Ignition Onboard: More Ignition on More Devices Equals More Innovation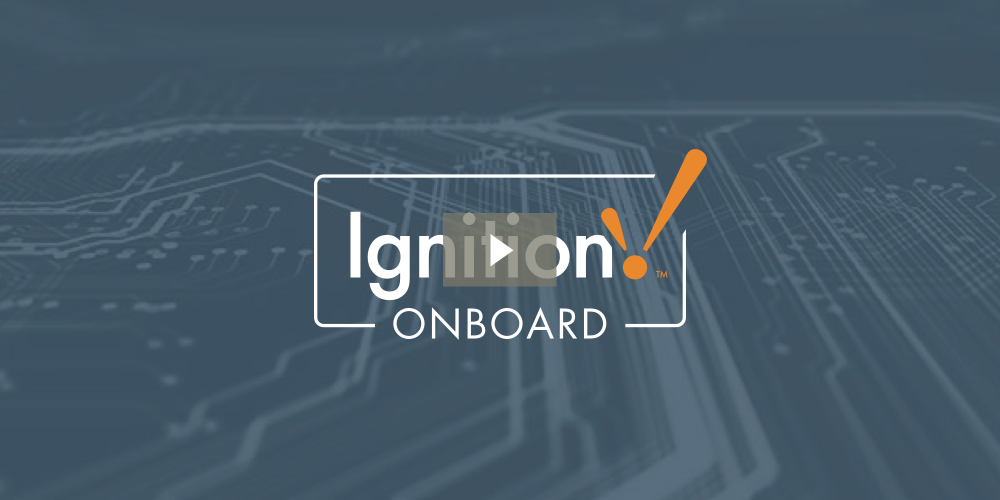 We officially launched the Ignition Onboard program at the 2018 ARC Industry Forum in February, and I couldn't be more excited! In case you're interested (and I think you should be), here are the basics.

Why We Launched the Program
From the beginning, one of the key things we've always focused on in Ignition is making things quick and easy. This includes the installation process, which only takes three minutes. Of course, you need to download the installation file and transfer it, so that might take on a few more minutes for an initial set-up. So how could you speed that up? Well, what if you had a new device that already has Ignition pre-installed?
That's where the Ignition Onboard program comes in. The new program gives qualified original equipment manufacturers (OEMs) the opportunity to embed Ignition Edge software on their devices.

Ignition Edge
Ignition Edge is our software product specifically designed and optimized for edge-of-network devices. It's a lightweight version of Ignition that comes with unlimited tags and has a variety of data-transfer methods. Devices with Ignition Edge can do things like enable data buffering, publish and subscribe to data through MQTT, remote alarming and notification, and panel or HMI visualization and control. It's a really useful little toolbox for edge-of-network devices.

OEMs are Getting Onboard Quickly
One of the most exciting things about Ignition Onboard is how many OEMs are getting onboard with the program (yes, it's a pun … I apologize). Opto 22, Advantech B+B SmartWorx, Moxa, and EZAutomation are putting Ignition Edge on some of their products.

Look for the Ignition Onboard Logo
For the user, this means that the job of getting everything connected and deployed with Ignition will get even easier. Devices with Ignition Edge pre-installed can be easily plugged into the rest of your Ignition system, so deployments will be even faster – just look for devices with the Ignition Edge Onboard logo on them.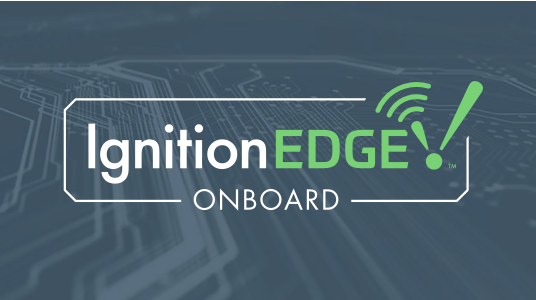 It also means a whole lot more functionality is coming to the edge of the network. If you need a simple data collector or an HMI, these devices can be your one-stop shopping solution for running Ignition in your enterprise. Or if you need an easy and affordable way to transmit field data through MQTT, devices with Ignition Edge have you covered.
Whenever we've made it easier to get Ignition into more people's hands, we've seen a huge amount of innovation, and that's what has me most excited about Ignition Onboard. I really enjoy seeing all the amazing things that people do with Ignition, and with this new program, more people than ever will have the power of Ignition pre-installed right on their device.

How to Join the Program
If you're still looking for more information about Ignition Onboard, here are some links for you (we're always happy to talk on the phone as well).
If you're just looking for Ignition software, you can download Ignition or Ignition Edge right from our download page and install it on your server, computer, or device today.
If you're an OEM interested in becoming a part of the Ignition Onboard program, then contact Kristine Zukose at: kzukose@inductiveautomation.com
Also, I want to thank everyone who made it to our breakfast presentation or our booth at ARC. It was a great event, and it was a pleasure talking to each of you. With edge computing and IIoT taking center stage, it was a great place to introduce Ignition Onboard and see the ongoing evolution of automation systems in the industry. I'm looking forward to seeing what everyone builds next, so get out there and build something!
---