Onboard and Ready to Go: See How We've Improved the Ignition Onboard Program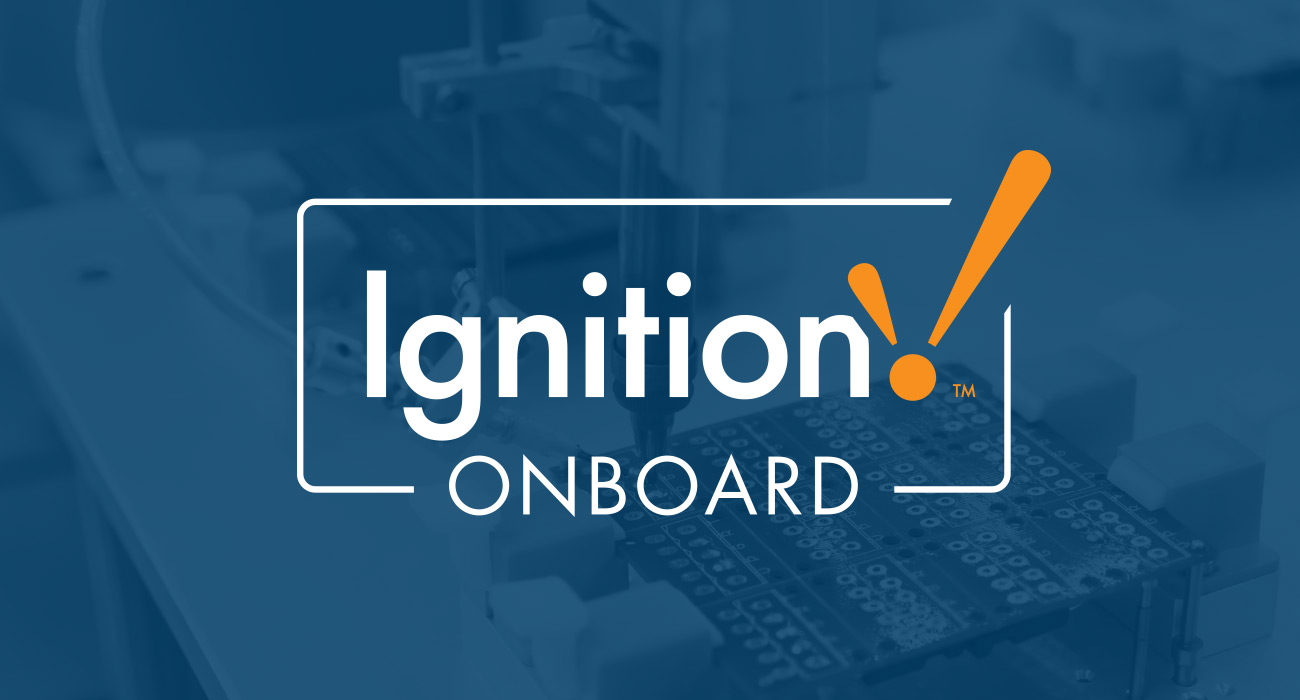 The ARC Industry Forum, held this year in Orlando, Florida, is always an exciting conference for Inductive Automation because it's where we get to announce our biggest updates for the year. 2020 was no different as our Chief Strategy Officer Don Pearson unveiled several key initiatives, including a new hub for community-created Ignition resources called the Ignition Exchange, recent improvements to the Ignition Perspective Module, and an expansion of the Ignition Edge line of edge solutions which will be implemented later this year.
One of the biggest announcements, however, was the expansion of the Ignition Onboard program, which now includes official partnerships and a reinvigorated group of "Onboard Devices" that come with Ignition or Ignition Edge installed, configured, and licensed. This program has expansive implications for Ignition users and for the automation industry.
 
What is Ignition Onboard?
Like many programs at Inductive Automation, the Ignition Onboard program grew out of a need expressed by our user community; in this case, a need for relationships with cutting-edge manufacturers who could make it easier to implement Ignition and Ignition Edge software in their systems. We launched the Ignition Onboard program in 2018 and after receiving an amazing response, we're taking the program even further by adding more functionality for customers and hardware providers. This revamped iteration of the program allows device manufacturers to work more closely with Inductive Automation to produce hardware that is approved by IA and ready to use.
Each vendor in the Onboard program goes through an intensive vetting process with the IA Sales Engineering team to ensure they meet our standards for functionality and compatibility with Ignition. After they're approved, the hardware provider can bring Ignition onboard their device for their customers — installing, configuring, and licensing it on select devices for an effortless, plug-and-play installation by the end user.
What are the Benefits of Ignition Onboard?
One of Inductive Automation's biggest goals is alleviating the strains of implementing digital transformation. As Don said at the ARC Forum press conference, "Many organizations have hit roadblocks in their digital-transformation efforts. These new and improved solutions are helping people move past those. When you give people unlimited licensing, more power at the edge, software pre-installed on devices, better mobility, and an entire community of development resources, they can move forward in ways they never could before."
For Ignition users, this partnership means an even easier connection to IIoT-ready devices that are fully integrated for installation and deployment. In short, the program links directly to hardware products that will support their digital transformation efforts, which are available for pre-order or purchase through the manufacturer. Each product listed on the site comes loaded with Ignition or Ignition Edge ready to deploy. Onboard devices are plug-and-play, which eliminates a great deal of time, as well. Read more about Onboard program benefits.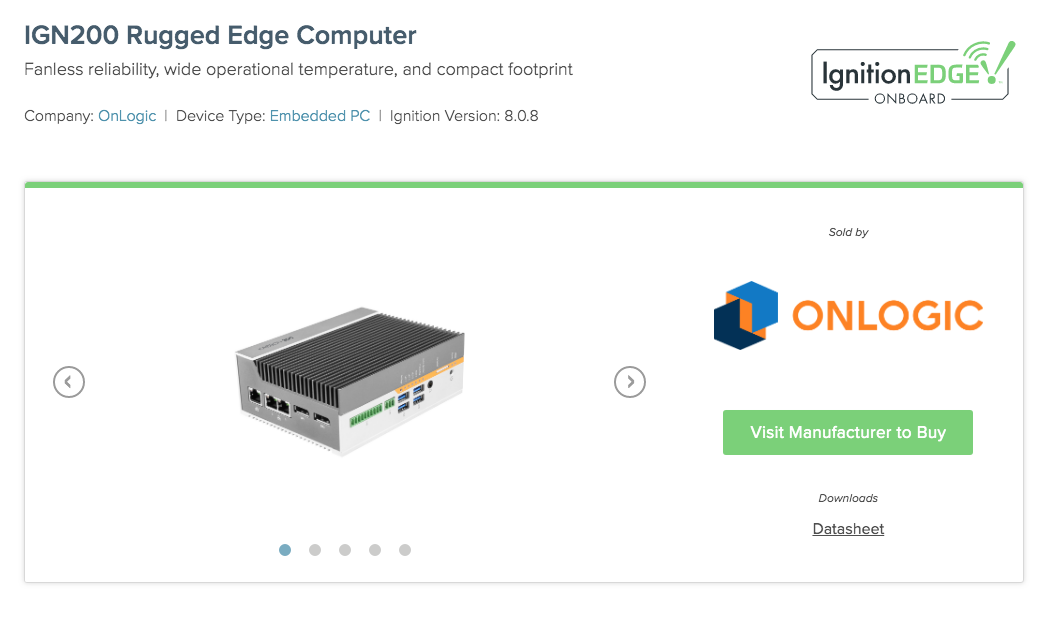 Amazing Partnerships
So, who is participating in the Ignition Onboard program? While it's important to note that the program is still rapidly growing, several companies have already come "on board," so to speak, with us at this time. We're excited to announce these partner companies: Advantech, Moxa, OnLogic, Opto 22, and ORing, and there are even more partners on the way. Each of these companies represents excellence in hardware manufacturing and their companies share Inductive Automation's mission of making digital transformation easier than ever.
Says Johnny Chen, Partnerships Manager at OnLogic: "What's most exciting about being part of the Onboard program is that it's ultimately great for our customers. Everything we do is about getting our users from idea to implementation as quickly as possible, and the Onboard program lets us offer a full SCADA solution right out of the box. By working with Inductive Automation to provide Ignition pre-installed, we're able to remove another barrier to entry for users building the next generation of manufacturing, automation, retail, and IIoT innovations. Combine that with our short lead times and in-house solution specialists who can match clients with the right-fit hardware, and users can get up in running in days rather than months."
If you're a manufacturer interested in joining Ignition Onboard, feel free to email onboard@inductiveautomation.com.
Browse The New Onboard Website
The team at Inductive Automation has been excitedly working to release the new Onboard website section ahead of ARC, and we're thrilled to announce that the Onboard site is now live! The new Onboard section helps you easily find the best solution for your needs. You can browse by company, by device type, and by specific functionalities. You can also check out each product's specifications and details, learn more about the amazing hardware companies, and even click the link to buy them directly through our Onboard partners!
As the program continues to grow even more, we will feature more devices that support digital solutions and technologies for the plant floor and beyond.
What's Next?
While we're already excited about the Onboard program's growth, the continued expansion of this program is something we will continue to focus on throughout the year. There are at least three more partners joining, which we will be excited to announce soon. The Onboard program represents one significant area of the Ignition ecosystem, so we will continue to highlight other ecosystem growth as well. In particular, we've seen the growth of the Ignition Exchange, with more users adding resources regularly and more downloads than ever before. Along with the Ignition Edge product updates which will be arriving in the coming months, all of these programs emphasize the growth of Ignition's reach in the industrial automation space.
We hope you'll check back regularly to see which new companies and product updates we have in store to expand the Ignition ecosystem this year. Until then, check out the new Onboard section today!
---