Get a Competitive Edge With RFID Applications in Ignition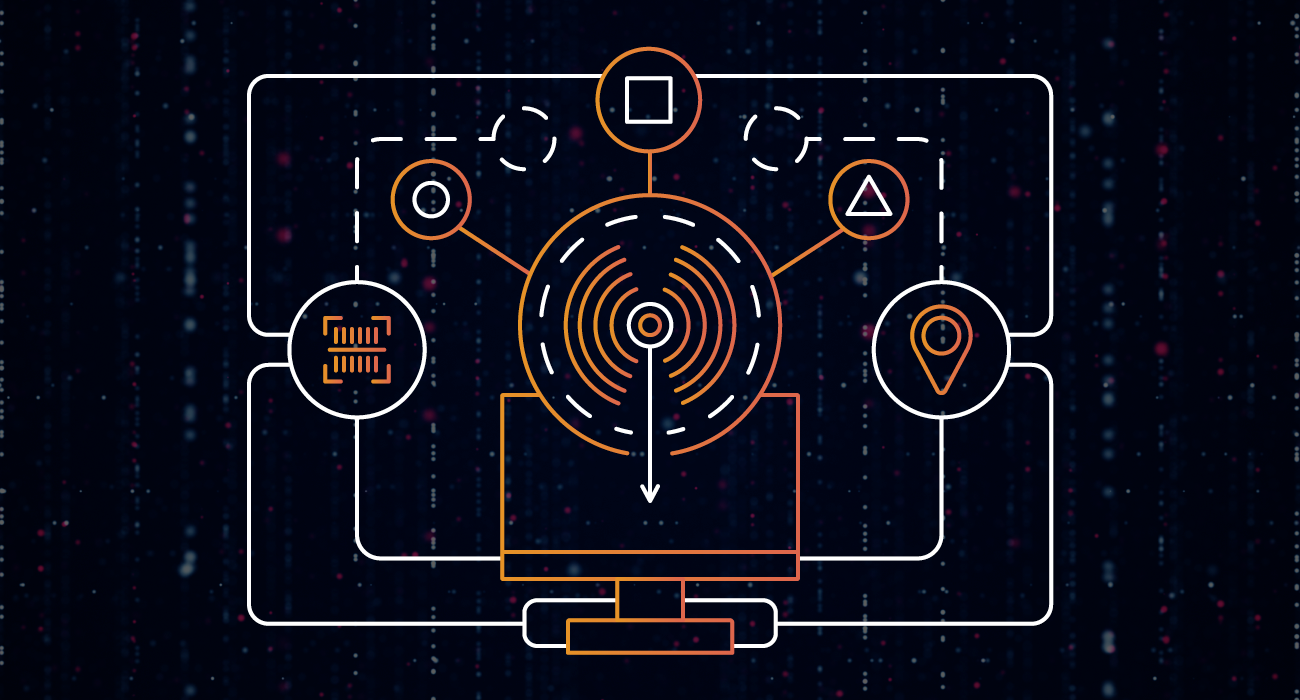 Radio Frequency Identification (RFID) technology can provide a significant competitive edge in the manufacturing industry by providing a more efficient method of tracking and confirming products, equipment, and assets. The technology utilizes radio waves to identify and track objects which have a small RFID tag attached to them, sometimes with a printed label that otherwise works and looks identical to the existing labels placed on items. Manufacturing companies have realized the benefits of RFID in improving their production processes, reducing costs, and increasing productivity. From inventory management to quality control and supply-chain management, RFID has a wide range of applications in manufacturing.
However, manufacturing presents challenges to using RFID and unlocking its benefits that aren't present in retail and supply chain (two other major applications of RFID). In supply chain and retail, the RFID software/middleware is typically the primary system of record and runs independently or is layered on top of the existing inventory management systems. They tend to be centrally managed or cloud-hosted (i.e. readers from the antennas go to a central process point). This disqualifies RFID from use in most manufacturing operations, as they have a significant investment and dependence on their MES system, which directly controls edge sensors and scanners and includes requirements for rapid response and availability/uptime.
Sandalwood set a goal of having direct edge responsiveness and control with central IoT device management capability, based on our decades of Digital Transformation experience. In order to achieve these goals, we worked closely with our partners Inductive Automation, Cirrus Link, SLS RFID, and Zebra Technologies to develop a truly in-line RFID architecture suitable for the most demanding manufacturing RFID environments.
Now let's explore some key use cases of RFID technology in manufacturing that we've used Ignition for, as well as the system's basic architecture.
Manufacturing Use Cases
Sandalwood has, and continues to develop, several RFID applications utilizing the Ignition platform centered around manufacturing operations within a plant.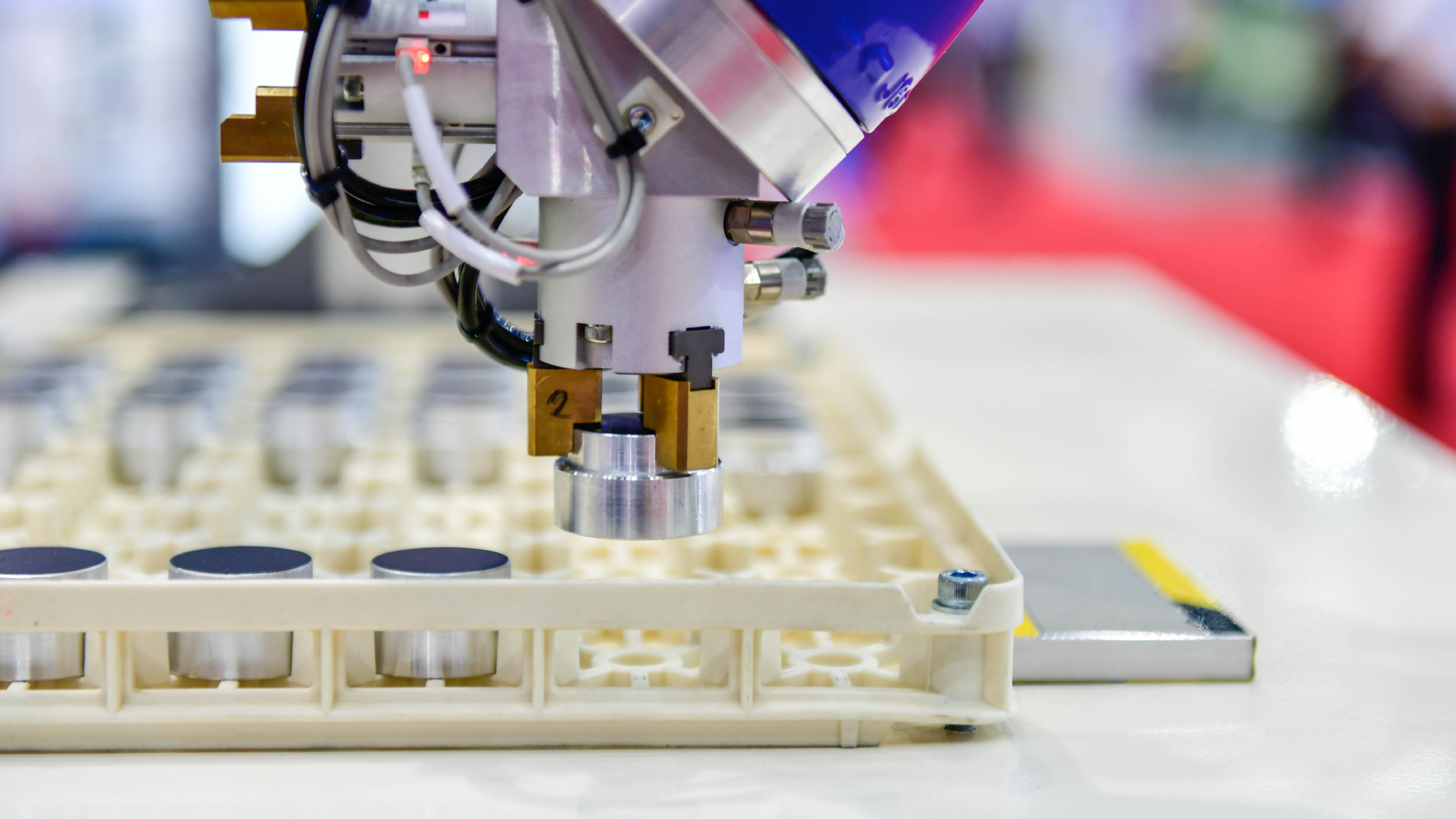 Tracking Reusable Production Materials
The first application involved tracking reusable materials in the production process with embedded tags. This involved reusable materials, such as liners and envelopes, that were utilized within specific operations but were not part of the end product. These materials are used to separate material to prevent it from sticking to itself. The material also can be repaired and is normally scrapped after a number of repairs and/or uses.
This manufacturer wanted to track the number and types of repairs, and the stations where the material was used within their operations. They also wanted to start tracking at which point the material was scrapped to help better determine the typical useful life, predict when the material will need to be replaced, and eventually reduce the cost of quality defects due to using a material beyond its useful life.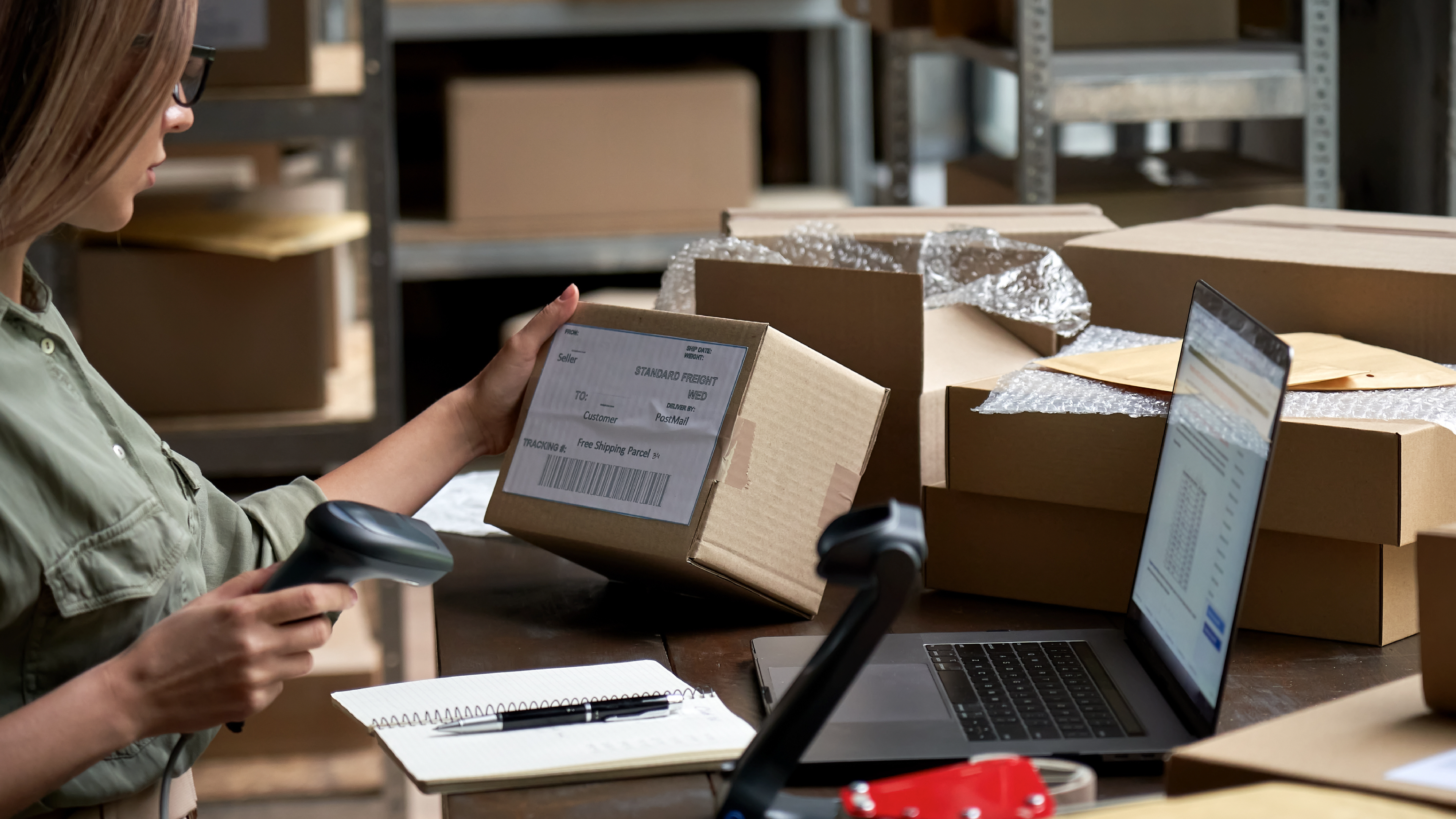 Real-Time Production Material Tracking & Automated Component Consumption
Another manufacturer wanted to track WIP component material movements with tags embedded in pallet labels and/or embedded in reusable pallets, as well as automate production consumption of components to a MES system. This includes tracking the component materials that have unique identifiers through different stages of production, starting from the main warehouse, through subsequent production areas and WIP warehouse locations, until consumed at the assembly production line.
This manufacturer's goals included reducing human error for tracking material movements as well as component consumption. They determined that by using RFID technology they could automate nearly 60,000 human barcode scans a month, freeing up their personnel to do more value-added activities. Using the Ignition platform, they could increase their inventory visibility and work toward reducing their buffer inventory levels and reduce their levels of expired stock. The Ignition platform would also give them the ability to further support process improvement and automation efforts in the future.
Architecture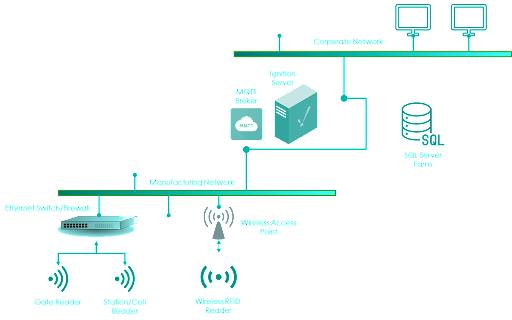 Figure 1 shows the basic architecture of the system. Antennas connected to RFID readers collect data such as the location and Electronic Product Code (EPC) tag information. The readers are configured to send the data contained in JSON payloads to a MQTT broker, that can either be hosted on its own server or as an installed module within the Ignition application on its own server. The payloads can be sent to one common MQTT topic, or several, depending on the number of processes being supported within the application and its design.
The Ignition gateway then subscribes to the topic(s) and receives the data payload. Scripts that were developed within the Ignition gateway parse the MQTT payload and write selected data to memory tags that were configured within the Ignition platform.
Sandalwood developed this part of the basic functionality which also includes a RFID reader management console and a dashboard showing whether configured RFID readers are on or offline. We then build extended functionality for the client's application that is purpose built around their particular use case.
Working Smarter, Not Harder
Manufacturers are beginning to reap the benefits of utilizing RFID technology in conjunction with the Ignition platform within the manufacturing environment, which goes beyond the typical use cases of inventory and supply-chain management. They see the value of tracking material through their manufacturing processes, and automating manual processes involved with component materials consumption, especially when a complete birth history of components that have associated unique identifiers is required. By working smarter, with more accurate and timely data, manufacturers can reduce operating costs and improve quality.
---