Ignition® Enterprise Software
Enterprise Software to Connect
Assets & Drive Digital Transformation
All Your Devices & Data. All In One Place.
Digital Transformation for enterprise operations is not hypothetical or theoretical — it's real and attainable. Numerous companies across multiple industries are already merging the physical and digital worlds to leverage smart manufacturing processes and business operations.
Ignition harnesses the power of data for enterprise operations. Use its IIoT capabilities to connect edge devices and tap into analytics tools, like machine learning, so you can predict outcomes and prevent problems. More efficiency. Less downtime. Better decisions.
Benefits of Ignition for Enterprise:

Fast and Flexible Application Development
From its intuitive drag-and-drop interface to its powerful scripting engine, the designer is easy to use, flexible, and infinitely customizable.
Deploy to Anyone, Anywhere
Ignition's application deployment system gets your vital real-time data to anyone, anywhere, on any operating system, on just about any device.

Build Faster with Simultaneous Designers
Launch an unlimited number of designers and have multiple people work simultaneously on the same project at the same time.

Reduce Forced Downtime
Count on less downtime when rolling out application changes – updates are pushed down instantly from the server, no restart needed.

Expand Access to Unlimited Users
The cost of an Ignition server license buys you the freedom to launch as many clients as you need.
Pick & Choose Solutions
Ignition's modular structure allows your team build a customized solution that fits your company's specific needs.
Trusted by Companies Everywhere
57% of the Fortune 100 and thousands of other companies around the world trust Ignition to improve their efficiency and expand their capabilities.
See who else is using Ignition


Build and Deploy True
Enterprise-Wide Applications
With Ignition's powerful development tools, you don't have to be an engineer to create customized industrial applications for SCADA, Reporting, IIoT, and more that fit your specific processes. And with Ignition's flexible server-centric architecture, and unlimited licensing, you can deploy corporate standard solutions across multiple facilities, in multiple locations, and keep them updated instantly from a single location.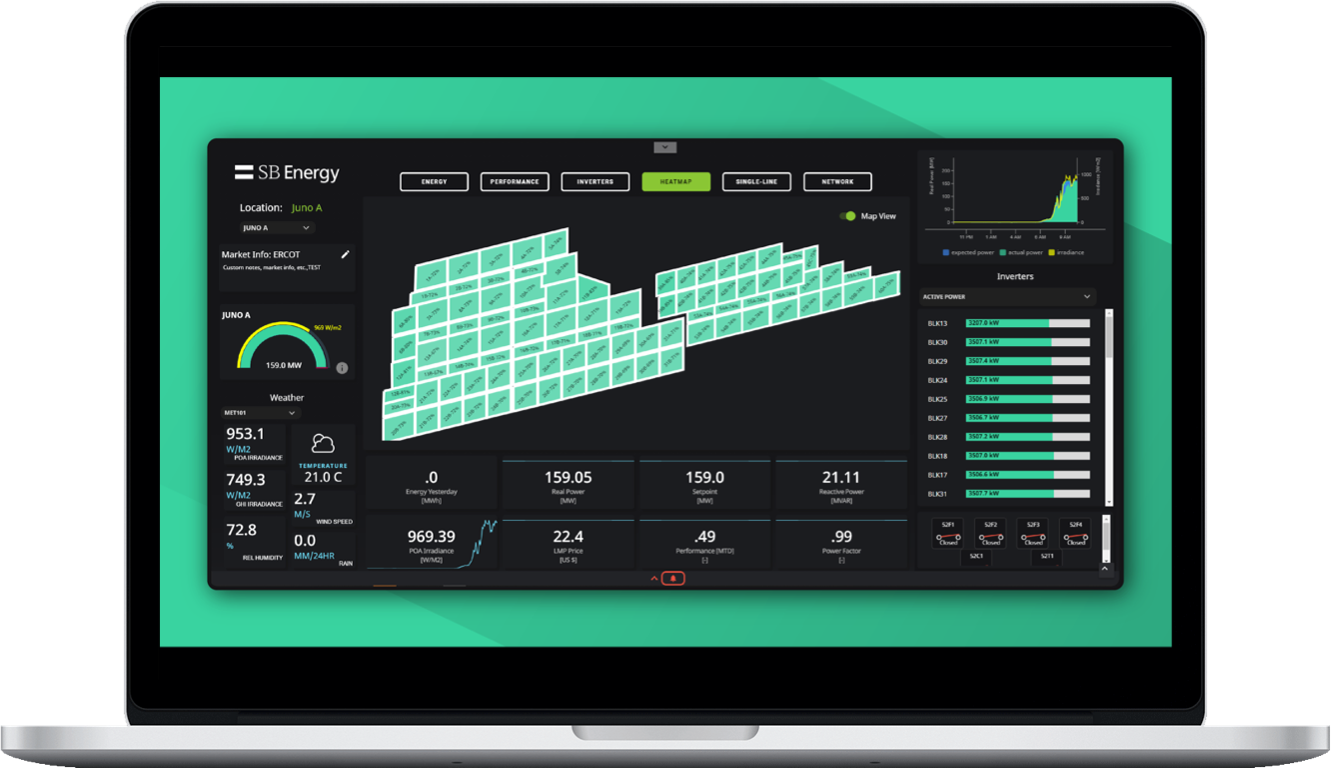 Connect Everything. Miss Nothing.
Your devices collect a wealth of data, but only use a small percentage because of disjointed operations at multiple facilities. Bridge an unlimited number of devices and data across multiple sites through one platform. No escalating licensing tricks, just a flat server fee. You can monitor your operations and control equipment from a central location — even remotely.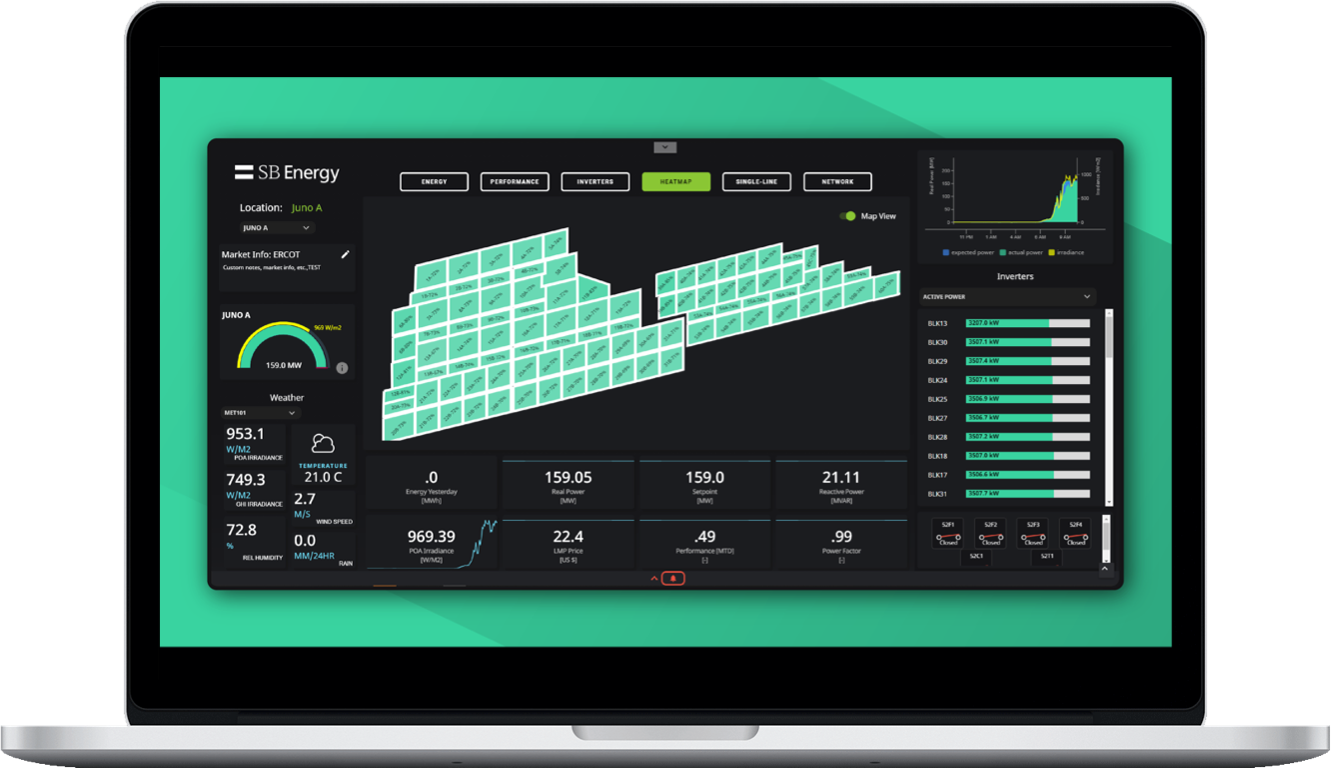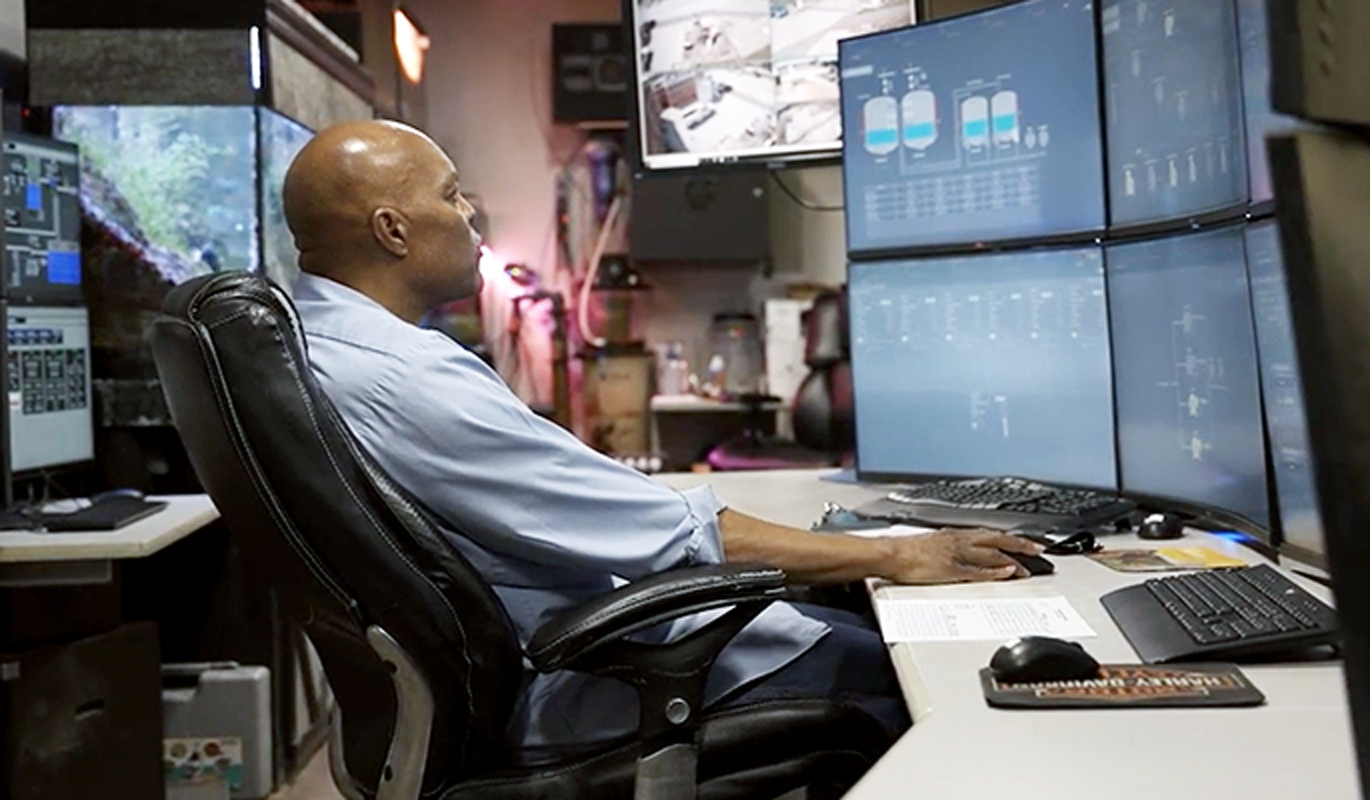 Collect Data, Apply Analytics & Gain Insights
No crystal ball needed to see smart manufacturing in your future. Use Ignition to collect digital data from disjointed devices and apply analytics that identify trends to predict events (like maintenance) and needs (like future sales).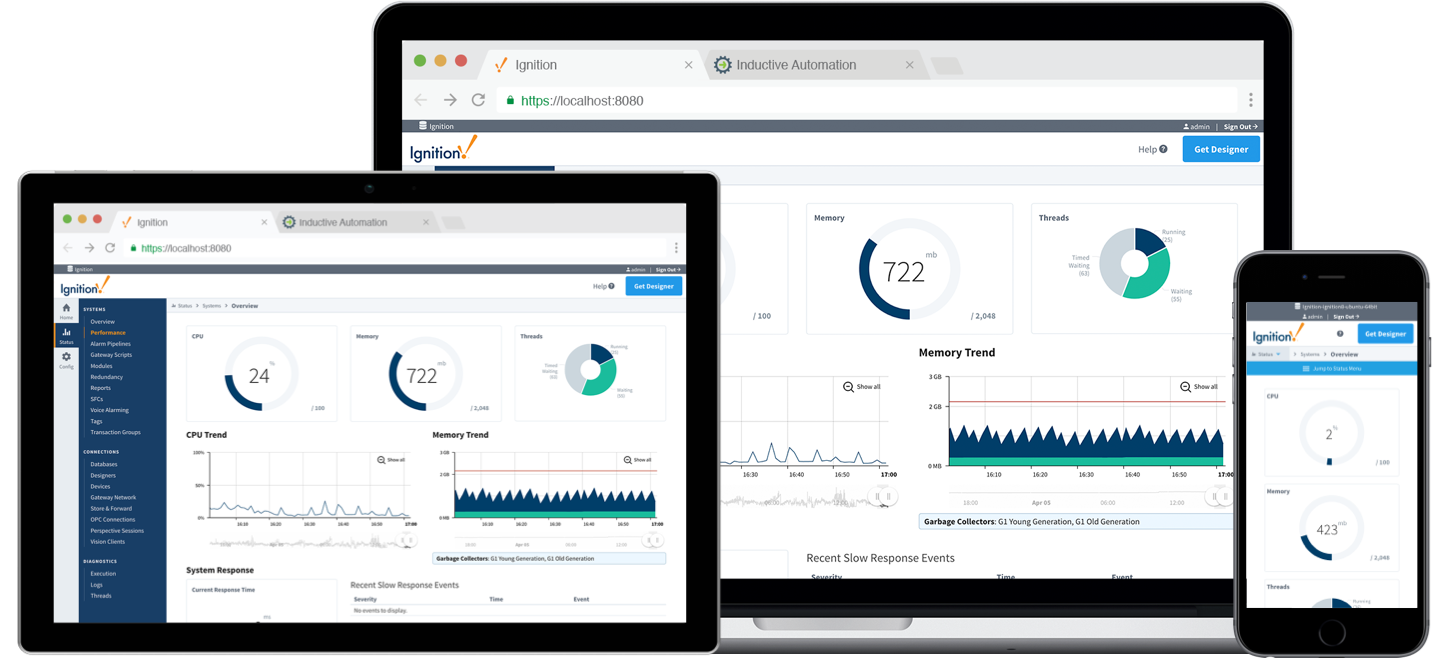 Visualize Your Data & Bring It Into Focus
If seeing is believing, Ignition shows you the power of maximum visibility. Display data onto customizable dashboards with graphical representations of assets and dynamic data. Or, generate reports with live or historical data to stay in the know, even on the go.
Learn more about Ignition's visualization tools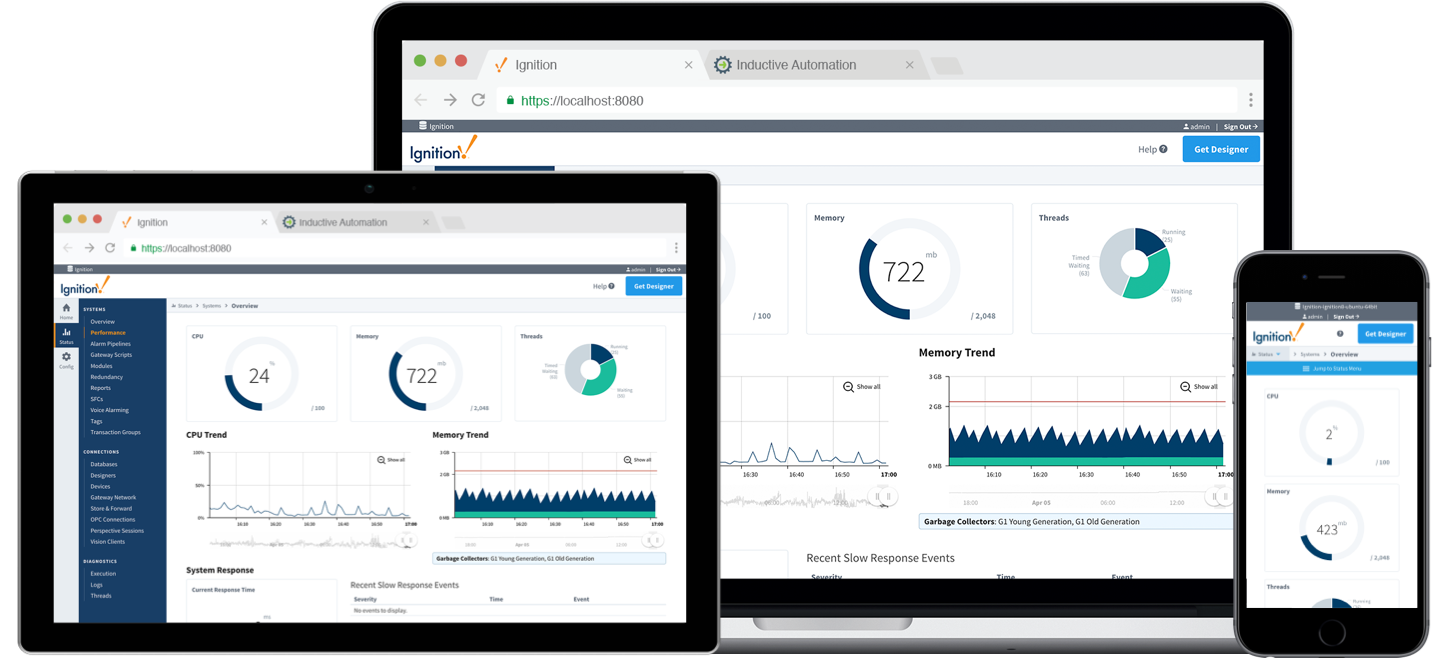 Architecture Built to Scale
You don't need to be a system architect to create a flexible-yet-firm foundation. With a suite of powerful Ignition and third-party modules to leverage, you can develop a lightweight and customized solution that scales with you.
Learn more about Ignition's modules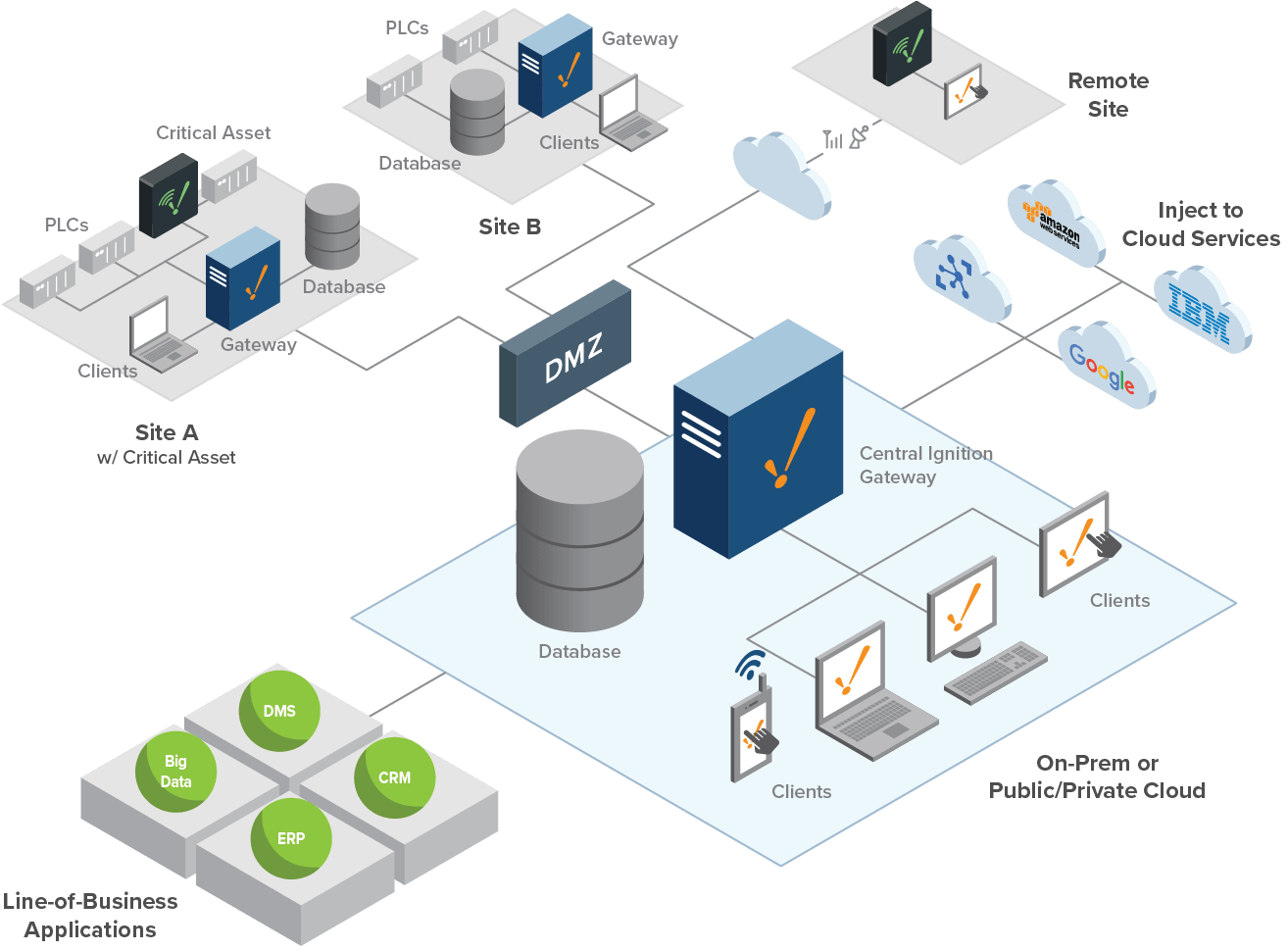 Centralized Operations. Extended Systems.
Ignition enables you to share project-management tools and employ collaborative development for multiple projects across many sites. It's a single platform for sending huge amounts of data from one local site, or sharing to remote sites using cloud services.
Learn more about architectures


"Once we took Ignition on as one of our enterprise platforms, everything has improved exponentially across the board from an operational standpoint."

– Hugh Roddy
Vice President of Global Engineering & Project Management, Chobani
A Gateway to Manage All Gateways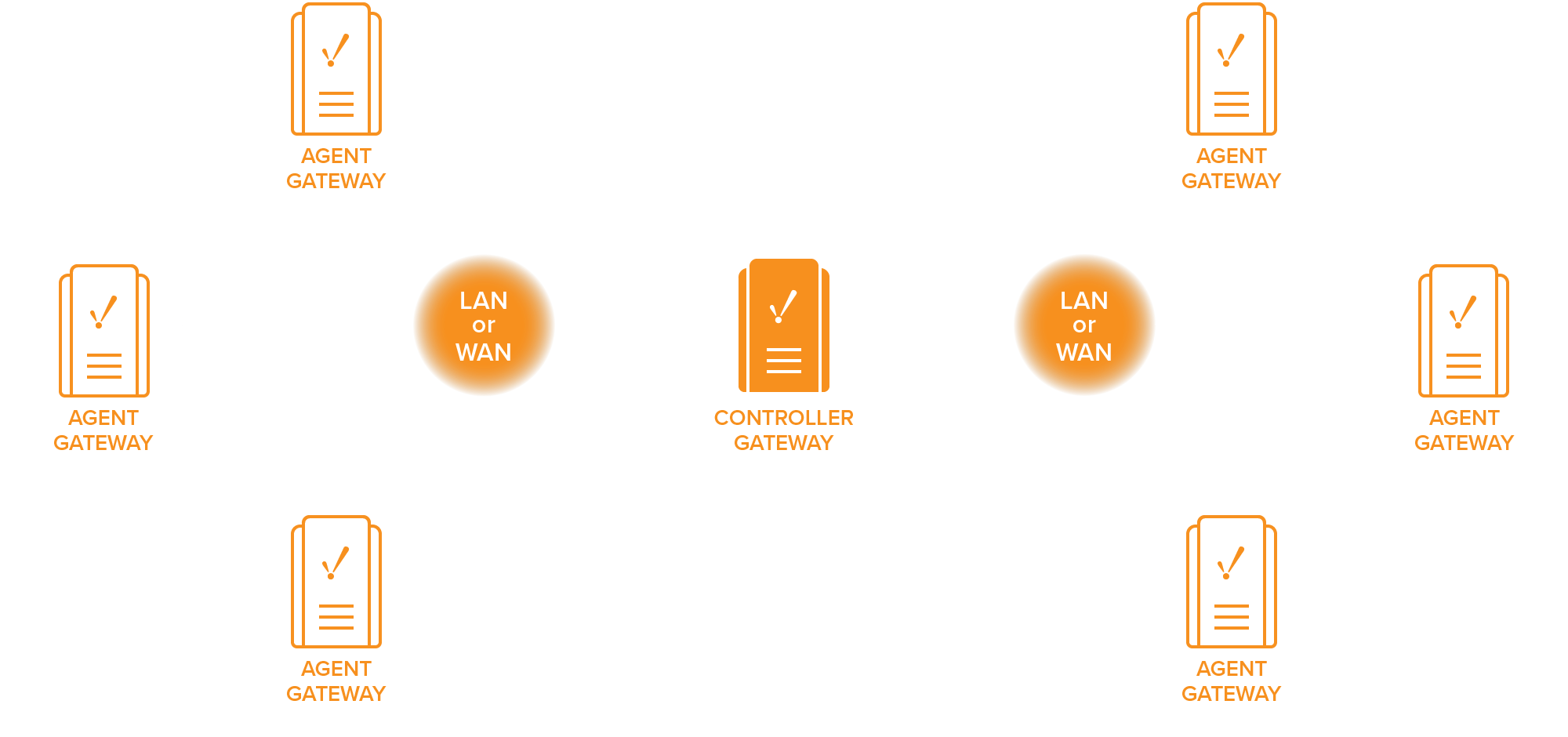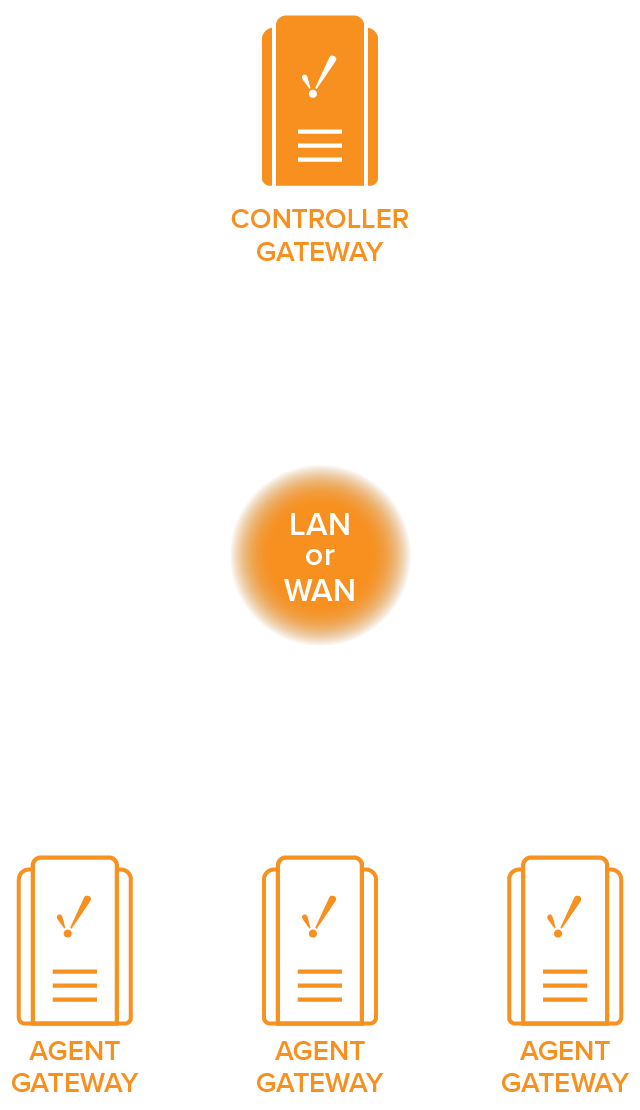 Ignition's Enterprise Administration Module (EAM) is a central controller gateway to manage licenses, update or deploy new modules, and schedule maintenance actions all from one place. Use built-in health & performance indicators to monitor memory usage and get alerts that foresee impending lifecycle events like gateway failure.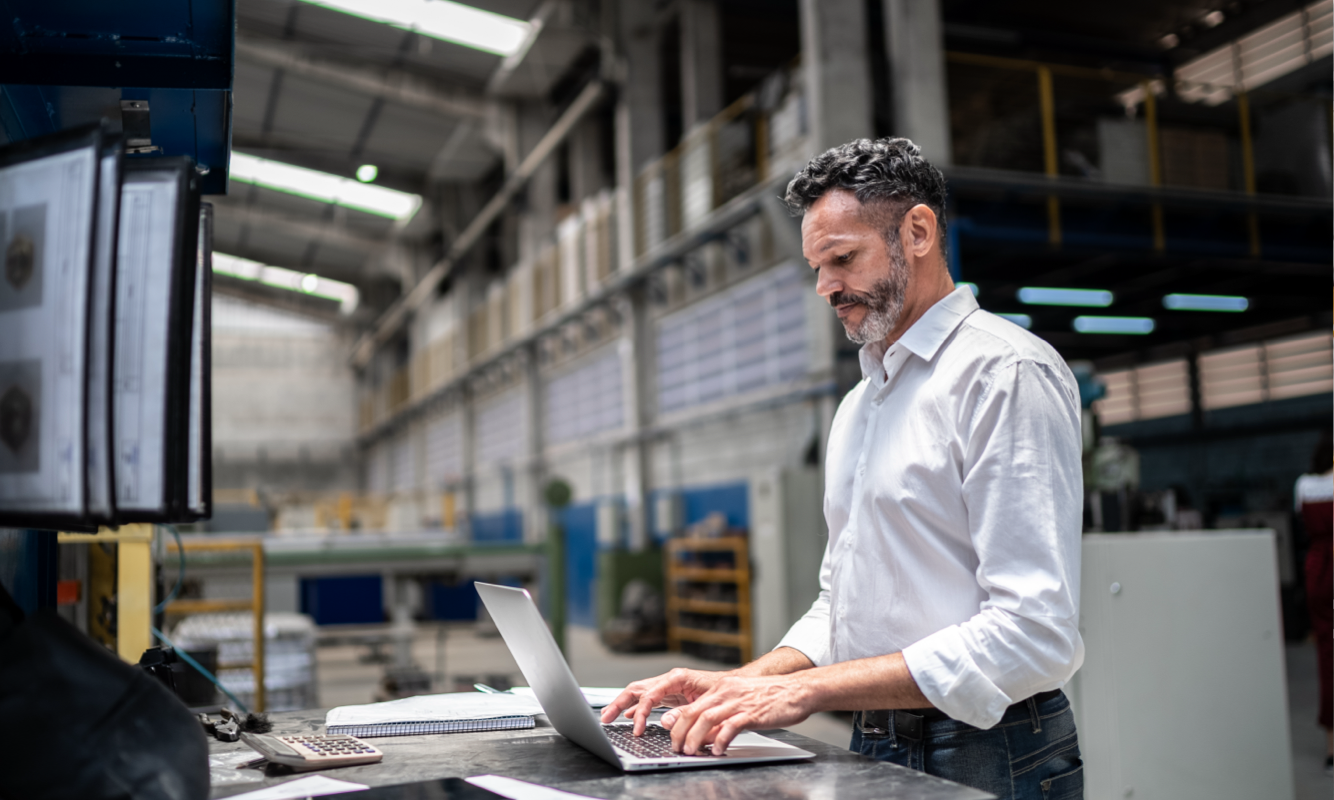 Pair a Powerful Platform with a Popular ERP
The Business Connector Suite from IA Solution Partner, Sepasoft, enables you to send and retrieve data in real time to higher-level business systems like Enterprise Resource Planning systems (including SAP®) and Advanced Planning Systems. Now you can manage your day-to-day business activities and integrate automation to optimize performance with a single tool.
Learn more about Sepasoft's modules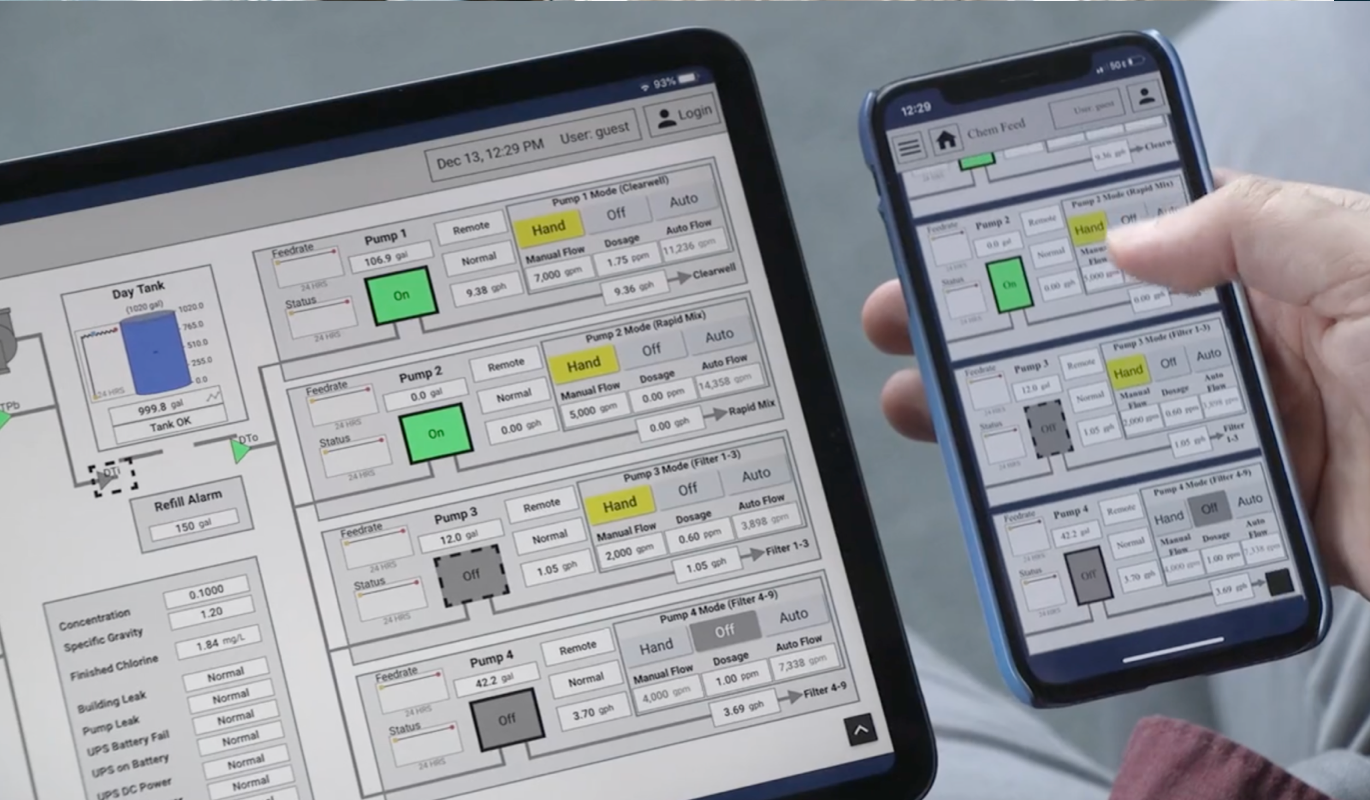 Universal Compatibility and Accessibility
Use Ignition as a key to open doors. Truly universal, Ignition includes drivers and communications protocols that bypass proprietary restrictions. Data is managed through a versatile gateway that works on any major OS, with IT standards, and on any handheld or desktop device with a web browser.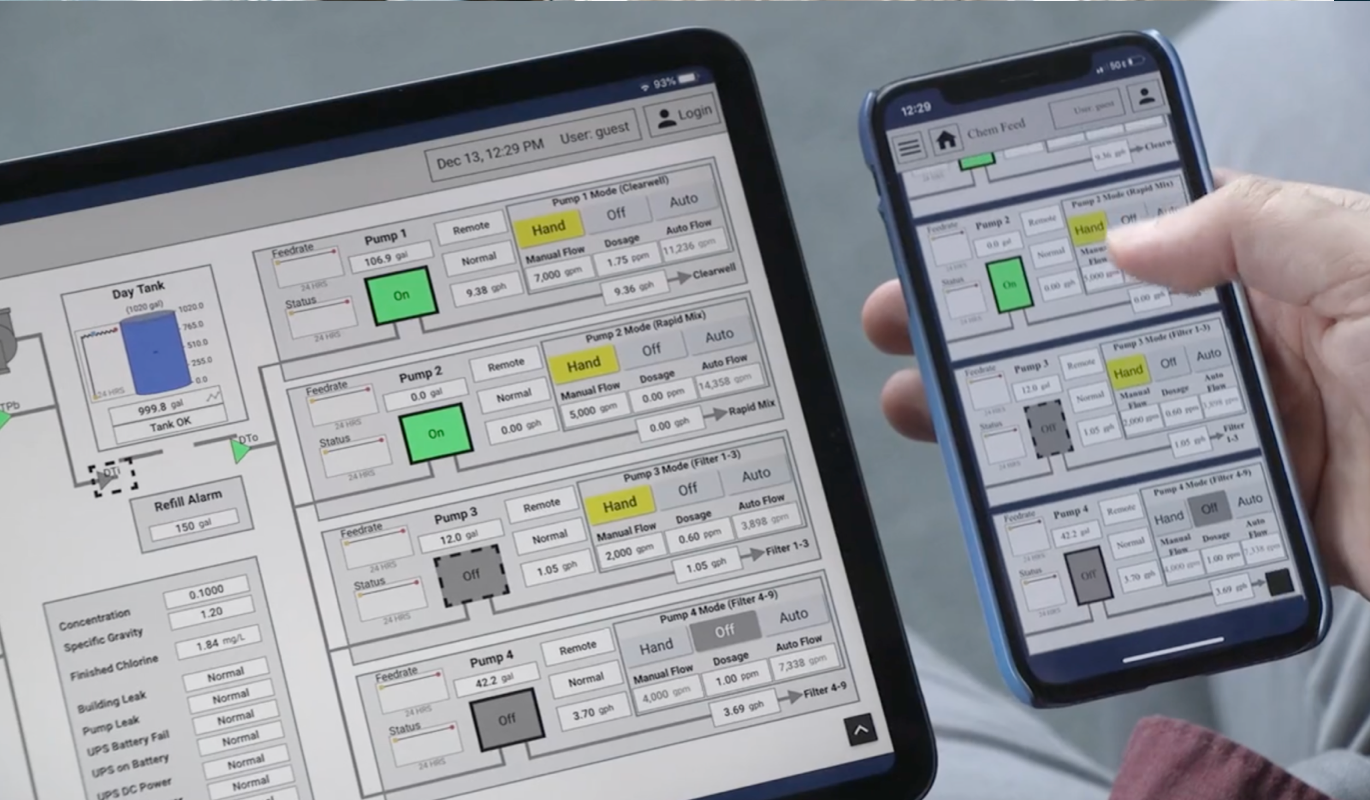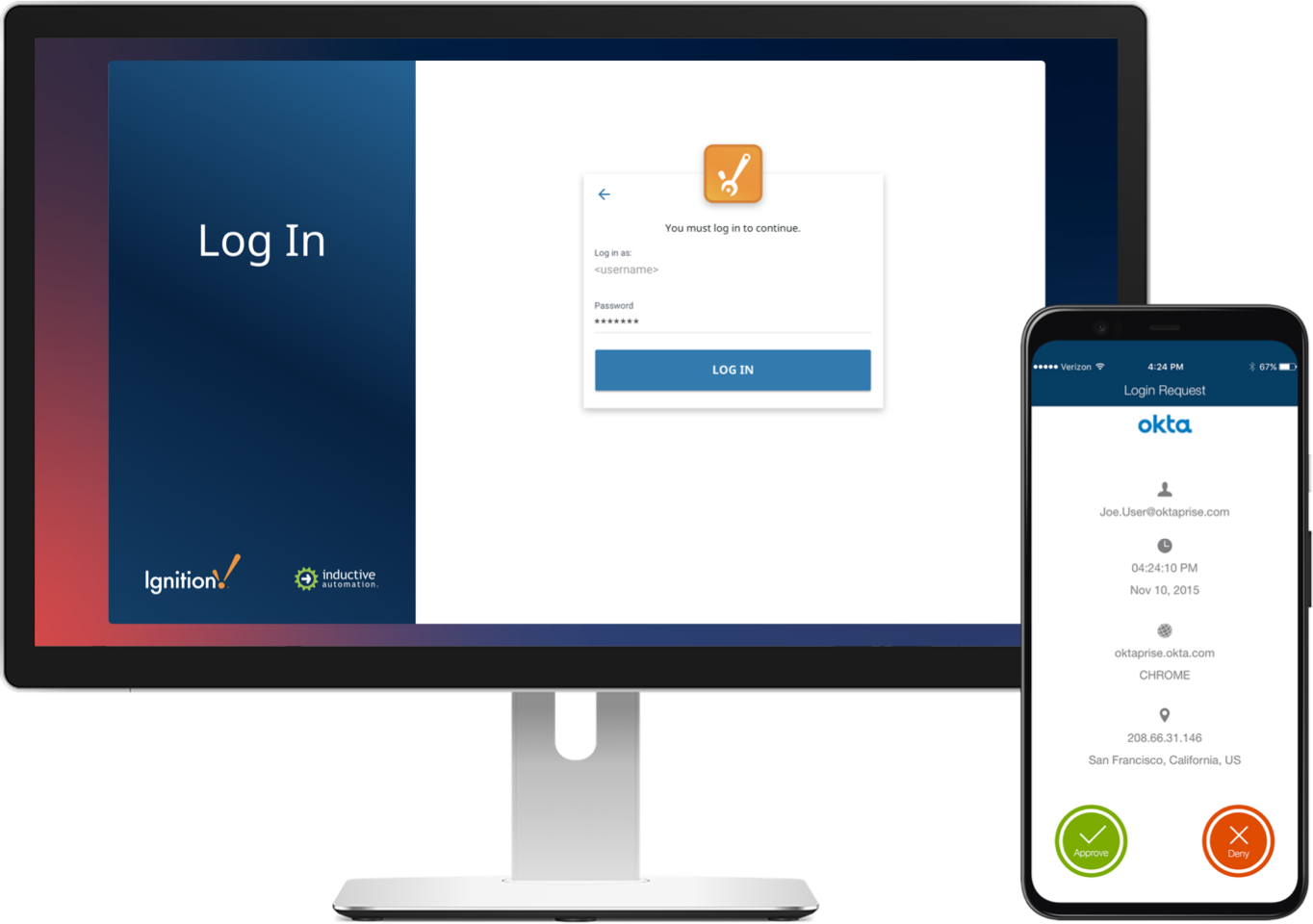 Network & Data Security You Can Trust
A powerful enterprise solution needs security to match. Ignition can integrate with your current multi-factor authentication (MFA), single sign-on (SSO), SAML, and OpenID Connect to protect your network, while communications security like TLS safeguards your data and prevents firewall issues. Beyond Ignition's security and safeguards, Inductive Automation also employs extensive security measures and practices within everything we touch, from our own data security and infrastructure to employee training processes.
Learn more about Security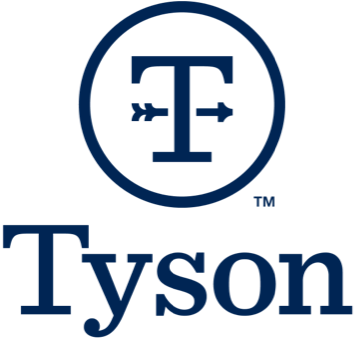 "Get Ignition if you need to trigger, spark, kindle, excite or initiate. We've been able to rapidly build and widely deploy apps that pull data from our databases and production machines."

- Steve Perry
Information Technology Analyst,
Tyson Foods
Inductive Automation:
Supporting Enterprises for 20 Years
At Inductive Automation, our mission is to create industrial software that empowers our customers to swiftly turn great ideas into reality by removing all technological and economic obstacles. For twenty years we've been helping companies big and small to optimize their industrial operations with industry-leading software and support.
Expert Knowledge
With 700+ free training videos on Inductive University®, it's easy to get your whole team up to speed with Ignition. We also offer expert, in-person week-long training sessions at our headquarters in Folsom, as well as on-site training.
Find free Ignition training on Inductive University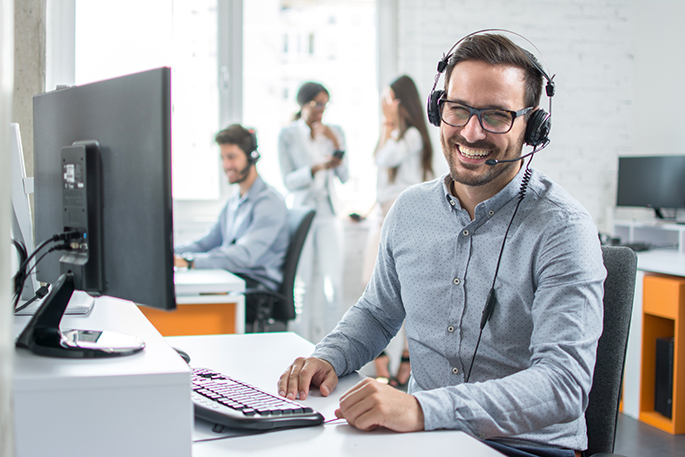 First-Class Support
We've got you covered with the best tech support in the industry: that means fast response times, knowledgeable people, and expertise from our software developers. Our support portal is packed with easy-to-find information so your team can get their problem solved fast.
View the support portal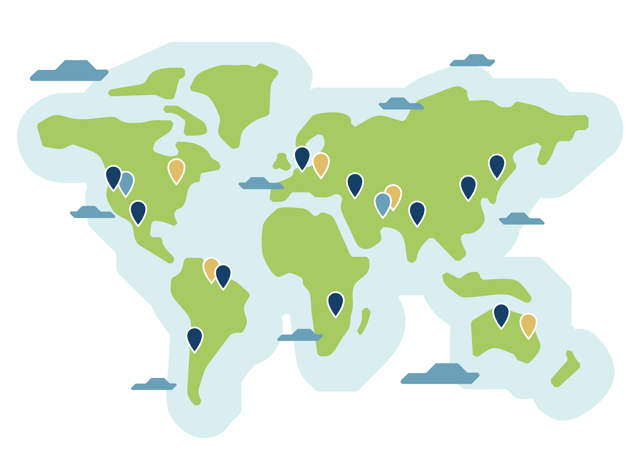 Worldwide Integrator Program
Ignition has the most active integrator group in the industry. You won't have to look far for a qualified Ignition Integrator in your area – our program consists of nearly 1,800 registered integrators across six continents.
Find an integrator