Customer Projects
Explore in-depth presentations of innovative Ignition® projects submitted by our customers.
customer project
Oil and Gas
Numerous Custom Applications from One Platform for Provider of Gases, Materials, and Equipment
The customer suffered from a classic corporate administrative problem: too many of its critical processes were managed by a hodgepodge of spreadsheets and paper records. Off-the-shelf products solved some of these needs but were too inflexible to be adapted to the custom internal procedures. Ignition allowed custom applications to be built to satisfy these needs and gain wide community acceptance and shape corporate policy and culture.
8 min video
Watch the customer project
Cloud-Hosted Enterprise SCADA for Large Provider of Aggregate Material and Cement
Dolese Bros. is a large provider of aggregate material and cement throughout the state of Oklahoma. Over the past several years, Dolese has upgraded many of its quarries with advanced automation, networking, and operational systems. A key component of this strategy is the deployment of Inductive Automation's Ignition platform at each quarry, and then a cloud-hosted enterprise-level Ignition system to provide reporting, visualization, and business system integration at a corporate level. Dolese enlisted the help of Industrial Networking Solutions (INS) to accomplish their goals.
5 min video
Watch the customer project
customer project
Pharmaceuticals
New SCADA Improves Productivity for Biomanufacturing Company
National Resilience Inc. offers a broad mix of customized manufacturing and development capabilities at their Mississauga, Ontario facility to serve the needs of biopharmaceutical companies at all stages of the drug development process – from pre-clinical development to commercial supply. Resilience requested Grantek's assistance to develop an Ignition SCADA to support new GMP manufacturing processes in the building area known as the "H-Area." This solution was needed to rapidly scale a brownfield contract pharmaceutical manufacturing facility, allowing Resilience to maximize their productivity and meet their commercialization goals.
6 min video
Watch the customer project
Improved Monitoring of Power Generators Nationwide
Colette Matthews
Wed, 10/19/2022 - 10:54
Project Scope:
Tags: 6,000
Screens: 10-20
Clients: 50+
Alarms: 200 alarm tags
Devices used: 40 Signal-Fire Rangers with MQTT
Architectures used: AWS cloud-based single gateway
Databases used: 1 MariaDB
Historical data logged: 150,000 rows/month, 400 historical tags

Project Summary:
Brown Engineers developed a USA-branded solution specific to their needs for monitoring a nationwide fleet of generators for high-reliability customers.

Problem:
Ultimate Service Associates (USA) is the nation's premier generator set maintenance and repair management organization. Since the company began, USA has maintained a very high client retention rate, many of whom are Fortune 500 companies who chose USA over all other options. USA's mission is to provide "Ultimate Service" for Single Source Nationwide Generator Service and Maintenance — their name says it all.
The problem was that a variety of third-party monitoring systems were being used. None of them interfaced with the local offices as well as the national fleet office, or even the customers' staff. What USA needed was a USA name-brand solution that worked across all of their customer accounts.  

Solution:
When USA approached Brown Engineers about a USA-branded monitoring solution, the choice was easy. The full Industrial Internet of Things (IIoT) toolset was there to leverage a cloud-based monitoring system.  
Based on: 
IIoT Solutions
Industry Standards
Scalable
Technology Features: 
MQTT Protocol
Persistent Connection
Report By Exception
TLS Security Certificates to keep your data safe
Fast Response, 2 or 3 seconds
Bi-directional, two-way communication for command and control
Translate into these customer features: 
State of the Art Industry Standards for Cloud-based systems
Industrial Internet of Things (IIoT Technology) 
Security certificates to keep our customers secure
Bi-directional communications for command and control 
Works on Any Generator
Anywhere in the USA
Data displays on any web-based smartphone, tablet, or computer using Ignition Perspective
Alerting systems to notify the appropriate people

Customer: Facilities, Maintenance, IT, Factory Floor

USA Service team; Local Technicians and Service Centers, National Service Fleet Management
Key Solution Stack: 
Edge Devices using Signal-Fire RANGERS 

Cost-Effective Packaging  
I/O on board
Internal Battery
Cellular LTE-M1 
GPS 
Built in MQTT

MQTT Broker by Cirrus Link in the cloud using AWS
Ignition Perspective in the cloud using AWS

Transccription:
00:15
Dee: I'm Dee Brown with Brown Engineers and it's great to be able to present to you this Discovery Gallery video on the USA, Ultimate Service Associates, a remote monitoring system that we call Gen+Check. And the Gen+Check system was built for the Ultimate Service Associates team, they're the nation's premier generator set maintenance and repair management organization in the country. They help fleet management companies deal with large generator systems around the country, so we needed a system that could support those kinds of applications and a variety of equipment.
00:49
Dee: I wanna give credit to Chris Kappes, he's the President at Ultimate Service Associates for helping us get this system launched, and Phillip Pate, board member and partner at Ultimate Service Associates who is really one of the brains behind the operation when it comes to remote monitoring and the service that's needed here. At Brown Engineers, we are an Ignition Premier Integrator. I can say Ignition is the perfect application to use for this kind of technology and the Industrial Internet of Things that we're connecting to a variety of equipment in the field. This is based on Industrial Internet of Things solution so that it's built on industry standards and it also makes it completely scalable throughout the country for the size of systems that we're talking about. Some of those features include security certificates to keep our customers secure, we have the ability to do bidirectional communications for command and control and it does work on any generator in any location. And so what we translate that into for some of the features of this Discover Gallery are the benefits of using MQTT as a protocol. Publish-subscribe capabilities there are super important to us, gives us persistent connections to the edge devices out in the field, provides report by exception, TLS security certificates to keep the data safe and very, very fast response times.
02:05
Dee: So an incredible platform that we've got here using Ignition at the center of this, using a cloud-based application with MQTT servers to gather data from the field and get it into the application for monitoring. So this is our home screen with some of the devices we have connected. I'm gonna show you a map around the United States as we began to deploy these devices all over the country and we've got certainly some here around the central part of our state and even up north, we've got some other distributors that are using the system. One of the things that's great about this is it's built so that each of the distributors that are part of the USA team get to have the ability to log in and see only the sites that are relevant to their territory or their area. So this shows one of the sample generators on our system, and you've got several options here on running alarm, communication status. If I get the two-month window view here, you can tell that it's run... That generator ran each week on its regular exercise schedule just like it should plus a couple of other times that it ran due to some power outages. We've got the fuel tank level here again, I'll expand this to a couple of months where we've been monitoring level, and then we have Modbus communications right off of the digital engine controller that allows us to populate these parameters when the generator is running as well as starts and run time.
03:28
Dee: We have the sensor-to-cloud data so we know it's connected and persistent connection doing very well, battery voltage unit, temperature, things like that, as well as the GPS location as to where that generator is located. And I wanna show you one here that we know this generator has a mechanical issue with the transfer switch and some parts are on order for this one, and just wanted to show you what one of the alerts looks like. We have the map screen here, things going on around the country. Again, GPS information is super important so that we know where this is located, that's helpful for our service technicians. It's also helpful for towable and portable generators that are capable of being moved around. And we have the capability to do any kinds of trends on those parameters as well as reports that we have, this is a demo report that allows us to look at any alarms that have been active on generators in the last couple of days and this is important so that we send these out to each of the distributors on the team or every day at 5:00 AM and so they get a report on any of those that may need some attention.
04:37
Dee: And we have other diagnostics on communications and these are demo units that we have in-house that we're working with, the others are all communicating very well. And we have some help screens that are great, all of this is embedded within Ignition in the Perspective app. So Quick Start installation videos for the service task, Quick Start guide on the I/O wiring that's required. So here's alert notifications, it can be sent by email or SMX, Twilio, Slack, any of those that show on this particular generator a transition to running and automatically 'Click Here' to log into the app and get more detail.
05:11
Dee: So these are the kinds of real notifications that go out and they can be set to go to the distributor team, the customer team, which could be facilities, IT, supervisors, anyone who needs to know this kind of information about what's happening with their generators and their entire facility operation. And then I wanted to share this particular case study where a customer generator, it was not showing that it was running on its weekly test, and so we went out and checked on that system to see what was going on, and for whatever reason that clock had lost that memory to be able to tell the generator when to start. Once we reset that, everything's been working great, and it's an example of what happens in the real world with mechanical equipment things, it's just like the engine in your car. You have a check-engine light that could be any number of things that go wrong. So it's really important to be able to get this information out to the right folks at the right time. This is a towable generator application, and we were asking if this particular edge device could be mounted in a towable system, would it hold up okay? 
06:14
Dee: And can see from the SignalFire folks have this one mounted on this car and have it, at that time, this was taken several months ago, but they had about 28 hours of hard track time on this set up at speed of over 115 miles an hour and the internals of the Ranger are holding up great. So what a beautiful picture of a way to put a very robust device out there that can grab this information and get it into your Ignition system for you. It's super important being able to save the Ignition app out to your desk or your iPhone, smartphone, and then even changing the icon, this gives brand awareness for the Ultimate Service Associates team to share with their customers and show how their information is very timely and relevant and very much present on your smartphone at all the times. So today, that was an example of how the Ultimate Service Associates team is using their Gen+Check remote monitoring system and the technology that's in place to do that. The USA team is currently rolling this out to other distributors on their team around the country and looking at expanding Ignition services beyond field devices to more of facilities monitoring, building monitoring systems, other larger facilities to have a lot more I/O points and Industrial Internet of Things points that they wanna be able to bring into their systems.
End User Description
Ultimate Service Associates (USA) is a management services provider solely focused on maintaining networks of generator systems. USA offers facility managers a dedicated solution for maintenance and support of their backup power networks. The nationwide generator service provider serves many Fortune 500 companies, helping ensure continuity of operations during power outages.<p>
<strong>Website:</strong> <a href="https://www.usa-svc.com/" target="_blank">usa-svc.com</a>
Integrator Description
Brown Engineers was launched in January 2006 by electrical engineers with advanced SCADA automation proficiency. While the firm later expanded into a full MEP-A design firm, automation remains a core specialization. Dee Brown's automation team maintains IA's Ignition Premier Integrator certification, and an award-winning reputation for successful, innovative application of Ignition to address SCADA challenges. Brown's SCADA team serves a wide range of clients, from public water, wastewater and electric utilities large and small to production line manufacturers to retail giants like Walmart.<p>
<strong>Website:</strong> <a href="https://www.brownengineers.net/" target="_blank">brownengineers.net</a>
Thumbnail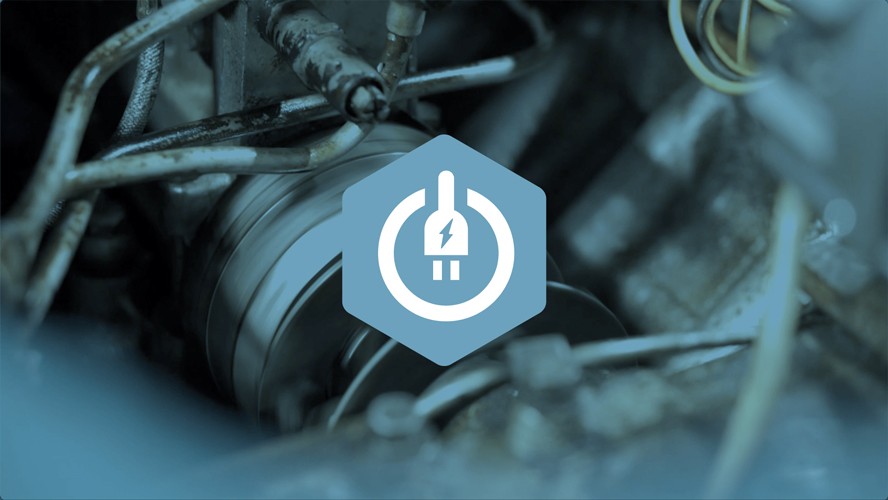 Hero
End User Company Name
Ultimate Service Associates
Industry Leader Reduces Paper, Gets Faster Reporting and Better Productivity
Colette Matthews
Wed, 10/19/2022 - 10:48
Project Scope:
Tags: 13,266
Screens: Approximately 30
Clients: Approximately 8
Devices used: 9, all MQTT
Architectures used: Not applicable
Databases used: Not applicable
Historical data logged: Approximately 3,000

Project Summary:
This project was created by FG Automação Industrial for Saint-Gobain, a world leader in the design, manufacturing, and distribution of materials and services for the construction and industrial markets. To better attend to their customers' needs, FG Automação Industrial used Ignition Perspective and Sepasoft's OEE Downtime modules. By combining these modules, they were able to transform the Saint-Gobain tube production management process into a robust, user-friendly, dynamic, reliable, and 100% digital interface.

Problem: 
The idea of ​​the project was to provide a MES system that would deliver all OEE calculations respecting 3 basic premises:
1. Availability Calculation should be measured fully automatically. That means non-planned stops should always be collected directly by Ignition.
2. The system could not increase the activities of the employees involved; that is, data should not be entered more than once.
With the implementation of a paperless system, manual activities that depended on the use of paper should be digitized.
Activities performed on other systems should transfer the relevant data to Ignition or the other way around (with Ignition being responsible for sending the information).
3. The system should be delivered mostly in WEB and Responsive format, respecting the Mobile-First rule (due to practicality and specifications). Ninety-five percent of the system was developed using Perspective.

Solution: 
Ignition was the key tool, as the client needed a platform in WEB format that had a great capacity for communication with other systems (OPC UA, databases, REST/SOAP) and also had enough components (Perspective components) to digitize the company's manual processes.

Results:
The biggest gain was in the reliability of the calculations, since the Availability, Performance and Quality inputs no longer have to be collected manually at the time when the data should be inputted.
Beyond that, the speed of getting an accurate and visually rich report (a fantastic combination of Sepasoft OEE and Ignition Perspective) saves valuable time. Previously, it would have taken many hours to put together an equivalent report.
Also, the digitization of their entire process – making all production activities paperless – has had a powerful impact, allowing them to eliminate difficulties and errors, and optimize productivity.

Transcription:
00:16
Gabriel: I'm Gabriel Velloso and I am sales engineering with FG Automação Industrial. We are the authorized Ignition distributor for Brazil. For 20 years we've been active in the industrial market, providing products and service that add value to our customers' activities. We do pre-sales, customer support, technical consulting, and training for integrators who want to implement Ignition. We worked on this project for Saint-Gobain, award leader in the design, manufacturing and distribution of materials and sales for the construction and industrial markets. Saint-Gobain has a presence in 75 countries and has 190,000 employees. The company has worked in Brazil since 1937. Saint-Gobain Canalização, a pipe supplier based in Rio de Janeiro, has ambitious goals for sustainable development. With its capital 100% integrated in Brazil, Saint-Gobain Canalização has always been committed to environmental preservation, social growth and countries' economic development. For this project, we used Ignition Perspective for 95% of the development.
01:28
Gabriel: We also used Sepasoft OEE Downtime Module for Ignition. These tools allowed us to transform the Saint-Gobain tool production management process into a rich interface that's user friendly, dynamic, and reliable. It eliminated a lot of paper from Saint-Gobain's processes. Digitizing the entire process was very beneficial. We eliminated difficulties and errors while optimizing data and productivity. The idea of the project was to provide the client with a MES system that will deliver OEE calculations, respecting three basic premises. The first one, availability calculation, should be measured fully automatically. That is, a non-planned stop should always be collected directly by Ignition. The second one, the system could not increase the activities of the employees involved. That is, data should not be entered more than once. Third one, the system should be delivered mostly in web and responsive format, respecting the mobile first role. 95% of the system was developed using Perspective. Since the customer wants to use Perspective to have a web responsive format, and they want to use that for the entire corporate, the guideline for security measures is to split the servers.
02:45
Gabriel: So we think about using four MES servers to split each network they have. One for control, one for SCADA and one for all users of the plant, the corporate network. What we have done is use InVision to do screens for MES-related configurations using Sepasoft's module. So basically what we have here are screens where they can register the materials that they are gonna produce, their shifts, they can correct some problems that may occur with the MES calculations and, as well, configure their states. And states here, the customer required we keep a numbering system that match their SAP solution. We've made a completely customized solution here for registering the states. So as you can see here, they can have all kind of stopovers and they can classify for utilities, for example. And then here, show that the machine that they have the problem and what happens. Was it lack of water, lack of energy? 
03:53
Gabriel: And this number here will always match the EAM that they use in the plant. The final goal for the customer is to see their OEE metrics in mobile form. We have done our reports possible using Perspective so they can see how are their numbers, basically putting the data here and they can see how the availability and what happened with the unplanned downtime and what happened when the machine was running. So they can just click here and see what time they spend for each part of the running time. And at the same time, they can see what happened when it was stopped. So if it was a problem of process, if they have some machine problem, it's all in this screen dynamically and on the go. For other topics, too, like performance, they can see how the production that they've made the system is tracking and tracing all products that have been produced out, pipes that have been produced the entire day.
04:55
Gabriel: So for this project, the biggest part here was reports because they have very complex reports that they used to do in Excel. And we just have to migrate that for Perspective. So they have the same accuracy of Ignition, but in web with the format that they are used to having in Excel. In this screen here, what they have is just a maintenance-related report. They have here, how much time of the stops are made in by problems, mechanical or electrical, and the configurability of the system, the impact in the OEE for the mechanical problems and the MTBF, how much brokers they have in the time that we suggested here and all kind of graphics. It's a very complex report that they have in fashion time, just taking the date and choosing the line here. Ignition was the key tool as the client did a platform in web format that had great capacity for communication with other systems: OPC UA, database, REST, SOAP. And at the same time, it had enough components, Perspective components to digitize the company's manual process. The biggest gain was the reliability of the calculation. Since the availability, performance and quality inputs were no longer manual to be collected at the appropriate time when the data should be put in, with a fantastic combination of Sepasoft OEE and Ignition Perspective, Saint-Gobain now has fast, accurate, and visually rich reporting. Previously, someone would spend many hours putting together a single report.
End User Description
Saint-Gobain is recognized as a world producer of materials with a strong technological content and provider of services associated with these materials. Present in 64 countries, Saint-Gobain, in Brazil since 1937, is one of the 100 largest industrial groups in the world, employing approximately 190,000 employees. As part of a multinational corporation, whose goal is to present complete and innovative solutions for the "habitat," Saint-Gobain Canalização has ambitious goals for sustainable development. With its capital 100% integrated in Brazil, Saint-Gobain Canalização has always been committed to environmental preservation, social growth and the country's economic development.<p>
<strong>Website:</strong> <a href="https://www.saint-gobain.com/fr" target="_blank">saint-gobain.com</a>
Integrator Description
Founded on August 14, 2002, FG Automação Industrial has always been active in the industrial market, providing products and services that effectively add value to our customers' activities. Our activities include pre-sales, customer support, technical consulting and training for integrators who want to implement Inductive Automation's Ignition software. Our goal is to meet and exceed the expectations of our customers, helping them to achieve the efficiency, productivity and quality that the market demands.<p>
<strong>Website:</strong> <a href="https://fgltda.com.br/" target="_blank">fgltda.com.br</a>
Thumbnail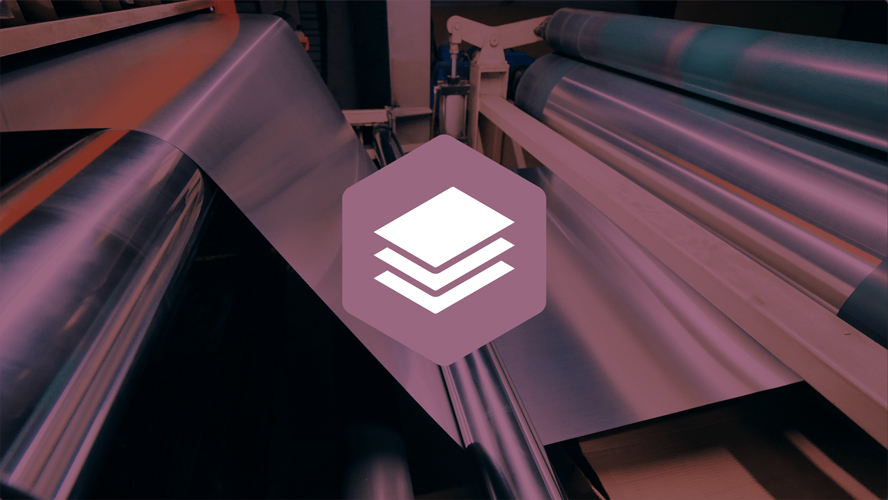 Hero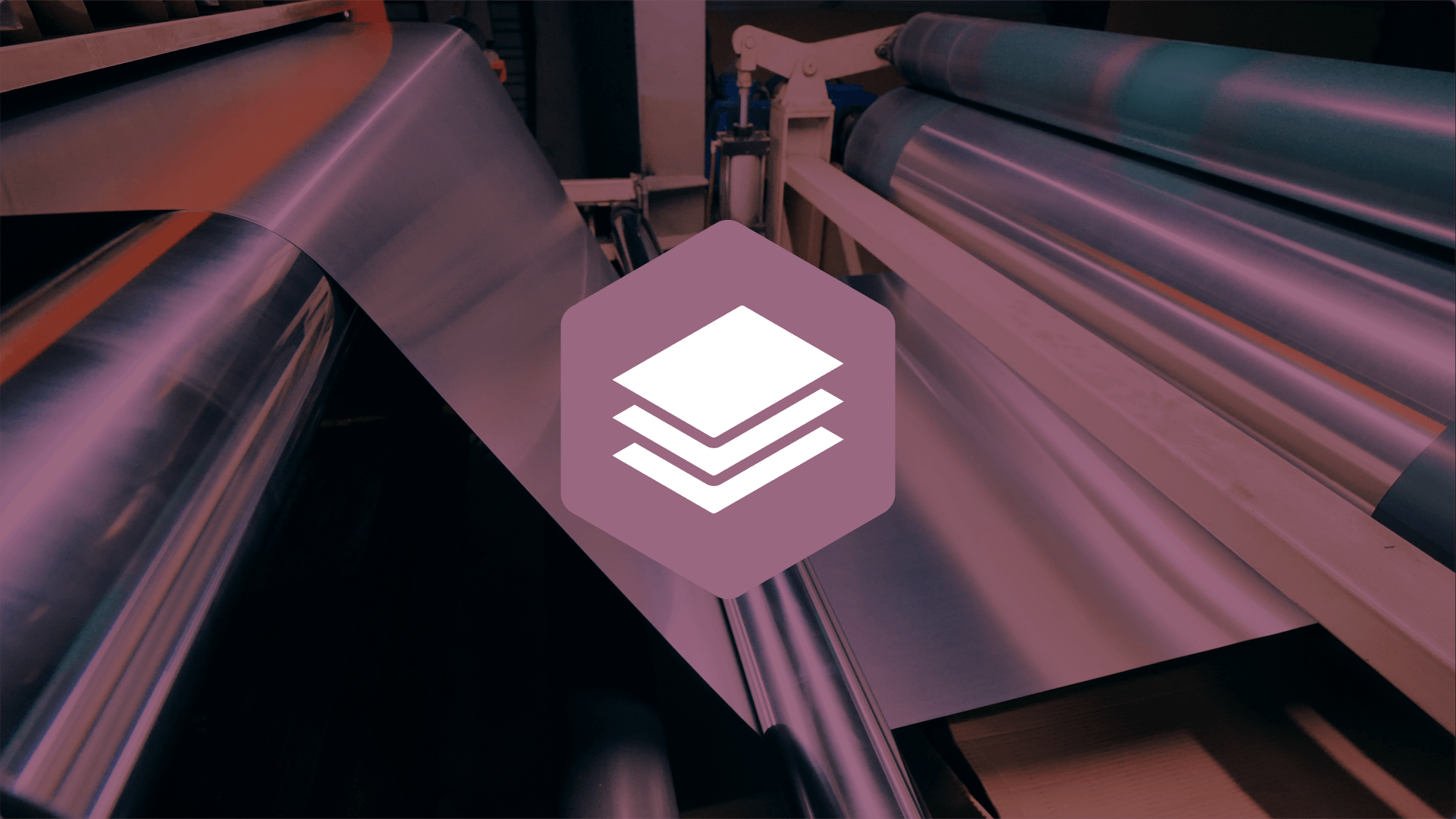 customer project
Transportation
New Mobile Capabilities for United Airlines at Houston Airport
In addition to the HMI baggage handling system Vision application running on the workstations for Houston Terminal C/E (and now B), the intent was to offer the same functionality on a mobile device, such as a tablet. While incorporating the same security roles as the Vision application, the operator on the tablet can view/acknowledge/shelve alarms, view graphics, view and interact with device statuses and controls, view statistics and view connection status details from the new Perspective application.
9 min video
Watch the customer project
customer project
Pharmaceuticals
Variety of Connections and Unlimited Licensing Aid Cancer Therapy
This project involved using Ignition in the personalized medicine industry to handle multiple communication protocols in one 21 CFR Part 11-compliant environment. The same regulatory data integrity requirements exist in personalized medicine as in large-scale productions and Ignition has proven to be a valuable tool because of its flexibility, mobility, and above all — device integration.
5 min video
Watch the customer project
Improvements Beyond Expectations for Global Leader in Beauty & Wellness
Colette Matthews
Wed, 10/19/2022 - 10:23
Project Scope:
Tags: 63,000
Screens: 50
Clients: 10
Alarms: 8,263
Devices used: 1, AB PLC
Architectures used: Standard
Databases used: 3, SQL
Historical data logged: 500
Project Summary:
This project was developed for a greenfield site, built for the manufacturing of beauty and wellness products. The customer had outgrown their original site and had to expand their production to meet demand. The new site had to provide a solution with improved visibility on their systems, services, and manufacturing processes, and provide consistency in the quality of their manufacturing procedures.
Problem:
BWX had outgrown the capacity of their original site and could no longer meet market demands. Additionally, they were facing challenges to maintain consistency across their production.
Operators had minimal visibility of their services. Any process inhibits from their upstream supply would not be detected for some time, causing delays in production and inconsistency in the batching process. Upstream supply would include cold water, hot water, chilled water, and compressed air.
Operators had complete flexibility on the batching process. Quality control was therefore challenging because operators did not have a strict procedure to follow to produce a batch. The method used to produce a batch was paper-based and there was no way of ensuring that the correct procedure, as developed by the product development team, would be followed accurately.
Solution:
Process visibility, alarming, and trending has greatly improved by using the Perspective Module to develop diagnostic and operation views. The operator views were developed using ISA101 principles applied to Automation Mechatronics' existing library of graphics. The piping tool for Perspective was released during the development phase, which facilitated the creation of P&ID or layout views. This is a vast improvement, making the Perspective Module a truly process-oriented SCADA system.
Ignition scripting was a powerful tool to interface with a SQL database to develop the required platform for a recipe system, customized for the needs of the client. While the database schema used Automation Mechatronics' standard architecture, the properties and procedures were adapted to the needs of the recipes and methods to follow for each of the 200 recipes used by the site.
Perspective was the only end-user module used in this project, which provides powerful flexibility to display the project views on a web browser. Every component of the project, including layouts, recipe design, trending, user management, status, and dashboards, could be displayed on selected touch screens, status TVs, or user laptops in the office. The Perspective Workstation application was used on the operator touch screens for day-to-day operation.
Results:
Within two weeks of services being connected, two production lines were running beyond their expected OEE. With Ignition, the product research team was able to prepare the product recipes and database before the production equipment was fully commissioned from their laptops in the office, and operators had full access to the method to follow from their operator screens. This eliminated the need for printing batch records from their ERP system.
With full view of upstream processes, maintenance can now attend to any downtime immediately, and maintain a high availability of these services throughout production.
Batches are consistent across multiple shifts, irrespective of which operator is assigned to prepare individual batches. Sampling and product release has been interlocked as part of the batching process, eliminating the risk of batches being released without quality control.
The SCADA has been developed with the plan to include batch reports and cleaning reports in the next phase of the development. This means the batching area will be able to operate paperless. Furthermore, auditing will be transparent, as reporting will be consistent and standardized.
Improved visibility and layout views developed with the new piping tools have facilitated the plant optimization process. Water and energy savings have already seen significant improvement since the initial plant start-up. Empowering the personnel on site to access relevant engineering parameters means the continuous improvement process can be carried out on a day-to-day basis.
End User Description
BWX is a leading beauty and wellness business – a House of Natural Brands at the forefront of the global natural beauty and wellness movement. Their six market-leading brands span six personal care categories, led from their two global offices in Melbourne, Australia and California, USA. Their leading natural brands are sold throughout Australia, Asia, USA, Canada, and Europe, and they are strategically expanding into a curated list of priority international markets, including China.<p>
<strong>Website:</strong> <a href="https://bwxltd.com/" target="_blank"> bwxltd.com</a>
Integrator Description
Automation Mechatronics is an Australian-owned engineering company specializing in industrial automation and process engineering. Their main focus is total turnkey solutions for food, beverage and life science plants where they design, engineer, manufacture, install, commission, and train operators for complete operating plants. Automation Mechatronics has developed skills and knowledge covering all areas of production. Initially founded in Melbourne, Automation Mechatronics has completed projects in all states of Australia, and overseas in Asia, Fiji, the UK, Poland, USA, and South Africa using local and remote project technologies. The company has offices in Melbourne and Perth.<p>
<strong>Website:</strong> <a href="https://www.automech.biz/" target="_blank"> automech.biz</a>

Thumbnail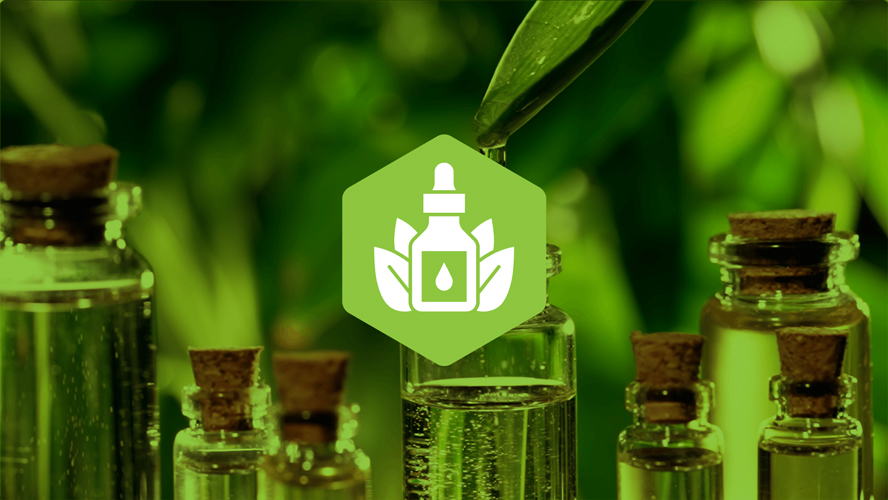 Hero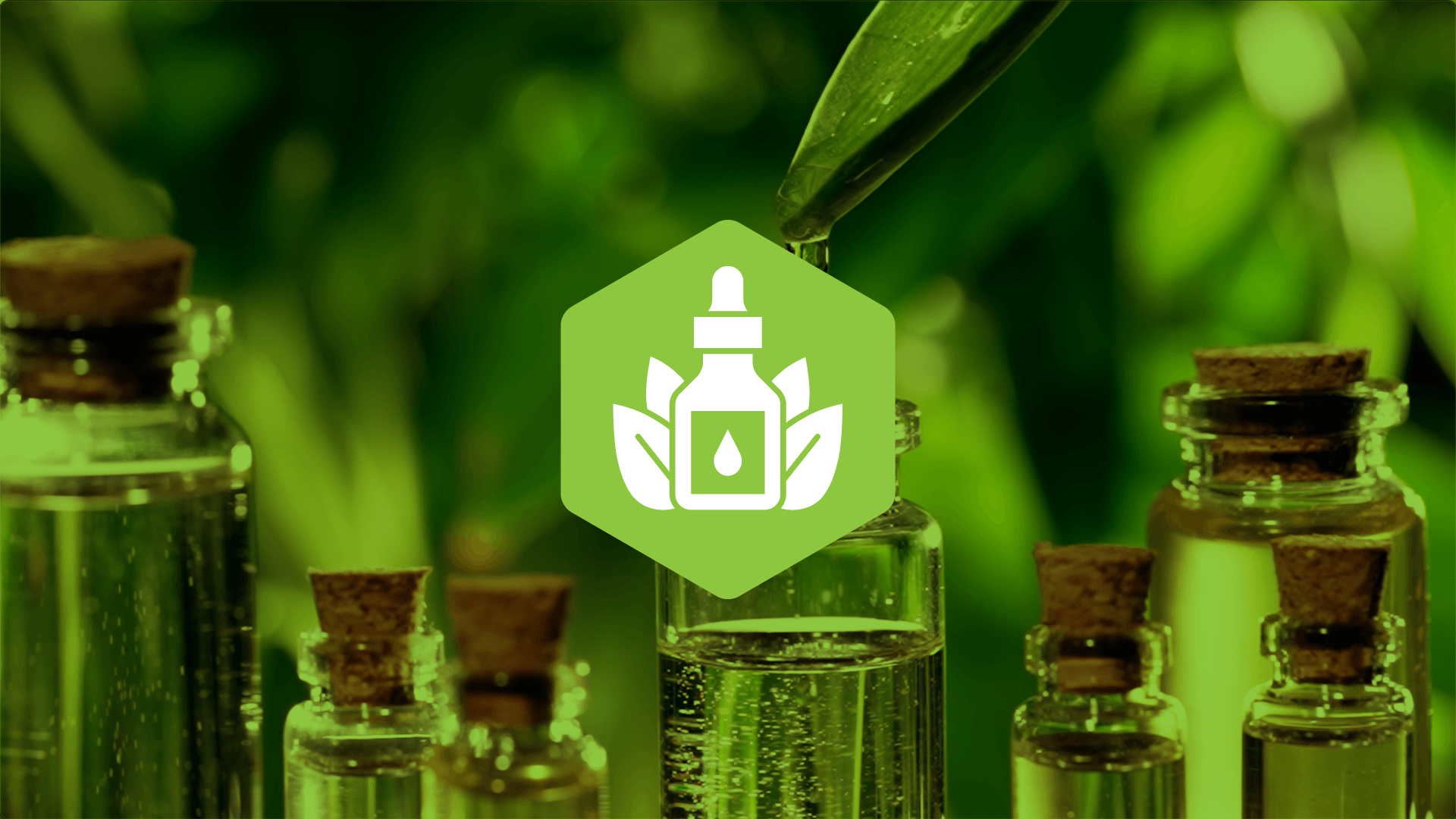 customer project
Food and Beverage
Improved SCADA, HMI, and MES for Ninth-Largest Craft Brewer in United States
Stone Brewing is the ninth-largest craft brewing company in the US, located in Escondido, CA, and was founded by Greg Koch in 1996. The goal of the project was to upgrade the existing Siemens BRAUMAT brewing automation system with a new design consisting of Rockwell PLCs, networks, Ignition HMI, historian, batch, and MES software for the two brewhouses at Stone Brewing Company in Escondido, California.
6 min video
Watch the customer project
customer project
Water/Wastewater
Lower Costs, More Data for Australian Water Agency with Over 300 Sites
A regional municipal council has implemented the next generation of remote telemetry monitoring and data-driven decision-making. This represents a significant step for the water industry in Australia and provides access to the same data-driven decision-making process used by large water authorities for a fraction of the cost. Since implementing the new system, the council has seen the commencement of significant cost reductions, improved planning, and data-driven decision-making
7 min video
Watch the customer project
Global Automotive Machinery Company Gets Single Source of Truth in Every Department
Colette Matthews
Wed, 10/19/2022 - 10:05
Project Scope:
Tags: 20,181
Screens: 69 Perspective pages
Clients: 30 continually open, more open occasionally
Alarms: 447, will increase in the feature
Devices used: 37 Mitsubishi PLCs, 1 Siemens PLC, SAP, Logitime
Architectures used: Standard
Databases used: 1 Microsoft SQL Server Cluster
Historical data logged: 5,491 tags but more with own manual logging, 28,000,000 rows a week
Project Summary:
Ignition is used to create a SCADA/MES application that replaces a lot of separate Excel sheets and an old Citect SCADA platform. By using Ignition, AT-Automation instead created a single source of truth for every department (production, process engineering, technical service, quality, logistics) within the company. 
Problem:
EKK Eagle Simrax is a company in the Netherlands that manufactures, researches, and develops automotive and construction machinery products for automobile and auxiliary parts manufacturers worldwide. Being part of the international EKK Eagle Industry company, they are a market leader in high-precision production of seals for a wide scale of applications in the automotive industry, and manufacture over 30 million seals annually. They promise their customers a good product which they achieve by checking every created part. Because creating parts in other countries is cheaper, EKK wants to continually improve their process. Before Ignition was introduced, EKK used Citect as SCADA. The data that was logged with Citect would be transformed using Excel sheets. Everybody in the company created their own Excel sheet, which took a lot of time and caused a lot of confusion when people were discussing points to improve. With Ignition, they have created one unambiguous way of presenting the data, and are able to save time since almost all the reports are automated and standardized.
 
Solution:
Ignition is used to create a SCADA/MES solution that can be used in the browser (Perspective unlimited) so everybody within the company can use the system to get their personal overviews. Based on the roles (10+ possibilities), the navigation is built dynamically. The different overviews are created based on the same data, which gives a more unambiguous overview of the production process. EKK wants to improve their process and minimize downtime for all the lines. The downtime registration happens automatically based on the PLC tags. The data can be viewed in multiple downtime and OEE pages; for example, the downtimes can be watched in a raw dataset but also in a pie-chart or a bar chart (count or duration summed). 
Since AT created a new system, they also created a connection to SAP and Logitime (time registration program) and exchanged data between them. The SAP connection is used to get the orders, the next upgrade on the Ignition project is scheduling these orders and creating a live dashboard of the progress of the orders including downtime, changeover and process speed loss. The connection is also used to write back the scrap that's created in production. 
AT also created a couple of SCADA screens where operators see live production data and can watch historical trend data. They can save the trend to watch it later or share with other people within the company. All the SCADA screens are built dynamically but can work without a database connection. 
There are also some high-level overview screens that give managers an idea of how the production is doing right now without the need of drilling down on multiple screens to collect relevant data. 
Results:
As a result Ignition is now used during all activities related to production numbers, quality control, and improving processes. It's an application that's being used by everybody within the company from operators up to and including the managing board. Instead of using multiple systems and Excel sheets there is one application that takes on every task. This resulted in a happy customer that wants Ignition to play an even more dominant role in their production process. The use of Ignition made one system sufficient to fulfill all their needs. Because all functions are integrated in a single project, the waiting time to switch systems is reduced to nothing. In the feature they will include track and trace, order planning, and inventory management. 
The old SCADA had a lot of problems processing data, for example they could only save one data point every four minutes which now is like every second. Also, the old SCADA took up more than six minutes at the end of every shift to process the data and provide it to SAP. Now this happens all at the back-end which gives them an extra 18 minutes of production on every line (35 lines) every day.
EKK Eagle Simrax gained control over the software themselves, allowing them to customize reports and screens, as well as save money since they no longer have to contact integrators over every minor adjustment. Since implementing Ignition, paper became obsolete in the production environment, because everything can be recorded directly in Ignition, and improved analysis allows them more insights for improvement. 
End User Description
EKK is a company that manufactures, researches, and develops automotive and construction machinery products for automobile and auxiliary parts manufacturers worldwide. Including mechanical seals, lip seals, special valves primarily used in the auxiliary parts of automobiles and floating seals used in the construction machinery. EKK Eagle Industry Co., Ltd is a Japanese company that, besides the facilities in Japan, retains 58 offices and production plants worldwide. Primarily in Asia, US and Europe, including a sales office in Europe, the Netherlands.<p>
<strong>Website:</strong> <a href="https://www.ekk-europe.com/" target="_blank"> ekk-europe.com</a>
Integrator Description
For over 17 years, AT-Automation has specialized in automating and optimizing production processes. We analyze, develop and implement operational processes. Automation is a custom process for each business case, we are the right point of contact for small solutions until companywide solutions. Our mission: AT-Automation is striving with innovative automation solutions to make our customers more productive and effective. Our objective: Being the main point of contact in Europe by 2022 for companies that are searching for innovative solutions to automate their processes. We aim to reach this objective with the Ignition platform and the related products and services.<p>
<strong>Website:</strong> <a href="https://www.at-automation.nl/" target="_blank"> at-automation.nl</a>
Thumbnail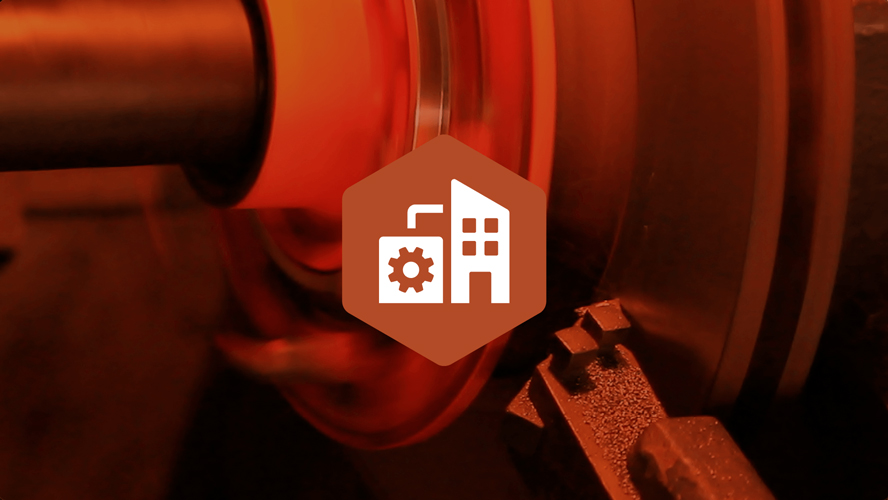 Hero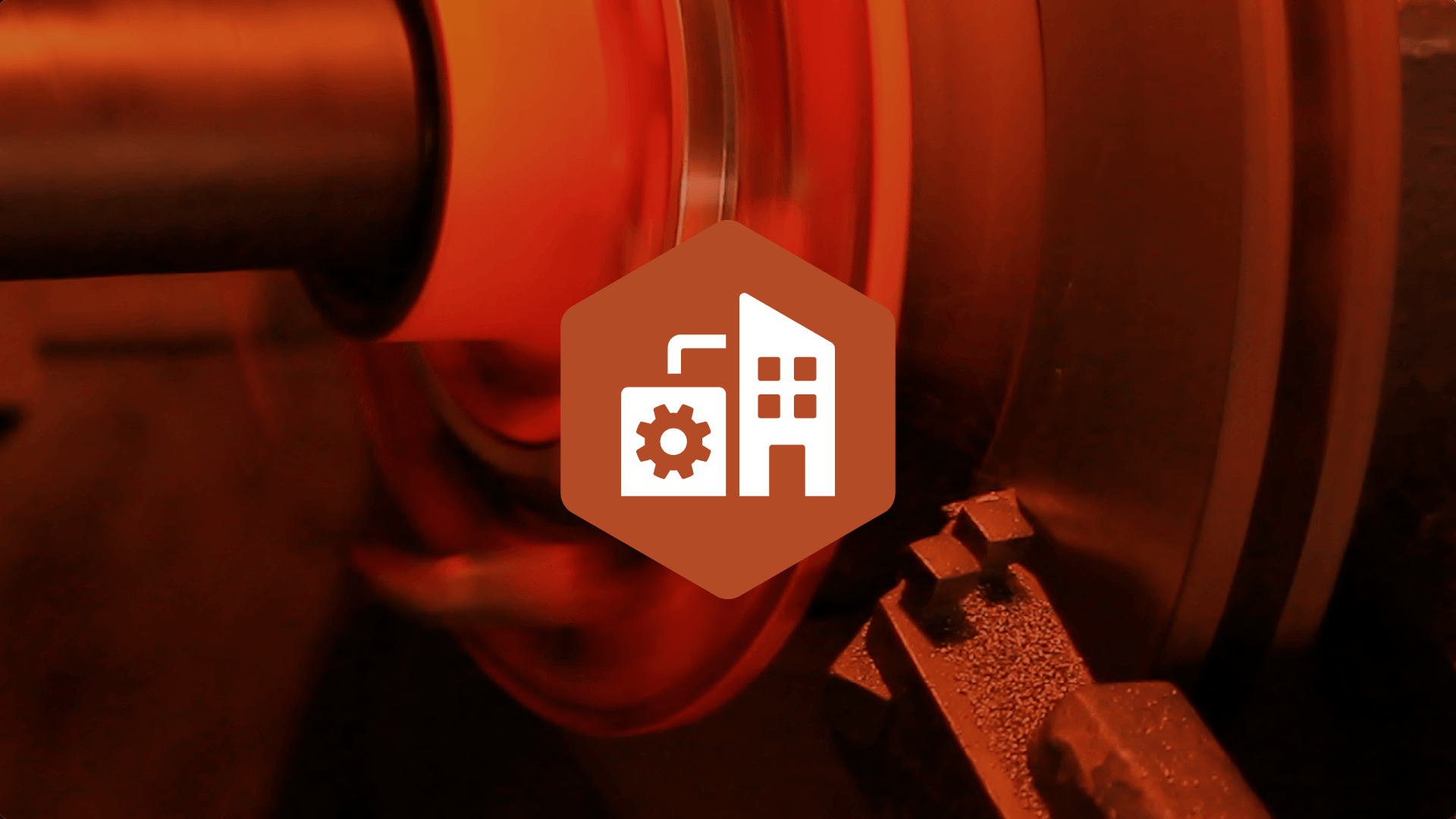 Enterprise SCADA Streamlines Processes for Renewable Energy
SB Energy engaged Vertech to provide a world-class enterprise SCADA solution for their new remote operations center. They needed a single-platform SCADA system to oversee six solar locations across North America and report industry-standard KPIs and data analytics in real-time.
9 min video
Watch the customer project