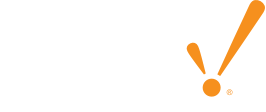 Designer
Beautifully Unified,
Simply Powerful
One Unified Designer
The Ignition Designer is built right into the Ignition platform so it comes standard, at no extra cost, with every Ignition installation. The Designer brings all your data, systems, and developers together into one beautifully simple, integrated development environment specifically designed to help you build industrial applications more quickly.

Accelerate Application Development
The Ignition Designer puts you in the driver's seat with robust development tools, rich component libraries, and SQL integration, so you can build custom applications for centralized data acquisition, enterprise-level analytics, total device control, and more. If you can dream it, Ignition can do it – fast!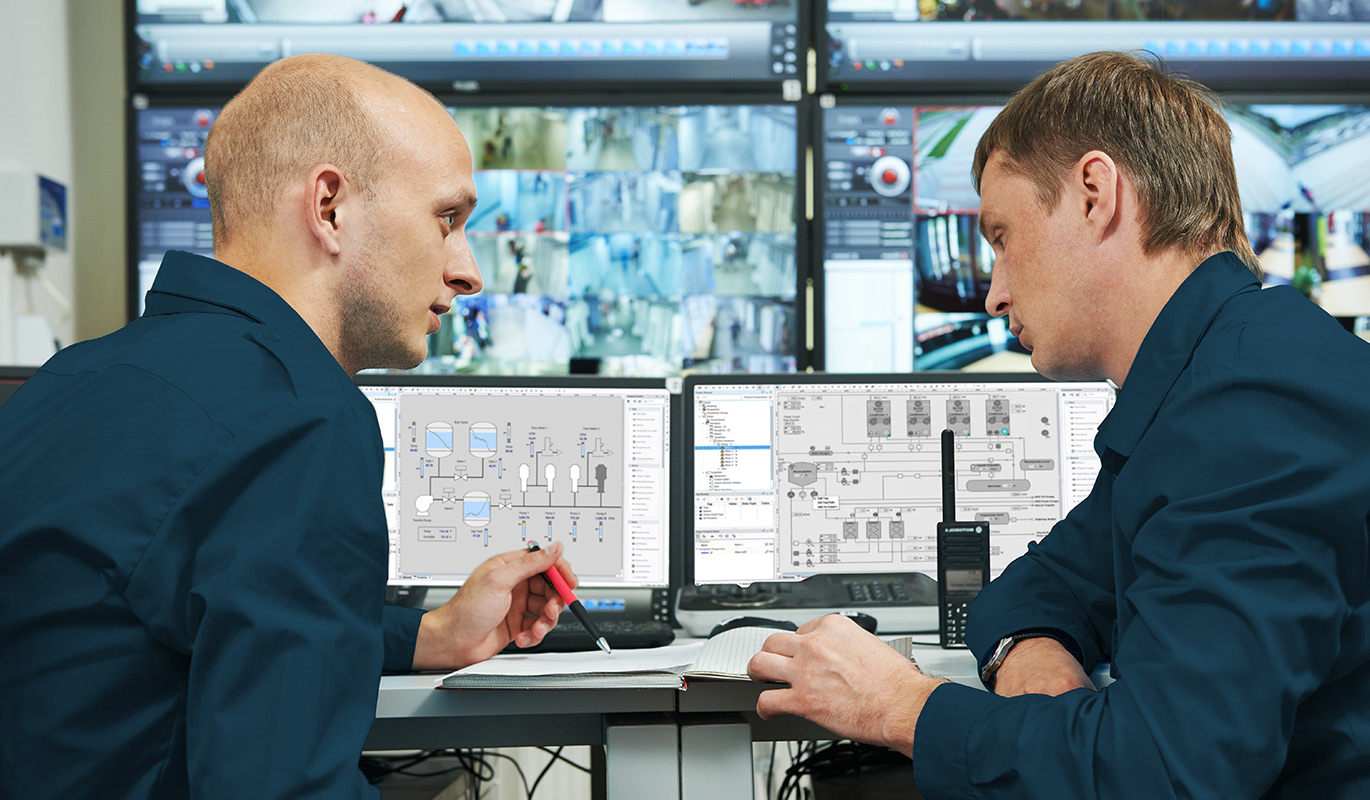 Unparalleled Collaboration
Ignition comes standard with the Ignition Designer, at no extra cost. With the Ignition Designer, you can launch an unlimited number of designers and you can have multiple people work simultaneously on the same project at the same time so you can cut your project development time in half.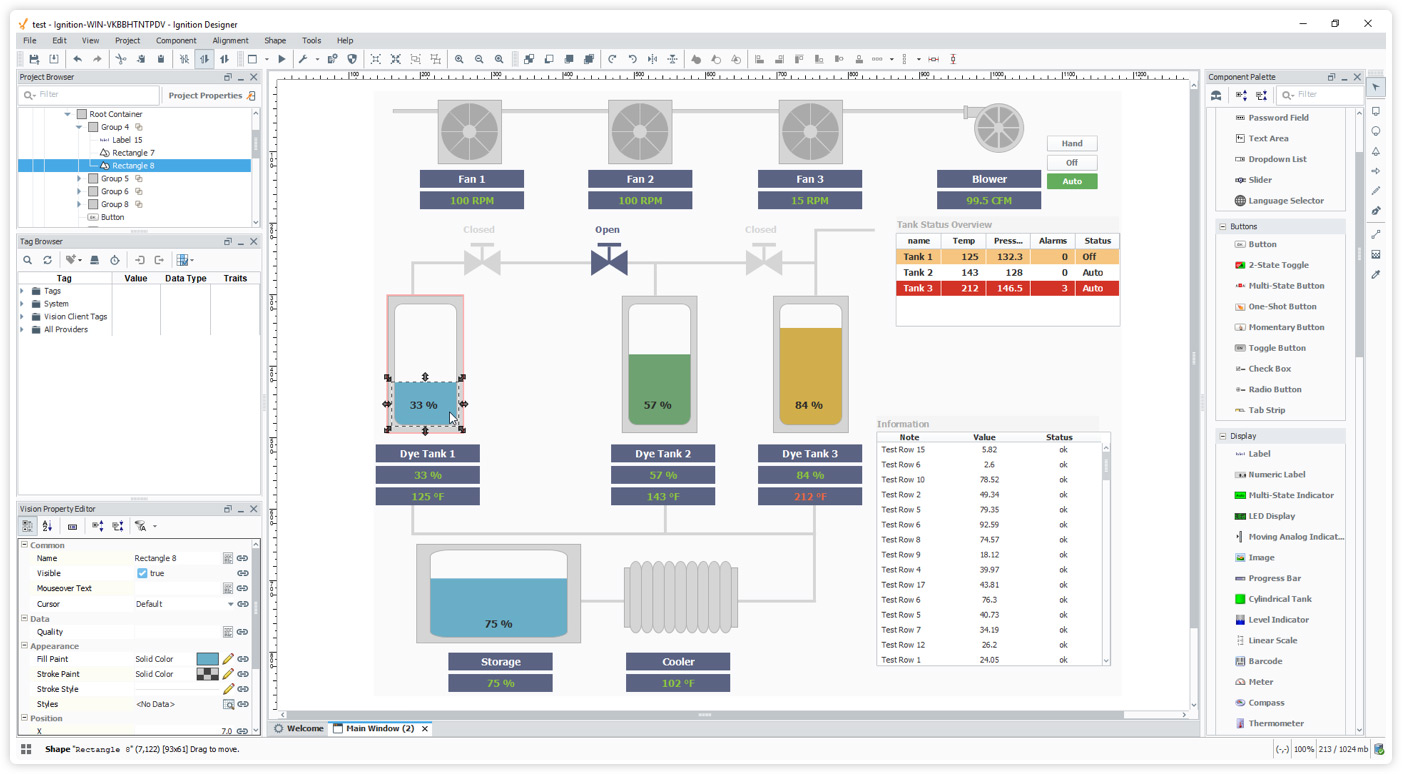 Easy Drag-and-Drop Design
Use simple drag-and-drop data binding to easily create links between properties of on-screen components and data tags from PLC values, SQL queries, expressions, and more.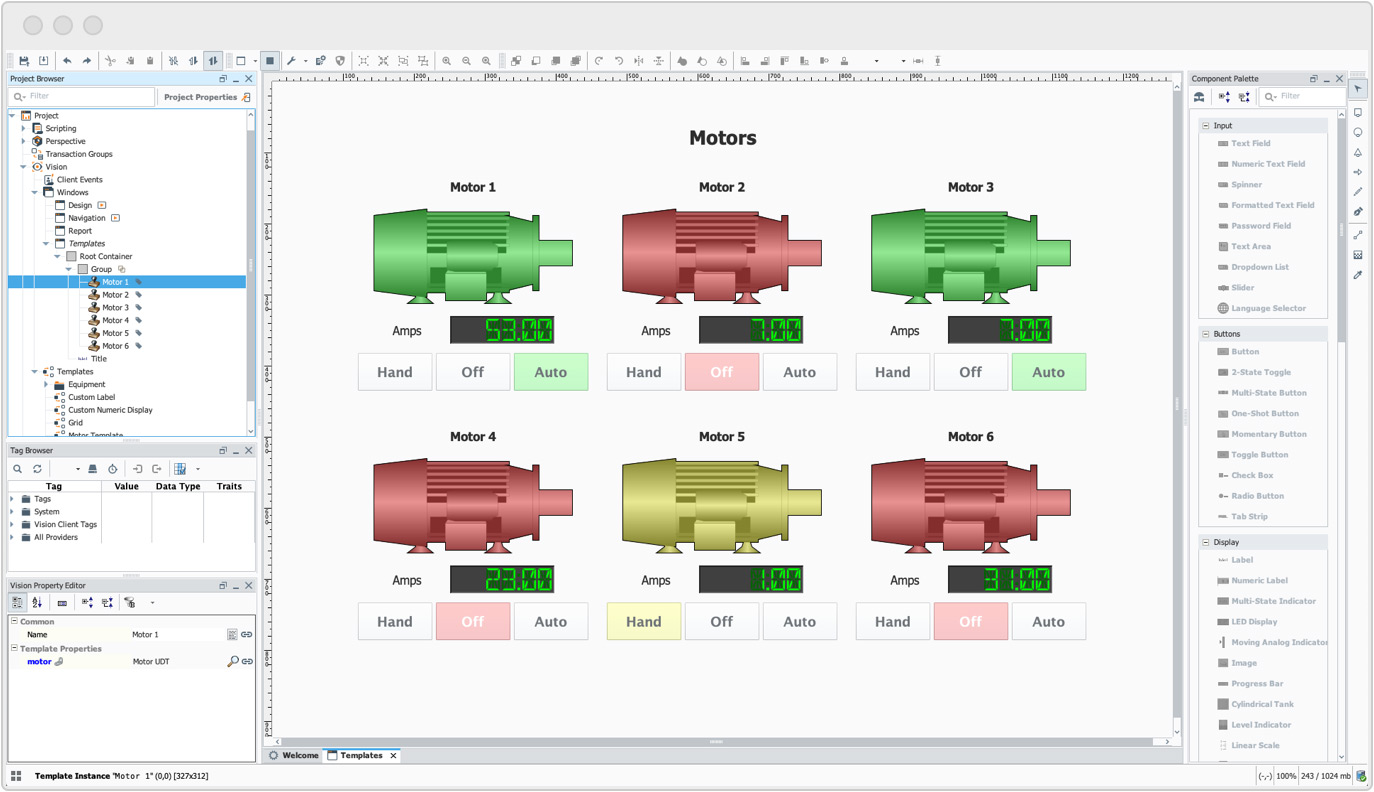 Object-Oriented Development
Develop applications in hours instead of weeks with rich component libraries that you can customize to fit your needs and streamline your workflow. Use powerful component templates and user-defined data types to create dynamically generated screens to help you build robust applications in no time.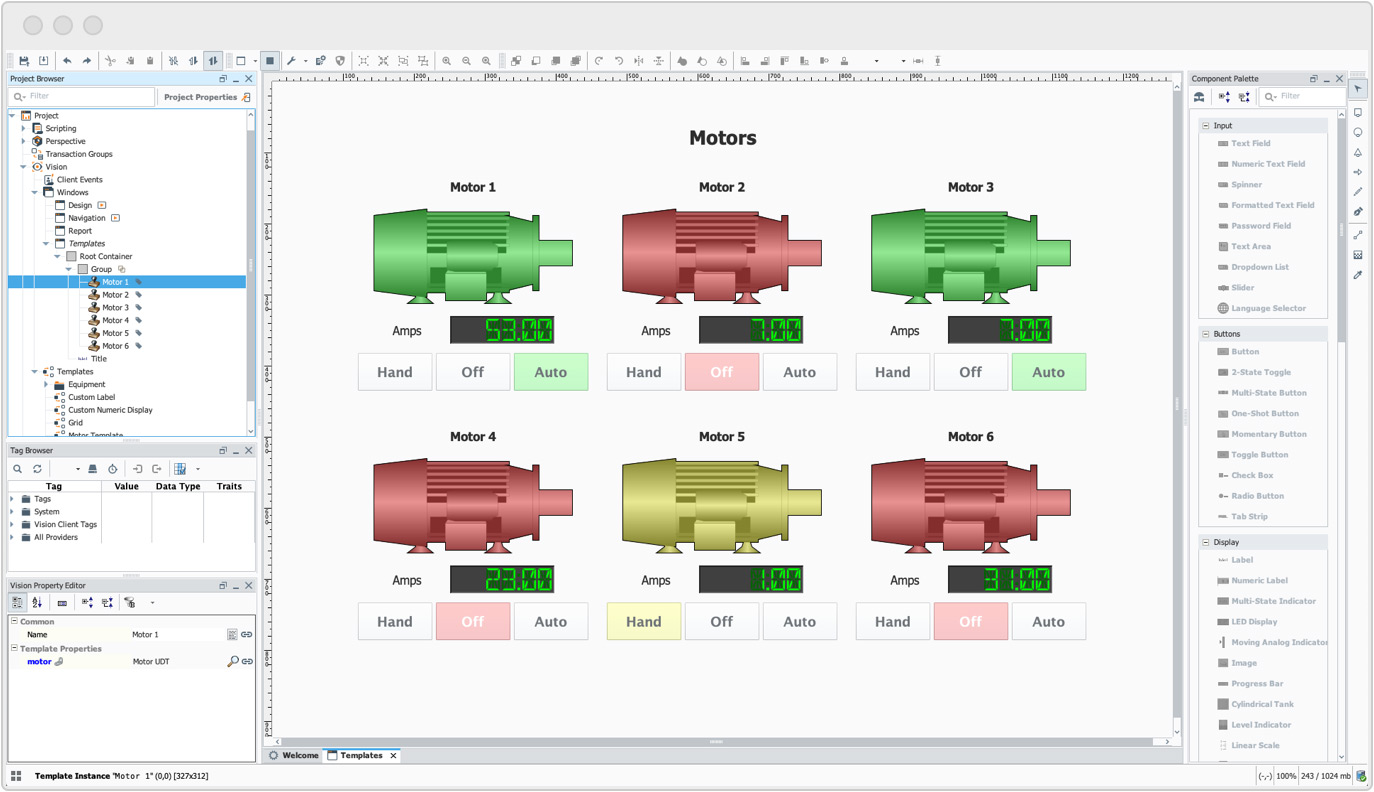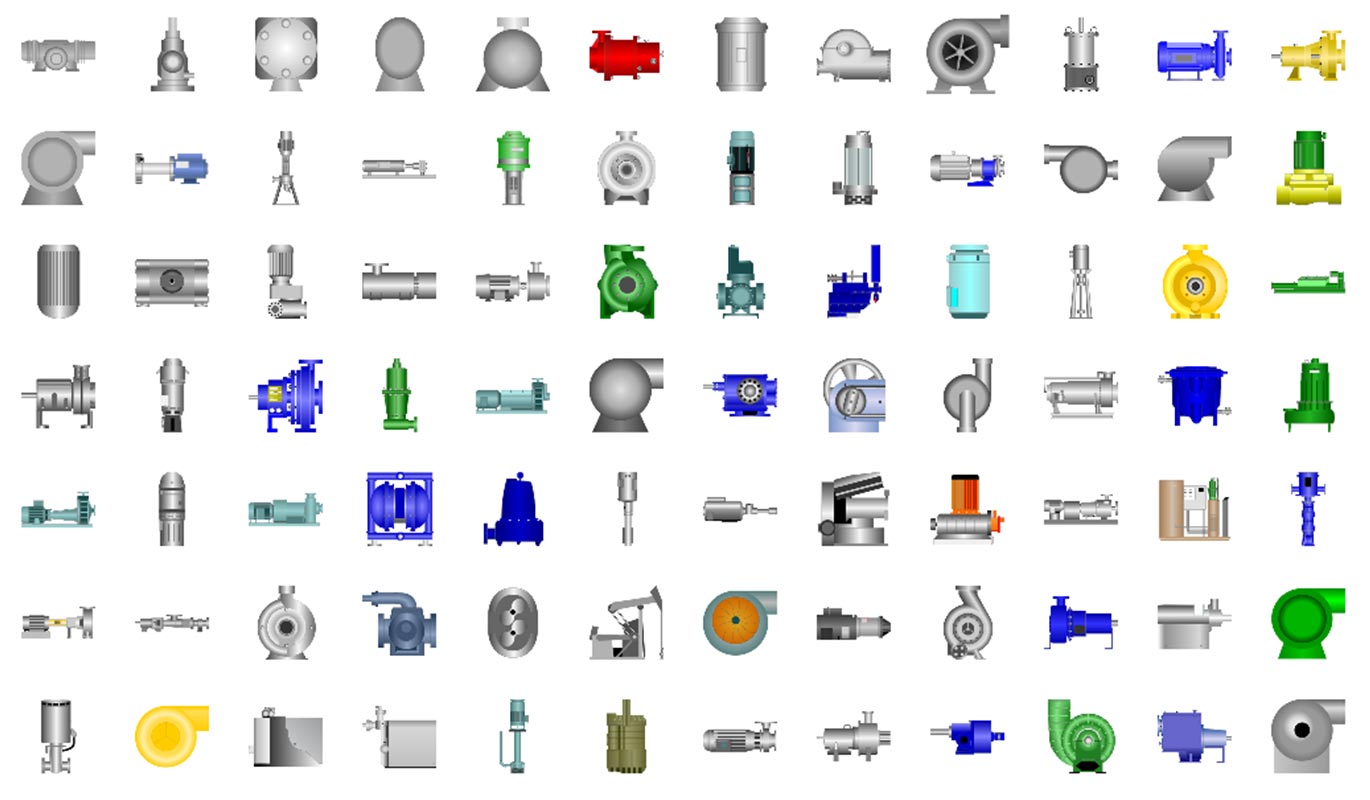 Create Custom Graphics
Use powerful 2D vector drawing tools to create any shape with a variety of line strokes, color fills, patterns, and gradients, or import your own Scalable Vector Graphics (SVG). You can also choose from thousands of pre-designed graphics available in Symbol Factory.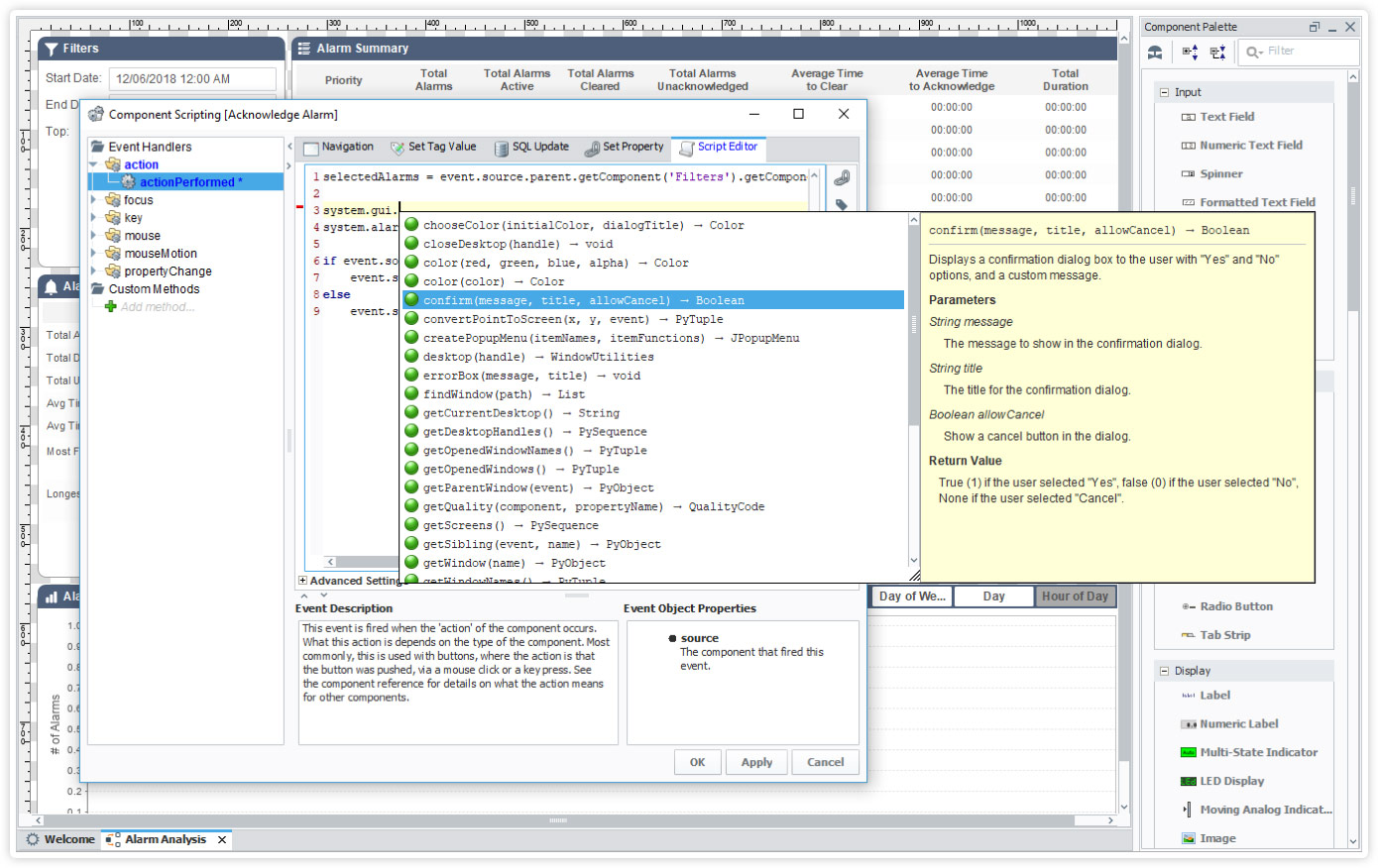 Powerful Python Scripting
Engine Built Right In
With the popular Python scripting engine fully integrated into Ignition, along with an an easy-to-use script builder, scripting in Ignition is powerful and effortless. Just point-and-click your way to your first Python script without having to type any code yourself, and create time-saving script modules, so you can write your code once and use it everywhere. Ignition gives you the full power of the entire Python scripting language to build practically any kind of application.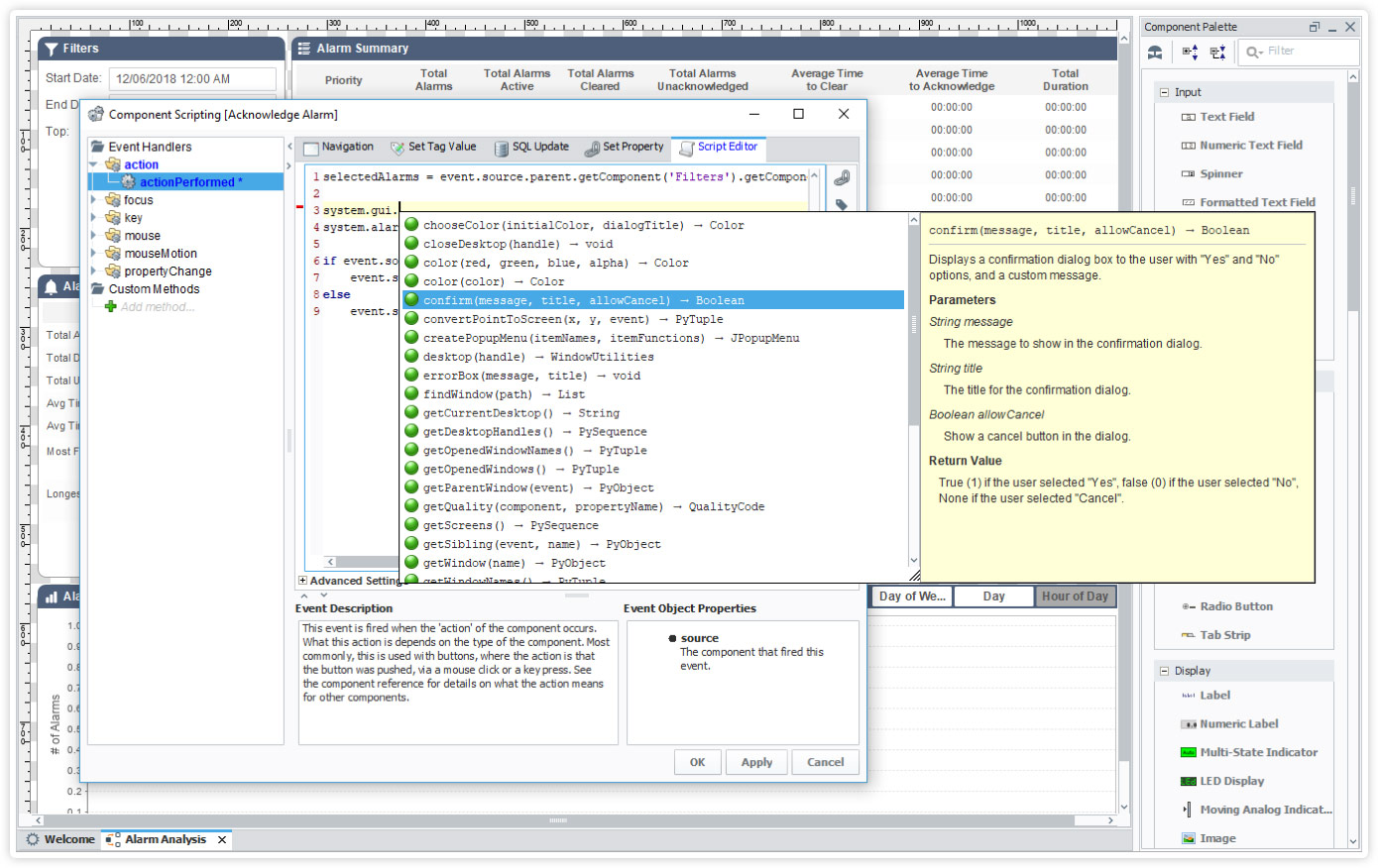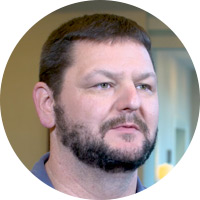 "Ignition is my engine of innovation because that's my framework for what I build upon. When my boss asks me to dream up something new, I almost always turn to Ignition."
– Jason Hamlin
Plant Instrument Technician
---
Water districts everywhere trust Ignition to stay on top of their processes and innovate new solutions.
Watch the case study

Learn More About Ignition
Architectures


Software Modules
Architectures

Platform Specs and Requirements