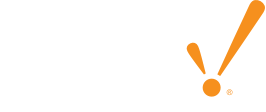 Designer
Beautifully Unified,
Simply Powerful
One Unified Designer
The Ignition Designer is built into the Ignition platform so it comes standard, at no extra cost, with every Ignition installation. The Designer brings all your data, systems, and developers together into one beautifully simple, integrated development environment specifically designed to help you build industrial applications more quickly.

Accelerate Application Development
The Ignition Designer puts you in the driver's seat with robust development tools, rich component libraries, and SQL integration, so you can quickly build custom applications for centralized data acquisition, enterprise-level analytics, total device control, and more. With a clean, intuitive design and a straightforward project management system, the Ignition Designer makes ease-of-use a priority. If you can dream it, Ignition can do it — fast!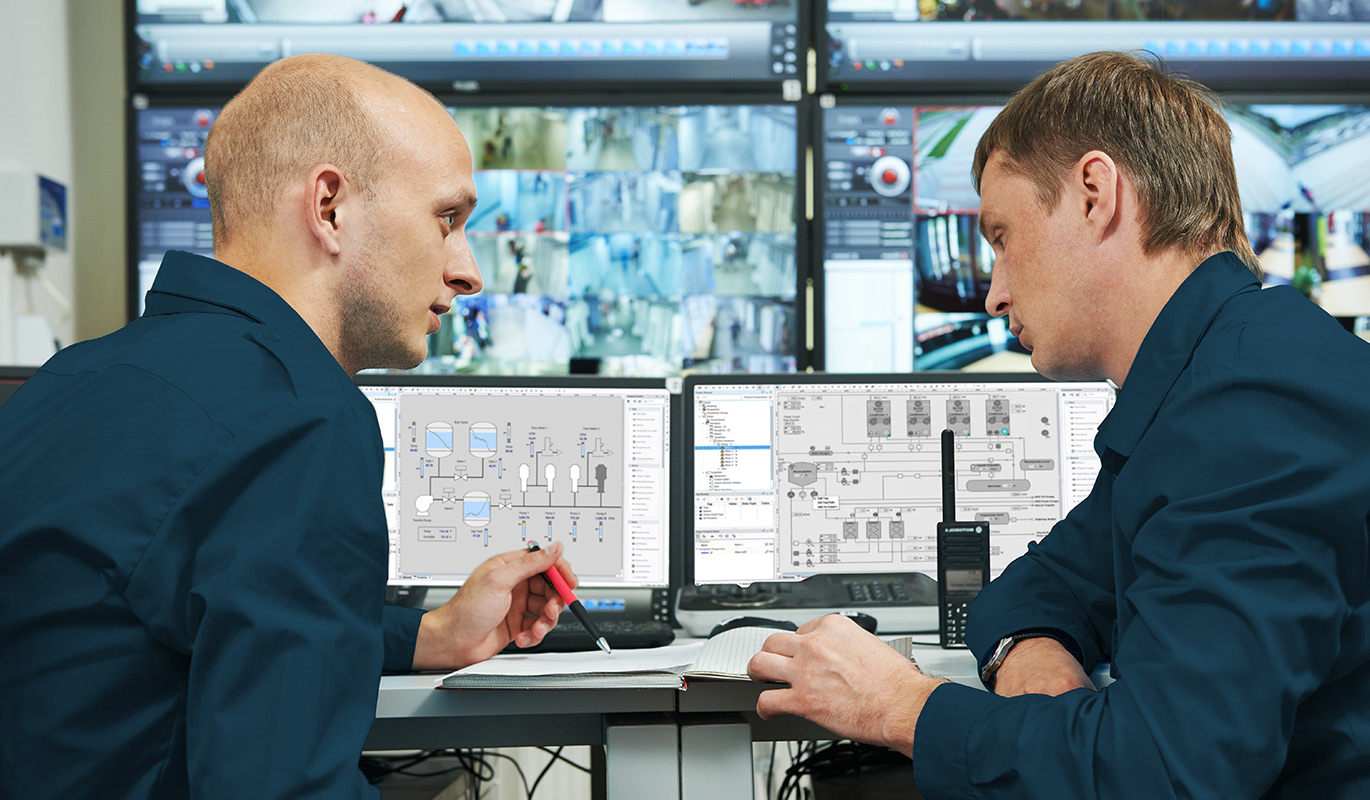 Unlimited Design Clients
Built to help individuals and teams work more quickly and effectively, the Ignition Designer comes standard with an unlimited number of design clients per license. You can launch an infinite number of Designers, and have multiple people work simultaneously on the same project without locking anyone out of shared project resources. This capability allows groups to build together seamlessly, so you can cut your project development time in half.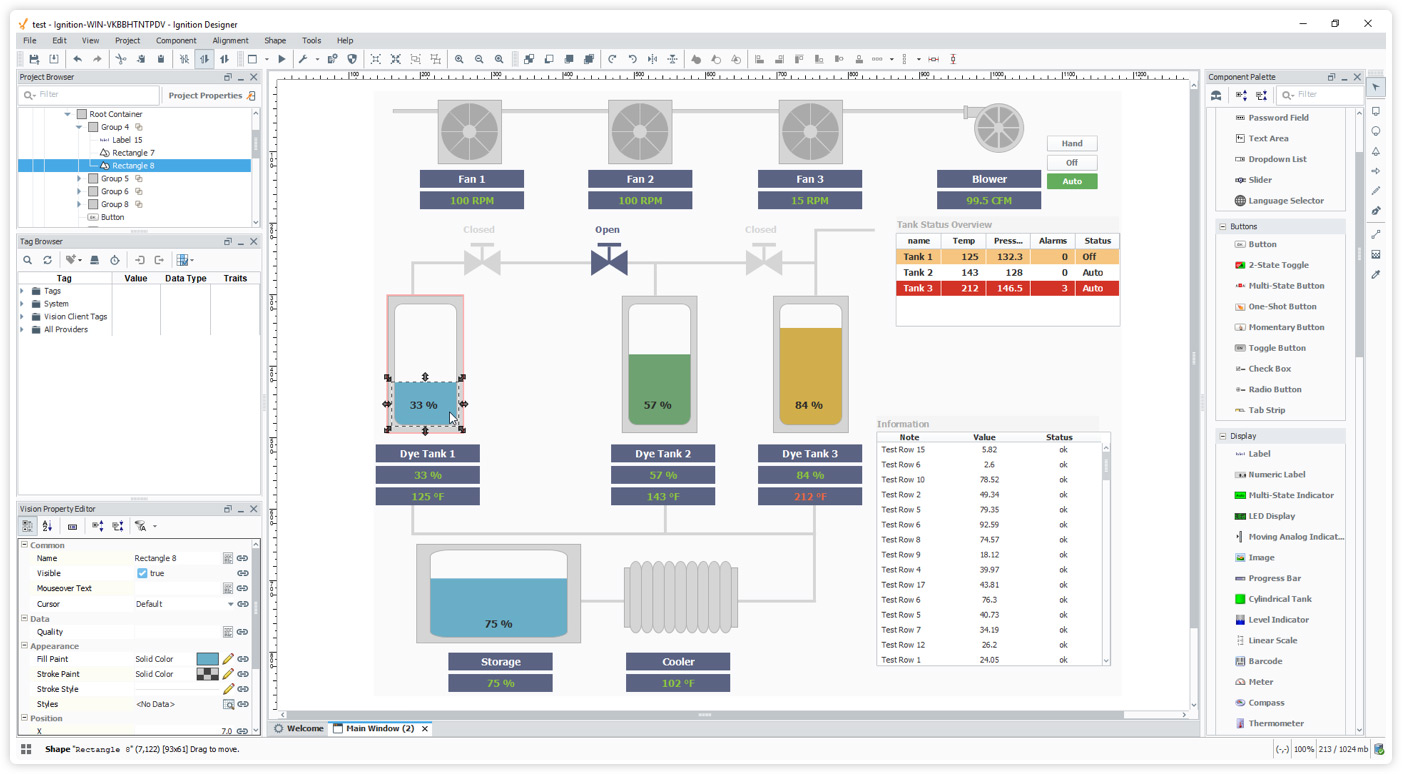 Easy Drag-and-Drop Design
Use simple drag-and-drop data binding to easily create links between properties of on-screen components and data tags from PLC values, SQL queries, expressions, and more.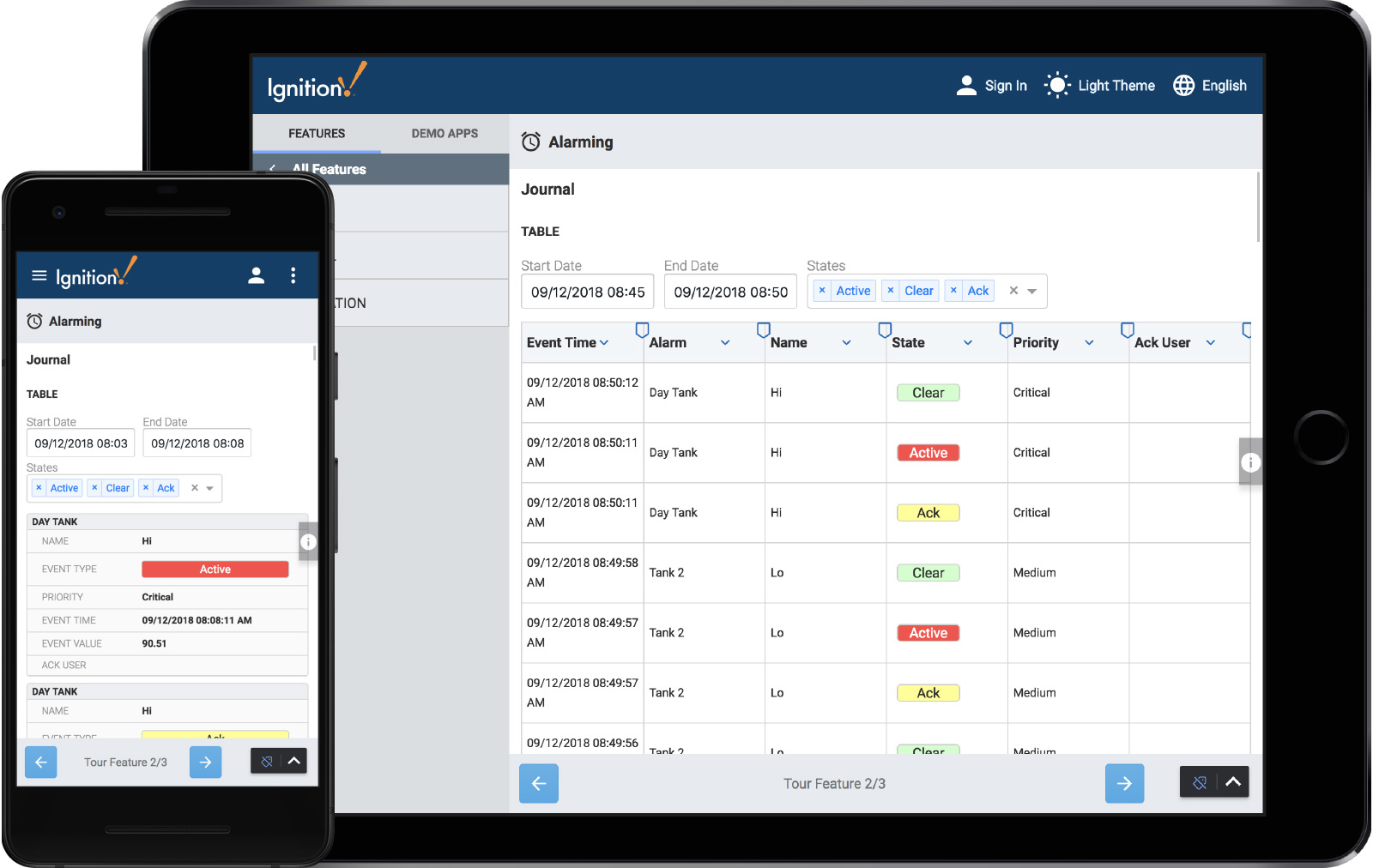 Easily Design for Any Device
With Ignition Perspective, you can easily design for a wide variety of applications that perform well at any screen size. The Perspective Module adds powerful mobile-responsive components and tools so you can easily create mobile-optimized screens that scale effortlessly to different sizes, all in one design environment.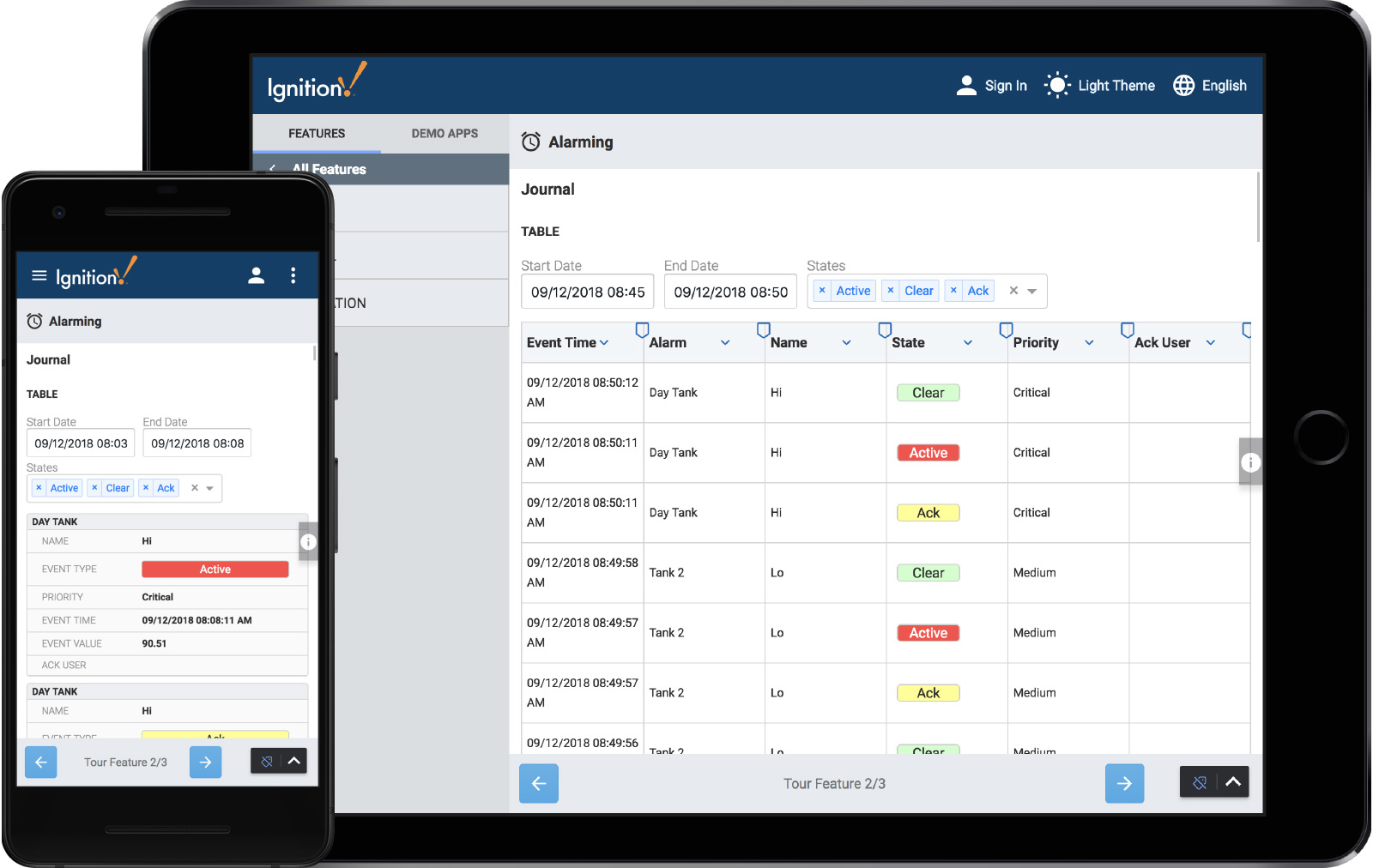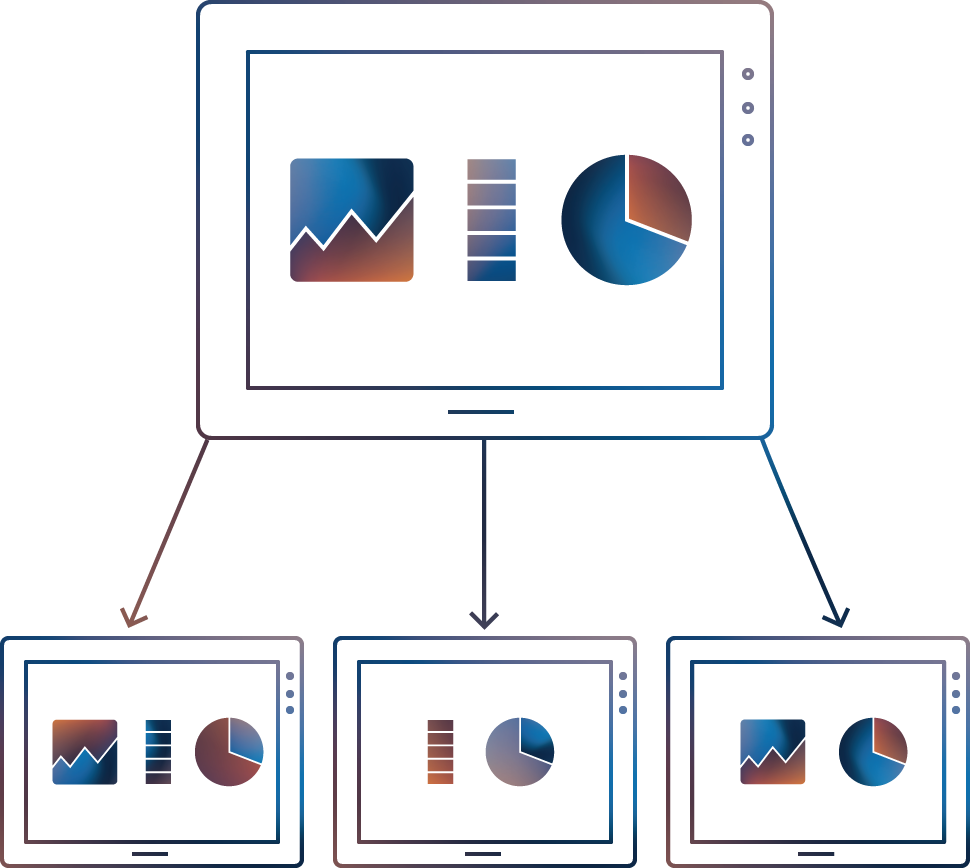 Rapidly Build and Easily Customize Large Projects
Develop large applications in hours instead of weeks. Ignition's simple project inheritance file system makes it easy to define an overarching corporate project that shares resources such as templates, scripts, and themes across multiple applications. Changes made at the top level are inherited down to all projects that share that resource and those changes can also be overridden at the local level. This gives you the power to change projects system-wide with a single action, and the flexibility to keep site-specific projects customized to what works best locally.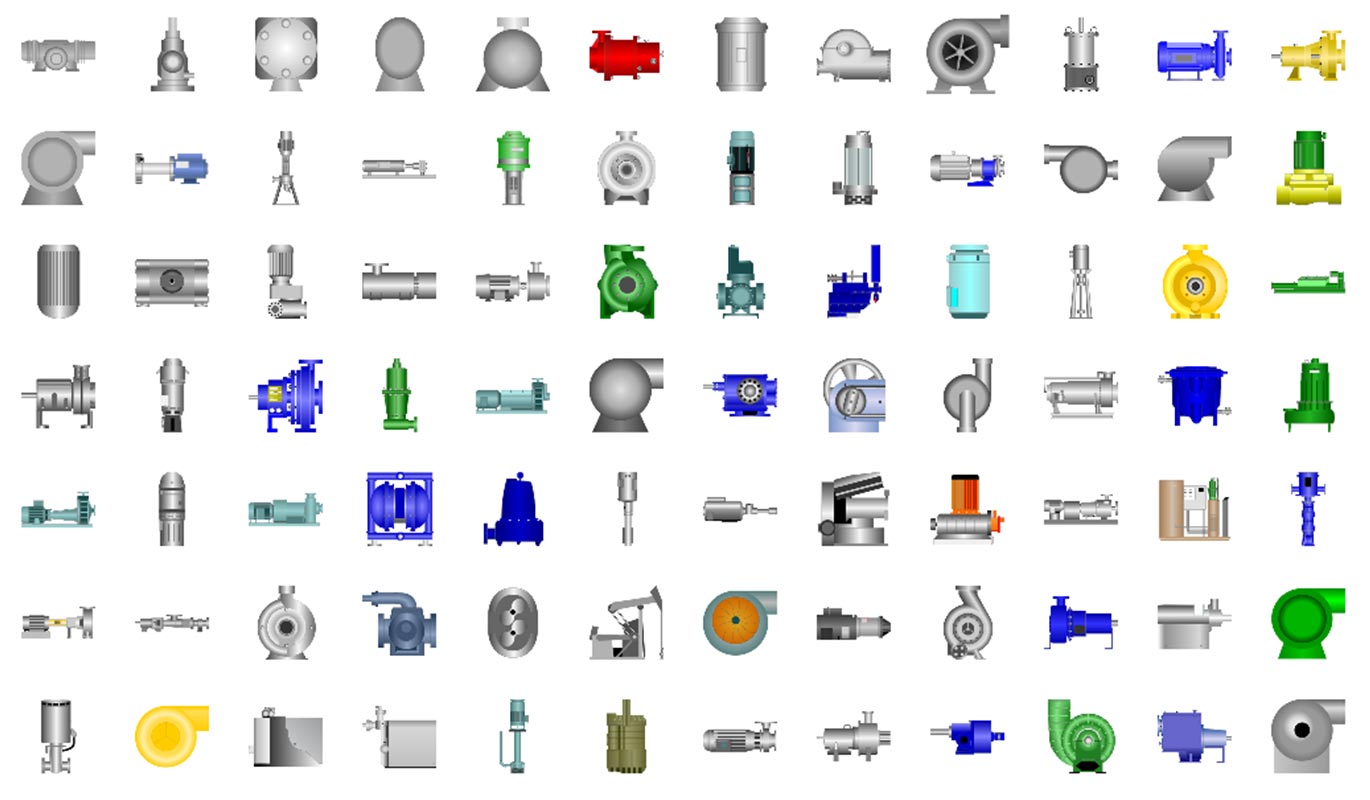 Create Custom Graphics and Animations
Use powerful 2D vector drawing tools to create any shape with a variety of line strokes, color fills, patterns, and gradients, or import your own Scalable Vector Graphics (SVG). You can also choose from thousands of pre-designed graphics available in Symbol Factory. Plus, you can create animations for your projects and even animate individual layers of your graphics.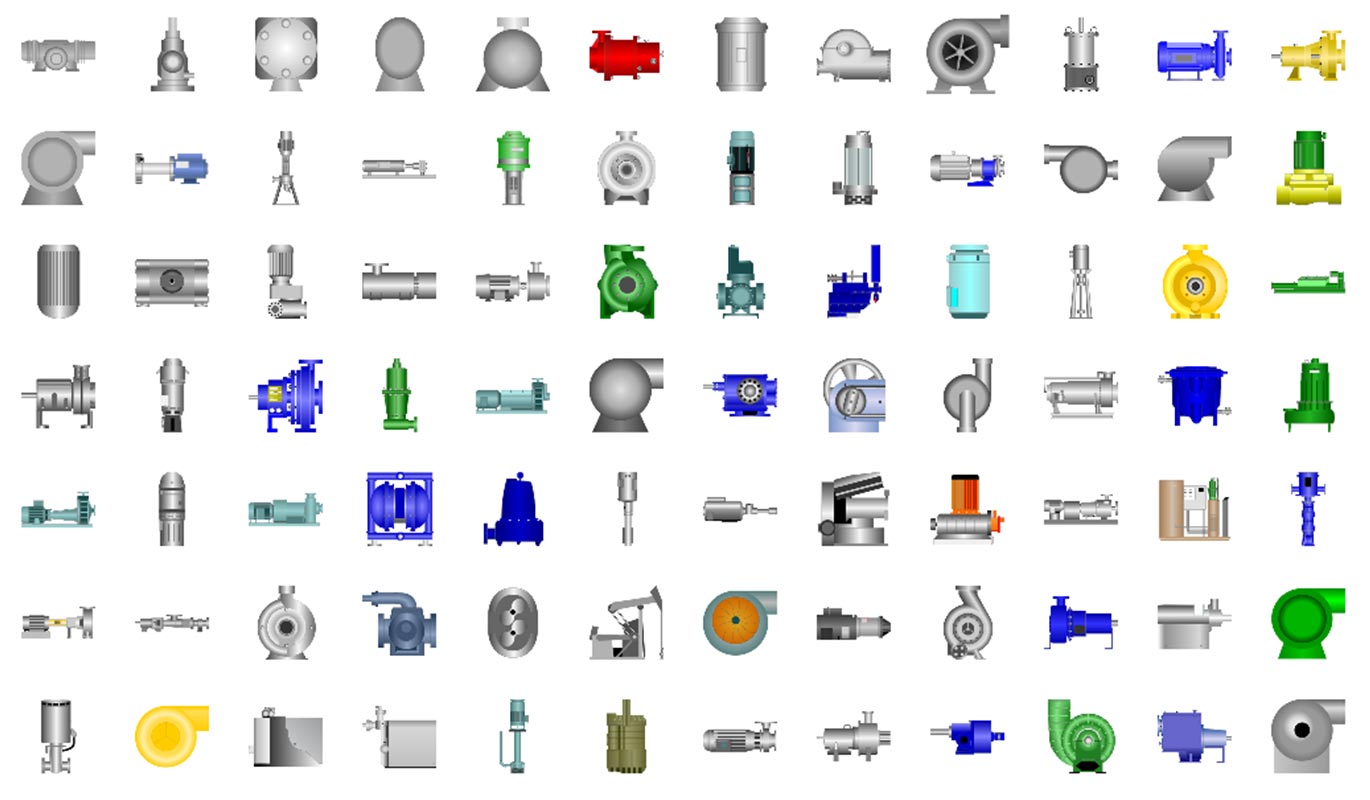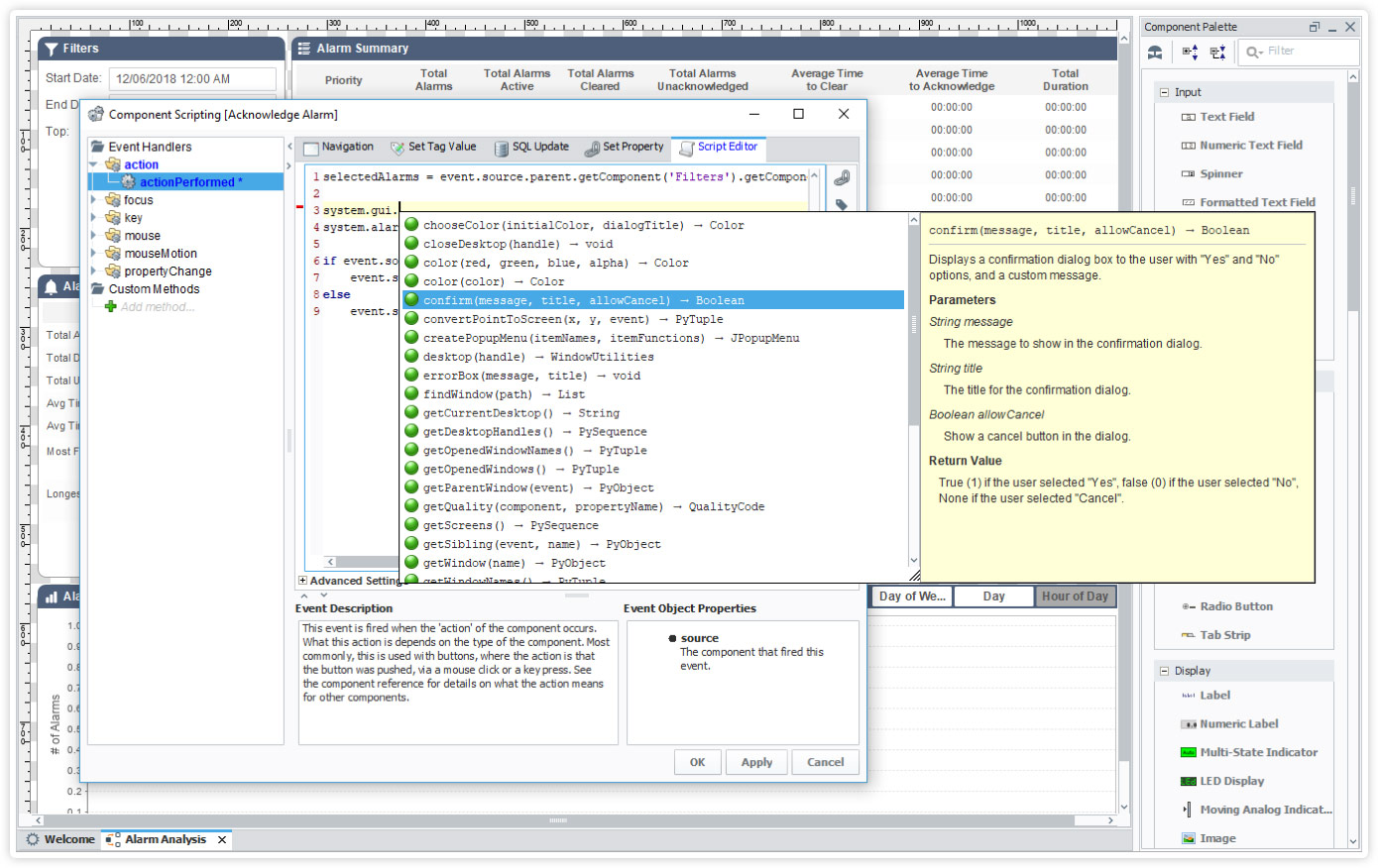 Powerful Python Scripting
Engine Built Right In
With the popular Python scripting engine fully integrated into Ignition, alongside an easy-to-use script builder, scripting in Ignition is powerful and effortless. Just point-and-click your way to your first Python script without having to type any code yourself, and create time-saving script modules, so you can write your code once and use it everywhere. Ignition gives you the full power of the entire Python scripting language to build practically any kind of application.
More Features
Do Even More with the Ignition Designer
Build Large Enterprise Projects with Ease
Ignition's tag system is fully optimized for building large-scale, modern enterprise systems, featuring the ability to handle millions of tags with ease; incredibly fast tag importing, browsing, and updating speeds; and complex, memory-efficient user-defined types (UDTs).
Create Beautiful Projects
Ignition makes it easy to create attractive projects, with a variety of display types and powerful CSS3 styles for changing the appearance and position of anything in your application. There is even a wide variety of clearly rendered fonts to choose from.
Leverage External Source Control for Flexible Resource Management
Ignition is compatible with external source-control tools, giving you a wide range of options for developing projects, tracking changes, and managing deployment. The Ignition Designer features a project management system that stores and organizes resources on a fully compatible disk.
Transform Your Data
With Ignition Perspective's Transform tool, it's easy to turn tag data into the output of your choice, such as mapping, scripting, expression, formats, and more.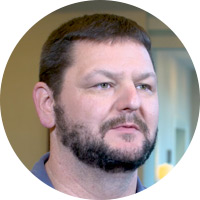 "Ignition is my engine of innovation because that's my framework for what I build upon. When my boss asks me to dream up something new, I almost always turn to Ignition."
– Jason Hamlin
Plant Instrument Technician
---
Water districts everywhere trust Ignition to stay on top of their processes and innovate new solutions.
Watch the case study