Ignition 8.1 is Here!


Download it today.

Built For Everyone
The all new Long-Term Support (LTS) release introduces powerful new features to the Ignition® Platform to help you develop and use projects more effectively.
Scroll to learn more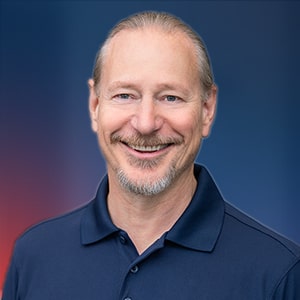 "Ignition 8.1 is a milestone for Inductive Automation and for Ignition. It represents our full vision of what The New SCADA could be, and is the platform that all of our customers will want to leverage for their next-generation solutions."
– Steve Hechtman
Executive Chairman & Founder, Inductive Automation
For the Plant Floor
Ignition 8.1 adds amazing new features to Ignition Perspective to help you see and control your plant-floor processes more powerfully than ever before.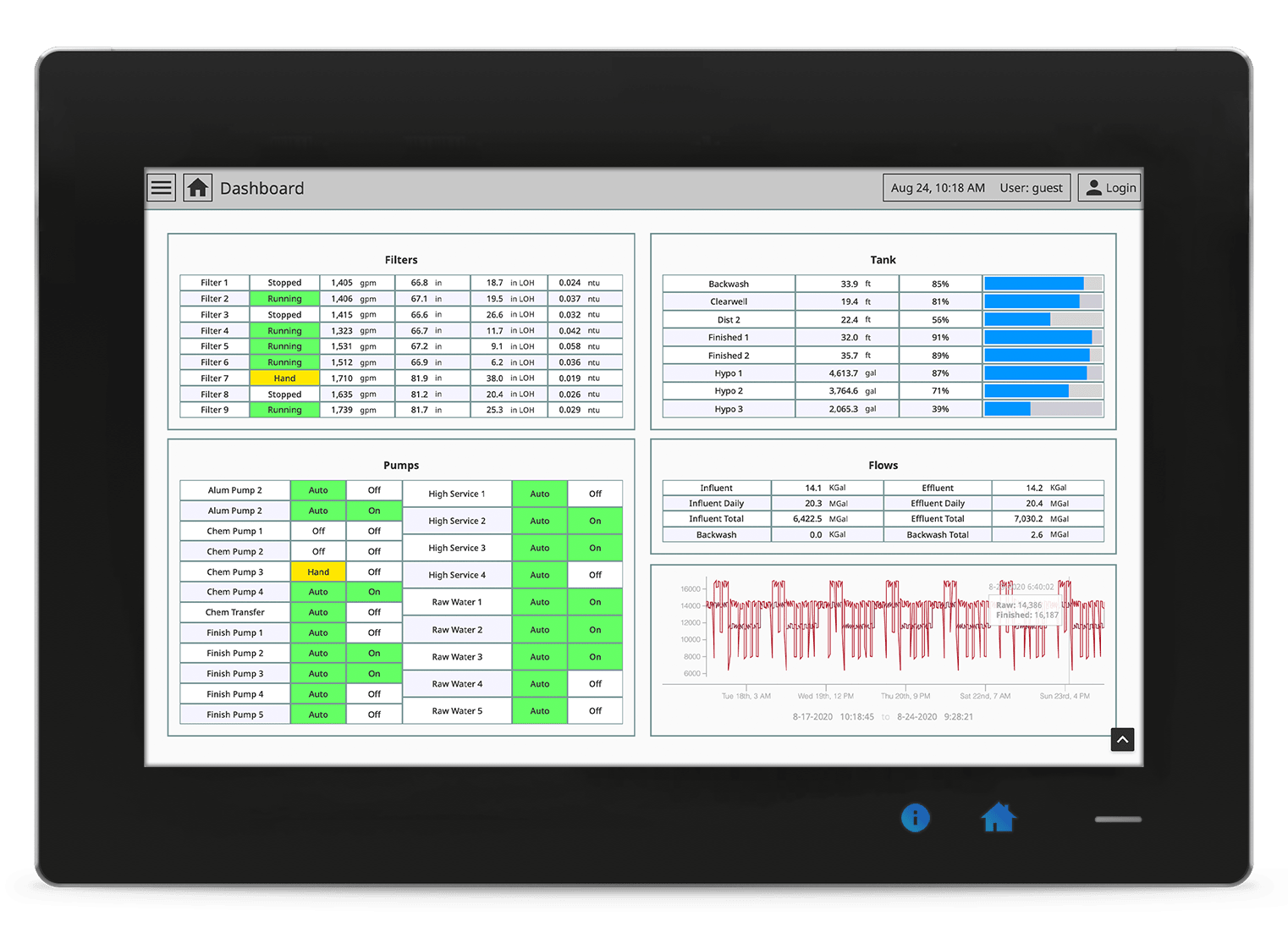 A New Perspective for the Plant Floor
With Perspective, you can create beautiful, mobile-responsive industrial applications that run natively on any mobile device and web browser. Now, with the new Perspective Workstation, you can instantly web-deploy native applications to any HMI, desktop, workstation, and multi-monitor configuration without the need for a third-party web browser.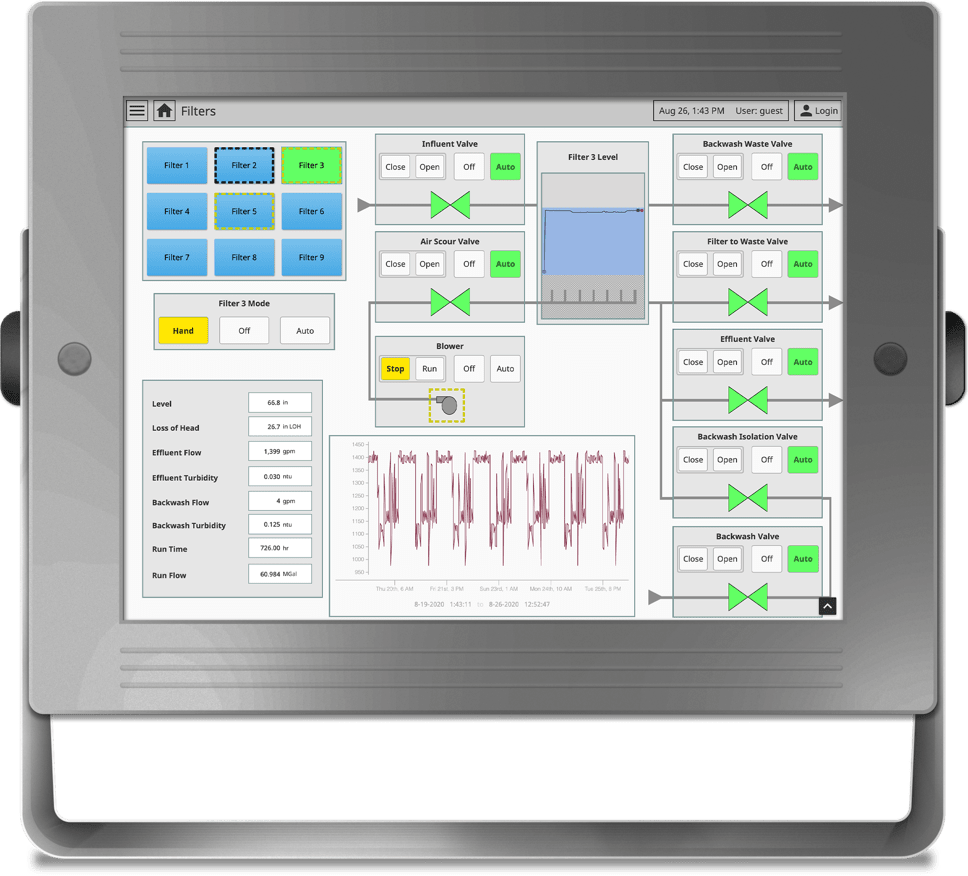 Run in Full-Screen Kiosk Mode
Eliminate any distractions from the underlying OS with Perspective Workstation's Kiosk mode.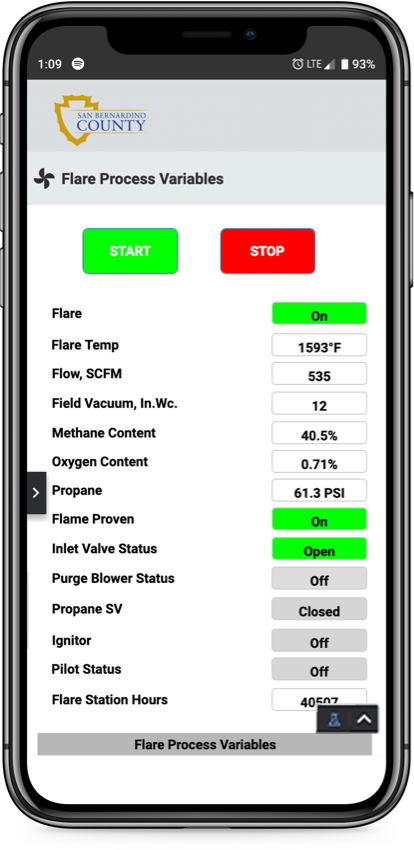 Control the Plant Floor from Your Phone
Put the full control of your plant floor in the palm of your hand with the Perspective App for iOS & Android.
Design for Multiple Screen Sizes at the Same Time
Save development time by designing a single Perspective application that displays beautifully on screens of any size.
Powerful New Dynamic and Data‑Driven Symbols
In 8.1, we're adding powerful new dynamic symbols to the Perspective Module called Perspective Symbols. These symbols all have dynamic data models, so binding them to process values is a simple matter of drag-and-drop. They also have built-in animations so they will automatically change based on your data. With Perspective Symbols, creating beautiful HMIs is quicker and easier than ever.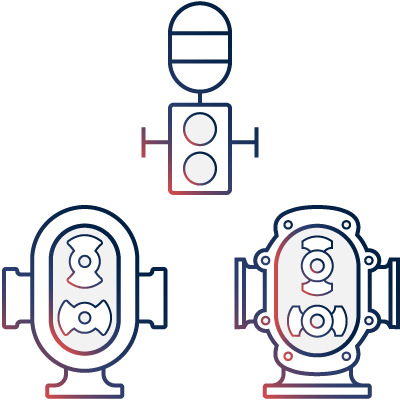 Three Distinct Styles
Each Perspective Symbol comes with three different styles: Traditional P&ID, the realistic Mimic, and the optimized Simple style.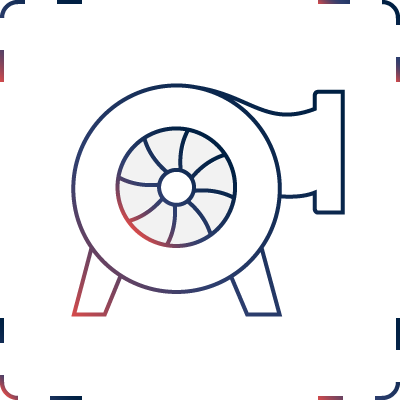 Customize Your Symbols
Visual options such as supporting text, animation, and device orientation can be defined to fit your project.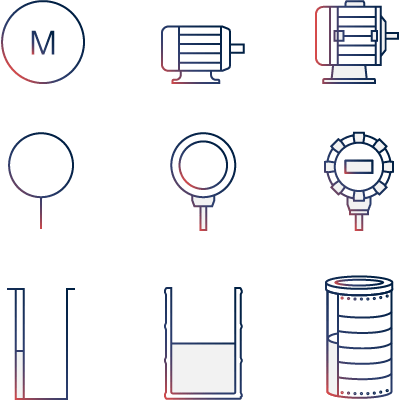 Get All the Basics & More
The initial release comes with the 2-way valve, motor, pump, vessel, and sensor, and many more symbols are coming soon.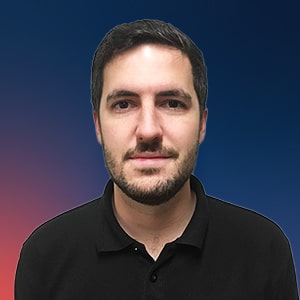 "We were able to build a fresh, responsive display that would look amazing on any device, and that could scale massively."
– Sam Burns
Control Systems Engineer, ESM Australia
Watch the case study

For Developers
With new super-tools like the Power Chart, refinements to the Ignition Designer, and support of Docker Hub deployments, Ignition 8.1 is making development faster and easier than ever before.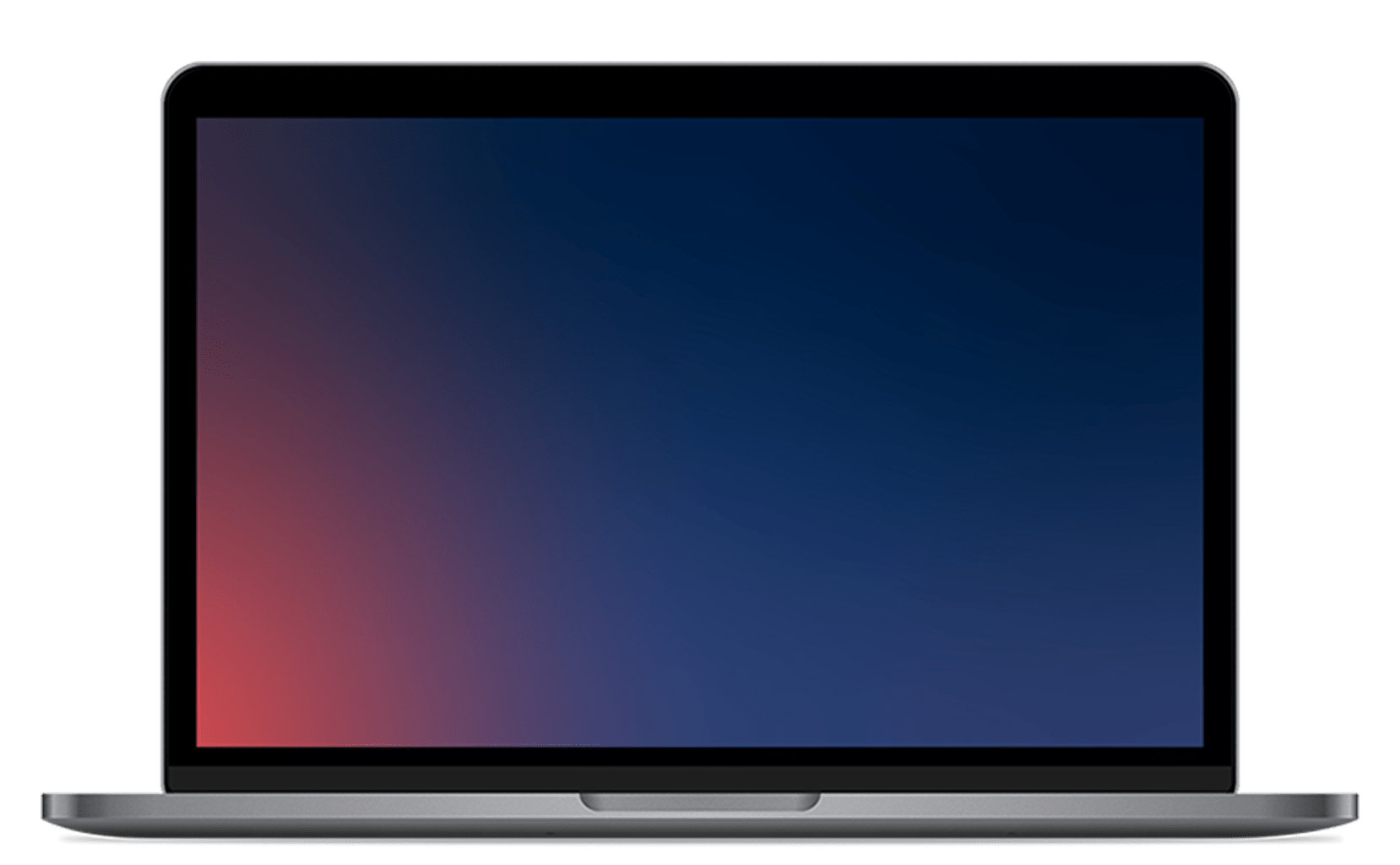 Add Powerful Ad Hoc Charts to Your Projects Instantly
The Power Chart component for Perspective allows you to quickly and easily create runtime-configurable time series charts from Tag Historian data. Now you can easily generate "ad hoc" charts within a Perspective session. Power Chart is also mobile-optimized so it adapts itself automatically for small screens.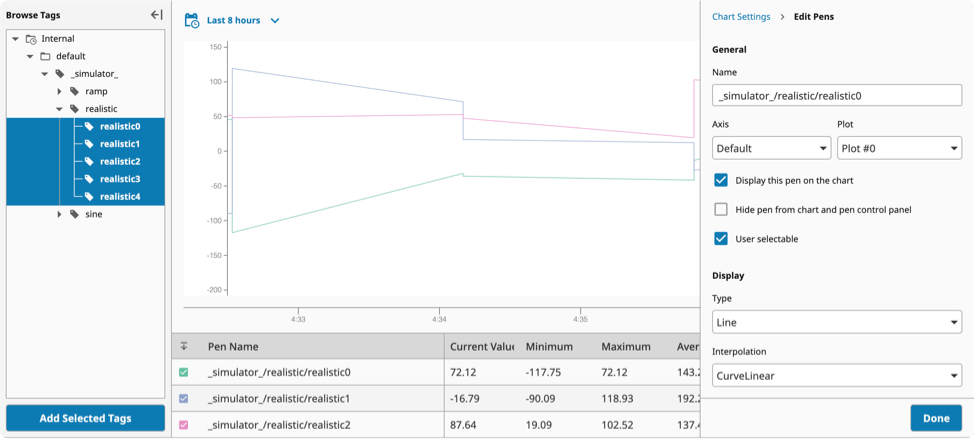 Tag Browser Built Right In
You can easily access and analyze historical tag data right from the session window, no additional development necessary.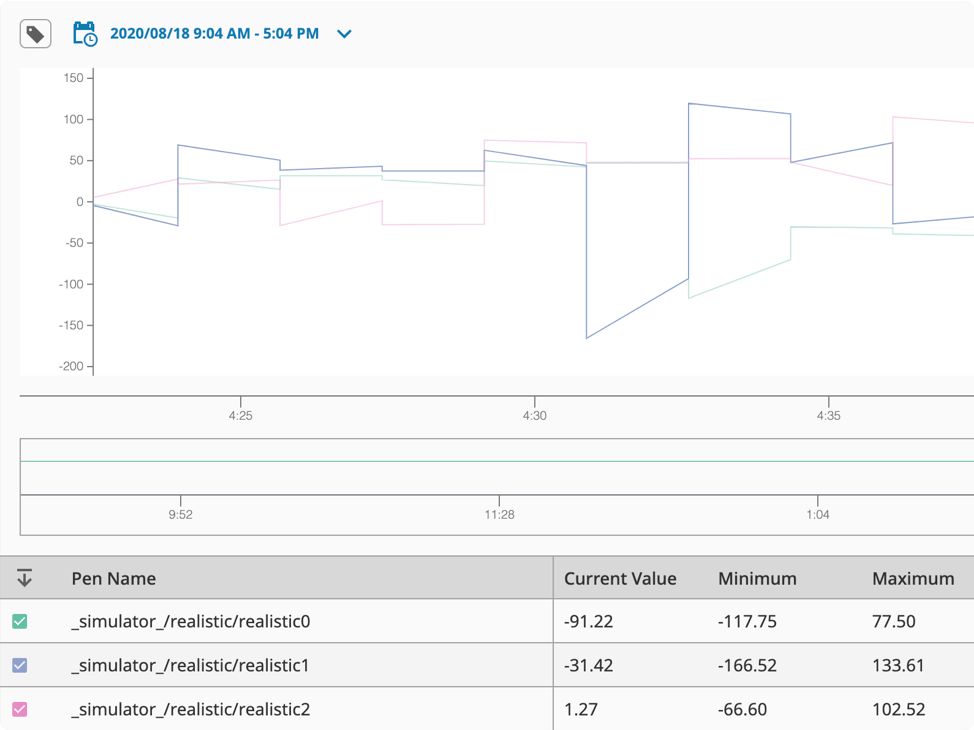 Data-Driven Table
Easily view dynamic chart data in a table format for quick analysis, all within the session.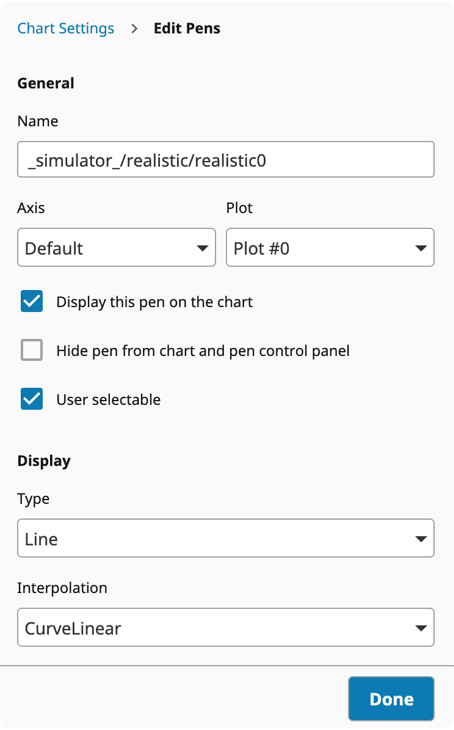 In-Session Chart Customization
You can easily and quickly customize charts by adjusting axes, chart pen parameters, and the chart's timeframe.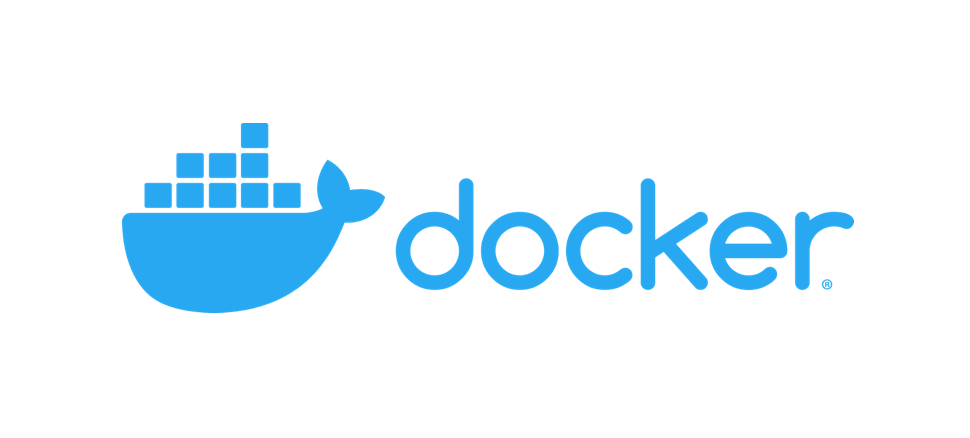 Develop Larger Systems Faster with Docker
Users who currently use Docker Hub will enjoy the ability to quickly develop on the Ignition platform. Quickly spin up multiple instances of Ignition and develop right away without the need for installation. You can also have multiple instances interact with each other to develop a multi-gateway architecture without the need to run multiple servers or be at multiple locations.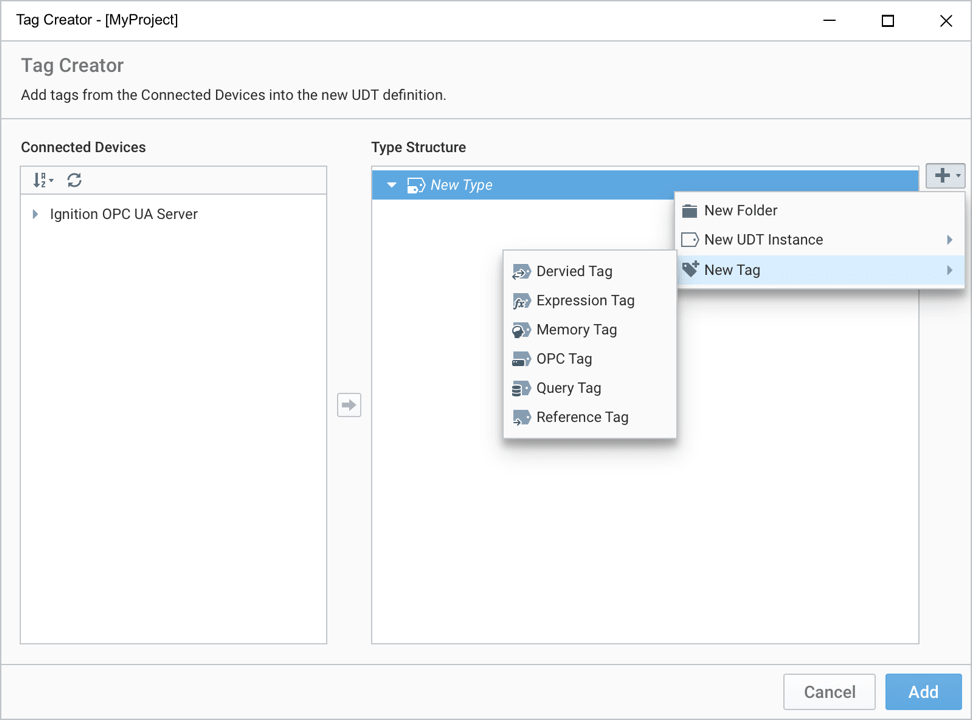 Browsing is a Breeze
In 8.1, the tag browser has been refreshed to make adding new tags to your project easier and quicker than ever. Tags are also easier to organize with new custom icons that identify tag types.
For New Users
Ignition 8.1 is packed with new features that make it easier than ever for new users to create powerful and dynamic applications from scratch.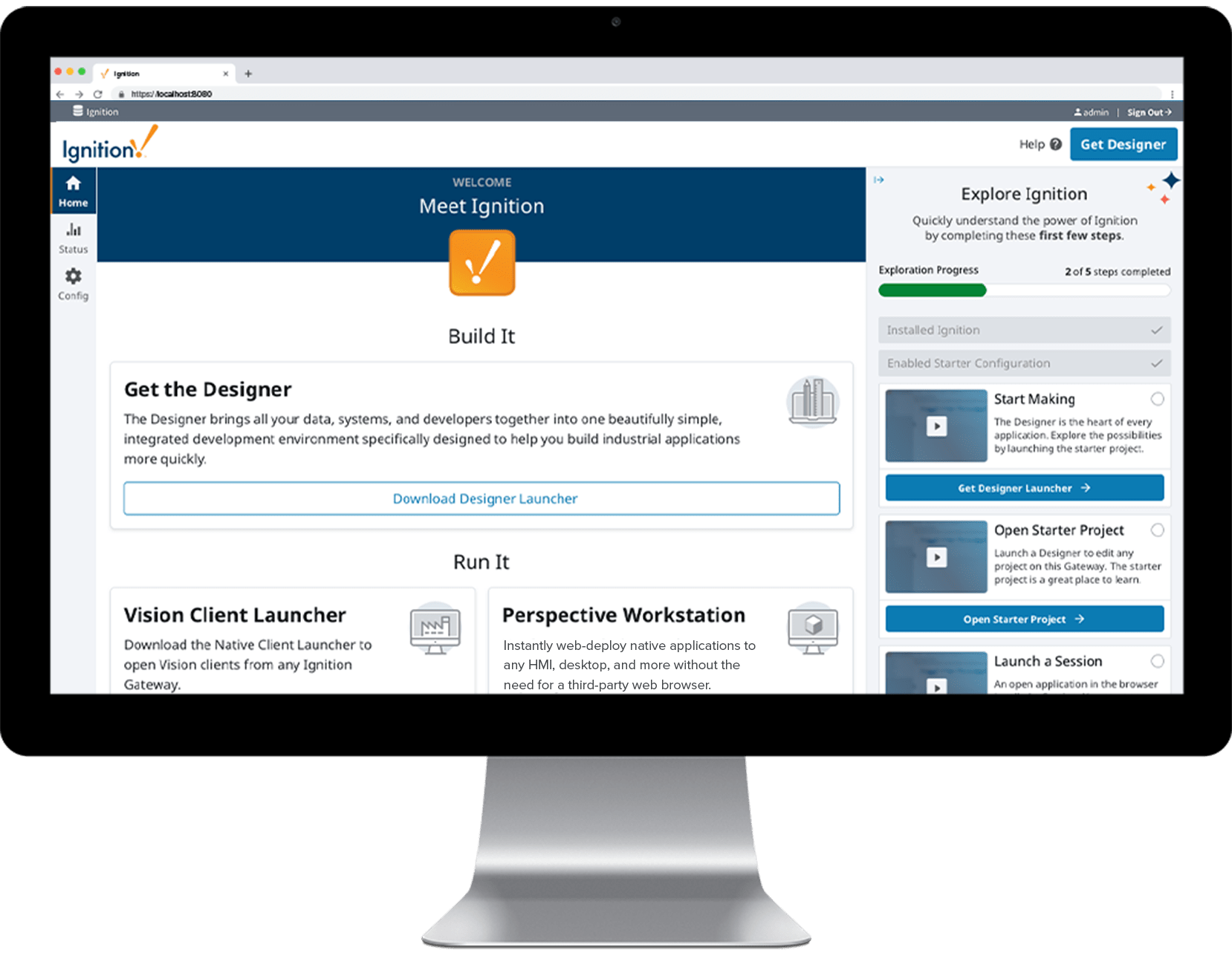 Hit the Ground Running with Quick Start
To help Ignition newcomers get up and running fast, we are introducing a feature called Ignition Quick Start. The Quick Start option provides simple tutorials and automatic configurations to set up things like security, connections to external devices, and databases faster than ever.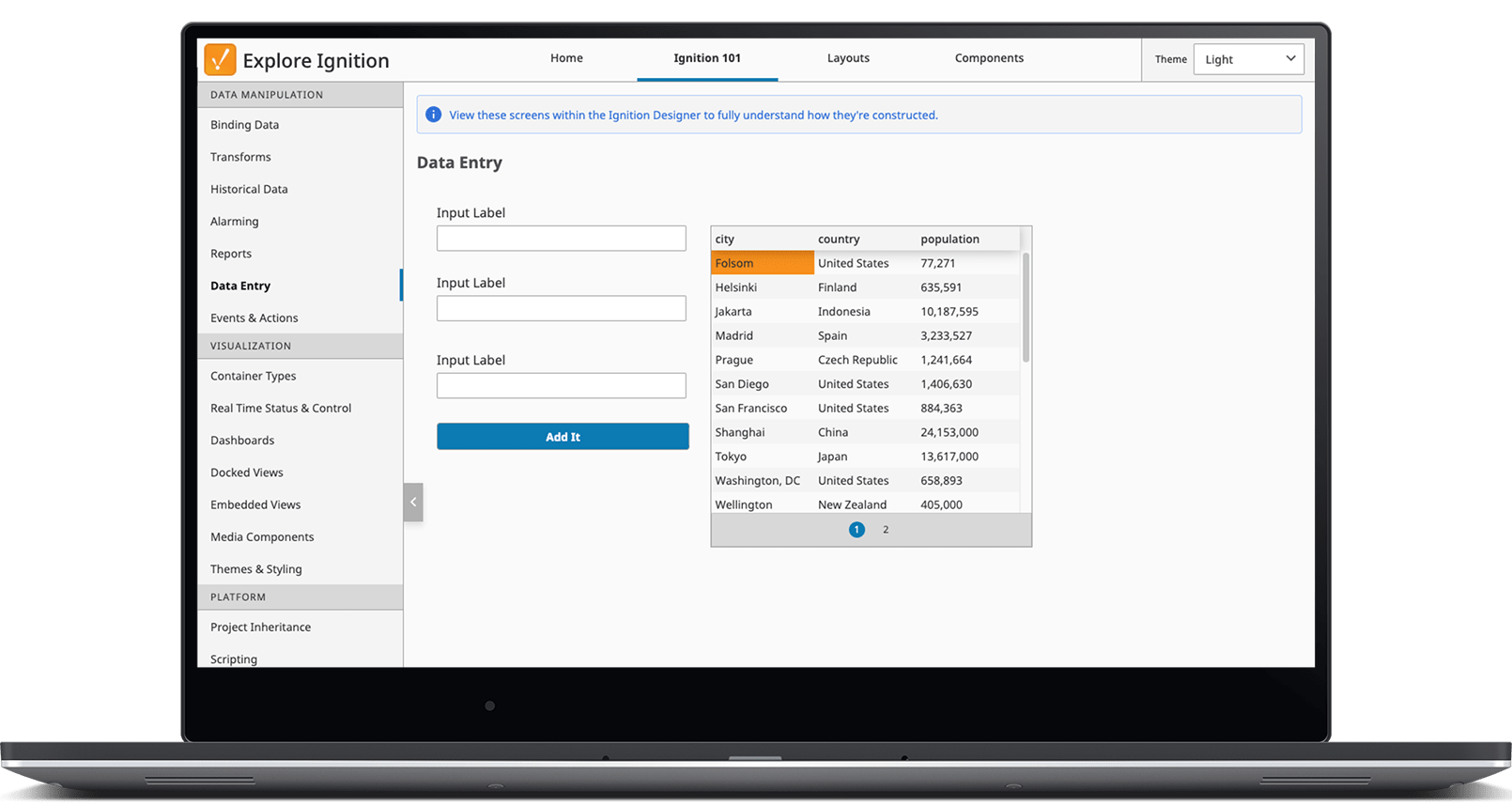 Learn by Deconstructing
Quick Start comes with a pre-configured sample project that includes core Ignition features for you to use, break apart, add to, and more to help you better understand and visualize Ignition.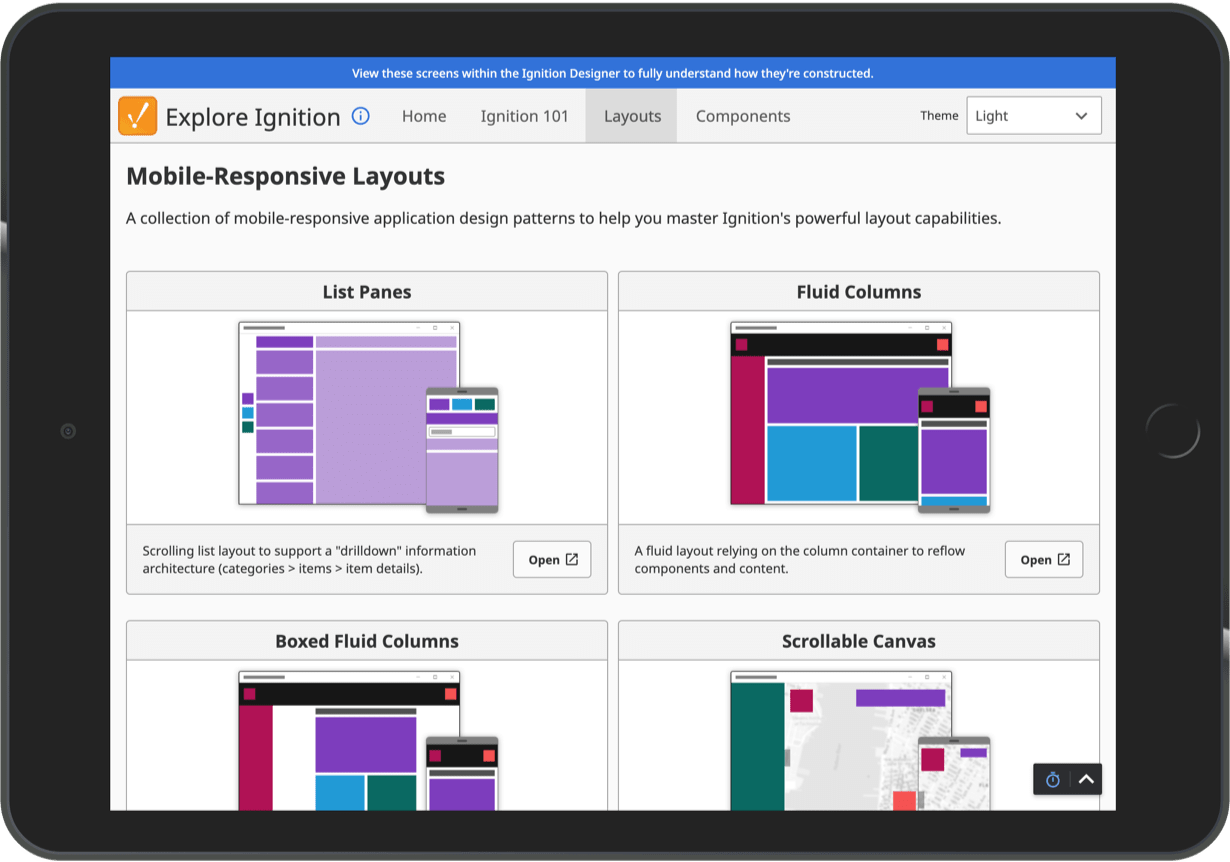 Explore Advanced Features
Learn about concepts like screen layout, components, and Python scripting.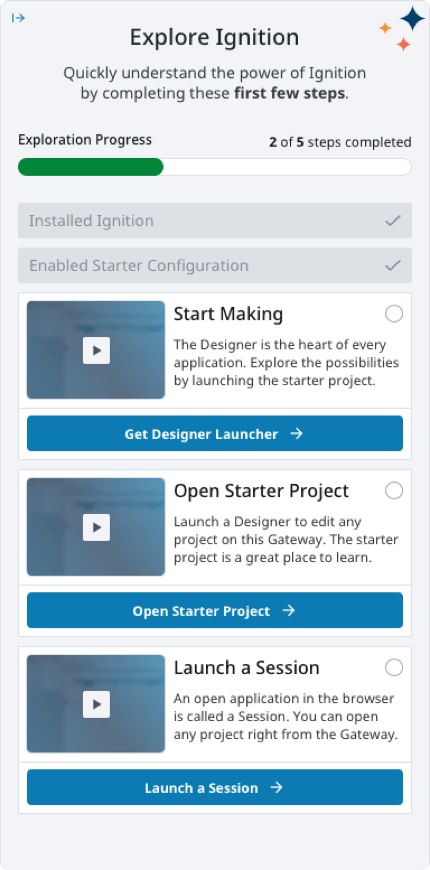 Follow Tutorials in the Gateway
Follow along with new tutorials that help guide you through gateway configuration and project set-up.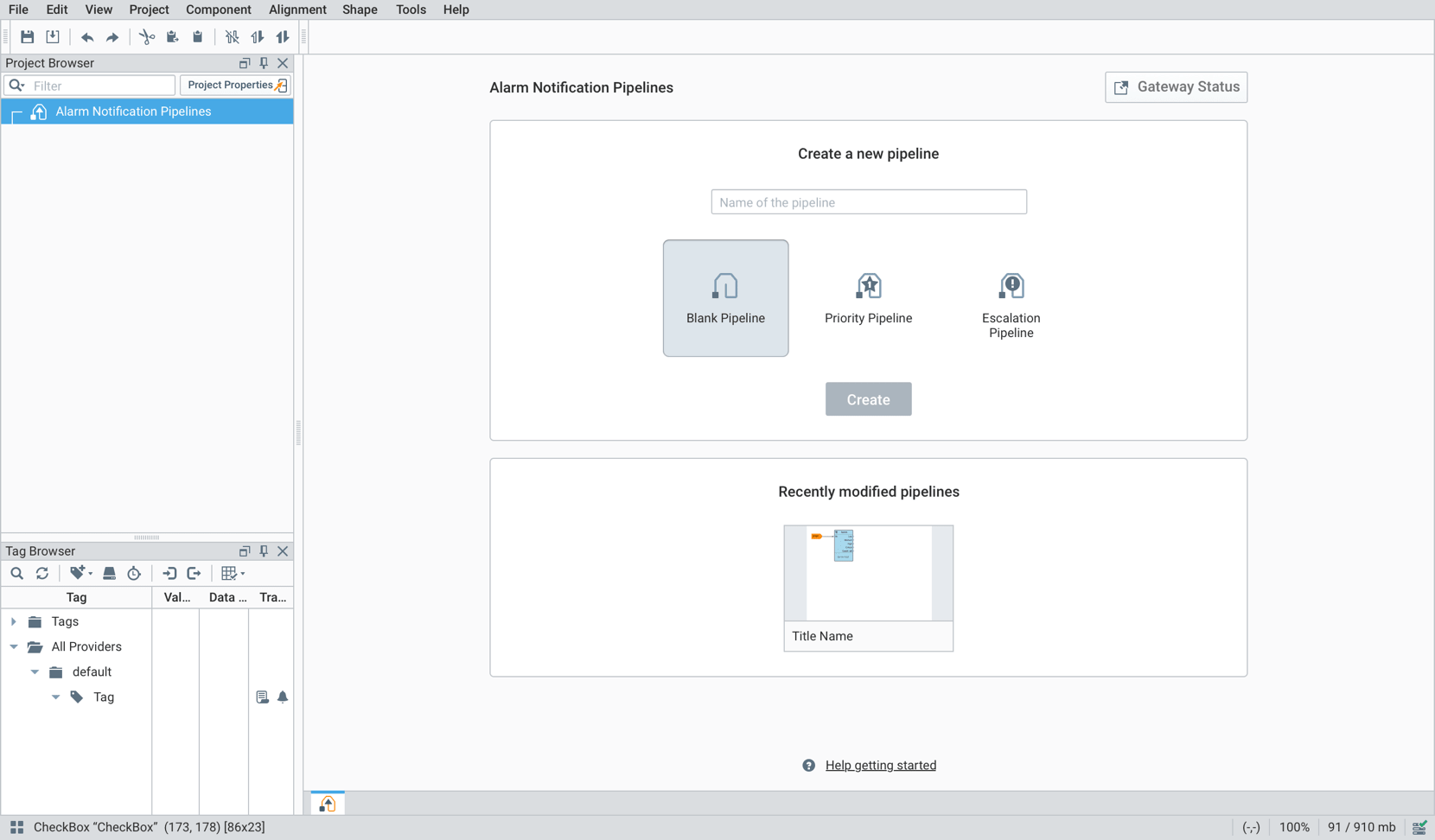 Fast-Track Your Ignition Project Work
Now you can develop projects even faster with the many shortcuts we've added across the Designer in Ignition 8.1. Instead of starting with a blank workspace when creating a new project resource, you'll now have access to clickable shortcuts for things like new Perspective resources, alarm pipelines, transaction groups, and more. Jump right in and start developing your project quickly!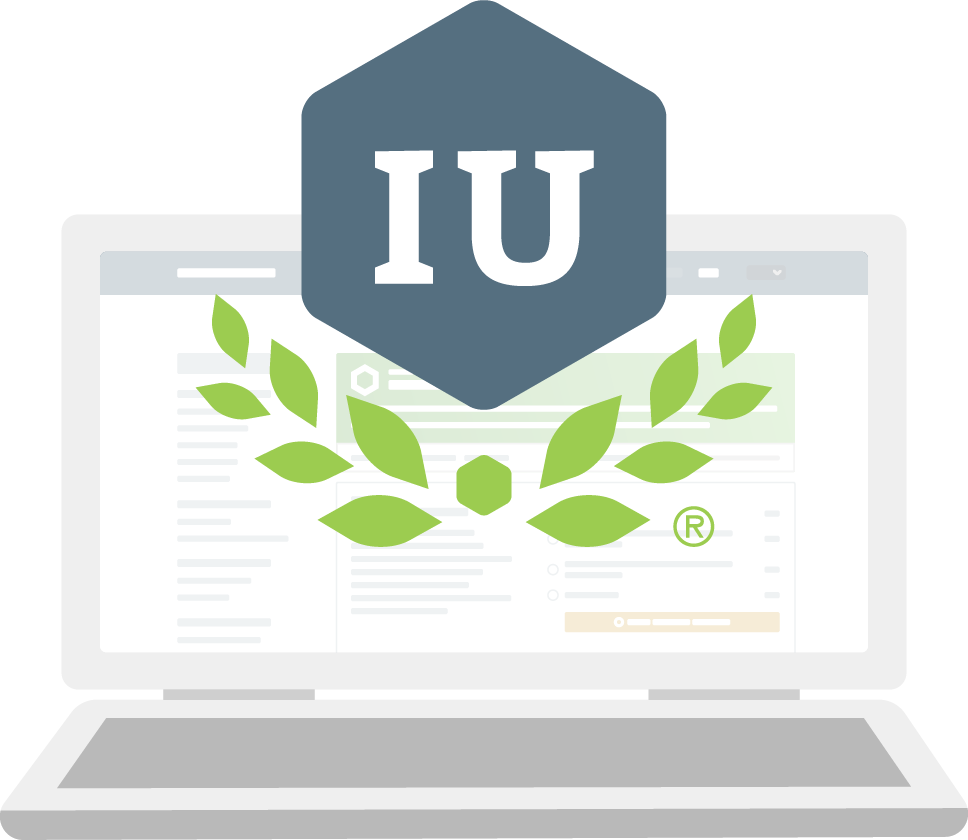 Learn Ignition for Free at Your Own Pace
More videos are being added to Inductive University for 8.1, so anyone can learn how to use the newest version of Ignition on their own time. Inductive University is the industry's leading online-learning website for automation software. With more than 600 educational videos, you can learn how to use Ignition on-demand, all totally free!
Visit the University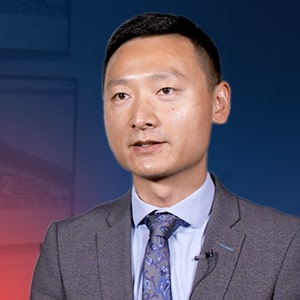 "Using Ignition, we were able to build a flexible, well-tested, highly resilient SCADA platform…meeting both the business requirements and IT requirements in terms of availability, security, and integrations…"
– Li Lu
IT Project Manager, Dublin Airport
Watch the case study

For Enterprise
Ignition 8 introduced big updates for developing large-scale systems, including easy project management, and collaborative concurrent development. Ignition 8.1 builds on that with more great features to secure and expand large systems.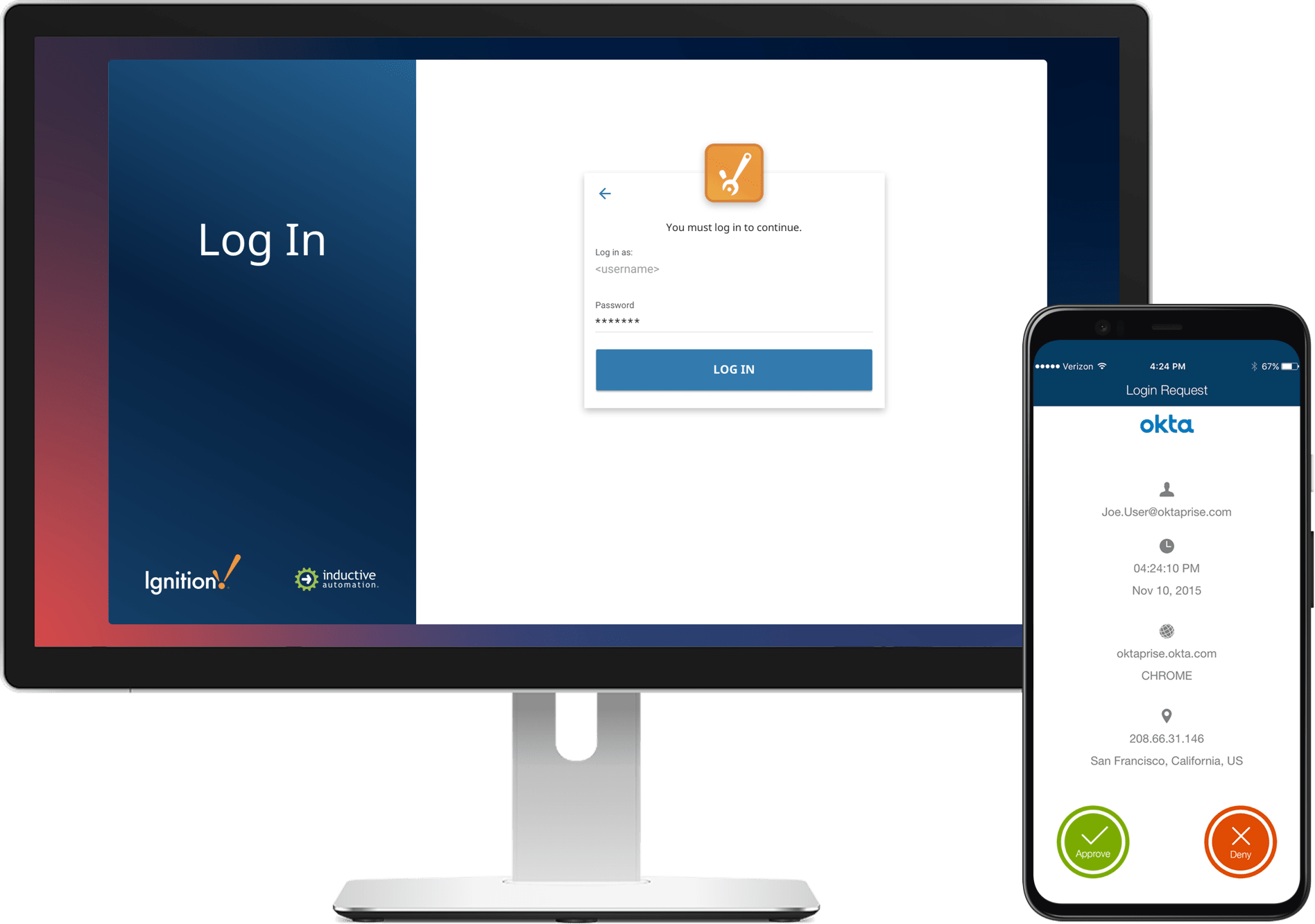 Add SSO and MFA Security to all Your Ignition Projects
Ignition 8.0 introduced support for federated identity with the Perspective Module. Now with Ignition 8.1, you can also take advantage of federated identity support for the Ignition Gateway, Designer, and the Vision Module, to add multi-factor (MFA) authentication and single sign-on (SSO) to all your Ignition projects across your enterprise.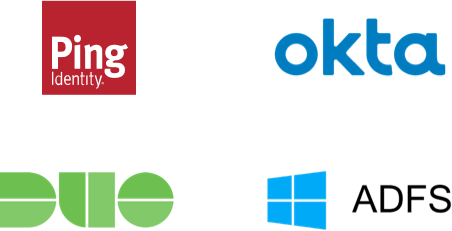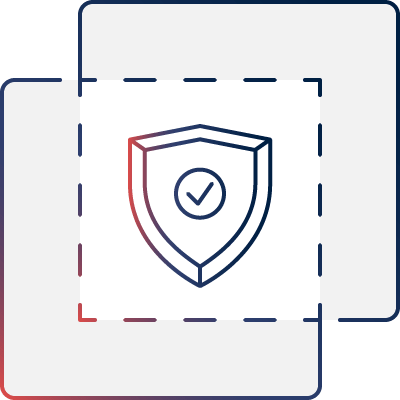 Integrate with Corporate Network Security
Ignition integrates with corporate network security using Microsoft Active Directory™.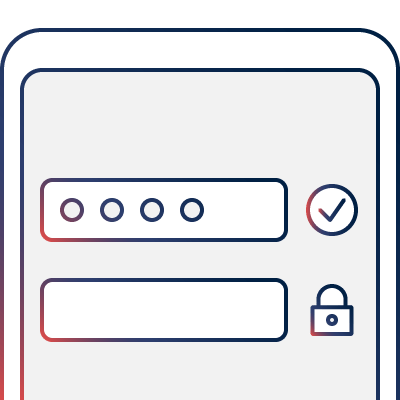 Use Trusted Identity Management
Ignition integrates with trusted federated identity technologies such as SAML and OpenID Connect.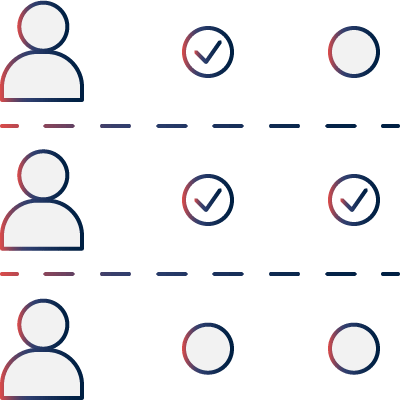 Control User Access
Easily control access to system areas for different users with the click of a button.
Built for Enterprise-Wide Systems of all Sizes
Ignition 8 is built to scale for any size of implementation within your enterprise organization. With the ability to share project-inherited resources across multiple projects, a robust tag system that can handle huge amounts of data, and the ability to simultaneously launch hundreds of concurrent clients with ease, Ignition 8 was designed with enterprise deployment in mind.
Learn more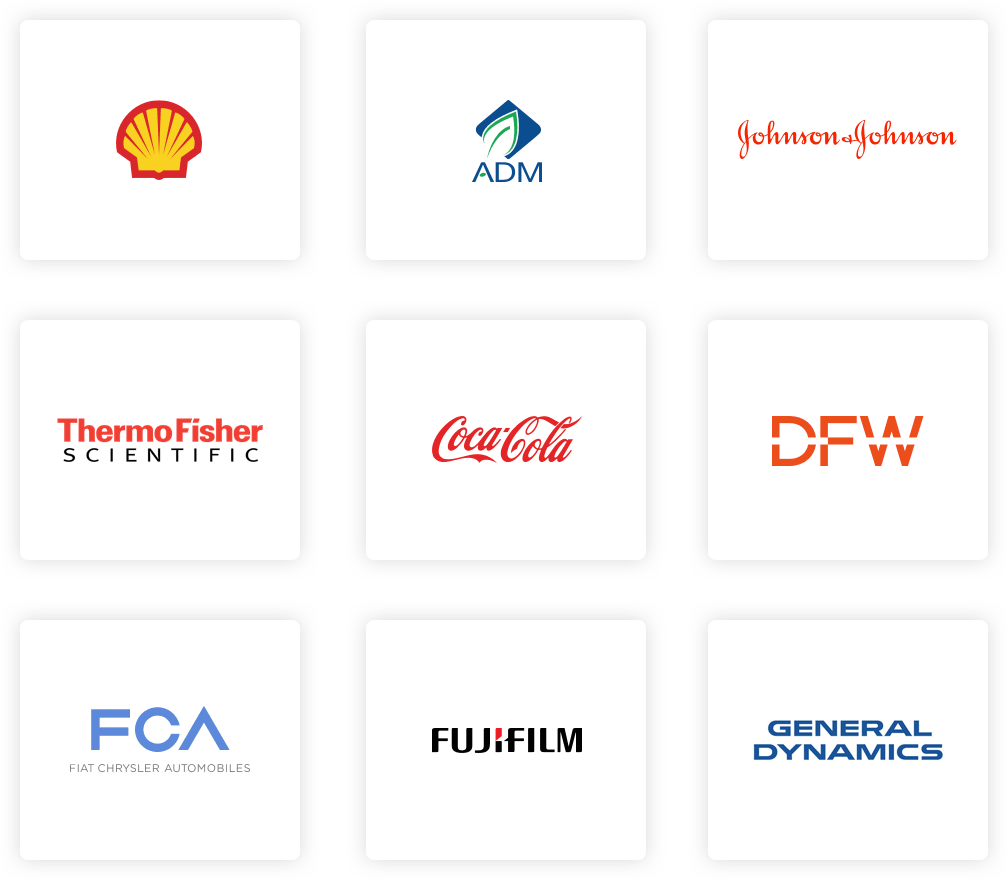 Trusted by Manufacturing Companies Everywhere
Ignition is trusted by some of the biggest industrial organizations in the world to run their mission-critical systems. With thousands of active Ignition deployments around the world, including installations with 57% of the Fortune 100 companies, Ignition is plant-floor proven and trusted by enterprises of all sizes to get the job done.
See who uses Ignition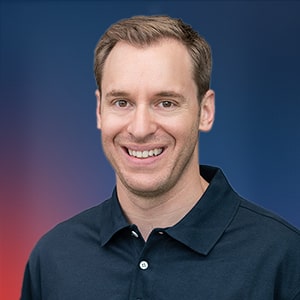 "Ignition 8.1 is all the innovation and power of the Ignition Platform, refined into a high-performing, secure, and reliable package ready for the future."
– Carl Gould
Chief Technology Officer, Inductive Automation
For Years to Come
Ignition 8.1 is our most polished and powerful release of Ignition ever, and with the guarantee of support, improvements, and updates, we're committed to making it your future-proof platform for years to come.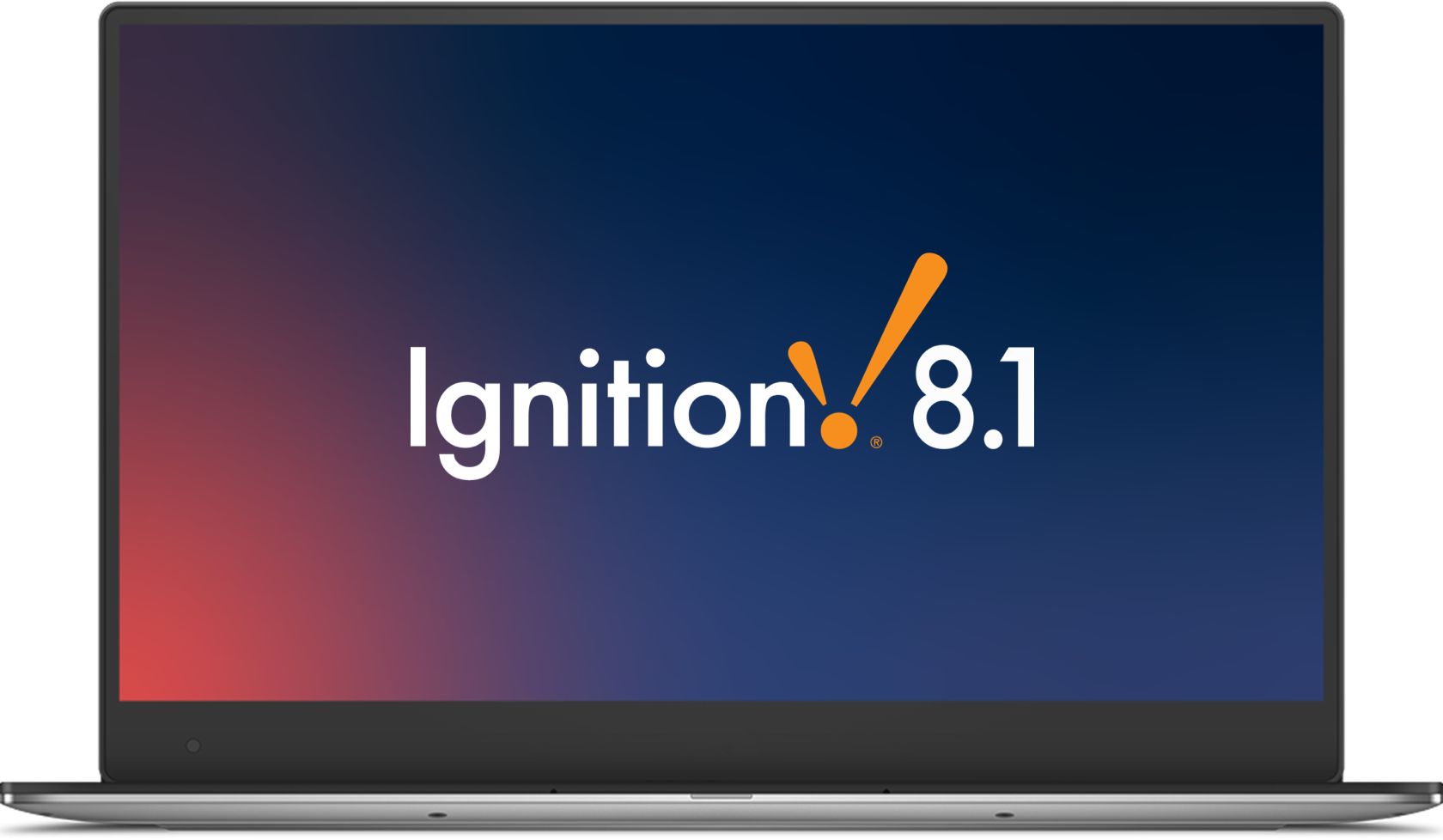 Confidence for the Long Haul
Ignition 8.1 is the first long-term supported (LTS) version of the Ignition 8 platform. As an LTS version, Ignition 8.1 will receive improvements and fixes for a full five years from the date of its release, so you can rely on 8.1 for the long haul.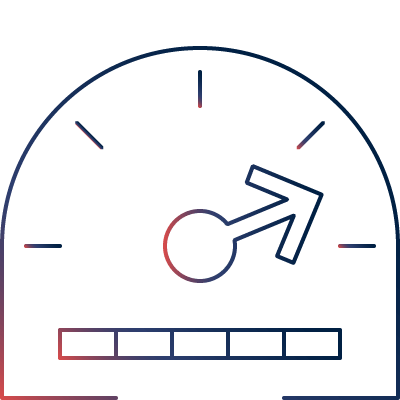 Focus on Performance
Upcoming improvements for 8.1 will focus on making its existing features even faster and more stable.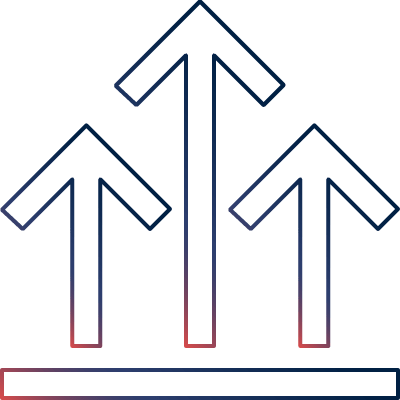 Regularly Updated
Inductive Automation will release regular updates for Ignition 8.1 for the next five years so you can always stay up‑to‑date.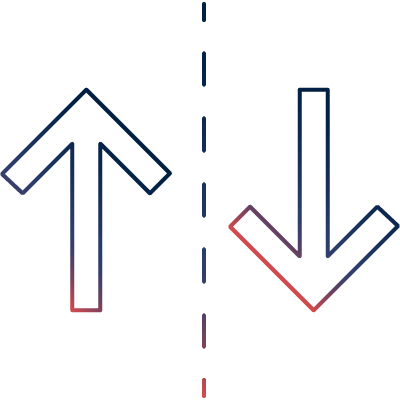 Backward Compatibility
Ignition 8.1 is backward-compatible, ensuring that your past projects will update safely from previous module versions.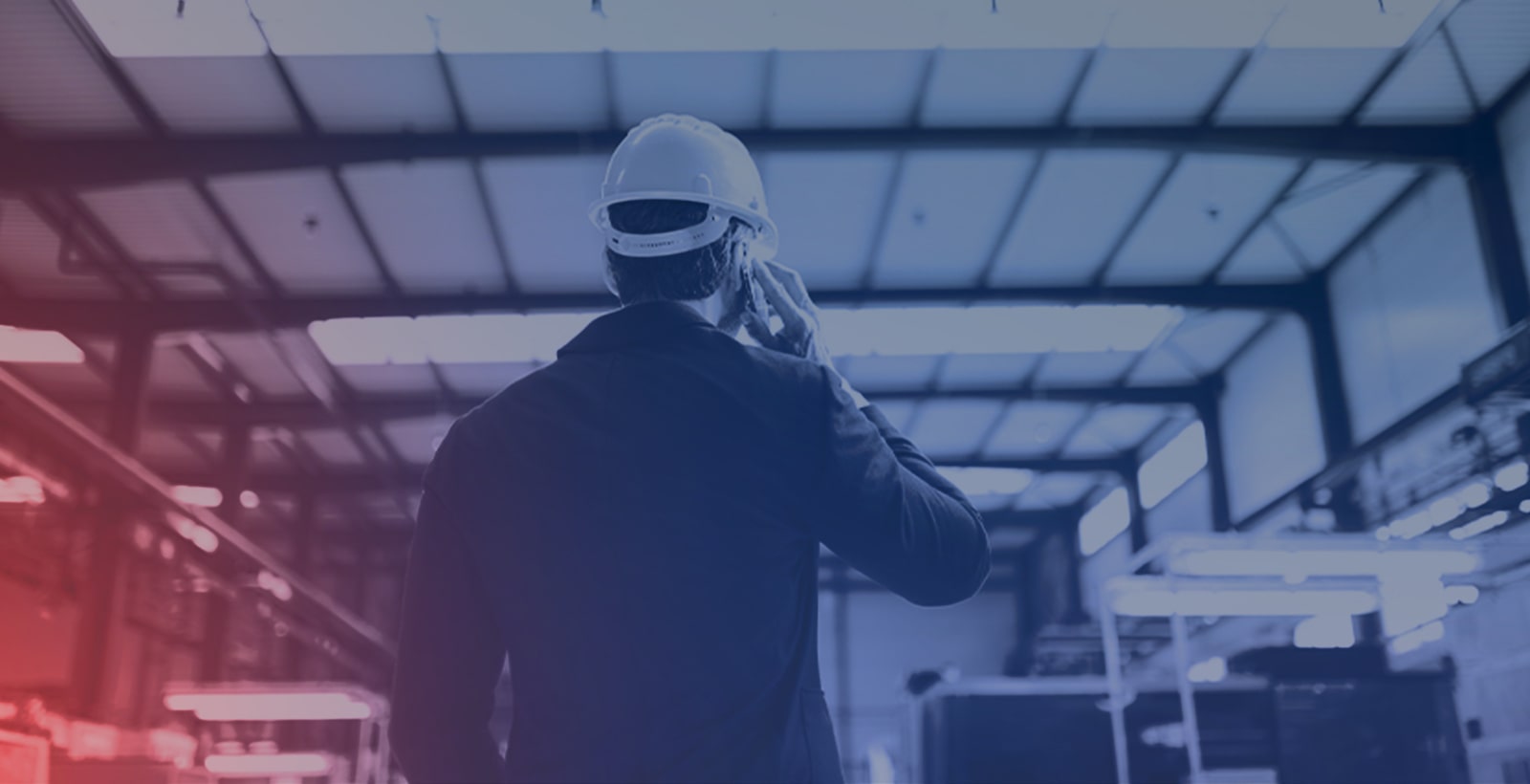 Add Peace of Mind
There is no better way to protect your investment and future-proof your system than by adding a support plan to your Ignition purchase. That's because each support plan comes with Upgrade Protection, which includes unlimited free upgrades of purchased Ignition modules for the life of your plan, as well as access to Inductive Automation's industry-leading technical support team, so you can quickly get expert answers to your questions. Choose from three different support levels in our updated program to fit your specific needs.
Learn More about Support Policies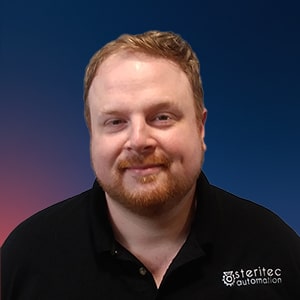 "By using Ignition, we were able to develop a project that is reusable, tweakable, and we could implement feature requests rapidly…rolling out our customer's needs quicker."
– Raymond Stanford
Senior Engineer, Steritec Automation
Watch the case study

Platform Features
Ignition 8.1 has everything you need to build powerful, reliable industrial applications for any industry.

Unlimited Licensing Model
Add unlimited clients, screens, tags, connections & devices..

Server-Centric Web-Deployment
Easily deploy at one or more sites or in the cloud.

Modular Configurability
Use integrated modules to build the exact industrial application you need.

Cross-Platform Compatibility
Ignition works with any major operating system, even iOS and Android.

Run Web-Clients on
Desktop or Mobile
Launch runtime clients in any web browser with no plugin required.

Based on Open
Technology Standards
Built on HTML5, SQL, Python, MQTT & OPC UA.

Instant Installs and Updates
Install on a server in just 3 minutes, push updates to clients everywhere, instantly.

One Universal Platform
Build SCADA, MES, IIoT, alarming, reporting applications and more.
Mission-Critical
Add fault tolerance for mission-critical systems by adding redundant servers.