Ignition® Alarming Software
Build Advanced Alarming Systems with Drag-and-Drop Ease
The Industry's Most Powerful Alarm Management Software
Ignition Alarming by Inductive Automation® is the industry's most innovative software solution for building industrial manufacturing alarming systems. Filter, escalate, and route alarms with drag-and-drop graphical pipelines. Produce comprehensive analytics and reports on alarms and user actions. Fast to install, easy to use, and infinitely scalable, Ignition is an unbeatable alarming solution at an incredible price.
Benefits of Using Ignition

Unlimited Licensing:
Use unlimited tags and clients at no extra cost

Web-Based Deployment:
Web-launch clients to any devices with a web-browser

Rapid Development:
Comes with a powerful, unlimited, zero-install IDE — for free

Built on Trusted IT Standards:
SQL, Python, MQTT, and OPC UA

Industry-Leading Support:
The industry's best tech support and training

"The opportunities for what this system can do are endless."
– Hugh Roddy
Chobani Greek Yogurt
---
Ignition's unlimited licensing model allowed Chobani to create an expansive system.
Major Features
Easily Build Any Kind of Alarming System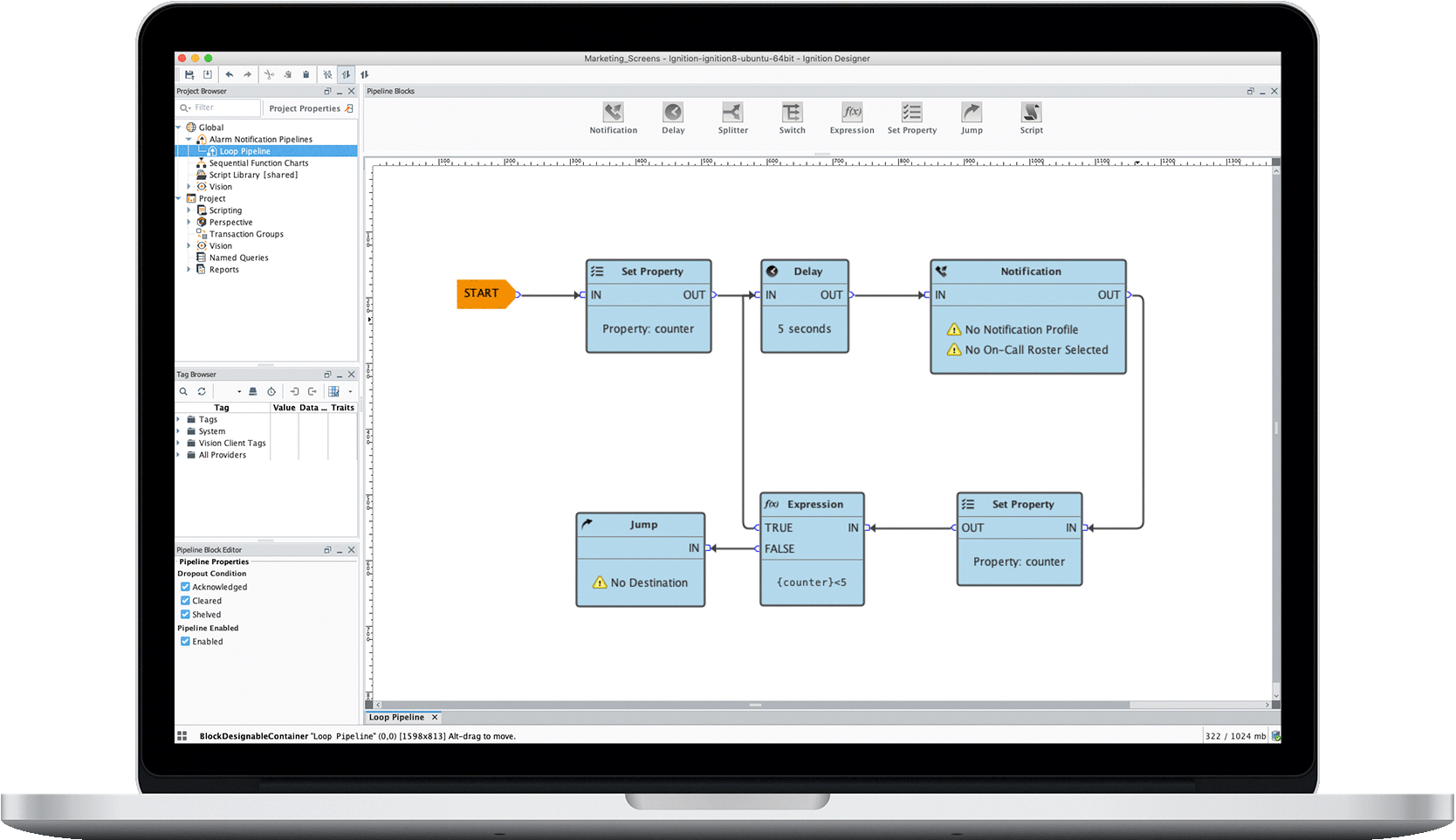 With powerful, easy-to-use tools for development and connectivity, Ignition is ideal for building virtually any kind of alarming management system. Ignition is perfect for alarm notification, SCADA alarms, remote monitoring, and event notification.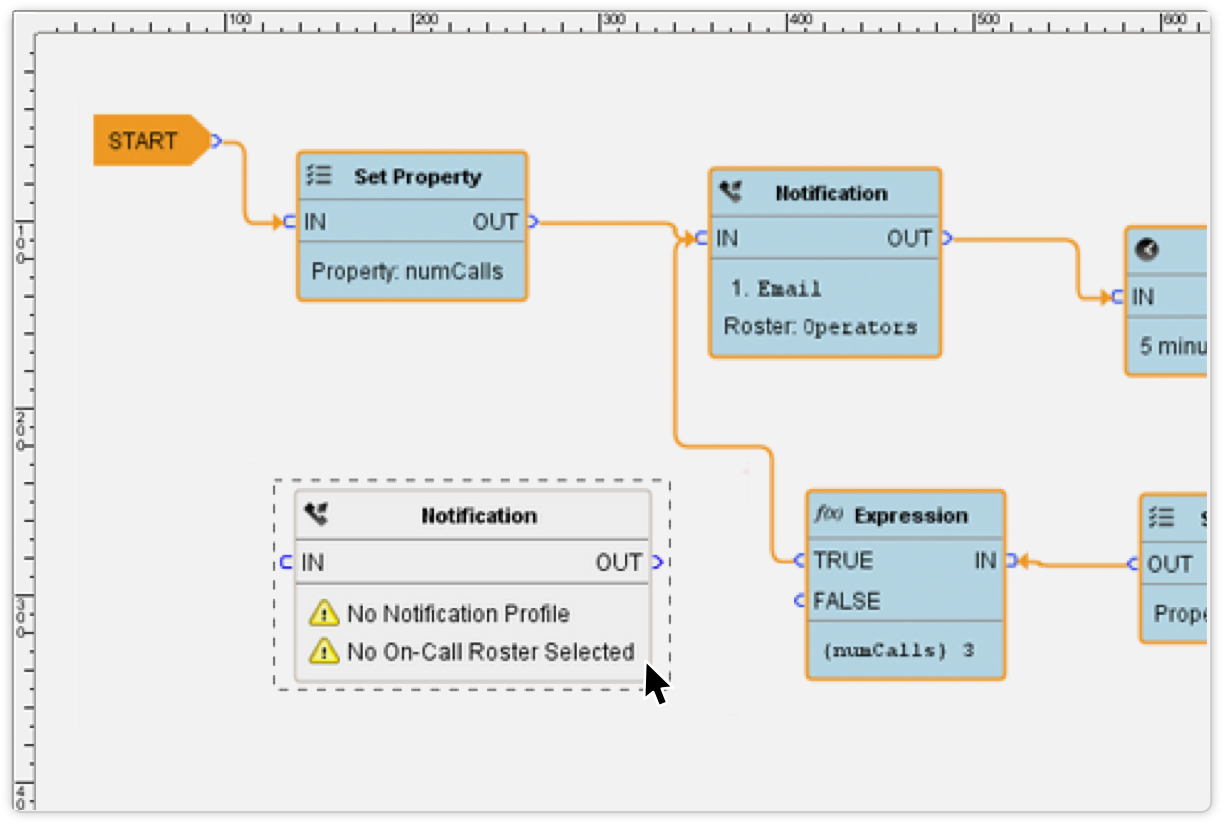 Drag-and-Drop Alarm
Notification Pipeline Builder
Quickly configure alarms, pipelines, or any other aspect of the system with drag-and-drop ease with Ignition's innovative graphical alarm notification pipeline builder. Even create and configure thousands of alarms simultaneously with multi-editing functionality.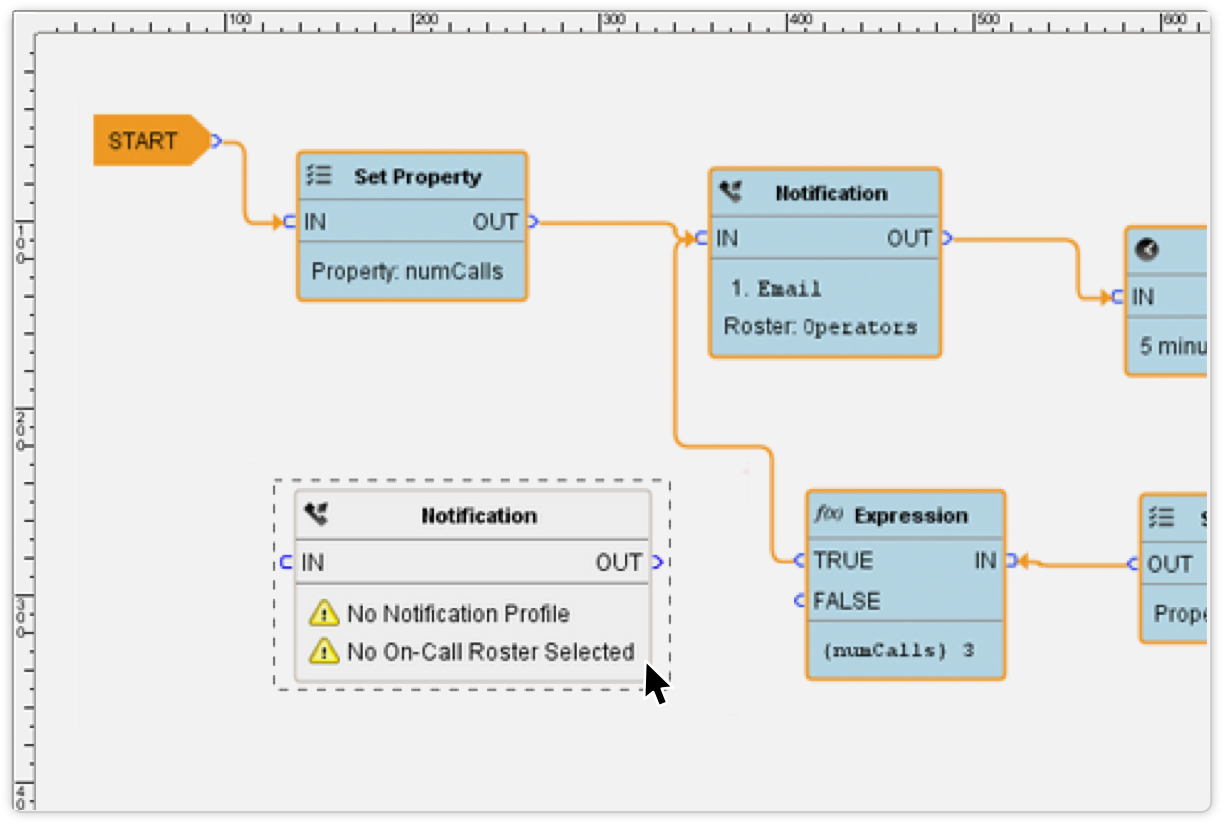 Develop Advanced Notification
Systems with Ease
With the freeform alarm notification pipeline builder, you can simply drag and drop blocks to create custom pipelines for conditional routing, splits, escalation, and multiple other alarm notification methods. Pipelines are instantiated per alarm and persistent so you never miss an alarm.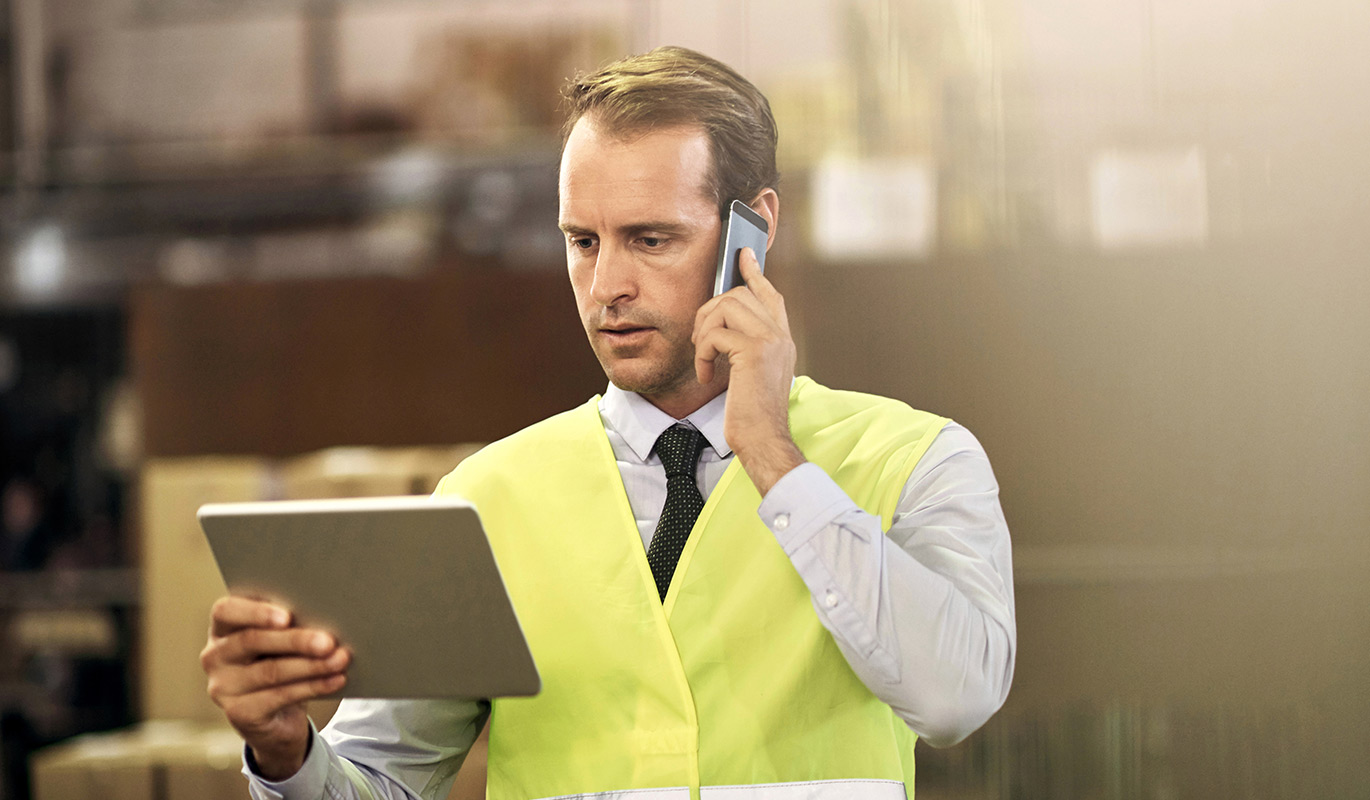 VoIP Support
Ignition supports VoIP, which is easy to install and use, Ethernet-based, and provides IP telephony capabilities for a fraction of the cost of a Dialogic card. If your organization already has a VoIP system, Ignition connects to it easily. Through VoIP, Ignition can connect to SIP Gateways, and Skype, providing budget-friendly options for voice, and text-based alarm notifications.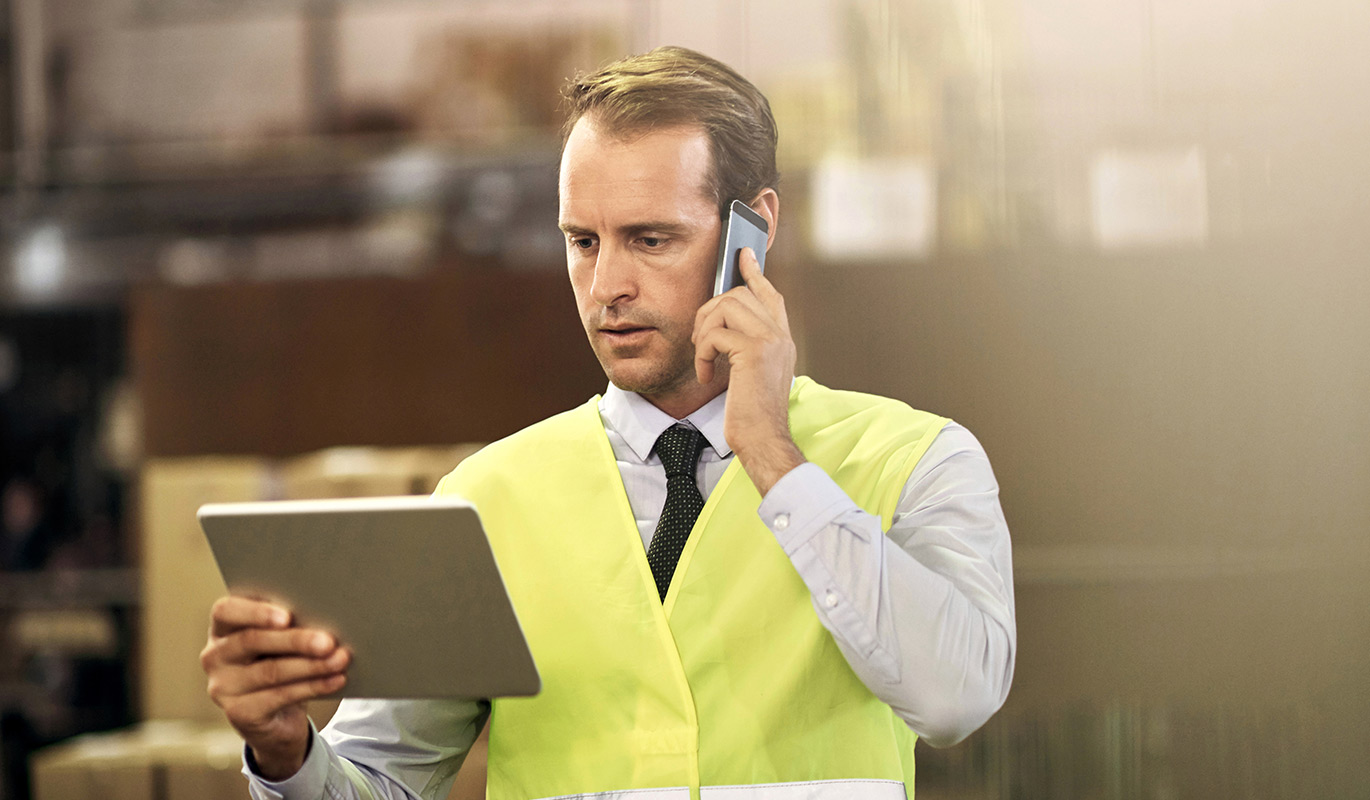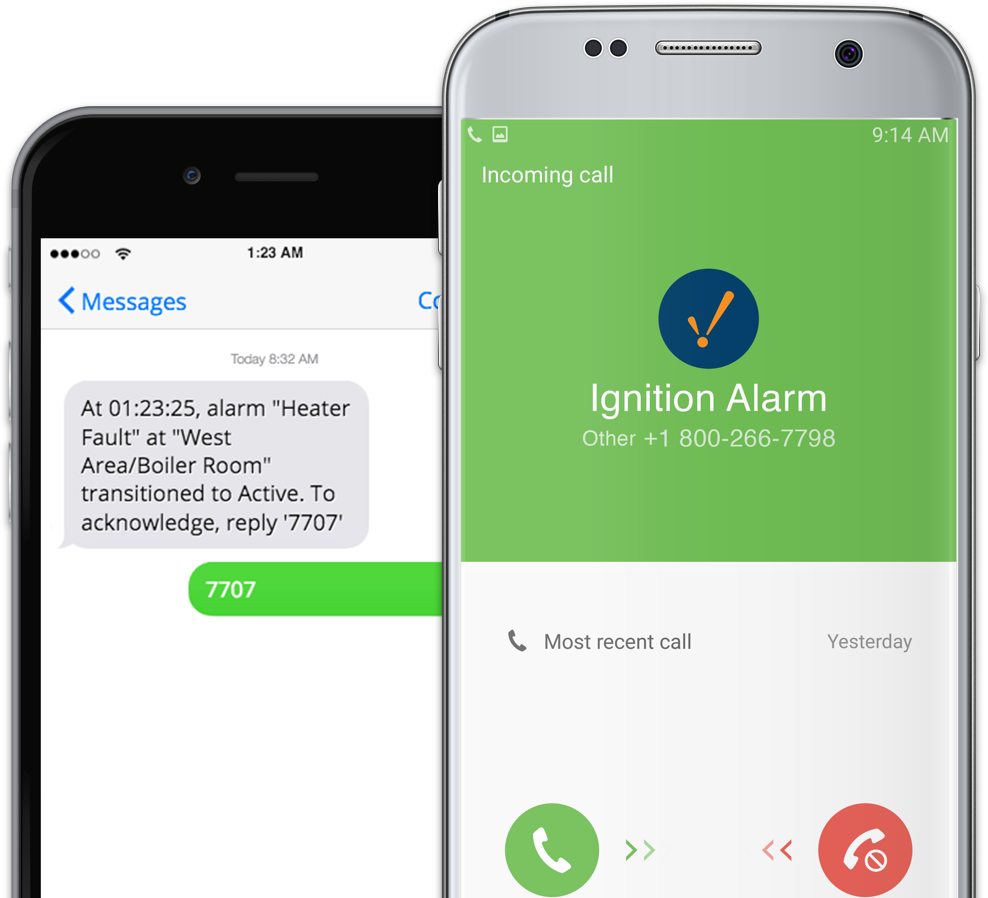 Reliable 2-Way Notification
Receive and acknowledge alarm notifications via email, voice (over VOIP), or text (Twilio). Separate notification pipelines are available for active, clear, and acknowledged alarm states and every step, action, and user reaction is logged and timestamped for accountability purposes.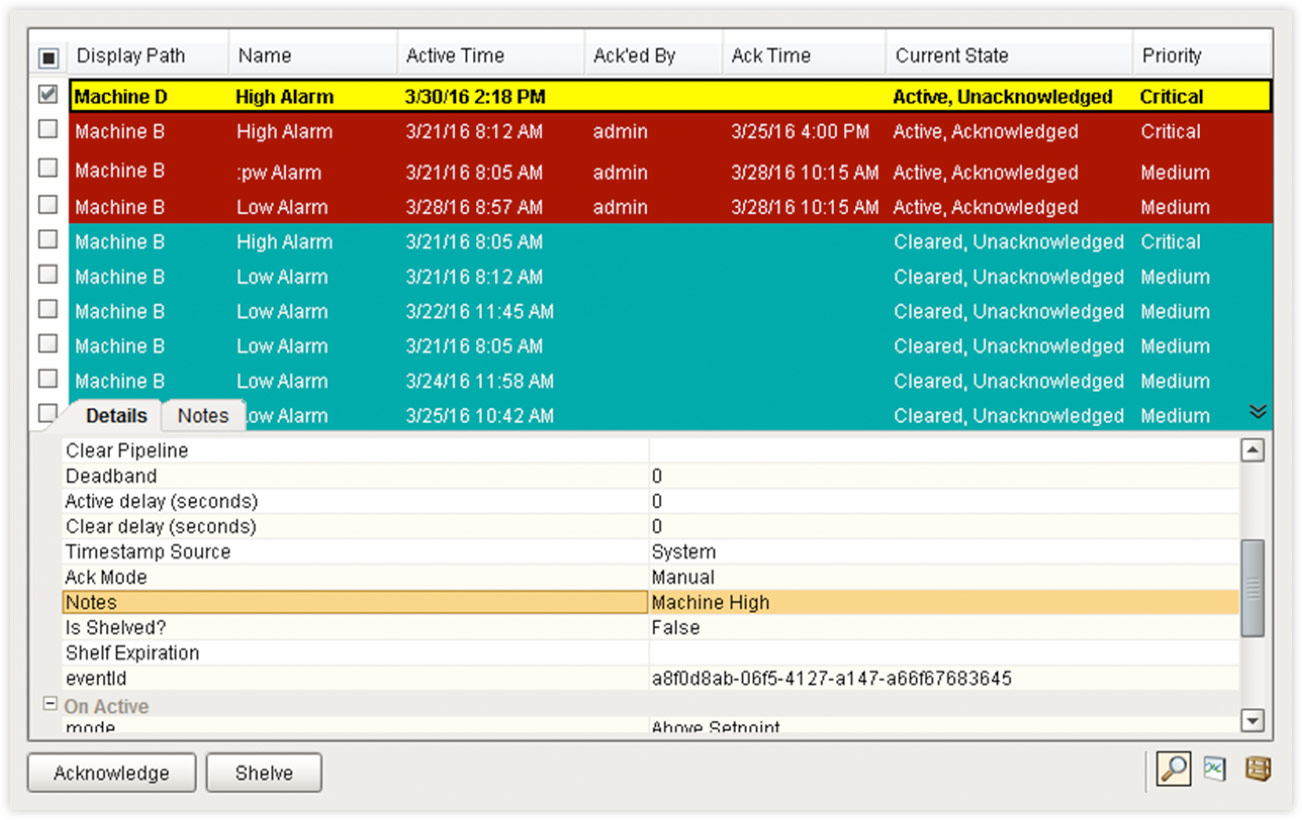 Dynamic Customizable Alarms
Alarms support shelving, notes, separate pipelines for different alarm states, dynamic custom messages by alarm notification method, time and value deadbands, consolidation and more. Each alarm has multiple properties with values that can be assigned dynamically so you can customize your system. Customized alarms can be based on criteria such as users, schedules, tag type, and much more.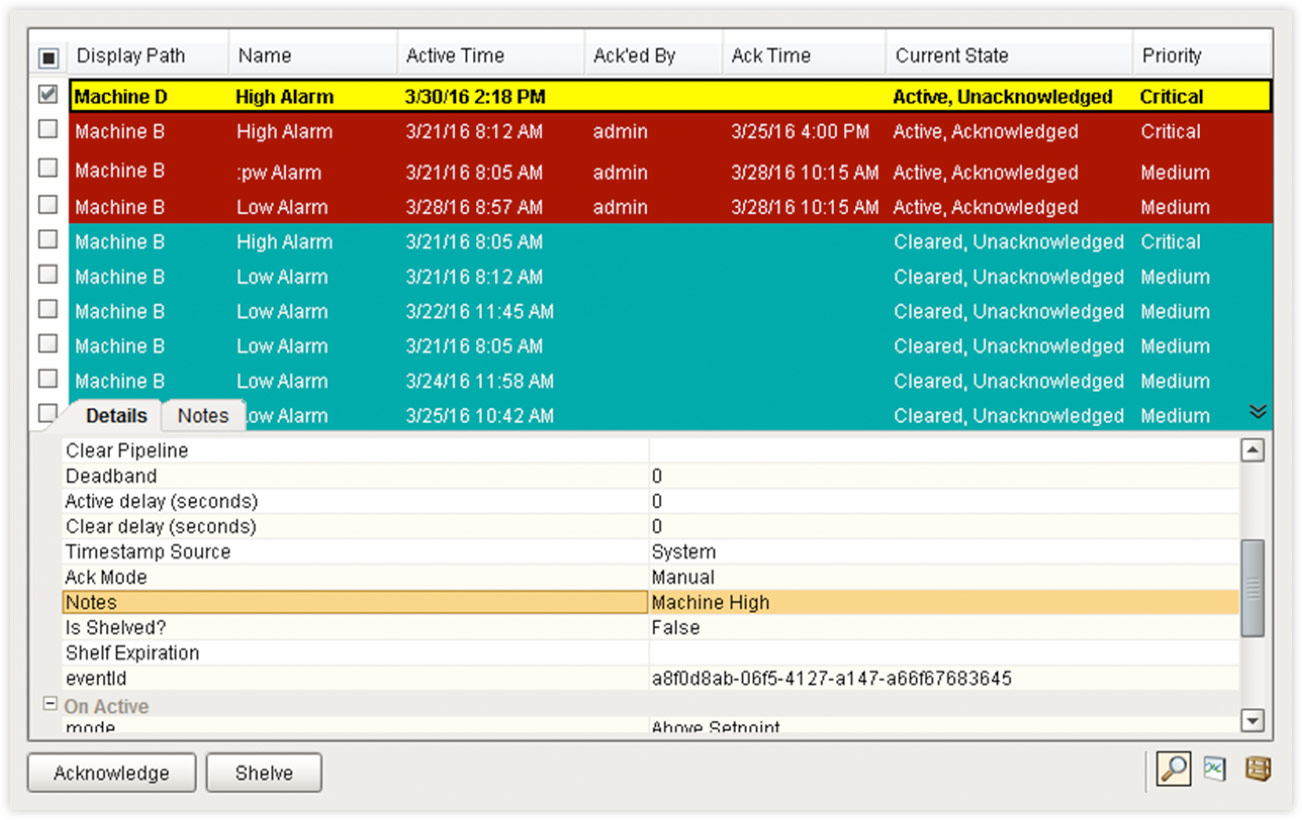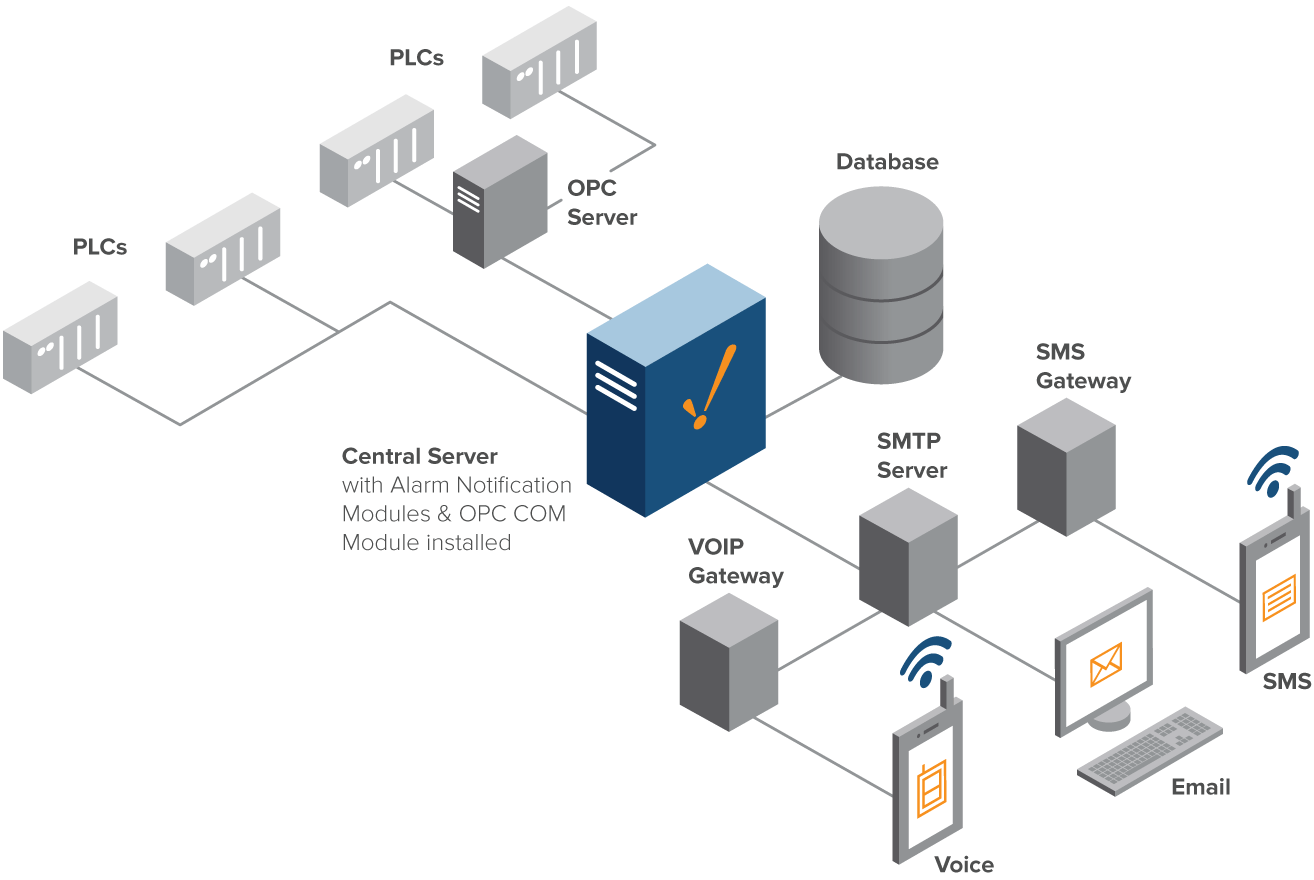 Easily Connect to Your Data
Ignition allows you to easily connect to your industrial data. With a comprehensive library of drivers (such as Allen-Bradley, Siemens, Modbus, and BACnet) and compatibility with OPC UA and OPC DA/COM servers, you can easily pull data directly from PLCs or from established legacy systems.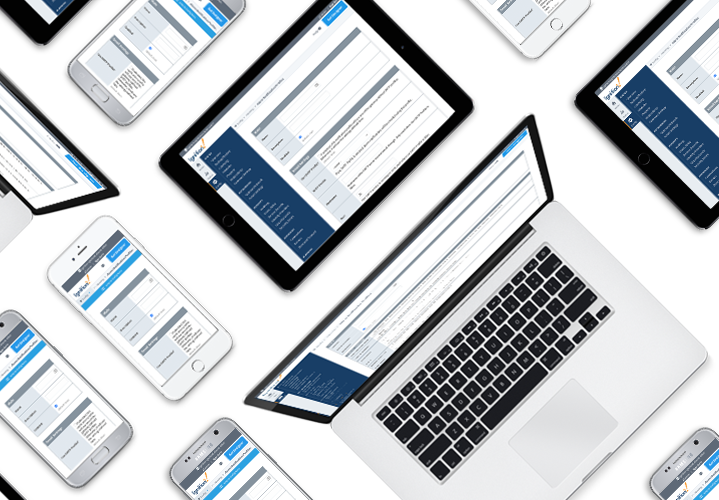 Simple Alarm Management
With the powerful web-launched alarm management client, you can easily manage users, roles, schedules, and call rosters so you can easily set up alarms that automatically notify whomever is on shift.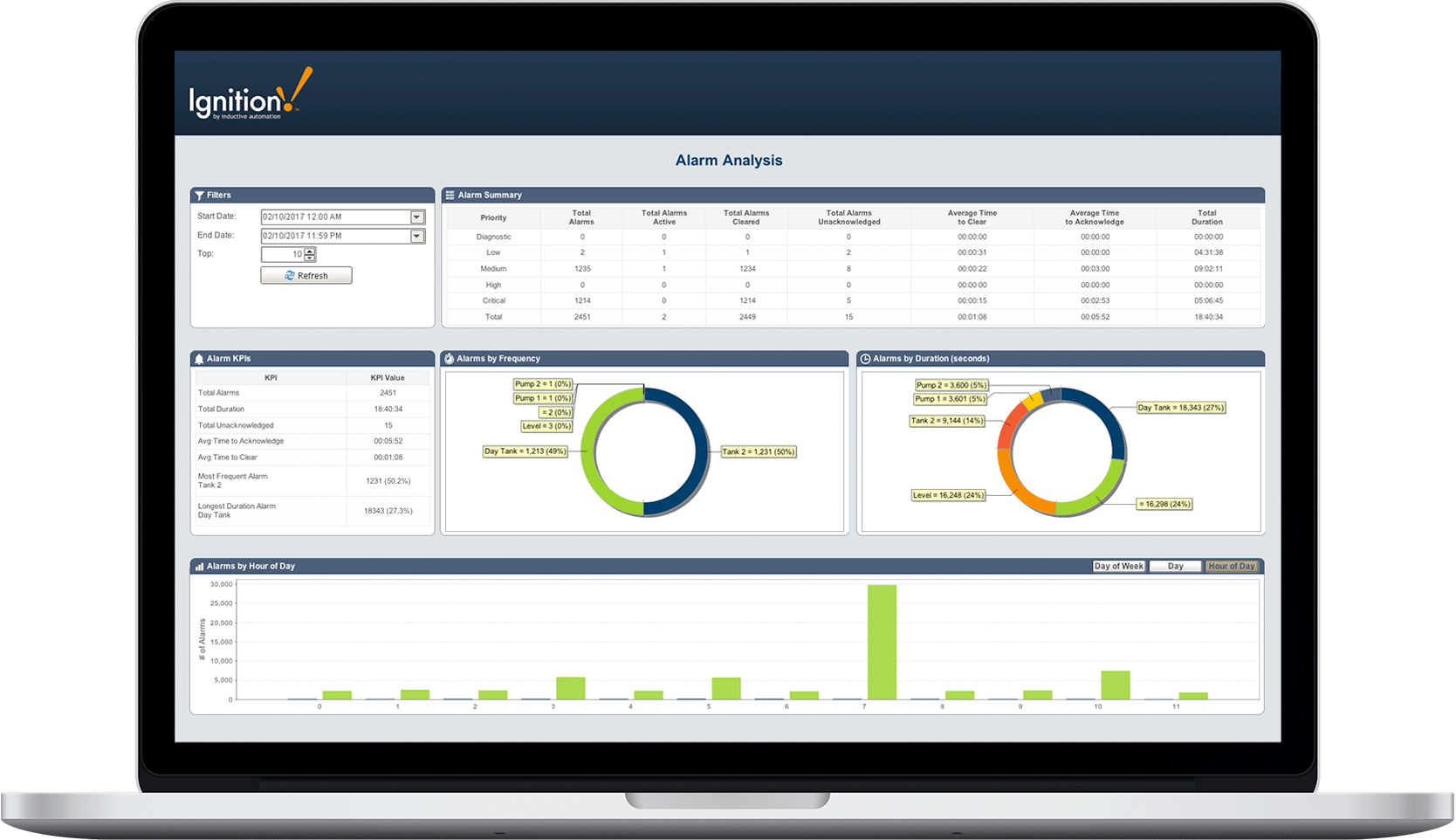 SQL Support
Ignition supports any number or type of SQL databases to store and manage history for alarm events. With SQL it's easy to report alarm statistics such as: events per hour, most frequent alarms, number of floods, unique chattering alarms, and more.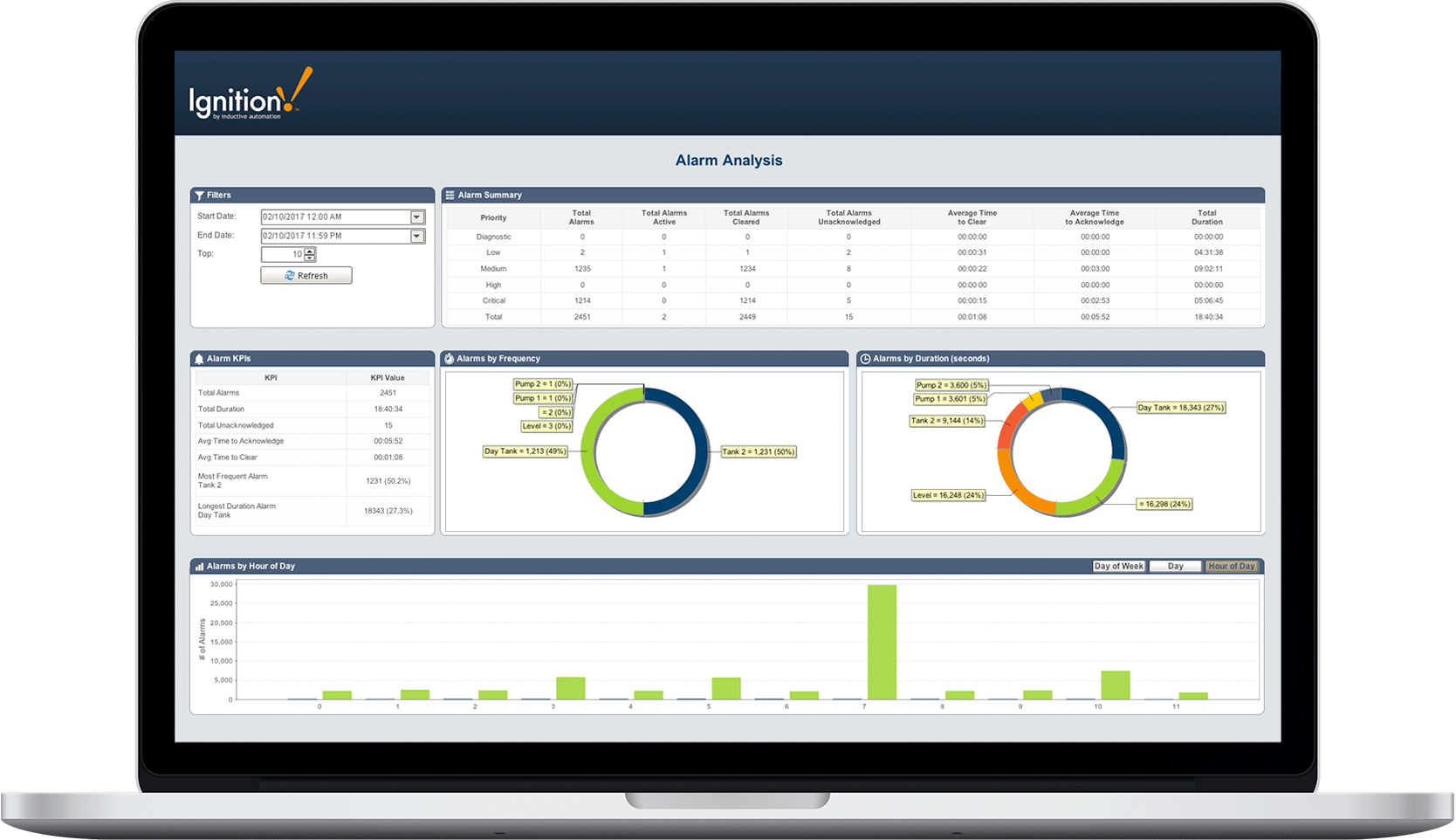 Build Fully Mobile-Responsive Alarming Applications
Get all the tools you need to build full-fledged, totally mobile-responsive alarming applications that put the full power to see and respond to alarm notifications right on your phone or mobile device. Ignition lets you leverage the power of your mobile device's intuitive touch inputs, sensors, cameras, and GPS to create the next generation of industrial alarming applications. With Ignition, you can create pure-web alarming applications that use HTML5 and CSS3 to run natively on any size of screen and inside any major web browser.
More Features
Do Even More with Ignition Alarming

Mobile Clients Without Apps
See and acknowledge alarms, and more, from any mobile device — no app necessary.

Powerful Alarm Analysis & Reporting
Use powerful analysis and dynamic reporting tools to get the most of your alarming system.

Remote Alarm Provider
Send and acknowledge alarms from a remote location through a central Gateway.

All Ignition solutions work seamlessly together for easy system integration.

Instant Installs and Updates
Install on a server in just 3 minutes; push updates to clients everywhere, instantly.

Totally Cross-Platform
Works on Windows, macOS, Linux and more.

Strong Security for Today's World
Ignition features ultra-secure SSL technology and supports modern cyber security protocols such as federated identity infrastructure, multi-factor authentication (MFA), and single sign-on (SSO).

Concurrent Web-Launched Designers
Comes out of the box with unlimited, concurrent design clients — for free.

Unlimited Clients
Deliver data to anyone without additional cost.