Ignition 8.1.25: IEC 61850 Support, Gateway Network Live Diagram, Perspective Right-Click Menu Customization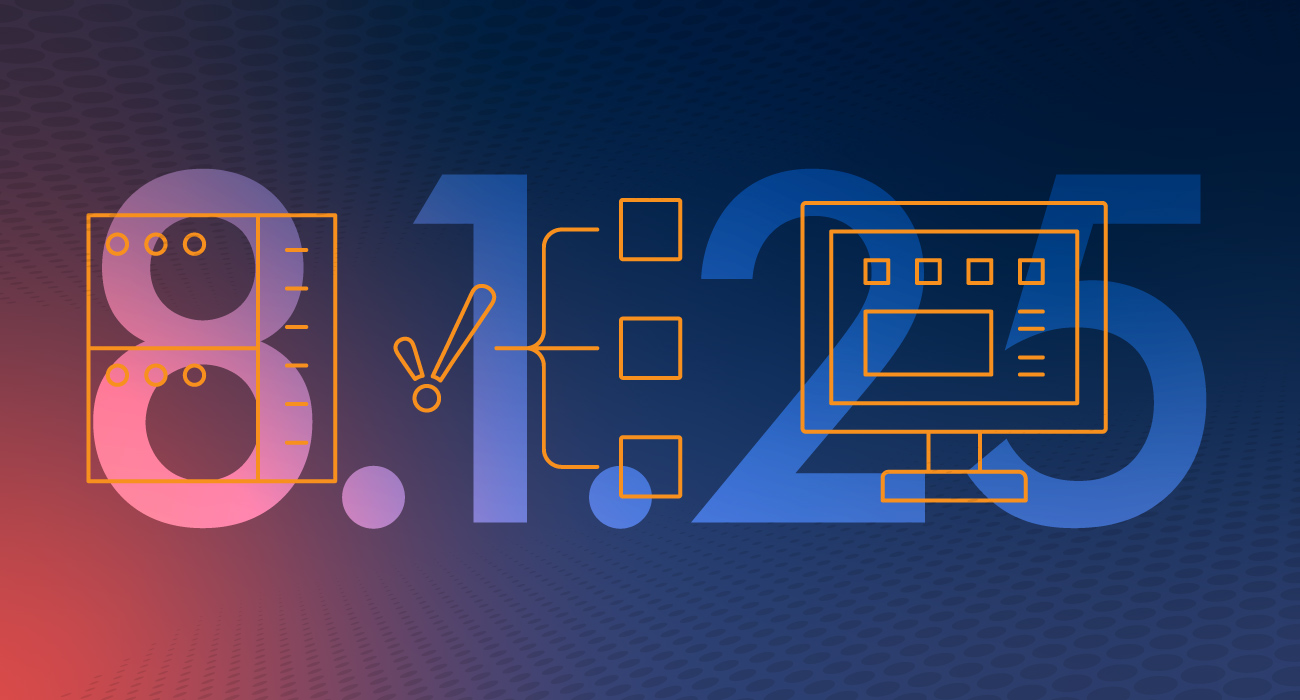 This Valentine's Day, the release train beckons you to the dining car. The lights are dimmed and smooth R&B pipes in from overhead, "Can't get enough of your updates, babe…"
Ignition 8.1.25 wines and dines you with a romantic meal of new features including long-awaited IEC 61850 support, live diagrams from the Gateway Network status page, custom right-click menus for all Perspective components, plus enough quality-of-life improvements to have you swooning.
Driver Me Crazy
The *ahem* driving force behind Ignition 8.1.25 is the highly anticipated new IEC 61850 driver, but it's not the only driver getting some love.

IEC 61850 MMS Driver
8.1.25 includes a driver that leverages the Triangle Microworks 61850 library to support IEC-enabled devices using the MMS protocol. The IEC 61850 driver supports SCD files and is designed for Windows and Linux x64 OS only. At this time, there is no MacOS or ARM support. Quality and Timestamp attributes are applied to related value attributes, though an SCD file is required to take full advantage of this feature.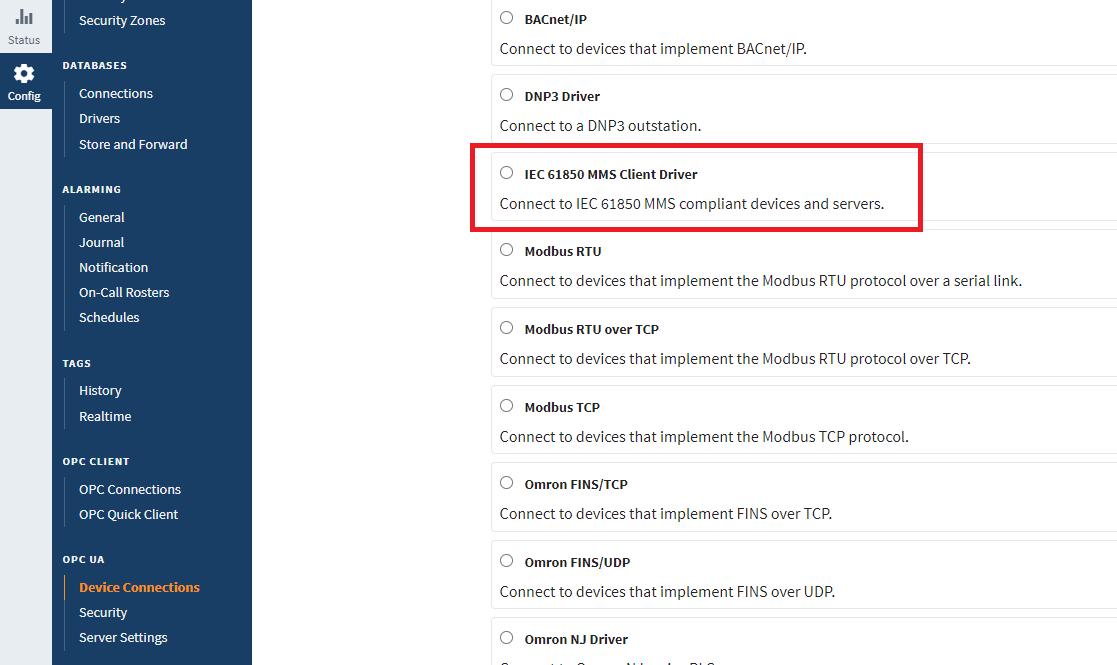 The driver supports Reporting Control Block (RCB) handling, including the automatic enabling and disabling of individual RCBs, buffered and unbuffered reports, as well as enabling RCBs through MMS. The Data Model in the driver provides the ability to view Logical Nodes and subscribe to attributes within each node. It is worth noting that while Ignition supports this method, we recommend interacting with these attributes via Reports.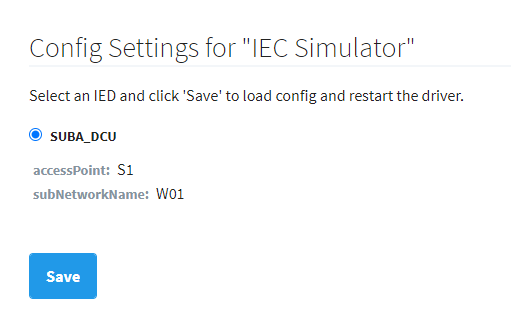 As for scripting, the driver can retrieve control names, list files available for transfer from a 61850 device, and transfer files between a 61850 device and an Ignition gateway. The driver can additionally select, operate, or cancel operations against controllable data objects with a non-status-only value set for their control model.


Modbus RTU Driver
In response to a community request, 8.1.25 adds an "RS-485 mode" setting to the Modbus RTU driver. Previously, Ignition did not support connection between the RTU driver and RS-485 devices. Now, you can simply activate this trigger setting to enable communication between the two.
Gateway to My Heart
Grand romantic gestures are all about showing how much you care. In Ignition 8.1.25, the Gateway Network page gets a new Live Diagram tab to show just how connected your system really is. The tab houses a real-time diagram that visually represents the Gateway Network from the local gateway's point of view, including all connections and corresponding directionality.
Continuing the trend of new features like the Tag Explorer and the UDT Hierarchy Tool, the Live Diagram tab offers a quick overview of the Ignition system's setup, this time from a more macro angle. By depicting the relationship between back-end, proxy, and front-end servers, the Live Diagram provides immediate context while giving the option to display more detailed information about each node and connection.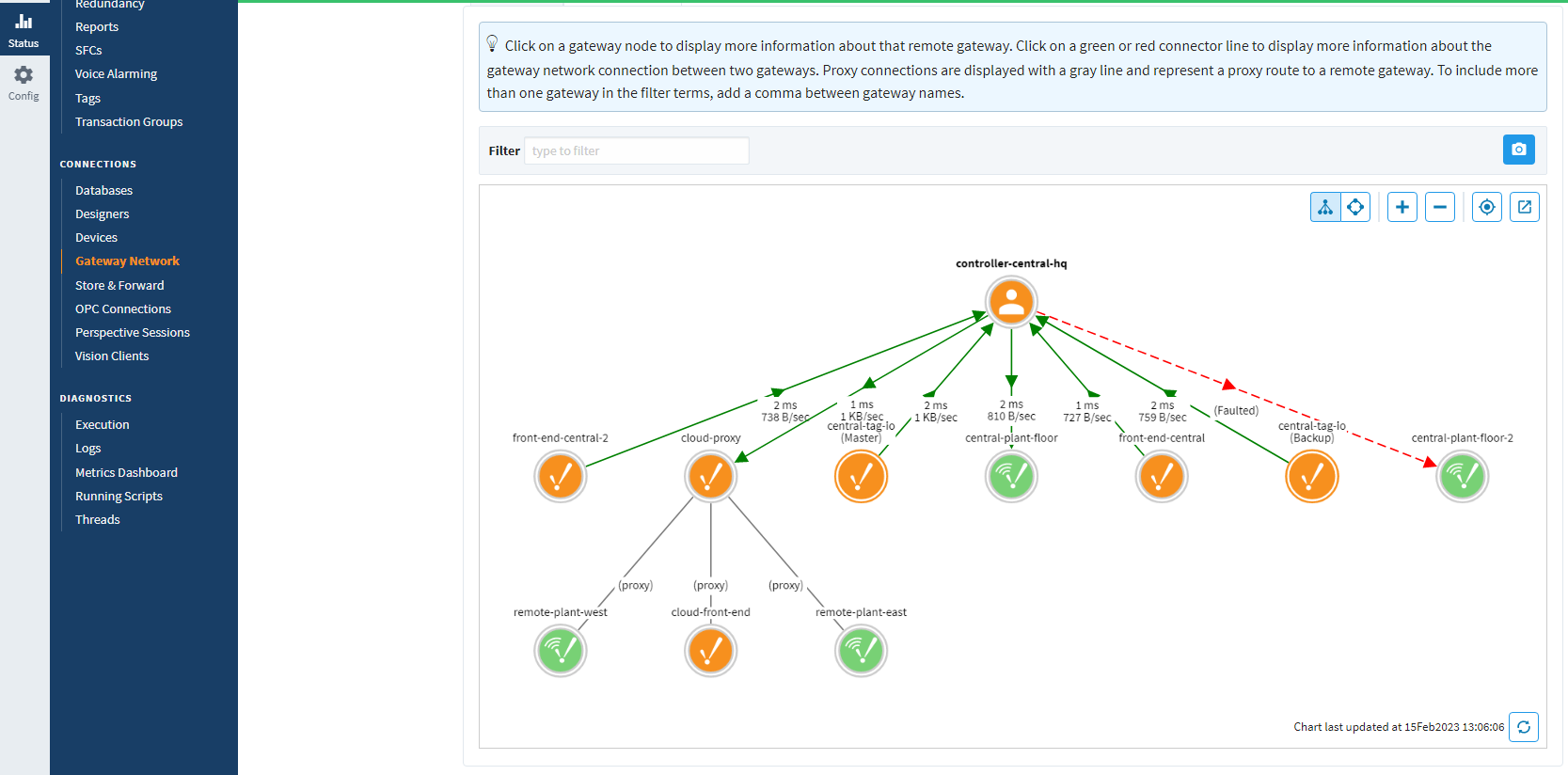 Love and Right-Clicks
Perspective updates are like a box of chocolates, you never know what you're going to get. But it's always going to be good, because it's still, y'know, chocolate.

Right-Click Menu
Another community request, 8.1.25 implements a contextMenu function compatible with any Perspective component. The drop-down menu is activated by right-clicking and consists of a configurable array of context options such as link, message, method, separator, and submenu. It's a simple addition, but it greatly expands the functionality of every single Perspective component, adding the ability to easily nest links and communications.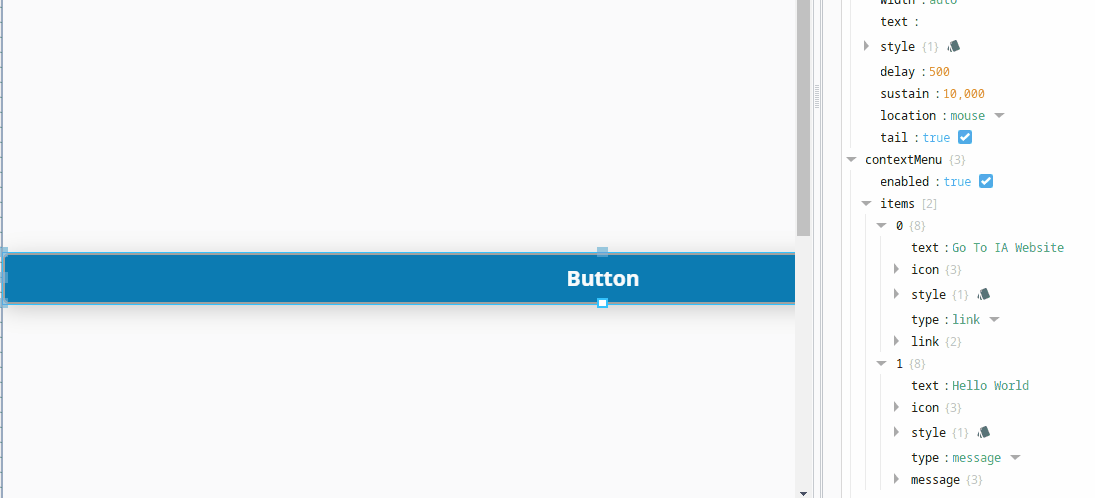 One-Shot Button Styles
Not only does 8.1.25 correctly apply one-shot button styles, it also adds a new disabledStyle property that applies separate styles to the button when disabled. The disabled property is useful for visually communicating to operators that they cannot press a one-shot button without having to remove it from the view entirely.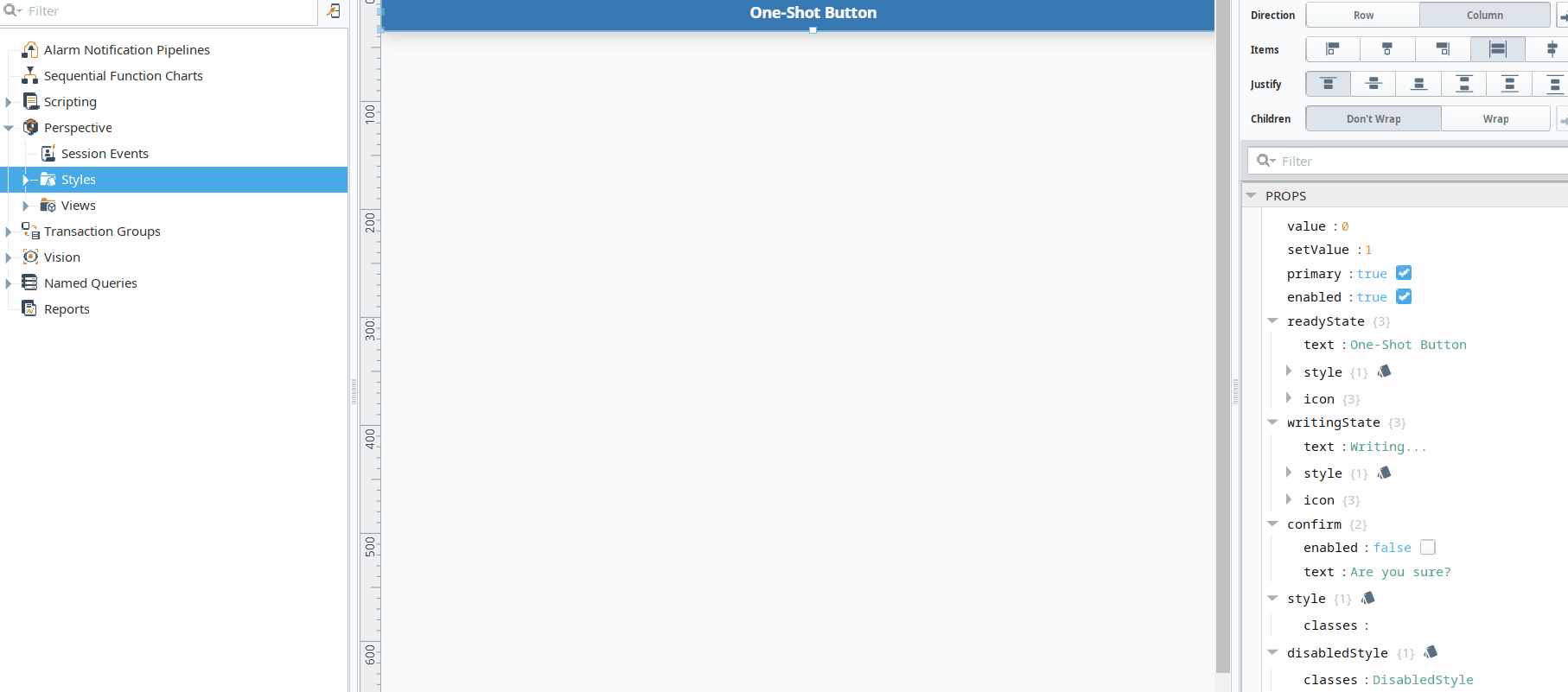 Null Values
The Table Component now has a nullFormat property that defaults blank spaces associated with null values to a different type of value. The nullFormatValue property adds another layer of specificity and flexibility, allowing you to replace the blank spaces with a message of your choice, like "N/A" or "null" to increase visual clarity.

Save the Date (From Your Designer)
Like any successful relationship, the bond between the Inductive Automation dev team and the Ignition community is all about communication. Ignition 8.1.25 strengthens that relationship by updating the designer with some quality-of-life improvements based on community requests.

Database Query Browser
The Result Table in the Database Query Browser now copies values to the clipboard in an RFC 2339-compatible local datetime format that is more congruent with database tables and interfaces. In addition, holding Shift+Ctrl+C will now copy values from the Database Query Browser into a tab-separated format perfect for pasting directly into spreadsheet tools like Microsoft Excel. When pasted, this format will match values column-to-column instead of confining all information to a single column.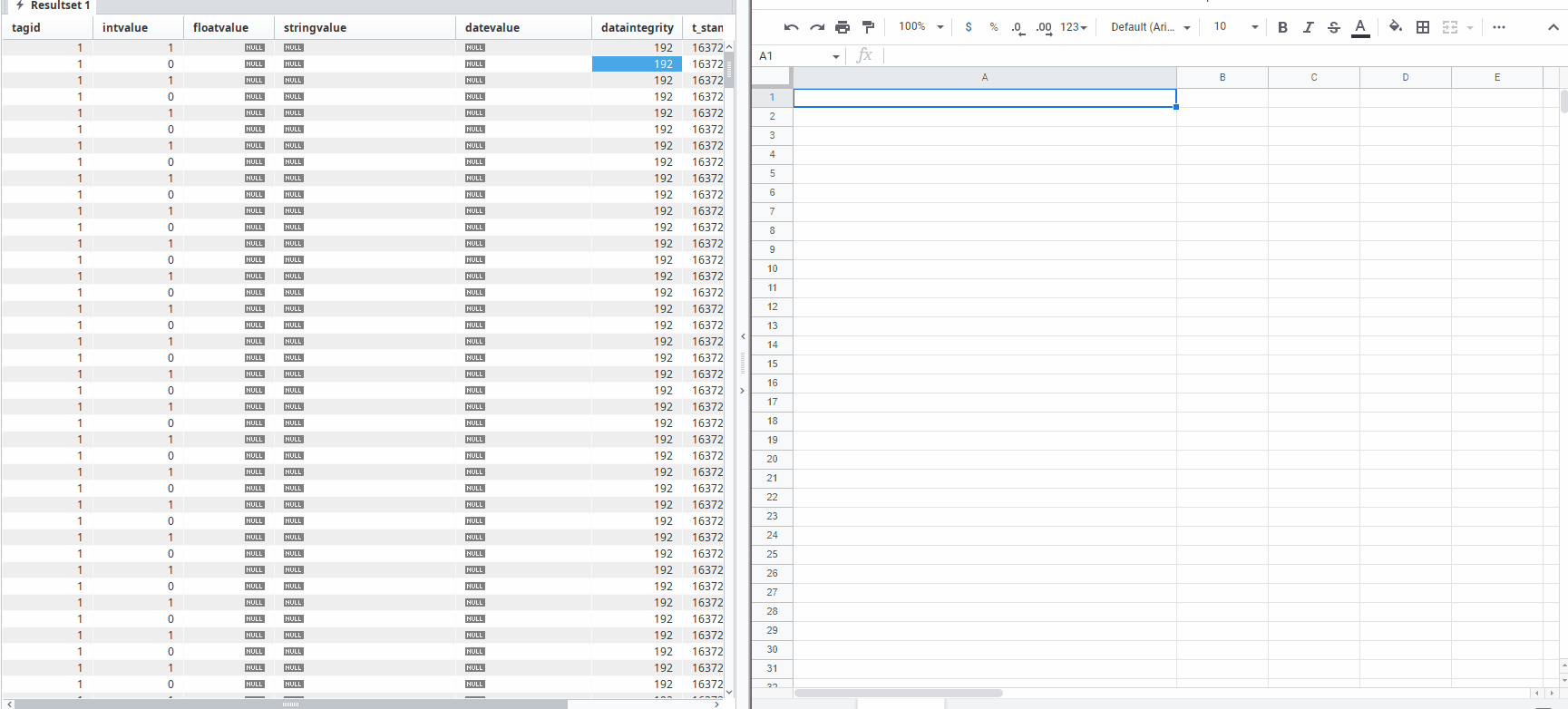 Full Resource Paths
8.1.25 also adds tooltips that display full resource paths for Perspective Views, Named Queries, Reports, and Web Dev Designer tabs. Simply hover your mouse over the tab to view all subfolders in the resource path, from parent to child.

Honorable Mentions

EAM
Added Max Concurrent Backups setting to EAM gateway backup task. This limits the number of backups that can run concurrently to save bandwidth in systems collecting from a large number of agents.


Java
To stay current with Azul's newly released Java 11.0.17, the bundled version of Java in Ignition 8.1.25 has been upgraded to 11.0.17.

More details on Java 11.0.17 can be found here.

Tags
Units of time are now included in the Tag Group Editor's rate execution timing fields.

 
Wildcard paths are now prevented in Reference/Derived Tags.

User Sources
Active Directory User Sources now support Badge-Based Authentication through the addition of a badge attribute and a badge search filter. This feature allows for use of pure Active Directory without an IdP.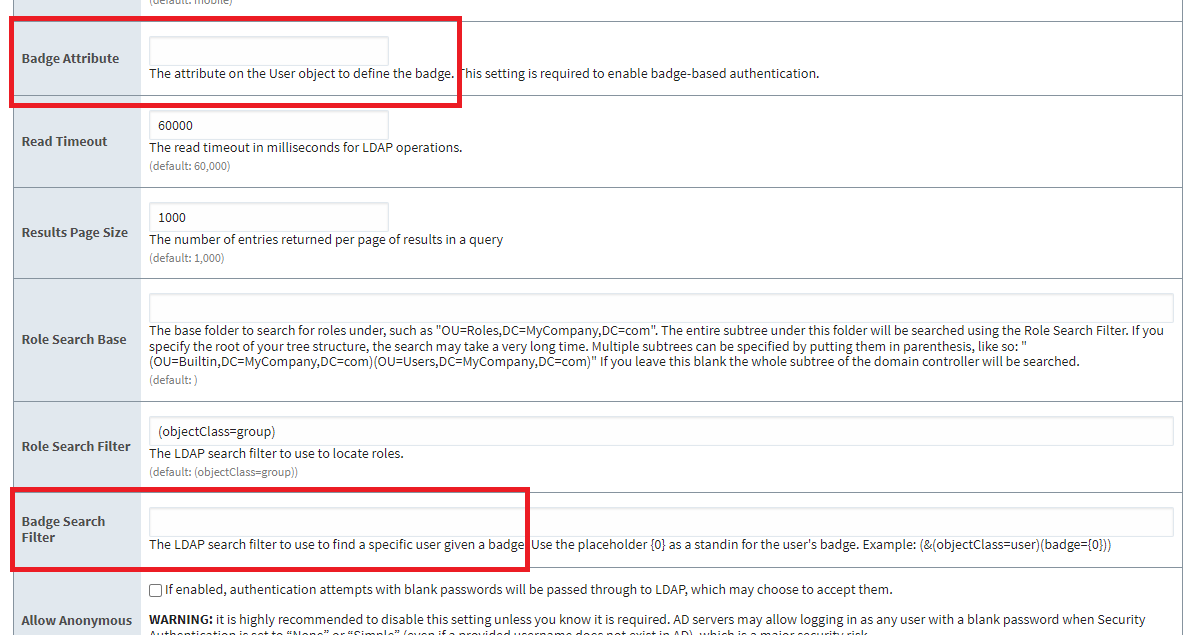 Vision
Added the ability to specify the export encoding for Vision Windows, Templates, and the Template's Drop Target configuration. The format can be chosen in Vision's General Project properties and supports Binary, XML, and Auto with the default set to Binary. This can help improve readability and file differentiation in systems using VCS.

 
Added onShelve extension function to the Alarm Status Table component. Similar to onActive, this extension increases flexibility by running a custom script when an alarm event is shelved.
The Release Train Springs Forward
Learn more about these updates and other improvements in the 8.1.25 release notes and the Ignition user manual. As always, we value your feedback about what new features and functionality you'd like to see in upcoming releases. The next release train will deliver Ignition 8.1.26 to the station just after the vernal equinox.
---