IIoT Solutions for Freedom, Flexibility, and Fast Access to Data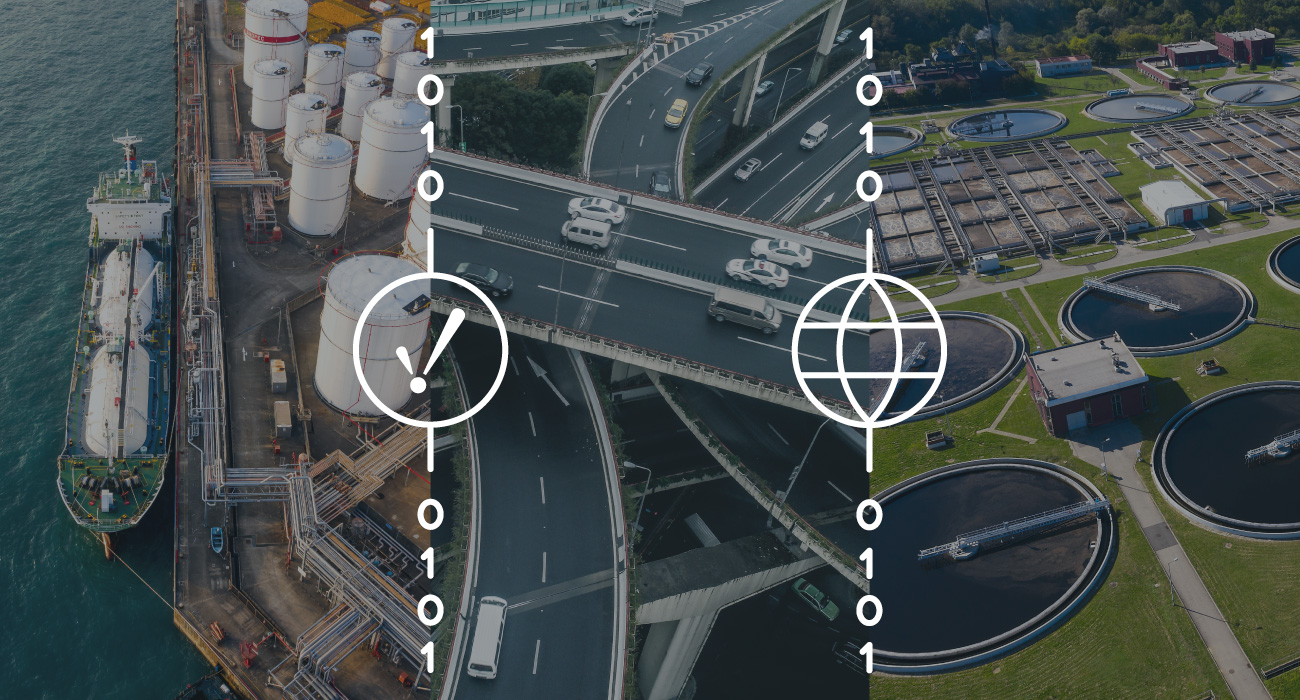 Data is king in today's digital world, and businesses are turning to IIoT solutions to keep up with the demand for data. IIoT stands for the Industrial Internet of Things, and lets an organization acquire and access more data at greater speeds.
We'll look at Industrial IoT examples in three industries: oil & gas, transportation, and water/wastewater. But first, let's go over the basics of IIoT, and the closely related messaging protocol MQTT.

What is IIoT?
IIoT is the name for the manufacturing industry's use of the Internet of Things (IoT). It's a network of intelligent industrial devices that collect and share data. This data is available to other devices and applications through a central server.
Traditionally, industrial applications connect to devices directly to poll for data. This approach causes problems, like vast amounts of data being stranded in the field. With the IIoT, however, devices and applications are decoupled, resulting in a streamlined data pipeline that doesn't strain data bandwidth.
Major benefits of the IIoT include improved connectivity, efficiency, scalability, time savings, and cost savings.
Now, in order for connected devices to talk to each other, a messaging protocol like MQTT is needed, along with Sparkplug to get devices speaking the same language.

What is MQTT?
Previously known as Message Queuing Telemetry Transport, MQTT is developers' favorite messaging protocol for IIoT. It lets devices at the edge of the network publish to a broker that mediates communication between clients and the edge-of-network devices. Inductive Automation's Travis Cox explains it like this: "You can think of MQTT like Twitter, allowing machines to publish interesting topics that applications and devices can subscribe to."
MQTT is low-bandwidth, bidirectional, secure, and stateful, all of which make it ideal for industrial control systems.
Learn more about MQTT here.
Industrial IoT Examples
Let's look at how companies are leveraging IIoT solutions for freedom, flexibility, and faster access to data.
Oil & Gas: IIoT Solutions for Independence
WaterBridge, a midstream water management company, had outdated, proprietary control and SCADA systems unable to keep up with its rapid growth. Its systems couldn't handle systemic changes, and the lack of ownership of its systems was causing costs to skyrocket.
To break free from the proprietary systems' limitations, WaterBridge worked with The Integration Group of Americas (TIGA) to launch "Project Independence." Ignition Edge with MQTT was deployed at 65 saltwater disposal facilities, everything was managed centrally via an enterprise Ignition system, and Ignition Perspective was utilized for the user interface.
The result was the sweet freedom of a manageable, open SCADA system, and an improved user experience. With the newfound ownership of its systems, WaterBridge gained consistent visibility into its operations, and saved around $500k a year in operational costs.

Transportation: IIoT Solutions for Flexible Growth
For our next example, we'll look at IIoT in the transportation industry.
SNCF (the French National Railway Company) had many obstacles updating command and control systems in a highly heterogeneous environment. These obstacles included diverse needs, different generations and suppliers of products, a mix of technologies, station renovations, and new projects underway.
A system was needed that could handle SNCF's progressive ramp-up and respond to evolving needs. HTTProject provided a flexible solution: local Ignition Edge licenses were used to collect data from PLCs for the different business lines, and all sites were integrated with Sparkplug B MQTT Modules in a cloud data center.
What resulted was a unified system that gave SNCF the flexibility it needed. "The concept of a 'single source of truth' really surprised us with its power," says Mikael Ledain, an HVAC Referent for SNCF. In its new system, applications can be created that can be adapted to all terminals, and over 250 users can remotely view/control installations. This use case is a great example of how IIoT solutions can facilitate a company's growth.

Water/Wastewater: IIoT Solutions That Speed Up Data Access
For the last of our Industrial IoT examples, we'll dive into how a water agency solved multiple problems with a design that was unconventional for its industry.
The Waterford Township Department of Public Works (DPW) manages 715 miles of water and wastewater sewer in Oakland County, Michigan. It needed to replace aging components with a fast, scalable solution, in order to monitor critical infrastructure.
With the DPW's outdated system, there was a rising risk of irreplaceable hardware failures, in addition to other major problems. For example, high latency was hindering its operators' ability to detect issues in the field with any sort of accuracy.
Perceptive Controls solved these problems with a cloud-hosted Ignition MQTT infrastructure. iFix HMIs were replaced with Ignition Vision clients, and the radio network was upgraded to 4G LTE cellular modems.
As a result, the DPW gained faster access to its data, going from multi-minute cycles to sub-second latency. Additionally, with the friendlier user interface of the new HMIs, it's easier for operators to catch issues in the field early on. The DPW also saw significant cost savings, with decreased travel time and a $10k decrease in support costs.
For more Industrial IoT examples, check out "Practical IIoT Solutions for Manufacturing."

Finding Your Solution
With IIoT, you unlock the door to advanced analytics, ditch data silos, and give systems the potential for limitless growth. To start building the IIoT solution you've always dreamed of, click here.
---