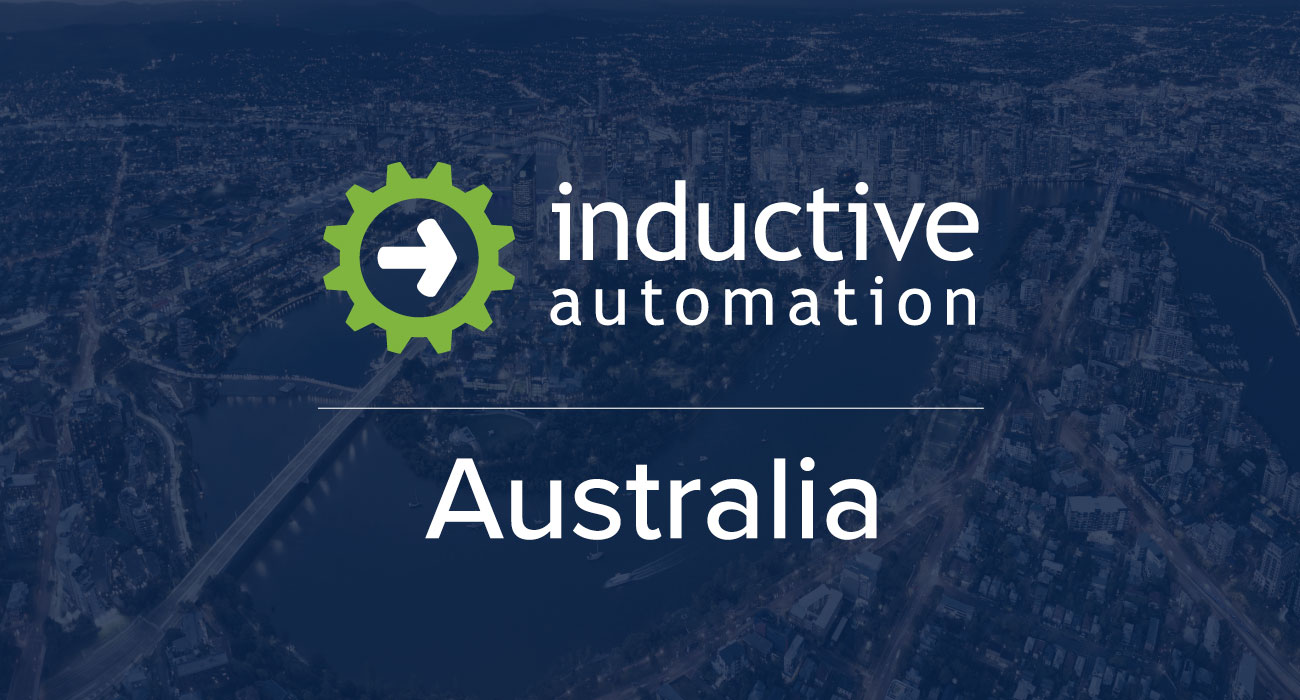 Since our inception over 20 years ago, Inductive Automation has had a mission to change the industrial software market. We did this by going against the grain to push forward on key values that we thought had become woefully neglected in the existing market — innovative technology, transparent pricing, and, above all, personal and dedicated service and support.
Over these years, those principles have served us well, and we have worked hard to maintain them as we scale. We have built one of the finest networks of integrators and distributors in the market, and this has helped us to extend these values to all corners of the globe. Today, Ignition is installed in over 120 countries, in virtually every industry — and the momentum towards Ignition becoming the de-facto standard platform for innovative industrial applications continues to accelerate each day.
To continue to support this growth and strengthen the global network that we've established, we felt that the time had come to extend beyond our central headquarters in Folsom, CA. That raised the question of where we should open our first international office. One of the countries where Inductive Automation has seen strong growth over recent years is Australia, and we have developed a strong relationship with iControls Pty Ltd., based in Brisbane.
Since iControls started in August 2019, its growth rate (even through the pandemic) has exceeded expectations. In fact, iControls is on course to exceed its growth target, with 80% growth year-over-year. Additionally, iControls, as our official IA distributor in Australia, played a leading role in the distributor program's early development, and was the first distributor to achieve fully functional Certified Training Center (CTC) status.
After careful discussions with iControls Pty Ltd., we decided that Australia represented the perfect strategic location in which to execute this important next step. Today, we are pleased to announce that we have reached an agreement to acquire the assets of iControls, and to announce the launch of Inductive Automation Australia Pty Ltd. as a wholly owned subsidiary of Inductive Automation, LLC!
Over the next few weeks, Inductive Automation will work closely with iControls to transfer their assets, operations, and staff. This means that we will hit the ground running with an amazing and experienced staff of Ignition experts, dedicated to providing the same high level of service expected by iControls customers, and ready to expand the level of service and support offered in Australia and beyond.
Over the next few months, our primary focus will be to continue to drive the strong operations and growth established by iControls, as we work to expand resources and tools that will benefit all Inductive Automation customers. Our vision is to leverage our experience as a remote-first company to be able to provide a first-class experience on a much larger scale, and we know that the entire IA team, both in Australia and in the US, are extremely excited about what this next step means for all of our customers.
Transition Timeline
Our goal is to provide a seamless transition for existing customers in Australia, as we then work to expand our reach in that country and beyond. Naturally, there will be a transitionary period as we work to move activities from iControls to IA Australia.
In the coming month, we'll be working with iControls to communicate with existing customers, establish necessary vendor agreements, and integrate new team members with the goal of Inductive Automation Australia Pty Ltd. being fully operational by the end of October. By the end of the year, we plan to expand our sales and technical support capabilities with a focus on developing in the region and offering extended support hours for all Inductive Automation customers by sometime in the new year.
Looking Forward
After 20 years, Inductive Automation is now a multinational company. As our community spans the entire world, we want to be there to provide the best experience possible. With this new expansion into Australia, we are doing just that. I'm excited that we'll be able to help even more people in that part of the world discover the possibilities of using Ignition. I look forward to another 20 years of growth and expansion for our amazing user community.
---