The Future of Ignition 7.9 LTS and EOL Plans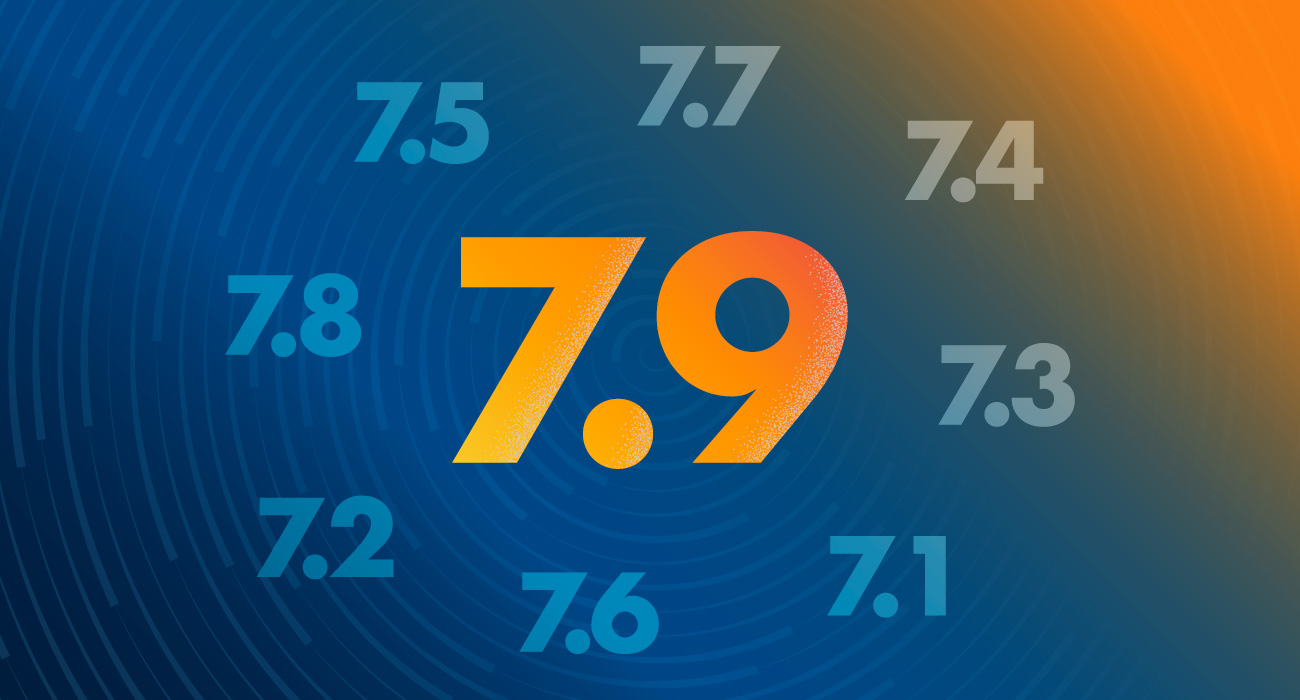 Ignition 7.9 is the last Long-Term Support (LTS) release for the Ignition 7 branch. LTS versions of Ignition receive active support from our development and tech support teams, including improvements and fixes for a full five years after their release. Our original plan was to end active, long-term support for Ignition 7.9 on December 12, 2021; however, we'd like to announce that we've decided to make a change that will benefit many of our users.
Extending LTS for Ignition 7.9
To give current users more time to switch to our newest LTS version, Ignition 8.1, we are extending the active, long-term support period for Ignition 7.9 for an additional six months through June 2022.
This announcement should come as good news for our customers who depend on Ignition 7.9 for their implementations. Our development team works hard to create software that offers our customers rock-solid stability for their existing industrial processes and gives them the power to create modern industrial applications that will last for years to come. We understand the complexity of upgrading large systems. We hope the additional six months of development and technical support for Ignition 7.9 will give our customers the time and support they need to make a smooth transition to Ignition 8.1 LTS.
End-of-Life Plans for Ignition Products
While we're on the topic of product support timelines, we want to address our End-of-Life (EOL) plans for the versions of Ignition from 7.9 and earlier. Our Ignition version support plans fit into three categories: Active, Limited, and EOL. Active versions of Ignition are currently supported by our development team and support team; these include our LTS versions. The Limited support versions of Ignition encompass both non-LTS and expired LTS versions that are only supported by our technical support staff but do not receive any new improvements or fixes from our development team. Finally, the EOL category covers older versions of Ignition that are no longer supported by our development or technical support teams.
For LTS versions of Ignition, there is an Active support period that lasts at least five years, followed immediately by at least two years of Limited support, after which the version enters the EOL phase. Since we are extending the Active support period for 7.9 to run through June 2022, that means its Limited support period will run for a further two years until it will finally arrive at its End-of-Life stage at the end of June 2024.
Our support plan for non-LTS versions is that the Active support period lasts for one year, followed by one year of Limited support before it enters the EOL phase. Since we still have many customers using older Limited-supported versions of Ignition (7.9 and earlier) affected by this plan, we want to ensure that our customers have one year's notice before the Ignition version is no longer supported.
So, we are giving that notice now with this blog post that all versions of Ignition, 7.8 and earlier, will reach their EOL status at the end of June of 2022. This means these EOL versions of Ignition will no longer be supported by the development team or the support team, so if you are still running one of these older limited-supported versions of Ignition and you want to continue to receive support, you should move to a newer LTS version of Ignition before June 2022.

After June 2022, the only supported versions of Ignition will be from version 8.0 and newer, with Ignition 8.1 being an LTS release. This timeframe should give our user community plenty of time to consider their plans moving forward.
These are hard deadlines, so to continue with uninterrupted support, you need to make appropriate upgrade plans, but we won't leave you high and dry if you're making the move. If you are in the process of upgrading to a newer, actively supported version of Ignition when your current version reaches EOL status, our support team is available to help you get updated to a supported version without issue.
Upgrade Considerations
With these upcoming changes, there will be questions regarding when an upgrade would be needed. So let us look at some considerations to understand if upgrading now is proper for you.
If you have 7.9 or an earlier implementation that does not need to run current software, you may have some time before upgrading. However, if you want to take full advantage of Ignition's newest features and improvements – such as the improved visualization of the Perspective Module and the robust security features of Ignition 8.1 – then you will want to upgrade to the latest version of Ignition before June 2022, as no more security updates will be released for 7.9 after its Active support period ends.
Other considerations are drivers and communication protocols. Again, if you are running legacy systems and connecting infrastructure that will remain the same, you can hold off on upgrading right away. However, if you plan to incorporate new hardware or connect to a more current system that requires our most recent drivers and protocols, such as Omron, BACnet, or MQTT, upgrading to the latest version of Ignition will provide the support you'll need to stay connected. As manufacturers release new devices and new firmware are created, our development efforts to support those will be going into later versions of Ignition, so you may need to upgrade to stay connected to your new or updated hardware.
The third consideration is bug fixes. Once the Active period ends for an assigned version, that version will cease to receive bug fixes while later versions will get these updates. So to stay totally up to date, we recommend upgrading to our latest LTS version.
We hope that this news and information has been helpful. Thanks for your support and feedback. We work hard to make Ignition the best it can be, and our collaboration with the Ignition Community is a key to that success. For information regarding our support and EOL policies, please visit our Support Policy Page.
---