Using Ignition Perspective's Barcode & Location Features to Create an Interactive Customer Experience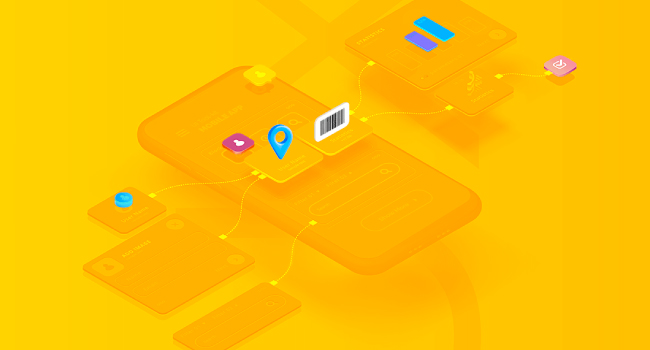 Ignition Perspective is the standard for building responsive, dynamic, and secure applications for SCADA, MES, IIoT, and more. Users experience real-time data and control with more screens, mobility, better visualization, and greater accessibility at every level. But what if you could go beyond operations to curate an interactive customer experience?
We'll use a brewery as an example. SCADA and MES systems have traditionally been kept separate from customer-facing front ends such as the company website or brewery tours. But with Perspective comes mobile accessibility. Using Ignition's security settings and enterprise-level authentication, you can create custom applications for various purposes like public factory tours, executive visits, or even student field trips.
This blog post will explore five ways to use Perspective's location and barcode features to enhance visitor experiences.
1. Display Real-Time Production Data by Location
Let's say you're leading a site tour of a brewery. Typically, you would stop at various process stages such as fermentation or bottling to explain how the systems work and other interesting facts. An app built with the location feature in Perspective could trigger at predetermined points to show location-based information for each process.
For example, a customer might be interested in knowing which beer is currently being produced or how many bottles are being filled per minute. You could even create sales and marketing opportunities by linking to more information about the brew right from the app.
A visiting executive might be more interested in seeing OEE values for efficiency and quality at each line. Depending on the type of visitor, you can create an experience that provides relevant information at each station. You may not even need a tour guide!

2. Create a Dynamic Plant Map
Another use-case for the location feature is to create a real-time dynamic sitemap using Perspective's built-in GPS integration. Unlike Google Maps, you can completely customize your location map and choose to display labels and clear directions unique to your location and audience. And if the app is for a specific event like a manager's meeting or annual conference onsite, you could add a schedule and show directions to the following meeting location.

3. Allow Barcode Scanning for More Information
Using the Perspective barcode feature, you can set up visitor tours and gift shops with location or product-specific barcodes that customers can scan to get more information about what they're looking at. Or, instead of barcodes, QR Codes could be set up around the plant floor to showcase company and product information. Product barcodes could be scanned directly for easy information access.
Suppose a customer in a brewery giftshop scanned a specific beer. In that case, they might find information about the ingredients, the flavor profile, or how many bottles are sold per year. The link could also include a discount coupon for the product or a subscription opt-in for further customer engagement.

4. On-Demand Reporting
One of the benefits of real-time data in Perspective is on-demand mobile reporting. To take this further, you could create specific reporting views based on location. For instance, the mobile views could change automatically to OEE in the bottling area and then back to fermenter status and scheduling in that production area. In addition, this data could even be easily referenced or displayed in conference rooms without worrying about copying over data into time-consuming presentations. Finally, executive-level reporting could be limited to onsite downloads for better security.

5. Quizzes and Giveaways
A final way to use the location feature is to set up quizzes during a tour or employee training session. Educational visits could have questions embedded in the experience at each location. Questions could be about lesser-known brand trivia or something said during the tour. Winners of the quiz could randomly be selected to receive a prize.
Technically, you could accomplish this by using message handlers. By knowing who is using the application, you could filter to only people on tour to dynamically display the quiz. This way, your internal training quiz could differ from the quiz customers receive.

Dialing In Customer Experience with Ignition Perspective
Thanks to Ignition Perspective's robust built-in location and barcode capabilities, you can integrate operations with other aspects of your business, such as sales and marketing and customer experience. You can even improve training and employee efficiency. Ignition Perspective is more than system control, data dashboards, and dynamic reporting. It is a complete business solution.
We've shown you how to use the module to expand the customer experience in ways not possible before, with interactive tours and dynamic site maps. Now, it's your turn to come up with what's possible. Click here to discover the benefits of Perspective and how Vertech can help you digitally transform your business.
---