Learn More About the Free Ignition Trial
Simple to Install
Ignition installs in just three minutes and runs on Windows, macOS, and Linux.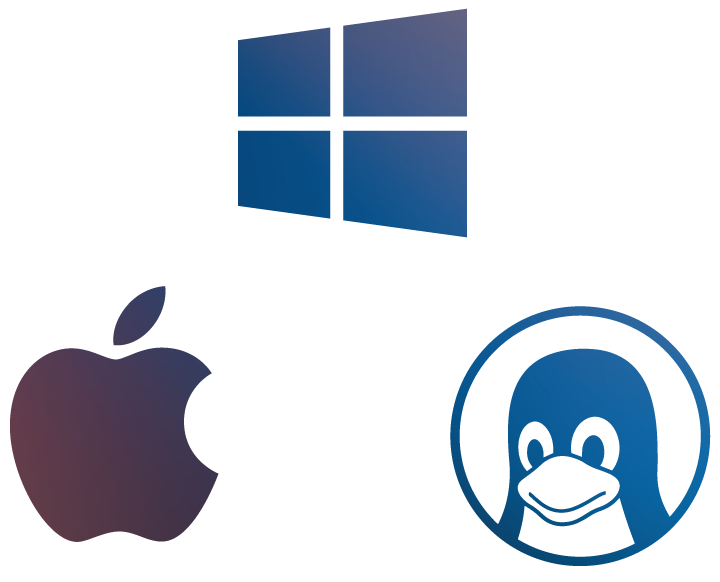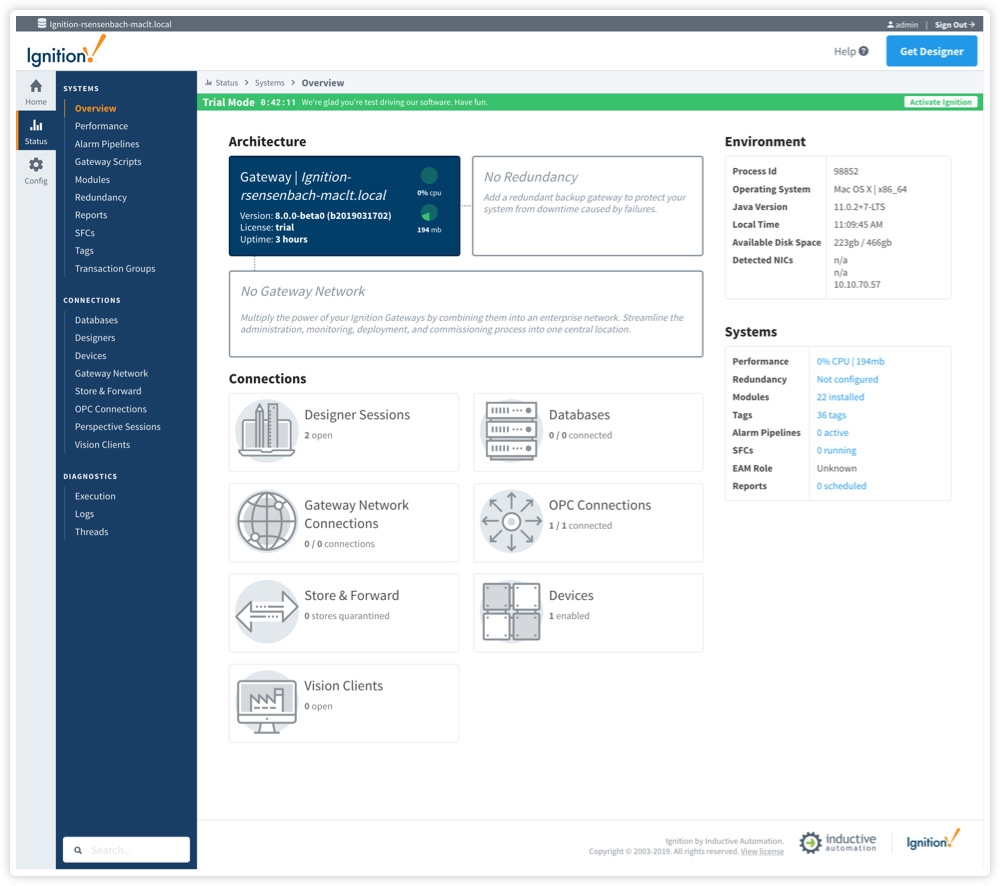 Try Before You Buy
The Ignition trial has the same functionality as a fully licensed Ignition installation so you can build and test your full application before spending a dime. Just activate your license when you are ready.
Use It As Long As You Want
The only restriction while in trial mode is that the Ignition Gateway will time-out every two hours and require you to restart the trial, which you can do an unlimited number of times.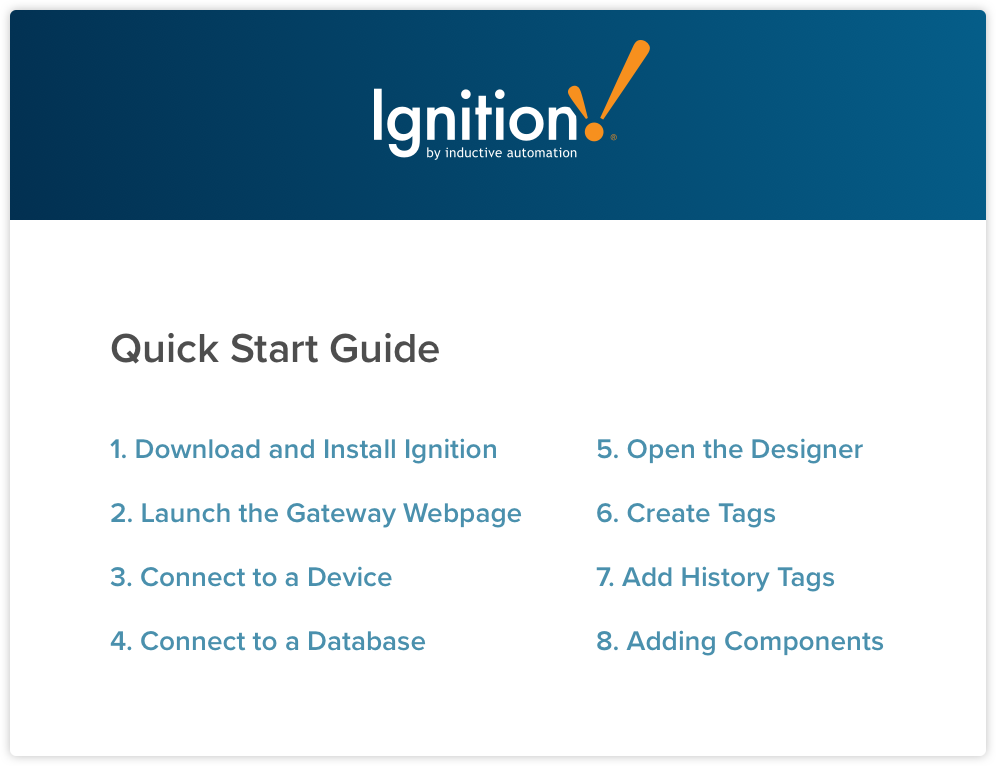 Get Started Quickly
If you're new to Ignition, our Quick Start Guide will help you through the installation and initial configuration of Ignition. Want to learn more? The 500+ free training videos you'll find on Inductive University will make you an Ignition expert in no time.
Get Your Questions Answered
Have a question? Our User Forum is filled with passionate and knowledgeable Ignition users. Also, feel free to email us or call us at 1-800-266-7798. We're here to help!