Speakers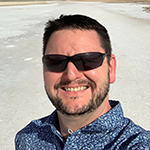 Jason Hamlin
Senior Systems Engineer
Corso Systems
Chris Harlow
Product and Customer Service Manager
Bedrock Automation
Water/wastewater lives the adage, "Do more with less." Except Ignition is more: more than SCADA, more than visualization, more than a database front-end. And because it gives users more, they spend less time developing, less time maintaining, and less time securing their system. In this session, you'll hear the story of how a water district in the eastern US is using Ignition as their engine of innovation to drive continual advancements. Learn how they got started, the challenges they overcame, and where Ignition is helping them go, culminating in a sneak peek of the city's newest cybersecurity project.
Posted on October 1, 2018
Want to stay up-to-date with us?
Sign up for our weekly News Feed.
By clicking "Sign me up," you agree to the
Terms of Use
, and the submission and processing of your data. Your privacy is very important to us. We will never sell or rent your information.
Privacy Policy