Designing Effective Mobile-Responsive Industrial Applications
59 min video
/
1 minute read
Download Slides
Speakers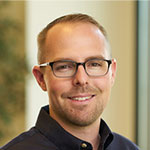 Ray Sensenbach
Design Department Manager
Inductive Automation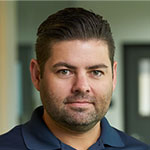 Perry Arellano-Jones
Senior Software Engineer
Inductive Automation
Designing an effective user experience for mobile applications requires a very different mindset than designing applications for desktops or panel devices. In this session, we'll breakdown three real-life customer projects and transform them into effective and intuitive mobile-first applications. You'll come out of this session with new information on design, and tips and tricks to use in your next project.
Posted on October 1, 2019
Want to stay up-to-date with us?
Sign up for our weekly News Feed.
By clicking "Sign me up," you agree to the
Terms of Use
, and the submission and processing of your data. Your privacy is very important to us.
Privacy Policy