Main Keynote: Exploring 10 Years of Growth & Innovation
72 min video
/
56 minute read
Speakers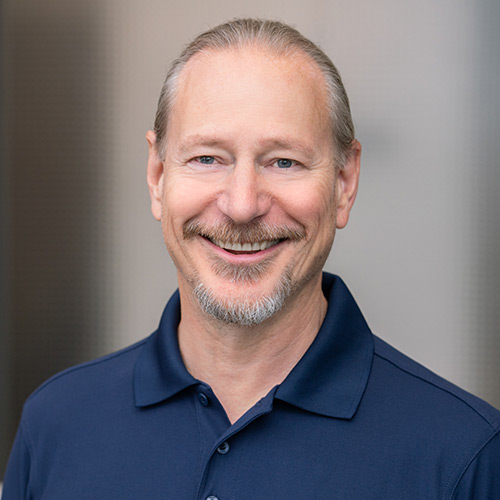 Steve Hechtman
Executive Chairman of the Board of Directors
Inductive Automation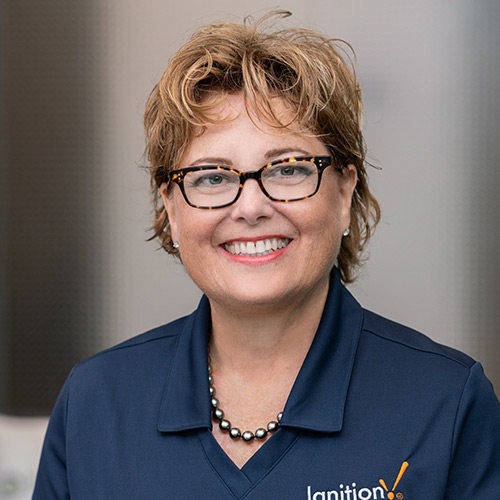 Wendi-Lynn Hechtman
Executive Chairwoman of the Board of Directors
Inductive Automation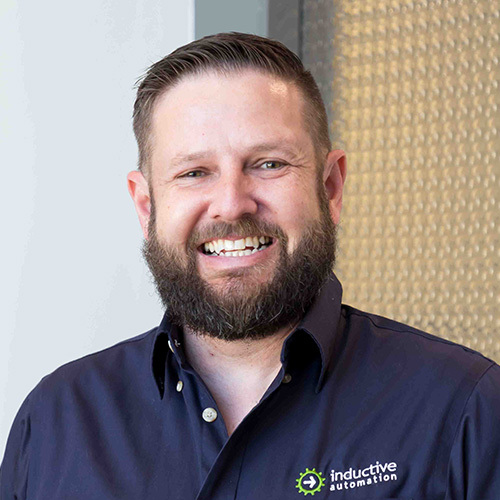 Colby Clegg
Chief Executive Officer
Inductive Automation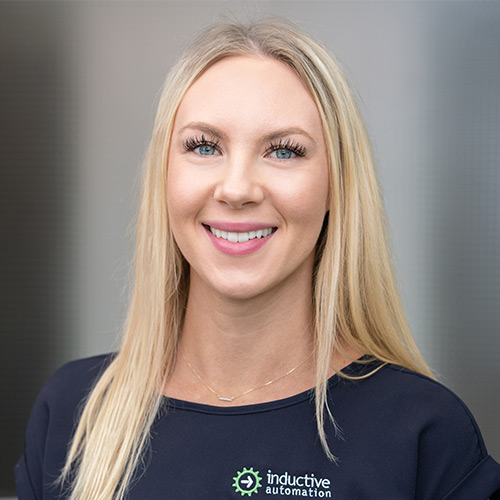 Kat Jeschke
Chief Operating Officer
Inductive Automation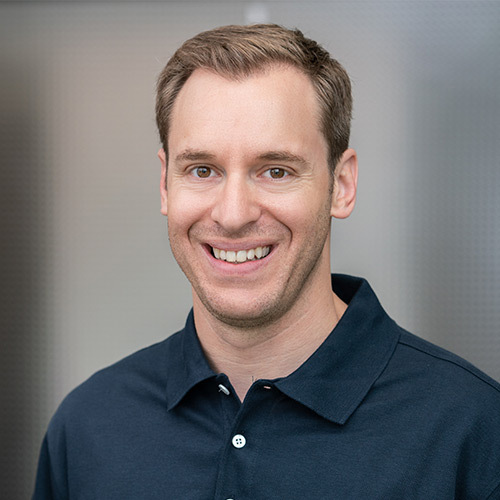 Carl Gould
Chief Technology Officer
Inductive Automation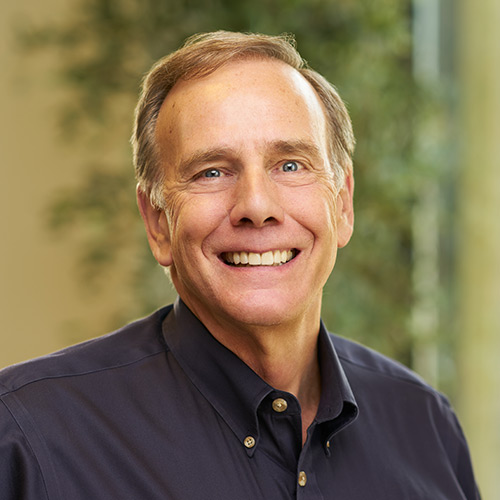 Don Pearson
Chief Strategy Officer
Inductive Automation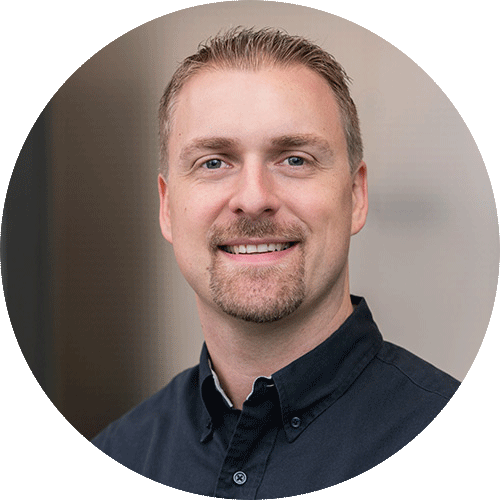 Travis Cox
Chief Technology Evangelist
Inductive Automation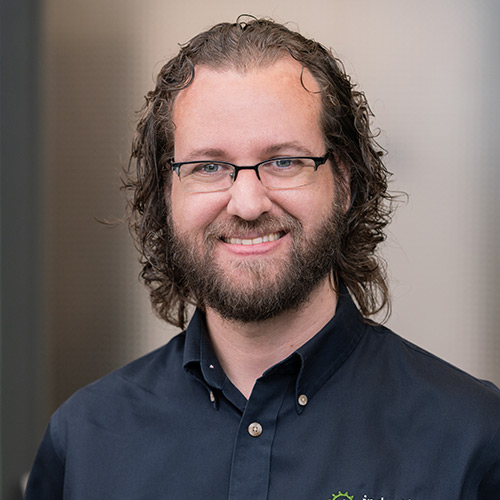 Kevin McClusky
Chief Technology Architect & VP of Sales
Inductive Automation
This year marks Inductive Automation's tenth year hosting the Ignition Community Conference! In that time, it's been amazing to see the community's growth and the positive impact its members have made on the industry. For this year's company keynote, you'll hear from Inductive Automation's leadership team about the growth and direction of our company and our community as we celebrate the last decade and look forward to what's to come.
Webinar Transcript
00:03
Announcer: Welcome to the 10th Annual Ignition Community Conference. Please give a round of applause to Executive Chairmen of Inductive Automation, Steve Hechtman and, Wendi-Lynn Hechtman.
00:25
Steve Hechtman: Hello, and welcome to ICC X.
00:36
Steve Hechtman: Thank you. It's really great to be back here at Harris Center and see all of you. Being here at this conference and reconnecting with you is definitely the biggest highlight of our year. Whether you're part of ICC in person or joining us virtually, we welcome you, and we look forward to talking with you while you're here. Okay, I was an integrator for many years and I've attended a lot of conferences, but nothing compares to this community's spirit of cooperation and innovation. Ignition was created to help controls engineers and IT professionals to deliver easy, affordable, and fun solutions in record time. And I'm actually thrilled and honored by your response to it. We couldn't have predicted how you would embrace Ignition and come together as the amazing group that you are. So thank you for joining us and being a part of this community, and we wouldn't be what we are today without you.
01:49
Wendi-Lynn Hechtman: We are not just a tech-heavy software company. We have built a strong and balanced organization to support the ever-increasing demands for Ignition. And over the years, we've established the highly competent leadership team who embrace our core values. And we knew that one day, we would turn over our C-roles to these rising leaders. So in July, we appointed Colby Clegg to CEO, Kat Robinett to COO, and Carl Gould to CTO. Steve and I remain as the Executive Chairmen and will continue to guide IA's top-level strategies. Colby and Kat will execute strategic plans and focus on the company's day-to-day operations, and Carl will guide the development roadmap and usher in new innovation. Since this transition, we've been impressed by their energy, passion, and intelligent planning, and it's already taking us to the next level.
02:58
Steve Hechtman: That's exactly right. But I also wanna emphasize one other thing, and that is this new leadership team fully embodies our four pillars. These encompass the areas of technology, licensing, business, and ethics. There's a lot to these four pillars that I could go into, but just in a nutshell, let me explain 'em. Our new technology model leverages technologies from IT and OT and combines them together into one easy, fun, and affordable platform. Our new licensing model gives you the freedom to innovate and scale without limits. Our new business model balances software development with organizational development so that we can deliver the best possible products and services to you. And our new ethical model commits us to treating people fairly, retaining our culture, continuing our expansion, and remaining viable. These are our guideposts, and we've been living 'em for almost 20 years. So know that as we pass the torch to these stellar performers that they'll always uphold our core values.
04:17
Wendi-Lynn Hechtman: We have a wonderful workforce here at Inductive Automation composed of a wide range of talented people, and I'm especially proud of the many women leaders in management and technology. We have amazing women leading the way across the organization, from software engineering, sales, marketing, finance, HR, community alliances, and the executive level, such as our new COO, Kat Robinett. Kat has worked directly with Steve and me for years, learning what it takes to run a lean and mean organization. She epitomizes the intelligence, energy, and integrity that we strive for in executive leadership. Let's hear from her now. Please welcome the new COO of Inductive Automation, Kat Robinett.
05:20
Kat Robinett: Thank you, Wendi, for that introduction and for your trust in me and all the other new company leaders. I'm so excited to be here today. In my new role as a COO, I'm responsible for the company's daily operations and facilities. I work to oversee the tactical execution of strategic goals and projects, as well as support and back up Colby in his CEO role. Steve and Wendi have set a high bar for us to follow, and it's amazing to see what they've accomplished. Working together, they turned an idea to solve their customers' pain points into an industry-leading company with Ignition installations in nearly every industry and in more than 100 countries. It's incredible.
06:05
Kat Robinett: In today's keynote, we'll be talking about the progress of our company and this community. Colby, Karl, and I will take the first part of the keynote to look at the state of our company's growth and the plans for the coming year. And then Don, Travis, and Kevin will take the second half of the keynote to look at the growth of this community. So, let's start with the growth of Inductive Automation in the last year.
06:31
Kat Robinett: Wow, it's been quite a year. Since 2003, Inductive Automation has experienced astounding year-over-year growth, and this last year has been no exception. Last year, we achieved an overall sales growth of 27%, and through the first three quarters of this year, our strong year-over-year growth remains intact. One of the unique things about Ignition's customer base is how diverse it is. Ignition is used in almost every industry, including food and beverage, oil and gas, water and wastewater, automotive, data centers, energy, and many more, and we've seen substantial growth in Ignition sales in many key industries over the last year. For example, in manufacturing, we saw a 62% growth, and a 76% growth in packaged foods and meats. Ignition sales in electronics more than doubled, with a growth rate of 113%. And dairy products grew by an incredible 239%. And in the biotechnology industry, Ignition sales nearly quadrupled, with an astounding growth rate of 276%.
08:00
Kat Robinett: Internationally, we've also seen substantial growth, thanks to the great work of our distributor partners, who saw a 34% growth rate in 2021. Thanks to the fantastic work of our sales and marketing teams, Ignition's name and market presence is growing larger every day, and it's growing stronger in more vertical industries than ever before. And it's being used by some of the world's largest and most successful companies. Today, Ignition is being used by 44% of the Fortune 500 companies and 57% of the Fortune 100 companies. So to keep up with all this growth, our company has stepped up our efforts over the last year to grow our staff to ensure that our company's services match the demand for our software.
08:54
Kat Robinett: Since the last ICC, we've grown our HR team by 75% to help bolster hiring efforts. The HR division is near and dear to my heart. And not only have they done a fantastic job hiring they've done an incredible job taking care of all of our employees. With many new team members, both local and remote, the company has prioritized the importance of our IT support and cybersecurity. In the last year, we've doubled our IT team and strengthened our cybersecurity team to ensure that our company's data is always secure. In the same period, we've also hired 97 new employees, including 36 team members for our support and training divisions.
09:42
Kat Robinett: Speaking of our support team, I'd like to give a shout-out here. Our amazing support team is the unsung hero of Inductive Automation. They work day in and day out to help Ignition users with the knowledge and customer service they need to keep their Ignition systems running strong. And we know they're doing a great job because you've told us so. Here's a few things this community has shared with us on your experience working with our support team. Brant from Agile Automation says, "We don't call with easy questions, so great job in training your support team." And Ryan from Technical Services says, "The support team has been an instrumental component of why we love Ignition so much. They're happy to work with my colleagues to solve issues and provide recommendations. It has been very much appreciated." And Pete from Eramosa Engineering says, "We always look to provide best-in-class services to our clients, and for us, to have a strong partner in the background such as Inductive Automation, providing us technical support at a high level, we're able to bring that value to our customers."
10:52
Kat Robinett: And James from C. Tech says, "All I can say is not only is the Ignition product great, their tech support team is #phenomenal!" Thank you so much for sharing that with us, and thank you to our support team for their stellar work. Let's give them a round of applause.
11:20
Kat Robinett: Thanks to the rock-solid foundation built by Steve and Wendi, Inductive Automation is stable, bigger, and more profitable than ever before. But beyond those impressive sales and growth numbers, the more important thing is what those numbers represent to us. Steve started this company with a mission, to improve the industry, solving one pain point at a time. Each Ignition sale isn't just a line item on a spreadsheet. It's a problem solved. It's a project delivered on time. It's a successful launch of a new product line, or it's a new idea just waiting to happen. We work every day to put the right tools into the right hands to make this industry the best it can be. Those hands are your hands. And we wanna thank you for making Ignition and Inductive Automation a success. Our team is inspired by this community every day. Your efforts are what drives us to keep improving. We make Ignition, but you make it awesome. And we promise to continue doing our part so that you can do yours now and into the future. So to talk more about the future of the company, please help me welcome Inductive Automation's new CEO, Colby Clegg.
13:00
Colby Clegg: Thank you, Kat. Thank you, Steve and Wendi, and thank all of you for being here today. Man, after three years, it's really, really incredible. The virtual conferences were great. It was a way to connect with thousands of people, far more than we can ever host here in Folsom. And if you're joining us virtually, welcome, and we're glad to have you. For all of you, though, who made the extra-special effort to be here today, I just wanna give you a special thanks. I mean, talking to everyone yesterday, the various people I was able to talk to, really showed me that the spirit of ICC is alive and well and embodied by all of us getting together and connecting in person. So, I don't know, I've been thinking a lot about the last few years and where things stand, and I can't get away from this feeling that we've lived through a little bit of a paradox. I feel like everything has changed, and yet nothing has changed. Does anyone feel this way? No? It's gonna be a long 10 minutes, but I think I can explain.
14:01
Colby Clegg: Clearly, everything has changed. The fact that I'm standing here talking to you in this new role is one obvious data point, at least for myself. And Kat just described how our company has grown. Do you know that over 50% of our employees didn't work here the last time we had an in-person ICC? And how many of you have only discovered and started using Ignition in the last few years? I know there are at least a few because I talked to you yesterday. So we've doubled our workforce since the pandemic began, and we've moved to being remote first, which means that we structure all of our activities to support remote work natively. The result has really been great. This was a 180-degree change from how we operated before when we were fiercely proud to perform all of our activities from our office here in Folsom. Of course, we're still very proud of the work we do and of our strong vertical integration, but now, we've broken down the barriers of the walls.
15:00
Colby Clegg: We've been able to hire so many talented individuals that we wouldn't have had access to before, and we now have over 40 employees working full-time in other states or far-away towns. As we've grown, naturally, we've had to adapt and evolve our structures, which is what Steve and Wendi just talked a little bit about, highlighting especially my role, Kat's, Carl's, but we've recently made a few other high-level changes, and I'd like to take a moment to highlight them a little bit.
15:30
Colby Clegg: Travis Cox is now our Chief Technology Evangelist. His mission is to drive awareness and excitement around Ignition in the industry. I know that many of you have worked directly with Travis, and I think virtually everyone has experienced him in some way, either through webinars, presentations here at the conference, and so I'm sure that you will all agree with me when I say that there is no one better suited to this role than Travis. I have simply never seen anybody leave a meeting with him not being more excited and enthusiastic about our software, and that includes myself.
16:05
Colby Clegg: We promoted Kevin McClusky to the role of Chief Technology Architect. Kevin has guided many customers towards enterprise-wide adoption of Ignition over the last few years. In this new role, he'll continue to provide broad-scale architectural guidance, but he'll also act as an important bridge between customers and our leadership team, bringing back important feedback that will help us ensure that our technology, our product offerings, and our company are well-suited to meet the needs of this growing community. Kevin is a sharp technical mind and a skilled businessman, and I'm excited to see where this role develops. Finally, with security as a core company focus, we've promoted Jason Waits to the role of Chief Information Security Officer. Jason will work with leaders throughout the company to ensure that we have a strong security stance across all of our products and offerings and operations. Jason eats, sleeps, and breathes security, and I am so excited to have someone with his talent and demeanor in this very important role.
17:08
Colby Clegg: The creation of these new more public-facing roles and the elevation of these individuals has had a cascading effect throughout the rest of the company. As a result, we have new VPs, new directors, new managers, all staffed with individuals who have a long track record here at Inductive Automation and a deep understanding of our culture and values. Truly, our company continues to evolve to meet the demands of growth. And yet, our core values remain the same. Our mission is to break down barriers and enable customers to solve real, tangible problems with no economic or technological barriers. Our company rests on the four pillars that Steve established and just described: technology, licensing, business model, and ethics. Those remain as relevant and important today as they've ever been, and I can assure you that our entire leadership team is as focused and dedicated as ever in carrying these values forward.
18:07
Colby Clegg: So you see, things have changed. And yet, they haven't. Well, that's one half of the equation, our company. What about the other half? Perhaps even more important, the industry. In March of 2020, clearly, everything changed. I don't think there was a single company out there that didn't wish they had better remote access and control of their plants, processes, and facilities at that time. Globally-dispersed supply chains wreaked havoc on society. And even today, you can't get so many normal products with the regularity and ease that we were used to a few years ago. A few weeks ago, I had to buy a new washing machine. Has anyone tried to do this recently? Clearly, there's a lot of work to do. When you throw in talk of trade tensions and the very substantial conflicts going on around the world, it's easy to understand why everywhere, governments and companies are so engaged in trying to figure out how to build back smarter, stronger, with more resiliency and more flexibility.
19:06
Colby Clegg: Companies everywhere have been pulled forward on their technology plans. Manufacturing is being thrust ahead in an accelerated evolution, and we have to get smart about resources. Hardware abstraction, platform independence, architecture as a service, have become crucial in an age where you're lucky to find any kind of hardware, let alone a specific device model or even firmware revision that you might need. Digital Transformation sounded nice a few years ago, but today, it stands for a wide range of initiatives that are solving real, fundamental issues that have been exposed over the last few years. These quotes from a recent Deloitte industry outlook highlight a few of those needs. Data integration, supply-chain management, security, these are just a few of the many sectors under heightened scrutiny at the moment. And not to mention people. The St. Louis Fed says that labor shortages may represent the single greatest obstacle to the manufacturing sector's growth. I think we all know this perfectly well. We've all experienced it. It's simply hard to find qualified people.
20:12
Colby Clegg: Now, with an emphasis on reshoring and increased domestic production, it's gonna be harder than ever, and more than ever before, we have to make manufacturing jobs attractive to new talent. We have to train and develop the people we need, and then we have to augment them with automation and intelligent systems. But okay. Digital Transformation, knowledge transfer, improving automation, improving manufacturing, isn't this what we've been talking about here at ICC for 10 years now, and here at Inductive Automation for 20 years now? You know, I love when things line up. Perhaps it's my programmer's mentality, but I get a kick out of reusable concepts. So I'm gonna call this section object-oriented theming.
20:56
Colby Clegg: This year is ICC X. The X, you have been told many times already, stands for 10. It's our 10th edition. But I see something else: I see a crossroads. Perhaps I'm forcing the issue, but I don't think so. I think you can look at everything I just described and see our industry and in fact our company at a crossroads. I mean, we've been talking about OT and IT convergence for a long time now, but what happens when they actually converge? Is this what it looks like? We can't get hardware, so platform independence and architecture infrastructure as a service are crucial. Ignition introduced platform independence to the SCADA market in 2010, and is better suited to both of these concepts than any other product I'm aware of in this space. We need to bring data together in loosely coupled, interoperable, unified data systems, data models, concepts we've been promoting since the beginning through technologies like OPC UA, MQTT, SQL databases, and so on. We need to be agile, quick to develop, and quick to respond.
22:00
Colby Clegg: This is what people love about Ignition. It's a rapid application development environment, and we have structured everything towards agility: our pricing, our unlimited licensing model, our quick install, our demo mode, how you launch clients, how you launch designers. Should I keep going? Keep going? No? Finally, we need to be able to leverage the latest technologies to drive innovation. Ignition is the ultimate hub that connects the plant floor to the immense possibilities of the latest technologies, like AI, stream processing, advanced analytics, and so on. Many of the projects that you see highlighted here in the Discover Gallery and in our case studies use these technologies today to solve real-world problems. So X is the crossroads where industry needs meet the technology trends that have been developing for years. And so where does that leave Ignition? Right in the middle, of course.
22:54
Colby Clegg: Inductive Automation has made the right choices along the way. We've established technology to take you in the right direction, and we've built the company to be there to support you. All of this working together towards one goal: enablement. To enable you to capture the moment and deliver lasting change, to deliver you to break down barriers, disrupt the status quo, and deliver the systems that modern industry needs today, all backed by a company that's strong, independent, and here to support you. We've walked the path to decisions and developments that have led us here. Industry and market needs have developed and evolved along the way bringing us to this point now, the crossroads of Digital Transformation. I can assure you that you are all on the correct path. How do I know that? Well, clearly because you're here with us today.
23:52
Colby Clegg: So there we are. Everything has changed, and yet everything is still the same, and that we're all here walking this path together. So, okay, now, where are we now? Where does that path lead? How do we capitalize on where we are and continue to lean in to all the incredible opportunities that we have in front of us? To help explain this, I'd like to now invite out on stage our newly minted CTO, of course, my good friend and counterpart, Carl Gould.
24:29
Carl Gould: Thank you, Colby. Good morning, everybody. Great to be back here in the Harris Center again. So this morning, I'd like to pick up right where Colby left off and consider how Ignition fits into this moment. We've been talking a lot over the last few years about Digital Transformation. How does Ignition fit with that? Well, quite simply, Ignition enables you to create the solution that means Digital Transformation to your organization. Okay, kind of a bold claim, if you think about it. It sort of begs more questions, like what is Ignition, and how could this really be true? How could one product enable the solutions that come to define Digital Transformations for organizations across such a wide swath of the global economy in such a huge range of industries?
25:15
Carl Gould: I am sort of hesitant to even try to answer that first question. What is Ignition? We all sort of have our favorite way to attempt to do that around here. Often, it'll get defined by categories. Is it a SCADA platform? Is it an IIoT platform? Yeah. My favorite way to describe what is Ignition is it's an industrial application platform, but I will admit that this can feel a little bit maybe too convenient, a little too neat and tidy. But I don't even wanna worry about that 'cause I'm much more interested in tackling the second question, the how question. How is Ignition able to be this enabler of Digital Transformation across such a wide part of the economy? How can it be such a chameleon? And the answer to that question is more nuanced, a little bit more multifaceted. And exploring these facets kind of helps us examine some of Ignition's fundamental traits and philosophies.
26:09
Carl Gould: So when we set out to design Ignition, we wanted to build a pragmatic toolkit that would let a motivated, creative controls engineer build any kind of industrial application that they set their mind to. And to us, this meant four important things. They needed to be able to run it anywhere, connect it to anything, extend its functionality when needed, and that we needed to get out of the way. And if along the way, we could make it fun to use and fast and pretty, yeah, we were pretty happy to do those things, too. So I wanna examine these four things, and we're gonna do it in reverse order. So, first of all, getting out of your way. This is a pretty important one to us. There's a lot of examples of what I mean by this. A good one would be our licensing. We, from the get-go, introduced unlimited licensing because we had seen too many of our own projects have their ambitions nerfed because of licensing restrictions. We didn't want those kinds of restrictions to get in your way, to prevent you from building something awesome, and really being able to use the product to its full potential.
27:11
Carl Gould: Another example would be, "Hey, you wanna try Ignition? Great. Go to our website, download it, install it, run it in the two-hour trial mode as much as you want." Sometimes I think that simply by not gatekeeping is a large part of how we enable so much innovation in this community to happen.
27:30
Carl Gould: So number two, extending Ignition's functionality. This is a really important one, and it means a lot of different things. Simple things like having the right places throughout the product to layer in bits and pieces of scripting and expressions to really fine-tune and customize Ignition's behavior in so many different ways. It also means having a public SDK so that anybody can just go write a new module that brings brand-new features to Ignition. You can see this in action, right? We have our partners building awesome new modules for Ignition. Cirrus Link modules have really allowed the IIoT space to flourish with Ignition. If you add Sepasoft modules to Ignition, it transforms into a full-fledged MES solution. And I know that many of you have created modules as well when you needed that little extra bit of functionality that wasn't built into the product.
28:20
Carl Gould: So this emphasis on extensibility in all layers of the product is really the key to its wide applicability across so many different industries. It's also the key to us staying really lean and mean and focused. We get to focus on the core platform, data acquisition, and application-building, security, scalability, stability, and then you bring the expertise to bring the product that last mile and build something really custom and amazing and tailored for your industry.
28:57
Carl Gould: Connecting to anything and everything. When we started, this mostly meant connecting to any SQL database, any OPC server. And the scope has grown from there. So, after that, we had to build our own OPC server in order to remain cross-platform, which meant we needed to build our own device and protocol drivers. And while I'm at it, I'd be amiss if I didn't mention that we have a new protocol driver coming out soon. We have an IEC 61850 protocol driver that is currently in beta. Should be welcome news for anybody in the power industry. We expect that to be released within the next few months. But it's not just databases and industrial devices that we strive to have Ignition to be able to connect and interoperate with. We've always had this philosophy that the broader world of IT software is always going to be able to come up with solutions for data storage and retrieval and messaging that are going to be better than anything we might build in-house. And so it's a better strategy for us to be able to easily connect and interoperate with those solutions using open-data formats than it would be to try to build something proprietary. And I'll circle back to this in a few minutes.
30:08
Carl Gould: But fourth, being able to run anywhere. So, Ignition is a JVM-based application, which means that it's very naturally a cross-platform application. In the early days, this was kind of an intellectual curiosity. We had a few European customers who were pretty excited about running on Linux, a few of you were pretty happy to be able to run the designer on a MacBook. But it wasn't that important in the early days. But it has grown in importance, and these days, it's one of our most important architectural capabilities, for two important reasons. One is that by being cross-platform and being based on the JVM, Ignition fits into so many different places, computationally speaking. You can run it on devices large and small across a variety of computing architecture.
30:51
Carl Gould: So you can take Ignition, put it on an arm-powered Edge device where it will happily collect some data, maybe send it up to an MQTT broker. You can take that same product, throw it on a cutting-edge rack mount server, throw a bunch of RAM at it, and it will happily power hundreds of clients and manage terabytes of data through a big SQL database. And having one product that can do both of those things and everything in between is really a huge advantage. It's a big advantage for us because we have a narrower testing footprint, a simpler deployment model. When we develop a feature, that feature is then usable at all those places in the architectural stack. And it's a big advantage for you because you invest a lot of time and effort building your own expertise in Ignition, and then you are able to parlay that expertise into so many different kinds of scenarios.
31:45
Carl Gould: But beyond device and operating system compatibility, being cross-platform and based on the JVM also means that we really get to naturally participate in what is nothing short of a technological revolution that has taken hold. And that is container-powered deployment orchestration techniques. We really think this is one of the biggest stories in tech over the last five years. Container orchestration allows you to bring computing resources to bear on a problem with orders of magnitude improvement in speed and ease and reliability and repeatability, making service deployment, testing, upgrades, disaster recovery, all kinds of things that used to be hard because hardware was physical much easier because now hardware is basically software. And it's our roots as a cross-platform application that allows Ignition to so naturally participate with these techniques.
32:39
Carl Gould: So for these four reasons, we're really confident that Ignition is the right choice for so many organizations' needs for Digital Transformation. But of course, there's always room for improvement. So today, I'd like to talk about one thing that we have coming. And of course tomorrow, we'll be back up onstage, tomorrow morning, in the tech keynote, we'll have a more product-focused discussion talking about what we've been up to and plans for the future. But today, I wanna cherry-pick one thing to mention this morning, because it fits so nicely with these themes I've laid out. And that is Ignition Cloud Edition. So, what is Ignition Cloud Edition? It's Ignition that runs in the cloud, but many of you have been running Ignition in the cloud already. So, Cloud Edition is a custom-tailored version of Ignition specifically built to run in the cloud. It'll be available initially through the AWS Marketplace, followed shortly by availability through the Azure Container Registry. And it's different from standard edition in three important ways.
33:39
Carl Gould: Number one is distribution. You don't download Cloud Edition from us and then go install it. It's a product that's available through your cloud infrastructure marketplace, available as a prebuilt image or container. And that leads to important difference number two, which is that you don't purchase an upfront license for Cloud Edition. Instead, purchasing goes through that same application marketplace, which is important because it opens up various kinds of scalable pay-as-you-go purchasing schemes. And that is important because it enables elastic deployments. So now, by being able to pay for your usage as you go, you can have much easier elastic deployments, either elasticity in instance count or in compute size.
34:27
Carl Gould: And there's also some feature differences in Cloud Edition. So, Cloud Edition, being an edition that is running in the cloud, isn't really appropriate for direct data acquisition, right? You don't really want a network path from the cloud directly into your plant's PLC, that would be pretty poor practice. So, Cloud Edition won't have our normal device drivers built in, but instead, it'll have a collection of cloud connector modules. These modules will allow for connectivity and integration with common cloud-native technologies, things like document databases and message queues, key-value stores, these types of things. Think about MongoDB and Kafka and RITA, those sorts of things.
35:13
Carl Gould: So you can see how Cloud Edition really kinda rounds out our commercial offerings of Ignition. You have Ignition Edge for running in embedded devices, standard Ignition for running on premise, and Cloud Edition now specifically for running in the cloud. And you can also see how it fits into the philosophies that I laid out, specifically, the ability to run anywhere and connect to anything. Now, a quick caveat or maybe clarifying point 'cause I really don't want anybody to get this message twisted. This is not us moving Ignition toward a SaaS business model. We have no interest in doing that. Cloud Edition is not SaaS; it's a product that you can buy through your cloud infrastructure provider, but once you do, it is your cloud infrastructure. It's not a service that we're providing. So that might seem like splitting a hair, but it's an important hair to split.
36:02
Carl Gould: We actually really believe in on-premise software for the most part being the appropriate choice for controls applications. But what we're seeing now is a lot of really interesting hybrid architectures where you have on-premise assets all communicating and coordinating with cloud-deployed assets so that you can kind of get the best of both worlds, right? You can get your controls applications running on premise where they belong, but also get your data up into the cloud where you have essentially infinite storage and compute power, easier access to machine learning models. And these hybrid architectures offer some really compelling advantages, and we're really excited to see what kind of new solutions you all create with these types of architectures. So we're excited to be able to bring you Cloud Edition early next year.
36:54
Carl Gould: And as I wrap up, on a more personal note, I'm really excited to be taking on this role of CTO at Inductive Automation. For the past few years, my role as Director of Software Engineering has been a largely reactive one, and I'm looking forward to pivoting to a more proactive role. And so in service of that, I am gonna be hitting the road more, hopefully visiting with many of you if you'd like to host me and show me the cool stuff you've built and bend my ear about frustrations you have, let me know, not just over the next few days, but in the future as well. 'Cause I really wanna be in the best position I can be in here to guide the team and understand where our opportunities are.
37:33
Carl Gould: It is really true that the most gratifying thing about working on Ignition all these years is seeing how this community has grown up around it. It's really amazing, and I'm really looking forward to getting even more connected with all of you. So, on the topic of community and its growth, I'd like to hand it over now to Inductive Automation's Chief Strategy Officer, Don Pearson.
38:06
Don Pearson: Well, good morning, everyone. I know it's already been said, but it's really nice to have an opportunity to actually connect again in person. And even the reception last night was great to see a bunch of folks I haven't talked to in a long time and get some conversations, some updates on where you're going and what you're doing. You know, for me, one of the things that's absolutely the best part of my job here is I do have the opportunity to get out and work with a bunch of our partners and really work with you to build this community together. The spirit of partnership is really what ICC is all about. And for us, when we look back at our first ICC, it was really kind of the beginning of what's come to be known as our community era, an era that goes on to this day.
38:58
Don Pearson: But if you take a little more historical note before we started the conference, we actually didn't even know that we had a community. We knew that we had a lot of companies who were using Ignition, but we had never gotten them together before. So, when we did that first conference, we weren't really very sure if any of you guys would show up. But you did. And many people in the crowd today and people I talked to last night were actually in that first ICC and have spent the last 10 years coming every year that we have a conference. And to me, the really impressive thing about the first ICC was not the number of people who came. It was the impact that you had on us. It was the impact that you had on each other. And as time has born out, the impact that you continue to have on the industry overall.
39:56
Don Pearson: You see, as it works out, when you get a whole bunch of Ignition enthusiasts together and you put them in the same place at the same time, you folks start working together. And we certainly have seen a tremendous amount of growth back to the integrators that came to our various conferences. We saw relationships forged and working groups set up and collaborating with each other happening. And 10 years later, I would say that this amazing group of integration professionals, granted what I'm about to say is a little bit self-serving and biased, but I think you've grown into one of the strongest, if not the strongest, successful group of competent integrators across the globe. And it's demonstrated by the projects you're doing every single day.
40:39
Don Pearson: The program overall has grown to over 3,400 integrators, which is absolutely amazing. And we have 86 Premier Integrators, which are... That's our highest level. And when I think about that, I also look at it from a different viewpoint. I know you have, on the one hand, you kind of have what I've heard referred to as Fred and the Shed, and then you got integrators with hundreds and hundreds and hundreds of integrated professionals. I figure that those companies represent somewhere in the neighborhood of 50,000 individual engineers, integrators, and automation professionals. And back to Premier for a second, being a Premier Integrator means that you have deep knowledge and expertise in Ignition and that you work extremely well with Inductive Automation as a partner. We take the partnership with you as integrators very seriously.
41:29
Don Pearson: To us, it really is. I know it's been mentioned in passing, but your success ends up being our success. Just a couple of success stories I wanna share with you. This one's from Grantek. Alissa Daly is a Partner Program Manager there at Grantek. They're a long-term integrator of ours in the Premier program. "In the true spirit of partnership, Inductive Automation provides open lines of communication, clarity around version releases and improvements, and even incorporates integrative feedback in their product development." And a few weeks ago, I had a chance to be in Indiana for a Discovery Day where we were co-hosting with a number of partners in the state of Indiana. And I was invited by Scott, would like to go out and go to Fishers, Indiana, and spent some time with Scott and some of the members of his team. They're one of our program's strongest integrators, going back many years. And in fact, they won the Integrator of the Year Award in 2020.
42:26
Don Pearson: Here's what Dwayne Butcher, who's the Marketing Director there said about his relationship with the program: "For years, Inductive Automation has been a positive market disruptor. This has provided countless Ignition-related opportunities for Flexware Innovation's customers and prospects. Being part of Inductive's Integrator Program has been both effortless and rewarding." And last, just one more, DMC. Great partner in our program, you're gonna get a chance to see them in action tomorrow 'cause they're competing in the Build-a-Thon. Elizabeth Hill Reed is a Project Manager there, and she told us about her experience. "With support from Inductive and a great online community, DMC can confidently tackle new challenges and consistently deliver great results that push the boundary of what a SCADA system can do."
43:21
Don Pearson: So, really, when you look back at it and you think about Integrator Program, it really is the case that we partner you, ends up being what Steve intended, actually. When he started out, he did it to make the work of integrators easier, and also, as he said many times, a little bit more fun again. And each success that we hear confirms from feedback of you that we're on the right track, and we should stay the course and keep doing what we're doing with supporting you as integrators. We are truly stronger together. And I realize that may sound like a nice marketing slogan. It's not a bad one, actually, but, it's truly factual. When we work together, we really can change the industry and have a significant impact on what happens in the industrial sector going forward.
44:14
Don Pearson: So, if you're not part of the program, just a quick little pitch here, please, now's the perfect time to join. We're just at the tip of the iceberg of opportunity, and there's plenty of opportunity for everyone. In fact, more than just a kind invitation, we actually need you. The truth of the matter is your participation is what makes this a great community. The section I'm in is talking about the community and what it means is I'm talking about you because you are the community and we're a part of it with you. And I think there's vast opportunities for all of us as we continue to grow and work together.
44:53
Don Pearson: Now, in addition to the success of the Integrator Program, we've also seen a lot of growth internationally. Kat mentioned a little bit earlier, Inductive Automation now has international distributor partners in eight regions, including Italy, France, Central America, Australia, sub-Saharan Africa, Switzerland, Norway, and Brazil. These distributorships cover 20 countries, expanding all the while. And as mentioned earlier, our distributors saw great growth last year, and it's also been rewarding to see more and more people coming to the conference from across the world. All the distributors are represented here, but there's a lot of other people from, I don't know, two or three dozen countries that are joining us here. So if you are joining from other countries, we welcome you and really look forward to working together with you and getting to know each other better.
45:46
Don Pearson: You know, to shift gears just a little bit here, one of the main reasons that we started doing this conference was for knowledge transfer. Because we knew that to support our community, we really did need to share more than just our software. In fact, enablement through knowledge transfer has always been one of the core missions of Inductive Automation. And you see several initiatives that focus on that. That's the reason that we launched Inductive University. As you know, it makes hundreds of videos available to anyone free online across the world, you can learn Ignition just 'cause you want to, and it's there. And millions and millions of video views have occurred up to this day, and it continues to grow every day.
46:32
Don Pearson: That's also why we launched Ignition Maker Edition. This allows students and hobbyists use Ignition for free, for non-commercial personal projects. And many of you here are taking advantage of that. Additionally, we have Ignition Exchange, which enables you as users to create, upload, and share Ignition resources with the community. And it was in that growing spirit of enablement through knowledge transfer that we started the Educational Engagement program a few years ago. This program has a specific goal: It aims to foster relationships in our local, national, and global communities by creating a bridge between industry professionals on the one hand and educational institutions on the other.
47:24
Don Pearson: The idea is a very simple one: promote creativity and innovation through meaningful educational experiences with Ignition. We donate our software to these educational institutions, and then we work with them to ensure that they get maximum benefit with their students. It's a great combination, great work. And even with the pandemic sidelining many universities and schools for a good part of 2020, we've seen incredible growth on this program. We're now at 60-plus academic institutions covering 10 countries, and we got another 20 in the pipeline, which will be coming on over the next couple of months. This program is extremely important because it's the investment that we make in our community's future. Enabling the workforce of tomorrow absolutely starts with education today. We need another generation of engineers coming up and going out into the workforce. And really, I get really excited about this 'cause there's so much potential.
48:24
Don Pearson: Can you just get the idea that we have 200 top engineering schools all across the world with Ignition in the curriculum, along with their engineering skills? We're gonna basically totally change the industry in a way that will only improve the results that everyone's able to get. And also, I might also add, I think I'd like to give you a little pitch here. Not to get too excited, but it's always good to have an action item when you leave. So, the action item, the pitch is just about a minute long. But here's my pitch: If you know of a trade school or a university that would be interested in students learning more about industrial automation, and utilizing Ignition, then get involved in your local area, go out, I don't know, put in some time, share your knowledge and expertise, do an internship, get on some advisory board from industry. Do an internship, whatever it is. But investing in those students is gonna help us build a better industry for the future. And additionally, it'll be a great investment for your own company. So really, I promise you, your efforts will be appreciated and worthwhile.
49:37
Don Pearson: Now, another area that we saw a lot of growth in and has been ever since the beginning of our conference is the area of the strategic partnerships that we've forged with many organizations that extend our product in more ways than ever before. We developed alliances with hardware companies through promoting Ignition Edge through an Onboard program. Our work with the state of Indiana is an exciting recent development that I just mentioned briefly earlier, but I'd like to mention again here. You see, Energy Insights is a new Indiana statewide program seeking to engage a hundred manufacturers this year, 400 next year, and a growing number beyond, to integrate an Amazon web services-connected factory platform that will gather data from legacy factory equipment and energy management systems. It's a huge opportunity 'cause there's more than 8,000 manufacturers just in Indiana.
50:34
Don Pearson: So, in collaboration with Energy Systems Network, the Emerging Manufacturing Collaboration Center or EMC Squared in Indianapolis, and Indiana Economic Development Corporation, the program was created with the goal of helping Indiana manufacturers track their energy use, start there, and real-time provide data analytics to help them basically reduce their energy costs. So working with AWS, Cirrus Link Solutions, Opto 22, Megha AI, and Premier Integrators like Feyen Zylstra, we're combining our efforts to make an incredibly quick, easy, and cost-effective for companies to really get started and take a few steps on their Digital Transformation journey and do it with a demonstrable ROI. So they might just get the idea that they go forward with the art of the possible as they grow beyond that across their organization.
51:30
Don Pearson: I'm particularly excited about this program because it's a great example of how the Ignition platform can facilitate an entire ecosystem of companies and solutions that's then capable of delivering real, practical, and measurable results. It's a great example of how we really are stronger together. Now, that's the kind of collaboration that just happens when you get a group like this together. That's what happens at ICC. And that leads me to my final invitation, final invitation to you. For well over a hundred of our staff, this is their first ICC. It was mentioned before. Dozens of our remote team members have come in from out of the area just to be together for us all to be together this week. This applies to all of us. If you wanna make the most out of this conference, please just don't be a passive observer.
52:27
Don Pearson: Walk up to somebody, introduce yourself, talk, share some ideas, look for ways that you can work together, and you will find ways that you can work together. Back to our first conference where we talked about connections, powerful connections, our power is in our connections. And as Colby said, this conference is at a crossroads, where great ideas and technology come together. And this community's collaboration, its innovation, its energy. This is such an exciting time, 'cause you may not know it, but you really are one-of-a-kind in this industry. When we get together like this, it becomes very evident to us. So, make the most of the opportunity. Your next big idea may be just around the corner.
53:14
Don Pearson: We talked a lot about moving the industry forward, and really, it has been said and resaid that it's the work that you do that really is what moves us forward. The projects big or small, your innovation and ingenuity that make the difference. So, for the next part of the presentation, we'd like to take a little bit deeper look into some of the fantastic project work of this community. And I can tell you, I cannot think of two people who would be better to do that than our new Chief Technology Evangelist, Travis Cox, and our new Chief Technology Architect, Kevin McClusky. So, if you could, please welcome to the stage Travis and Kevin.
54:10
Travis Cox: Alright, thank you, Don. Hello, everybody. I wanna take a moment first to say a thank you to Steve and Wendi, Colby, Carl, and Kat. I'm really truly humbled to be in my new role here at Inductive Automation and I'm really excited to be back here in ICC in person, right? Come on.
54:31
Travis Cox: So I definitely can't wait to connect with all of you this week, and I also cannot wait to connect with all of you in my new role as Chief Technology Evangelist. I truly love the Ignition platform. It is an incredible platform. It can do so many different things. I know that it can open up a lot of opportunity, it can solve a lot of great challenges. And in fact, I'm always the first one to say, yes, Ignition can do that. And that's evident by what we're doing here at Inductive Automation. We use our own product for our CRM, for our lobby sign-in, for our building automation solution, and even our March Madness Bracket Software. Ignition is truly limitless. So, I am really excited to see what all of you guys are gonna continue to do with Ignition as we go forward. As Chief Technology Evangelist, I'm gonna work effortlessly to continue to educate you about what the art of possible is, what you can do with the Ignition, and show you that you can be confident in saying "Yes, Ignition can do that." And there's no better place to see the innovative uses of Ignition than here at ICC.
55:34
Kevin McClusky: Absolutely. Yeah. Ignition, as you all know, is a powerful tool set, but it's really what Ignition users do with it that makes it special. I love collaborating with the smart people in this community to build awesome new solutions. And that's really part of why I'm so excited to be the company's new Chief Technology Architect. Now, what does that actually mean? I've gotten that question a number of times yesterday, and I'm sure I will over the rest of the conference. But let me address that just a little bit right here. So, in that position, I'm going to get the opportunity to work even closer with the community to help ensure that the architectures of tomorrow are possible and well-supported going into the future. I'd say if that's a mission, that would be my main mission right there. I'll continue to work closely with the community, understanding project and technology needs. I'll be working closely with Carl, Colby, Travis, and the rest of the team to help ensure Ignition continues to be as useful and innovative as possible going into the future.
56:36
Kevin McClusky: And speaking of innovation, to talk about the projects that Don just referred to, this community has made some really amazing Ignition projects in the past. And this year is no exception. This year's Discover Gallery showcases innovative projects that have stood out across various industries. And six of these are the ones we're going to focus on.
57:00
Travis Cox: Yeah, that's right. And each year, we judge all the projects submitted to Discover Gallery on several criteria, including scope, including uniqueness, and overall user experience. And the best ones are awarded the Firebrand Award. Since 2013, the Ignition Firebrand Awards have honored industrial organizations and system integrators whose work showcases the limitless potential of the Ignition platform and transforms organizations and their customers for the better.
57:28
Kevin McClusky: By implementing bold new ideas, trailblazing new practices, and advancing Ignition around the world, these organizations really have earned that name Firebrand. Because of the great work with Ignition, six companies are being honored today with these Firebrand Award winners. These companies are BIJC, Flexware, Nordlaks Produkter, Réseau31, Streamline Controls, and Vertech. These companies did some really unique and incredible projects that honestly really blew us away. The list includes projects that leveraged the power of Ignition's module SDK, ones that used MQTT to create streamlined data pipelines and enterprise-wide applications.
58:14
Travis Cox: And we saw projects that really pushed the boundaries of visualization with beautiful designs and beautiful high-performance HMI applications, and projects with thousands of screens that they made viewable on any tablet, any mobile device, smart TV, and actual PC. So let's take a look at all these Firebrand Award-winning projects in more detail, starting with BIJC.
58:37
Kevin McClusky: So BIJC used their expert knowledge of Ignition to enable Scottish Leather Group to develop a method for tracking up to 1.4 million hides per year through an intake fridge system and an algorithm to assist operators with selecting the best available hides for several outfeed processes. One of the coolest things about the project is that it showcases the power of Ignition's software development kit. With Ignition's SDK, BIJC provided a way to access client USB cameras to take photos of each hide and add complex 2D and 3D charts to Perspective to give operators precisely the information that they need. With its Ignition system, Scottish Leather Group now has more useful information on the quality of their incoming raw materials, which helps them deliver the best possible product to their customers.
59:29
Travis Cox: Alright, for the next project, Flexware Innovation teamed up with Automated Control Concepts to create a Perspective-built application for American Water. This system pulls in data from hundreds of devices and locations in a large hub-and-spoke architecture. Before the implementation, American Water's hundreds of locations across the United States ran in different disparate systems. And thanks to the great work of Flexware and ACC, the new Ignition system centralized the data and standardized everything on ISA 101, creating one powerful, simple, and consistent solution. Using multiple front-end servers behind a load balancer, the system was able to easily get data to hundreds of people across the organization at the enterprise level. And the system pulls in or uses high-performance HMIs on beautiful new Perspective screens to highlight abnormalities and increase operator awareness. It also has newly built enterprise portals to organize key data and key performance indicators for managers enterprise-wide.
01:00:29
Kevin McClusky: Swimming right along, the next Firebrand Award winner comes from a family-owned aquaculture group, Nordlaks. One of the most impressive things about this project is that it showcases Ignition as a full integration platform. The system retrieves data through a dizzying amount of protocols, including Allen-Bradley Ethernet IP, TCP, UDP, BACnet, and many more. And it connects to many different types of devices, including Siemens, Omron, Vega, IFM, and others. Using Ignition Vision, Perspective, and alarming modules, all the data is expertly brought together, and the operators are able to control their processes both on a large scale and a gradual level. This helps ensure that an excellent product is delivered to their customers every time.
01:01:18
Travis Cox: Okay, so we're standing in Europe now for the next Firebrand Award winner. And this is Réseau31. And they required a high degree of alarming and visualization with over 20,000 alarms and 1,000 screens. They need to be viewed everywhere, so they use Perspective to solve that need for ubiquity. Using Perspective, now any agent or client can securely access the Ignition system on a desktop, a panel PC, or a smartphone. The project showcases an impressive use of mobile responsive design, extensive use of maps, and integration with weather services. They even built a hypervision application which is used as a decision support tool for all their managers and department heads. Thanks to the great design and the development work of Réseau31, they can provide frequent updates and new additions to a rapidly changing infrastructure.
01:02:07
Kevin McClusky: The next Firebrand winner goes from the field to the boardroom. Streamline Controls worked with CHS Pipeline and Terminals to replace the legacy SCADA system with a new Ignition-based built system around standard communication, structured data, intuitive visualization, all with the network following the Purdue model. The system uses MQTT to track over 300,000 tags, and it uses both Vision and Perspective together for high-performance displays for enterprise users. In the field, over 30 Ignition Edge nodes gather and contextualize operational data points and interface with over 60 PLCs and flow computers for visibility and control. At the enterprise level, Ignition allowed the organization to build functional, maintainable, and repeatable operational dashboards and applications. Streamline leveraged its considerable amount of expertise and integration skills to really bring all of this together into one solution that provides robust and secure operation for the pipeline controllers, and it provides rich operational data to users across the entire enterprise.
01:03:19
Travis Cox: Okay, so the last Firebrand Award-winning project we'll shine a light on comes from Vertech. SB Energy needed a system to oversee six thorough locations and report industry standard KPIs and data analytics in real time. The Vertech team used an Ignition system to create a single platform, which is a multi-site management tool that enabled the Screenflow Operations Center full data access while optimizing performance at each remote site and easily maximizing energy production and resolving maintenance issues with less time and resources. The solution pulls a staggering 386,000 tags, and they're logging around 10,000 values per second. SB Energy now has complete visibility across its fleet of sites, assets, and energy production performance, and thanks to Vertech's masterful use of design, it has to be one of the most visually impressive projects that we've ever seen.
01:04:14
Kevin McClusky: So, really, if you get as excited about these things as I do, I wanna give a thanks to all of our Firebrand Award winners here for the fantastic work. Let's give them a round of applause.
01:04:31
Kevin McClusky: So for everyone out there, keep pushing the envelope of what's possible, and we'll keep supporting your efforts.
01:04:38
Travis Cox: Absolutely. And also, thanks to the amazing companies included in this year's Discover Gallery. The entire Discover Gallery is a pretty amazing thing. If you haven't had a chance to see it yet, take a look at all the projects there. Make sure you make the time to do so. It's just out to the right, and then to the right over there. I guarantee, if you do, you'll find something and see something that inspires you for the next Ignition project that you have.
01:05:02
Kevin McClusky: I know that we saw a lot of projects that were inspiring here. So but now we've got one more surprise in store for you today. To honor this community's great contributions, we thought it would be appropriate to create an additional Firebrand Award specifically to honor the outstanding contributions of an individual member of our community. The Ignition Forum was our company's first effort at building a community around Ignition, and it's been a huge success. The Ignition Forum is one of the most lively gatherings of industrial control professionals on the Internet, and it's chock-full of thousands of helpful posts and friendly folks who know Ignition. And the key to its success is the active members who give their time and their knowledge daily.
01:05:45
Kevin McClusky: Phil Turmel has been one of the most active...
01:06:00
Kevin McClusky: Phil Turmel has been one of the most active members of the Ignition Forum for years. He's constantly jumping in to answer questions and providing helpful advice and practical tips. He posts more than anyone, with over 11,000 posts on the forum. Today, we're honoring Phil Turmel with Inductive Automation's first-ever Firebrand Award for community involvement. Phil, go ahead and stand up.
01:06:20
Audience Member 1: Hear, hear.
01:06:22
Kevin McClusky: Let's give him a round of applause.
01:06:31
Travis Cox: We personally want to say thank you, Phil, for being such an advocate for Ignition, and you have more than earned the distinction of being Ignition Firebrand.
01:06:40
Kevin McClusky: Yeah, I couldn't agree more. Thanks, Phil, for everything that you do. And as a funny side note, we had a pause point for the applause, but everyone here apparently knows Phil. So, as soon as you saw that picture, yeah, fantastic. And to everybody, thanks for your fantastic work just in general. And now as a special note, if you want to see more amazing work from our community, be sure to join Travis, myself, up here on stage one at the end of the conference for the Build-a-Thon. After a grueling competition over the last few months, starting with 20 Premier Integrators, two integrators came out on top, DMC and Roeslein & Associates. They're gonna be competing head-to-head in a final no-holds-barred round with you, the audience, voting on the winner live. You won't want to miss it at the end of the conference.
01:07:34
Travis Cox: Absolutely, it's gonna be one of the most exciting events, and of course Kevin and I, we're gonna have some few secrets up our sleeve here for that event. And I really look forward to it. But now to wrap up our keynote here today, I'm gonna hand it back over to Kat Robinett. Thank you.
01:07:57
Kat Robinett: Thank you to everyone who presented today. It's been great to hear about this community's growth, and it's amazing to see all the things you're doing with Ignition. As we've mentioned before, this is our 10th year of doing ICC. And it's hard for us to believe how much this community and this conference has impacted us. This conference always has been about the exchange of ideas and the exploration of what's possible. And we hope, as you explore the various sessions and projects that we have in store for you, that you'll be inspired, like we are, with new ideas and new excitement for this industry. But most importantly, we hope you have the opportunity to meet the amazing folks that make up this community. Getting this community together is why we host this conference every year. And we wouldn't be here today if it weren't for you and your support. Thank you for your trust and for inspiring us. We're looking forward to speaking with you more in the coming days. Now, to end our keynote today, we'd like to close things out with a short video to celebrate this community and to thank you for 10 years of ICC.
01:09:16
Don Pearson: Well, first off, I just want to say welcome.
01:09:19
Don Pearson: We really appreciate the opportunity to get together with all of you today.
01:09:22
Steve Hechtman: We thought, "Wow, what if we could just get all of our users together and get them to talk to each other?"
01:09:33
Carl Gould: The major thing that we did this year is that we released Ignition 7.6.
01:09:39
Colby Clegg: That's the first time we've done a live demo in front of a studio audience.
01:09:45
Don Pearson: It is certainly my pleasure to welcome you to the Ignition Community Conference 2014. Discover some new community, discover some new technology, make new possibilities.
01:09:56
Carl Gould: If you haven't had a chance, you should check out the Discover Gallery.
01:10:00
Travis Cox: I bring to you the Inductive University.
01:10:06
Don Pearson: You're here at the Ignition Community Conference 2015. The food truck's good, you guys enjoy it.
01:10:08
Travis Cox: We challenge all of you guys to build great new projects, and you certainly did.
01:10:15
M.A.T.: Hello, my name is M.A.T., the first Ignition-powered robot.
01:10:21
Steve Hechtman: This is the ICC that almost didn't happen because we briefly entertained the idea of having these every other year, but we quickly came to realize the error of our ways. A number of you said, "Well, we're coming anyway."
01:10:41
Don Pearson: Give yourselves a hand for being here, 2017 Ignition Community Conference.
01:10:47
Steve Hechtman: We'll be moving into new headquarters. We purchased the 56,000-square-foot building.
01:11:01
Don Pearson: When I look around this room, I do not see a room full of followers; I see a room full of leaders.
01:11:08
Colby Clegg: Ignition 8.
01:11:14
Carl Gould: Ignition Perspective.
01:11:15
Travis Cox: We have built the first-ever ICC Treasure Hunt.
01:11:28
Don Pearson: This is the Build-a-Thon.
01:11:35
Kent Melville: I give you the Exchange.
01:11:45
Don Pearson: This is our first-ever fully virtual conference.
01:11:47
Carl Gould: We figured we might as well make this even more fun with some live demos.
01:11:53
Kat Robinett: Welcome to the 2021 Ignition Community Conference.
Posted on October 17, 2022
Want to stay up-to-date with us?
Sign up for our weekly News Feed.
By clicking "Sign me up," you agree to the
Terms of Use
, and the submission and processing of your data. Your privacy is very important to us.
Privacy Policy