Top Tips For Great Mobile Interface Design
47 min video
/
1 minute read
Speakers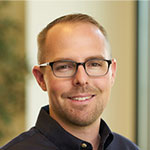 Ray Sensenbach
Design Department Manager
Inductive Automation
Good mobile design makes it easy for users to see and control their system right from their phone, but making a good mobile design isn't necessarily easy. This session will cover some of the best mobile design tips for creating interfaces that deliver a great user experience.
Posted on October 18, 2022
Want to stay up-to-date with us?
Sign up for our weekly News Feed.
By clicking "Sign me up," you agree to the
Terms of Use
, and the submission and processing of your data. Your privacy is very important to us. We will never sell or rent your information.
Privacy Policy