Speakers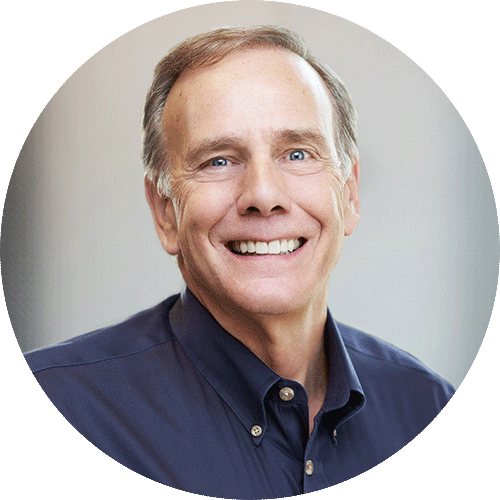 Don Pearson
Chief Strategy Officer
Inductive Automation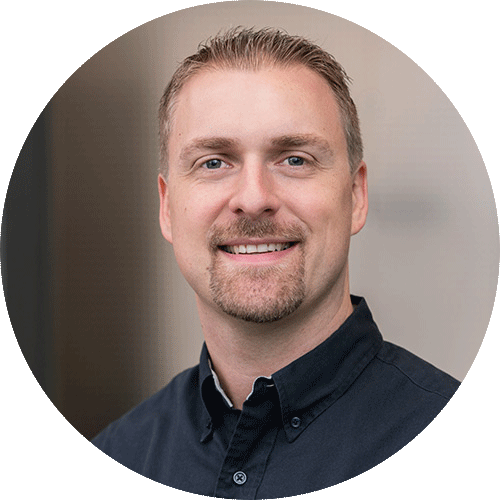 Travis Cox
Co-Director of Sales Engineering
Inductive Automation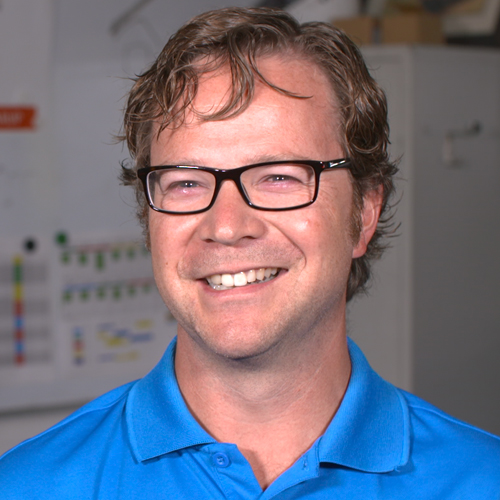 Mark Holbrook
SmartSuite Business Manager
Brock Solutions
All of us use technology platforms in everyday life. However, you might not be using platforms to their full potential within the industrial organization where you work — and this can limit your capabilities as well as the returns you're getting on your technology investment.
In this webinar, we'll show you how open platforms provide a stronger foundation for realizing continuous ROI than proprietary products ever could. Learn about several aspects of ROI, including licensing, total cost of ownership, digitization, data visibility, bandwidth savings, and opportunities in the cloud, all supported by real use cases of the Ignition industrial application platform.
Hear success stories from a variety of industries
See how platforms empower growth & scalability
Learn how to get more value out of your SCADA system
Find out how Ignition solves many industrial pain points
Webinar Transcript
0:00
Don: Good morning everyone, and welcome to our webinar, "6 Platform Benefits That Maximize Your ROI." My name is Don Pearson, I'm chief strategy officer here at Inductive Automation. My co-presenter today is Travis Cox. He's the co-director of sales engineering here at Inductive Automation. We also have a very knowledgeable guest panelist today, Mark Holbrook, he's the SmartSuite business manager at Brock Solutions.
00:25
Mark: Hi, there. My name is Mark Holbrook and I work for Brock Solutions, which is an engineering solutions and professional services company, specializing in the design, build and implementation of real-time solutions for broad-based industrial manufacturing, and transportation logistics organizations globally. At Brock solutions, I have the privilege of being the operations leader for our SmartSuite products group. SmartSuite is our collection of products that provide end-to-end tracking of bags, cargo and passengers in the airline or airport space, of which Ignition is an integral part of the solution as it pertains to baggage handling.
01:05
Don: Mark, thanks so much. Totally appreciate that, and thank you so much for joining us here today. So on the agenda for today's webinar, first, we're gonna talk about platforms as a foundation for ROI. We'll talk about future-proofing your organization with the Ignition platform, then we're gonna take a look at six examples of platform benefits that can help maximize that return on investment or ROI, and they're all based on real Ignition case studies, and we'll wrap up the course as we always do with a Q&A. Before jumping into today's subject, just a quick introduction to the Ignition software platform for those of you who may be new to it. Ignition actually turned 10 years old this year. We released the latest version, Ignition 8.1 LTS version just over a month ago. Ignition provides a single universal industrial application platform for your HMI/SCADA MES and IIoT Solutions.
02:03
Don: It really has features that are unparalleled in our industry. It's got an unlimited licensing model, cross-platform compatibility, IT-standard technologies, a scalable server client architecture, web-based, web-managed, web-deployed designer and clients, it's modular configurability allows you to just basically use what you need to use on top of that platform to accomplish what your goals are, and of course, rapid development and deployment tools. Anyway, we're gonna talk about platforms today. And they really are the best foundation for having higher long-term ROI, and we're gonna talk a lot about the Ignition platform, but first we wanna establish why platforms generally speaking are the best option. So Travis, I know you have a lot of background in this area and plenty to say about it, so why don't you take over from here.
02:54
Travis: So first off, let's understand what the term platform really means. With Ignition, we take... The decision we made to make it a platform, it was really important that we developed it as such. So a platform is a group of technologies that are used as a base upon which other applications, processes or technologies are developed. We use various platforms every single day. For example, your smartphone is a platform for a variety of applications. You can go to the app store, you can download applications, you can extend that function on and you can go further. The phone has a vessel that has a speaker, a microphone, and a screen and touchscreen and an underlying OS, but the apps can add a lot of value, a lot of power that other people can develop and be able to... And to be able to bring to the table for yourself, and that's what platforms really are about. Is where not only can you build applications or you leverage it, but you should be able to extend it and go a lot further with those. So why should we use a platform? Here are some of the biggest drivers. Innovation's probably the largest.
04:01
Travis: There's a huge ecosystem of users, partners, collaborators and producers who all contribute and generate very innovative ideas against that platform. Because the platform tenets allow for that kind of collaboration. We're gonna talk a lot more about the ecosystem here at the end. But, next, it has faster response times as technology shifts. So platforms are much more suited to adapt to technology changes than a lot of proprietary products. Because platforms, again, as we look at it on tenets, they're built fundamentally on open standards and really want to leverage the technology, and so we can generally get those technologies available on platforms much faster. There's also lesser risk because of the fact there's more users, more people contributing, there's more stability on that over time, and ultimately choosing a platform and building an application provides that lesser risk overall.
05:00
Travis: As I mentioned, a large community with abundance of available resources. So case studies, training, and templates, examples of what people have done, these are all things that help drive the innovation for yourself and you can cross-pollinate with other folks, and really it makes the application much better because they can expand the scope of what you're thinking. So platforms are really different from products. And I wanna compare and contrast products and platforms. Products are typically closed and proprietary. They really only keep the consumers in mind. So that, you know, the people that are buying and actually using it. Often they'll be simple in terms of configuration but... And they'll get you to... Give you the functions that you need, but ultimately they're typically not customizable, you can't extend it, you can't go further and/or the understanding of the inner workings of that are generally not available because of it being proprietary. When you look at platforms, platforms are centered around a core piece of technology that is generally open... Open and standards-based.
06:07
Travis: Platforms keep producers and the key consumers in mind, so both, because you don't just use platforms, you can also contribute to them. Platforms offer more than products too, which means that you can get more ROI from them over a long term. So let's talk about the core tenets of a platform. I mentioned that a couple of times here, but, first is open access and interfaces. So platforms have to have a lot of interfaces, a lot of known standards and open access, and that does not mean it's not insecure. We can leverage open-source and various standards that have security as a really important built-in thing, so then platforms also give you connectivity in and out, so we can get data into platforms, we can get data out of platforms very, very easily.
06:57
Travis: And there's a lot of options for that. Typically, they're modular architecture, so that you can pick and choose the pieces you need ultimately. And it's easy to build onto, you can extend that. There's an SDK, you can go a lot further with those. So if there's a function you don't have that's not there, you can easily add on to that. And they provide really endless possibilities and endless solutions because they're typically... They have a lot of tools that you can leverage and that you can... You really build around. And there's a vibrant ecosystem, and I think the ecosystem is really how the values are created around the platform, and Don's gonna talk more about that at the end. But these are the building blocks any platform out there must have in order to be successful. So our CEO, Steve Hechtman, worked for 25 years as system integrator and dealt with many pain points that made it difficult for him to solve his customer's challenges. Those pain points drove us to create a platform instead of just a product. That's why Ignition is easy, fun, and affordable. It's easy to install and upgrade. It's open and standards-based. It's cross-platform and offers rapid design and development and deployment.
08:00
Travis: It's collaborative, transparent, and very important to be transparent. Scalable, modular, extensible, backwards-compatible, and most importantly, it sets you up... You're future-proof. I think if you can take anything away from this, we made Ignition this way, to alleviate all those pain points and to leverage a platform so that you could use it as a foundation as you go forward and that'll help you be future-proof. So the Ignition platform, as I said, is future-proof because it allows your organization to grow with your system. You can expand by adding new tags, projects, screens, and clients. You can connect to more systems, you can add modules, add more functionality to the system. There's tools in there to help scale, so you can add additional servers or scale at multiple locations, and have a bigger enterprise solution. And with the SDK, we can extend by adding modules and we can also integrate with other systems. And of course, as technology comes out, we can add more modules that you can bring into the mix. So that's really an important piece and future-proofing is something that we do see a lot of customers who have, we'll let you know, put Ignition in the beginning, and has really blossomed, has grown and a lot more.
09:15
Travis: And a good example of that here is a project at the Dublin Airport. It's a really great example of future-proofing with the Ignition. Dublin Airport is the 11th busiest airport in the European Union. Before COVID-19, it was averaging over 30 million passengers per year. To improve its Terminal 2 baggage handling system, the airport worked with the team at Brock Solutions who implemented their SmartSuite platform. Mark, who is a panelist here on the webinar today, is the business manager of SmartSuite, and he was heavily involved in this particular project. So Mark, can you give us an overview of SmartSuite and how it leverages Ignition?
09:48
Mark: Sure thing, Travis. So as I mentioned earlier, SmartSuite is our collection of products that provide end-to-end tracking of bags, cargo, and passengers in the airline and airport space. Now, SmartSuite is a product, and as you mentioned, that can mean it's closed and proprietary. However, at Brock Solutions, it's important to us that we're flexible for our customers. So the use of Ignition as our HMI/SCADA allows us to provide this flexibility.
10:18
Travis: Mark, can you tell us more about the challenges that Dublin Airport was having and how Ignition SmartSuite was applied as a solution?
10:25
Mark: Sure thing, Travis. So prior to the project that we completed at Dublin Airport Terminal 2, the HMI/SCADA was custom-developed by the original integrator of the system. This made that software very hard and expensive to support, upgrade, and modify when the need arose. A new solution was needed that was more flexible to meet the requirements of the operations at the airport, and SmartSuite and Ignition were selected to solve that problem.
10:58
Travis: So what were the results? And was it a success?
11:01
Mark: Absolutely. By embracing our partnership with Inductive Automation, Brock Solutions was able to complete this upgrade on time, on budget, and with a very happy customer. And as you can probably imagine, an airport baggage system is a critical one at the airport, and I'm happy to report that the new system was replaced without disrupting the operations at the airport, with only a small maintenance window each evening.
11:27
Travis: Awesome, so how is Ignition continuing to help the Dublin Airport with future-proofing and expansion? And are you getting involved in more projects there now that's in place?
11:37
Mark: Yeah, for sure. So building upon the successful implementation of this original project, Dublin Airport has standardized on Ignition as the HMI/SCADA platform at the airport. So we at Brock Solutions are currently working on a standard three security upgrade in Terminal 1 that leverages Ignition, as well as a new baggage system at Cork Airport in the south of Ireland that's run by Dublin Airport. Using another integrator of effective automation, Dublin Airport has also been able to expand their Ignition system to incorporate electrical ground power, sump pumps and passenger loading bridges. I believe that project was actually profiled in the 2020 ICC Discovery Gallery as a project finalist.
12:25
Travis: Yeah, we had a couple of those projects in the Discovery Gallery with Dublin there as they continue to expand their solutions. So thank you very much, Mark, that's a great case study. And we've got lots of other case studies to look at here today. So it's important to remember that there are many different aspects to ROI. So let's take a look at six platform benefits that help you maximize your ROI. So those include unlimited licensing, with the example of Chobani, optimized deployment, maintenance, and uptime, with the example of MadTree Brewing, digitization, with the example of San Bernardino County's landfills, visibility of data, with the examples of Madison-Kipp Corporation and the Paris T9 Tramway, bandwidth savings, with the example of ARB Midstream, and leveraging the cloud, with the example of a project built by ESM Australia. So we have some really good case studies to show in terms of some of the benefits that platforms can provide, versus online licensing. I want you to easily expand your system, there's no cost for additional tags, screens, clients, projects, device connections and more. You can focus on the implementation and on getting value and not having to worry about whether or not the license will cover an additional set of users or additional set of tags or devices. It allows you to get ROI more quickly, and this is a fundamental piece of Ignition from the very beginning to be unlimited.
13:48
Travis: It lets you solve challenges without worrying about arbitrary limits or extra fees, and the only real limit is your imagination. If you can dream it, you can do it. And that's kind of been our tagline, and it's really true. You see a lot of people being able to build on and build in ways that were never thought possible and outside the realms of HMI/SCADA, doing things that are really innovative. Chobani is the perfect example of that. They are the top Greek yogurt brand in America, and they were chosen as dairy foods magazines 2020 processor of the year. They had plants in New York, Australia and Idaho. Their Idaho plant is the largest yogurt manufacturing facility in the world. Chobani has used Ignition for years, at all three of their plants. Ignition helps Chobani keep production running smoothly and its unlimited licensing has helped them keep up with a rising demand for their product. John Furby, an automation engineer for Chobani said, "Because of the unlimited licensing with Ignition, we can roll out as many clients, as many places as we want, whatever we see the need." Because they don't have to deal with typical licensing issues, Chobani can implement new projects very quickly.
14:57
Travis: JC Givens, the Global Network Services Manager for Chobani said, "With Ignition, we've been able to roll out several different projects more aggressively to get data to the operators on the plant far more quickly." Chobani can see data from the plant for up to the executive level on filler and packaging lines for quality control and asset management with Enterprise Resource Planning or ERP, and in capital expenditure project management. Chobani sees great value in the ability to easily share data with more people throughout their organization because it ultimately helps them do their jobs better. Now, Mark, I know you deal with all your customers, and this is an important choice for them in terms of online licensing. Would you like to add in comments about the only licensing based on your experience?
15:43
Mark: For sure, Travis. I mean, I know first hand, if I relate it back to the Dublin Airport example, Ignition unlimited licensing model was one of the main deciding factors as to why they chose Ignition as their airport standard in the first place, they benefited from this model many times allowing the number of clients to grow without the need for costly additional licensing.
16:06
Travis: Thank you very much.
16:08
Don: I'll pick it up here, if you could go forward on that in terms of finishing up and let's take a look at the optimized deployment maintenance. Enough time is another example, another area of ROI for lowering your total cost of ownership. There's a lot of benefits from the Ignition platform when you look at that ability to optimize supply maintenance enough time as part of your solution. So over time, it happens to be the case that this can save you an enormous amount of time, and it lowers total cost of ownership. You get a house of free licensing, no installation, no restoring backups, no licensing, automatic updates, and you may have to deploy your proper architecture. So it's easy to patch the client and the OS and you get more up time without the cost of the upgrades, and of course, how to just... Here's a great example of that: MadTree Brewing Company it's a craft brewer based in Cincinnati, Ohio. And MadTree has really really grown, really rapidly since they opened in 2013. They wanted to be able to monitor all aspects of their production. They used Ignition to develop a fully integrated recipe management system for the entire production facility, everything from the brew house, to cellaring, all the way on through to packaging.
17:30
Don: And As a result, MadTree can now see the data more quickly, enabling better troubleshooting and of course, faster responses. It's also helped them to streamline their processes and increase their production capacity. And Mark, I'm gonna come back to you also here, I know you have a little different take on the maintenance aspect, but could you talk maybe a little bit about that from your perspective?
17:54
Mark: Absolutely Don. So, as you can probably imagine, maintenance of critical importance at International Airport with an almost 24 by 7 operation, very little time is available for preventative maintenance. Not only is Ignition used to target maintenance activities during those off hours, but with the built-in email alerting that's used by maintenance to alert when the system is operating outside of its optimal performance to get ahead of costly downtime and outages.
18:26
Don: Thanks, Mark. Totally appreciate the comments on that. So let's look at digitization. Really, when you think of Ignition, it actually gives you the opportunity for digitization by connecting to and doing more with your data. You end up getting greater value, greater efficiency, and start turning the... That vision if you will, of industry 4.0 or digital transformation into reality. With Ignition, you can address these bullet points you collect more data and open up your data, increase functionality in one application, reduce manual work, eliminate paper mistakes, introduce new smart sensors and leverage smart TVs and mobile devices. A great example of this is San Bernardino County in southern California. The county had a problem, they needed to find a next generation visualization and control system for its landfills. By doing a pilot project at their San Mateo landfill, they were able to integrate next generation options such as 3D imaging from drones and virtual reality. Landfill executives and operators can now actually view the site and perform troubleshooting remotely from any device. Prior to implementing Ignition perspective on the system, all of their internal and regulatory reports were filled out by hand.
19:51
Don: Now, these reports are completed automatically pulling data from the system. This reduces operations and maintenance costs and also reduces human error, which is a tremendous benefit for the organization. So Travis, I actually know that you may have a couple of comments to make on the digitization side, but I'm gonna hand it back to you to pick up on the next couple of case studies.
20:14
Travis: Yeah, in terms of digitization, I just wanted to point out that we are working... Our teams work a lot with end user integrators on how to get more value out of the data. And, you know, Industry 4.0, a lot of the efforts are happening. I know with COVID-19, a lot of companies are putting a lot of emphasis and doing a lot of POCs to not only get out more data, but to do more with that now. It's really kind of been the catalyst for it. It's really accelerated these solutions, but I wanted to make sure to point out that it's not something that has to be a complete rip and replace or thought of as a really massive project. There are really great ways to put in new sensors or to just collect more data, get it into an infrastructure, have it more accessible or maybe have a hybrid approach with on-premise to utilizing cloud services like AWS SiteWise, or Azure, Time Series Insights, things like that, where you can go a lot further with that. To get into the analytics and machine learning, there's ways to just digitize on-premise and there's ways to extend that, even go a lot further, and there's just tremendous value you can get out if you have some good case... Use cases for that, you could do it pretty cost effectively with the technology that's available here today.
21:28
Travis: So then to look at the next three ROI areas, let's take a look more at visibility, increased visibility and access to data. As you look really, that's a fundamental piece of digitization, and Ignition from the very beginning has allowed you to provide data to anyone, anywhere on any device, leverage smart TVs, mobile devices, increase the audience for that data, provide secure access, reduce travel, which results in lower costs and fuel, of labour and vehicles, as we saw in the example of Chobani, and it helps you stay connected during emergencies. Madison-KIPP Corporation or MKC, is a great example of this. They're based in Madison, Wisconsin, and they make precision machined aluminum die castings and sub-assemblies for markets like transportation, lawn and garden, and industrial. MKC needed to bring down its costs and raise efficiency. So they looked for a solution that could help. MKC implemented Ignition for Central SCADA, control of Ignition Edge clients, part tracking, part history, reporting, alarms, alarm history, transaction management, API access, predictive control for HVAC, text notifications and a whole lot more. As a result, MKC met their goals to save costs and improve efficiency, they can access SCADA from anywhere and get real-time data from their processes and machines. Instead of their engineers spending a lot of time collecting data on their own, Ignition lets them pull data in, look at it and solve problems very quickly.
22:56
Travis: Troubleshooting is easier because they don't have to travel to another facility and they can see and address issues much more quickly now. It also helps their customers have... Be happier because the customers had been demanding access to more data about how their products were being produced. Ignition allows MKC to share data with customers without the customers needing to travel as well. Another benefit of increased visibility is the ability to combine data sources. Getting access to data helps you bring data together into a single place from systems like ERP or CMMS or MES, or docket management, labor systems and a lot more. It really helps you provide more context, helps operators be more efficient, have this tighter integration between their systems allow the systems to work better with less manual work and having to... And overall less error for people having to manually bring data from one system to another, and the systems work together versus again, being siloed or independent systems. And all these improvements really add up to a huge ROI. The smart mobility platform or SMP is a great example of this. The SMP is a software solution for Tramway and Metro control and management systems, and for road and tunnel control and management systems. The SMP connects the safety and traffic management systems to the control room in order to ensure customer security and safety and enhance the mobility experience.
24:23
Travis: SMP is built with Ignition and the most comprehensive use case of it is the Paris T9 tramway project. Because of the platform, built with Ignition, all of these systems such as video, public address system, intercom, Network Management System, and IT equipment are interconnected in real time to the control room. The operator has a unified HMI to monitor and control all equipment. That single pane of glass idea. The HMI is easy to use for operation and maintenance, troubleshooting, and advanced system and equipment diagnostics. Now Mark, do you have any thoughts about Ignition's ability to provide increased visibility in terms of the customers that you have been working with?
25:04
Mark: Yeah sure, Travis, if I bring it back to the Dublin airport example, prior to the project that we completed there, access to the SCADA and HMI was only available in the baggage control room, and it required people to travel from around the airport to the control room in order to be able to see what was going on. But with the Ignition's cross-platform compatibility and flexibility, this enabled the airport to gain visibility outside the control room into the bag room and beyond with proper secure access, maintenance and operation personnel or even able to remotely view the system from outside the airport. It's amazing.
25:46
Travis: Yeah, you just think like, "What can it mean if everybody can get access to data no matter where they happen to be?", and especially if they want to... If you leverage mobile devices, and get people's information on their phones, and with COVID, it's been really important to have visibility of data at home, help troubleshoot and be able to stay connected during all of this. Visibility is really key, and it comes into connecting to data and give that data out to more people. Another aspect of ROI that might be underappreciated is savings through bandwidth reduction or by reducing bandwidth, how we can create more value by getting more data through that bandwidth. So a great way to leverage this is with the MQTT protocol. We've been talking about this quite a bit.
26:32
Travis: The protocol is a very low bandwidth protocol. It was built that way, it's report by exception, it lets you decouple devices from applications, provides a single source of truth, it lets you really leverage Edge devices, it offers a plug-and-play architecture, and it makes it really, really easy to upgrade or replace pieces because of it being decoupled. The sources of data don't know who the consumers are, and vice versa, the consumers don't know exactly where that data is. But that data is all accessible by infrastructure, and with more applications, more consumers can take advantage of that data. We talk about it in a way of really solving the OT problems, making architecture that fundamentally gets data to an open structure that really bridges the round field world where we take PLCs and pull those and bring it into MQTT as well as you buying new sensors, plugging them in that automatically speak MQTT. This is the de facto standard for IoT or for IoT in general, and a lot of companies and OEMs are bringing devices that support this natively.
27:40
Travis: So it offers a lot of real benefits, but the biggest one is bandwidth savings. This can be really beneficial for oil and gas customers, and it could be beneficial for really anybody, for any organization. There's a lot of good use cases, but let's take a look at an oil and gas one in particular, where there's a lot of remote wells or pipelines where we wanna be able to get data. And a good example of this is ARB Midstream. They are a provider of midstream and marketing solutions for crude oil, refined products and liquefied petroleum gas, based in Denver. ARB purchased a crude oil pipeline system, and the agreement called for them to start operating the pipeline in just six months. So they only had six months to build a complete SCADA system for an oil pipeline with 37 sites while also doing hardware upgrades, creating a new network, and building a control room from scratch.
28:34
Travis: This was really a big challenge, so ARB Midstream brought in the help from assistant integrator Industrial Networking Solutions to help with this ambitious project. INS delivered a SCADA Solution with cloud-based reporting, management, visibility control and failover capabilities. They used Ignition Edge for storage and four capabilities, and in case there was loss of communication, and to bridge PLC communication to MQTT. So they leveraged the serious link MQTT modules for Ignition, and that allowed for reduced data rates and flexible automation for the addition of new devices in the field. Another benefit was the compressed data, allowing for more efficient cellular communications. So they really have a lot of savings just on the cellular piece of it there, because there are costs for that. Bandwidth is not free, so if we can reduce that, then I can save money, or if that we wanna reduce it to be able to allow more data to go through that pipe, there's value in both of those than the way we would traditionally have architected it where an essential system would pull those PLCs over that kind of network.
29:43
Travis: So if we look, I kinda mentioned the cloud in that last app example, and there's a lot of ways that we can really leverage the cloud, and there's a lot of opportunities that we can seize from the cloud. Ignition cloud architecture or a hybrid architecture enables an organization to easily deploy applications to the cloud, providing greater access. We can easily inject it into cloud services, we can get unlimited storage and computability compared to on-premise solutions, we can get advanced analytics and machine learning with less overall maintenance, and really we can provide true scalability. It could be really hard, and the amount of data that's out there today is just increasing. A lot more devices, a lot more locations, a lot more information you wanna bring in, and storing it on-premise is very challenging. Leveraging the cloud for the scalability and the less overall maintenance is a great solution to that, and we can do it today securely.
30:36
Travis: So a great example of that is a project like ESM. So they're a premier Ignition integrator. They developed a scalable asset management system to monitor performance and meet service requirements for a water management and recycling company that has systems deployed all over Australia. Using a mix of MQTT and legacy FTP enabled gateways in the field, they harnessed a scalability Ignition to provide a platform that allowed the client to add, remove and manage connected assets without the need to open the designer. By deploying Ignition on AWS in the cloud, they got around the usual IT headaches of managing and scaling server hardware infrastructure. Their use of MQTT radically decreased bandwidth usage and offered massive scalability as we said a few minutes ago. Operations, dispatchers and maintenance teams now have real-time visibility of all assets. ESM estimates that a client has decreased the number of miles driven to service sites by 40%, which directly translates to savings in fuel, labor and vehicle costs, not to mention now, with the changing landscape, data is accessible by anybody, no matter where they are, on any device. Mark, as integrator, what's your perspective on gaining ROI by leveraging the cloud?
31:50
Mark: So we're actually seeing cloud technology becoming more and more commonplace in industrial environments. 10 years ago, it wasn't heard of, but now it's seen in a lot of the projects we're doing. It's opening up a whole new world of possibilities. One exciting project that we're working on that leverages both perspective and the cloud is at Dallas Fort Worth International Airport for American Airlines. So they are utilizing a prospective mobile application on Wi-Fi-enabled tablets to allow their maintenance personnel to be mobile around the bag room while still having access to the HMI and SCADA. This application is being added in conjunction with their existing vision HMI application, and Dublin Airport, to bring it back to the Dublin example they recently saw this new mobile application at our yearly users group that we just ran in October, and we're now in preliminary discussions with them about adding this application to their baggage handling system as well. They definitely feel that the ROI is there for doing such a task.
33:01
Travis: It is really funny that you... Not that long ago, wireless on tablets or mobile devices was just unheard of. They didn't wanna put those in place, or leveraging the cloud was just simply unheard of as well, and we're seeing that change drastically. And, by any chance, Mark, do you have... Are you seeing the pandemic to be a catalyst as well for a lot of these... Leveraging a lot of these newer technologies?
33:32
Mark: Yeah, absolutely, actually will, with covid and the pandemic, more and more people are working remotely and needing access to this data remotely, and the cloud is definitely enabling that. One of the things that was almost a stumbling block at the beginning, when we were originally talking to American Airlines about doing this is they were worried about security because immediately you mentioned the cloud and people think that it's not secure. But fortunately we, with your help, were able to convince them that Ignition was a secure platform and providing this access and this system via the cloud, that it was gonna still be secure and people weren't... Unwanted people were not gonna get access to the data.
34:26
Travis: Yeah, I'm glad you brought that up. I mean, security is paramount with a lot of these newer technologies that are air security and opening... Opening up access to data in general, there's a lot of resistance because they're worried about security, but there's some great tried and true secure technologies that are available and that platforms all really benefit from and they have fundamentally built into their tools. Okay, so that's really great. So as I mentioned earlier, when I talked about products and platforms, ecosystems are really important to all of this, and I'm gonna hand it back over to Don to continue that discussion about ecosystems.
35:02
Don: Travis, thanks and thanks to you also, Mark. Yeah, I think you make a good point there, Travis, and I think it would be an oversight if we didn't talk a little bit about how platforms really give us an opportunity to build ecosystems around them. And it creates more value and unleashes innovation, so I think I just wanna take a moment, because it's relevant here, to talk about what an ecosystem is in this context. I read a book a couple of years ago called "Industry X.0 Realizing Digital Value in Industrial Sectors." It was written by a guy named Eric Schaeffer, who was a vice president at Accenture, and it struck... When he talked about... The chapter about platforms and ecosystems, it struck me as the definition was very relevant and worth sharing. What he says is on this screen here, ecosystems are often open networks of strategic business partners with the common aim of driving growth and fostering innovation. A company's competitor's network, he brings up later, consisting of co-operators, suppliers, institutions, customers, and other stakeholders. Typically ecosystems are built around intellectual property stemming from one core partner. An example of that actually is something that's just evolved over the years at Inductive Automation, which is the Ignition ecosystem, which is really a network of companies and products and services, and they all sort of work together to create this environment.
36:30
Don: It fuels innovation, it fuels growth for the Ignition community and the industrial sector at large. And so if you take a look at this ecosystem, beginning at the top here of this diagram, it says "integrators". We have over 2500 integrators in our integrator program, including obviously Brock Solutions here today and many others. And the integrators themselves get benefits like discounts and free tech support and sales, engineering support, etcetera, recertification, lots of other stuff. And through our website, we help the users to find Ignition integrators in their geographical region with expertise in their industry. We also have, as you come down around here, third-party module developers who can use our completely free SDK to produce their own modules. We offer first class support and training options and a rapidly growing audience because we really know that the knowledge transfer is just as crucial to their success as having the great software; they have to know what to do with it. And this knowledge transfer has accelerated, really, the application of Ignition in many industries. We have an International Ignition Distributor Program to provide the best possible experience for integrators and customers across the world in all regions, multiple languages. Through the University Engagement Program, if you come down through here, we have a lot of educational partners.
37:55
Don: We partner with universities, colleges, putting together local integration firms and industrial companies that understand and utilize Ignition so that the students can get really great hands-on experience with Ignition as well as great mentorships and internships with controlled professionals from the Ignition community. And as we've grown, we've found there was even a larger audience that could benefit from learning in-depth about Ignition, so we launched, a number of years ago, Travis played a significant role in this, made hundreds of videos to launch Inductive University, and we had the goal of eliminating the need for everyone to have to bottleneck through our office in Folsom, California for paid training. We offer that service, but we didn't want that to be the only option. So today you have thousands of companies that really benefit from the free training that Inductive University has to offer. In our ecosystem, also, we should take a look at other items here, we mostly work with strategic partner companies like Cirrus Link Solutions and Sepasoft. So it allows us to offer the best IIoT and MES solutions in the industry because these guys have domain expertise that enhances the capability to serve our customers. So thanks to these kinds of partnerships, IIoT is not just a possibility anymore, as Travis pointed out with many examples, it's really a reality.
39:20
Don: It's easy, it's scalable, it's streamlined, it's simple to implement, and then as you come around... The final thing on this diagram here, move around to the Ignition Onboard Program, we're helping our community keep up with one of the major trends shaping the industry, which is moving out to the edge. Industrial organizations are trying to get connected from the center to the cloud, and to push more power and functionality closer to the edge of the network, so we introduce the Ignition Edge line of software solutions made specifically for field and OEM devices at the edge. Then the Ignition Onboard Program leading OEMs or pre-installing Ignition and Ignition Edge into devices to enable new types of architectures that can occur very easily, so just taking a look at all of those activities, there's a key, and that is that this entire ecosystem is built around you, the customer. Whether that's an integrator customer and end user customer.
40:19
Don: The whole goal is to empower customers with the partners and tools to be successful, increase your ROI. Maybe to reiterate Eric Schaeffer's point for ministryx.o. Typically ecosystems are built around intellectual property stemming from one core partner. At Inductive Automation, we have a simple desire, we want to continue to earn your trust and support to be that core partner for you. Ignition is supported by this entire ecosystem of industry, all organizations, integrators, developers, distributors, manufacturers, etcetera, all focused on that one goal to make your digital transformation journey, your work inside your companies more successful because of access to this kind of capability. So as I said, the central figure in all of this is you, so that's just a little glance, Travis, at ecosystems, so I wanna turn it back to you as we sort of move into the Q&A time there. To you and to Mark and wrap up maybe first you Mark, and then you, Travis. Anything else you wanna add about the Ignition ecosystem and the value that it offers you? Mark, your thoughts first?
41:32
Mark: I know at Brock Solutions, we value the partnership we have with Inductive Automation. It allows us to bring real value to our customers through the Ignition platform, and this ecosystem is vital to our success. Not only does it allow us to rapidly train our people, but it provides us with knowledgeable support and enables us to provide great projects for our customers, so thank you.
41:57
Don: Mark, before Travis comments, I just wanna say something, 'cause I was on a call with a bunch of guys from your team and David and stuff yesterday with the University of Waterloo, and Opto's put a lot of time and energy into helping that University with their program. One of our onboard partners, Opto22, donated hardware, we've donated software, you've donated services and leadership and there's like... There were a whole number of students there that created this amazing industrial hands-on project using the services and the capabilities of our software and the hardware, and it's amazing to see what's being done with that kind of support to a local community. Hopefully, that means you end up with greater capabilities in your area as you grow and need more talent in your organization, but I just wanna do a shout-out to you guys at Brock for really contributing a lot, the professors there, and the students were so thankful to the work that you're doing there at the University of Waterloo.
42:55
Mark: Oh, thanks, Don and I know at Brock, it is our desire to invest in the next generation, and it's always great when we can hire the bright and upcoming talent and they're already Ignition trained and ready to go.
43:09
Don: That's great. Travis, any final thoughts from you?
43:14
Travis: Yeah. In terms of the ecosystem, I think an ecosystem here is really vital, and we're looking from a vendor perspective, everything that we try to do is to create tools, and not only a product or a platform, but tools that the ecosystem can leverage. University is certainly one of those tools, the Ignition exchange is another tool where you can share resources that are built on Ignition, and when you have that innovation happening, all of the amazing partners that are there, building on and extending, you wanna be able to leverage that. The projects these days are not getting any simpler, they're just getting more complicated. There's more data, there's more that we have to look at and really getting into the next level of analytics, machine learning, these partnerships are really crucial. Even partnerships that inductive automation has with cloud providers. A good example would be to work with AWS and site-wise or Azure and time series insights, and be able to have... To leverage tools and to have data being from on-premise being used in the cloud with just a couple of clicks of a mouse makes it really, really simple, and it's the exact same models that you can leverage and you can go further and do a lot more, that allows you to just to focus on the innovation.
44:25
Travis: The pain points we're trying to eliminate are so that we can focus on the things that really matter and not on the things that should be just taken for granted. So I just wanna say this ecosystem and the partners that are out there building, it's quite amazing, and the kinds of applications that are being done, as you... Evident with the case studies that we presented here today.
44:46
Don: Thanks Travis. Yeah, you know, it's something we've certainly learned over the last decade is that we're much stronger as a coordinated and collaborating group of capabilities. No one of us has this total answer. Yes, we wanna be that core partner, but we realize that everybody plays a significant role in bring the solutions that we can do to the market and bring to the marketplace, so it has been really very educational for us over the years to keep learning how to keep moving forward in the collaborative ways that we think are so important. We're gonna move into Q&A in a second, but I just wanna make one comment to those who may be new, you've heard a little bit of the value of Ignition platform and what it offers. If you haven't already, the next step is to try it for yourself, download it, the full version of Ignition eight is available, Ignition perspective module from our website. It takes about three minutes to download and you can use it in trial mode for as long as you want... Absolutely free. So if you haven't, please take advantage of that. As we move into Q&A, I'm gonna throw the first question towards you, Travis, security features with Ignition in cloud architecture? So can you comment on security features, and Ignition and cloud architectures?
46:00
Travis: Yeah, absolutely. We mentioned, Mark mentioned how security is paramount, we're looking at it, and it really is. The Ignition platform has a lot of security features built into it, and first and foremost, you can turn on SSL and encrypt their communication to the server with a trusted certificate, just like you would have any other web application that's out there, that is one that. Second is to be able to leverage any connection to building encrypt traffic there for authorization, to be able to leverage federal identity providers or corporate identity systems that are things like SAML and Open ID Connects, Okta, Duo, Microsoft ADFS and others for single sign-on, two factor authentication, it is just the way that all these systems are doing it. Probably if you log into your Nest or to your Ring accounts for home, you're using those same tried and true models. And that's the same thing we can bring here to the table. Then having role and zone-based security, having auditing built-in, all these different things help really make that security really better. And it's not just the features there, we also have to take a look at it from an organization.
47:12
Travis: We put a lot of effort into our cyber security strategy, both in providing... Working with third-party security consultants, doing pen testing on our networks and our models, as well as of course, the product that's going out the door. And we're also investing now into certifications around security, like ISA 62443 and we're looking at ISA 9001, then there's just other areas there that we're getting into because security is paramount understanding of the models that we're doing. So I'll give you a little insight into that, it's a good question, at least, hopefully it gives you some more data.
47:50
Don: Thanks Travis, totally appreciate it. Mark, I have a question I wanna throw your direction, and a lot of times, integrators are kind of coming on, they're seeing Ignition, they've got a lot of skills and expertise in other softwares over time, of course, and I've watched Brock go on a journey over the last few years since I first met John as your co-CEO, and we started developing relationships. And you guys have developed deep expertise with lots of engineers who are certified and able to do projects. I saw a couple of them talking to students yesterday, I can really see their depth of understanding of the applicability of the Ignition platform. Can you maybe share any thoughts on integrators kinda looking, that may be on this webinar and saying, "Where does this fit into my journey as an integrator and serving my customers in these ROI-driven times?" Any final thoughts you wanna share about that, that might be useful to some of the attendees?
48:45
Mark: Sure. I think one of the things that, to me, was instrumental in our journey was in the early days, we used to come upon some new technology and think this was great, let's go build something and then we hope that our customers will like it. They'll see how cool and funky it is, and they'll wanna buy it. But I think one of the things that really changed for us was, when we started asking customers what were the real business problems they were trying to solve. And when you flip from just going after technology to going after what are the business problems and the pain points that the customer is having, that's kind of the first step. And then once you figure out what those problems are, having a great platform that's flexible and is able and smart people that are able to use it in ways, maybe you guys hadn't even thought that it was gonna be used to solve those problems, that was really kind of what took us from our first step to the next step in our evolution.
49:53
Don: Thanks Mark. Totally appreciate it. I just wanted to get your perspective on that. Travis I got a... Maybe another question I wanna throw your direction. IT departments. Are IT departments usually receptive to this kind of platform approach on the OT side? Any advice I'm working with IT on this? There's been some talk about OT, IT convergence and the OT world as one and the IT another. Share some perspective in that world with us.
50:20
Travis: Yeah, absolutely. So first and foremost, IT, the use of the platforms on IT is not a foreign concept. That is something they've been doing for a very long time, leveraging things like enterprise service buses and various tools and platforms that help them do their job more effectively and leverage the tried and true security models and things that are out there. So it's definitely something that they know, and leveraging open standards, being able to be interoperable, these are things that... That's the language that they wanna hear. And so traditionally, when we look at OT, that's not the case. OT and IT have had a divide because they're just different. Different languages, different things that are important to them. And so we really need those departments to come together and we're seeing more blend... More convergence of OT IT. We talk about that quite a bit. But what I would say is, get IT involved, let them understand what the system is. When they look at Ignition, they can see things that they know.
51:20
Travis: Federal Identity Providers, SSL, Auto Bin, work with SQL databases or MQTT REST and SOAP and Active Directory. And all these things, are things that they'll just be like, "Yep, we can bring this into our infrastructure and we know how to secure and how to work with it and how to manage it and maintain it going forward". So it's really paramount to bring them together. I would say that companies are really successful, especially digital transformation today, where they take a manager from the OT side, a manager from the IT side, and then put them into a group. They're the new division. Basically, decisions that are made in terms of where they wanna go and leveraging cloud or going further with industry 4.0 and those projects, typically it's led from IT, but they have the OT there to really have an understanding from both sides and just working back and forth. And I think that is really, really important, especially as these projects today, there's just a lot more need for that data. So I'd say, bring them together and really have acceptance and commitment on all ends to go a lot further.
52:25
Don: That's great. I totally appreciate many comments because it's a very important area for organizations to have success in their digital transformation journey. I have a screen up here which has a bunch of our folks on it from our sales organization. Frankly, if you'd like a personalized demo of Ignition, you can call the number here, 800-266-7798. Do you want more information from Mark or any other questions? You also have his contact information at Brock Solutions. So I do wanna say that I really, totally appreciate your time today, Mark, and obviously yours Travis. With that, we've come to the conclusion of our webinar, everyone have a great day. Stay connected to us on social media and subscribe to our news feed. Thank you very much. That ends our webinar presentation for the day.
Posted on December 1, 2020
Want to stay up-to-date with us?
Sign up for our weekly News Feed.
By clicking "Sign me up," you agree to the
Terms of Use
, and the submission and processing of your data. Your privacy is very important to us. We will never sell or rent your information.
Privacy Policy