Speakers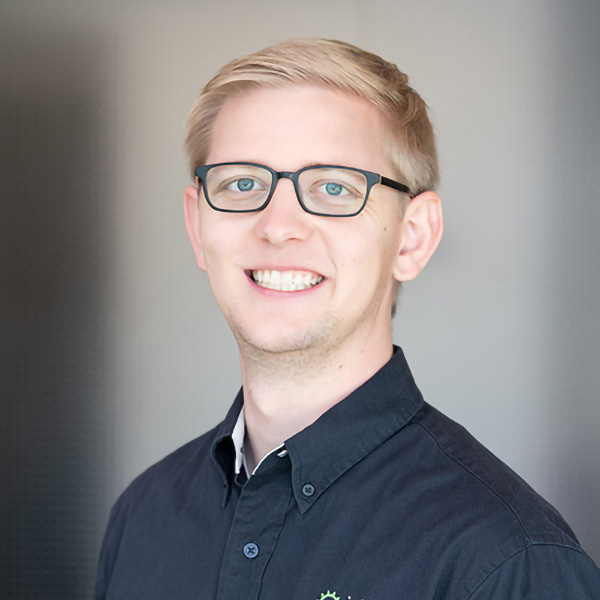 Kent Melville
Director of Sales Engineering
Inductive Automation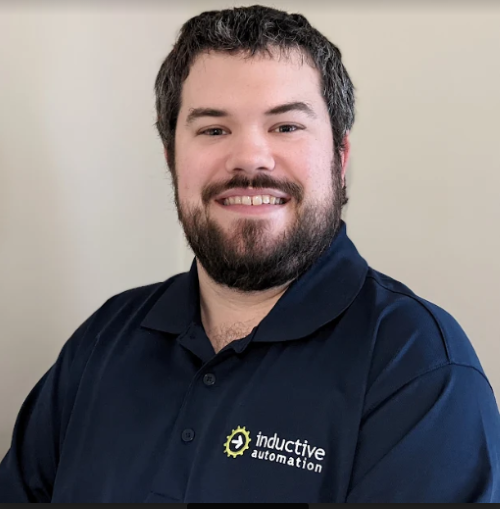 Brad Fischer
Sales Engineer
Inductive Automation
Although SCADA systems are the backbone of modern manufacturing, they are not immune to pain points. While new difficulties have arisen with the need for enterprise-wide Digital Transformation and implementation of IIoT-enabled technologies, many of the issues afflicting integrators and end users have persisted for years.
In most cases, these issues stem from the SCADA platform itself. However, there exists a simple solution to alleviate these pain points, even the chronic ones. During this webinar, discover how choosing the right platform can solve the pain points, both old and new, preventing your SCADA system from operating at peak performance.
Sidestep prohibitive licensing
Accelerate system development
Easily deploy mobile-responsive clients
Future-proof your system
Webinar Transcript
00:01
Kent Melville: Hello, welcome to today's webinar, "How Ignition Eases SCADA Pain Points." I'm Kent Melville, the Director of Sales Engineering here at Inductive Automation. And so what that means is I get to work with our customers every day as I talk to them about what they're trying to accomplish with Ignition and how they could do it. Get to wear that hat of a solutions architect, which I really enjoy. But also joining me today is Brad Fischer, a Sales Engineer at Inductive Automation, who I get to work with on a regular basis. Brad, can you tell us a little bit about what you do here at Inductive?
00:33
Brad Fischer: Sure thing. Thanks, Kent. Yes, so as a Sales Engineer, I get to do something similar to Kent. I get to work with different customers. We get to discuss architectures and find solutions. And basically, if they can dream it, I help them build it.
00:47
Kent Melville: Perfect. Well, yeah, it's great having you here with me, Brad. For everybody watching, here's kind of our agenda for the webinar. It's a pretty straightforward one. First off, I'll quickly tell you about our software platform, Ignition, like always. And then we'll discuss SCADA pain points and some easy to implement solutions for each of them. Interspersed between, we'll look at a few real-world use cases to help you get a more concrete idea of what we're talking about. Then we'll touch on what we're gonna do today to have your system operating at peak performance. And then after that, we'll, as always, wrap up with some audience Q&A. If you have any questions during the presentation, you can just type them into the questions area of the GoToWebinar control panel. And we'll answer as many questions as we can at the end of the webinar. And if we can't get to all your questions in time, we'd encourage you to reach out to one of our talented account executives who can help you answer it. We'll have their phone numbers listed at the end of the presentation. To answer one question that we get asked pretty regularly, a recording of this webinar will be made available within the next couple of days on our website. So if you want to rewatch a section or share it with someone else, that'll be available to you.
01:58
Kent Melville: And so jumping into Ignition, for those who don't know, here's a little background on our software platform. Ignition is a universal industrial application platform for HMI, SCADA, MES, and IIoT. It's used by 57% of the Fortune 100 companies. And the latest version is Ignition 8.1.20, which was released just earlier this week. Ignition has an unlimited licensing model. It's cross-platform, can run on different operating systems. It's based on IT standard technologies and has a scalable web server client architecture, web-based, web-managed and web-deployed designers and clients as well. It's modular. You can kind of pick and choose which modules you want, just pay for what you're going to use. And has included rapid development and deployment tools. So getting into our main content here, what is a SCADA pain point exactly? Well, a pain point can be anything that makes the job of integrating or designing the automation system or application more difficult to build, implement or update. So pain points can range from small annoyances to large project-stalling issues. To solve SCADA pain points, it's vital that automation software providers should work with integrators and end users, not against them.
03:19
Kent Melville: And if you look back, maybe 15 years, you'll find many of the same pain points in the automation industry as you do today. We're slow to change. But on top of that, with the increased need for enterprise-wide Digital Transformation, and implementation of IIoT-enabled technologies, there are some new pain points that also need to be addressed. That said, most, if not all pain points can be eased with the correct combination of technology, licensing, and support. And obviously we think that Ignition is the solution there. But before I jump into some of those specific points, I think it's worth mentioning that many of the pain points that we're gonna talk about today actually helped shape Ignition and Inductive Automation as a whole. And so our founder, Steve Hechtman, previously owned a control system integration business for 25 years. And he became frustrated with the software available on the market. And so Steve decided to develop his own. And based on the features of solving the pain points that he had experienced again and again as an integrator, Ignition was made specifically to ease these pain points and make integration fast, easy, and affordable.
04:36
Kent Melville: And so starting off, we'll look at some pain points related to hardware and software. So before you've even started development, there are some pain points that need solving. The first of which is that some softwares only work with specific Windows versions and service pack levels, or more broadly, they just have unadaptive or strict hardware requirements. So how do you fix that? How do you get around those pain points? Well, the solution is that a system should be cross-platform, meaning it should be able to run on macOS, Windows, Linux. It shouldn't matter. And it should run on server-class hardware if it's a large system, but smaller systems could run on a desktop or a laptop or even lightweight versions on embedded hardware. Just having that flexibility makes it easier to maintain systems long-term. Another big pain point is that if the software you're using doesn't have a relational database, or support for relational databases, the project will likely hit a roadblock or two. And with the ubiquity of smartphones, a platform that's not mobile-responsive and does not support Android or iOS, or even just has a bolted-on mobile version, that just isn't going to cut it anymore.
05:46
Kent Melville: And so we see so many places where they want to have somebody walk in around with a tablet where they can go and they can see the status. The supervisor has everything there at his fingertips all the time. And so, yeah, what you need is a platform that not only supports popular SQL databases for easy information retrieval and organization, but you need one that is built with mobile-first solutions to adapt to changing technology and work styles. Another pain point is having a platform that's not compatible with your infrastructure. Or in the case of a brownfield project where you're starting from scratch, a platform that has difficulty managing and aligning all the different programs and platforms in your project. And hopefully this isn't a big bait and switch for anyone in the audience, but Ignition, the thing we're talking about today, the automation platform that we introduced just a few minutes ago, can actually solve all these pain points, right? So two of these are the reasons that it can, is that Ignition connects to all major PLCs and to SQL databases and unifies all these functionalities through one server-centric platform.
06:52
Kent Melville: And so let's look at a practical example of the difference that hardware and software compatibility can have. So our customer Qorvo, they provide radio frequency solutions that enable connectivity among numerous technologies and data collection and communication with semiconductor fab equipment has been a struggle. And Qorvo amassed a variety of equipment from around the world, but they couldn't depend on someone flying from Costa Rica to implement the hardware. So as a result, most information was collected manually to the extent that Qorvo had to keep a registry in a spreadsheet, documenting every machine, when it had downtime, etcetera. And it wasn't sustainable. In fact, everything was manual. Operators had to go to each machine, select a recipe, and there was no way to collect information from that process. And once that process was completed, the results had to be manually typed out, and then manually typed again into a separate website. And we have a quote from one of their engineers, and they said, "We were looking for an application that we could program ourselves at low cost, and that could adapt because our site is always changing requirements and products." And so they looked around and they found Ignition.
08:09
Kent Melville: And after Ignition's implementation, not only does Qorvo now have a fully connected system, but Ignition has helped automate analysis, improving production and maintenance. And yeah, it's been a game changer for them. But now I'll throw this thing over to Brad to discuss a few more of those pain points.
08:29
Brad Fischer: Yeah, thank you, Kent. All right, so let's say you have your hardware and your software all picked out and you're ready to start building. Now it's time for installation. But we have a problem. The software is not available for immediate download, and the installation and activation takes hours, days, even weeks. Well, you can download a fully functional version of Ignition anytime, as in right now, for free. Ignition installs in three minutes, clients deploy in seconds. You could literally download it right now, launch a client, connect to a database, and start gathering data before the end of this webinar. One pain point that stuck around for years is that deploying applications can be tedious and requires clients to go offline. Another is that project backups and restorations are time-consuming and frustrating. Ignition has a single-click deployment from the designer. It updates in seconds, and clients stay online the entire time. Plus, you can backup projects with one click and restore in seconds. So let's take a look at another real-world example. Sierra Nevada Brewing Company is the sixth largest brewery in the United States, and it chose to make Ignition its go-to SCADA software.
09:41
Brad Fischer: Actually, Sierra Nevada were originally skeptical of Ignition because they treated their control network as separate from their corporate network. As a business analyst at Sierra Nevada put it, "Fermentation is a 24/7 process, so our plant control staff were in no mood to introduce Windows-style downtime to their lives." All it took was one implementation, and data acquisition and production reporting, to change their minds. Sierra Nevada found Ignition to be very user-friendly because of its easy and fast online installation and further configuration. Because Ignition is only installed on the server once, it takes much less time than installing many clients individually, which many programs require. Sierra Nevada Brewing likes Ignition from a technical perspective because of its easy learning curve. One reason for this easy learning curve is, Ignition is familiar to people trained in standard office technology like Web, Java, SQL databases, and more. Kent, back over to you.
10:43
Kent Melville: Yeah, thanks, Brad. And so let's move on to some designer pain points. Similar to what we mentioned before, is requiring a shutdown to add functionality to the SCADA system. And then another pain point is if the designer versions are out of sync with runtime versions, one can be really frustrated. It can be frustrating if the designer does not support concurrent development, so only one person on the team can develop it at a time. And so Ignition solves some of these by saying it's hot-pluggable, it's for our modules. You can add modules on the fly without having to restart your gateway, kind of like apps on your phone. You download them, there it is, more functionality. And the designer is included with Ignition, meaning that it's always in sync. It's just built-in and runs off the server. And Ignition also has unlimited designer clients, which allows multiple developers to work on any of the projects concurrently. And we'll talk a little bit more about that in a minute here. Some more pain points. Designers that are sold and installed separately by the seat is a big pain point people have had. Or needing separate designers for SCADA, MES, IIoT, etcetera.
12:00
Kent Melville: And the third one that we've heard a couple times is a project is in the demanding final phase. You're kind of at the end here, but there's only one designer client available for your whole team. As we mentioned, the Ignition designer has unlimited seats right out of the box, but also it's a comprehensive designer. And so it can be used to develop all your different applications, kind of a game-changer for Ignition that I can sign in to one design environment; that's where I configure my tags, my history, my alarms, my reports, my screens, my dashboards. I can develop webpages, API endpoints, all of that from one single pane of glass, which is pretty powerful. And when you're in that final phase of the project having unlimited designer clients leads to those collaborative wins. And so another case study, Veoneer, leading global supplier of the automotive industry, needed a new SCADA system for its production facility in Goleta, California. And it needed the new system implemented in three months as Veoneer was splitting off from its parent company. Ignition's flexibility was really helpful during the development phase because of new functionality, being able to develop quickly and then pushed to all instances globally, pretty much instantaneously.
13:17
Kent Melville: And the system integrator who worked with Veoneer was Flexware. And they said that the ability to push out updates was instrumental to "uncover the hidden landmines of complexity." And it also made it so the system didn't require external systems to handle nuances. It could all be done solely within Ignition. We try to give you, once again, all that power to do everything under one hood. Their previous system had MES integration and development issues that took up much of its time. But now they have the freedom to use things in the process that they couldn't use before, because Ignition integrates with it so well. Flexware was also able to design a complete MES framework from scratch out of the box using Ignition tools and added SCADA functionality with action scripting. And so, really, Ignition's flexibility helped during the development phase to keep the structure clean and concise. And they found it really helps things stay fresh for the development team and the customers. So with that being said, I'll pass it back over to you, Brad.
14:14
Brad Fischer: Yeah, thank you, Kent. So these next few pain points are those big ones we talked about at the beginning of the webinar, the kinds that can stop a project in its tracks. Just to start, activation licensing is a difficult and complicated task. And beyond that, clients are sold and installed separately by the seat. With Ignition, activation and transfer is simple and fast, 24/7/365. Just the same as the unlimited number of designers, Ignition also comes with unlimited clients. So let's say you do your due diligence and you have a good understanding of how many tags and clients are required for a certain project. Then something changes or something gets added and suddenly you don't have enough tags or clients and the price skyrockets to add more. Or in the case of tags, your entire project is stalled because you're out of tags. With Ignition, you only pay by the license, not by the number of tags or clients. And the unlimited licensing lets you add as many tags as necessary. The only limitation is literally the size of your server. Let's take a look at a practical example of what this type of unlimited licensing can do by taking a trip to the Aarhus municipality in Denmark.
15:28
Brad Fischer: Aarhus is Denmark's second largest city with 330,000 residents. Its heat comes via district heating. Kredsløb supplies heat to most residents and recycles waste for 170,000 households. Naturally, Aarhus' district heating system is large with 1,200 miles of pipe running beneath the city. And the system includes over 700,000 tags and 150 devices. The system integrator who worked on this project, Enuda, recognized that Ignition's unlimited licensing model would keep costs low while retaining future scalability. Part of what the operators at Kredsløb love about Ignition was that because of the unlimited licensing, they could take ownership of their system, building on it and adding tags and devices as the system grew. With Ignition, organizations pay by the server and can add as many clients, screens, tags, devices and connections as needed for no extra cost. Because of this, Kredsløb considers Ignition the SCADA platform of the future, offering a scalable platform to continuously build on. Around 35 people are using the platform every day and Kredsløb plans to add even more users to the system. Back over to you, Kent.
16:46
Kent Melville: Perfect. Let's talk some numbers here. Let's talk about cost pain points. Some projects are small. Others have a budget of millions of dollars. But for all of them, you need to answer the question, how much is this gonna cost? The first pain point comes right at the beginning, right? Needing to purchase the software before you can start developing. Then, even with the software, accurate pricing can be difficult to determine. And it's common to have integration projects change pretty drastically from inception to completion. The simple solution for that, as we mentioned, is that you can download Ignition for free. And that free version comes with a two-hour trial that you can reset as many times as you want as you're evaluating Ignition or building on a project. And then when you decide that you want to purchase a license, the prices are all transparently listed on our website. So to put it bluntly, some SCADA platforms are expensive beyond any practical use. And integrators are charged for tech support. And those support fees can be extremely high, while Ignition is affordably licensed by the server. We also provide free tech support for our integrators, and you get 90 days of free phone support with any license that you purchase. And then also you get reasonably priced annual support tiers as well.
17:58
Kent Melville: Another case study here. Park City Water in Utah chose Ignition for its new SCADA system to control its water utilities after its neighbor, Mountain Regional Water, improved its own SCADA system with Ignition. And with Ignition, Park City was able to increase its tags from 8,000-130,000. MRW increased its tags from 5,000-90,000 while also saving $400,000 a year. And according to MRW's water and energy manager, those savings pay for his entire department. Ignition's unlimited licensing has also allowed Park City the flexibility to expand and modify its SCADA system for no extra cost. And systems integration company SKM also realized that the potential of Ignition's unlimited free trial to experiment with the platform without a license from the vendor helped them to really evaluate what they wanted to do before actually paying a dime. So, yeah, it was cool to see all the cool things that they're able to do with that, especially seeing that growth, the flexibility to expand and modify the SCADA system for no additional cost, when they were unable to do so before. And Park City was also able to add more clients without the need to download each, individually you had to pay for extra licensing.
19:17
Kent Melville: And now they have individual terminals for each operator. One of the Public Utilities Engineers for Park City said, "Now that we have individual terminals for each operator, everybody has eyes on the system and nobody is getting in anyone's way." And so with all being said, Brad I'll hand it back over to you for the last few pain points.
19:36
Brad Fischer: Thank you, Kent. So it's one thing to buy a SCADA platform, but it's an entirely different thing to use it effectively. When it comes to training, one pain point that always comes up is that in-person training is expensive. Even when you have training in a platform, there's no easy way to get help from fellow integrators when you have a specific problem. Ignition has Inductive University, a free online training platform where you can learn Ignition at your own pace, get certified, and even use it as a reference if you have general questions. The forum is full of helpful advice, sneak peeks of upcoming updates and a whole lot more. And the URL is right here at the bottom of the slide. With advancements in technology and business strategies, comes the introduction of new SCADA pain points. One of the things that seems to be a bigger and bigger pain point is that systems become vulnerable to new security threats. Another is that most platforms release upgrades every few years, but there's no way to ask them to implement small fixes between those larger releases. And finally, some platforms are not compatible with emerging technologies. Cybersecurity can unfortunately be called an arms race, but new versions of Ignition stay up-to-date on current features and protocols to get ahead of threats as they arise.
20:56
Brad Fischer: A steady release schedule for new versions means that changes can be rolled out quickly. We also have a dedicated feedback channel where Ignition users can make requests and generally tell us what they want out of the platform. Ignition is also compatible with Docker, cloud environments, machine learning, AR, AI, and digital twin strategies and tool sets. So let's take a look at one more real world example. The biopharmaceutical company based in England, Autolus Therapeutics, is developing next generation therapies that help T cells fight cancer with the body's own immune cells. Autolus uses Ignition in its facilities for FDA compliance and to securely automate data acquisition, visualization, reporting and alarming. The ability to handle multiple communication protocols, including Modbus, MQTT, OPC UA, and Web API is also very important to Autolus. The personalized medicine industry continues to face challenges as it transitions to more commercial manufacturing. Autolus is confident that Ignition's flexibility, mobility, and especially device integration will serve it well in a rapidly changing industry.
22:06
Brad Fischer: Autolus also chose Ignition for its technology, communication, device and software integration capabilities, and are using what they've learned to push integration to new heights. Systems integrator, Barry-Wehmiller Design Group, implemented Ignition as Autolus's first software integration project. They said, before there were small ad hoc data collection tools, but this project was a leap into modernization for Autolus. So let's say you implement Ignition and ease your pain points, what's next? Well, then it's time to future-proof your system. Without the frustration of pain points, you're free to continually add new functionality and increase the size of your system. The free resources on the Ignition Exchange can accelerate and supplement development. Ignition's versatility frees you to consider new architectures, new business strategies. And because the system is hardware agnostic, you can investigate new technologies. With that, I'll pass things back over to you, Kent.
23:09
Kent Melville: Yeah. Thanks, Brad. So just to sum things up with Ignition here, your limitations are freed up. There's no limits on the hardware or the software you can use, and it's all available to you. There's no more licensing hassles. Unlimited licensing means you get to be adaptable to whatever project you're working on. And Ignition is easy to use, easy to learn, and there are free resources to help get you started. And we didn't even mention yet that Ignition has a Quick Start feature built right in. And there was a question that came in earlier about, can we share the URL for that training again, please? So the free online training, we'll have a slide here in a second, which will have that URL on it. But then also we have our training classes, which you can get to on our website. So we'll show you all that again, so stay tuned. Speaking of quick fast deployment, you can spin up clients when you need them and where you need them, you have a flexible architecture. Ignition's modularity means you can pick and choose what you need for the specific project, and orient your system with what makes sense for the project. And the best part is, you get an all-in-one platform.
24:16
Kent Melville: If you've never tried Ignition for yourself, certainly you can just go download it. Get the most recent version of Ignition, 8.1.20, right now off our website. It only takes three minutes to download and then you can use the trial for as long as you want, absolutely free. I mentioned that training site. So this is that URL, inductiveuniversity.com. We've got hundreds of free training videos there, so you can learn Ignition step by step at your own pace. And we've also got a comprehensive online user manual that you can refer to anytime, that's the docs.inductiveautomation.com. And then if you're looking for a more formal training program, just on our website, you can go under support and then there'll be training right there on the website, and then you can go and look at all the different classes. Another thing we wanted to mention here is that Inductive Automation will be hosting the Ignition Community Conference, or ICC. But this year we're giving you two different ways to attend. So you can attend the live in-person event in Folsom, California on September 20th and 21st, or in addition, you could attend, on October 3rd through 5th, where we're going to do a virtual conference. And that's coming up pretty soon. The virtual event will include exclusive workshops for those who want some technical training on more complex topics.
25:39
Kent Melville: For those of you who have attended ICC in the past, you'll remember the workshops used to be the live event, right? You'd come and you do that. To make room for all the sessions we want to do and everything, we've moved the workshops to the virtual side, so those will be hosted more like our training classes with an instructor, and so we want to be able to open it up to more people, so we're excited for those workshops. And there's still time to register for both the in-person and virtual events. And for anyone interested in the virtual workshops, the deadline is coming up, so make sure to register before September 18th. And you can visit icc.inductiveautomation.com for more information on the conference schedule, speakers, and anything else that you might want to know. Speaking of ICC, we thought we'd take a moment to get you hyped for this year's Build-A-Thon. For those who are unfamiliar, the Build-A-Thon is where we have two teams compete to see who can build the more innovative Ignition system. And we started out with some of Inductive Automation's engineers, Travis [Cox] and Kevin [McClusky], competing against each other, but last year we switched that and we had two integrators take part. And the response we got was overwhelming, we got to do that again.
26:47
Kent Melville: And so the question became, how do we choose which integrators would be competing this year? And rather than us just choosing, we decided to have a contest of champions. We had an online escape room type series of challenges where we had our Premier Integrators come in and compete to see who could get through these challenges the fastest. And it got narrowed down to our top two, which was DMC and Roeslein. So we're really excited for those two integration companies to come and compete at this year's Build-A-Thon. If you want to see what they did, what challenges they had to go through to make it to the Build-A-Thon this year, we actually have that hosted now. So you can go and you can go through those challenges. You can do it by downloading it off of the Ignition Exchange, or you can go to the URL, which I'm blanking, I think it's ignitionbuildathon.com. Is that right, Brad?
27:54
Brad Fischer: Yes, Kent. I believe that's correct.
27:57 Kent Melville: Yeah, ignitionbuildathon.com. You can go there and go through the challenges yourself. It's pretty fun and it's all built in Ignition. But so now we have DMC and Roeslein, they'll be competing head to head to close out this year's Ignition Community Conference. And I will be there as the emcee again. So I'm excited to be there for more of that, and always great to see how creative these integrators can get with the platform. This year is going to be a little bit different. They're going to be building a different kind of application, so definitely be excited. For those of you outside of North America, we want you to know that we have a network of international Ignition distributors who provide business development opportunities and sales and technical support in your language and time zone. To learn more from a distributor in your region, please visit their website or contact Annie Wise, here at Inductive. I mentioned we're going to get to questions here in a second, but if you want to just talk to somebody here, please reach out to one of our Account Executives here at our headquarters in California. And so you can just call 1-800-266-7798.
29:07
Kent Melville: Now we'll get to your questions. We've had a bunch of questions come in, feel free to also continue to put questions. Once again, you're going to GoToWebinar control panel, and you're going to select questions, and you'll be able to enter your questions there. We had a couple of questions at the beginning about communication with PLCs, so we'll start there. Brad, this one is for you. How can we establish communication with Ignition and Beckhoff?
29:37
Brad Fischer: Yes. Beckhoff supports OPC UA, so you can make a connection to the Beckhoff integrated OPC UA server, and so that would allow you to pull all of those tags into Ignition. Some of the Beckhoff controllers also support Modbus TCP, which is another communication method that we support. So either of those should be able to get you the information from your Beckhoff PLC into Ignition and allow you to create some great projects.
30:07
Kent Melville: Perfect. Thanks, Brad. And then another question was, "Will you at some point have an MTConnect driver natively available within Ignition so that we do not have to use a third party like Kepware to collect data from our CNCs?" Dan, good question. So currently, it's not on our roadmap. Innorobix has created a module for Ignition to talk to MTConnect that's available on our third-party module showcase, so you can certainly check that out. And then, like you said, you could use Kepware or something like that. We always prioritize new drivers based on-demand from customers. And so a good way to continue to promote your case for getting specific drivers would be either by talking about it on the forum, or also we have our ideas portal, which is ideas.inductiveautomation.com. So if you ever want to submit suggestions for things we should do inside Ignition, you can enter them there and they can get upvoted. And if there's enough demand there, certainly things get prioritized. So Dan, go and rally some people behind you, and yeah, we could prioritize an MTConnect driver.
31:20
Kent Melville: Another one here is, "Is this a micro services architecture where modules are deployed in containers as new services are needed?" No, not exactly. Ignition runs as a service on an OS and modules tie directly into that same service. With that being said, when you start to get to larger systems, rather than having a single server, we often go into a concept of back-end servers and front-end servers where you have a subset of modules on each. And we do have a Docker container on Docker Hub and we're seeing more and more people starting to deploy Ignition leveraging Docker, especially with front-end servers where they need to dynamically spin up new front-end servers based on the load of the clients connecting and things like that. So while Ignition is not a micro services architecture per se, it can be deployed in some interesting ways with containers. And you're going to continue to see more and more of that going forward, we're trying to have more and more support for interesting architectures like that. And then let's see. Somebody asked a little bit about redundancy. Brad, can you address that a little bit? Talk about how redundancy works with Ignition?
32:41
Brad Fischer: Absolutely, Kent. So in the Ignition ecosystem, redundancy works, obviously, on the server side. So we support kind of a two-node redundancy, so you'd have a primary server and a backup. And if for any reason that primary fails, everything is going to be picked up by the backup server so that would include all of your clients, all of your tags, all your connections to PLCs, connections to databases, those kinds of things. That is implemented over top of our gateway network, which it's in a port you have to expose on both servers, but then that gives them a communication link to send all that information back and forth, and so they're able to kind of monitor one another and such. One of the things that we do not suggest people do with that is have the servers in two different locations. The idea is to have that second one there on site, so that it can take over immediately when the first one goes down.
33:38
Kent Melville: Perfect. Thanks, Brad. Another question we got was, somebody said, "I purchased a license about three months ago, do I still get 90 days of help?" So the 90 days does start counting down from when you purchase it, so it's not 90 days whenever you decide to start it. With that being said, reach out to your Account Executive and let them know if you are looking for support and help. They can see if they can get you in touch with Tech Support and they can smooth things over there, or maybe they'll schedule time with a Sales Engineer to meet with you and help you as well. So certainly, we don't want to leave you alone. Definitely, we want to help out where we can, so reach out to your Account Executive and we'll see what we can do. Also, people are asking, "Will content or videos from ICC be available after October 5th?" This year is kind of interesting, right? Because we have our in-person event and then we have the virtual event. At the virtual event, which is free to register for. You can register for free. You'll be able to see recordings of all of the live sessions from the in-person event of ICC.
34:51
Kent Melville: And so if you're looking to watch those videos, just go ahead and register for the virtual event, and you don't have to watch them all live during the event, they'll just be available to stream whenever you want to stream them. And then, eventually, like we've done in the past, all of the videos will just be available without having to go through the actual event links, but they'll just be made available on icc.inductiveautomation.com. But I don't have a specific timeline to give you for when they'll be available there, so if you're going to want access to them soon, just go ahead and register for the free virtual event and then you'll have access to all those videos. Somebody asked, "Do you have to pay extra for MQTT?" And the answer is that... Well, Brad, do you want to talk about that a little bit?
35:38
Brad Fischer: Sure, Kent. The answer is, we have one of our partners, Sepasoft, they support...
35:46
Kent Melville: Yeah. Cirrus Link.
35:48
Brad Fischer: Cirrus Link, I'm sorry. Yes, Cirrus Link has created several modules that interact with Ignition, and so those support different types of MQTT. I say that the different kind of in-points that MQTT can be used. So maybe you have some MQTT devices already in the field, and you need to get that data into Ignition. They have a module that allows Ignition to pull that data in and then send it up to a broker. That would be transmission. We also have one that allows Ignition to act as an MQTT broker, and then we also have one that allows Ignition to pull MQTT data down from a broker that you might already be using. So there's a couple of use cases there and we do have modules that can be added into Ignition to support whatever your solution may require.
36:39
Kent Melville: Perfect. Another question that came in was, "Could you explain a little bit about Ignition Edge?" I'll share my two cents there and then Brad, feel free to add anything. Ignition Edge came from some pain points that people have with SCADA. People said, "I have a SCADA system, but I have some small remote sites. At those remote sites, if I lose my network connection, I lose my data. I don't have anything buffering the data. And then also for those remote sites to pull them over the network is pretty expensive as far as bandwidth is concerned." And so they said, "I want something I'd be able to pull locally and then it'll just report by exception over the network." And so we said, "That makes a lot of sense. And it doesn't make sense to pay for a full Ignition server to put at the edge there, that'd be prohibitive if you have a bunch of these remote sites." But could there be a cheaper version of Ignition, a lightweight version of Ignition that you could deploy out in the field, that could not be a full SCADA system but could give you kind of the minimum that you need there to keep things running, give you a local visualization client if you lose connection to your main system, and also could be collecting the data locally and then publishing that data up over a modern protocol?
38:04
Kent Melville: And so Ignition Edge was born, we created a lightweight version of Ignition. It's highly configurable, meaning that I could purchase just the data collection piece and have that published up over our gateway network, or over MQTT, or I can add the visualization as well so that I can have a local client or two there. By default, it just has a built-in buffer, so you're not connecting to a local database there. And also, it is not allowing you to do scripting unless you had a specific compute module which gives you the ability to do all kinds of scripting there to customize the system as much as you want. So yeah, Edge came from people wanting to have lightweight versions of Ignition at the edge. It became really powerful and popular and so now people also use it as just a HMI replacement to replace a panel view or something like that, because you can just do a standalone system with local visualization or a fallback client, all that kind of stuff. But yeah, what are the main differences there? The differences are, it doesn't have a local database, you're limited on the number of PLCs you can connect to, you're limited on the number of clients that you can launch. You also don't just pick and choose any modules you want, it just kind of has some base functionality so you wouldn't add the Reporting Module to it, or the SFC Module to it.
39:26
Kent Melville: It's just kind of the data collection piece, and the visualization piece and the rest would all go through a centralized server. Brad, anything to add there?
39:36
Brad Fischer: I think you covered it really well, Kent. The one thing I do want to add is that I think Ignition Edge is very useful as an HMI because you don't have to develop the same control screens, the same visualizations, and two different systems. Now, you can create a screen that would run on that HMI and then export that and run it in the full version of Ignition that other operators or administrators or supervisors are using to look at the entire project. So you kind of save yourself some development time by staying in that same ecosystem.
40:09
Kent Melville: Oh, perfect. I'll just share some final thoughts here about pain points and then, Brad, I'll allow you to share any final thoughts you have and then we'll go ahead and wrap this up. But I just wanted to kind of finish my thoughts by saying, from the beginning Inductive Automation has been focused on building a better mousetrap, as Don Pearson, our Chief Strategy Officer, likes to say. And so we really have tried to focus on what is preventing innovation in this space, in this industry? That's something where there were a lot of pain points, and it's amazing that some of those are still prevalent in the industry like we talked about at the beginning. I think that really, it's a constantly evolving thing. There are new pain points all the time. As new technologies come out, there's new needs. And so you can't have a static system, and you can't work with a company that is static, it has to be dynamic. And here at Inductive Automation we recognize we're not perfect, but we're trying to continue to grow and to give you flexibility and allow you to solve the requirements that you have, the pain points that you experience.
41:29
Kent Melville: And please continue to communicate with us if you have additional pain points that you feel like we could help you solve. And that's why we have an ideas portal, why we have a forum, why we have a community conference where we have our customers all come out and talk to us. And so please continue to communicate with us and we'll continue to try to solve these pain points the best we can. But Brad, any last thoughts from you?
41:55
Brad Fischer: I just want to echo what you said, Kent. Having our community reach back out to us and identify those pain points gives us the ability to know what we need to address next, and so that helps us to continue to do well, to solve those problems, and keep Ignition growing.
42:13
Kent Melville: Perfect. Well, thanks everybody for attending our webinar today. Usually this is where we'd say we'll be back next month with another webinar, but instead we'll be hosting ICC. Hopefully we'll see you here in Folsom, California, or during the virtual conference in October. But until then, you can get all of our latest updates on social media, and through our weekly newsfeed email. Bye for now, hope you all have a great day.
Want to stay up-to-date with us?
Sign up for our weekly News Feed.
By clicking "Sign me up," you agree to the
Terms of Use
, and the submission and processing of your data. Your privacy is very important to us. We will never sell or rent your information.
Privacy Policy