Integrator Discussion: Leading Through Innovation During COVID-19 and Beyond
Rising Up to Challenges, Creating Solutions, and Finding Opportunities
63 min video
/
52 minute read
View slides
Speakers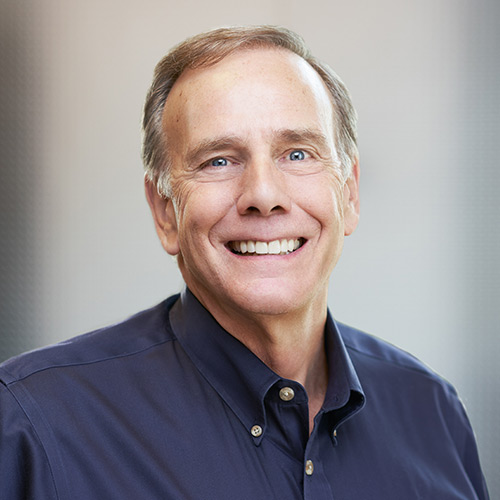 Don Pearson
Chief Strategy Officer
Inductive Automation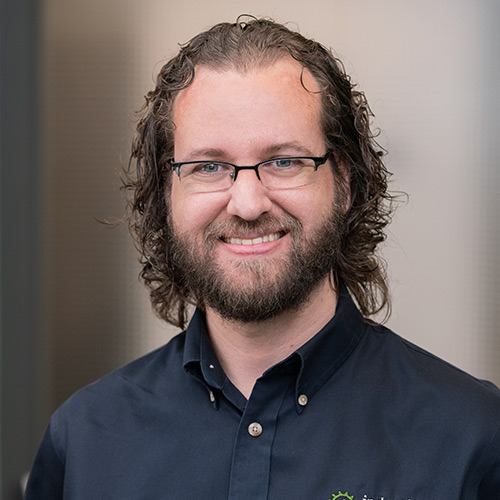 Kevin McClusky
Co-Director of Sales Engineering
Inductive Automation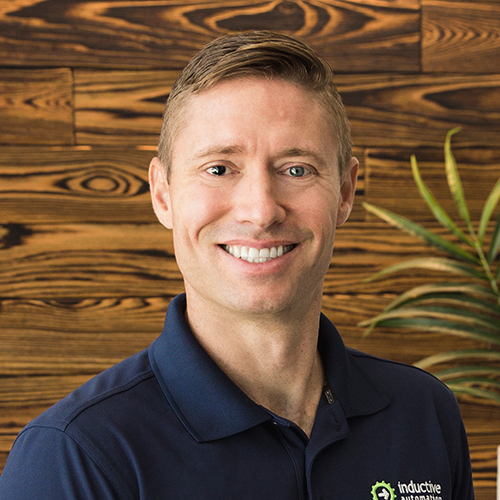 Justin Reis
Integrator Program Manager
Inductive Automation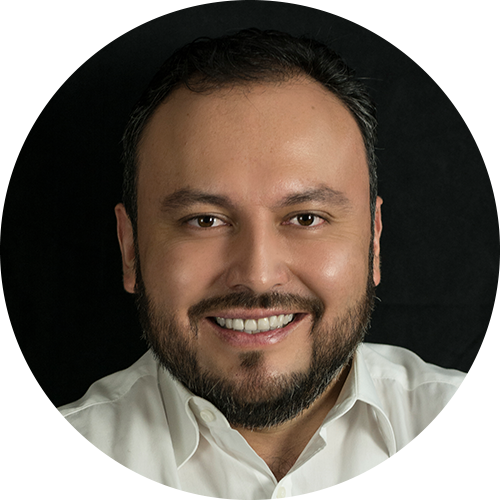 Francisco Carrion
Technical Manager
Automation Solutions Ecuador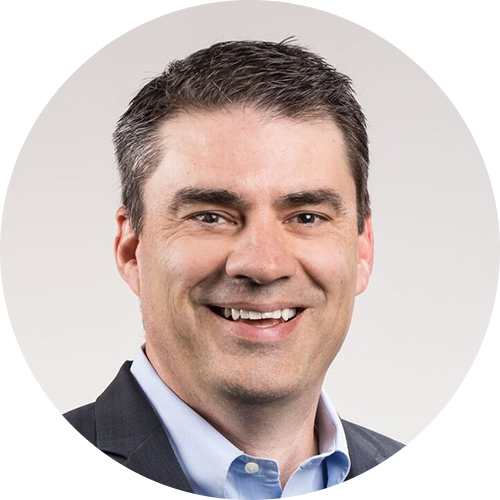 Titus Crabb
President
Vertech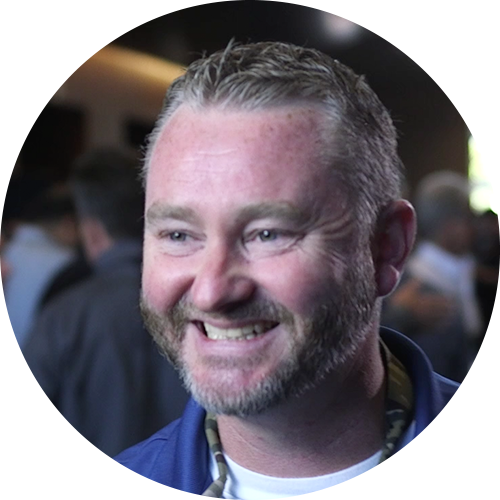 Mo Moore
Director of Software Services
Industrial Networking Solutions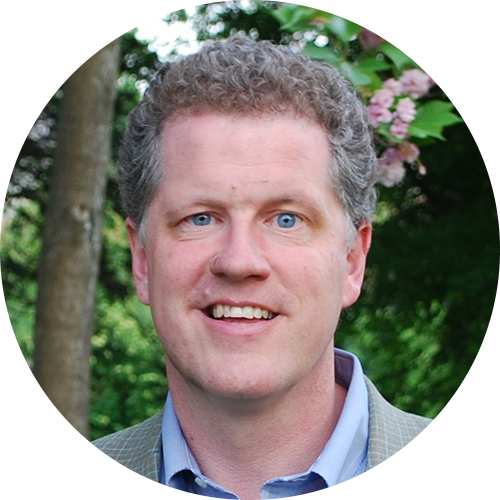 Wright Sullivan
President
A&E Engineering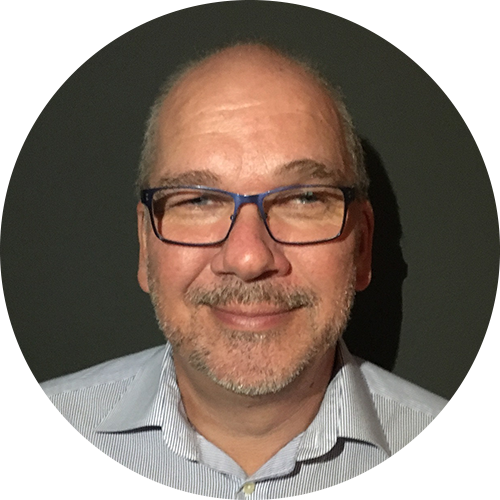 Rob Valent
Managing Director
ATS Global
The COVID-19 pandemic has impacted every industry. What effects is it having on industrial organizations and the control system integrators who serve them? No one is better qualified to answer than the experienced integrators in the Inductive Automation Integrator Program, who play key roles in solving all types of operational challenges and implementing the newest technologies.
Don't miss this timely panel discussion as expert system integrators serving a variety of industries share valuable insights from their first-hand experiences at the vanguard of SCADA, IIoT and MES implementation.
Find out how the role of integrators is evolving

See the opportunities that lie within the current challenges

Learn about the state of digital transformation

Hear how integrators are working to meet customers' changing needs

Transcription

0:00:01 
Don: Good morning, everyone. And welcome to today's webinar, "Integrator Discussion: Leading Through Innovation During COVID-19 and Beyond—Rising up to Challenges, Creating Solutions and Finding Opportunities." My name is Don Pearson, I'm Chief Strategy Officer at Inductive Automation, and I'm gonna serve as the moderator for today. The first thing I like to do is just take a minute on the agenda, go over briefly. I'm gonna introduce you to Ignition, our software. I have a sneaking suspicion that on this webinar, pretty much everybody is familiar with it. For those who aren't, I'll take a minute on it. After that, meet our presenters and panelists for today's webinar. Justin will then briefly talk about the integrator program and provide some updates to everyone. After that, I'll talk about our present situation a little bit, and the initial effect of the pandemic; and then, jump right into discussion with our integrator panel about the challenges, opportunities, and future outlook during the COVID-19 pandemic. And, finally, we will wrap up with you.
 
0:01:06 
Don: Like I said, probably not necessary, but talk just briefly about Ignition. You can read some of the bullet points here. Ignition is our platform. This software platform, Ignition, actually turned 10 years old this year, and it's used by 54% of Fortune 100 companies. Many companies are choosing Ignition because it really does provide that universal platform for applications relating to HMI, SCADA, MES and IIoT. It's got an unlimited licensing model, cross-platform compatibility, scalable server-client architecture, web-based, web-managed, web-launched on either a desktop or mobile. Modular configurability gives you an opportunity to just get what you need and use it and add to it as you need, should you improve your architecture or expand it, and rapid development and deployment.
 
0:02:02 
Don: Now, let's meet our panelists. And I have worked with all of these gentlemen and really appreciate all of them taking time to join us today. We have Francisco Carrión, who is a Technical Manager at Automation Solutions Ecuador. And Automation Solutions Ecuador is based out of Quito, Ecuador. Up next, we have Titus Crabb, President of Vertech; Vertech has offices in Arizona, California, and Tennessee. Mo Moore is the Director of Software Services at Industrial Networking Solutions, which is based out of Richardson, Texas. Next we have Wright Sullivan, who is President of A&E Engineering. And A&E is based in Greer, South Carolina, and has an office in Concord, North Carolina. Finally, joining us today is Rob Valent, who is the Managing Director of ATS Global based out of Haarlem, Netherlands. ATS Global has a lot of offices around the world, and I think in 25 or 30 countries, and Rob gets the award for working latest today because he is in the Netherlands. So thank you, Rob.
 
0:03:05 
Rob: Thank you, Don.
 
0:03:07 
Don: Yeah, no problem. Listen, let's take a minute and get a little more introduction than I gave, so I'm gonna start with you, Francisco. So why don't you just... Everybody, just share a little bit about you, your company, areas you work, anything at all. So go ahead, Francisco.
 
0:03:24 
Francisco: Thank you, Don. Well, good morning to everyone. Well, my name is Francisco Carrión. I am the Technical Manager for Automation Solutions Ecuador. We are based in Ecuador, obviously. [chuckle] We have two main offices, one main office in Quito and Guayaquil. We have been in the market for 16 years so far, and we have been working with Inductive Automation and Ignition, particularly, starting in 2014. So it's been six, seven years kind of thing that we've been working with the product. At the moment, we are 30 people in the company, and we serve I think the best customers in the country and in the area. We've been working in Ecuador and all around South America, so we are Gold Certified, we are a Premier Integrator, one of the few in South America at the moment. And we are... Keep up with the pandemic in the best way possible, which is giving our customers the best services possible.
 
0:04:24 
Don: Thanks, and thanks again, Francisco, for joining us today. Titus, let's go ahead and move to you.
 
0:04:28 
Titus: Thanks, Don. Hey, everyone. So, Titus Crabb, President of Vertech. We're based in Phoenix, Arizona, which is making the news as being one of the hotspots for COVID right now in North America. So we're all mostly working from home, like a lot of you probably. We have an office in Orange County in Irvine, and one in Nashville, Tennessee, and then we've got a few remote workers sprinkled around the country as well. We work in multiple different vertical markets, and try and provide full-stack automation services from traditional automation in panel-building, all the way up to MES solutions, and integration with ERP. And we are... Actually, I'm gonna jump an announcement here: We're actually opening an office in Austin, Texas, which is getting formally announced tomorrow. So, to everyone in the company that I just blew the announcement for our company meeting tomorrow, I thought it might be worth it.
 
0:05:30 
Rob: Congratulations!
 
0:05:33 
Don: That's great. Congratulations, Titus.
 
0:05:34 
Titus: Awesome.
 
0:05:35 
Don: Fantastic.
 
0:05:37 
Titus: That's it.
 
0:05:38 
Don: Okay. Let's go to Mo Moore.
 
0:05:42 
Mo: Hey, everyone, Mo Moore with Industrial Networking Solutions, known as INS really. We specialize in communications. We're a hardware vendor, we sell communications and peripheral equipment as our primary business, and we have a services team that actually helps implement those solutions. We've been using Ignition for probably the past five years. It's really changed our business quite a bit and it's allowed us to help our customers. And most of our customers are actually integrators, people on this call. We specialize in edge technology and cloud technologies, and helping people get their infrastructure together, and really take advantage of all the different aspects of Ignition. We're based out in Dallas, Texas. I'm in San Antonio, so Titus, I'll be paying you visits in Austin.
 
0:06:29 
Don: That's great, Mo. Thanks a lot. Okay, Wright Sullivan.
 
0:06:34 
Wright: Hi, good morning. I'm Wright Sullivan with A&E Engineering. We're a system integration firm in Greer, South Carolina, which is between Greenville and Spartanburg, which for folks all over the world is between Atlanta and Charlotte. So depending on where you are, that's where we are. Our top three industries are food, chemicals and process, as well as automotive. We've been using Inductive Automation software since 2006. I think we actually implemented our first project in 2007 on the predecessor platform. And interestingly, we were pushed to try it by a customer. That, "Hey, this looks a really cool way... This looks like a great way to connect with a database." And this customer pushed us, and just this morning, after moving several companies, he's now a plant manager. He called us, and had a meeting just this morning about, "Hey, I think I've got an Ignition application I want you to look at." So, after all these years, people are still super stoked about the platform, and we are too.
 
0:07:42 
Don: Thanks, Wright. Thanks again for being here too. Rob.
 
0:07:46 
Rob: Yes. Thanks, Don. Rob Valent, ATS Global. We have about 26... In 26 countries, subsidiaries, 1000-plus employees. I think we work... I think as long as Wright with Inductive Automation, I think since 2006, 2007. Seems forever, right? Predominantly, we work in sectors like food and beverage, aerospace, pharmaceutical, and automotive. And we have about 200 certified engineers, and we strive to have 50% of our engineers certified, so still a long way to go, but still, yeah, passionate about what we're doing with Inductive Automation.
 
0:08:31 
Don: Thank you very much, Rob. And a couple of more introductions. I don't know that Kevin's joined us yet. He's going to be joining a little bit later and sort of moderating the Q&A and answering questions, technical, as they come up with regard to Ignition. So welcome early to Kevin. And then let me move over to Justin Reis, Integrator Program Manager, and I'm gonna give you an opportunity to introduce yourself a little bit more, Justin.
 
0:09:00 
Justin: So I'll just jump into the Integrator program. Yeah?
 
0:09:04 
Don: Sure.
 
0:09:05 
Justin: Okay, great. Well, thank you, Don. I really appreciate it. And so I just wanted to kind of brief you guys on the Integrator program, and update you on what's happening with 2020. And so far, 2020 has been a really big year for our Integrator program in several aspects. And the first thing I want to do is actually go over our newest Premier Integrators. So since last year's ICC in September of 2019, we've added 17 new Premier Integrators. And I want to take this time to recognize them by name. So they are Edgewater Automation, EN Engineering, Panacea Technologies, More Control AS, Automated Control Concepts, Phantom Technologies... Phantom Technical Services, excuse me. SCS Engineers, Automation Solutions of America, DSI Innovations, Factory Technologies, Global Process Automation, QuickThought, Wunderlich-Malec, Automation Excellence, Texas Automation Systems, Engineered Software Products, and The Integration Group of Americas.
 
0:10:02 
Justin: So congratulations to each of our new Premier Integrators, very well done. Next thing I want to touch on is our Ignition Certification. So in 2020, Ignition Integrators have been getting certified at a rate nearly doubling the figures of 2019. The number of Core Certified Engineers has gone from an average of 14 per week in 2019, to 27 per week since January of this year. And new Gold Certified Engineers went from an average of 5 1/2 per week in 2019, to 10 1/2 per week this year, so very well done on that. There we go, slides are moving now. And the next thing I wanna do is go over some of the metrics for the Integrator Program. So, in total, we have 2375 registered integrators in our program. We have 1300... Over 1300 engineers Core Certified in Ignition 8, and 501 engineers Gold Certified in Ignition 8. And a total of 78 Premier Integrators.
 
0:10:58 
Justin: And in Inductive University, we're seeing numbers higher than ever. So this year alone, there's been just over 34,000 new users, and over 10,000 credentials earned. And in total, Inductive University has had 3.5 million views just in 2020. So this shows you guys are really taking advantage of our resources and essentially using them as we hoped you would. So, that's awesome. And, lastly, I wanna touch on our co-marketing. So our Integrator Program exists for the purpose to make sure your companies are successful with Ignition and successful in general. So as the program manager, I'm always looking for ways to connect you to resources. So I just wanted to briefly go over the co-marketing activities and what we're doing with our integrators. So, since March, really, when COVID pushed most of us out of our offices, we really amplified our outreach efforts, and we're looking for more participation with our integrators.
 
0:11:46 
Justin: So, some of these activities include integrator guest blog posts, integrator podcast interviews, guest spots on Integrator roundtables, Ignition Community Live, guest spots on Inductive Automation webinars, our university outreach program and many others. So, the whole idea is getting more recognition for our integrators and connecting you with more resources. So if you're interested in exploring any of our co-marketing opportunities, please email me. My email address is just under my picture there. Well, that's the integrator one, but it was on that previous slide, but it's at jreis@inductiveautomation.com, so you can reach out to me there. And I just want to wrap it up by saying, we really appreciate your skill level and what you're doing to help us grow our integrator program, and we really wanna help facilitate the growth of your companies in any way possible. So I'm really looking forward to our continued work together. But otherwise, Don, thanks for the opportunity to talk about the program, and I'll go ahead and turn it back over to you.
 
0:12:42 
Don: Thanks, Justin. I totally appreciate you taking time on that too. So, before we actually get into part of the discussion, I just wanna talk for just a couple of minutes about the pretty extraordinary times that we're in right now. If you think about it, when we take a look at the effects of COVID-19, I'm certain you people are already aware that this pandemic has deeply affected pretty much every aspect of life, personally, socially, professionally. All industries have been severely impacted, and it's really causing some pretty major shifts in how we conduct business today. Safety and healthcare measures have been implemented, impacting workforce availability, staffing needs, variety of impacts. Rapid high demand for certain products such as personal protective equipment, cleaning and sanitation products, and medical equipment has applied pressure certainly on many aspects of manufacturing organizations to ramp up production and maximize supply chains, and for some companies, actually to retool their lines. So, if you think about... Oh, just an example of that, auto manufacturing plants have re-focused on building medical components; clothing manufacturers have included personal protective equipment in their offerings. Just to satisfy demand, distillers have jumped into producing sanitizing products.
 
0:14:04 
Don: So, really, if you think of all these changes, economies across the globe are being tested and they're being challenged. So, according to just interviews conducted by Smart Industry magazine, a lot of companies are approaching things on really a day-to-day basis. Every hour, the situation changes, and companies are obviously doing the best they can to adapt. Some are actually depending on integrators to help make changes rapidly, as well as to find solutions to the growing need to work remotely. I love having these webinars now because more than ever before, we hear dogs barking in the background, cats coming.
 
0:14:47 
Don: It's pretty good. We have a new addition to our panelist, and I don't know if it's Tiffy or Fido, but he or she is welcome. So, at any rate, a lot of integrators, I think, are basically on the frontlines of industry. They witness the effects of COVID-19 every single day. And so, I think talking to our guests today, we just wanna get a little bit better idea of what are the challenges, what are the opportunities, how are they meeting those, and how are they handling this particularly demanding time. So with that as kind of a quick backdrop, I really wanna jump into the challenges of COVID-19 and the pandemic here. And the first question I'm gonna throw at the panel is: In what ways has the pandemic challenged your customers and your integration company? Francisco, you're in the upper left there, so that makes you first. Your thoughts on that question.
 
0:15:44 
Francisco: Thank you, Don. Well, I think one of the first challenges is to keep the dogs quiet. I apologize for that. I think the sound is coming from Ecuador, but I don't know if I'm the only one. [chuckle]
 
0:15:54 
Don: We can deal with it, Francisco. Go on.
 
0:16:00 
Francisco: Okay, well, basically, the question should be not in what ways it has changed; it's basically in what ways it hasn't. Because I think that starting March this year, everything has turned upside-down on the way we do business. I think it has turned upside-down in the way the customer sees our business too. Because things that weren't a priority before, now it has become an urgency, not just a priority. So, starting with four things like health protocols, because getting into a customer's site sometimes is a challenge because you have to have all the procedures, like tests, and all the EPP has changed. The execution times, we are never... Never before we're urged to be faster, in order to be less time onsite and deliver whatever we have to do in the fastest way. And also, over being onsite is everything remote, it's turning everything remote.
 
0:17:09 
Francisco: So remote working, remote integration, that's something that we have been working a lot with our customers, being able to start up things, to make changes, to give support remotely. And, finally, that the product that we deliver should be remote too. Because, as we know, due to age restrictions and stuff, most of the medium and high management levels of the companies are staying home. And they need information, they cannot reach the old-time Excel on the local server in the company. So they need to manage, they need to make decisions in real time, and they need to see what's happening on their operations in real time. So, I think that's the challenges that we have been facing and we have been delivering through the use of, in this case, of Ignition.
 
0:18:03 
Don: Thanks, Francisco. I'm gonna ask on this particular first question to have everybody go ahead and make some comments, so just go around the horn. I'm not gonna ask everyone to comment on every question, you can always chime in and interrupt me if you want to say something and I didn't call on you at all, but let's go around on this first one of overall challenges. Titus, let's give us your thoughts.
 
0:18:25 
Titus: Yeah, I would agree with Francisco there that everything has changed. I think back to when this all started, we had the ordinance come down from the Governor that we all had to go home and we made an announcement to our employees that it would be a two-week stay, and I think we're into week 19 or 20 now and there's no end in sight. So, dealing with the unknown and the daily situational change has been a huge challenge for everybody, and it creates uncertainty and anxiety in everybody, and the human problem is almost as big as the logistical problems that it creates. There's been lots of stuff on the news that everyone's aware of supply chain issues and dealing with having to shut down a facility, those are things our clients are facing... We haven't had to face that yet.
 
0:19:27 
Titus: For us, the biggest issue has been travel restrictions and last-minute changes for onsite work. So, it's very difficult to get everybody all scheduled together to get onsite, and then, a couple of times a day or a week before we're supposed to go onsite, there's a positive test in a plant and all bets are off. So we just recently had the most dramatic one. We have a project going on in the Bahamas and the Prime Minister in the Bahamas shut the whole country down. So, all trips, all travel to that country is forbidden for US citizens, so now we're just in complete limbo, and so is our client for that project. So, largely, I think the show has gone on, but it's definitely been inefficient and been a challenge to think outside the box for how you get around the roadblocks thrown in your way, every day.
 
0:20:25 
Don: Thanks, Titus, for your comments on that. Mo, your thoughts?
 
0:20:31 
Mo: Well, I'm typing up my resume to Titus. I'll help you out on that Bahama job whenever it comes back online.
 
0:20:36 
Don: Good idea.
 
0:20:39 
Mo: Yeah. No, it's much like everyone else, I'll keep mine brief. I think the biggest thing that we've seen is that with the travel restrictions and the plants having to... Especially manufacturing, it's what keeps the country moving. So we can't get to our projects and so the projects are being postponed, which means we have to delay our invoicing and our ability to move our projects forward. Luckily, we're pretty data-integrated, so we do a lot remotely and that's helped out a lot. But we're also seeing a lot of customers holding on to CapEx funds because of the uncertainty with the economy. So they're holding on to the capital project funds. With things starting to open back up, we're starting to see more of that now, and with infrastructure projects, that's a good thing 'cause communications are an important infrastructure. But, that two have been our biggest challenge is the travel restrictions, quarantine restrictions, and then just keeping projects moving forward on schedule because so many of the projects are being postponed because you can't get [inaudible]. That's basically been our test, but it's been really cool to see everybody in the integrator industry changing things up to meet the challenge, 'cause everybody on this call is a part of keeping the country moving.
 
0:21:53 
Don: Sure. Thanks, Mo. Okay, Wright, over to you.
 
0:21:57 
Wright: Sure. I... This is a very distinguished panel. It's an honor to be with this group that I have great regard for, and they've all said important things that are right on my list, but one that I would say is each customer is living a different reality. And sometimes it shifts just... We see our own reality shift and we talk about that, but our customers are going through exactly the same level of seismic shifts. The food industry, for example, some of our customers make grocery store items used in baking and those are in extremely high demand, so we think, "Oh, we're gonna go knock out things that are gonna increase capacity." But then, COVID cases pop up and nobody is allowed onsite, as you all have noted, and so the priority of increased capacity gives way to the priority of protect the workforce at all costs and maintain current capacity. Okay, so each customer... The thing I would try to ask ourselves... I just wonder, are we asking our customers how their world has changed? Like, if going into this, they may have been capacity-constrained and deeply concerned about OEE; coming out, they may have completely inverted their priorities, and it's on us to be very aware of that, and not... We sometimes get frozen in amber in our view of the world and so I keep trying to challenge myself in that way.
 
0:23:29 
Don: Sure, sure. Thanks, Wright. Okay, Rob.
 
0:23:33 
Rob: It's a party of recognition, all the stories I hear. From a global perspective, we have seen greatly impacted countries, like for instance, Italy and Spain, that completely shut down. No manufacturing at all, not even in food and beverage or pharmaceutical. Nothing to do, nobody to reach, everybody at home. And we've seen traditional customers where only a limited amount of people, of the staff, had email addresses, for instance, and then suddenly they have to work from home. How can you reach them? How can you make agreements, but do also maintenance on the systems if there is no external access to the systems possible? So it also generates a lot of opportunities as well, but yeah, it's an interesting time. And the effects are locally and globally; and every country, it seems to be different.
 
0:24:28 
Rob: We've seen non-intelligent lockdowns, intelligent lockdowns. In the Netherlands, we were partially locked down; that helped keeping the industry afloat, that really helped. But also, if you see how governments pitch in in every county basically in the world, in helping companies to keeping their employees inside the company and not have to fire them because they provide subsidies, is unmatched, I would say, in the history... In the small part of history that I'm in. Yeah, so interesting time, challenging; but it will really help... It really helps thinking out of the box, that's the biggest conclusion, I think.
 
0:25:12 
Don: Sure, sure. Thanks, Rob. And thanks to all of you for comments on challenges, for certainly you've painted a pretty good picture that there's a lot of hurdles that are faced by the integrators and your customers in the uncertainty. But, of course, let's shift a little view: From these challenges, that means there would be opportunities. So, with the industrial and manufacturing sectors facing the need to approach the digital transformation challenges, the pandemic has definitely accelerated the need to find solutions, and for all of us, keep things going. So let's shift to opportunities and go over to our panel now and see what might be there on the opportunity side of the world. I'm gonna throw it to you first, Mo.
 
0:25:55 
Mo: Okay, thanks, Don. You know, because INS does both the sales and communications and  peripherals, we've seen a lot of uptick in cellular activities and a lot of web-based developments from the Perspective Module quite a bit, and what we've seen is is that... We work a lot with integrators, not just the end-users, and we've seen integrators taking a big shift to having the answer and solutions for mobile manufacturing and disbursement of workforces across multiple buildings. So we have integrators coming to us for the first time dabbling in MQTT, trying to get the right infrastructures, and then trying to get the right hardware and the right software solutions in place. And great deal, if you're all big Inductive users.
 
0:26:41 
Mo: We just had a customer came to us, said, "I gotta move to a mobile technology solution right away. I'm trying to figure out the pieces to do it." So it's a great opportunity for them to expand their business, and essentially help them take a facility that already had a large investment in Inductive gateway platforms. They were running manufacturing and they were moving, exchanging that to a new location in a small mobile platform, and we were able to help them pick out the right edge gateway using the Onboard Program, kept the cost down with Ignition Edge onboard IoT, and we helped them set up an AWS infrastructure with an MQTT Distributor in a cloud. So now we're just redirecting their data from the edge to the distributor in the cloud, so you got your store and forward capabilities right back into the same infrastructure they already had onsite, keeping costs down in their primary gateway solutions. So, the opportunities have been really good on expanding technologies that people haven't seen before, and they're really embracing the web-based technologies and Perspective and MQTT.
 
0:27:40 
Don: Mo, I think that's a very good example of turning challenge to opportunity. I really appreciate your comments on that. Let's get your thoughts on the same area, Titus.
 
0:27:50 
Titus: Yeah, I think the biggest opportunity for both us and our clients has been that all of these events have been a catalyst for embracing technology that was already there, but we were either struggling to come up with financial or ROI reasons to implement it, or cultural change internally to have our people embrace it on both sides, both us and our clients. A couple of examples in our own company, we had Microsoft Teams in place for quite a while and it just could not get off the ground. And, all of a sudden, overnight, it was a necessity. And we've gotten people to embrace the use of video call. I personally would not have had my camera turned on on something like this, three weeks ago. So it's been a change for me too.
 
0:28:44 
Titus: We've taken some of our processes paperless because we've had to; you can't just physically walk a stack of papers over to somebody anymore. And I think our clients are seeing the same sort of thing. So, like Francisco mentioned at the beginning, people need to have information, the show is still going on, we're still producing products in these plants, but you're not physically there. So, if you're a high-tech workforce that's responsible for the maintenance and seamless production of these sites, you have to have information to be able to help people that are onsite. So these remote solutions, like Mo was talking about, dashboarding systems, enterprise-level data systems are all being embraced, I think, by clients out of necessity.
 
0:29:33 
Don: Thank, Titus. I'm gonna have one more, give you, Francisco, a chance to just comment a little bit on the opportunity side, then we'll move on to our next question; but your comments, Francisco.
 
0:29:43 
Francisco: Thank you, Don. Yes, as I said before, the need for information is everywhere nowadays. And basically, we used to work hard on getting the customers to tell us the long-time, known pain points so we can solve them. Nowadays, what we have to do is basically keep up with new requirements every day because everything is changing every day. So it's not like a long-time pain point that we are addressing, it's probably something that happened a couple hours ago that needed to be solved as soon as possible. That need for information has increased and if you're stuck with a control platform that doesn't allow to do that, it obviously turns everything harder. I think that the best way to deliver these things is just embrace whatever you have right now as a customer with Ignition, and deliver it upwards. It's going to be the fastest, the easiest, and also the cheapest. [chuckle]
 
0:30:46 
Don: Thanks, Francisco. I may be a little bit biased, but I tend to think that a lot of our integrators in our community are pretty good at leadership, and are taking leadership roles in the industry overall, and the particular industries in which you focus. So, just a couple of leadership things, if you think about how you can provide leadership during this time, Wright, let me turn to you for a second and just get your thoughts on the leadership role that you play as an integrator, out in the environment, to your customer set and beyond?
 
0:31:17 
Wright: Thank you, Don. One of the phrases I have kept reminding myself, sort of a mantra, because... is, I look at this... As a leader, you can either be two weeks behind or one day ahead of the crisis 'cause it keeps changing. Titus had a great statement, "We're gonna be out for two weeks; and here we are, 19 weeks later." South Carolina had sort of a soft close and a softer reopening, and now cases are very high here. There's a real tendency to want to lead in the easier days of a month ago or two months ago, and we have to always remind ourselves to ignore what it was. That's then, this is now, and this is the situation. And it sounds simple, but it's a very human trait to wanna go for an easier time. Other things, I think there's...
 
0:32:14 
Wright: You talk about opportunities. This is also an opportunity for change. It's an opportunity for change within our teams, where people will push a little harder because they know it's a challenging time. Our customers are willing to say, "We've been doing things a certain way for a long time. We've always said that's our standard, but maybe we should aim higher." So our customers are starting to ask questions about how we could do more with data, with information, how we could be stronger. But then, ourselves, I've pushed myself. I find complacency in myself, so I look at things like areas I wanna learn more about. I've pursued AWS certification, with one of the goals is, I realize, I have kind of a monolithic understanding of our customers' IT worlds and that's a deeply complex and nuanced world that I didn't understand so well. So this has helped me, and I've pushed myself to get up at 4:00 AM and study things that I wouldn't have done otherwise. So, that's hugely important. And I think... So just this whole process of reinvention is the great opportunity and the great challenge out of all of this.
 
0:33:31 
Don: Sure. Thanks, Wright. I totally appreciate that. Rob, you wanna make some comments and add to the leadership topic here during this time?
 
0:33:39 
Rob: Yes. Yeah, we've seen a lot of changes, obviously. We all thought, like Wright, "Well, this will be the tightest it'll be for a couple of weeks, and then it'll be over." And so we are in the new normal. We've seen a lot of things changing, especially on the customer side. So, really thinking in terms of viable digital transformation. Well, as you just said, having teams available and everybody using it is a step in the digital transformation, for instance, which can help you forward. But also leadership is, if this is over, or under more control than it is now, are we going back to the old situation, like for sales for instance? Going to our customers, getting to our cars, jump in the plane? Or do we do our first meetings online?
 
0:34:28 
Rob: A couple of months ago, your customer wouldn't want to see you on an online meeting with the camera on, like Titus said, because he wasn't thinking about it. And they would have perceived the cat jumping on the desk, or the dog barking at Francisco's to be unprofessional. But they have these issues now themselves with their kids walking in and so on, so it's getting more professional because it's more open. Everybody is in the same situation. They see a path forward, they need help with that. We have seen companies without any infrastructure to work from home, which is a big problem for them to continue their production. So there's a lot to learn from it. I think when this is over or under control, it will be a new mix, a new normal again, where we have online meetings, outside meetings, and a lot of more data and information available than we did before, because these platforms like Ignition are there.
 
0:35:30 
Don: Thanks, Rob. So let me move to a little bit about technology a little bit. We talked about opportunities for both businesses and leadership, but let's focus a little bit on the technology and solutions aspect. You started to get into that, Mo, yourself. So the next question is: Certain technologies or solutions that customers are more interested in than they were before COVID-19, is there room for innovation here? So just a couple more comments I had from your side, Mo.
 
0:36:06 
Mo: Yeah, so right off the bat, we saw a real increase in our remote gateway, remote access gateways, things like VPN appliances, things like that. So we immediately saw an uptick in that, which in conjunction with that, we're asking the customers, "What other needs you have? We know you're asking for these remote access gateways, but what's going on?" And immediately, they were turning to things like, "Well, obviously, we're doing these web meetings, we're sharing things," and so we've seen a real increase in Perspective development because of its web nature. Whereas before, we had a lot of Vision clients on the floor, and things like that. They were traditional, working great, but now you have more people... As Francisco and Rob alluded to, and Titus has alluded to, they need the information, but they need it in a way that's easier to manage. And with Perspective, the web developments made it much easier.
 
0:36:57 
Mo: So we've taken the opportunity to, like Titus has said, upgrade some systems to 8.0, that had been held off. Because you're not doing the project work on the plant floor, they shifted finances to things like enterprise systems, and taking plant floor data to an enterprise-based version. So, MQTT, getting data quickly with the compressed packet level, making that a fluid transfer of data. And then, web-based opportunities with Perspective, and getting upgrades that had been held off, like Titus had mentioned. They're coming to fruition now because they need to see the data differently and you have new users that use the technology differently. So, a web-based atmosphere is much more user-friendly to them, so definitely room for innovation in that space.
 
0:37:39 
Don: Cool. We got a ton of stuff to get to and I really appreciate everyone's comments on this. But let's get a couple more on the technology side. Maybe a comment from you, Titus. And in fact, I think on this particular question, I'll give everyone a chance to sort of weigh in, but I noticed the queue of questions coming in here pretty quickly. So I'll go through these, and then we'll go over to Kevin McClusky and let him moderate some other questions. But comments on technology, I think are important, so Titus?
 
0:38:09 
Titus: Yeah, I think Mo covered it pretty well there with what... On the technical side. I would say on the solution side, one trend we're seeing is the willingness of clients to do remote commissioning and startup, which is... So our guys will help their staff through the checking of I/O and connections, network connections, and that sort of thing. And then, we're remoted in and actually testing everything with them as their eyes and ears. And in this environment, it solves a lot of problems from the health compliance standpoint, from travel and access to the facilities, and preventing... The potential risk of spreading COVID. But it'll be interesting to see how that moves forward because it's another way to reduce cost on these systems. Travel expenses and the time onsite can be very expensive, so we're... So far so good, it's working pretty well. And yeah, like I said, I think, Mo, I think you covered it pretty well with what 8.0 and Perspective and enterprise solutions can do for our customers out there.
 
0:39:25 
Don: Sure. So we totally appreciate that, Titus. Francisco, when we were doing the dry run on this, you made a couple of comments about SAP integrations. Do you wanna chime in a couple of comments on that here?
 
0:39:36 
Francisco: Yeah, sure. We have definitely seen an increase and a subtle change on the request from the customers on ERP integration in general. But of course, SAP is one of the most widely used, so the requests have increased in that sense. But the subtle change that has happened is that we usually have the SAP as the purpose of a project, like send information to the ERP for the company to share. But considering the times and the costs that sometimes changing the ERP incurs, nowadays, the change is that it's not just for the plant floor to be connected to the ERP, but also for the middleware, in this case, the Perspective application or the platform, to be able to bring information from the plant, bring information from the SAP, compile it, and display it for the appropriate customer. So, that has changed a little bit because it's not like just connecting. Nowadays is connecting and having the information for whoever needs it.
 
0:40:48 
Don: Thanks, Francisco. I know, Rob, you had some discussions and comments even on our dry run about changes in architectures and some evolution on that. Do you wanna maybe wrap up this question for us with a couple comments in that area?
 
0:41:00 
Rob: Yeah, so one name, MQTT. We saw a big spike in requests on connecting equipment through MQTT, especially in the Ignition platform because... And also with Sparkplug, as it has become so easy. It's more common, it's probably also... But that's not released yet, but I think from, I would say, the brilliant Maker version of Ignition, which helps a lot of people to start with all kinds of initiatives at home. And you see, especially with consumers in the private world, and the developers, they love MQTT. There's a lot of resources to find. You can hook up your lighting system in your home. And that helps, it makes it familiar. It makes a demand for Sparkplug because it's so easy to integrate. That was striking, I think, from the current times that we are in.
 
0:42:06 
Don: Sure.
 
0:42:08 
Wright: Hey, Don, this is Wright. I just wanna throw in two super quick things there on that subject. Building on what Titus said about remote commissioning, we're also seeing remote FAT tests with an entire virtualized architecture of what the customer wants to deploy, and that's a big development, and I think that will persist after COVID. The other one is enterprise IT and OT convergence; that's really driven by management's need for truly normalized information about their operations, so that's another change that's just really coming on like a freight train. So back to you, Don.
 
0:42:47 
Don: No, good points, Wright. I think that actually bridges us right into the looking forward session, 'cause challenges, opportunities of COVID-19 is pushing our customer base to think differently. So, if you think about this ever-changing situation, and maybe we do have some light at the end of the tunnel, even though there's a lot of unpredictability, we're a little bit optimistic that things will stabilize, and that some of the major things that are happening will bring us into what might be called a new normal era, as people are talking about. But before the pandemic, many companies were already looking at these things, digital transformation, Industry 4.0, MQTT-based, message-oriented middleware architecture, those kind of things. So, we wanna know: What does the future hold for integrators and customers alike? So maybe we can get a couple of comments on that area. Since you were talking about those architectures and MQTT, Rob, let me go with your direction.
 
0:43:50 
Rob: Yeah, so if you look at these initiatives like digital transformation, a lot of companies did not know what that meant. They did not know where to start and how to, and they are more or less forced in this situation to think about it. I mentioned email, for instance, which is for everybody, quite normal and probably very normal that you have this on your mobile phone. But we have a customer that has a very big automated slaughterhouse, but a lot of people still work there. And you needed to have two shifts in corona time that did not meet up on the parking lot, so they have to be separated by a certain time with shifting shifts. How can you inform all your employees if you don't have email?
 
0:44:41 
Rob: It was also striking that we thought, "How... Well, somebody that is on the slaughter line doesn't need an email address normally, right?" But in these times, you do. So, it helped them to think about out-of-the-box. And we had customers that said to me, "Rob, I finally find time to think. I'm at home, a little less email, a little less people jumping into my office who want all kinds of things from me. I have time to think about now, but also think about the future." And that helps us as well. So, for us, it's important that we farm these and use these learned lessons when this is over, in the new normal; that we consume a lot of ideas and help the customers really implement it into their systems; but, also, have a budget available in doing so. But they have learned this is really necessary. They've done what they could have done at the moment, and they will invest in the future. Not everybody, but you see the multinational companies, they still invest. They know what they have to do, they know what they need, they also have the funding to do it; but it's more difficult for smaller companies, but still they do.
 
0:46:00 
Don: Sure. I appreciate those comments. I'm gonna move... Well, first, let me just say, does anyone else wanna comment on the future? Because I actually realized I wanna move us into a bunch of questions from everybody else here too. You guys have added a lot of good content here, but anybody else wanna comment on the future before we move to this next question?
 
0:46:21 
Titus: Keep a good supply of toilet paper.
 
0:46:25 
Don: Thank you very much for your cogent comment.
 
0:46:28 
Rob: Good advice.
 
0:46:30 
Don: Relevant. Perfect. Alright, so that being said, how about on this one right here? Titus, go ahead. You can comment on this next question. I happen to know you've done some work in this area too as far as next-generation, so your thoughts on this?
 
0:46:49 
Titus: Yeah. The trouble with this, I think, is automation programs are not common in universities, and most students aren't aware of the industry itself. So I think, as integrators, what we can do to solve this issue of bringing up the next generation is really engage with students, juniors and seniors in universities, and inform them, educate them about the industry itself. Inductive is doing some great work with this. I'm probably gonna butcher your name, but David Grusenmeyer, did I get that right?
 
0:47:24 
Don: That was pretty good. That was... Yeah.
 
0:47:26 
Titus: Alright, we'll go with it. He's doing a lot of great work with university engagement and Inductive is getting Ignition into universities across the country, which is fantastic. But, as integrators, I would just encourage everyone, go to college fairs, go to career fairs, and have casual conversations with the students there and educate them about what integration is. Most of them are surprised with the breadth of what we do in the... Both technically and the verticals we work in. Do guest lectures, internships and co-ops, provide mentorship for people working on Ignition in universities, any other way that you can engage and educate students on our industry. They have the raw skills coming out with engineering degrees, they just need to... We need to be the flypaper to get them into our world.
 
0:48:16 
Don: Mo, did you wanna make any final comments on this question before we move on?
 
0:48:21 
Mo: Yeah, sure. Titus said most of the bullet points right there. Kids... Anybody, not even just kids, but anybody coming in off job training and things like that, they don't know where to start in our industry. "Do I start with database? Do I start with electrical? Do I start with graphics? Do I start with scripting?" And I'm gonna touch on something that Rob said earlier, is that I am finding with the Maker Edition came along at a great time, during this whole COVID thing, because I've had several young engineers coming to me through friends of family and stuff, coming out with networking degrees or business management degrees in Technology. And I've showed them the Maker Edition and started them with small projects to get them kicked off and it's helping them understand what we do. It's helping them understand how to apply small... Electronics with databasing and collecting, and what a historian is. And so the Maker Edition actually has really turned the paradigm for learning this stuff, because you can do it with household electronics and things like that; it's really changing the landscape for us with new people coming into the technology.
 
0:49:28 
Don: Mo, I know this is a little bit self-serving, but you hit on something. We are so excited about Maker Edition. Carl, Colby, Travis, Kevin... This was a big initiative. Our CEO was very involved in it. It was one of those things where we said, "You know what? Let's just turn the industry on end. Let's just make our education totally available to people. Let's make Maker Edition totally available for people, for personal use, and we should be able to unleash not only the current generation of engineers and innovators, but the next generation. The people are gonna get so excited to start using it." So, hearing anecdotes and the thousands of people... It is amazing how many people have already taken advantage of Maker, and it's just getting started. So we really feel this investment in that next generation of innovation for the community is gonna be solving automation problems for people going forward.
 
0:50:21 
Wright: Yeah, Don, this is Wright. I wanna chime in there on what a game-changer Maker Edition is. Inductive Automation has always been the best at creating community and creating excitement around solving the challenges that are in front of us. Nobody creates community like Inductive Automation does. Maker Edition takes it to another level because we've got people at every career stage in our company, they're coming up with use cases at home to deploy this and then talk about it. So it is a training tool, but it's also a tool that broadens the horizons of what we can do and gets people excited; and those things are just as important as the formal training. And also, I don't see anybody else doing anything like this, it's another thing like the Inductive University, that's just a huge... That was a game changer when it came out. This is an equal step change to me.
 
0:51:21 
Don: Thanks.
 
0:51:22 
Francisco: I wouldn't have believed it at first, so it was, yeah, unbelievable.
 
0:51:28 
Don: Listen, I have one thing I wanna comment on this group: You are a very communicative group, and so we have just moved through this hour as fast as we can, but there is a final question here that I want to at least... Because in the dry run, everybody had these great projects, so... But I'm gonna ask you, try and take a minute on this next one 'cause each of you is gonna comment on it. And if you could do that, then it leaves a minute or two, we're gonna be run over a couple minutes, for questions for Kevin in the queue. So, with that, I'm gonna basically give each of you a chance to talk about that project that you're really excited about. Well, Titus, it's going to start with you, then we'll go around to everybody.
 
0:52:11 
Titus: Alright, I'm timing myself. So, the project that we're most excited about right now is a greenfield plant for AriZona Beverages, that's the maker of AriZona Iced Tea. And it was unique in a few ways. It's a complete SADA-compliant batch system built on the Ignition platform; and it's got Sepasoft's OEE and downtime tracking modules for the filler and packaging lines; and then we have SAP integration on the frontend and backend for production, scheduling, request down to the system, feedback of raw material usage, and then the final product coming out the backend with lot tracking and all that stuff. And then... Wow, I only got 10 seconds left. We did a Perspective Module to allow people to see OEE and downtime tracking on their phones. One minute.
 
0:53:10 
Don: Thank you very much, Titus. I'm sure you could have talked a lot more about that project. Over to you, Mo.
 
0:53:15 
Mo: Alright, I'll keep mine pretty short. We just brought one in that was really cool. We got contacted because of our protocol and edge technologies that we specialize in. But it's essentially a new LoRaWAN product. So we offer products that, right now, support the LoRaWAN protocol. It's not heavily used in the US, but pretty big in Europe, and it's starting to take root here. And so this company wanted to get ahead of it and they wanted a proof of concept, taking the LoRaWAN protocol, merging it with MQTT, and then taking that off the Edge MQTT to the cloud in their Inductive solution. So, they asked us to turn over the proof of concept, document how we integrated the two protocols together, and then got that into the cloud, and helped them build a demo infrastructure for their customer. It's going extremely well. It's using a lot of our products, so Cisco and Inductive stuff, and it's been real positive. And I think that's gonna be one of the next game changers, is combining those two protocols for an effective and really neat opportunity for edge technologies.
 
0:54:19 
Don: Thanks, Mo. Great. Okay, Francisco, your project, favorite project in a minute. Go for it.
 
0:54:26 
Francisco: Okay. Well, to make it short, we have this customer, 20-year-old. He has the whole package like SCADA, MES and ERP integration already, but they wanted to go one step further. So what happens in most customers today, they found from the IT side a company that was going to model and do something intelligent for the production, so they can sequence the production intelligently. But they realized that they didn't have the data and they didn't know how to get it. [chuckle] So we had to take Ignition and the web services real-time to start delivering all the information during that whole period of time. They got a chance to tune their model and bring back the information. We are pretty excited to say that this customer, without changing one thing on hardware or software, they reduced the two shifts daily that they have, 12-hour shifts, to two 8-hour shifts. So they could tell salespeople to go and sell more. It was an animal food plant, so we are pretty excited about the results of this project.
 
0:55:36 
Don: That is so exciting. We're doing a lot of work right now, and probably follow up with you again, Francisco, about trying to build a... Build use cases for ROI and total cost of ownership with Ignition deployments. Yours is a perfect example of a very solid ROI in terms of shift reduction times, straightly from this project, so great example. Alright, over to you, Rob, your project in a minute.
 
0:56:00 
Rob: Yes, I'll time myself as well. Let's see what we can achieve. A project in Denmark, pharmaceutical company. They gave us a call, their system integrator failed on them. They promised the board that I would have a pilot for a replacement of all the SCADA systems into the factory ready by August. They wanted the resource immediately. It's a pharmaceutical company; normally, we would have to fly out three times to Denmark to get that sorted, with the contracts in place. In the fourth meeting, we had the contract in place, signed off and started off on that project. All seems to be going well in the pilot. So it seems that we are going to reach the deadline by the end of August. And we're working on a larger project that is probably going globally to multisites, doing basically exactly the same. I got all the different bands of SCADA systems and replaced them with Ignition. That's exactly one minute. [chuckle]
 
0:57:02 
Don: Very good. Thank you ... Wright, it's all yours.
 
0:57:11 
Wright: Okay. Absolutely. The project that I'm most excited about is actually when we just finished early in this COVID time. The excitement is around the impact on the consumer, the grocery store shopper, as well as the manufacturer. It was an Ignition user customer of ours, who realized they were deeply capacity-constrained at the beginning of COVID. Their products used in home baking, and as we all know, everybody started baking when they went home. Comfort food time. That... We had five weeks to design, program, procure, deploy, and get in operation an entire plant capacity increase. We had 10% of our company jump on airplanes and go out to Texas right in the middle of the COVID time. Got it up and running. And it was really cool for me personally to go to the grocery store and see the product on the shelf, knowing there were a lot of other things missing, and know we made a difference. 'Cause that's what we're in this for, to make a difference.
 
0:58:12 
Don: That is actually a fantastic example. I actually really appreciate, and I'm sorry that everyone had to talk so fast 'cause there are major projects. I'm gonna... Kevin McClusky, I'm gonna turn it over to you, and just go through these slides. Please, if you haven't tried Ignition, go to the University, it's there for your use. Please check out Ignition Community Live, we're doing them every week. You guys are the speakers, we're bringing members of the community together there.
 
0:58:38 
Don: We have our ICC and Vision virtual conference coming up. Registration is free. We're almost at 1,000 registrants so far. It'll be the biggest conference we've ever had, and the whole world can participate. We're very excited about that. Please go to the website and check it out. And then, Kevin McClusky, are you there? And can I... You can pick a couple questions you can answer yourself. If people want a demo or follow-up, this is our team right here. If you wanna contact the panelists, you could see all their names in the upper left, and contact information. So Kevin, I'll let you take a couple of minutes of Q&A, and then pass it back to me and I'll wrap it up.
 
0:59:14 
Kevin: Sounds good. So, we have a small set of questions that came in. Unfortunately, we won't be able to get to all of them, since we're right at the end of our time. But I'll pick a couple, I'll answer a couple. And actually, there's one that... Mo, if it's okay, maybe I'll turn it over to you for 15 seconds on, so that we can go quickly here. And I'm actually going to combine two of these. So, Mo, I know that you've done a fair amount of work in the oil and gas industry, so this question is kind of a combined question from two of these, but: Are more and more top management getting interested in implementing digitization than before, because of the challenges they face in COVID? And can you talk a little bit about how this affects the oil and gas industry? Since it's one of the top industries that Ignition's used in.
 
1:00:05 
Mo: Yes. Absolutely. Centralized operations have become critical in oil and gas, because of the oil and gas industry just getting slaughtered right now. So, just this week, we've already quoted three or four large implementations of Inductive to take these operations, get all of the remote RTU systems on cellular technology that's less expensive, use MQTT to bring down data plans, and then centralize their visualization and control and command to a central hub, and reduce the footprint of multiple substations and controls.
 
1:00:40 
Kevin: That's great. Great. Thank you. The last question, since we are very short on time, that I'll go ahead and just answer here. And if you have follow-up questions for any of this, please reach out to us. We'll also follow up with some emails here to any questions that we're not able to get to. But this last question is: What is involved in going from Gold to Premier? And that's a very good question. Gold... I normally pass this over to Justin, but for the sake of time, I'll go ahead and answer it. Our Gold integration, if you're a Gold-Certified integrator, then there's a test for that. If you're going to Premier, Premier is a special category. It's folks who have been working with Ignition for years, working with our organization, and have a lot of familiarity.
 
1:01:28
Kevin: There are a few different requirements for that, but basically you'll wanna work with us and work with our team, and Justin, who's on our team, who manages the Integrator program, and have that conversation with them of, "Now that I've been using Ignition for a long time and we're experts and we have engineering expertise and we're fantastic at all of this, how do we move to the next level?" And often, we'll work together, we'll do some sort of a co-webinar. We'll work with your technical team, verify that the skills are the creme-de-la-crop of folks who know Ignition and are going to be able to execute very well for everything. That's a quick answer to that, and that gets through the questions that I wanted to pick out right here. So Don, back over to you.
 
1:02:19 
Don: Well Kevin, I also wanna comment, thanks so much. I think I wanna thank our panelists because you guys really did a great job of getting off into all sorts of things that were of interest to our audience, so I'm glad we got that. We always follow up and make sure if a question didn't get answered, that it's going to get answered, so it's certainly the case that we will get to your questions if we didn't get to them in the queue. And Kevin's always willing to respond to those things too, if they get into a more technical nature. So, with that, I just wanna say that I totally appreciate our panelists taking time out, sharing with other integrators across the world the work you're doing, and we appreciate the relationship. I'm gonna continue to support you in any way that we possibly can. So, with that, we come to the end of today's webinar. Thanks, everyone, and have a great day. Bye for now.
 
1:03:06 
Rob: Thank you.
 
1:03:07 
Wright: Thanks, everyone.
 
1:03:08 
Francisco: Thank you.
Want to stay up-to-date with us?
Sign up for our weekly News Feed.
By clicking "Sign me up," you agree to the
Terms of Use
, and the submission and processing of your data. Your privacy is very important to us.
Privacy Policy