The Evolution of Industrial Visualization
Exploring New Possibilities with the Ignition Perspective Module
57 min video
/
48 minute read
View slides
Speakers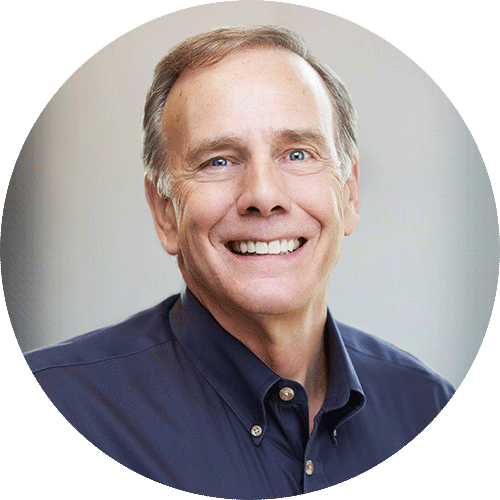 Don Pearson
Chief Strategy Officer
Inductive Automation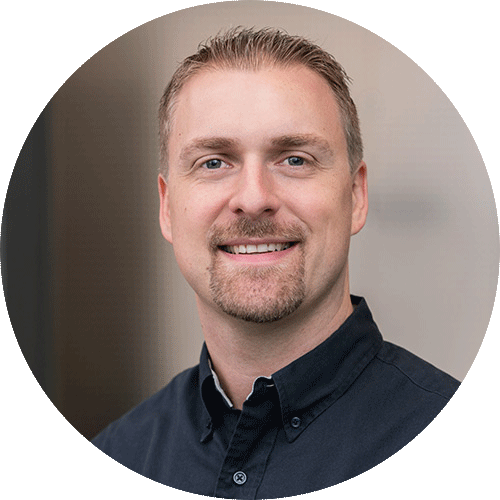 Travis Cox
Co-Director of Sales Engineering
Inductive Automation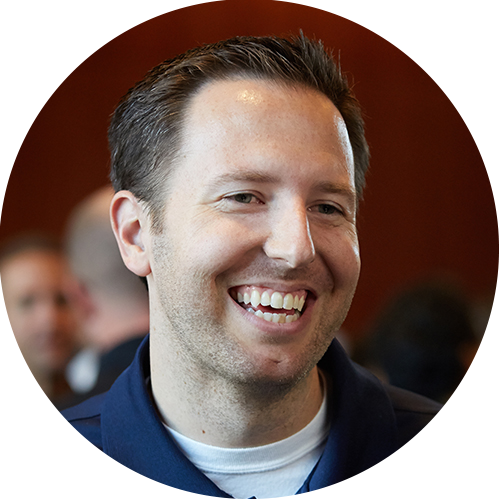 Chris McLaughlin
SCADA & MES Specialist
Vertech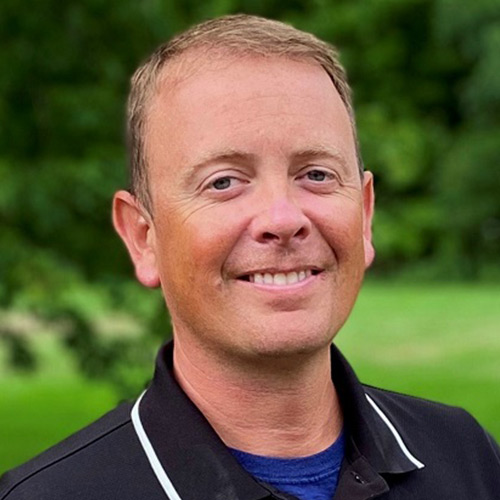 Dennis Siegel
Senior Manager, Automation & SCADA
Waste Management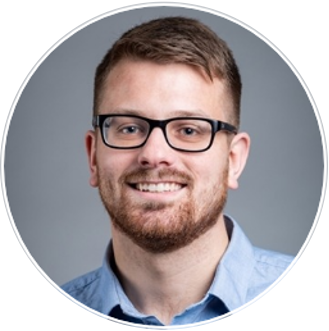 Reese Tyson
Senior System Engineer
Flexware Innovation
In the two years since its release, the Ignition Perspective Module has quickly set the standard for modern visualization systems in the industrial space. As the developers of Ignition have expanded and matured the module's features, innovative users and integrators around the globe have used it as a canvas for building large and sophisticated projects in HMI, SCADA, MES and more.
In this webinar, see what is possible with the Ignition Perspective Module as we look inside real Perspective projects from a variety of industries. Discover how Perspective creates new opportunities by putting the plant floor in your pocket and real control at your fingertips.
Learn about building beautiful HTML applications for web, mobile, or desktop
See a variety of real projects
Get a clear view of your manufacturing processes from wherever you are
Get expert answers to your questions
Webinar Transcript
00:00
Don: So welcome everyone to our webinar today, the Evolution of Industrial Visualization, exploring the possibilities of Ignition. My name is Don Pearson, I'm Chief Strategy Officer here at Inductive Automation. And my co-presenter today is Travis Cox, the Co-Director of Sales Engineering and Inductive Automation. I'm sure very many of you already know Travis, but for those who don't, Travis, take a moment and introduce yourself.
00:25
Travis: Yeah, thank you, Don, happy to be here. My name is Travis Cox, as Don said, the Co-Director of Sales Engineering. Our team is a solution architect team, so we help customers and partners with applying best practices, figuring out the right architecture for the solution, putting together solutions, answering any technical questions, and really kind of being that partner in your journey.
00:47
Don: That's great, thanks, Travis. Additionally, as is often the case, here, we are joined today by some excellent guests from the Ignition community. They are Chris McLaughlin, who is a SCADA and MES Specialist at Vertech; Dennis Siegel, who is the Corporate Senior Manager of the Industrial Automation Group of Waste Management; and Reese Tyson, who is a Senior System Engineer at Flexware. So panelists, appreciate your joining us here. Could each of you just take a minute and tell a little more about yourself and what you do at your organization and let's go ahead and start with you, Chris.
01:21
Chris: Thanks, Don. Yeah, I'm excited to be here. So, "SCADA and MES specialist" is just a fancy title, it means that I architect and design SCADA and MES systems, and Vertech is a Premier Certified systems integrator. We design and implement technology solutions that improve the efficiency, visibility and security of the operations. So when you think of us, think automation, SCADA, MES and OT services.
01:52
Don: That's great, Chris. Thanks so much for being here. Okay, Dennis.
01:54
Dennis: Yeah, and thanks again, Don. I'm Dennis Siegel with Waste Management. The industrial automation department here at Waste Management is really kind of a solutions partner as well, internally within the company. We are here to support our disposal operations, our recycling operations throughout North America, so we're looked upon as subject-matter experts within the space of industrial automation, data collection, really trying to make sure that we bring a quality of life around the employee experience and also using technology for a sustainable future, and also to be able to expand our employees ability and efficiency.
02:39
Don: And, Dennis, thanks again for being here, we definitely appreciated... And let's go to Reese, go ahead and introduce yourself a little more, Reese.
02:47
Reese: Sure, yeah, first of all, I wanna thank you guys for having me on here. It's a privilege to be able to share and collaborate with the rest of the Ignition community. Yeah, like Don said, I'm Reese Tyson, Senior System Engineer at Flexware, so my role varies from heads-down development on projects to managing tasks and DevOps, helping the sales opportunities to enter the pipeline. I am a part of the Ignition team at Flexware, and our team specifically deals with Ignition projects. So these projects vary widely from the food and bev industry, pharmaceutical, wastewater, even unique opportunities such as automating forklifts. So one of the aspects I specialize in is UX/UI design. Been working with Perspective about... So on as it came out, so I've got a little bit of time behind the wheel and very excited to share the possibilities that that brings to the table.
03:39
Don: Thanks, Reese, totally appreciate your time today also. Well, listen, now that we've done little introductions here, let's look at the agenda. I'm gonna talk about the Ignition Perspective Module in terms of what it does and how it has evolved over the last two years. Then we'll get into three real-use cases of Ignition Perspective presented by our guest panelists. After that we'll wrap up with a short group discussion. Then we'll start answering questions from the audience. For any of those of you who happen to be new to Ignition by Inductive Automation, it is a universal industrial application platform for HMI, SCADA, MES and IIoT. These are just some bullet points on the slide here about who we are and what we do. Ignition actually is used by 54% of Fortune 100 companies and goes up to about 35% of Fortune 500 now. It's got an unlimited licensing model, cross-platform compatibility, IT standard technologies, and it is scalable. Server, client, architecture, web-based, web-managed, web-deployed designer and clients, module configurability allows you to just build the system you need and add to it as you need more functionality, and rapid development and deployment tools. We released the Ignition platform in 2010. The original visualization module for Ignition was the Vision Module, which is... And the Vision Module is an excellent solution for designing traditional clients for displays, HMIs, desktop screens.
05:09
Don: However, with the great proliferation of mobile devices that occurred over this past decade, our community needed a real best-in-class visualization solution for mobile-first projects and applications. So we spent three years building a new module from the ground up, because we knew we needed to provide this, a true industrial application platform. It was made to leverage modern web technologies, and the result was the Ignition Perspective Module. Now, it happens to be the case that Travis, you are quite an expert on Perspective, so I'm gonna hand it over to you to take it from here.
05:50
Travis: Perfect, thank you, Don. So after years of working on Perspective, we released it in April of 2019, alongside Ignition 8. It's a pure-web, first-class solution for building industrial applications because it's fully mobile-responsive, it runs on phones, tablets, laptops, desktops, TV screens and more, and runs on any major operating system from Windows to Linux, Mac, as well as iOS and Android. It leverages HTML5 and CSS3. It has intuitive touch commands and bi-directional data binding. The iOS and Android apps utilize the phone sensors like GPS, accelerometer, camera, barcode scanner, touch gestures, and other sensors. It has modern security features like single sign-on and compatibility with two-factor authentication, and there's a lot more. But these are the main features.
06:43
Travis: Then we've released major new features for the Perspective Module in November of 2020, in conjunction with Ignition 8.1. There was Perspective Workstation, which launches Perspective clients on industrial workstations as a desktop application without a third-party web browser. This feature took Perspective beyond the realm of mobile-first applications. There is a Perspective Power Chart, which is a Perspective version of Vision's popular Easy Chart component. It allows users to quickly make runtime configurable time series charts using the tag historian data, and there's Perspective Symbols. These are HMI symbols with dynamic data models and built-in animations, which make it easier and quicker than ever to create great looking, powerful HMIs. When we released Ignition 8, we started a new release trained cadence, which means that we began pushing out a new update approximately every month. In fact, Ignition 8.1.5 just came out yesterday. This cadence has enabled us to quickly roll out a lot of updates and new features while maintaining stability on this line. To date, there have been over 500 updates to Perspective in the 8.0 and 8.1 release trains.
07:55
Travis: That's why the power and flexibility of Perspective has come a long way. The Ignition Exchange is a place where people in the community can share free resources that they've built. To date, there are more than 75 free resources for Perspective available on the Ignition Exchange. This makes it easy to add more functionality to your Perspective projects by grabbing resources from the community. We've worked hard to provide lots of free training and documentation for Perspective as well. There are over eight hours of training videos about Perspective available on the Inductive University. We've also created a new elective course called Building in Perspective that is coming soon to IU. The purpose of the new elective course is to help everyone, including people who are new to Ignition or are familiar with the Vision Module to become confident using Perspective's new design interface. It takes you through a step-by-step guide where you start a project in the beginning of the course, and then you continually add new features and functionality with each lesson until you've built a full working system by the end. In addition to IU, we also provide extensive documentation on the Ignition online user manual, and we offer paid training courses, especially around Perspective.
09:08
Travis: Since Perspective was released, it has been featured in more than 30 case studies, including those shown in our annual Discover Gallery at the Ignition Community Conference and industry articles and Automation World, Control Engineering and Water and Wastes Digest and other publications. The point of all of this is to show you how we've worked to make Perspective into a more stable solution. When we first launched Perspective, we emphasized its mobile capabilities. But has become much more than a mobile-responsive visualization tool. We see Perspective as an application-building platform for creating large holistic systems that give you more control over your data. And ultimately, it's an open canvas for our users to build solutions on. So in order to really show you how Perspective is changing the game in industry, we need to look at some real projects. So now we'll look at some real use cases of the Perspective Module, which will be presented by our guests from Vertech, Waste Management and Flexware Innovation. First, we're gonna start with you, Chris, at Vertech. Can you show us what you've been doing with a Perspective Module?
10:18
Chris: Perfect. Alright, everybody. So yes, when Perspective came out, we jumped into the deep end and immediately decided that we would start building anything and everything completely within Perspective. So not just a mobile screen, not just an add-on to another project, but literally the entire project, the entire solution. So at this point, we've done applications that are 3 million plus tags, we've done enterprise applications with hundreds of sites, we've done OE applications with over 200 plus lines, and these are 100% Perspective applications with zero Vision in it. And so, you can see very quickly, what Travis was saying, that it can be anything. It doesn't have to be just something for your mobile phone. And so yes, it's fun for mobile, but there is so much design possibility, that's why we have really come to love it. So let's show off a few things. This one is an OEE solution, and so clean cards, custom fonts exactly the UX style that we would want on the way that you're choosing dates. And then of course, it has its mobile-responsive views so we didn't design two screens. This is just a use of containers, so that you are able to see the exact same content on your phone as you were able to see on the full screen. The same thing is true within a solar application, that you can see a nice big dashboard of the location, and then you can see that exact same content on your mobile phone or your tablet.
12:03
Chris: See history, navigate around to different tabs, select the time frame that you want. Travis mentioned the AriZona Beverages, that's an iced tea. This is for them where they can look into their system and see exactly where their batches are, how it's doing, they can look at the OE scores, they can look at the schedule, all that is available to them within the Perspective application. And this is a full-blown CMMS maintenance management system that is built, again, completely on Perspective. So you can look at work orders, you can look at an analysis of that, you can look at your tax, you can look at breakdowns, you could look at all of your different statistics against that, all within Perspective. And then taking it to another level, just looking at a non-industrial but completely Perspective use. This is for Room In The Inn, which is a homeless shelter in Nashville. And this is where the community came together and there's been dozens of developers that have helped on this, and it is a large Perspective application that is using the functionality. So you can come in and look up any person with the system, and this is test data, so I'm in here and you could come in and you can view records, see the services that they've had over time.
13:34
Chris: Walk through and look at, at different referrals or case notes, drug screens, anything else along those lines. Within the shelter portion of this, they have all these different facilities, you'll be able to see the reservations that are in there, you could come through and look at the availability and so I could see exactly who is in this bed and how long they've been there, or if one is a reserve for later on. I can also come in to the providers and say, yeah, I wanna look at law enforcement and see, let say Department of Corrections. Who do I call? This person? Let me look at their record. Okay, that's what they've been doing recently. Referrals off of this, I could see that they referred Brad Pitt over to the homeless shelter. And lastly, I could come through and look at different events. So I could take that test or I can see our designer party that's gonna be happening this Saturday. I could drop into a record of one of those and be able to edit either series or the instance, and there's so much power within these systems and Dennis is gonna go next. We spent the last couple of years with Dennis on all of those Perspective applications for Waste Management, and those have been some of the most fun projects that we've done.
15:02
Don: Alright, well, thank you Chris, for so much for showing those projects. It's really amazing to see the work that you guys are doing, especially with that Room In The Inn. What amazing application they're providing. Alright, next up we have Dennis Siegel from Waste Management. And Dennis, why don't you take us through the projects that you guys are working on?
15:22
Dennis: Yeah, yeah, thanks Travis. It'll be a little bit of trash talk, right? So Waste Management, here at Waste Management, we operate the largest network of landfills in North America, and with that people are surprised of how an operation of a landfill really looks. So we peel that cover back and maybe to help set the scene here a little bit. Maybe you cut your own grass, maybe you have a half an acre, acre, or maybe if you got three acres, maybe you're lucky enough not to cut any grass, right. So if you are cutting an acre of grass, you can just imagine the time that it takes, right. Now think of landfills, a typical landfill is hundreds of acres. You're talking 2-300 acres plus, within that framework is a complex series of pipes, equipment such as pumps, compressors, sensors. In fact, there's an array of sensors from liquid levels, temperatures. There's a complete overall package that's looking to manage water and gas within that landfill 'cause through the life cycle of a landfill, it will generate water and it will generate landfill gas.
16:38
Dennis: And from our operational perspective, these equipments, these sensors, these pumps, these compressors, are utilized to maintain and manage that, right. So we have the ability to collect the landfill gas, and we have landfill flares that burn it off. In fact, we have a fleet of renewable energy plants as well that harness that landfill gas and turn it into electricity for the community. So what we were trying to do was figure out a way that we could help our frontline operations, be in a position where they can get real-time data from those sensors from that equipment. But we had to make sure we could do it in a way that we weren't adding another piece of equipment to the operations team. They're already, as we talk about it, they're already having to go out and they have three plus 100 acres of land that they have to consistently check on, they have to be in touch with. So they already have this equipment, so we needed something that would be able to fit that framework, and the Perspective Module really seemed to work well, and we're really excited to continue to bring this solution to our disposal business.
17:53
Dennis: And with the real-time data that we are collecting, we're able to bring a new insight for that operations team. So just maybe if we could take that set as we look going forward. Here's an example of one of our landfills and within the Perspective Module, we are indicating all of the key points we talked about the water and gas collection equipment that resides within a landfill and we're able to quickly display that real-time data. There is no control room, right? In a landfill operational space, there's not a control room where operations teams are gathering and they're huddling up and watching as data comes in that this is out 24/7 operations. There's no off-switch, the water and gas is consistently pulled off the landfill and these systems are vital with that capability. So as we added some flexibility to an operations team, we were able to provide this type of solution. Here is some information that's coming in from real time, as you can see, this is being shown on one of our phones, one of our tablets. For here, this is information about storage levels of liquid within our tanking and our storage locations. And this is really allowing the team to not only just take the data and be able to make better decisions with that real-time data, but it's also driving the analytics, because, right, we can get data and we can take it all day long and that's great.
19:25
Dennis: But what are we really gonna do with that data to then optimize and trust that efficiency, and it's really being able to take it and harness it. So here's another example of information that we can take and we can package it up and get it to the frontline operations, so they can make the right decision and make it in a timely fashion. And the other side is interacting directly with equipment. So here's an example, using another tablet or phone where the operations team has this capability. And especially in today's environment where long-range work capacity is something that everyone is striving for here at Waste Management. We wanna make sure that we're taking advantage of that as well. So just another example of one of our locations that's pumping down and maintaining liquid levels within that landfill, that operations team has that ability to get into that asset from anywhere within the world.
20:17
Dennis: Now, another benefit as we pulled this together, we probably didn't go into the mindset that we were thinking this is gonna be a benefit, but what we found out is the ability to have our historical real-time data hosted in a web browser, we were able to now harness not just resources locally, let's say within one landfill or one region, we were able to maximize our subject matter experts within our own organization to be able to help guide other team members within our operations to really bring that cross-functional component. And that's something, like I said, we didn't think about that coming out and we were looking to deploy this type of technology, but most certainly it's been a huge advantage, and an example of that is operational teams in Florida, perhaps could be helping somebody in Canada really diagnose problems in real time in a collaborative effort. And without the Perspective Module, that's not as easy as we think it would be, right? It would be historically, as we would try to do that, it would be reports, it would be emails right? And it would be this lagging event where over time it would be frustrating for that operations team and here we're able to try to change the game with that. And then the other good piece about the technology that we're experiencing as well is the ability to really harness other information.
21:50
Dennis: So for example, we're showing an example of weather, and weather has an immediate impact and a large impact on landfill operations. If it's high winds, if it's a lot of rain, there's a safety component to this, so the ability to take Perspective add it to data, such as weather, we are then able to provide that information from a safety perspective and even from a forecast perspective for liquid management. And as we continue to talk about data analytics and what it really means, once again, here's an example of where we are allowing our operations team to really digest how the actual pumping system on the landfill is working versus having that same team trying to crunch down numbers and spending hours trying to really understand the operations. With this technology, and the example we're showing here, it's no longer crunching numbers, it's simply collaborating and being able to make decisions and our commitment for environmental protection and sustainability within the communities that we operate.
23:03
Dennis: It's things like this, it's the ability to have that power, that really puts us up front. So as we continue, and here's another example of where we're taking the data and just for taking data like I mentioned, is great, but as we really shape it, so the operations team can make better decisions. Another example of where mass balance of liquid, this is something that typically operational folks and within our footprint would be doing once a week to kind of make sure that they're on point with the process, liquid management here we're summing up something that would take hours into minutes. So it's an advantage that we see. It's an advantage that we're gonna continue to explore, and as I mentioned with our commitment to the operational spaces in the communities that we work in, for us, we also include a quality of life, and with that quality of life with our employees, they're able to use a screen like this to take a look at one of these pumps stations, and I mentioned there's not a control room, so you can imagine if you are operating a landfill 24/7, and the lights never get turned off, that you're talking all times of the night.
24:20
Dennis: You're talking about all types of weather, and to be able to provide this type of solution to that frontline operations team does elevate a quality of life here for our organization. So then this is one more screen here of another landfill of ours that once again is highlighting key points of our water and gas infrastructure and able to allow that operational team to have that real-time data for better decision making. So as we continue to look, I can mention we're really excited about how we were gonna optimize, if it's looking at it from a perspective of no pun intended of "Internet of Things" sensors within the footprint of our landfill operations. We definitely see the value in making sure that our folks have that information, we didn't on-load new equipment, 'cause the last thing we wanted to do was to tell our folks out in the field, our management staff, our technician staff, "Hey, here's another piece of equipment." More than half the team was already using tablets and phones, so Perspective allowed us to simply just drop that in and continue to move forward, preventing another need for equipment to be added on as well, which is a huge benefit as well.
25:43
Dennis: To sum it up again, we really think that as we stare down a long road design and how we look to operate and even design our landfills going down the road from a future perspective, we're looking at that. As we build out infrastructure, what moves do we need to take, maybe to continue that optimization for visualization for our infrastructures, such for our water and gas collection, so we're excited. And once again, thanks for having us here today.
26:13
Travis: Awesome, thank you, Dennis, so much for showing the project and explaining what you guys have been doing with it. It's really kind of cool to hear that some of that cross-pollination you guys have within different organizations, or different locations, working together on that. Pretty, pretty awesome to see. Okay, so our third project that we're gonna look at here today, we're gonna turn over to Reese Tyson at Flexware to go over his project. Over to you, Reese.
26:40
Reese: Yeah, thanks, Travis. Yeah, those are some really cool projects, guys, it's always fun to see what other people are doing in the Ignition community with Perspective. Moving on to my project, and so a quick overview here, this project was created for a customer in the food and beverage space, the solution is spread across five different locations, each with equipment operating on a 24/7 schedule. Each location has upwards of 50 pieces of equipment. They really wanted the ability to monitor their equipment from anywhere in order to quickly make changes in real-time. The project was born out of the idea of creating a smart factory. As it stood a few years back, there was no way to get real-time data outside of their plant floor, so this was a big undertaking for this organization, not only being able to pull data off the equipment, but also to visualize and use the data to drive business decisions. So this project is completely built on Perspective, and hooks up to tens of thousands of tags across their enterprise. So moving on to some of these project requirements, one of the main tasks, as I mentioned, was to get equipment hooked up to Ignition so we could see that data in real-time. Previously the only way to get the data off that plant floor was to physically be next to the equipment to see what was going on, the process had to be automated.
28:04
Reese: Piggy-backing off of that requirement, once we had data in Ignition we wanted to alert personnel who are not next to equipment when fault or issues occur, where, I guess, this would be a huge deal in the maintenance department. So Ignition is able to alert the staff with an email or, I guess, a text, who can then pull up the dashboard on any platform... Phone, tablet, desktop. And view that equipment in real-time to make decisions accordingly. And then these final two requirements use the data that Ignition is now gathering to display OEE, downtime, and other reports. You have to remember that this organization is spread across five different sites, so aggregating and displaying that information was a huge leap in informing business decisions across their enterprise.
28:50
Reese: And in the second part of the slide, one of the things we do at Flexware is have a monthly deep-dive into projects to show different ways of doing things. One of the things I've learned through this is that all of us approach problems differently, so input on different ways of designing a solution is a great way to see how we can improve skills as a developer. So hopefully I can inspire some ideas of how to approach Perspective design here at the end. Probably one of the first things you noticed here is the dark theme. Perspective has many different themes to choose from by default, and I've gotten... I've given the user the option to select between different themes to customize the app to how they like it, so this is a cool built-in feature that I wanted to highlight real quick there. They have light, dark, and just a few others, I think there's six total. But moving on to the dashboards here, the equipment dashboard is where the solution to getting visibility into the equipment data. The dashboards are broken out into widgets to separate the different types of data. Starting at the top left, you have some more general information like machine name and type of equipment as well as the Playback Controller, which we can flip into historical mode and view historical data across the dashboard, and I will dive into this a little bit later.
30:03
Reese: Then the MES widget right next to it shows status of equipment, of whether we are scheduled to run, if we are in fact running and what product we are creating. The alarm summary is just what it sounds like, it not only shows any active alarms on the equipment, but also some brief statistics of the alarms that have occurred in the past on this equipment. We have our OEE overview, which gives a quick glance of the current equipment's OEE, as well as availability to perform quality metrics that are used to calculate it. And then on the bottom row, we are displaying key data points from the equipment. As you can see, some of the data points down there, it made sense to show on a graph to give you more context to what the current situation is. If we had a... For example, if we had a faulty motor, or maybe a cooking process isn't tracking as we'd expect, we should be able to tell from the graphs when and possibly how we went wrong. This screenshot shows the same dashboard on a phone, we have the same data coming into Ignition, but since we were using the Perspective platform, we can now view that on just about anywhere.
31:16
Reese: Next is the reporting analysis part of the project, after getting the real-time data from the equipment and displaying it on the dashboards, the next logical step would be to pull that data into reports, and track how we're doing week over week, or month over month, etcetera. So the first report here is the downtime report, this report is displaying a brief overview of how the equipment performed over the last shift... Things like your traditional pie chart and Pareto charts, and unit downtime details section. The second report here is the quality report. The goal of this report was to track any key cooking parameters in the cooking process, so anything that got out of spec during a production run would show up here. This report is a great example of using some of the components that Perspective has to offer. This report is using one of the newer ones... It's called the Accordion. And the Accordion allows the user to quickly browse over the headers there, which represent each run during the report timeframe, and then clicking on those headers to drop down on the details of that run. Then this brings us to a couple design concepts I wanted to run through real quick. As I said, it's always interesting to hear other people's opinion on things, and hopefully get some ideas from them.
32:32
Reese: So this first one here, that I touched on briefly earlier, is the Playback Controller. This widget gives the user the ability to not only view the machine data as currently, but also you can turn back time and view that data in the past, and so instead of going to the trend and adding multiple pens to that component, the Playback Controller gives the user the ability to turn the dashboard into almost a trend of sorts, really, and it already has all the pens baked into it so we get all the context there, so that's really helpful. The next one here is creating a front-end that not only brings out the data, but also not using the data or cluttering the interface with extra information. One of the ways I've done it in this example is spacing. Spacing is really its power, and it can really draw attention to the data that you want the user to see. Colors are also really important in UI design, and notice I've put colors on the status of the machine, active alarms, and OEE metrics, these are the three things that the client wanted to highlight in order to drive decisions. Finally, the ability to click through to more detailed information if desired, you can see at the bottom of the alarm summary widget there that...
33:51
Reese: If an alarm were to happen, you could click on that button and it's gonna drill into a page that has a lot more alarm details, and you can do things like, acknowledging, shelving, clearing, and viewing all that kinda stuff that you'd expect with alarms. And then last but not least, this is kind of a derivative of pop-ups within Perspective, because Perspective is rendered in a web browser... I don't love the idea of presenting pop-ups to the user. So, for example, whatever I'm in a web browser and I come across a pop-up, my finger just instantly turns into playing whack-a-mole and gets rid of them as soon as possible. But I guess in this specific example, we are creating, reading, updating, and deleting downtime codes for tracking equipment downtime that I showed earlier. But this is really a typical function that's used when interacting with databases. And rather than selecting the buttons to bring up typically pop-ups that would allow editing, adding, and deleting items, selecting the buttons at the bottom, actually it just changes which of these views are displayed. This way the user never has to navigate to another screen or popup and it's kind of just convenient all right there. It's more intuitive for a web browser feel. So I guess that brings me to the end here. Hopefully, I was able to show you guys some different ways of using the Perspective Module, drive business decisions across your organization.
35:20
Travis: Well, thank you, Reese. I appreciate showing the project off there and some of the UI design choices you guys made. It's really, with respect to you can really attack, from a UI perspective and really make it an awesome project, like you guys have done. So appreciate that. Well, that's all three of the projects that we have. So, Don, I'm going to pass it back over to you for our group discussion.
35:42
Don: These are great projects. I really wanna thank Reese and Dennis and Chris, just for sharing your projects and the expertise you have with us. Having worked with Ignition since its inception I'd like to ask you guys each maybe to comment on the particular question as we wrap up and go into Q&A basically because you make it sound so easy, but I'd like to get a little perspective from you again, Reese — pun intended, I guess — how did Perspective make your project easier from a development standpoint compared to other solutions on the market? So maybe we'll start... I'll just leave it with you, Reese, you answer that question first and then we'll move over to Dennis and then to Chris. So comments on that, Reese.
36:26
Reese: Yeah, sure. You mentioned starting kind of using Perspective at the beginning. One of the things that's really, really awesome to me is that you guys are continually adding new features and enhancements to Perspective, whether that's the new graphing chart, symbols, and there's just many other examples you guys continue to improve and build upon previous iterations of it. And that's awesome to see. But one of the questions I often get as well is, when should I not use Perspective? And really the answer is almost never. Perspective can really do anything that a traditional HMI platform could do but with the added benefit of being able to display that in a phone, tablet, desktop environments. The power of mobility that Perspective brings to Ignition is truly a game-changer. So I also want to... Also you're welcome, Chris and Dennis, for stealing the easiest answer out there. Good luck.
37:23
Don: All right, how about you, Dennis?
37:27
Dennis: Yeah, no, absolutely, I couldn't agree more with Reese. But the one thing that we are looking at is the fact that this is an internal solution now for Waste Management, right? There's nothing else out there from what we understand, I mean, we can take this, we bring it into the organization and what does that really do for us? So it's about what value. And this being an internal solution within the organization allows us to begin to unlock other datasets. If it's connecting it to different parts of the organization to bring in call it maybe Industry 4.0, right, call it what you will, but to be able to take sensors, information, machine information, data from different components and bring out back in to something that Waste Management fully controls and allow us to make decisions on how we're gonna share that data with other internal systems, other internal departments, that's really a very, very powerful solution. So I think that would definitely be the first answer that I would go to, Don.
38:38
Don: That's great. That is really valuable. So, thanks. Appreciate that. And let's wrap it up then with Chris, your thoughts.
38:46
Travis: So, yes. Thank you, Reese, and Dennis, that you have said pretty much everything that there is to say about Perspective. The one thing that I'm gonna add in is that if you're comparing it to any other software out there on the market, we see a lot of other competing stuff, this just blows it away. It's night and day, and from a development standpoint, we've gotten to the point where, whether it's Vision or Perspective, that ease of development, it's hand-in-hand. So the timing of developing these solutions that's easy as ever. But the power and capability of Perspective has drastically outweighed what you could do with Vision now. So from all the mobile to the ability to use a barcode scanner, a camera, GPS to have it mobile-responsive, which also means that you could take it up onto a TV screen or onto a monitor, there's a long aspect ratio or a table... This is so great. There's so much that you can do with it, that we have almost completely stopped using Vision at this point.
39:51
Don: Thanks, Chris. Totally appreciate that. Also, I just wanna say that it's often the case. In fact, it's always the case that whenever we do something like this, there are... Usually, dozens and thousands of new people who aren't familiar with Ignition. So to those now you've heard us discuss some of the things Ignition can do, the next step is really to try for yourself. You can download it, full version of Ignition 8 and Ignition Perspective Module from our website, takes about three minutes to download it, and you can start using it in trial mode for as long as you want, absolutely free. Additionally, I know Travis did mention this earlier, but it bears repeating here, we offer free online training for Ignition at Inductive University, as well as a comprehensive online user manual that you can use whenever you need to. And I do have to mention this because it's something I really wanna encourage people to take advantage of...
40:45
Don: 'Cause you can learn more about Perspective also at our 2021 Ignition Community Conference or ICC. It's free, it's an online event, September 21st and 22nd, and ICC as it always does will include a Keynote address, a Developer Panel, a Discover Gallery where you find lots of innovative projects, like the ones you just saw here. And of course, the competitive Build-A-Thon and a variety of community sessions. So this year, we're evolving the digital conference, the experience of it, and putting a lot more interactive video-chat-type opportunities with the new platform. So love to have all of you join us in September, you can register for free at the link shown on your screen there. Now, as we go into Q&A, I noticed Travis, you were kind of in there, answering some questions and things like that, so I think I'm gonna let you bounce around it and throw questions to the different folks from the queue here, but I wanna start with one that I might throw your direction, 'cause I think it's an overall question that others might have. This gentleman Carl says, "We keep our SCADA networks private for security reasons, while we would love to take advantage of the mobile capabilities, we can't get past the security hurdles that they open up. How can you assure us that the mobile solutions are secure?" Can I start with that to you, Travis, and then you can throw questions in other directions?
42:12
Travis: Sure, I can surely start with that and I'll provide my response and if Dennis, Chris or Reese, you have additional comments, please go for it. In terms of security, Perspective was built from the beginning, from ground up with security, of course, in mind. It was at the forefront of all of the decisions. It is a very highly secured product, we are riding on the fact of tried and true standards, so the web server for Ignition runs... Can run an HTTPS under, for example, TLS1.3, you can have an encrypted communication to the Gateway. So Perspective being a web application would be like any other website you're going out there too, it would be trusted with that certificate. And we also can connect to Federal Identity Providers or Corporate Identity Systems that are using modern encryption protocols like Open ID Connect and SAML for the authorization.
43:05
Travis: So that you can use the single sign-on approach, use multi-factor authentication to get in. And then once you authenticate, we then further can do role-based... Role-based and zone-based security. You could define security levels, you can lock any part of the system down, and it's really... And we do a lot around testing and vulnerability and pen testing on the product to ensure that. So that's what we're doing from a vendor perspective, I know if you look at it from a customer perspective, all of you guys are, either have it in your environment or working with customers who are putting Perspective and especially mobility in there. And I'm sure security was something that was really important. So if any of you have a comment, please go for it.
43:49
Chris: Yeah, I can jump in there. We obviously work very closely with our digital and cyber security team as we implement the solutions across the board. There's risk assessments, there's evaluation, and that was completely done in partnership with our team, and those outcomes are then what is implemented within our security stack. And as we simply make sure that we're constantly in touch with our digital partners in our cyber security requirements and needs, and at the end of the day, we know they got our back. And it's a good partnership. I think it's definitely today as the trend moves forward, I can't, more and more... I'm not sure if I can find anybody that's not doing banking online. So there's definitely... There are tools that are available to provide secure connections, and we definitely have a good team here at Waste Management that we trust wholeheartedly to make that connection an absolute secure environment.
44:56
Reese: Yeah, and I'll add to that too... The project that I demoed is... We had all of the users hooked up to their Active Directory based off of which group they're in. In their Active Directory, we could lock down a lot of different aspects of the Ignition platform. So whether that was, who could access the Gateway to change settings or who could make project changes in the designer or all the way down even to views and viewing the different types of views in the Perspective session. There's a lot of flexibility there.
45:27
Travis: Yeah, and it's something that, like I said, security is really important today and all the way around. Not just in the application, but with the infrastructure behind it... As well. There's a question here, and I'll throw it out there, see if anybody wants to answer this? Karen says the question I got is, "How does Perspective compare to traditional web development companies who create websites for their clients?" So I guess in terms of that experience and building the application.
45:56
Chris: Yeah, I'll take that from a roundabout way. Inductive Automation has created the designer within Perspective in its own way. So no, it's not gonna be directly like you would be doing some other web development, because those have their own user interface and development environments. It is specific to Inductive Automation. You do have the power of making all of your own CSS styles, doing any of the custom scripting that you would want to do. And I do believe that from a development standpoint, when you are thinking about the way that containers and views are done and how to develop a mobile-responsive solution within Perspective, that if you have a web development background, you are light years ahead. There are different containers. you can just jump right into developing Perspective solutions, but there's more advanced containers and responsive solutions that if you have mobile-first design elements in mind, man, you're gonna be awesome. And they do open up all of the power of what you'd be able to do with WebDev, within solution, but then they give it a very easy designer interface to be able to, for the people that are new to it.
47:20
Travis: Yeah, and I'll say that in terms of that, it's a development environment where you get downloaded from the server, you open it up, you're able to get in there, see the configuration very easily, make those modifications. Somebody new could come in and do it, with nothing, they could just get a brand new laptop, literally hook in the network and go download and start developing. Whereas a lot of times when you do custom development, there's code, you have to potentially compile it, or place in the right place, put in the right place, that development employment is... Makes it pretty easy from within Ignition. There's another question here, and it's regarding P&IDs. So, P&IDs are an important SCADA interface. I didn't see any examples of that in the projects that we showed here today. So there's a general question like, what's your experience with making P&IDs in Perspective and especially compared to Vision. I can certainly comment on some of that, but I thought I would throw it out to the panelists first. Does anybody have any comments regarding P&IDs?
48:15
Dennis: I would jump in. We do have our standards within our design and absolutely, yeah, we didn't show any today and that's a good comment, right? Next time we'll make sure I throw one in there. So from our perspective, it's definitely something that we deploy from a visual perspective, maybe, Chris, maybe you can probably add to that. It works well for us and it's definitely a piece that's part of it.
48:44
Chris: So yeah, we made a bunch of P&IDs for Dennis and the different sites, and now they're rolling across 150 different sites that each have a P&ID related to it. In oil and gas, we have made a bunch of P&IDs for that large project with three million tags. We use it all over in water/wastewater. So it's highly capable. I don't think that there is a design, it doesn't make it faster than Perspective, sorry, it doesn't make it faster than Vision, but I definitely believe that it's on par with how you would do it in Vision. We could make it look exactly like we want too, lay out how we want too. And then the nice part is that it's all available for zoom and scroll within your tablet or mobile device if you're using that. And so it opens up some different design philosophies to your P&IDs.
49:37
Travis: And from our side of the fence, we're doing a lot more to make sure that as we keep evolving Perspective, making it better and faster and performing... Just recently in 8.1.5, we had an enhancement that we're able to put in there in terms of being able to get like P&IDs loading nicely and faster and what not. So with that and the Workstation product, being able to have a desktop application for Perspective, building, leveraging as an HMI on the plant floor is definitely something that people are doing and it's really accessible to do that, and you get the power of just being able to be developing on a modern infrastructure, which is pretty fun. Sorry, do you have any comments on your side, Reese?
50:25
Reese: No, I think the other two guys hit it pretty good.
50:28
Don: Travis, I wanna throw one in your direction, I just do it here, maybe I went on it too, but I know as a Sales Engineering Co-Director, you do this all the time, but how does Perspective compare? This is a question from Edgar. How does it compare to a traditional HMI? I.e., proprietary-based in terms of deployment and cost. Maybe the guys too, wanna comment too, but I thought you might have a comment on that.
50:51
Travis: Yeah, I mean, look, with Ignition it's a development platform that we try to make the development deployment incredibly simple from that server, it's one place to install a software to manage it, a single unified designers to make all the modifications, you can press save and have that deployed instantly, out to hundreds of clients that are out there. The deployment, especially with Perspective is quite fun and demonstrations, we do this often, where we will build an application, have the customer open it up, we'll either put in the cloud or do port forwarding, open it up and we can make a change and save it and deploy it out and it's instantly there in terms of that. So it doesn't matter what kind of application you're building, whether it's HMI or Google and SCADA or just dashboards or any of that. It's a very simple model, and the idea is to keep it very open, kind of, nothing proprietary. We wanna be able to leverage, to get people... Leverage getting the data in there, to be able to get the data out where you want it and have people be able to come in and access it, leveraging modern... You know all the modern technologies that are available today. So that'll be coming from my end. If anybody else wants to jump in on that too, go for it.
51:57
Reese: Yeah, Edge Panel would be the recommendation, if you are just looking for a stand-alone HMI, it's extremely cost-effective and you're taking full advantage of Perspective still, but in a local instance, and then you also can link that to your main Gateway using Edge Sync. And so there's a lot of tools and a lot of modular licensing that even if you started at just local HMI, you could link it into your main system and be able to take full advantage of one development platform.
52:30
Travis: And there was a question here that I thought was really fun. It's just what else could be used for a Perspective for, and there was a question about maybe integrating MQTT with smart home devices, and that is certainly something you could do from a personal side of the fence. I use Ignition for my home automation system, and we released Ignition Maker Edition, which features Perspective as the visualization tool, and that's a free edition of Ignition that's for personal use that you can use for home automation or for building applications. I have also built a build tracking system here for myself, so there's a lot of possibilities, as Chris was talking earlier about outside the realm of HMI, SCADA, things you could do with this technology. Another question that came in was about what kind of Perspective updates are coming in the near future.
53:21
Travis: We're always adding more to Perspective. We'll continue to evolve it. You're gonna see more Perspective Symbols coming here in the future. We're also gonna be having a piping tool where it'd be much easier for those P&IDs to draw the pipes between them and have different styles and have them automatically scale nicely on different sizes. So we're doing more to make the P&ID effort a lot easier on that, and we'll eventually get to a place where we can have more virtual 2D drawing tools that are built-in, but we're continuously also adding more components, more ways that you can display and show data. So keep looking at those updates as we go along. You'll definitely move in that release train there.
54:06
Don: Thanks a lot, Travis. I totally appreciate you doing that. I think I'd like to maybe, if you guys can give us a brief answer, any last words to the audience today? I'll start with Reese and then Dennis and finish with Chris, and then get you a chance to say final things. I also wanna say that, on the side here, if you want a personalized theme of Ignition, you got a number here an 800 number, 266-7798. Speak with one of our account executives. They absolutely want to share what... They wanna share with you on that. So with that, I'm gonna give you a final word, Reese to the audience.
54:42
Reese: Sure, yeah, I mean, just a quick overview of what we've been talking about during this webinar here is Perspective can tackle just about any problem you can throw at it. In addition, it's a blast to develop in. So those two things would be my comments.
55:00
Don: Appreciate that. How about you, Dennis?
55:03
Dennis: Yeah, we really appreciate working with Inductive Automation and some other folks that help us really drive technology in our environment. So we look forward to more and more cases where we can use Perspective, and it's just... It's a fun place to be, and thanks for designing the capability for us to change how we operate.
55:30
Don: Thank you, Dennis. It's great what you're doing with it too. So how about you, Chris?
55:35
Chris: Yeah, we're here to help. We love working in Perspective, and we love any SCADA or MES solution. So my email is on the screen if anybody wants to reach out and talk more about this, like I said, we'd love to help. And thank you for having us today. We are honored to be a part of this community.
55:53
Don: We are honored to have you be a part of it. Thanks so much, Chris. So Travis, I'm gonna give you that last little word there. Is there anything that you wanna say as we wrap up?
56:02
Travis: Absolutely, I think what I'd like to say is, look, we are the software supplier, Ignition is the product that we put out there, but it's a community tool, and it takes the community to really shape the product and where it goes. So definitely go out there, download it, play with it, develop in it. If you have feedback and you know how to make the product better, make sure that gets over to us, so we take all of that feedback and bring it right into the product. And as we continue to evolve it, we want this tool to work well and for it to solve a lot of problems for all of you. So I guess we're a big community, let's leverage all the resources and tools and let's work together and really make the solutions the best they could be.
56:47
Don: Thanks a lot, Travis. Always appreciate that. And also, thanks to all of you for joining us today. We will be back May 13th with another episode of Ignition Community Live. So you can follow us here on social media, keep up with our upcoming events and subscribe to our weekly newsfeed and our podcast. With that, our time is up. Everyone, have a great day.
Want to stay up-to-date with us?
Sign up for our weekly News Feed.
By clicking "Sign me up," you agree to the
Terms of Use
, and the submission and processing of your data. Your privacy is very important to us.
Privacy Policy