Fixing SCADA: How Ignition Saves Money
Lowering Costs at Every Phase of the Process
57 min video
/
38 minute read
View slides
Speakers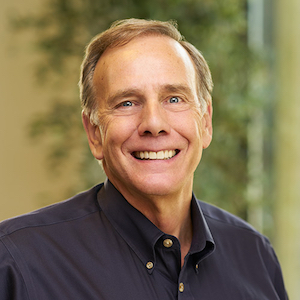 Don Pearson
Chief Strategy Officer
Inductive Automation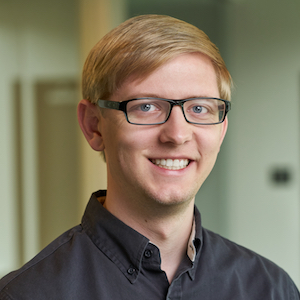 Kent Melville
Sales Engineer
Inductive Automation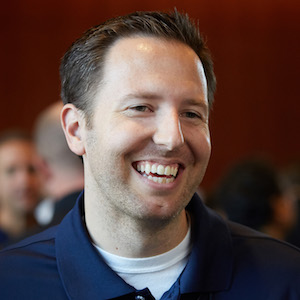 Chris McLaughlin
SCADA & MES Specialist,
Vertech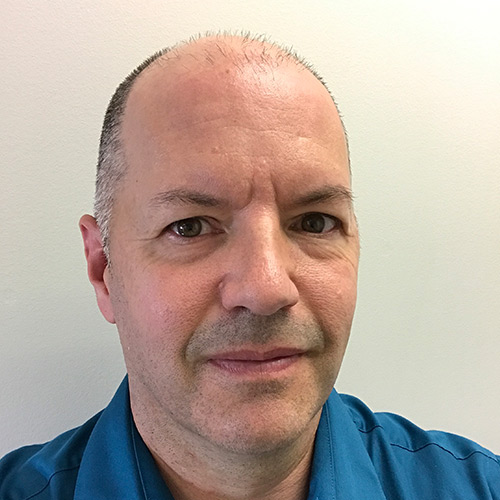 Steve Perry
Analyst, IT Team
Tyson Foods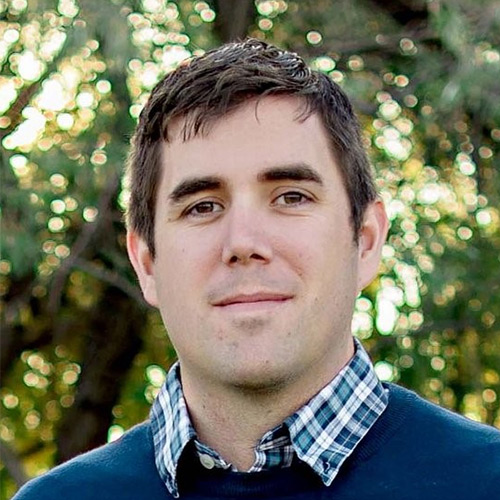 Allen Rogers
Project Manager
SKM Inc.
About this Webinar
Supervisory Control and Data Acquisition (SCADA) software plays an important role in industrial organizations today. However, the licensing, development, and support models of traditional SCADA software make it difficult to be as competitive and cost-effective as the modern marketplace demands.

Ignition software is The New SCADA, an unlimited platform with unlimited licensing. Ignition is designed with affordability in mind, so that you can put less of your budget into software expenditures and invest more into innovating and growing your business.  

In this webinar, Inductive Automation Chief Strategy Officer Don Pearson and a panel of experienced industrial professionals discuss how organizations like yours are saving money with Ignition — and how to start getting a lot more out of your SCADA system for a lot less.
Learn how to reduce cost in: 
• Software licensing
• System scalability
• Project development
• Support and training
• And more
Webinar Transcript
0:00-7:06
(Moderator Don Pearson briefly introduces Inductive Automation and Ignition, panelists Chris McLaughlin, Steve Perry, and Allen Rogers, and co-presenter Kent Melville.)
 

Old SCADA Vs. The New SCADA
7:07
Don: It seems to be that for decades now, supervisory control and data acquisition software has certainly played an important role for industrial organizations and many other kinds of companies also. Whether it's oil refineries, to your local water district and even to the supermarket down the street, SCADA is being used to do a lot of things to maintain efficiency, mitigate downtime, control industrial processes locally and remotely, monitor, gather, process real-time data to directly interact with devices such as your sensors, your valves, pumps, motors through the HMI, the human-machine interface software, and of course to record events into a log file also.
7:48
Don: And although SCADA does some very powerful things, it also has some serious limitations. The licensing development and support models of traditional SCADA software are really not a very good fit for today's really complex, changing, technology-driven business world. And the old SCADA models are set up in a way that really makes it difficult for organizations to end up being as competitive, cost-effective and responsive to the changes they have to be responsive to. And SCADA systems, really, they end up taking up a lot of time because generally they're based on 90's technology. They're not IT-friendly. And we just talk about bringing OT and IT together, the SCADA systems are an impediment sometimes to that evolution of enterprises because they're just, they're too slow, inefficient for these modern manufacturing requirements. Also it costs a lot of money because the SCADA clients and designers are sold separately.
8:44
Don: They're licensed by the seat, they come with high support fees and various other reasons for accelerating costs. And they're not great from a workability or usability standpoint, they're not cross platform, they don't support relational databases as well. Only offer a sort of a limited development capability in many cases, plus other issues of that nature with old SCADA. So when you look at all these limiting factors, it become real pain points for organizations that rely on SCADA and in the ways that they do every day, which I guess brings us to Steve Hechtman, our founder, who with 25 years as an integrator, knew those pain points pretty well and the limitations pretty well. And he saw the evolution of technology in the IT world and they had the idea that these technologies, IT and OT, were going to be coming together.
9:35
Don: He wanted a better SCADA. And he also wasn't very crazy about the licensing models he was working with, with suppliers to the projects he was selling to his customers. All that inspired him to say, you know what, we just need to sit down and build a better solution. So we ended up pulling together some IT folks, he had the real industrial experience himself and he always put affordability in the forefront so it would work for integrators and also work for that end user. And lo and behold, what came out was Inductive Automation and the Ignition platform. Steve's written in his blog, and it's on our website, about the four pillars that he thinks are critical to our relationship with you as our customers. And he likes to say that Ignition is built on these four pillars of new technology, the new licensing model, the new business model, and a new ethical model.
 

10:30
Don: When we look at today we're going to talk about one of those pillars which is a licensing for a start here because under the new licensing model it really opens up the door for innovation and broad scale out of projects because you get unlimited clients and designers, unlimited connections to devices, unlimited tags, no extra cost. It really is all about helping your system scale with your organization as it grows, we want you to be able to stop worrying about tag counts and head counts and instead you just focus on creating the greatest solution and how many tags you're using or how many people you give access to as clients really isn't something that's a concern when your job is to develop the best project you possibly can. So let's talk about money and time a little bit.
11:22
Don: Time is money, and in the previous webinar of this "Fixing SCADA" series, we discussed how Ignition saves a lot of time by letting you do a number of things, get projects going quickly with the full version download in three minutes. Installation, easy activation anytime, shortened development time with great design features, deploy with one click, make instant updates and keep clients online. Add functionality without shutting down, via hot-pluggable modules and have real time access to data and a whole bunch more. If you miss that webinar and you're interested in any of those points that I just summarized there, certainly it's archived on our site and you can take advantage of it. As we look at today, we want to talk about pain points that relate to money and other ways that Ignition is designed to save you money for your organization, especially in the areas of licensing, design and development and support and training, as I said at the outset.
 
SCADA Licensing
12:19
Don: So let's start with SCADA licensing. First big pain points you encounter are that runtime clients are sold and installed separately by the seat. And the prices skyrocket when you want to add runtime clients and tags. Far too many companies operate that way, and the way their traditional SCADA software is licensed just makes it too expensive to be of much practical use. And you're always thinking about, do you really want that person to have access to data because you've got to pay for them to have a seat at the table, so to speak, on the SCADA system? You shouldn't be thinking about limiting access to data because of costs. You should have data available to anybody what they want, when they want, what they have permission to have so that you really get the benefit of the expertise of all people within your organization.
13:07
Don: So the solution is very simple. Our clients and tags are unlimited, as I said, and more importantly, there are no extra costs or fees for adding them. It's a very simple addition, and because Ignition is licensed by the server rather than by the seat, it remains affordable, even as you scale out your system. So that's me telling you what it is. But I'd like to bring in our panelists now who've been working with Ignition in their organizations and for their customers and share their perspectives on how this impacts them and how Ignition has helped sort of ease the pain of SCADA software licensing as you deal with your customers and with your internal customers in your organization to this unlimited tags client's relationship. So maybe I'll start with you, Chris, to talk a little bit how Ignition saves money on licensing, how that's impacted how you serve your customers.
13:59
Chris: Yeah, absolutely. So the unlimited, yes, it is where it's at. This is the biggest feature of why we are able to get Ignition systems in because you can just do everything. So in a manufacturing facility where they might need to have 50 or 100 or even 200 terminals at all the various machines, the nice part is that when you're using Ignition, you just put it out there, at all of those locations within the plant floor and it's not costing you these extreme fees that you would get with other software. And honestly, it just was never possible to do those kind of solutions with any other software because you would get up into hundreds of thousands of dollars and that's just not feasible. You told me a long time back about Metcalfe's law and I've taken this to heart and so it's the network theory that the more people that you could have on a system and the more data and functions that you can have on a system, that it becomes exponentially more powerful.
15:08
Chris: And so our goal is we're always trying to get it into operations and quality and up to management and on the plant floor. And if we want to add a TV screen to show a dashboard of people, you just throw it on there for free and it should be everywhere. And that has been possible with this unlimited tags and unlimited clients and it radically shifted the way that we are able to deliver systems.
15:35
Don: Steve, I happened to have the pleasure of hearing you speak last week at the Automation World Conference in Chicago and you were talking about dashboarding and dashboards out in the plant and how you … each one of those, of course, happens to be a client or a distribution of the SCADA system across your organization. Can you comment on how unlimited licensing has impacted just how you've worked with your projects at Tyson Foods?
16:01
Steve: Yeah, definitely here at Tyson, one of our goals was to make the key measurements visible to everyone, even folks working right on the production line. So that everyone has knowledge about what the key metrics are and you can actually see how we are trending compared to target. Are we on target, are we straying away from target? How do we adjust to get back on target? So with the Ignition's unlimited licensing, we feel free to put displays or wherever we want them. Could be in offices, could be on the production lines, could be on mobile phones, people are looking at. So there's really no restriction as far as that goes. And that's been quite a nice change from my prior experiences with other similar systems back in my paper making days, I dealt with OSIsoft PI Systems and then later on in the food processing world we dealt with Wonderware Historian and you always run into this we have a limited number of tags. We have a limited number of clients that we can work with.
17:05
Steve: So there was always presented roadblocks, financial roadblocks to projects that you are trying to implement. So Ignition's unlimited approach has really kind of removed those roadblocks and made it very easy to deploy whatever we felt was necessary.
17:22
Don: Thanks Steve. And Allen, how about your comments on this topic?
17:25
Allen: Yeah, I would just echo what Chris and Steve have already said. It eliminates a lot of roadblocks and as I've told people before, putting SCADA systems together it's kind of like playing in the sandbox and with other packages your sandbox is not very large. And I feel like when we moved to Ignition it was like hopping out of the sandbox onto the beach and I don't know about you but playing in sand is fun, but I would much rather do it on the beach. So it's just opened up everything that we're able to do. Being able to go to customers and have them request things and just be able to say yes without having to go, 'Yes, but you're going to need to upgrade your license if you want to do that particular thing.' So it's been very refreshing for us and for our clients and it's made it so our relationship with our clients is better because we're not having to come back and say, 'Well, you need to upgrade your license to add that feature or to do this particular thing.' So yeah, it's been very refreshing.
Don: Thanks gentlemen. I appreciate all your guys' perspective on that.
Design and Development
18:27
Don: And let's move to the secondary we wanted to talk about, which is design and development. When you think about the development stage, before you can really develop anything, very often what you have to do is you have to buy the software, and in the integrator's case you may be paying separately for designers. There's charges that go along with that before you can even get to it. So if there's any kind of a trial available, sometimes only for a limited time for you to have that, you can't really try the software, see what it can do, and that can be a blocker to productivity, innovation before you actually get started. So what we decided the solution to that particular pain point at the development stage is basically to simply let you download the full version of Ignition for free and refresh the trial as much as you want, refreshes every two hours, just press a button, refresh it.
19:25
Don: And actually, the designer never times out. So that means you can actually develop a whole project in Ignition, seeing if it fits the circumstances before you actually buy it. We're pretty confident that when you see what Ignition can do for your project, it will be appropriate and you'll end up buying it because it's right for that particular case. And if it doesn't happen to be right for that particular case and we don't want you to buy it, so let you make the choice what's right for your organization or what's right for your customer's project. In the case of the case of integrators, also, another pain point is the SCADA designers. They're usually sold and installed separately as I mentioned, they're sold by the seat and that makes it pretty expensive and time-consuming to develop projects. With Ignition, we decided to do something really different.
20:13
Don: We include our designer application right out of the box. You can just launch any number of additional designers for free and multiple developers can work in currently. We'd like to show you how and just so you can actually see that, I know I'm saying it, how easy it is to download, how easy it is to install. And also to give you a little look around the Ignition Designer here for a few minutes, I'd like to turn it over to you Kent and let you show some folks a little bit of what I've been telling then with an actual little demo.
20:43
Kent: Yeah, absolutely Don. So with this, we're going to jump out this PowerPoint real quick and I'm going to take you to our website. So our website is a great resource. I highly encourage you to look it over. But with this you notice right here on the homepage, we have in this box a Download Ignition button. If you click on that, it gives you the installers to Windows, Linux, Mac. If you just click this orange button and it'll guess what you have and it'll download the right version for you and it'll be the latest version of Ignition, which is currently 7.9.7. And I happen to have already downloaded that and I'm just going to go ahead and run that installer here and show you how easy it really is to install Ignition. It's funny, I came from a varied software background. Originally I worked in ERP systems and I started a job for an unnamed ERP company and my role for the first week was to try and install the software based on the 700-page installed document as a PDF.
21:56
Kent: And I felt really good when by lunchtime on Friday I had one single client up and running and they were impressed because most people don't make that deadline to get it done in one week. And while I told you that story, Ignition is now fully installed just by clicking next a few times and it is now launching the whole Ignition platform. I installed a bunch of modules, all the default modules and you can see it was really complicated. I had to follow obviously the 700-page document. No, you don't need anything fancy but you just pick a location on your computer and install it and it's done. And I've got two monitors here. This opened up in my second monitor, but here, let me show you. This is the Ignition Gateway webpage and this is when you install Ignition.
22:58
Kent: What you see and you can see it's running in a trial version right now and it's got a two-hour timer that's counting down and you've got that two hours to test it out, see if you like it and when that two hours expires, you'll get a little reset button next to this activate Ignition button.
23:16
Kent: And to show you what that looks like, I'll go ahead and open a gateway. You can see here that the trial is expired and timers down to zero. There's this sign in to reset, sign in, hit the reset trial button and I've got another two hours. And you can reset the trial as many times as you want. It's not going to delete anything you've done. You keep all your configuration, all your screens. And we've had people build out entire projects in the trial version just to see that it works for them before ever spending a dime with us. So with this, I'm going to actually set up a project for you, show you that when we say rapid development, that's not just some buzz term, but that's real. So with this, I signed in and I'm going to go ahead and connect up to a device and Ignition has built in drivers to talk to a lot of different kinds of devices. I'm going to go ahead and connect to an Allen Bradley MicroLogix.
24:22
Kent: And we'll call this MLX for MicroLogix. Put in the IP address. And it is connecting. We also have some simulator PLCs. If you wanted to actually give the software a try but didn't have any devices to connect it to, don't worry about it and you can just connect to a simulator and it would give you some tags as well. And so now you can see we're connected to those devices. And I'm going to go ahead and just launch the designer. We've got this bright orange button in the top right that I can click and that will allow me to open up the full design environment. I didn't have to install this separately when I installed Ignition. It also installed the designer and actually it's a web launch designer, meaning I could go ahead and launch this designer from any computer on the network now. I don't have to have Ignition installed there. I just have to have the Java runtime and I'm good to go.
25:25
Kent: So with this I can log in and it'll ask me to create a project and I'm going to go ahead and call this project demo and I could choose an authentication profile, a database, all this stuff. But what I want to show you is you can choose a template and it should give you a general look and feel for your project. Or you can just choose a blank template and start from scratch. But I'm going to choose this single tier now, West and North, they'll give me a little bar along the side and along the top for navigation, logging in and out, that kind of stuff. And each Ignition gateway or server can host as many projects as you want. So you can have several applications on the same server and this is the design environment to orient you to this a little bit, you have your project browser in the top left and that's about all of your windows and screens and everything you built. If I click on this overview screen, that's the first window that will pop up when we launch our client.
26:21
Kent: Underneath that we have a tag browser and currently we don't have any tags on our system, but I can browse the OPC server that's built into Ignition and see that MicroLogix device we connected to and I can just drag an individual tag or a whole folder of tags in. And also I'm going to drag in all of the tags in that simulator we connected to. And a neat thing about Ignition as you see here that we're getting the live values from that PLC now, the designer is a live environment. And before I modify the screen at all, I'm just going to go ahead and hit the save button up here in the corner. And if I go back here to our gateway web page, you can see that now I have this demo project that we just created and if I click this launch button, then it will launch the full Java client here that we just created with our template. And once again, I don't have to have Ignition installed everywhere I want to launch a client. I can now, because I've been installed Ignition on this network, I can go to any computer on the network and launch one client, two clients, 100 clients, it doesn't matter. It's all unlimited.
27:33
Kent: And so you can see I've got the bar across the side and along the top, like I said, and it's got some prebuilt screens for us. For this client. If I wanted to modify that, I can jump back into the designer. It's a drag-and-drop interface. I'll go ahead and delete that, move my pop up onto the bottom corner and maybe I want to view these tags on screen so I could select a single tag, pull that on. Say I want to display, this is a numeric label or I want to view this as an LED display or maybe I want to select a whole bunch of tags and I want to drag them on and view them as an LED display all at once. And then I can move these altogether or I can move individual tag or LED displays. All these are considered components on screen and it's not just for viewing dynamic values like that, I can also have these represented as tanks or any other graphics I want to use.
28:34
Kent: And you're not limited to what is populated in the dropdowns when you drag a tag on screen. But you can also use anything in this component pallet on the right. And so for example, I could scroll down here, I could grab a meter, bring that on screen, and then just drag my tag on to the meter component. And you see that it is now showing the current value on the meter. And the way it's doing that is using bindings. And so you can see here that for this meter below the tag browser, I have a property editor and I see different properties for that component. And you can see these ones in bold are bound to values that are coming in from that tag, whether it's the tag value or whether it's engineering units or whether it's bindings going high, even mouse-over texts comes from the description of the tag, all brought in from the PLC.
29:30
Kent: And with this there all different kinds of properties inside Ignition. Everything from just changing the color of the liquid inside of my tank to changing colors or styles of LED displays. And in addition to all of our prebuilt components you see here, we also have Symbol Factory, which allows you to access any of these thousands of SVG images and you can just drag them and bring them on screen to your projects to use. And these are all scalable, like I said, SVG graphics. Now with this when we're talking about rapid development, of course you need object-oriented design principles in your development process. And so with that, rather than just using individual components, you can put multiple components together into a template that can be reused throughout your project just by passing in different parameters. It'll represent different pieces of equipment for different steps in your process.
30:29
Kent: And to even speed things up even more, we have what we call our cloud template browser, which our user community can upload templates that they've created so they can share them with all the other users so that they can access these and use them in their projects as well. And when we make something that's neat, we put it up here as well. You can see here we've got like an ad hoc trend chart. We've got an alarm status page, a different high-performance graphics, all kinds of stuff here for use by you in our cloud template browser. Now we've created the screen, I'm going to go ahead and click save. And you remember earlier we had launched an Ignition client and now that clients still open, but we have this banner across the top that says that a project update is available. If I click that banner, say yes, I want to update, you can see that the changes we made got pushed out automatically. And so you don't need to worry about taking it back up, putting it on a USB drive and going to each of your clients and uploading the latest version, it just gets pushed out automatically over the network connection, click save and you're done.
31:41
Kent: And so that's just a brief example of how Ignition really is easy to install, easy to try out, and you can build screens and deploy them very quickly. And so with that, I'm going to turn the time back over to Don.
31:59
Don: Kent, thanks very much. Much appreciated.
 

32:01
Don: So now I want to give a chance since I happen to know that that all of you gentlemen spend time and have spent a fair amount of time on a project with design and development. So I want to ask you, as you look at Ignition, how has it helped you or your customers save money in the development process through free trial, included designer concurrent development or in some other way? So I think, let me start, Allen, let me go ahead and start with you on your thoughts on that with your customers you work with at SKM.
32:33
Allen: Yeah, the designer and an ease of installment and development has really helped us out, it's actually made it much more approachable for a lot of our customers. We have more customers now actually get into the designer and tackling some of their smaller tasks. So in a way it's saved us some time from having to do all those small calls that you get. Like, "Hey, can you move this box to the other side of the screen?" You don't get those calls anymore from these types of customers because they're able to just do it themselves. And by enabling them, it's created a better relationship with our customers as well, we're able to focus on the things that we do well, which is help them design some of these more advanced applications and inside Ignition and they'll take care of a lot of smaller items. So it's one way it's helped us.
33:30
Don: Thanks, Allen. Steve, how about you with the work you've done at Tyson Foods both now and as you're going forward? How is design and development inside Ignition had been useful to you in saving time and money?
33:42
Steve: Yeah, sure. Here within Tyson Foods, I'm in the IT group, so I have a large number of teams who are my customers. Examples would be production and another would be quality control team and another would be the maintenance team. So each of those teams tends to have certain things that they want or need to look at for data and for displays, with the Ignition system, I kind of learned in myself prior to Inductive University becoming available, I kind of picked it up and just kind of taught myself Ignition and was able to respond to the customer needs pretty quickly. And within Inductive University it's even easier for myself or for others within Tyson to learn Ignition and are developing with it quickly, I think the big thing as you mentioned before about prototyping, I tend to really avoid analysis paralysis.
34:39
Steve: I really hate situations where you're in committees or teams that go on for months and months and months and you end up not really getting anywhere quickly. I much prefer teams that are very quick-reaction, get things done quickly, solve problems quickly. And that's really what Ignition really offers us, is a really, really rapid development environment where we can build, review and tweak something all in the course of about a week. So that's been a real plus for the customers. It keeps them focused on what they need, makes them feel like we're really making progress quickly. They see results quickly. So that's been a real plus.
35:18
Don: Steve, thanks for your comments on that. And Chris, I mean, let me ask you the same question but maybe a little angle on it to a few, might focus on a couple of things that were mentioned by me and shown by Kent and that relates to when you can have concurrent people working, several people working concurrently on the same project or templates and how templates help to lower the development costs on projects. So speed of project development time through concurrent engineers working on it or using such features as templates. Can you include that maybe in your answer, if that affects some of the organized project development?
 

36:00
Chris: Of course. So, yeah, there's my Vertech 20-plus guys that are Ignition developers and so we need them to be working on their projects at the same time. It would do us no good to have one development license or even a few development licenses that maybe we have on a virtual machine on some centralized server. It's hyper useful that we have Ignition developers on each of their computers and on our servers and everywhere. And when we have teams of engineers working together, they develop concurrently within the same project, the same system, the same time and are not overriding on each other but are merging their changes together and that yes, that is a huge deal and so we are very thankful for that. Also this is about money and big thing is that you gave it away for free, we're very appreciative of that because in our mind, developers should be free. You want us to use this software and so why would we ever have to pay for a designer? And so that you give it away unlimitedly, we really appreciate that.
37:19
Don: Thanks Chris and thanks to all you guys. To sort of expound a little bit on how it makes sense for you, how we approached the design and development benefits.
Support & Training
37:28
Don: Let's go to another point. If we move to the third major area we're going to cover today, which is support and training. Pain point: Extremely high support fees, really the full costs sometimes are underestimated for support and training because SCADA software support fees can be extremely high. System integrators are charged for tech support even though they play a key role as supposed to just mentioned and actually selling the software to the end user.
37:53
Don: We kind of had the viewpoint we should appreciate what you're doing and encourage you to spend more time developing Ignition because it's going to benefit us, benefit you, and benefit most definitely our mutual customers. So since we never felt the other approach was right and we've taken a different approach, we've made our support contracts very reasonably priced and they include 90 days of free support on free phone support. And also as mentioned, we provide tech support for integrators. After all, we do want you to be encouraged to sell our product.
 

38:26
Don: Another pain point has to do with training, can also get quite costly. And when you look at the price for training itself, but also travel expenses, lost man-hours being away from production. So especially when you're multiplying all those costs for a whole group or a whole team of people, it can get pretty prohibitive. So what we say the solution to that is you thought there was a better way. So in 2014 we launched Inductive University and we actually made Ignition training available to anyone with an internet connection anywhere in the world. And that was amazing to me actually at the time in 2014 we were quite small but growing fast. But I did a rough estimate one time and came up with the fact that to launch the University, we invested north of 10,000 man-hours to create a product over 15 months before launch that we were going to give away for free.
39:19
Don: But the commitment was there that if we did free knowledge transfer, our integrators across the world could access to that training. The quality of the projects go up, the service to their customers would be better and the entire community would benefit from us launching and maintaining a free university where training was available anywhere. So IU actually takes you through all the steps that you need to earn a credential in Ignition and I'm going to give it back over to Kent for a second. So just take a few minutes Kent maybe and show people around Inductive University so they can get familiar with it and then go there on their own after the webinar.
39:57
Kent: Yeah, absolutely. And with this, when you go to Inductive University, you'll see this page and go ahead and click the courses button up above and you'll see that we've broken out all these videos into subjects. And so you start with Ignition basics which cover anything from install to basic configurations, basic architectures, and it goes all the way down to how to build templates, reports, doing scripting inside Ignition, how to write some SQL queries, all kinds of stuff here. And if you go into any of the sections, you'll see that you have even subsections within that topics like understanding tags, browsing tags and all these videos are made to be short, digestible segments so that you can watch it and make sure you understand it. And you can follow this comprehensively starting from beginning to end and to get a full view of how the Ignition platform works.
40:53
Kent: Or you can also just look for individual videos that relate to what you're working on that day. And so maybe you have some alarms that are showing on screen and you want to know how to filter those. You can come up here to the top, type in filter alarms search, and you'll see a bunch of videos relating to how you can filter in different ways your alarms in Ignition platform. And so whether it's comprehensive starting to begin to end or whether you're just searching for individual videos, Inductive University is a great resource for you to get answers 24/7, 365 days a year. And so with that, Don I'll pass it back to you.
41:33
Don: Kent, thanks. A little tour of the university. So please feel free to take time, go there on your own and take a look and see what value it may have for you. So from a panelist standpoint, really I'd like to know really what some of the ways that Ignition has helped you with both support and training and how much difference does that actually make for you and your customers? So Chris, you want to talk about that first?
 

42:01
Chris: Yeah. So from the training perspective, Inductive University is just another way that you guys did unlimited. So previous to this with your software or others, there were travel costs. There were the opportunity costs you had to take out a whole week. And then there was the cost of an actual course that we would have to put engineers through. And so it made you make choices of who actually got trained within a year. And that was never fun. We would prefer that everybody would be trained. And so with Inductive University, we have decided that every single engineer that comes on staff goes through the university. It's one of the first things that they do, and we can do it flexibly. If they're on other stuff, they can take training as they go along. But when somebody comes out of that training, we consider that they are completely trained and viable to be a supporting engineer on a project and its free, completely online. And so it's part of our strategy.
43:08
Don: Thanks Chris. Steve from the viewpoint of you at Tyson Foods, both from I guess two comments on this section here. One is support, the other one's training. Any comments on the benefits of those in terms of saving money and expanding your work there at Tyson?
43:26
Steve: Yeah sure. As far as support goes, the Inductive Automation support has been excellent. Whenever I have any questions I'll send them an email and they'll respond back very quickly with really great answers and guidelines and suggestions on how to solve problems. So this board itself has been really excellent. Training-wise, I initially taught myself Ignition, which Ignition to me is fairly easy to use. If you understand object-oriented kind of systems. Ignition is pretty easy to pick up on and use. And then of course, ease of use is pretty important to any system. But now with the Inductive University, it makes it really easy for me to share the workload with Ignition. There's been several people within the organization that have expressed interest in learning Ignition. So it's really easy for me to point them at the Inductive University and say, hey, whenever you have time, even if it's 15 minutes or an hour late at night and you're not doing anything else, you can go to Inductive University and then learn some more about Ignition and has been great to be able to share the workload and have others within the group as the Ignition experts.
44:32
Don: Thanks Steve. Any comments from your side in this area of support and training, Allen?
44:39
Allen: Yeah, I would just echo what Chris said when we get new employees onboarding them with Inductive University has been great. It's the first software package suite they learn. As an integrator we have lots of different packages and that's the first one they learned just because we can get them started on right away within University. And not having to pay lots of money to send somebody out to a training and not having to have them be lost for days on end has been invaluable as well. So Inductive University has been great and then support's always been great. Never had an issue with trying to get stuff figured out. If it's something strange, it gets elevated pretty quickly and it's always been good for us and I can't complain about the free university, our clients also very much appreciate it because they're able to get on and learn as well without having to send their guys out to different places to learn.
 

Concluding Remarks & Recap
45:36
Don: Thanks Allen. I'm not saying anyone has to have a concluding remark, but I'm going to give everyone the opportunity. Steve, Chris, Allen and also you Kent. So as a way to sort of conclude and summarize and move into the Q&A, we have a queue of questions from the attendees today want to get to, closing thoughts, I guess. Steve, let me start with you. Any closing thoughts or comments that you want to share? On the subject of just saving time and money or other aspects you want to share with the audience.
46:05
Steve: Sure. I would just say that to me Ignition is kind of like a Swiss Army knife of application development. It really is great for almost anything you want to use it for, and it really enables innovation and brainstorming and it really helps people feel like you really can solve problems quickly with Ignition versus with other approaches. So it really kind of knocks down roadblocks and really makes people feel like, 'Hey, we can get things done quick.' And that's really exciting and very empowering to people.
46:40
Don: Thanks so much. Allen, how about follow up comment from you?
46:43
Allen: Yeah, I would just say Ignition has really enabled us to be creative in how we solve a lot of our problems, just briefly mentioned a project that we worked on with Park City and Mountain Regional Water. They're both from a system-size perspective. They're not very large systems, but they have a lot of infrastructure because of the mountainous terrain. And because of Ignition's unlimited tags and unlimited clients, we were able to do some unique things there to save them a lot of money with their energy management and with leak detection. So without Ignition we wouldn't have able to do anything close to what we did up there. So it's the unlimited aspect of everything. It's just been really good for our company.
47:30
Don: Thanks, Allen. Chris, your final thoughts.
47:32
Chris: I just want to say, you guys are doing it right. Stay true to your four pillars. Everything that frustrated us the most about old SCADA, you guys have fixed the vast majority of that, so thank you.
47:47
Don: Thanks, Chris. Kent?
47:51
Kent: The title of this webinar was "Fixing SCADA: How Ignition Saves Money," and in specific, the subtitle is, "Lowering Costs at Every Phase of the Process." We really stand by that, that you should be able to download the software for free just directly off the website and you should be able to install it for free. You should be able to develop a project for free also while you're evaluating the software, you get free tech support when you actually purchase the software, you get 90 days of free tech support and then the support contracts after that are really cheap. Also our prices are directly on our website. You can check those out anytime those licenses are perpetual; you're not locked into a recurring annual cost unless you want to go for a cheap support contract. So really we are trying to lower costs at every phase of the process, and we stand by that and we definitely encourage you to check us out.
48:46
Don: Thanks Kent. So just as we go into Q&A you can see your recap here of basically what we covered today and we really wanted to give you a few different viewpoints from someone like Steve is an end user with Tyson Foods are in a couple premier integrators with Allen and Chris. So hopefully that's been useful to you because I know that we had a large number of people signing up for this webinar. I think what's happening is Ignition is getting more well known, we want to do everything we can to give you that opportunity to explore it. Take advantage of the points that Kent just made and the unlimited tags, surveys, licensing, free unlimited this out of the box designer, reasonable support and free online training. A whole bunch of things that we're trying to do to stay true to those pillars as Chris said. So that we can give you the opportunity to do the projects inside your industrial organizations that you need are or in the case of integrators to do projects for your customers that really helped them on their digital journey to automating their systems and sort of creating that smart factory or digital factory that so much written about and talked today.
 

49:50-57:26
(For the remainder of the webinar, the speakers answer questions from the audience. To hear the Q&A portion, please see the webinar video at the top of this page.)
Script: David Dudley
Graphics: Joanna Cortez
Want to stay up-to-date with us?
Sign up for our weekly News Feed.
By clicking "Sign me up," you agree to the
Terms of Use
, and the submission and processing of your data. Your privacy is very important to us.
Privacy Policy