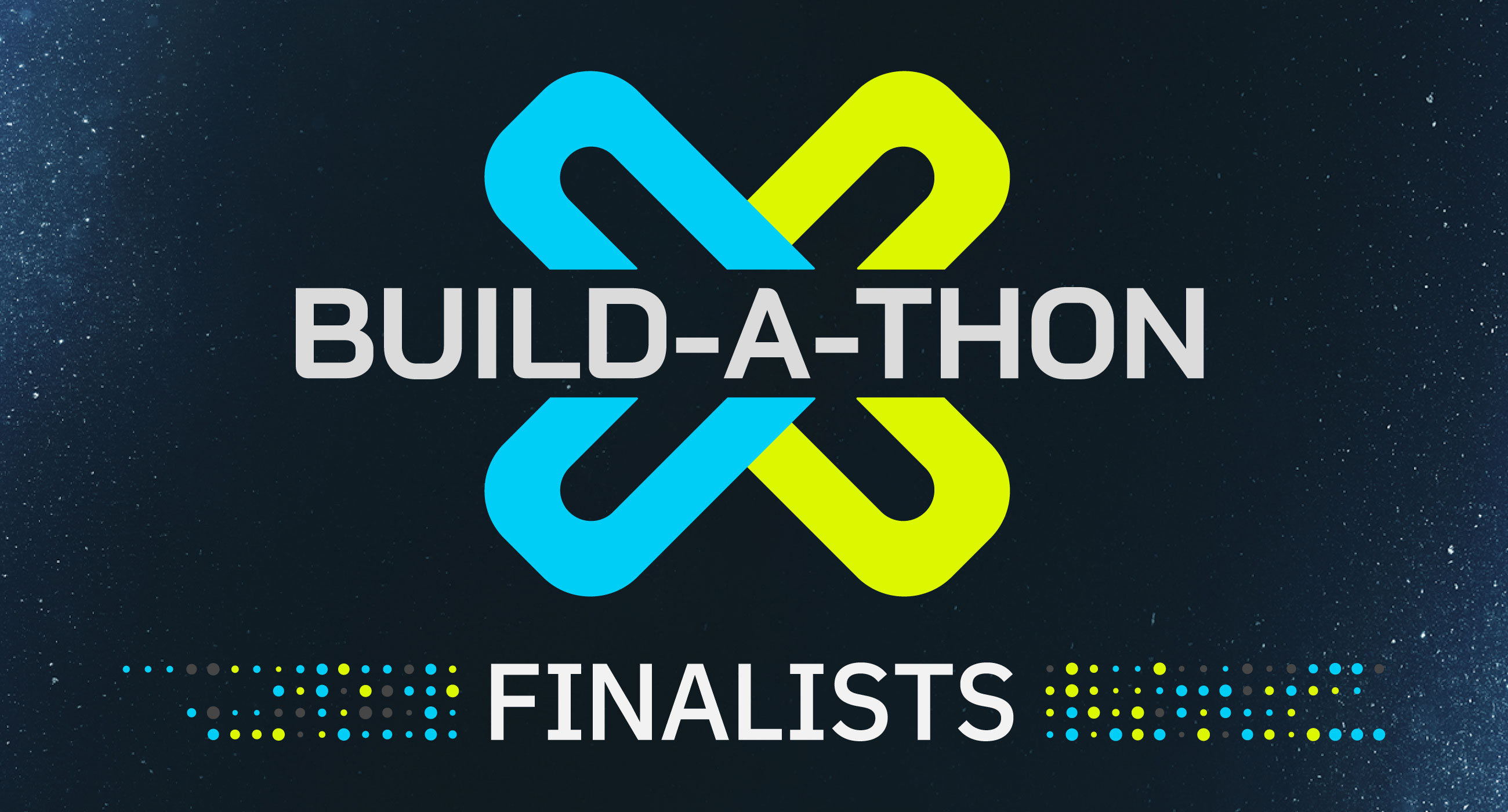 We have a confession to make: we underestimated the Ignition community. When we invited all Premier Integrators to apply for a chance to compete in this year's Build-a-Thon, we announced there would only be 8 finalists. After a thorough review (and a little soul-searching), we have decided that due to the number of exemplary applications we received, we need to change the rules of our own game! What's a Build-a-Thon without a little spontaneity?
We have chosen 19 finalists to square off in the first round of the 2022 Build-a-Thon. With the increased number of competitors, we've also decided to add a little healthy elimination mechanism. We will now be eliminating half of the field after each challenge as we close in on the final two competitors.
The first Build-a-Thon Challenge will be released on Tuesday, June 14th. The competitors will race to be the first to complete all of the challenges in the round, and the leaderboard will be updated in real time. The first hour or two after the release will be heated! There will then be two weeks before the next round begins. Here's a quick breakdown:
June 14th, 2:00 PM PDT: Challenge 1 with 19 competitors
June 28th, 2:00 PM PDT: Challenge 2 with 10 competitors
July 12th, 2:00 PM PDT: Challenge 3 with 5 competitors
September 21st: Build-a-Thon at ICC with 2 competitors
You can stay up-to-date on the competition at the Build-a-Thon Leaderboard.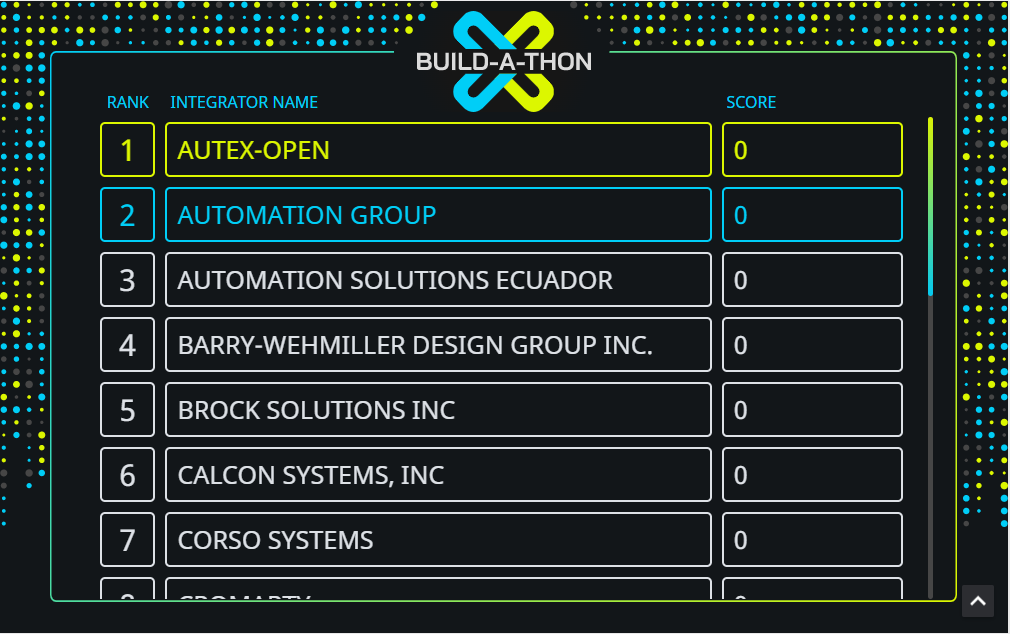 Now, without further ado, we would like to announce the 2022 Build-a-Thon finalists:
AUTEX-OPEN
Automation Group
Automation Solutions Ecuador
Barry-Wehmiller Design Group, Inc.
Brock Solutions, Inc.
Calcon Systems, Inc.
Corso Systems
Cromarty
CSE Icon, Inc.
DMC, Inc.
ECON Tech S.A. de C.V.
Flexware Innovation
Grantek Systems Integration Ltd.
MR Systems, Inc.
Prime Controls
Roeslein and Associates, Inc.
RoviSys
SAGE Automation
Wunderlich-Malec Engineering
Congratulations to the finalists and good luck on the first challenge! And be sure to register for ICC X here!
---