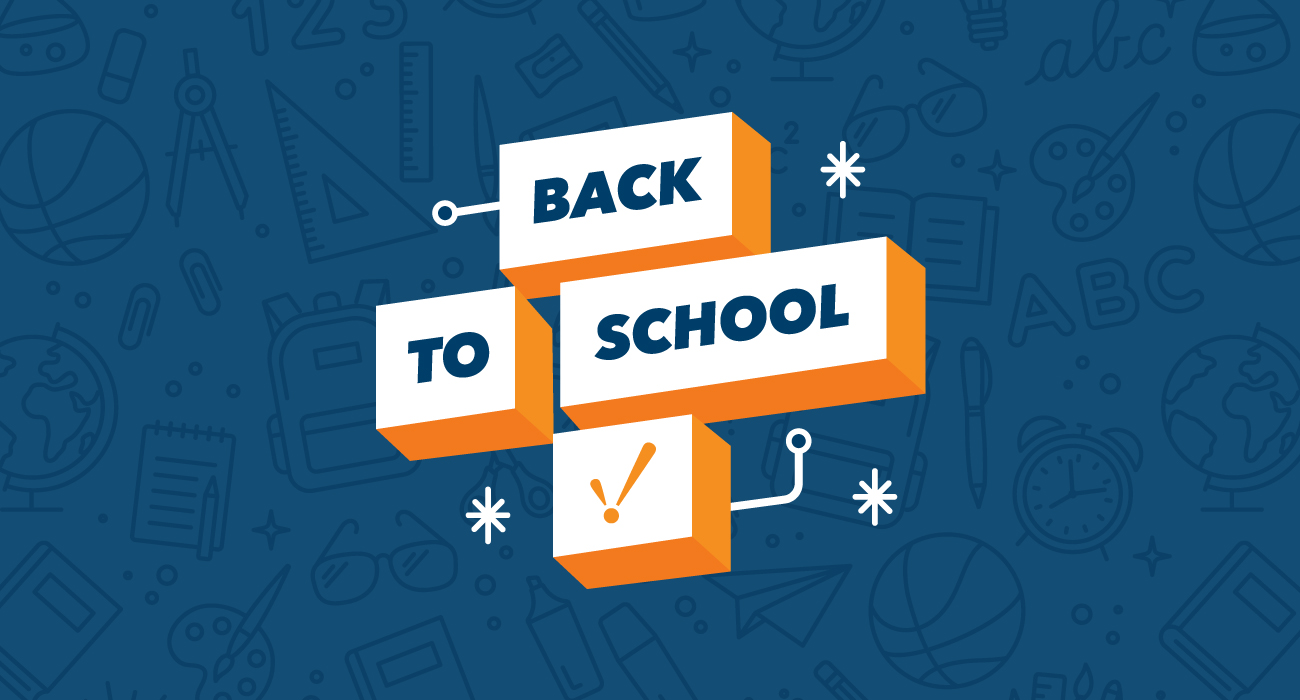 It's nearly August, and for many students around the world, that means it's time to gear up for another academic year full of sack lunches, pop quizzes, and study halls. Here at Inductive Automation, we're embracing that back-to-school spirit with a month of curated learning resources, which we'll serve up to your hungry brains via our social media platforms from July 31 - August 31.
Everyone in the Ignition Student Body Is Welcome!
I'll be adopting the role of "Dean of Ignition" for the month and I invite each and every member of the Ignition community to get in on the learning fun with me. No matter how much experience you have with Ignition, there will be something for everyone during this month of virtual learning. And best of all, there'll be zero homework and no threat of detention!
For new students (those of you who are Ignition newcomers), this is a great way to get up to speed on an incredible platform for industrial automation and essential topics in the industry. If you're a returning student who has already amassed some Ignition know-how, you'll get to advance your knowledge even further. And for the Inductive University alumni who have extensive experience with Ignition, this is a good opportunity to brush up on your skills and discover some additional, handy resources so you can stay at the top of the class.

The Ignition Education Month Syllabus
Let's dive into what you can look forward to in your month of Ignition learning:
Week 1 (Mon., July 31 to Sat., Aug. 5): Introductions and Prepping for "Classes"
We'll kick the month off by introducing you to Inductive University and showing you how to get set up with Ignition so you can be fully prepared for the month ahead.
Week 2 (Sun., Aug. 6 to Sat., Aug. 12): 101 Courses
This week will focus on the basics, with courses about HMIs, SCADA, PLCs, IIoT, and other foundational topics.
Week 3 (Sun., Aug. 13 to Sat., Aug. 19): 201 Courses
Bump your knowledge up a level with the intermediate 201 courses, which will teach you what Ignition is, the differences between Vision and Perspective, deployment best practices, and more.
Week 4 (Sun., Aug. 20 to Sat., Aug. 26): 301 Courses
Round out your learning with more advanced studies, like security hardening, locking project resources, and 21 CFR Part 11 best practices (for FDA-regulated industries).
Week 5 (Sun., Aug. 27 to Thu., Aug. 31): Electives and Continuing Education
In the final week, you'll be able to share your learning progress with the community, get access to elective studies, and have a chance to earn some extra credit.

Inductive Automation's Tree of Knowledge Has Deep Roots
We're hosting this learning-themed month because of how much we, as a company, value education. It's always been majorly important to us, since we know that learning does much more than just add information to your mind. Rather, education sparks something downright magical, empowering new thought and true innovation.
It's the reason that I helped architect Inductive University almost a decade ago. If you're not already familiar with it, Inductive University is a free online learning platform with on-demand courses led by Ignition experts, designed to help you master Ignition at your own pace. Giving people easy access to such high-quality education is something we're really proud to do for the community.
We also have a phenomenal Educational Engagement Program, which partners with many of the leading universities across the globe to give students a professional edge with free Ignition licenses. Through this program, the next generation of manufacturing engineers gets hands-on experience with Ignition, better preparing them to enter the workforce.
Additionally, we promote education in the automation industry with informative blog posts and articles, illuminating webinars and podcasts, in-person and virtual training opportunities, and more. At Inductive Automation, education is a cornerstone of what we do, and we make it a priority to not only freely share our knowledge, but to also be continually learning as well.

See You in the Online Learning Hallways!
I hope you'll enjoy what is certain to be an inspiring (and fun-filled!) month of learning about Ignition and industrial automation. Follow us on our social media platforms to ensure you don't miss any of August's A+ content:
LinkedIn: https://www.linkedin.com/company/inductive-automation
Twitter: https://twitter.com/InductiveAuto
Facebook: https://www.facebook.com/InductiveAutomation/
Instagram: https://www.instagram.com/inductiveautomation/?hl=en
YouTube: https://www.youtube.com/@InductiveAutomation
And one final thing: Be sure to interact with us and other Ignition students on social media, to make the very most of the month. This will be a learning environment where "passing notes" is highly encouraged!
---