Celebrating the Top Integrators of 2020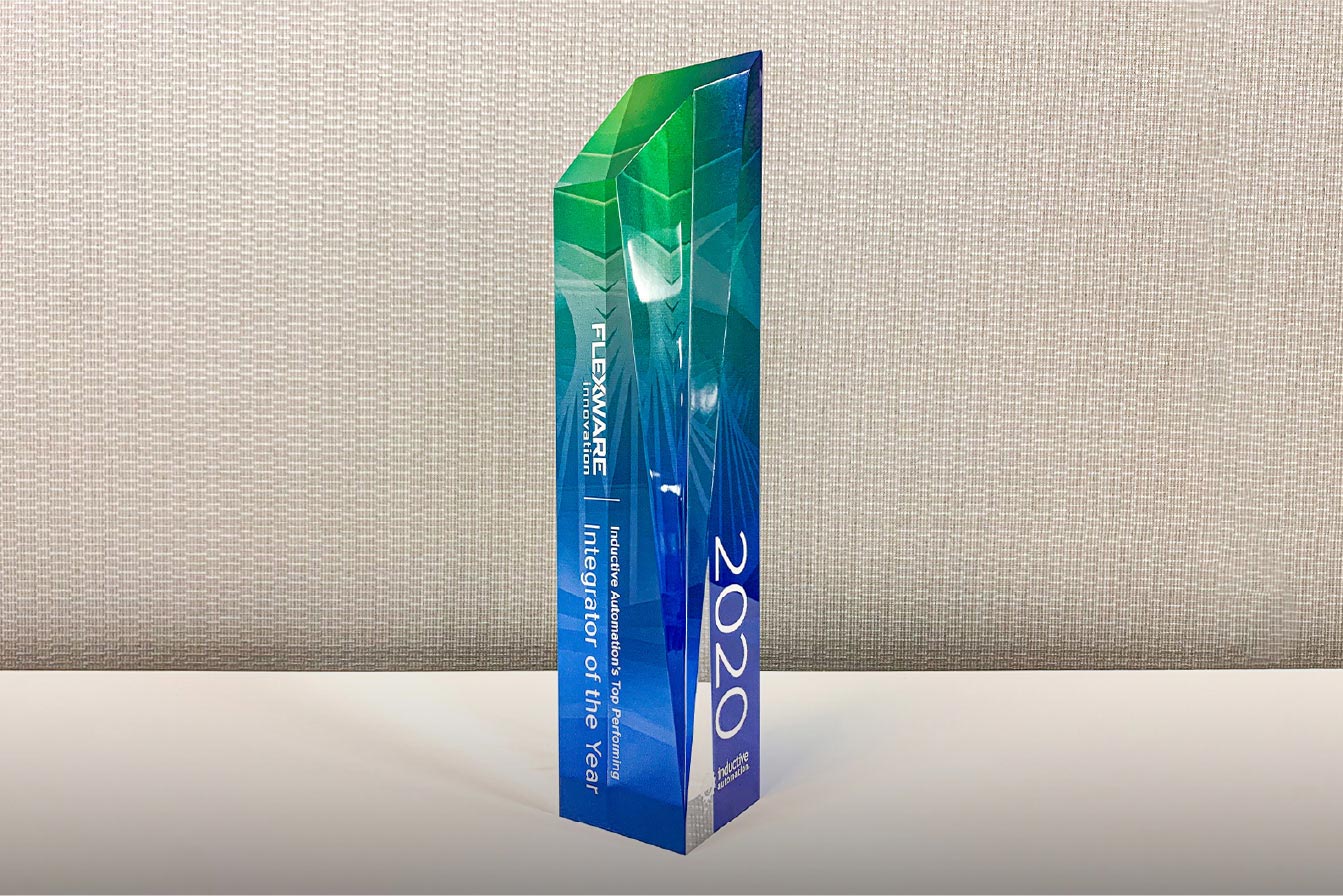 After the wild ride of 2020, it's great to have an opportunity to look back and reflect on the accomplishments of last year. In particular, our integrators celebrated huge victories in their sales in spite of huge obstacles. Throughout the year, we got the opportunity to celebrate their successes with our Top-Selling Integrators page, which was updated every month to reflect the companies' sales, and sent out in our News Feed (if you want to receive our weekly news feed, please subscribe). Not only were we inspired by our integrators' performance, but we were delighted to see the friendly competition that formed between some of our top integrators.
In 2020, the 10 top-performing integrators were, in order, Flexware Innovation, ATS Global, Roeslein & Associates, Automated Control Concepts (ACC), Tamaki Control, Grantek, Vertech, Material Handling Systems, GraySolutions, and SKM Engineering. Read on to hear insights from these companies' leaders about their success.

First Place - Flexware Innovation
Flexware Innovation was able to achieve massive sales in 2020 despite all the obstacles. What drove Flexware's success? Ignition Team Leader Brian McClain says, "It has to be the versatility of the Ignition platform. We can use Ignition on such a wide variety of projects in many different vertical industries."
Flexware also has a passion for trying new technologies and has been incredibly successful with implementing Perspective. "Perspective is a game-changer. At first, customers were skeptical since it was innovative, but we are doing 80% Perspective projects and 20% Vision (projects). Perspective has allowed us to explore deeper into the mobile space and work on features that would only work well in these types of environments," McClain says.
Inductive Automation Co-Director of Sales Engineering Kevin McClusky says, "Flexware has been great to work with. They have a solid team of engineers with innovative ideas and a deep wealth of knowledge. I have enjoyed our interactions over the past several years and can't wait to see what they build next."
Congratulations to Flexware Innovations on their huge win! We can't wait to see what this year has in store for them.
"Never stop learning. Discovering new features and methods of development within the Ignition platform is the gift that keeps on giving. Don't be afraid to try Ignition in more unconventional use cases!"
- Brian McClain, Flexware Innovation

Second Place - ATS Global
Second-place winner ATS Global is no stranger to "Top Integrator" success; last year they came in third place in Inductive Automation's competition, and have climbed up to second this year! A huge global presence for Ignition, their customer-first approach is what Rob Valent, Managing Director of ATS Benelux attributes much of their success to, saying, "If our customers can be successful, we can be successful," despite the challenges of the past year, as well as a "flexible response to customer, market and technology demands."
Inductive Automation Co-Director of Sales Engineering Travis Cox says of ATS Global, "It has been a privilege to work with ATS for the last 10 years. Their experience, expertise, enthusiasm, and customer-first attitude makes them a great partner to work with. I can't wait to see what new exciting projects are in store for us." Valent sums up the ATS strategy and outlook by saying, "Focus on customer success. You have to be in it for the long term but it will pay off. You can't go wrong with the Ignition platform. Only your mind is a limitation on what you can do."

Third Place - Roeslein & Associates
Third-place winner Roeslein & Associates, Inc., was also in the top three for 2019. Roeslein have been big Ignition advocates for years and they've become known for outstanding projects like this Firebrand Award winner. We eagerly look forward to working with Roeslein's top-notch team on many more Ignition projects to come.
Quotes to Learn From
We know our integrators represent the best and brightest in the industry, as represented by their incredible success this year. Here's some great advice that other leaders from our 10 top-selling integration companies had to offer to their fellow integrators:
"At Gray Solutions, we have a team of passionate and driven 'Solutioneers' that are always looking for exciting new ways to use Ignition, and ways to deliver great projects for our customers. They made this year a success."
— Walker Mattox, Gray Solutions
"Our team struck the right balance of empathy and determination as they worked from home and adapted to the ever-changing circumstances of COVID. I'm so proud of how our team worked together with our clients to not only continue to deliver world-class projects, but to carry each other through the hard times."
— Titus Crabb, Vertech
"Applications that just work aren't good enough any more. Using the power of the Ignition platform coupled with modern design and prototyping methodologies will allow for creation of robust, highly flexible applications that will truly wow your clients."
— James Burnand, Grantek
"I tell our salespeople that they never have to tell a customer we can't do something that's being requested if Ignition is their platform. It's also a product that our developers and engineers want to work more with and are excited about. Ignition really makes their jobs fun."
— Kevin Hannigan, Automated Control Concepts, Inc.
"Put all your tags into history and make all your screens replayable. Yeah, it is great arriving at work in the morning and being able to call up your plant on an HMI and see what it is doing now, but when a shift supervisor comes to you and tells you that a machine tripped at 04:26 a.m., you will love being able to set your client back to 04:24 a.m. and playing it slowly forward watching the plant and trends, getting the alarms that were coming up and seeing what the operators were doing with them."
— Derek Turnbull, Tamaki Control Ltd.
What does Material Handling Systems attribute its success in 2020 to? "Dedication to streamline and improve development; working with advanced features, such as custom modules; and getting assistance from Inductive Automation's support group."
— Les Uzar, Material Handling Systems
Join in on the Friendly Competition
2020 was a year of challenges and surprises, but more than anything, it was another year of integrators' success! If you're interested in joining in on the growth that our integrators see, apply to Inductive Automation's Integrator Program, and start seeing how integrators achieve more with Ignition.
See This Month's Top-Selling Integrators
Each month, our top-selling integrator list gets updated to reflect the current standings. Follow along as these incredible integrators battle it out for the top honor in 2021! To all of our integrators, thank you for your incredible support; everyone at Inductive Automation is cheering you on in your success!
---