At Inductive Automation, we're always excited when we get to work with innovative thinkers. It was a thrill to host one such figure, Andy Stanford-Clark of IBM, for a talk called "Andy Explains the Internet of Things — and Mousetraps." The talk was sponsored by Inductive Automation and presented on September 20th at the Harris Center in Folsom, California, where ICC 2018 had concluded the previous day. A crowd of well over 300 people, including many ICC attendees, joined IA for an evening of inspiration, conversation, and Internet of Things (IoT) innovation with one of the leading minds in the industry.
Andy Stanford-Clark is a pioneer of the IoT, the co-inventor of MQTT along with Cirrus Link's Arlen Nipper, and the owner of over 40 patents. He currently works as the CTO of IBM UK, and works on the IBM Watson IoT Platform to help people better understand how to use the IoT to improve their businesses. Over the years, Andy has consistently worked to build smarter homes, communities and processes using the Internet of Things, and he regularly gives talks on his work in the field, including a highly recommended TED talk in 2012.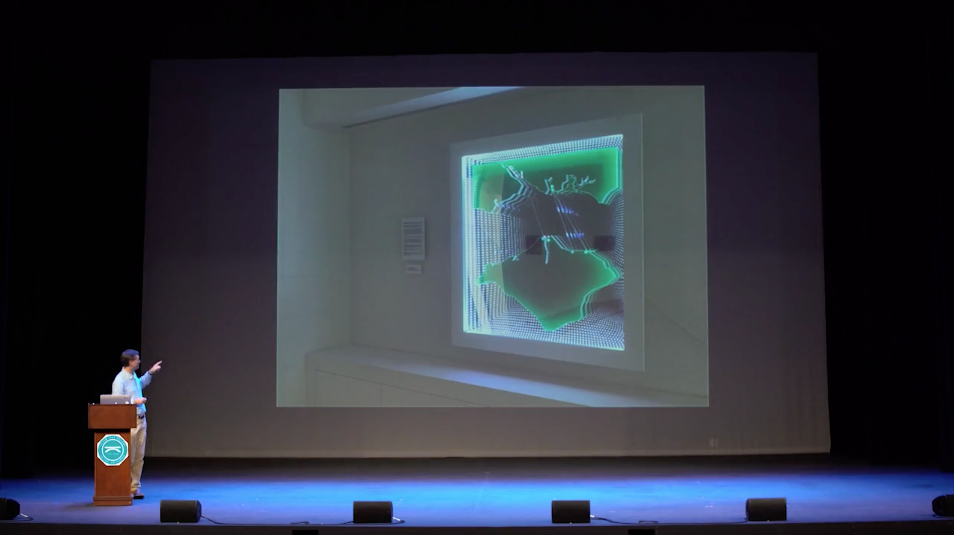 IoT Uses: From the Practical to the Imaginative
After an introduction from Inductive Automation Chief Strategy Officer Don Pearson, Andy began his presentation, walking the audience through the many ways he has integrated the IoT into both his home life and the lives of the public. He shared his belief that innovation begins at home, and showed how he uses his own home as a lab for IoT. He has connected everything from lights to mousetraps for optimal use.
A few highlights of Andy's unique uses of IoT include the mousetraps he's wired in his home to sense when a trap needs to be checked or refilled, a Twitter feed that reports the status of his local ferry system, and even reprogramming an amusement park's animatronic dinosaurs to achieve more realistic movements. While IoT can be a complex topic, Andy delivered an engaging presentation that provided insight for all viewers, regardless of how familiar they were with the technical aspects of IoT.

Watch the Presentation
If you weren't able to attend this lively event, you can watch the video below! You'll learn more about how Andy Stanford-Clark has leveraged IoT, and hear even more about the stories behind his inventions, below. Be sure to check it out:


What did you think about Andy's IoT presentation? Did you learn something new? Share it with us in the comments below!
---