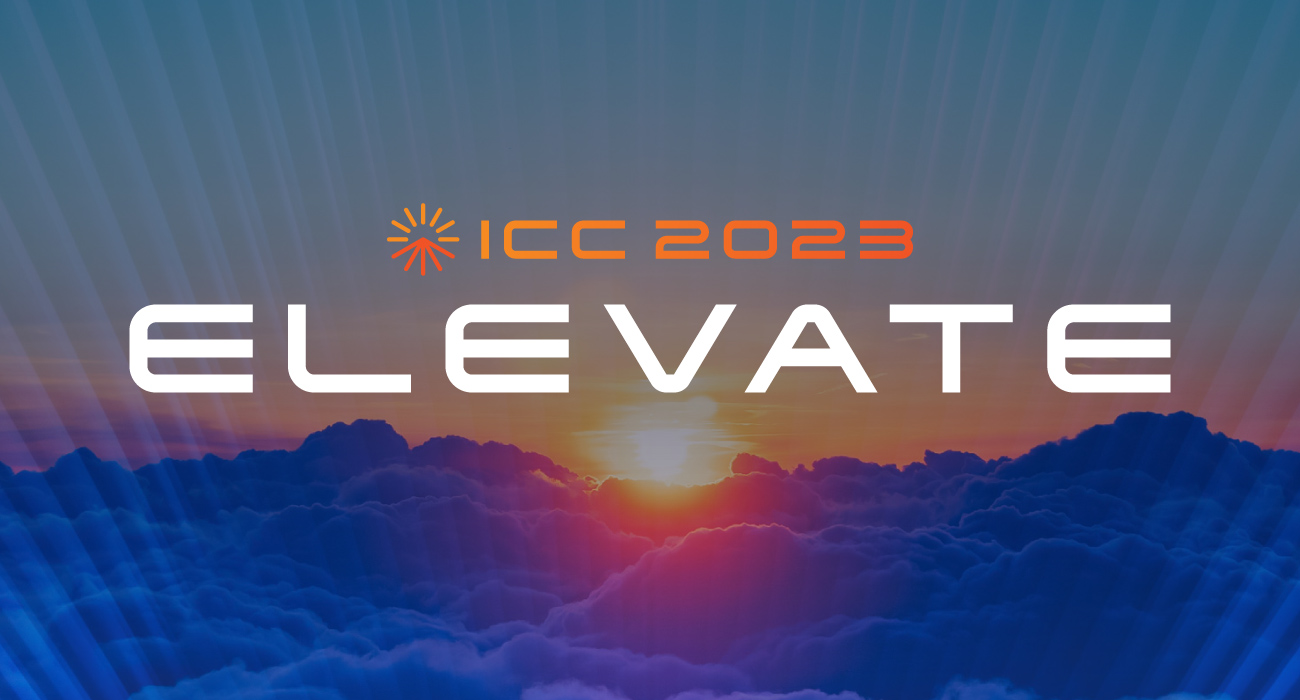 This year feels like it's flying by, and every day brings us closer to the Ignition Community Conference (ICC), so we'll get right to the point: We've updated the ICC website for 2023 and you can register right now. In fact, if you register by July 16 you'll save $250 off the regular ticket price.
ICC 2023 takes place on Tuesday, September 26 through Thursday, September 28 at the Harris Center in Folsom, California. Yep, that means ICC time will be here before you know it. To help you get ready, here's a quick rundown of what's new and exciting at this year's conference.

The Three-Day Schedule is Back!
Many of you have asked for it, and we're excited to say that for the first time since 2019, ICC will be a three-day event. That means you'll get more time for learning, networking, innovating, celebrating, and exploring all things Ignition.
Although the full ICC schedule isn't posted yet (it's coming soon), we can tell you that the first day will include the Discover Gallery, live Exhibitor Demonstrations, the Welcome Reception and Food Truck Dinner, and a few new events (more info about those below). The second and third days will feature general sessions in the main stage, blocks of concurrent sessions from IA and Ignition community experts, the Build-a-Thon competition, meals, and more. Yes, that's three Ignition-packed days — and it's a beautiful thing.

Watch the First-Ever ICC Livestream!
In 2020 and 2021, ICC was held virtually. In 2022, ICC was both in-person and virtual. This year, we're changing it up again by offering an in-person ticket or a livestream pass. The livestream pass lets you stream the IA and community sessions when they air on the second and third day and watch them on-demand later. The in-person ticket gives you access to the full three-day ICC experience in Folsom and includes the livestream pass. That way, we can focus on delivering the best live event possible while enabling those who can't attend in person to watch the sessions online. Livestream passes will be available for purchase soon.

Gather Round for the New Table Talks and Tech Lounge!
We've got some brand-new features in store for you at ICC 2023. If you've ever wished that you could have a discussion with fellow Ignition enthusiasts about your own chosen topic, then Table Talks are for you. Inspired by discussions that we've seen at other conferences, Table Talks are attendee-generated discussion groups. Attendees will have the ability to see the time, topic, and table where a discussion is happening so they can join in, or they'll even be able to start their own. With Table Talks scheduled through most of day one, they'll be a great way for attendees to do some networking and have some lively discussions with other Ignition community members. Information about how to participate in Table Talk topics is on the way soon.
The Tech Lounge is another new feature this year. Located on the mezzanine on the second floor of the Harris Center, the Tech Lounge is a space for attendees to meet, chat, and charge their phones. The Lounge will be one of the main places where IA staff will hang out, so it's a great place for attendees to connect with IA team members.

Ignition Projects as Far as the Eye Can See!
Once again, we are inviting Premier Integrators to take on a series of fun-but-tough challenges. The first two integrator teams to successfully complete all of the challenges will advance to the final Build-a-Thon challenge at ICC — where both teams will build a real Ignition solution and one will walk away with the coveted Build-a-Thon crown. If this brief description leaves you wanting more information, don't worry because we'll be posting a whole blog post about the Build-a-Thon very soon.
This year, we've received another batch of incredible Ignition projects for the Discover Gallery, which will showcase the latest Ignition Firebrand Award winners and finalists (see past Gallery projects here). The Gallery will have its own room at the Harris Center, with project videos showing on a large movie screen. This year, we're making it easier to watch the specific projects that most interest you by providing a screening schedule on the first day and clearly displaying QR codes for each project video.

Elevate: The Theme Says It All!
Our theme this year is "Elevate." And it's not just a conference theme — our CEO Colby Clegg liked the theme so much that he also made it the theme for the entire company this year. We had considered using "Elevate" as a theme for past ICCs, and with the company's 20th anniversary, our community's rapid growth, and the release of Ignition Cloud Edition, it felt like the time for this theme had finally come. We're working hard to elevate your experience at ICC 2023 so that we can all take industrial automation to a higher place.

More ICC Details Still to Come!
Even as you read this, we're assembling an agenda filled with expert presenters and hot topics, which we're eager to share with you. Look for the full conference schedule and speaker list to hit the ICC website in July.
Also, tickets for Post-Conference Virtual Workshops will be available soon. This year's ICC workshops won't be happening at the live conference; instead they'll take place a week after the conference is over and will be entirely virtual. Please note that you'll still purchase Workshop tickets through the ICC website, and they are purchased separately from ICC tickets.

See You in September!
Like we said, ICC will be here before you know it, so get your in-person ticket now at icc.inductiveautomation.com. And please share your excitement on social media by posting to the #ICCElevate hashtag. Have an amazing summer and we'll see you at ICC!
---