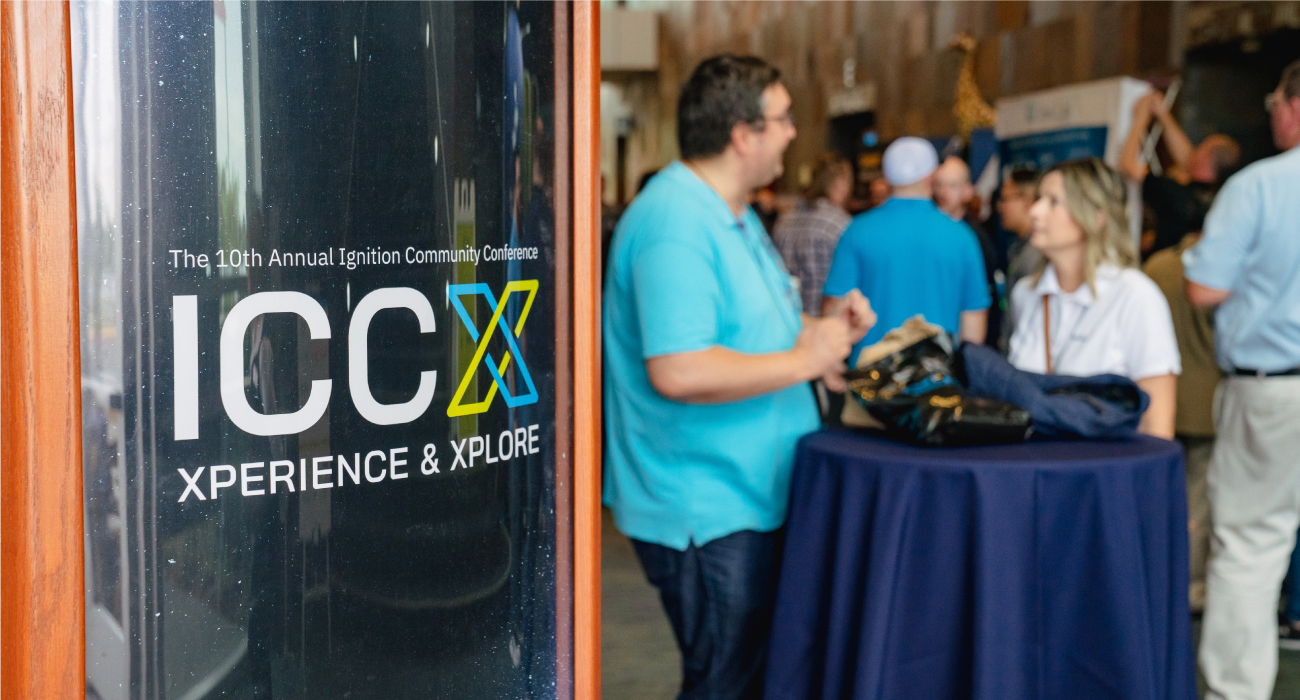 Every year, the Ignition Community Conference gets bigger. That means more attendees, more sessions, and more insights. But ICC X — our tenth annual gathering of the worldwide Ignition community — was the first that we've delivered both in-person and virtually, giving it a wider reach than any of our previous conferences.
We hosted the sold-out in-person event here in Folsom on September 20–21 and then we did it again virtually on October 3–5. We knew the Ignition community wanted to get back together again to see friendly faces and make new connections. At the same time, the past few years have underlined the importance of expanding beyond geographical limitations. ICC not only brought people to California from halfway around the world, it also enabled them to connect without having to leave their home countries. Also, because Inductive Automation has grown its workforce and gone remote-first since the last in-person conference, it was the first time many IA employees got to meet their coworkers face-to-face.
Whether ICC X was your first or your tenth time attending, the conference was a fitting cap to the first decade of sharing Ignition innovation. Let's get into the highlights!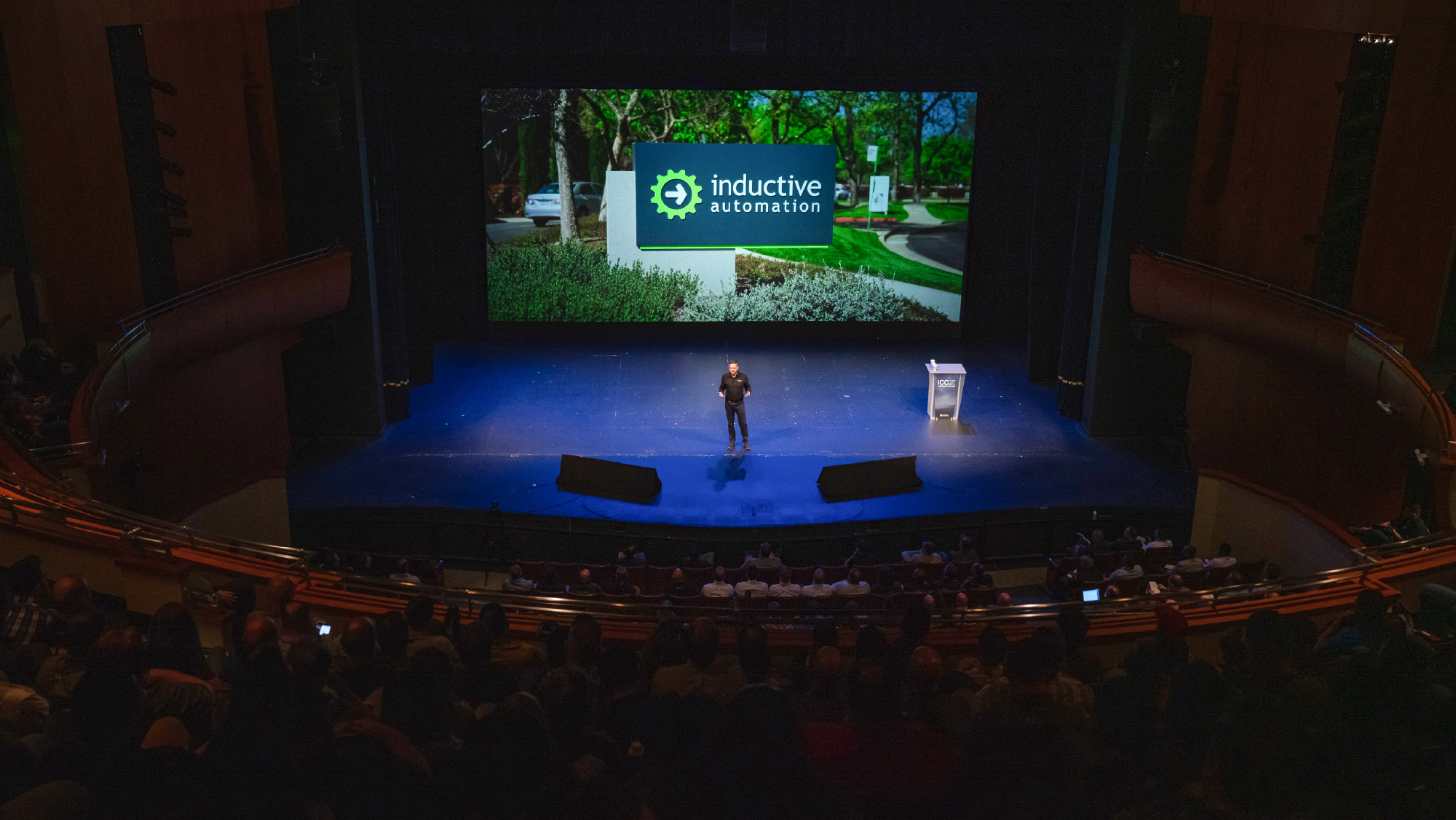 The Keynote Lights a New Fire By Passing the Torch
The biggest news coming into the keynote was that Steve and Wendi Hechtman had passed the torches of CEO to Colby Clegg, COO to Kat Jeschke, and CTO to Carl Gould. (Some others joining the C-Suite include new Chief Information Security Officer Jason Waits, Chief Technology Evangelist Travis Cox, and Chief Technology Architect Kevin McClusky.) Colby summed up this new leadership structure by saying, "Everything has changed and nothing has changed." Inductive Automation may have a new group steering it, but its destination remains steadfast. This theme of a new era — for Inductive Automation, Ignition, the community, and the industry at large — would become the thread tying ICC X together.
Using this idea as a springboard, Colby discussed recent global challenges such as the increased need for remote access and supply chain disruption. "When you throw in talk of trade tensions and the very substantial conflicts going on around the world, it's easy to understand why everywhere governments and companies are so engaged in trying to figure out how to build back smarter, stronger, with more resiliency and more flexibility," he said. Colby explained that the tenets IA has always followed — platform independence, agility, open data, and innovation — have become requirements for solving fundamental issues.
Carl made the first big announcement of the conference when he introduced plans for Ignition Cloud Edition. Making it clear that this new version was not SaaS (Software as a Service), Carl outlined how Cloud Edition will better integrate with cloud providers to make Ignition systems as strong and adaptable in the cloud as they are on the plant floor and at the edge.
The keynote ended by pivoting focus to the Ignition community. Chief Strategy Officer Don Pearson expressed his admiration for the world-class group of integrators who have been connecting at ICC year after year while Travis and Kevin highlighted 2022's six jaw-dropping Firebrand Award-winning projects.
And the awards didn't end there. Phil Turmel, who has authored more than 11,000 posts on the Forum, received Inductive Automation's first-ever Firebrand Award for Community Involvement as well as the biggest applause of the keynote. As Automation Station's David Rojas said, "I think we can all agree that many projects across the globe wouldn't have been possible without Phil in some way, shape, or form."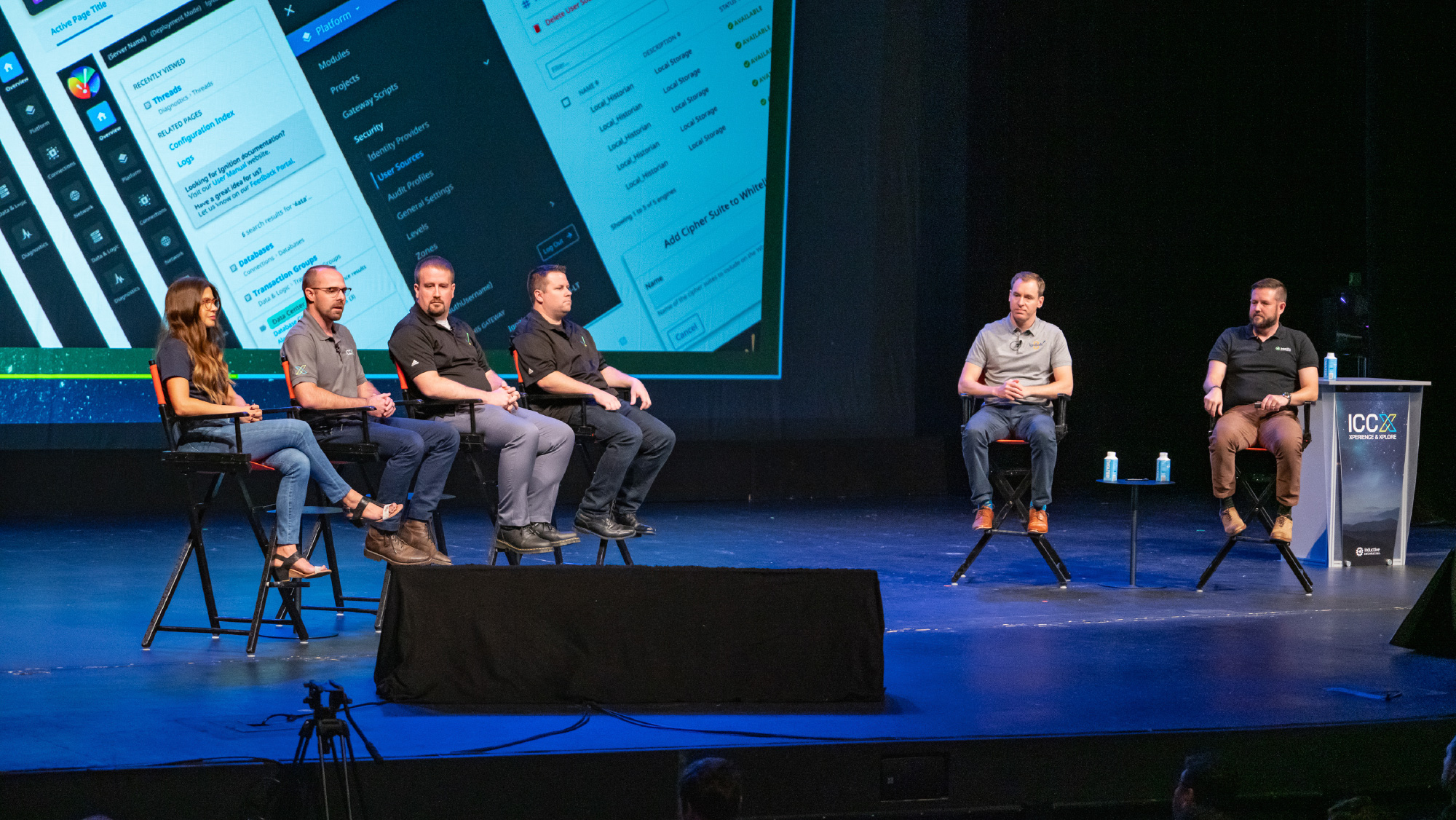 The Technical Keynote Makes Ignition Easy as 8.1, .2, .3
In previous years, Carl and Colby have hosted the Developer Panel, outlining accomplishments from the past year and giving a sneak preview of what was coming to Ignition in the near future. Now in their new roles, they chose to expand the involvement of IA's technical divisions. The Developer Panel was renamed to the Technical Keynote & Developer Panel and featured Director of Software Engineering Sabrina Reis, Design Department Manager Ray Sensenbach, and Lead Software Engineers Kevin Collins and Joel Specht as panelists.
After highlighting some recent features including the Metrics Dashboard, Diagnostic Bundle, and Tag Report Tool, the group answered one of the big questions on everybody's lips: 'When is 8.2 coming out?' Towards the end of the session, Sabrina gave us an unexpected answer: never! Previously, odd-numbered Ignition versions had Long Term Support while even-numbered versions were designed more for beta testing, but with 8.1 and its long freight of release trains, it no longer made sense to release a non-LTS version. So, Ignition is skipping straight to 8.3! Keep an eye out for that in late 2023 or early 2024. In the meantime, don't miss out on the impressive new functionality that is being added to Ignition all the time.
Some of the upcoming features, like the fervently awaited Perspective Drawing Editor, got a shout-out during the Q&A portion of the session, exemplifying how crucial the community/developer feedback loop is to making Ignition systems what they are today.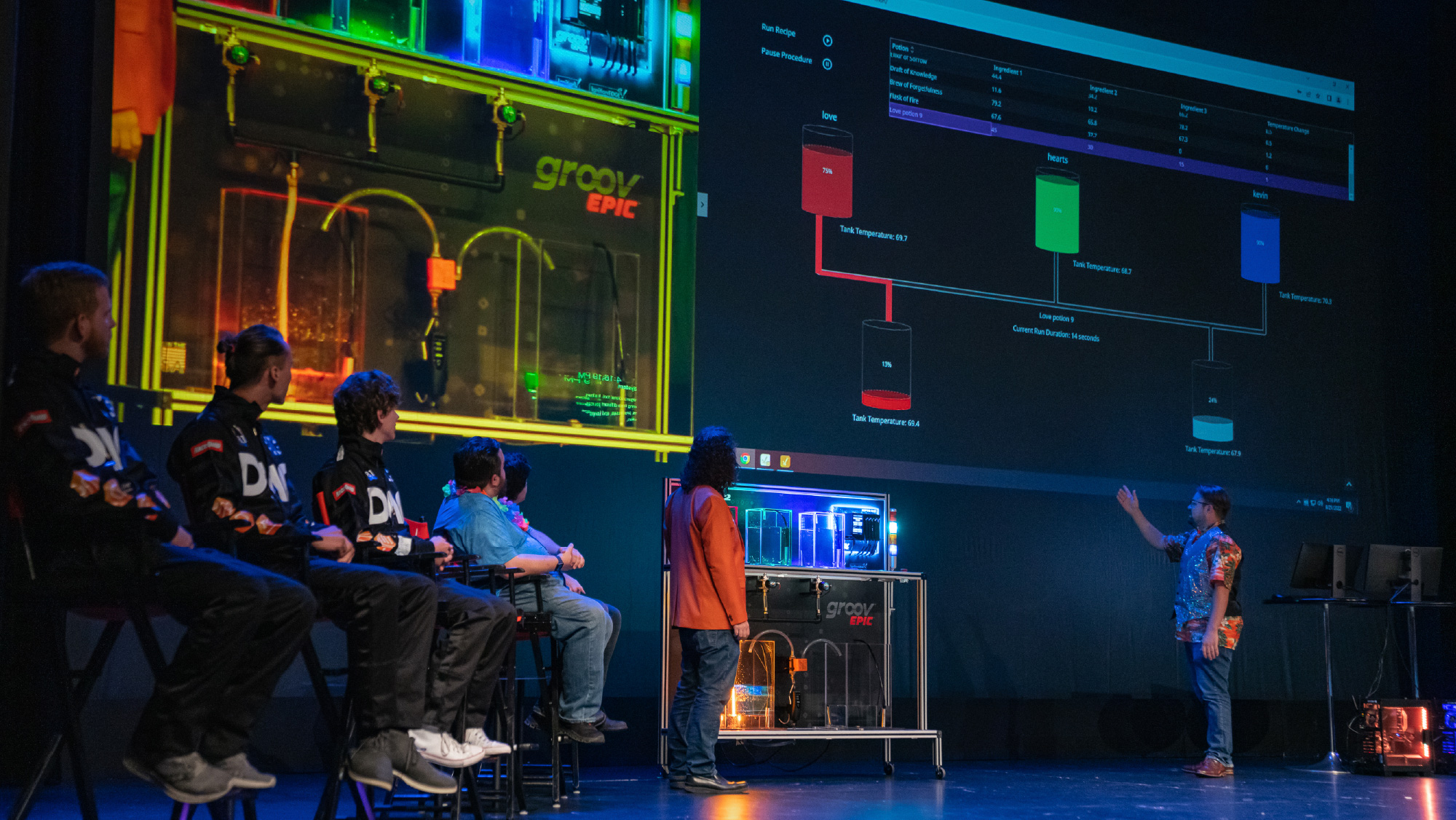 Flashing Lights, Cowboy Hats & Love Potion #9 at the Build-a-Thon
Every Build-a-Thon has been massively popular and different from the one before it. That tradition continued at ICC X. Donning their orange Build-a-Thon jackets, Kevin McClusky and Travis Cox, along with IA's newly minted Director of Sales Engineering Kent Melville, took the audience on a journey, tracing this year's competitors from online regex puzzles to main-stage recipe management.
There was also time for a side-splitting, genre-hopping musical detour courtesy of the IA Dept. of Funk, complete with the illest verse about MES you'll hear all year.
This year, DMC gathered an all-star team from three of their locations to face off against Roeslein's tight-knit delegation, resulting in the narrowest margin of victory in this event's short yet explosive history. To even get to the finals, both teams completed three rounds of brain-burning challenges faster than their opponents. Then, the day before ICC started, the teams arrived at the IA offices to find this contraption waiting for them: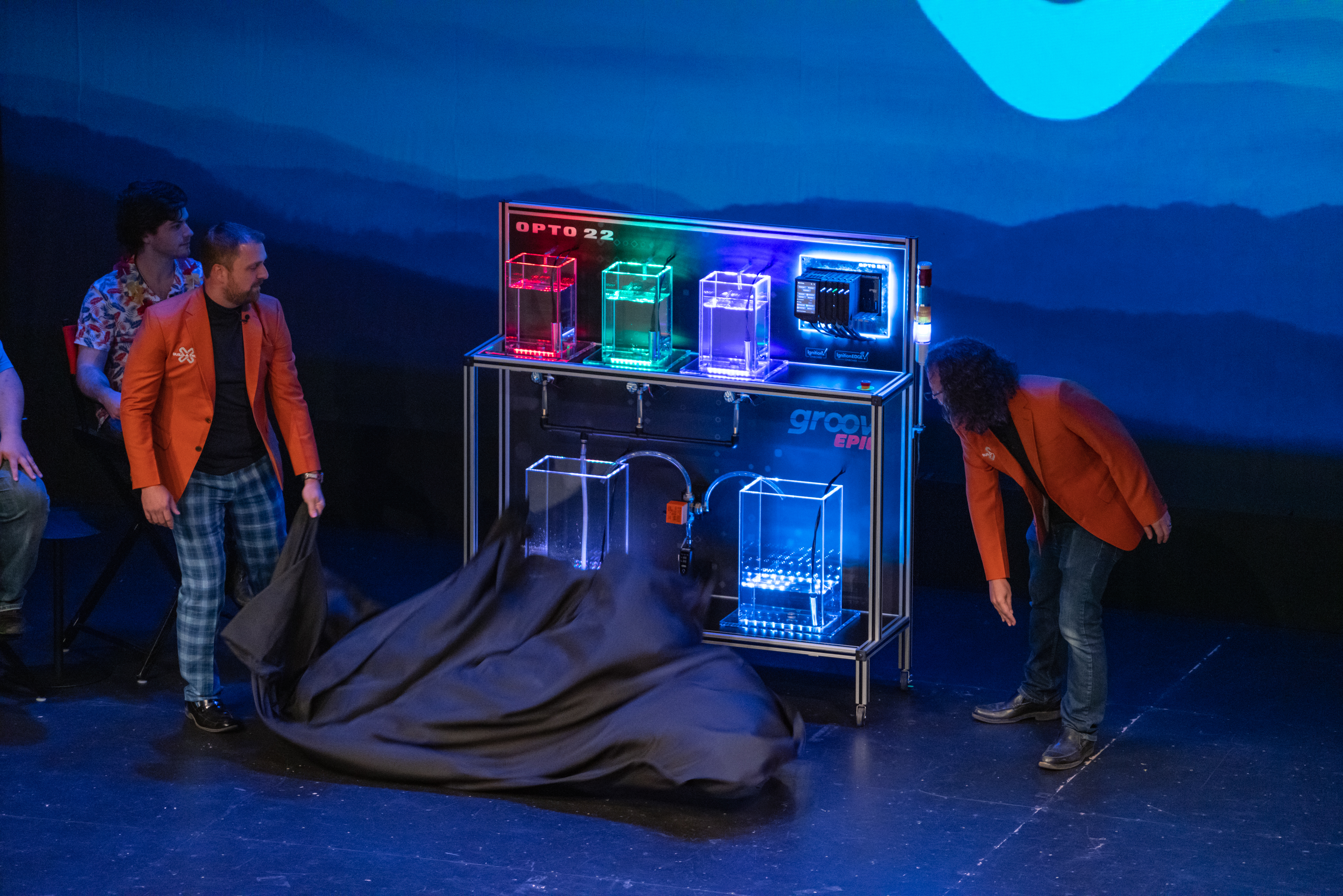 Their challenge: In two workdays (only 16 hours!) create a fully-functional recipe management system for combining three liquids, heating the mixture, and transferring it to a final vessel. Oh, and also provide real-time analytics, alarming, an intuitive UI/UX, and do it all better than their opponents.
The audience voted live to determine the winner and when the results hit the big screen, there was a collective gasp. Both DMC and Roeslein showed 50% next to their names! It took the crowd a moment to realize that Roeslein had won by only three votes! Congratulations to Roeslein on becoming the 2022 Build-a-Thon champion! Your custom winner jackets are in the mail.
Both teams have uploaded resources that they developed for their projects on the Ignition Exchange, which can be found here: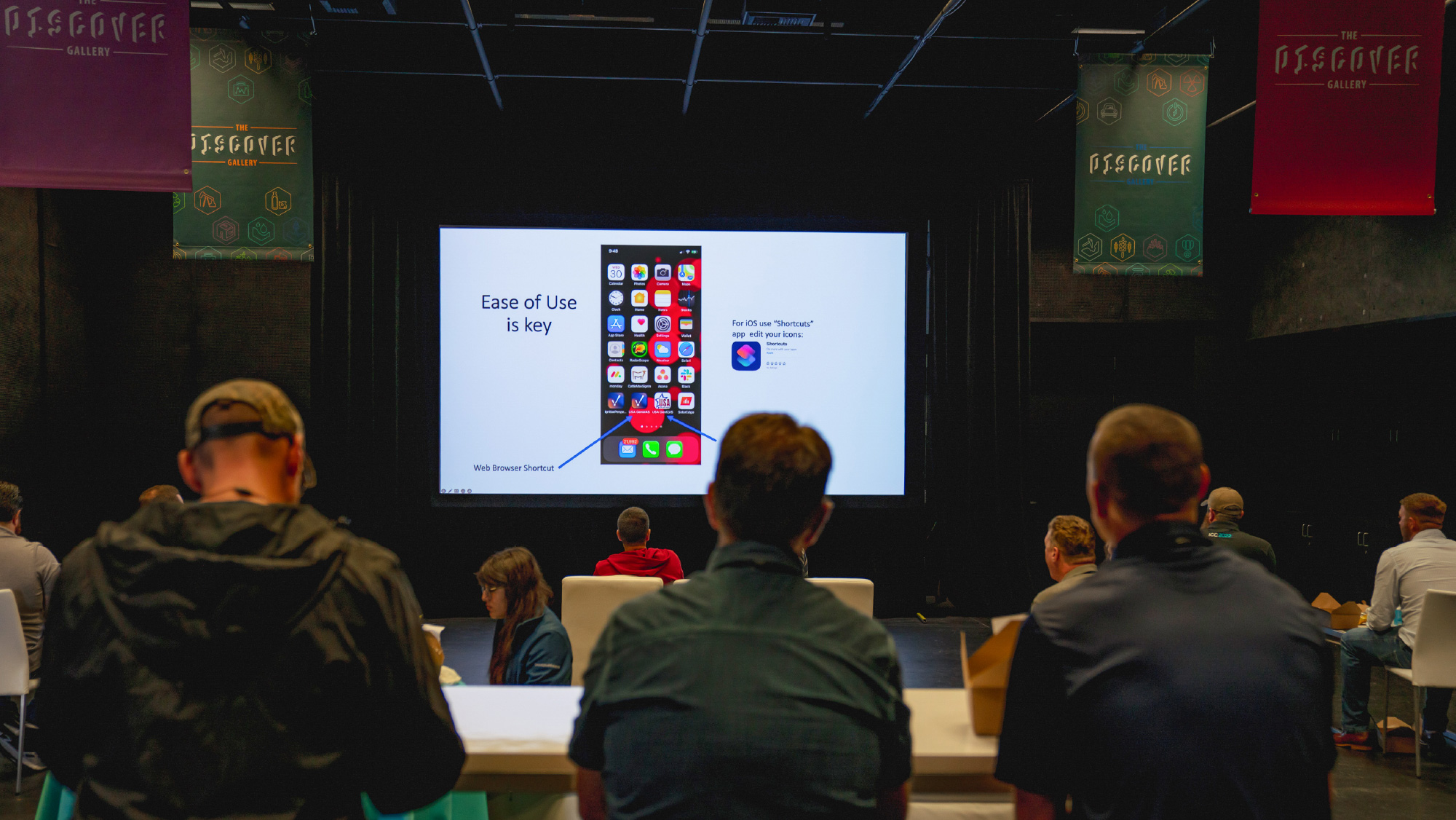 Discover Gallery Delivers Some of the Most Innovative Ignition Projects to Date
Beyond the six Firebrand winners, this year's Discover Gallery has a stacked lineup of exceptional Ignition projects. "We saw projects that leveraged the power of Ignition's module SDK and ones that used MQTT to create a streamlined data pipeline for enterprise-wide applications. And we saw projects that pushed the boundaries of visualization with beautiful, high-performance dashboards, and projects with thousands of screens made accessible across any desktops, panels, and mobile devices," said Travis.
The 2022 Discover Gallery included projects in the personalized medicine space, leather manufacturing, cosmetics, brewing, and more. The diversity of the applications was awe-inspiring, from greenfield production facilities, to algorithmically assigned process management, and business-only applications. Edge to cloud, plant floor to back office, this year's Discover Gallery had every conceivable base covered.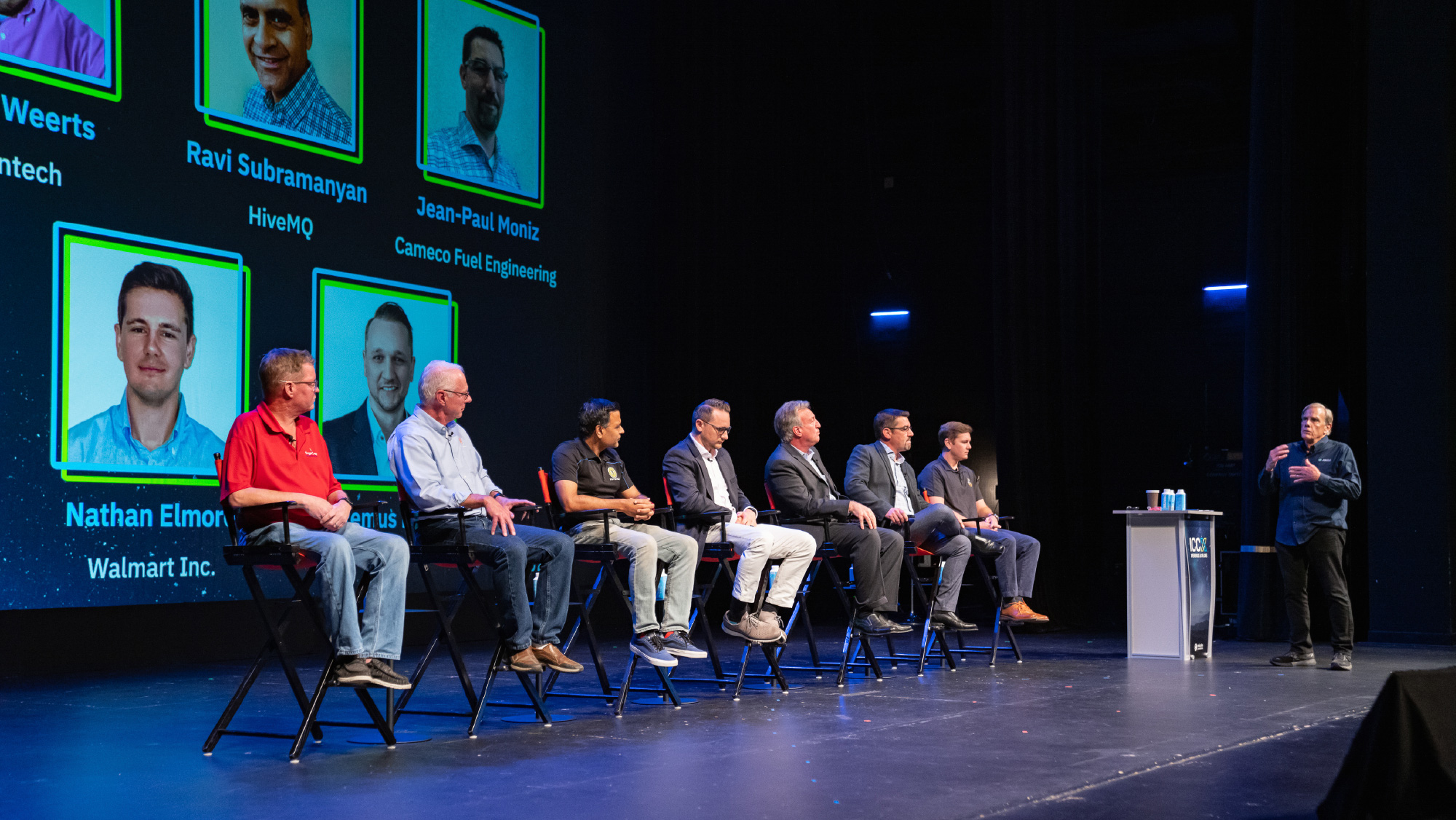 Industry Panel Looks at What Goes Into Digital Transformation
The Industry Panel gathered seven executives from a variety of industries to discuss the challenges and successes behind their companies' Digital Transformation. Early on, however, Jean-Paul Moniz from Cameco took some umbrage with the term, saying, "From my perspective, it's more of a Digital Evolution."
Jean-Paul's remark proved to be the key to the session as each speaker shared their experiences going beyond simply connecting machines on the plant floor and gathering data, to actually using that information to improve processes and decision-making. This type of Digital Transformation effectively took their companies to new levels of operational refinement.
The methods ranged from simple adjustments like SugarCreek's Dan Stauft asking an operator to run a machine faster than it had been historically ("Boom! Step increase!") to more conceptual changes. Remus Pop from AWS gave an example of this necessary mindset shift, sharing a story about a client asking what the ROI of an OEE project would be. "That's entirely up to you," he said. "We can give you all the best tools and data in the world, but if you don't teach the culture and the organization how to use that data and the business how to benefit from that data, it kind of falls flat."
Integrator Panel Finds Integration on the Right Path
At this year's Integrator Panel, the topic was how integration has changed and where it's going. To start, each integrator stressed that Ignition's connectivity was critical to the success of projects as manufacturers continually turn to disparate machinery and applications. But that level of interoperability used to be unheard of. As Jeremiah Hannley from Streamline Innovation explained, the idea of an oil worker getting secure real-time data on their phone in the field would've sounded like a pipe dream five years ago.
Chris Taylor from BIJC put it succinctly, "What's changed is the scope." As OT and IT converge, the role of an integrator is changing. It now requires a more holistic approach, covering both the classic control-system side and a newer strain of software engineering expertise. The panel also discussed what they'd like to see in the future, such as more cloud-native tools, improvements to CSS and edge deployment, all of which dovetailed nicely with where Ignition Cloud Edition and Ignition 8.3 are headed.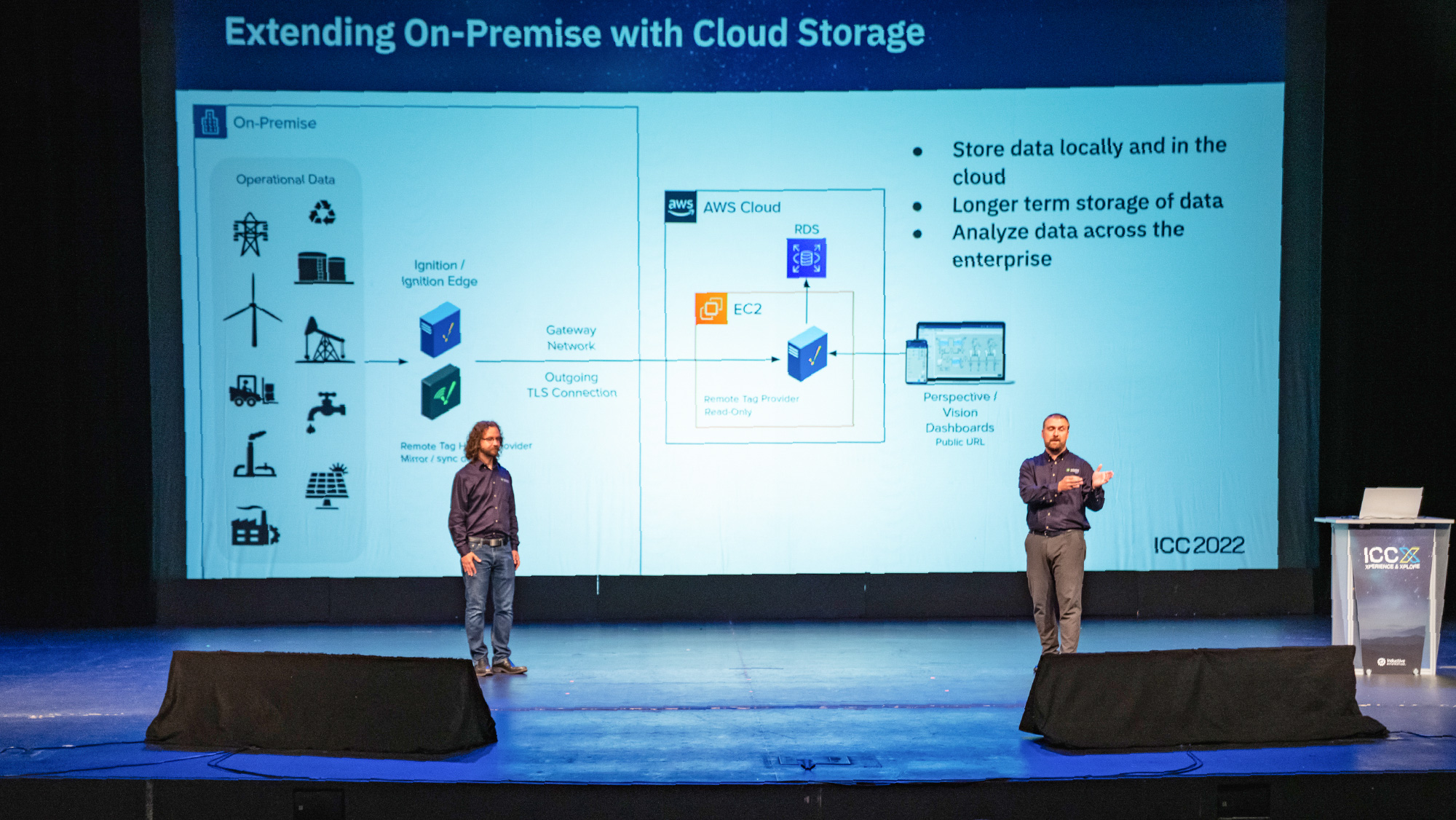 Inductive Automation Sessions Strike Back
2022 marked the return of sessions led by IA employees. Plenty of speakers performed double duty, like Technical Keynote panelists Ray Sensenbach and Kevin Collins. The former shared tips for achieving great mobile interface design, and the latter took an in-depth look at Ignition containerization.
Travis Cox and Kevin McClusky also had a busy conference, teaming up to demonstrate how cloud deployment strategies can extend on-premise storage as well as run Ignition natively in the cloud. Solo, Travis discussed gateway optimization while Kevin delivered a session about machine learning with Kathy Applebaum. As Kevin and Kathy mentioned, one of the most difficult aspects of machine learning is getting started and building the necessary libraries. To help with this, IA has created the Ignition Machine Learning Manager resource to create, use, and manage ML models.
As always, we presented a session about Ignition fundamentals, this time led by instructors Paolo Mariani and Carlos Contreras. Sessions like this one ensure that there's always something to learn at ICC, whether you're designing multi-million-dollar enterprise systems or putting together your first screen in Perspective.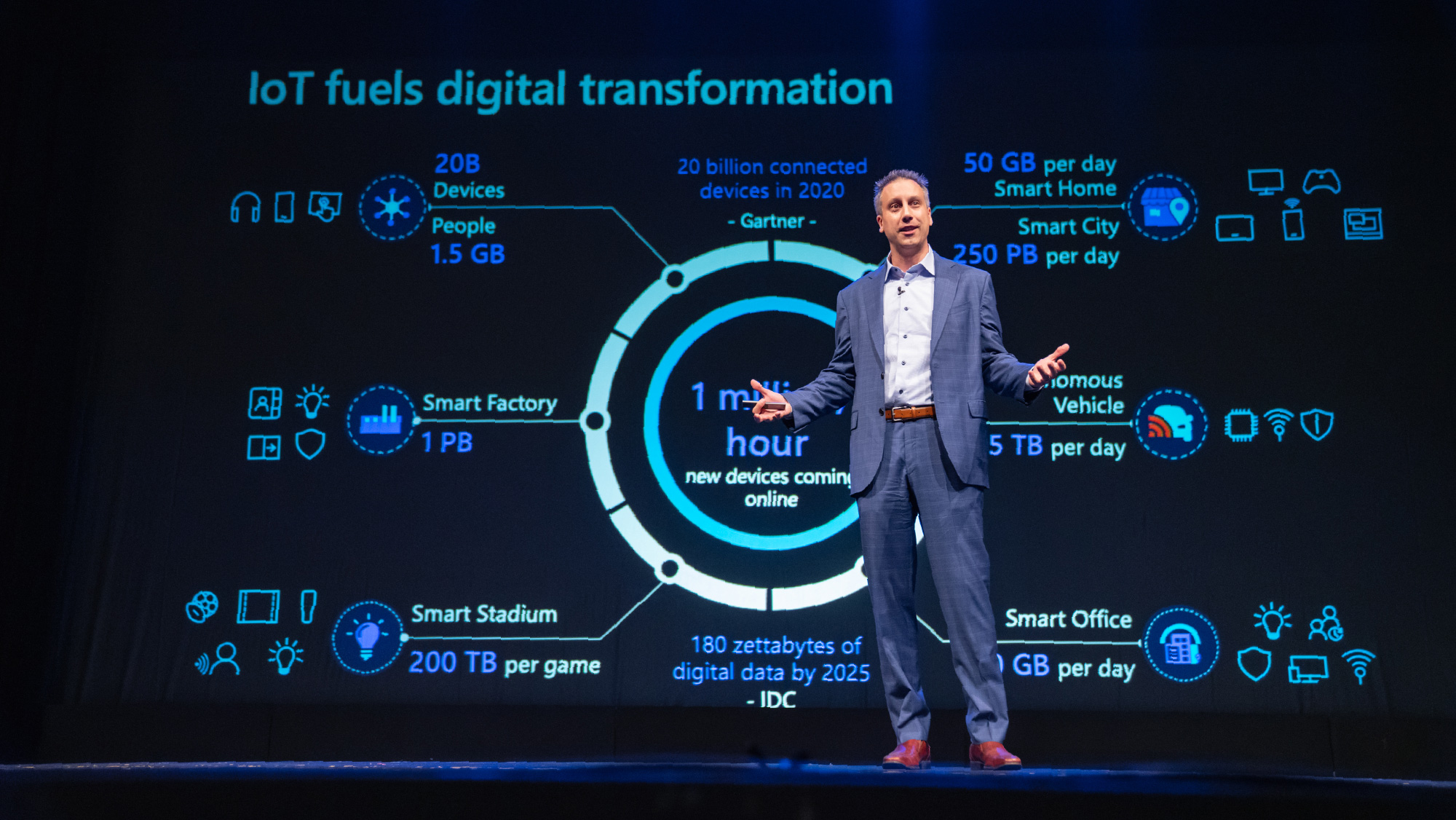 Community Sessions Offer Deep Knowledge of Process, Technology, and Philosophy
This year's community sessions offered a deep roster of presentations. Digital Transformation was a big topic, with four different sessions taking refreshingly different angles on the subject. Some sessions, like the ones from Cirrus Link, Sepasoft, and 4IR, focused on practical uses of specific tools. They respectively covered bridging MQTT data models to web services, implementing low-code MES and how to leverage a cloud-based platform as a service. The last style of session paired integrators with end users to look under the hood of specific case studies. Each of these nailed down how a philosophy of collaboration and adaptation leads to a mutually beneficial relationship and a stellar Ignition system.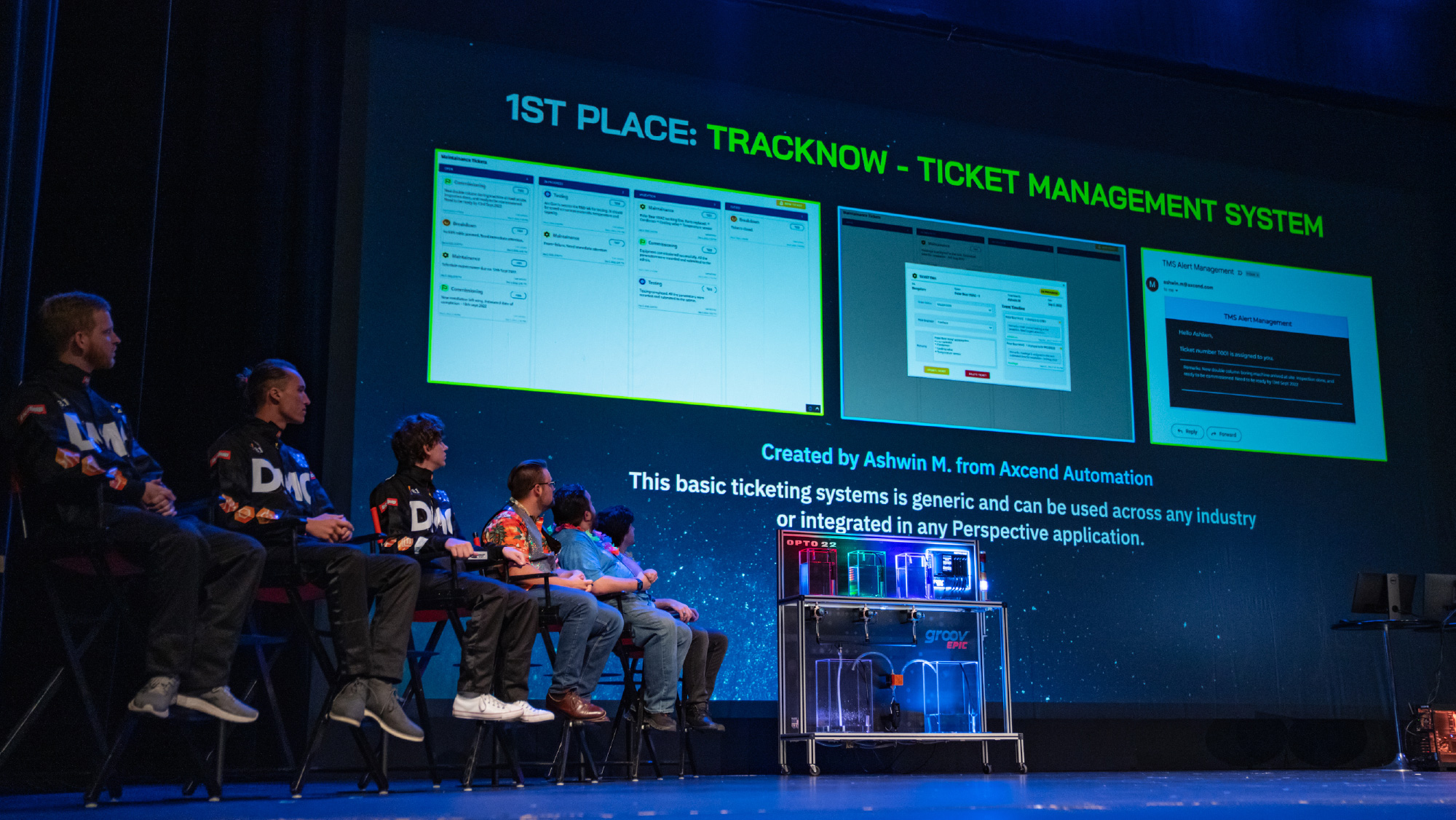 Exchange Challenge Shows a Community Thriving
Months ago, we invited the community to make and submit new resources for the Ignition Exchange for a chance to bask in the spotlight of the annual Exchange Challenge. During the Build-a-Thon, we announced the top six resources.
The three honorable mentions were: Justin Vaught's Defect Pareto Chart along with SCPI Instrument Interface API and Omron S8VK Power Supply Modbus Interface, both from Gerry Huck. Mr. Huck also turned in the third-place resource, APC UPS Modbus Interface. Arnaud De Clerck made the Exchange Challenge top three again this year with his Weather App Using Open Weather Maps (Direct Access to API) resource taking second place. Finally, congratulations to Ashwin M. for the winning resource, TrackNow - Ticket Management System!
As Kent said, "You guys have really submitted some incredible resources and your spirit of giving and sharing, to make these public, for free, for anybody to use is truly astounding."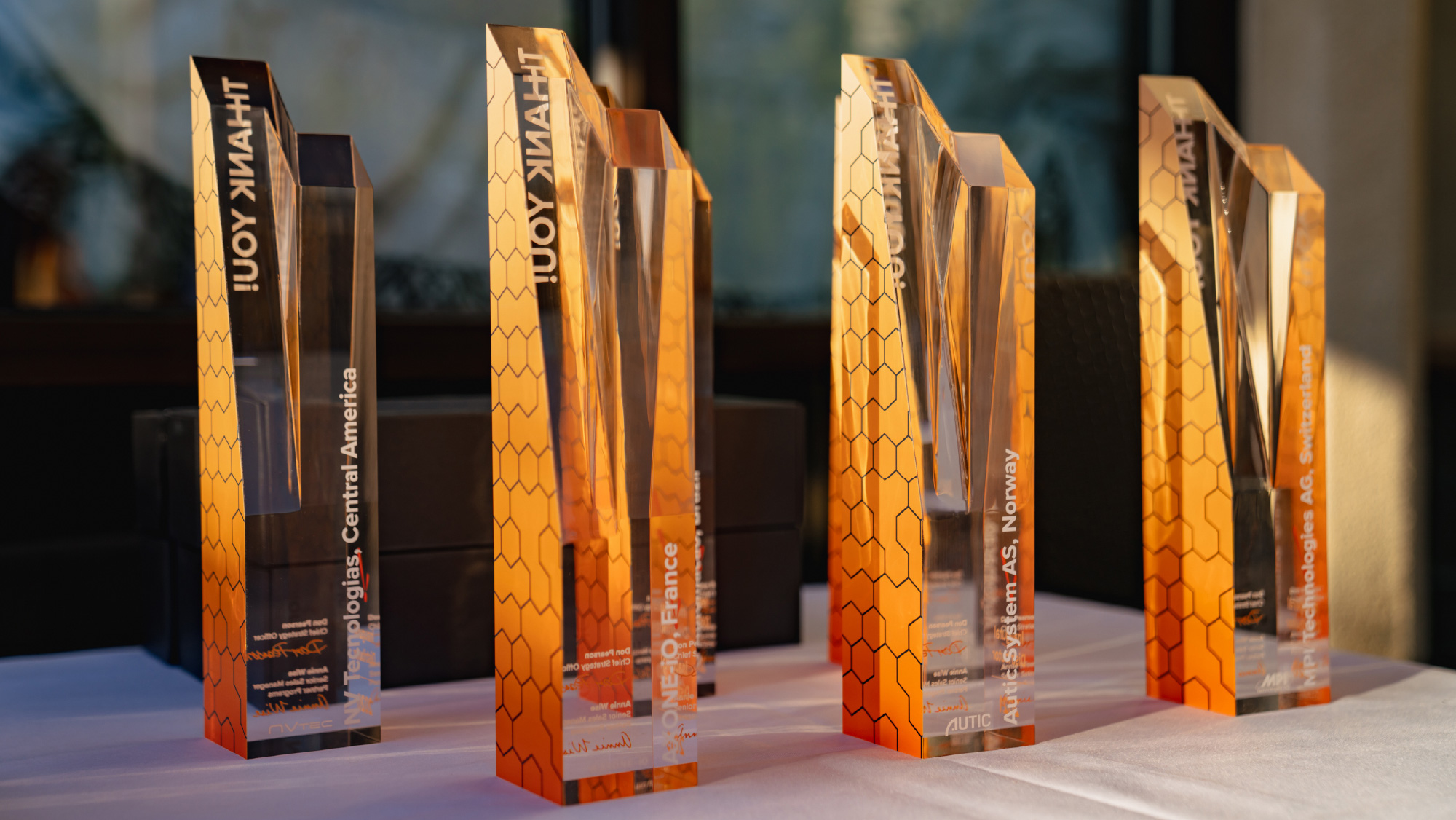 International Schedule Speaks Ignition Fluently
With a growing number of distributors around the globe, the Ignition community has become increasingly diverse and, as a result, more multi-lingual. And while Ignition does have language support, some things just don't translate. This year's virtual-only International Schedule picked up the slack, offering myriad sessions spread across seven countries. These sessions were not only delivered in their home country's language, they also weren't confined to California's Pacific time zone. Given the virtual conference's replay section, this allowed many attendees a level of customization that you can't get in-person when you have to choose between three stages.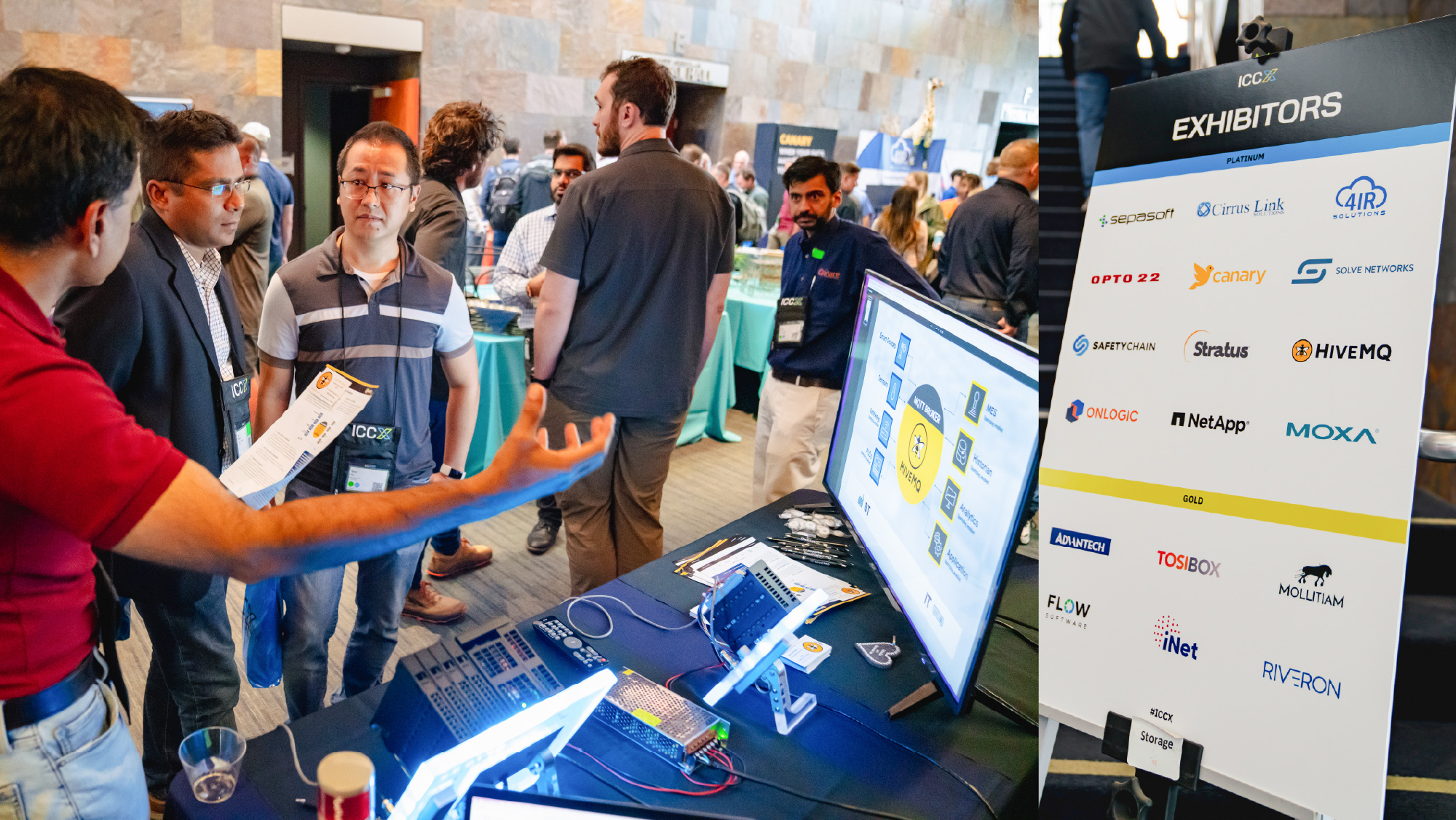 Exhibitor Showcase Brings the Heat
The Exhibitor Showcase returned this year. Exhibitors lined the halls of the Harris Center with gadgets, sunglasses, mugs, and hot sauce, and later delivered informative virtual mini-sessions of their own. Each session spotlighted the ever-evolving technology that is rewriting the rules of what's possible in automation.
Learn Tricks of the Trade at Virtual Workshops
Some attendees come to ICC to not just watch sessions and meet fellow professionals, but take a more active role in their Ignition education. To better accommodate them, ICC X brought workshops to the virtual portion of the conference. Each sold-out workshop gave attendees an opportunity to learn more complex Ignition processes and functionality from Ignition experts. These smaller classes allowed more individual attention to more effectively dive deep into these subjects.
See You at ICC 2023!
There is still plenty more to explore from ICC X! The Discover Gallery can be found here and all sessions are available for replay here (to view recorded sessions, you need to register if you haven't already).
As we do every year, we would like to thank everyone who came to ICC X. Whether you trekked out to Folsom or joined us from your living room, we appreciate your interest and your commitment to this community. Thanks for making this our most successful ICC ever!
---