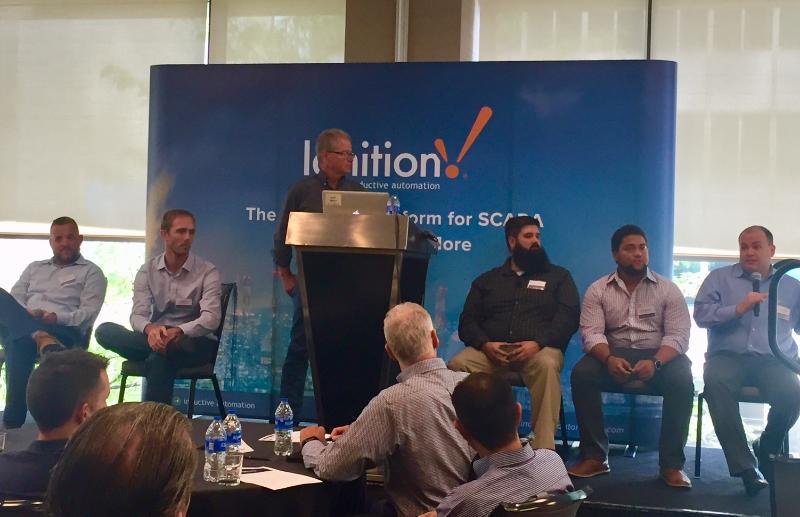 One of my favorite things about Ignition is the fact that it brings people together, sometimes in ways we don't even anticipate. A few weeks ago in Denver, Colorado, we were thrilled to co-host an event with industry partners Seeq, FreeWave Technologies, Cirrus Link Solutions, and Streamline Control Solutions along with the support from the Ignition Oil and Gas Collective, a group of Ignition community members in the oil and gas sector. This collective was created by professionals in the industry to forge connections and collaborate as they work in Ignition.
Our latest Discovery Day was held in conjunction with the collective's quarterly meeting. Discovery Day is a special one-day seminar, each held in a different city, that highlights the victories of the community alongside partner companies that work with Ignition to advance innovation in the field. This was our fourth Discovery Day, and the most successful one thus far. There were many exciting talks, breakthroughs, and connections formed as a result of this community event. From exceptional event partners, to great food, the day was something worth talking — and blogging — about.
 
Supporting Strong Partnerships
Our co-presenters for this event were part of what made this Discovery Day the most successful one yet: Seeq, FreeWave Technologies, Cirrus Link Solutions, and Streamline Control Solutions were there in conjunction, all players in oil and gas that work wonders with Ignition. This great lineup made for a day of fascinating presentations.
Among the day's highlights were Arlen Nipper from Cirrus Link demonstrating how to initiate MQTT protocols using Cirrus Link's MQTT modules. Next, Freewave Technologies' Kirk Byles dove into delivering Ignition Edge MQTT to unlicensed wireless networks using their ZumLink and ZumIQ devices. After presentations from two control systems companies, and a networking break, the partner presentations continued with Seeq, whose products provide access to advanced trending, visual analytics, and reporting features within Ignition. Seeq VP of Engineering Mark Derbecker brought a product demo on advanced analytics for oil and gas operators using Seeq's Organizer and Workbench. Later in the day, Arlen Nipper hosted an industry panel and wrapped with a demo of EFM solutions using the MQTT Sparkplug specification. Finally, a group Q&A with all the presenters capped off the terrific day-long event.
What was especially striking about the list of guests was that each organization plays a crucial role in creating a fully integrated, end-to-end system that supports the progress of IIoT. "We agree that edge-of-network publish-and-subscription data collection are where the industry is headed. We just need to figure out how we will deploy the technology on thousands of field devices with manageable cost and proven ROI. Inductive Automation, Cirrus Link, and OEM integration give us the opportunity to begin testing and implementing IIoT," said Trent Boudreaux from The Integration Group of the Americas. Each speaker brought ideas to the table that make IIoT a reality in the oil and gas industry, and got guests thinking about where they could implement these tactics on their own systems.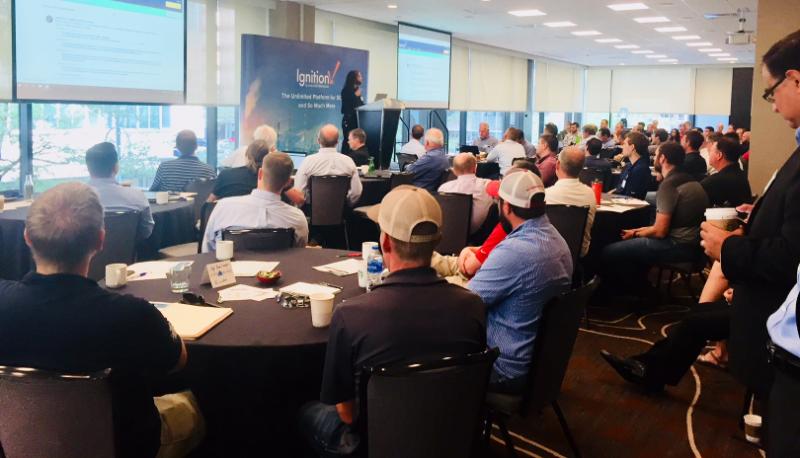 A Highlight-Filled Day
With presentations from myself, Kevin McClusky, and members of the Oil and Gas Collective, there were lots of breakthroughs and opportunities to see Ignition in action. Further, between the great location (the Hyatt in downtown Denver), delicious catered meals for breakfast and lunch, and the size of the group, the experience was excellent for everyone in attendance. "I heard many guests saying they learned even more than they expected, and that they were glad they attended," said Kristine from our Public Activities division, who planned the eventful day.
Sales Engineering's Kevin McClusky summed up this Discovery Day well: "I think the success of the Denver Discovery Day really goes to show how much new architectures and new design paradigms are resonating with users around the world. It was exciting to see the level of interest in technologies like IIoT through MQTT Sparkplug and analytics like Seeq. We've seen a real need in the industry for a shift to modern technology, and it's been great to be able to provide guidance and direction forward."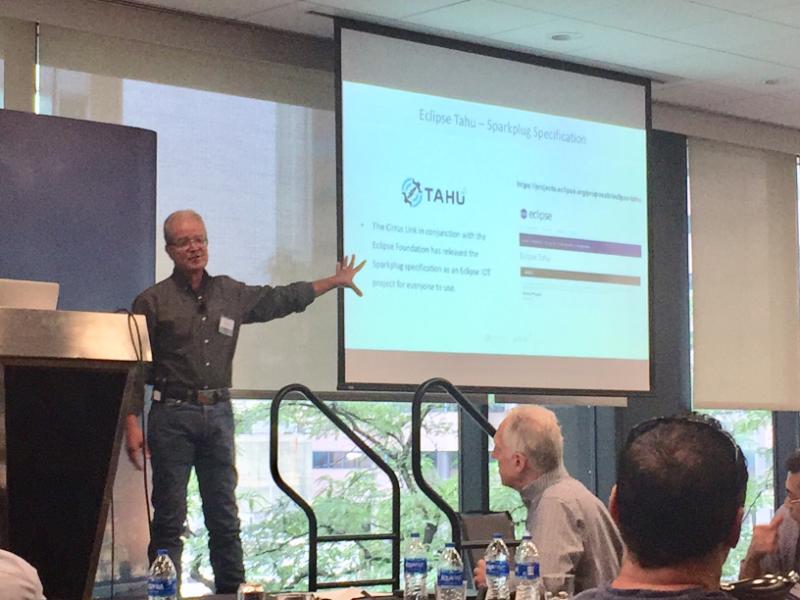 Opportunities for Industry Networking
The Ignition Oil and Gas Collective was started by members of the Ignition community, and it continues to grow every year. The group enables connections and networking within the industry, and has formed many professional and personal relationships over the course of its existence. If you're not in the oil and gas industry, but are interested in starting an Ignition group for your field, contact us! We'd love to help you build a group; there has even been talk of an Ignition cross-industry collective to facilitate collaboration among different industries.

Stay in the Loop
If you'd like to learn more about the Ignition Oil and Gas Collective, don't hesitate to email me to get connected. The collective meets quarterly, following the meeting with a panel discussion. The group has forged many connections and continues to grow. Are there other ways you'd like to get involved in the Ignition community? Comment below to share with all of us here at Inductive Automation.
---