Inductive University Expands With New Elective Studies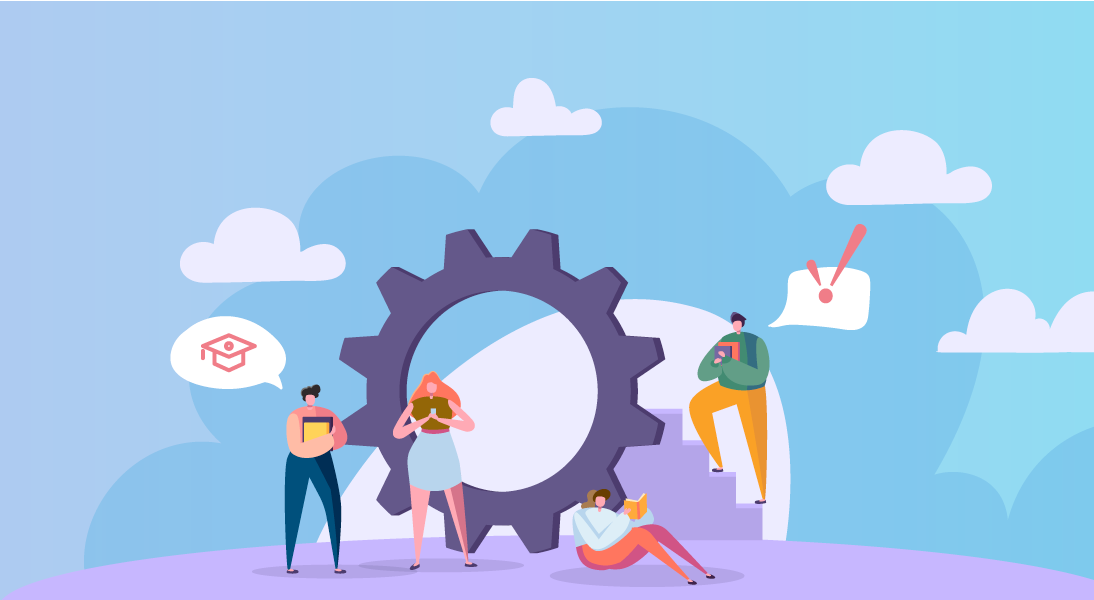 We're always keeping busy here at Inductive Automation. Sometimes we like to make a big production out of it — just look at our ICC announcement this year — and other times we keep things a little more behind-the-scenes. No matter what, the goal for every one of our projects is to assist integrators and end users in any way we can. That's why we're constantly developing so many valuable resources like our Integrator Program, our webinar and Ignition Community Live series, and our podcast. But without a doubt, our most widely used resource is Inductive University.
The origins of Inductive University (IU) go back to our founder Steve Hechtman's vision of providing free, comprehensive training to help the Ignition community more easily achieve success. IU's self-paced courses are designed to deepen knowledge of the Ignition platform and better prepare automation professionals to solve whatever problems they may encounter in the field. And with hours of free content, there's a lot to explore.
A big part of providing resources is the responsibility to maintain and improve them, which is why we're excited to announce some updates to the IU platform to better serve our community.

Elective Studies
The biggest change for IU is the addition of the new Elective Studies section. To navigate to these new courses, simply click the Courses dropdown menu and you will find two choices: Credential Courses and Elective Studies. Keep in mind that Credential Courses (previously just Courses) are exactly the same as before and are still the only classes required on the road to Ignition Certified. The elective courses are purely supplemental and intended for professional or personal enrichment.
Just like the regular curriculum, your progress will be tracked through the elective courses as you complete a series of in-depth lessons designed to advance your Ignition skill set and expand your understanding of the platform.
Now, let's take a look at the first two elective offerings: Building in Perspective and Design Fundamentals.
Building in Perspective
We understand that for some, adjusting to the development process in the Perspective Module can be a steep learning curve, so we put together an elective course to help everyone become confident using the new design interface. Building in Perspective is intended for people who are either new to Ignition or those familiar with the Vision Module but want to take advantage of Perspective's features like mobile-responsiveness. The course covers everything from Perspective Workstation and the Power Chart to scalable vector graphics and component pathways. Additionally, there are also lessons focused specifically on using Perspective in Ignition 8.1.
Building in Perspective's step-by-step design is the first of its kind at IU. At the beginning of the course, you will start a project, then continually add new features and functionality with each lesson, until by the end you have built a working system. While this course is not meant to replace in-person or virtual training, we felt it was important to provide another avenue for self-paced learning. With over 3 hours of content to assist users in learning every aspect of the Perspective Module, we've really gone all out on this one.
Design Fundamentals
Something we've wanted to do for a long time is offer classes that could be applicable both inside and outside the Ignition platform. The Design Fundamentals course focuses broadly on design theory and how it can be applied to the automation industry, including tips for developing HMIs on the plant floor to more general uses like website organization and brand management.
The Design Fundamentals course covers such topics as understanding cognitive loads to make websites more approachable along with responsive design to better adjust interfaces to different size screens, particularly for mobile devices. Additionally, the courses break down visual concepts, from explorations of visual hierarchy so that the right things stand out, to the roles of iconography and typography. Design Fundamentals is our first step toward creating a more diverse course catalogue that encompasses all aspects of modern integration.
Class Has Begun!
Start exploring the new IU here! Remember, we're staying busy, so expect more courses and updates in the future. For now, if you have any feedback you'd like to offer, please share it with us at our ideas portal. We built IU for the community, so we'd love to hear what you have to say. After all, your success is what fuels our success.
---