Log Into Integration: IA's New Integrator Account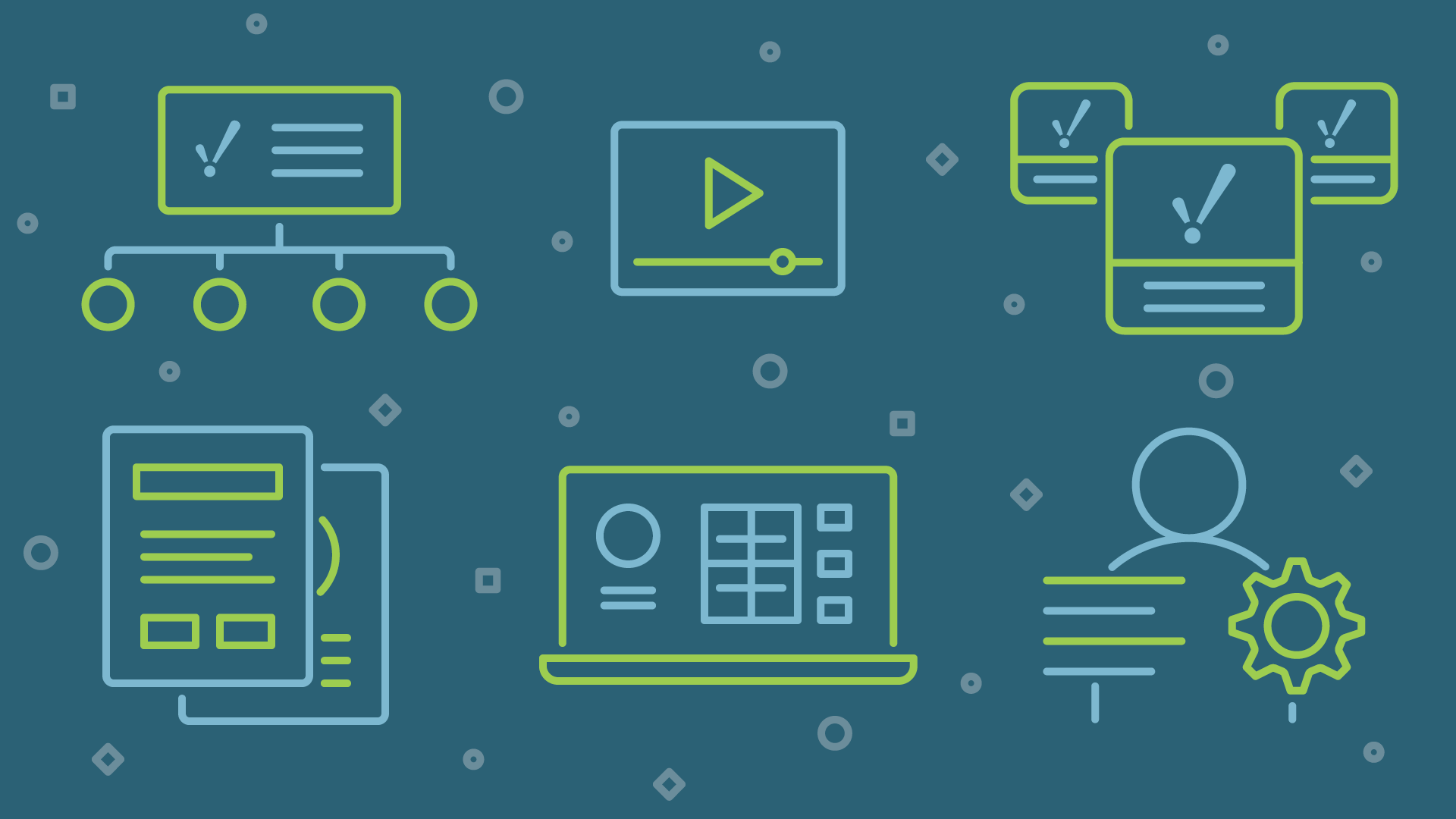 From the very beginning, system integrators have been the foundation of our company's success and a core component of our business strategy. Because of this, it has always been IA's mission to help Integrators everywhere thrive and win more projects with Ignition.
In 2003, Inductive Automation created the Integrator program, which provides qualified members free support, software discounts, listings on our site, access to workshops, free certification tests, marketing materials, and co-marketing opportunities, with no up-front costs or obligations.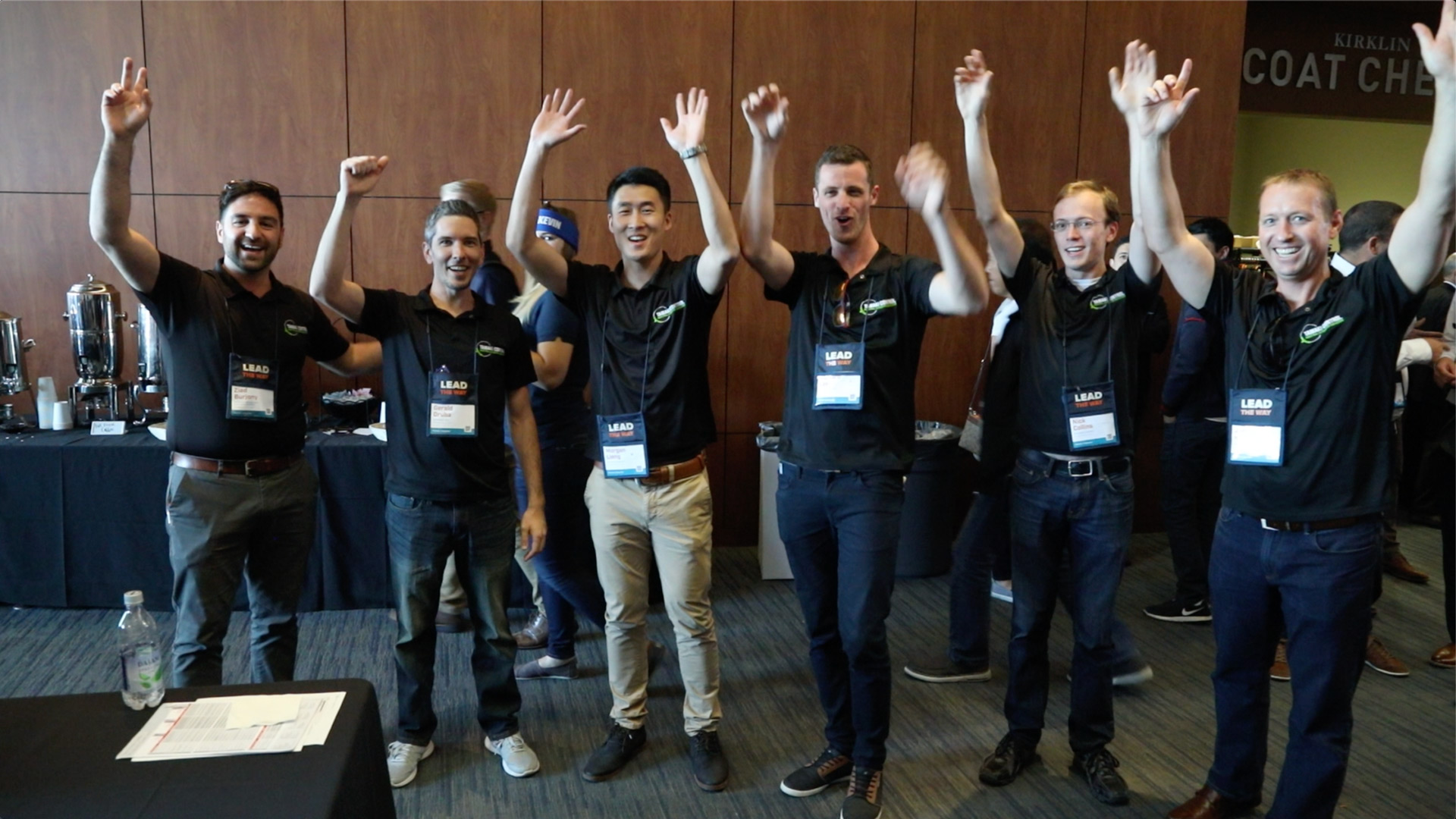 Grow Your Integration Business with Ignition
Becoming a registered integrator of Ignition software means gaining a partner with strong roots in the integration business who is committed to your growth. And as system integrators advance through the program to achieve higher levels of certification, their program benefits increase.
Learn more about the Integrator Program and its benefits >

A Brand New Integrator Portal
The integrator program has been wildly successful since its inception with over 2,100 integration companies currently enrolled in the program. But we knew there was room to improve the program and ensure an even more valuable user experience.
As part of our ongoing mission to aid in the success of the integrators in our program, we updated and redesigned the old Integrator Portal into a brand-new Integrator Account, adding useful new features and a beautiful design.
 
Updates to the Integrator Account
For those readers who are already members of the integrator program, there are some updates worth noting. When you log into your new integrator account, the first thing you will notice is your company's status within the program. Next to your status, you can see your Account Executive's contact information, as well as your Sales Engineer in case you need some expert consultation or advice on a specific application.
Company administrators will have the ability to easily edit your company profile, which will be reflected on the Integrator Search page. On this page, you can instantly update your logo, company overview, contact info, and list of industries that you serve.
Always Stay Up-To-Date
Because connecting and sharing ideas with our integrators is so critical, we have added a news section to your account that will keep you up to speed on all of the latest updates, custom content, and special announcements from Inductive Automation and the Ignition community.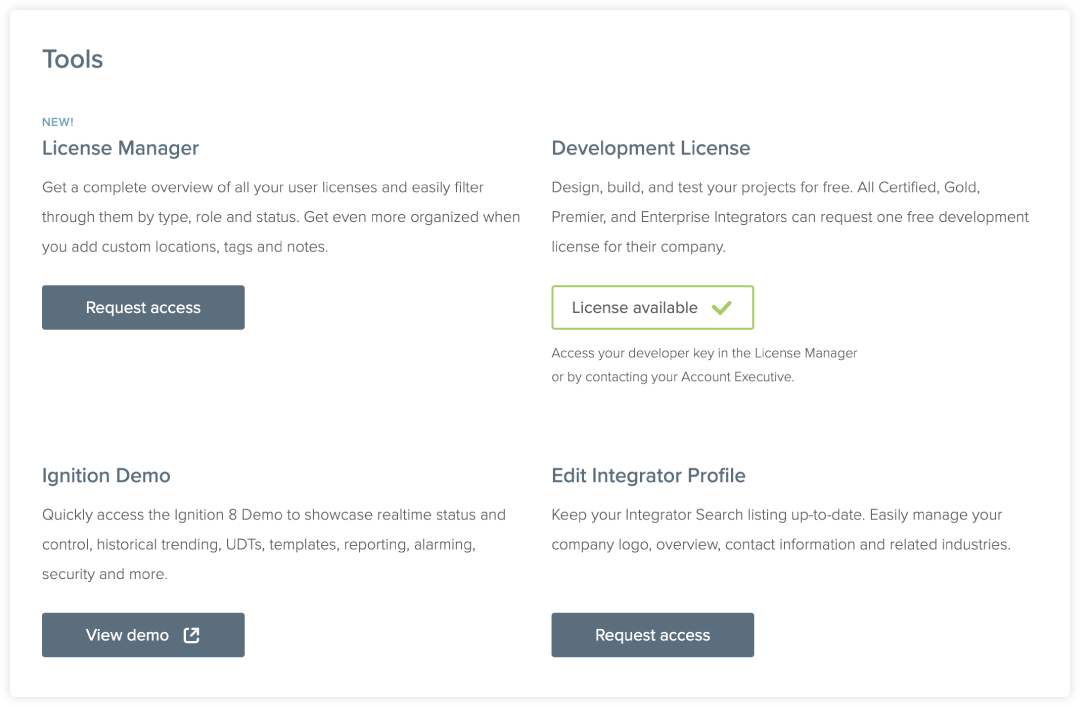 A New License Manager
The most exciting addition to your account is the new licensing manager located in the tools section. There you'll get a complete overview of all the user licenses associated with your company. This is a great way to keep track of licenses and organize them by type, role, status, customized locations, and tags. You can also easily filter through and add notes to your license information.
Also in the tools section, all Certified, Gold, Premier, and Enterprise Integrators have the option to request a free development license, without the two-hour timeout, to design, build, and test projects. Once your request has been reviewed and approved, the key will be made available in the License Manager.
The tools section also provides quick access to Ignition demos of real-time status and control, historical trending, UDTs, templates, reporting, alarming, security, and more.
Updated Marketing Materials
Since marketing materials are always in high demand, we've added a multitude of useful, beautifully designed content pieces including brochures, company overview booklets, product sheets, logos, and more. These materials are easy to view, filter, download, and print.
Gold, Premier, and Enterprise Integrators can access individual architecture elements for building their own architecture diagrams, and can request to have their company logo added alongside Inductive Automation's for their use.
The Learning Library
Another amazing new feature is the learning section. Gold Integrators and above can access the "Coffee with Kevin" and "Tea with Travis" videos. These videos, created by Ignition project development experts Travis Cox and Kevin McClusky, provide specific tips, tricks, and how-to's on building Ignition projects that are specifically geared towards integrators. Topics include security, Ignition Perspective, Ignition Onboard, web services, transaction groups, modules, and more.
Over time we will expand the learning section to include valuable strategies for marketing Ignition, so be on the lookout for this in the future.

Keep Growing Your Integration Business
We invite you to explore through all the new and improved features of your integrator account. We will continue working on even more ideas to enhance the experience, but in the meantime, if you have any thoughts on how we can make your account even better, please feel free to reach out to your account representative.
If you're interested in becoming part of the Integrator Program, learn more about it here.
---