Meet the New Premier Integrators of 2021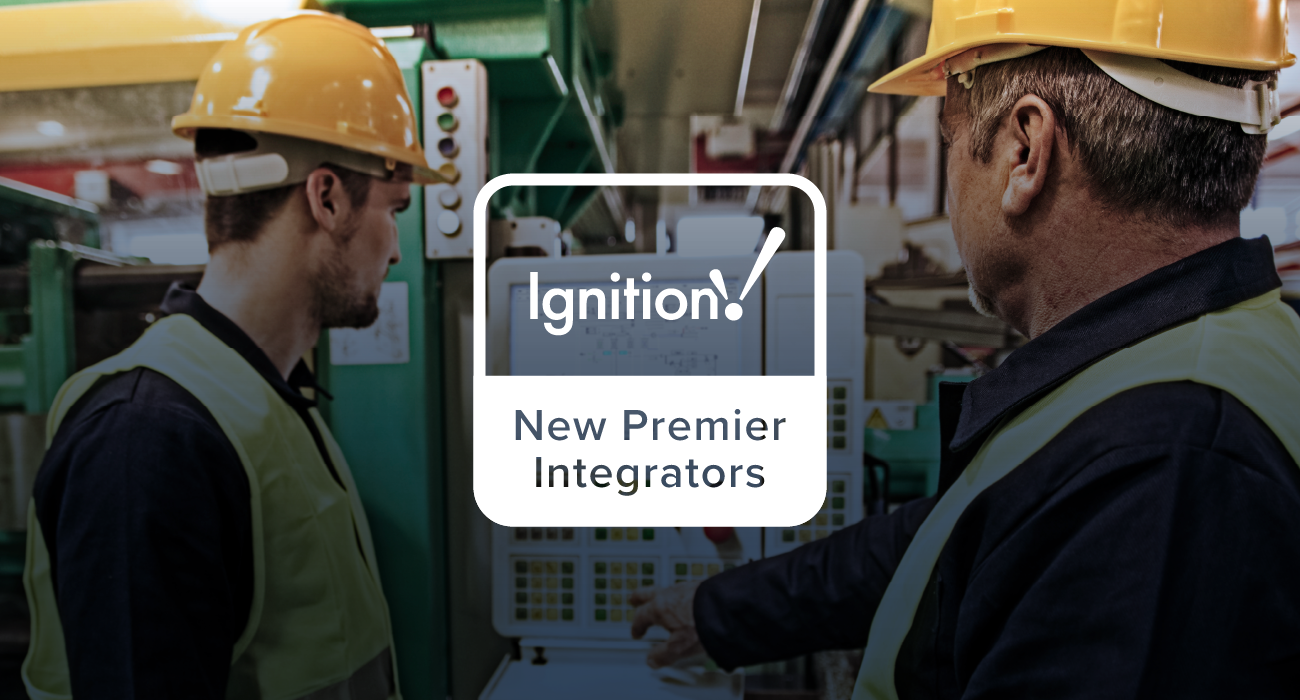 It's an oft-recounted part of Inductive Automation's history, but it's worth repeating: IA Founder and CEO Steve Hechtman worked as an integrator for 25 years before developing our signature platform, Ignition, to help with his own business. In that spirit, we make a point to help facilitate success for integrators in any way we can. One of those ways is our Integrator Program.
Becoming an Ignition Premier Integrator — the highest level of the program — is no easy feat, requiring the integrator to consistently produce high-quality work, reach an impressive amount of Ignition sales, and be an active participant within the Ignition community. Premier Integrators have shown a deep commitment to their customers and to the community, so we've decided to close out the year by spotlighting the integrators who reached this milestone in 2021.

Streamline Control
Founded in 2010 with a focus on pipeline systems, Streamline Control completed a MQTT/middleware project for a pipeline organization in 2015. Since then, Streamline has become exceptionally active in the IIoT space, engaging with industries such as municipalities, smart cities, and manufacturing. Founder Peter Boyle likes to think of these achievements in terms of metrics: "We have successfully converted over 10,000 kilometers of pipe and deployed over 500 edge nodes to leverage MQTT."
Chief Technology Officer Jeremiah Hannley said that Streamline's greatest Ignition accomplishment was using Ignition in mobile data collection vehicles servicing remote energy assets. The vehicles gathered data from hundreds of sensors and performed real-time calculations so operators could make split-second adjustments and decisions.
Looking back on their first decade, the Streamline team developed a new ethos, realizing that technology alone does not solve the needs of its customers. Instead, Streamline focuses on helping them achieve more from their ecosystems. "We want to help organizations transform beyond technology," Hannley said.

DMC
Coming off their Firebrand award-winning project — creating a high-capacity COVID-19 testing lab for Ginkgo Bioworks in only nine months — DMC Inc. is on a hot streak with their new Premier Integrator status. With offices across the United States, DMC has succeeded in helping hundreds of companies in a range of industries to implement cutting-edge solutions.
Since its inception in 1996, DMC has operated on foundational principles including being honest and fair in its dealings, finding individuals who possess independence and urgency, and who embrace new technologies, as well as helping clients to take ownership of their systems. Most unique though, is the principle of having fun. "Professionalism does not mean being stuffy and boring," as DMC says on its website.

MR Systems
Working strictly in the water and wastewater industry, MR Systems Inc. started their Ignition experience off with a bang, having their debut Ignition project selected for the ICC Discover Gallery. This project for the City of Anderson, South Carolina, was the first-ever fully-3D-rendered Ignition HMI application, taking the concept of complete visibility one dimension further.
Since then, Chief Technology Officer Robert Touchton has found other interesting ways of using Ignition, specifically running Ignition Maker Edition on an Ubuntu LTS 20.04. So far, he has connected Ignition to a Plex server to display the most recently viewed content and most active users, and has plans to integrate Nest thermostats, Hue lighting, garage doors, speaker volume/amplifier control, and eventually some cameras.
Continually looking toward the future is vital to MR Systems. "We never settle for the 'status quo.'" Touchton said. "We always push the envelope to constantly evolve our controls offerings and services to our customers."

Prime Controls
Texas' own Prime Controls has been on a steady upward trajectory since 1991 when they started business as I&C Sales, Inc. Specializing in process automation in energy, water/wastewater infrastructure, high-tech manufacturing and utility systems, Prime Controls has delivered innovative solutions from upstate New York all the way to Hawaii.
Whether working with one of the largest water treatment ozone facilities in the U.S. or building a SCADA system for remote control and monitoring of New Orleans' stormwater pumping stations to assist with hurricane risk reduction, the Prime Controls team believes in meeting challenges head-on. Now, as a Premier Integrator and cracking the top five on Control Engineering's 2022 System Integrator Giants list, Prime Controls is poised to continue their ascent.

Feyen Zylstra
With a CEO who started out as a social worker along with community-minded founders, Feyen Zylstra (FZ) strives to find a balance between purpose and profit, which is both vitally important and an interwoven aspect of every one of its projects.
Despite being in business since 1980, having over 500 employees, and growing by 40% since the start of the pandemic, the FZ team still feels relatively under the radar. One FZ team member said, "We aren't great at tooting our own horn. Or maybe it's just our name is hard to pronounce…" With their new Premier status, it's unlikely this feeling will stay for long.
When discussing their proudest accomplishments, the FZ team has a lot to choose from: creating a motor rotor stack with an Ignition HMI for a large EV company, using Ignition to send data from the plant floor to a virtual cloud server back in 2011-2012, and much more. The future looks just as bright, with FZ looking into innovative uses for blockchain and AI as well as staying ahead of the continued OT/IT convergence by helping companies with easily implemented, robust analytics.
During the Integrator Panel at ICC 2021, Jake Hall, Business Development Manager at FZ, elaborated on the idea of utilizing anything, even setbacks, as a means for future improvement. "For us as integrators, if we can have a better understanding of why [automation and IIoT initiatives] fail and what were the risks going into it, we can all do a better job successfully helping manufacturers adapt new solutions into the industry."

RoviSys
Last up is the newest integrator to scale the Premier peak. Since its founding in 1989, RoviSys has flourished, expanding from a staff of 12 to over 1,000. Headquartered in Ohio and with offices across North America, Indonesia, Taiwan, Singapore, and the Netherlands, RoviSys works in a vast cross-section of industries including consumer packaged goods, discrete manufacturing, glass, life sciences, and many more.
The RoviSys team credits its success to following a few simple principles designed to instill trust and strengthen partnerships with clients and educational institutions alike. Leveraging its deep expertise, RoviSys solves the toughest automation challenges by seeking out technologies that best meet the specific requirements for each plant and project. Naturally, this has led RoviSys to utilize Ignition on numerous occasions for a range of custom solutions in SCADA, IIoT, and MES.
With over 30 years in the books, a #1 ranking on Control Engineering's ​​2022 System Integrator Giants list, and a freshly minted Premier status, RoviSys is primed to make its fourth decade its most successful yet. "This important step will enable our organization to gain resources to better serve our customers, to better enable our project teams, and to create future opportunity and innovation," said John Vargo, Director, MES and Digital Supply Chain. "We see a bright future."
Integration at the Highest Level
To learn more about the integrators above, visit our Find an Integrator page. If you are interested in joining the Integrator Program, or would like to know what the full requirements for becoming a Premier Integrator are, click here.
---