Pitch Like a Pro: Learn to Sell Ignition with Our Latest Video Series

As a company, Inductive Automation has always prioritized a strong relationship with our integrators. Because Inductive Automation President and CEO Steve Hechtman got his start as an integrator, IA has a unique appreciation for this group. We know that integrators not only have to be extremely gifted technically, but they also have to be hard-working, focused, able to take on many different problems at the same time, and quick problem-solvers. In addition to these areas of expertise, they also have the challenging job of selling their services to customers. Sales might come easily to some people, but for many, it can be a challenging process, even to those who are incredibly gifted technically.
Inductive Automation has always prioritized free and open access to resources to help integrators succeed. This goal has led to the creation of many IA initiatives, including Inductive University, our free online learning platform. With the goal of supporting integrators with engaging and educational training, members of our team took on a new challenge: How could we create a series of sales resources for integrators that would help them attain even greater success? The answer was simple: By giving them access to insider knowledge from Inductive Automation's staff and strategic partners.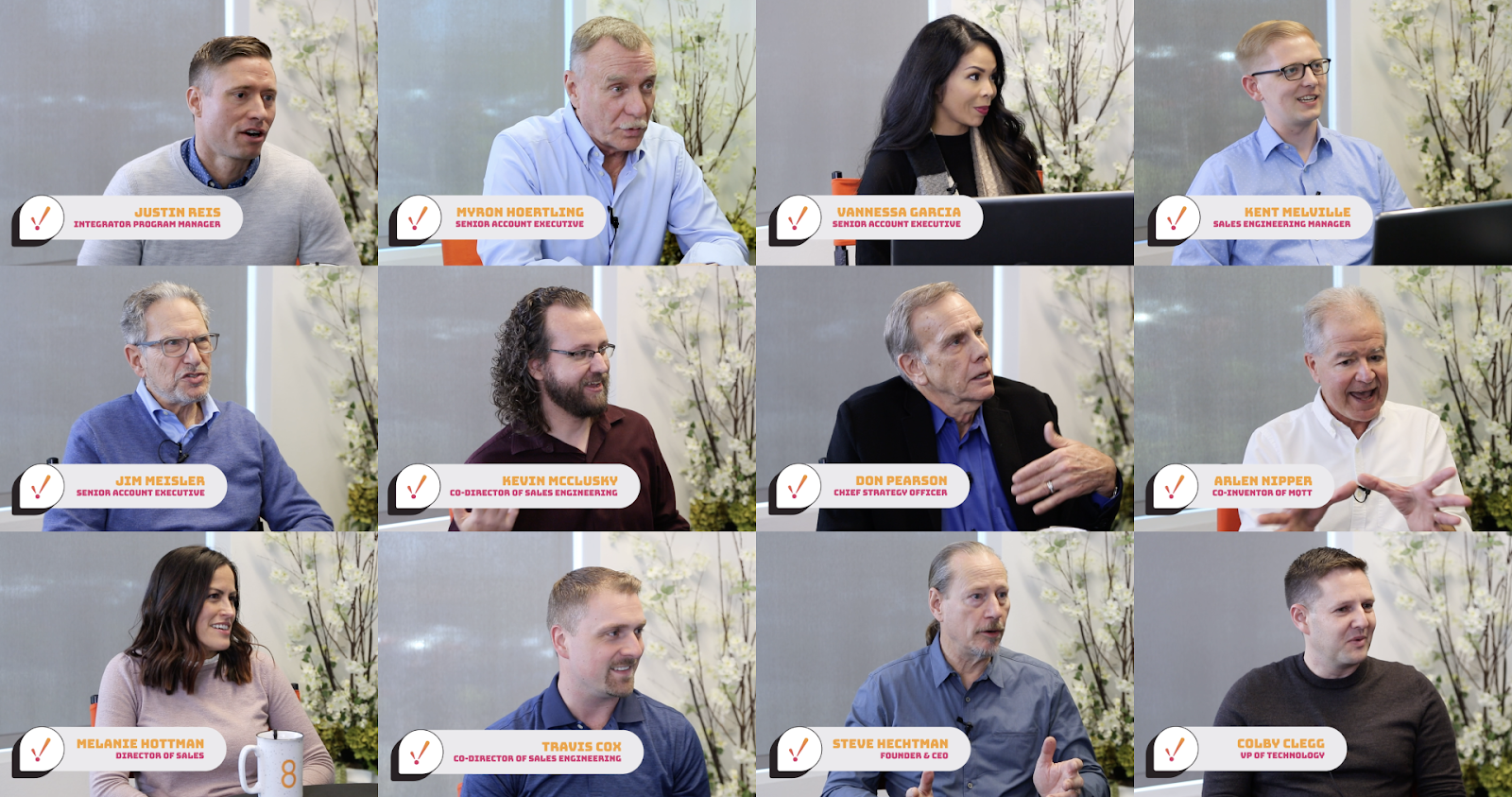 The IA team has grown and thrived selling and marketing Ignition; each employee is uniquely knowledgeable and equipped to offer support, advice, and guidance to our integrator community, and we wanted to share their insights in an easily digestible format. So we set out to create a video series that captured lessons learned from successful sales efforts. We chose to make the format of these videos like that of a talk show, partially to keep the videos light-hearted and interesting, and partially to capture some of the spirit and personality of the staff at IA.
This was no small project; dozens of employees were interviewed, even more helped with production, script writing, branding, contributing content, and more. The end result is a sales training video series that we're proud and excited to introduce to our integrator community.
Welcome to The Pitch
The Pitch is our brand new, integrator-focused sales video series that is available for all who have created an Integrator Account. Hosted by me (Lauren Walters) and Sales Engineering's Shay Johnson, this video series delves into what it truly takes to sell Ignition like a pro. While the videos are conversational in style, they pack a punch when it comes to knowledge transfer. There are interviews with executive leadership, and team members from sales, sales engineering, marketing, and more. Each interview contains wisdom that can be directly applied to winning more sales with Ignition.

What's in store for viewers?
This series was produced by Sales Engineering's Kent Melville, and he created a great roadmap for the training these videos provide. They're broken into the following sections for viewing:
 

Introduction:
These videos provide an executive viewpoint on Inductive Automation as a company. Company executives Steve Hechtman, Don Pearson, and Colby Clegg will walk integrators through foundational knowledge that is central to our success as a company, plus an introduction to the integrator program by Integrator Program Manager Justin Reis.

Sales:
Dive into the strategy and steps to a successful sale. This series breaks down the touchpoints that are crucial to closing a deal like the discovery call, the online demo, a successful presentation, and even handling objections. We interview sales team executives Vannessa Garcia, Myron Hoertling, and Jim Meisler, sales team director Melanie Hottman, and many more. Whether you're wanting to build confidence on your sales calls or want to learn how to respond to specific types of customer questions, there's something for everyone in these videos.

Solutions:
Once you've nailed the steps of a sales process, get to know Ignition's solutions offerings. Learn how to explain modules to interested customers, how to build system architectures, and check out insights from our Strategic Partners Sepasoft and Cirrus Link Solutions. Integrators who are very comfortable with sales but less familiar with the ins and outs of selling Ignition specifically will find this section extremely informative.

Marketing:
This supplementary series is an engaging set of interviews with Marketing Director Doug Dudley on basic techniques and practices that integrators can use to improve their marketing efforts. Learn marketing strategy, from basics like understanding your customers to more advanced material like creating leads. This series even includes guest appearances from a few of our Premier Integrators sharing some of their favorite Ignition marketing tips. If you're new to marketing, this series is fun and easy to digest.
These videos are one way to thank our Ignition Community for their work and continued support of Inductive Automation. We hope you find them informative and engaging, as well as entertaining — catch Steve Hechtman divulging his favorite module, Travis Cox sharing the details of his bowling career, even tales of the early office days of IA when the crew found interesting ways to entertain themselves.
Join the Integrator Program to Start Watching Today!
So, how can you get access to this new resource? It's simple: join our Integrator Program! It's free for integrators to join, and the benefits are huge. Set up an account here to get started. If you are already a member of the Integrator Program, you can start watching by logging into your account and heading to the learning section. Or, simply click here to watch!

Want to learn more about the Integrator Program? Here's Justin Reis discussing all the benefits of the integrator program, and giving you a sneak peak into what The Pitch video series looks like:

Have ideas for future videos? We want to hear them! Email marketing@inductiveautomation.com with the subject line "The Pitch Video Request" to connect with me and our production team directly.
Happy Watching!
---