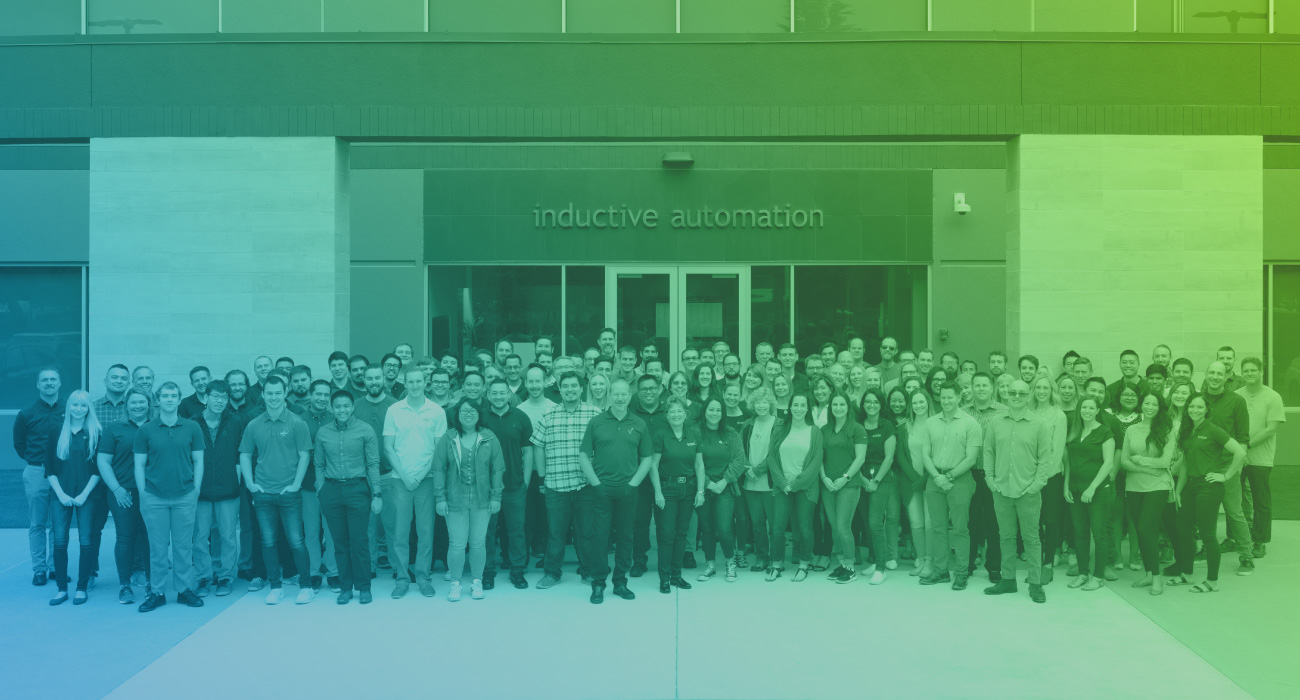 This has been a year of tremendous growth for our company, and we know that it is really all thanks to you, our community of Ignition users and integrators. As we count down the remaining days of 2019, I want to acknowledge how each of you has helped us reach new milestones this year and tell you why I believe we can all look forward to an even brighter year in 2020.
Growth in Enterprise Deployments
In 2019, there has been a tremendous growth in Ignition enterprise deployments. We're excited to see more companies making the choice to take Ignition from one part of their plant and expand it across their entire enterprise.
Empowering the enterprise has always been one of our most important goals. Our community has consistently requested features that make Ignition easier and more practical to use across their enterprise, and we've added features to meet those needs in every Ignition release over the years. In the release of Ignition 8 this year, especially with the Ignition Perspective Module and the new tag and project-management systems, we've continued to add and improve features that allow you to expand your business more easily.
You can see proof of Ignition's increasing enterprise use in this year's amazing Firebrand Award-winning projects, from the large-scale airport baggage-handling system, to the landfill gas system that incorporates drone-captured 3D imaging and VR, to the sophisticated system for remotely automating natural-gas treating units that convert a deadly chemical into sulfur. It is truly exciting to see Ignition being used in these new areas.
Growth of the Ignition Ecosystem
This year, our customers and partners have driven a dramatic growth of the Ignition ecosystem. As a network of companies, products, and services that leverage Ignition as their core technology platform, our partners in the Ignition ecosystem all work together and with us to create an environment where the Ignition community can innovate and thrive. The whole Ignition ecosystem is built around the goal of empowering our community members with the partners and tools you need to be successful. As more companies have chosen Ignition as an enterprise solution, more solution providers have approached us about joining the Ignition ecosystem.
Growth of the Ignition Onboard Program
Today, an increasing number of industrial organizations are trying to get connected from the sensor up to the cloud and to push more power and functionality closer to the edge. We launched Ignition Edge a few years ago to address this need, and the success of Ignition Edge soon led to the development of the Ignition Onboard program.
In the Ignition Onboard program, OEMs pre-install and pre-license Ignition or Ignition Edge on the devices that they manufacture. The Onboard program helps OEMs to play a more integral part in this important industrial enterprise trend, it helps us to provide a broader array of enterprise-extensible Ignition solutions, and it helps users select the exact hardware devices and configuration for their specific use case. In 2019, we've continued to add many strong partners to the Onboard Program, and we have an expanding pipeline of companies working on qualifying for the program.
Growth of the Integrator Program
The Integrator Program has always been essential to our company's mission and it continued to expand this year. We now have over 2,300 integrators in the program. This year, we upgraded Integrator Accounts with a new online license management tool, better access to information, and updated marketing materials, and you can expect more integrator resources to come next year. Also, the number of Premier Integrators has grown to over 60 companies that have demonstrated a high level of commitment, professionalism, and competency using Ignition software. This year, Justin Reis joined our team as our new integrator program manager, who focuses full-time on supporting our integrators' ongoing success.
Global Growth Through Our New Distributor Program
We're now doing business in over 100 countries. In order to create the best possible experience for our integrators and customers across the world, we needed to establish a program of partners that were as passionate about Ignition as we are here at Inductive Automation. That's why we launched the Inductive Automation Distributor Program this year.
In this new program, we're partnering with select international organizations that we know will deliver the kind of support, training, enthusiasm, and customer service that we provide at IA headquarters. Now, more customers throughout the world will get to experience Ignition in their own language, on their own schedule, and with local support and expertise that meets their needs.
To date, we've established distributorships with Coderise in China, iControls in Australia, IT Mation in France, and EFA Automazione in Italy, and we're working with other companies in Japan, Brasil, and India. Also, we now have a director of international distribution, Annie Wise, who works full-time to meet the needs of our international distributors.
We're Keeping Our Software Easy, Fun, and Affordable
Looking ahead to 2020, all of the programs I've mentioned will continue to expand. Our IA team will continue to grow in numbers. We'll continue to lengthen our reach into enterprise solutions. We'll continue to put out exciting new releases like Ignition 8.1. We'll continue to grow our partnerships with integrators, distributors, and other ecosystem partners around the world, and Ignition will continue to be recognized as the standard-setting platform for digital transformation.
We had another fantastic Ignition Community Conference this year, and as I said in my keynote address, my goal has always been to make Ignition easy, fun, and affordable. Let me assure you that as we continue to expand the scope of our efforts, I fully intend to keep Ignition easy, fun, and affordable to use. No matter how big we get, the core principles that put us here will always remain. We will always focus on our Four Pillars, which consist of our New Technology Model, our New Licensing Model, our New Business Model, and our New Ethical Model. I promise that as we scale into the future, the Four Pillars will continue to be the basis of everything we do. And we'll always, always focus on keeping our software easy, fun, and affordable.
We're so happy to bring you the platform that enables you to roll out the digital transformation that industrial organizations need. We are truly grateful to do what we do and to be a part of this vibrant Ignition community that has sprung up around us. You, the community members, are the dreamers and doers who keep us going every single day. Please keep doing what you do and let's continue transforming the industrial sector together in 2020.
---