Unlimited Licensing: A Gift That Never Stops Giving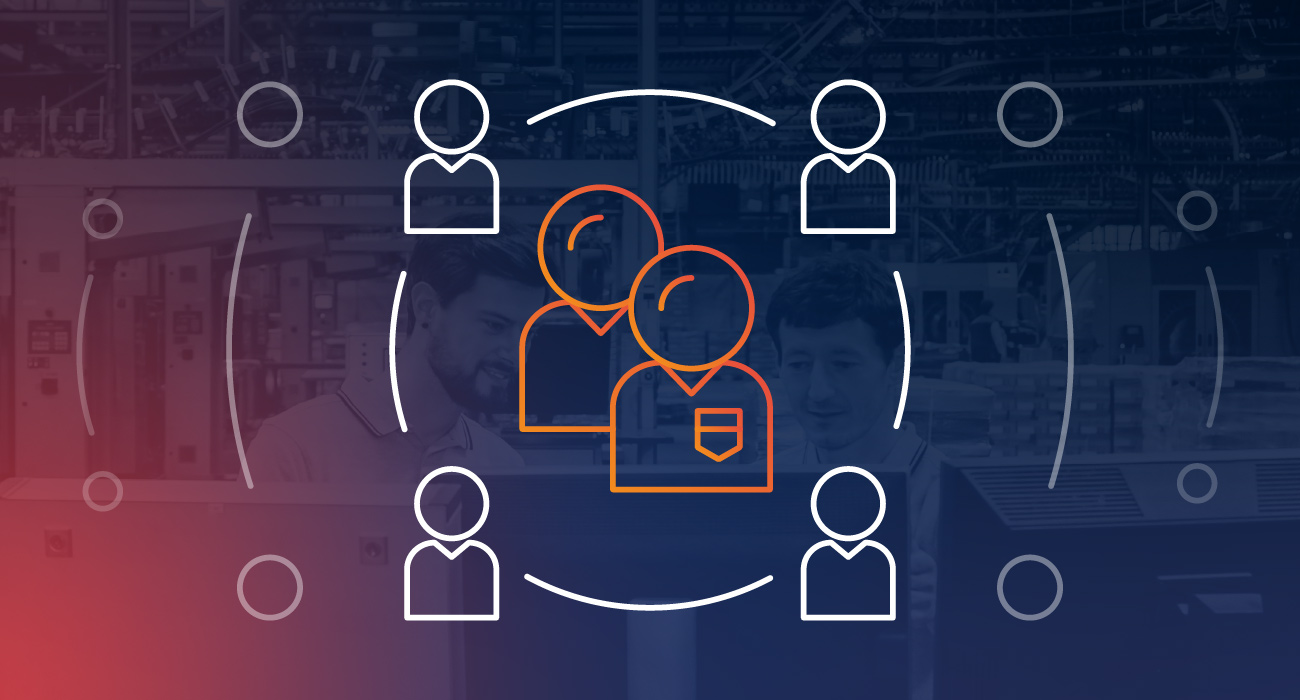 Holidays are a gift-giving time and it's always nice to get a gift, but have you noticed how some gifts last longer than others? Some break and get tossed out, some lose their novelty and gather dust, while others are useful and lasting year after year.
Ignition, with its unlimited licensing, is one of those gifts. The immediate effect of Ignition's licensing is to save you money, as you'd expect, but it also leads to some surprising benefits over the course of time. In the spirit of gift-giving, here are some of the reasons why unlimited licensing keeps on giving back, year after year.

Unlimited Licensing Solves Some of SCADA's Biggest Pain Points
Before I founded Inductive Automation, I was a system integrator, and I was going bonkers over the industrial software I had to use almost every day. My pain points list was long and I just couldn't fathom why IT tech was so cool and OT tech was so dinosauric. One of the worst pain points was the software licensing model. Why? Because clients were sold and installed separately, on a per-seat basis. Each one took up to four hours to install. License activation was a major hassle and had to be done for each client. If you wanted more than one client then the hassle and cost was multiplied. So cost and labor considerations forced projects to become a mere ghost of what they could have been, which wasn't my style.
And hey, that's just for clients. What about development clients, tags, history clients, history tags, screens, simultaneous projects, reports, or even named users? Ugh! They all charged incrementally.
It occurred to me there had to be a better way. What I envisioned was one single install, one single server, one single license and one price. And from this would spawn unlimited runtime and designer clients, unlimited tags including history tags, unlimited reports, unlimited screens, and unlimited drivers and devices - and even more! I envisioned unlimited database connectivity and unlimited simultaneously running projects. Many said the Unlimited Licensing Model would cause us to go bust. Exactly the opposite happened.
I like to say "million dollars worth of software in one license." Here's why … if you were to spin up a single server license on decent hardware, and launch, say, 200 clients, with 125,000 tags, how much would it cost under legacy licensing and pricing? According to my estimate, about one million bucks.
You might never build a system that big, but you can. No longer is licensing the limit — only your imagination is. And I'm only talking about the cost of software. The man-hours necessary to roll out and maintain legacy software at any scale is a complete showstopper as far as I'm concerned, but that's a topic for another article.
We have what we refer to as our Four Pillars. These consist of the New Technology Model, the New Business Model, the New Ethics Model and the New Licensing Model. The last one, the New Licensing Model, is what we're talking about here. The other three pillars are equally disruptive but we can discuss those at a later time.

Unlimited Licensing Gives You More Time to Work on What's Important
When I was an integrator, I was working on a line with a customer who I really enjoyed working with. He had to take a phone call, so in the meantime I downloaded our software and connected it to the line PLC. I created some cute graphics and animations and added some basic efficiency indicators.
All that took about 30 minutes. When my buddy finished his phone call and saw the screen I made he asked, "What's that?" I said, "Don't worry, it won't cost you anything. It's in trial mode and it's going to time out." And he said, "No, I don't want it to time out." The next day he gave me a purchase order and we went to work building some really cool stuff.
This shows how easy it is to sell Ignition and start building things. Back then I installed our software in under three minutes. Today you can still install "the whole meal deal" in under three minutes, which should tell you a lot about our New Technology Model.
Long story short, traditional software was too painful to endure. Too painful to get, too painful to spec, too painful to install, too painful to activate, too painful to upgrade, too painful to migrate, too painful to demonstrate, it was painfully expensive and, after enduring all of that, it was painfully limited. And out of all of that, Ignition was born.

Unlimited Licensing Lets You Say "Yes" to Any Opportunity
At our conferences, customers uniformly stop me to say, "Thank you for making controls fun again!" And integrators usually follow with "Now I can say 'Yes!' to practically anything my customers ask me for." I'm incredibly happy to hear these words. They echo my own experience because, remember, I was the first customer to use Ignition.
I went from feeling balked and frustrated to feeling exhilarated. I started by replacing risky, arcane, one-off software applications that plagued our customer base and this let me sleep at night. Then I started delivering applications that delivered unprecedented value and got so busy I couldn't find enough controls engineers to deliver (a good problem to have).
I recall working on a large project in Northern California with two competitors. We were all working on different parts of the same project but many parts overlapped. The company's CEO had us all in a room trying to figure out how to pull off his latest idea. He's asking questions and my competitors were saying, "I don't know how we'd go about that," and I'm saying, "We can do that. That's trivial," and they were like, "But how?" I felt like a magician.

Unlimited Licensing Makes Scalability Possible
Affordable scalability is important as the world moves toward Digital Transformation, IIoT, or Industry 4.0 (whatever you want to call it). While Ignition is a no-brainer from the technology standpoint, it's the Unlimited Licensing Model that makes these projects economically viable. They usually involve huge quantities of edge-of-network devices, sensors and controllers. Traditional models don't scale due to economic factors and neither does the technology.
One aspect of Ignition's scalability is that it works equally well in the datacenter, the front office, plant floor or edge-of-network. It can run on anything from Raspberry Pi to the largest server imaginable. And it can run on nearly any modern operating system including any version of Windows, Linux or OSX. This capability lays the groundwork for an even bigger step.
Enterprise scalability is obtained by seamlessly connecting multiple servers together, and this capability extends to Ignition Edge, which takes the concept of "unlimited" to new levels. Even more, Ignition makes building and maintaining global enterprise systems relatively easy, which is a vital element for long-term success.
There's so much I could say here, but suffice it to say, while most of the industry talks about Digital Transformation, IIoT and Industry 4.0, we're actually delivering on the promise today. Our Unlimited Licensing Model makes these projects economically viable and our New Technology Model makes them a practical reality.

Unlimited Licensing Empowers Innovation
When we first started this company, we were entering what appeared to be a mature, tapped-out industry where there was little opportunity for growth or innovation. You had incumbent companies protecting their territory, and selling proprietary technologies with oppressive licensing models that stifled creativity. Although the world of IT was growing and innovating quickly, the world of OT was isolated in silos and moving forward at a sluggish pace.
The conventional thinkers from that environment said our Unlimited Licensing Model was doomed to failure because "how can you do that and still make money?" Incumbents used that line against us for years — to no avail. We've discovered when you smash the old technological limitations and economic barriers and give people a powerful platform to build on, you open up limitless room for innovation. When engineers and integrators are no longer hindered by arbitrary barriers, they can go hog wild in pursuing innovation and then scale it widely without having to worry about tags, seats and other limitations. This lets them focus on what's most important: creating great solutions.
On the flip side, the Unlimited Licensing Model has positively influenced the development of Ignition itself. When we conceived of the unlimited model, we knew people would appreciate it, but we never anticipated the amount of innovation and the scale of projects it would unleash. Customers kept driving the platform further and further and demanding more and more from it. So we had no choice but to make Ignition more and more capable, better and better. This cycle has iterated so many times over the years that it's no wonder we're light years ahead of anyone else.

The Most Important Benefit
Unlimited licensing is an essential part of Ignition's appeal and effectiveness as an Industrial Application Platform. In fact, I see it is the most important benefit that Ignition delivers. As we continue to grow, our company will stay focused on keeping Ignition easy, fun, and affordable, as well as on our Four Pillars, which of course include the New Licensing Model. That's how we can ensure that Ignition continues to give real value to our community, day after day and year after year. I like to call it the gift that keeps on giving!
---