Perspective and Vision: Which Module is Best for Your Next Project?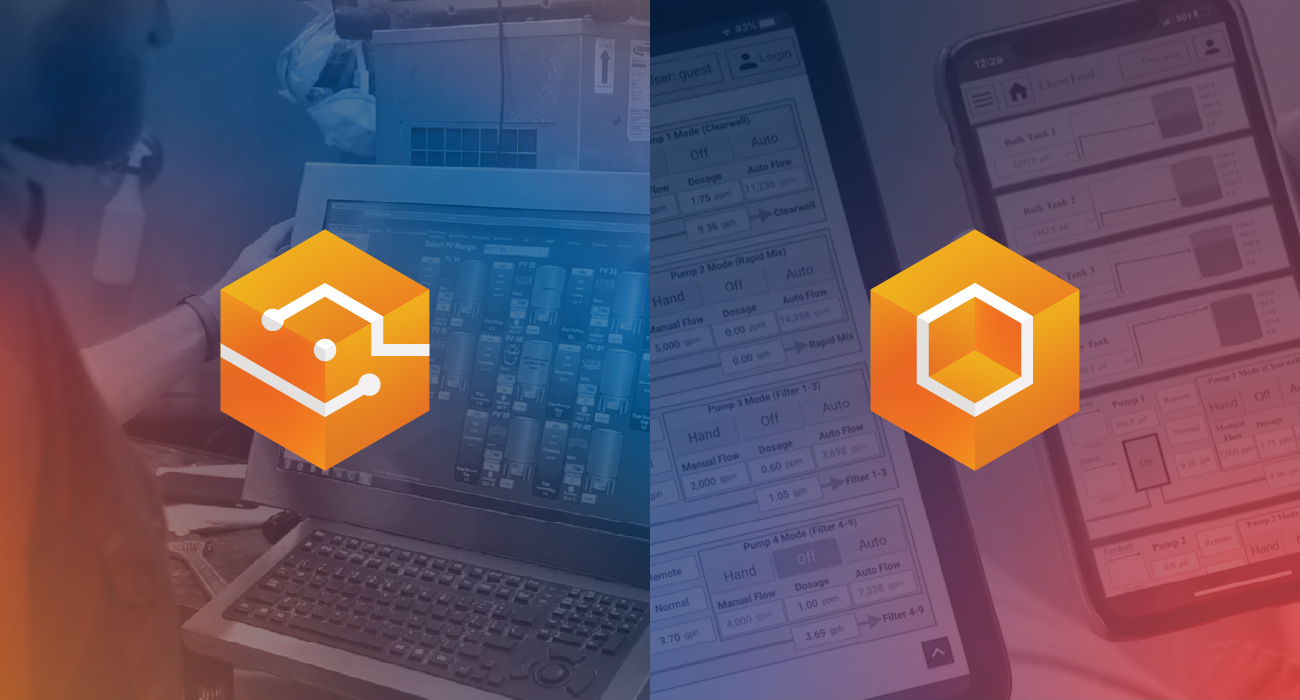 Our Ignition community is growing stronger and larger year after year. With another ICC in the books and with record-level attendance, more and more people are finding incredible success with Ignition.
This year we are very excited about the release of Ignition 8.1 as it represents a major milestone in the evolution of the Ignition platform. Focused on performance, stability, and security, Ignition 8.1 is a long-term supported (LTS) version which will receive fixes and updates for five years from the date of release.
The Vision and Perspective modules also received updates. The one feature that we want to focus on in this post, and that has piqued many people's interest, is Perspective Workstation. Workstation enables you to deploy and run applications from a desktop without the need for a third-party web browser.
We want to be clear. With the release of Ignition 8.1 and the addition of Perspective Workstation, Perspective is becoming the application-building platform of the future. We also want to make it clear that the Vision Module will continue to be supported today and for the foreseeable future.
This then leads to the next common question: Between Perspective and Vision, which module do I use? Before 8.1, there was a clear path on which module you would use, but with the introduction of Perspective Workstation, we understand that the distinction becomes blurred. With that said, there are several use cases in which Perspective and/or Vision is ideal.

Our Vision of the Future
Before we jump into the Perspective and Vision use cases, we'd like to take this opportunity to talk about the Vision Module. Vision is a mature product backed by more than 15 years of development. It has powered some of the most sophisticated visualization systems in the world and continues to do so today.
The introduction of Perspective Workstation doesn't mean we're setting the Vision Module aside; in fact, we added federated identity infrastructure support in Ignition 8.1 along with other performance enhancements. We'll also provide fixes and updates for Vision over the next five years as part of the LTS release. While we don't plan to add any substantial new features to Vision, we will continue to improve stability and security. If you are currently using Vision, you can continue to do so and be assured that Vision will be there for many years to come.

Perspective for an Evolving World
Since the release of the Perspective Module over a year ago, our community has impressed us with the stunning applications they have developed with it. Now with the introduction of Perspective Workstation, we anticipate that Perspective will become the application-building platform of choice for new projects.
Being the industry leader in bridging the gap between OT and IT, our company remains focused on finding solutions that allow organizations to easily share and use data at every level. The rapid adoption of mobile devices made it clear that our visualization solutions needed to provide our users with a path to success and the greatest amount of flexibility. In keeping with our New Technology Model, we wanted to provide a visualization system that offered the best-in-class mobile development experience without compromising the strength and stability of the Ignition platform. We did just that with the Perspective Module.
Perspective has come a long way, receiving numerous feature upgrades that improve its flexibility and power by way of the release train cadence. While the Vision Module is still more than capable, at our current rate of development the Perspective Module will soon far exceed the capabilities of the Vision Module.
With Ignition 8.1, Perspective gets three new exciting features that expand its capabilities even further. First, Perspective Workstation enables easy desktop deployment of your projects, allowing users to access Perspective sessions from applications that run natively on the desktop or HMI. There is now no need to use a third-party web browser to view a Perspective Session. This improves the desktop experience and makes Perspective applications more suitable for control-room environments.
The Power Chart component in the Perspective Module improves upon the Easy Chart component used in Vision. Power Chart gives end-users great control by having a built-in runtime tag browser and pen table as well as a great level of customization. To get these same features in Easy Chart, additional development time would be required.
The third feature is something we're really excited about. Images in Vision are mainly sourced from Symbol Factory, which is static. Our community has done great things to make these symbols come to life. Since Perspective leverages modern web technologies, we took the opportunity to reimagine how symbols can be used and Perspective Symbols are the result. Perspective Symbols are driven by dynamic data models, which can be bound to process values by simply dragging and dropping. Animations are also built-in so they will automatically change based on your data.
When we look at the future of Perspective, we see it as much more than a mobile-responsive visualization tool. With the addition of these great features and more to come, Perspective is now an application-building platform that allows you to create holistic systems that give you more control over what you do with your data and how and where you do it.

Achieving Success with the Vision and Perspective Modules
When the Perspective Module was announced and released last year, there were a lot of questions regarding the future of the Vision Module. We expressed that Vision was still a primary component of the Ignition platform and that Vision and Perspective worked well together in a complementary fashion, where Vision focused on traditional HMIs and Perspective focused on mobile devices.
Now with the release of Perspective Workstation in Ignition 8.1, Perspective has become a complete visualization solution that covers all devices within an organization. Since the distinction between Vision and Perspective is less clear, we wanted to provide some guidance and examine several general use cases that will help you to select between Vision and Perspective for your project.
If you are new to Ignition or an Ignition veteran looking to start a brand new project, we highly recommend that you use the Perspective Module. While you are more than welcome to use the Vision Module, the Perspective Module allows you to take advantage of Ignition's latest features.
Also, Perspective is designed to give you the greatest amount of flexibility for your application. Whether you are primarily focusing on mobile or desktop screens, your project is ready to expand when the time is right.
Since Perspective harnesses the power of mobile-responsive design, it allows you to approach your development using a mobile-first methodology. You can focus on your mobile screens and work towards your larger screens, adding functionality where it's needed most.
For those who are currently using Vision or have recently implemented a Vision project, you can continue to confidently use the Vision Module. So rest assured that your Vision-based Ignition project will run smoothly well into the future.
But let's say you are interested in developing mobile screens for your Ignition project, and you already have Vision in place. The beauty of Vision and Perspective is that they work seamlessly side by side without compromising your application. Under the hood, both Vision and Perspective work with the same data models, having access to the same tags, database connections, devices, and other connected systems.
While we understand the frustration of not being able to port over your Vision clients to Perspective, it does offer a great opportunity to reexamine your screens. When you build in Perspective, you are not just building a screen for your mobile device, you are building multiple screens that can adapt to different screen sizes on many devices. This is in part due to the use of HTML5 and CSS3 web technologies that allow for the use of the mobile-responsive paradigm.
As you build your Perspective screens for mobile, your Vision project remains operational and can easily work alongside Perspective. Once you have refined your screens in your Perspective project, you can transition to Perspective on a timeline that best meets the needs of your organization.

The Road Ahead
For 15 years, the Vision Module has grown to become one of the most powerful visualization tools in the industry. Our community has done amazing things with the Vision Module and has built some of the most stunning and inspiring Ignition projects with it. Projects that still use Vision are light years ahead of other solutions on the market, and will continue to serve our community for many years to come.
Perspective represents an evolution in what people can do with data. The need to share, process, transform, and do even more with data will only continue to grow. Perspective is built on the success of the Vision Module and incorporates modern technologies that will allow Ignition projects to stand the test of time.
The path of the future has been forged, and we understand that it is up to each organization to decide when to head down that path. Our goal is to make sure our community is served well by making the best tools possible. We understand the importance of stability and dependability, and as you make your decision moving forward, just know that you will be supported no matter what direction you choose to take.
---