What is an ERP System and Why Should You Connect it to SCADA?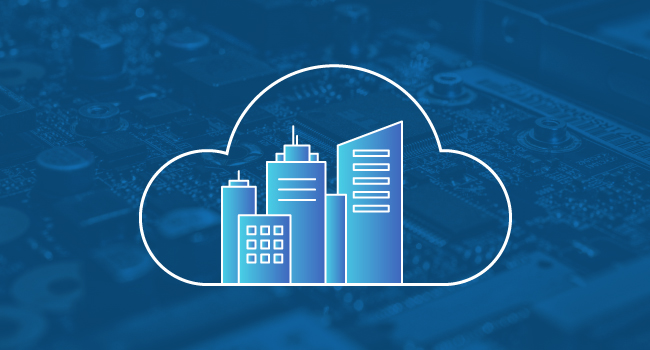 What does ERP stand for? It means enterprise resource planning, which is like the brain of your company, designed to help manage all the office-level business processes. More specifically, companies use ERP systems to collect, store, manage, and utilize data for their supply chain, product planning, finance, human resources, reporting, manufacturing, and distribution.
ERP systems generally consist of various modules that are connected to provide data from different systems or departments on the business side. By compiling these data sources, ERP integrates inventory management systems, order management systems, distribution management systems, customer information systems, and more, to provide a single source of truth for business data.
An effective ERP system offers improved productivity, rapid real-time data reporting, and in-depth insights into problems and potential risks. As Industry 4.0 approaches, the integration of upper management systems with an ERP system becomes increasingly important.

The Evolution of ERP
ERP arose from material requirements planning (MRP) systems, which were first used in the 1960s for procurement, inventory, and distribution. In the late 1980s and 1990s, companies such as Oracle and JD Edwards combined the newer MRP II software with customer relationship management (CRM), end-user reporting, sales, accounting, and HR to make the first widely available ERP systems.
There are three main ERP models: the original on-premise ERP model, newer models like cloud ERP, and combined on-premise and cloud ERP (also known as hybrid ERP). First deployed in the late 1990s, cloud ERP is the most popular model because it offers the most scalability, the easiest application, and the lowest costs.
ERP has evolved over the years to integrate with artificial intelligence (AI), the Industrial Internet of Things (IIoT), main memory databases (MMDB), supervisory control and data acquisition (SCADA) systems, manufacturing execution systems (MES), and more. Thanks to these technologies, ERP has become more interconnectable and adaptable.
The most commonly used ERP software products today are Microsoft Dynamics, Oracle, and SAP. Of these three, the SAP cloud ERP system is widely considered the industry standard for all company sizes, with over 200 million cloud users.

Connecting SCADA and Cloud ERP Systems
Integrating SCADA and ERP systems provides you with a single source of truth for all of your business and industrial data so it can be collected and utilized throughout your entire manufacturing process.
SCADA and ERP integration adds real-time data to your ERP system, gives context to plant-floor data, and enables the coordination of schedules, orders, distribution, and more, helping your company comply with regulations, improve efficiency, increase transparency, and accelerate data availability and synchronization.
However, SCADA data isn't easily transferred to ERP because SCADA is an OT system and ERP is an IT system. OT and IT use different languages and their data is stored and gathered in different ways. This means that transferring data between the two systems often requires additional configuration, scripting, and middleware.

Streamline SCADA, MES, and ERP with Ignition
Ignition makes the process of connecting SCADA to cloud ERP much easier. Ignition is a web-based SCADA, MES, IIoT, and HMI platform built on open standard technologies, and it's already designed to connect SCADA and OT with IT through an OPC UA server.
Sepasoft modules for Ignition have paved the way for connecting SCADA and MES to onsite and cloud ERP. Sepasoft offers the Interface for SAP ERP Module for Ignition and the Business Connector Module for Ignition that works in tandem with the SAP module to provide an interface for onsite and cloud ERP systems in Ignition.
Ignition also provides tools for companies interested in developing custom ERP solutions. For example, North Point Technology, LLC, developed ProFusionSM, a cloud-based software-as-a-service (SaaS) ERP system for businesses of all means and sizes.
Smaller companies often find that there are ERP products that address a few but not all of their specific needs, and that these different products don't efficiently share data with each other. North Point built ProFusion to solve its own internal problems, and it provides the same infrastructure tools and benefits of ERP systems on a more extensive enterprise level.
In addition, ProFusion is built on the Ignition platform, so North Point takes advantage of the front-end GUI features and back-end framework to bring all existing data silos together into a functional cloud ERP.

Try the Universal Automation Platform
We've answered the question "What is an ERP system?" We've learned that an ERP system is integral for business efficiency, and connecting your office-level ERP system with MES and SCADA improves your overall efficiency and transparency. With new technologies becoming more available every day, this is now much easier.
However, this process is still a challenge. Ignition offers a simple solution for companies looking to incorporate all of their automation systems into one comprehensive platform, including cloud ERP with the Interface for SAP ERP Module and the Business Connector Module from Sepasoft.
Learn more at the Ignition webpage to see how it all comes together.
---