What You Should Know About the Upcoming Ignition Cloud Edition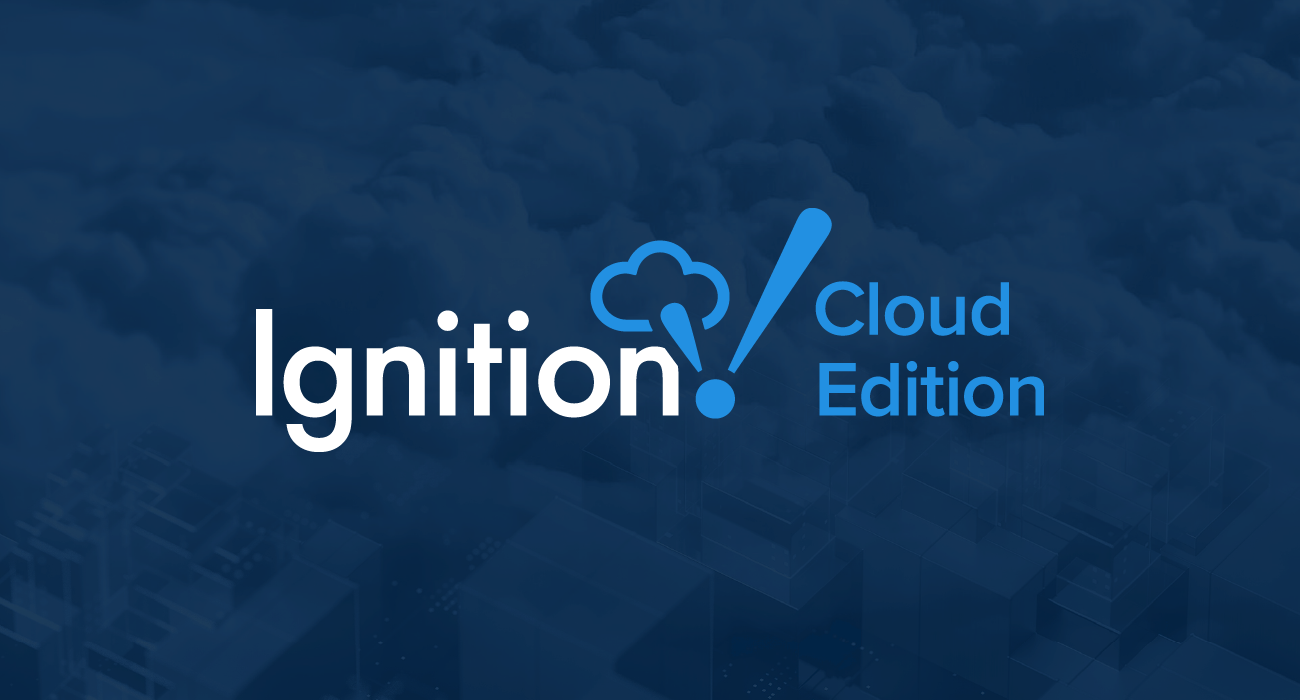 Inductive Automation announced many exciting developments at the Ignition Community Conference this year, including a new version of Ignition called Ignition Cloud Edition, which is scheduled to launch in early 2023. With rising interest in cloud-based technologies, Ignition is taking a decisive step to enable hybridization of cloud-based and on-premise control systems.
However, many organizations are already using Ignition in the cloud, so why is a special Cloud Edition necessary?
Many hybrid architectures have taken advantage of the cloud over the years, allowing controls applications to run on-premise while communicating and sending data to the cloud in order to take advantage of virtually unlimited storage and computing power. This connection to the cloud also offers better integration with artificial intelligence, machine learning, and other cloud-native technologies.
The goal of Ignition Cloud Edition is to enable a hybrid architecture that connects one or more on-premise gateways and numerous edge gateways that send information to a Cloud Edition gateway for enterprise-wide data aggregation and monitoring.
Ignition Cloud Edition will fully round out our Ignition edition offerings, joining standard Ignition for on-premise control and Ignition Edge for embedded field devices.

How Ignition Cloud Edition Will Be Different
This new product will differ from the standard version of Ignition in three key ways: distribution, purchasing, and features.
Distribution
Unlike standard Ignition, Ignition Cloud Edition won't be a service provided directly through Inductive Automation, so it won't be downloaded from the Inductive Automation website. Like other cloud-based applications, it will be made available through your preferred cloud infrastructure marketplace.
Cloud Edition will initially be available through the Amazon AWS Marketplace, followed by the Microsoft Azure Marketplace, as a pre-built image or container, with plans for release on other cloud providers in the future.
Purchasing
Since Ignition Cloud Edition will be purchased through a cloud infrastructure marketplace, there is no need to buy an upfront license as with standard Ignition. This allows for elastic deployments, scalable payment options like pay-as-you-go, as well as the ability to adapt compute size and number of instances as needed.
Features
Ignition Cloud Edition will run in the cloud, so it won't be ideal for direct data acquisition from plant-floor PLCs. For this reason, it won't have Ignition's original device drivers built in. Instead, Cloud Edition will have a collection of cloud connector modules for cloud-native technologies such as document databases, message queues, and key-value stores like MongoDB, Kafka, and Redis.

Benefits of Cloud Computing Technologies
Ignition Cloud Edition will be a cloud-based technology accessible on any device with an internet connection, enabling a range of improvements in reliability, speed, accessibility, scalability, and cost.
Reliability
The cloud is available 24/7 and uses a self-sufficient server infrastructure like the Internet, which means you will not have to worry about physical maintenance, power redundancy, and cooling issues, as these will be handled automatically by the provider.
In addition, advanced networking technologies like virtual private clouds will be able to help securely extend your on-premise network.
Speed and Accessibility
Ignition Cloud Edition will be easily accessible from your cloud infrastructure, won't require installation, and will work as fast as your internet connection. This means anyone with the login key will be able to leverage its features and data and It will provide access to redundant and/or geographically dispersed data centers.
Scalability and Cost
A key benefit of Ignition Cloud Edition's infrastructure is elasticity. If you find that you need more or less computing power than you anticipated, you will be able to scale the infrastructure much more easily than with an on-premise infrastructure, without incurring additional maintenance costs. Acquiring extra storage will be much like buying cloud storage space for a smartphone.
In addition, advanced scaling techniques such as scale-out architectures are easier to set up in the cloud, especially if you use our example architecture templates.

Hybridize Your Control System
In most cases, on-premise systems are the right choice for control systems because they have to be on the right networks for data acquisition, and you don't want to open up those networks to the internet for security reasons. However, Ignition Cloud Edition will be tailored to specific use cases that involve the cloud, and it will enable the development of flexible control systems that combine the best of on-premise and cloud-based architectures.
With Ignition Cloud Edition, Inductive Automation strives to enable the next generation of control systems and the ability to create hybrid architectures that meet the needs of every industry.
---