If you love to build,
you'll love Ignition.
There's nothing better than thinking of a new idea and then making it a reality. With Ignition, there is finally a software tool powerful enough to carry out the biggest ideas in industrial automation. Now you can build virtually any project for HMI, SCADA, MES, and beyond. Ignition lets you accomplish more in less time than ever – and helps you rediscover the passion for building.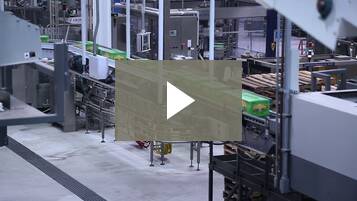 Powerful Enough for

Any Project
Ignition is a rapid application development (RAD) tool that empowers you to build practically any kind of industrial software application, whether for a specific department, the plant floor, or your entire enterprise. Ignition's full-featured, out-of-the-box Designer combines an object-oriented development environment with the industry's most robust set of development tools:
Time-saving templates & tools

Rich component library

Powerful data-binding functionality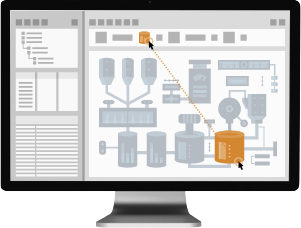 Flexible Enough for

Any Architecture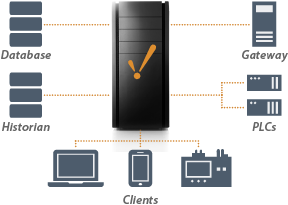 Ignition's modular architecture makes it easy to customize your system by adding the exact functions you need. Its server-centric web-deployment model is flexible enough for any architecture and scalable enough for companies of any size. Ignition's seamless connectivity with databases, PLCs, historians, ERP systems, and more makes it IT-friendly.

Capable Enough for

Any Industry
The power, flexibility and scalability of Ignition put it in a different league from any other HMI, SCADA and MES software, and allow companies to build a system around their specific processes. That's why thousands of enterprises around the globe and in virtually every industry are making Ignition their industrial software tool of choice. See what innovative professionals are building in these major industries:
Industries using Ignition:
Recycling

Water & Waste Water

Oil & Gas

Data Centers
See More »
Lumber

Food & Beverage

Packaging

Power

Download Ignition today and start using the world's most powerful SCADA software in minutes.
Download the full version free

Works on any major platform

Use it as long as you like
Learn How to Build Anything