3 Ways Ignition is Modernizing Water Utilities
11 minute read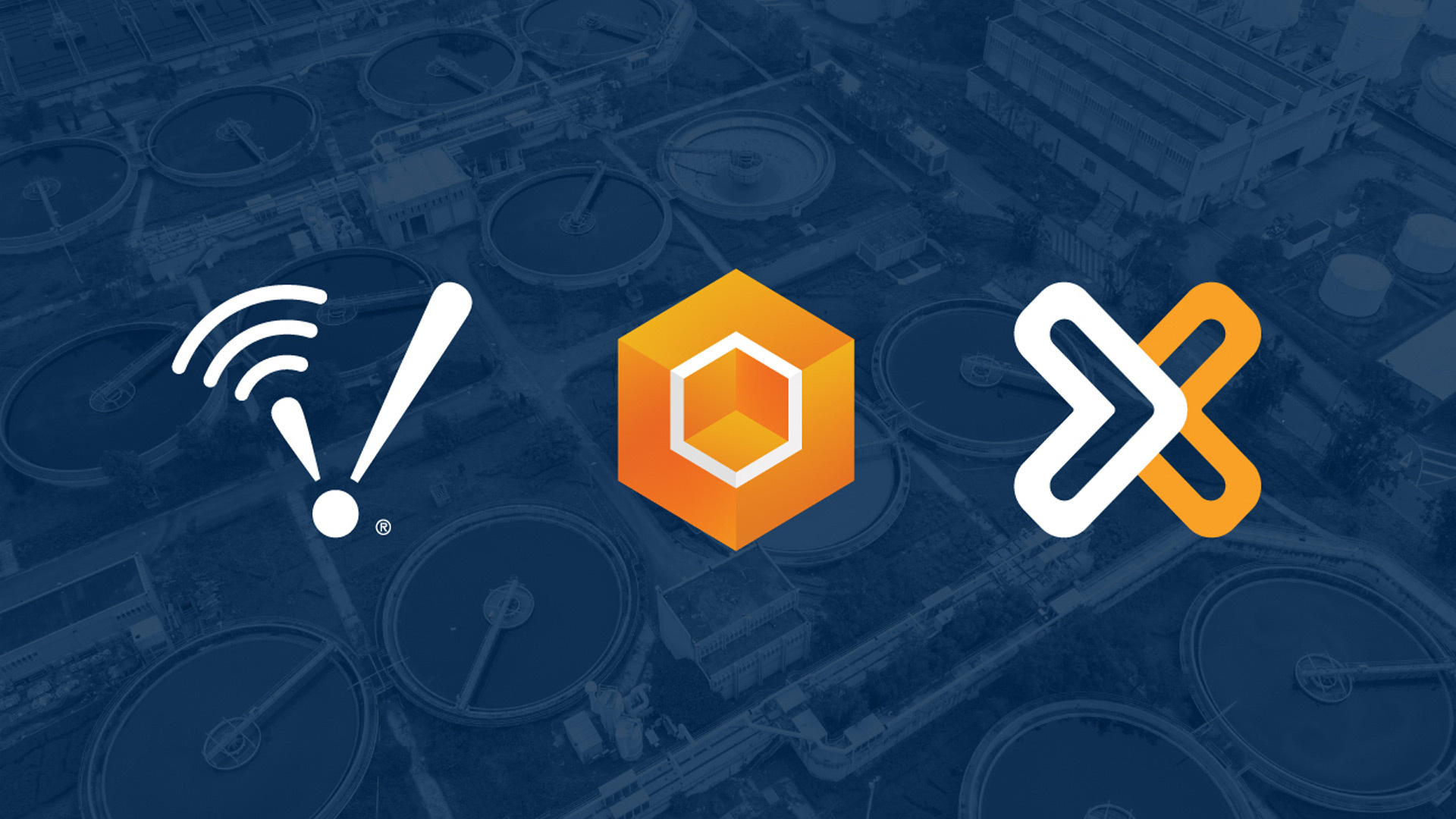 At Inductive Automation, we have always championed water and wastewater utilities, so when a recent hacking attempt in Florida caught our attention, it underlined just how vitally important yet underfunded water utilities are. We strive to provide free resources and affordable solutions for organizations with limited budgets, helping them to create cutting-edge systems without exclusionary pricing. Really, there's nothing more inspiring to us than stories of how utilities are discovering innovative ways to upgrade their processes while saving money with Ignition.
We decided to collate three of our favorite recent articles from Water & Wastes Digest highlighting integrators and end users who utilized Ignition Edge, the Ignition Perspective Module, and Ignition Exchange to build more efficient SCADA solutions. Below, you can see how edge computing is making data collection faster and more reliable, how mobile technology is changing the status quo on the plant floor, and how collaboration across the SCADA developer community benefits everyone from the end user to the industry at large.
Edge Computing Brings Data Processing Closer to the Source for Faster Reporting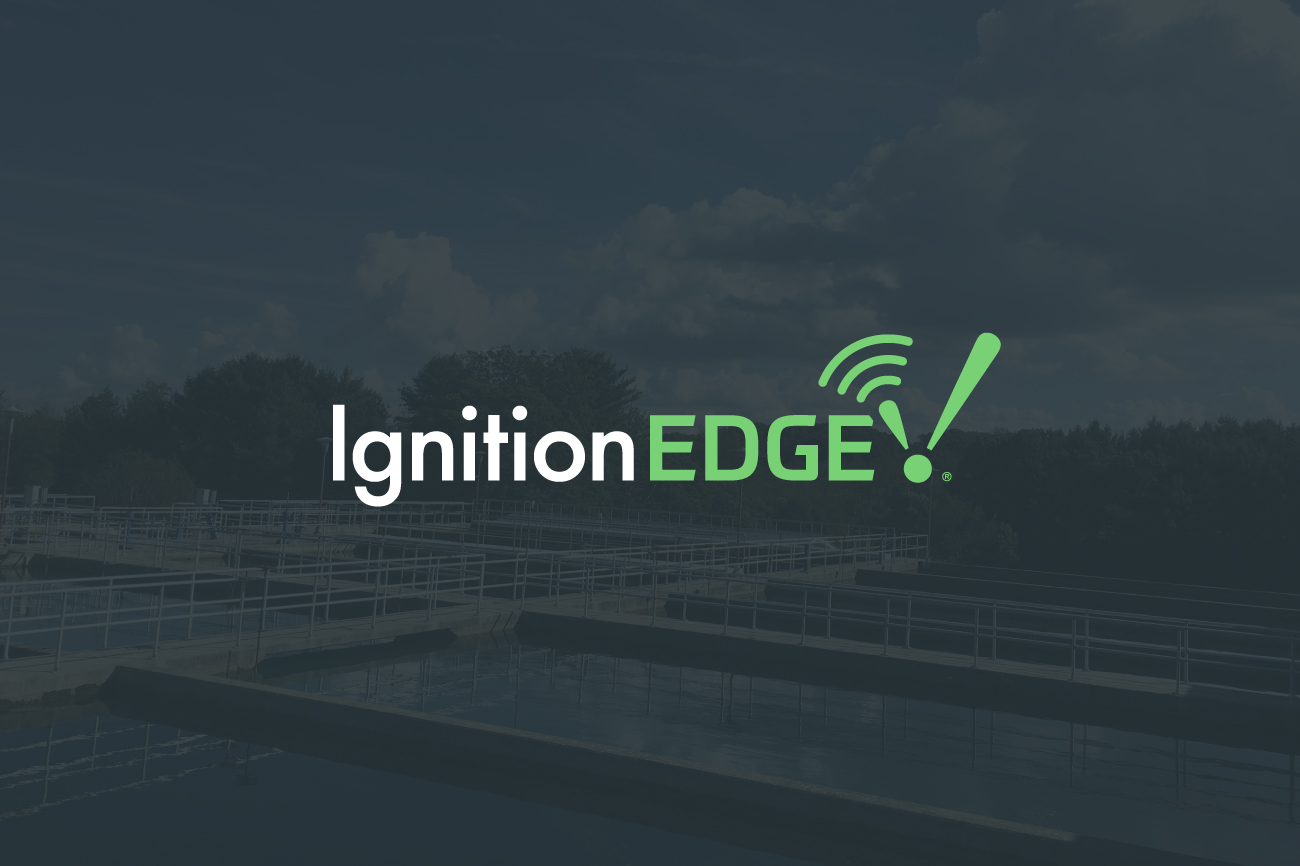 To maximize efficiency and adhere to ever-increasing regulations, water and wastewater utilities need access to real-time data from all of their sites – even those located in remote areas. However, polling under legacy protocols may only receive data every 15 minutes, with data collected and relayed to a central server far away, increasing latency.
"Sometimes, data that's even a few minutes old is too old to be useful," said Crayton White, automation integrator at Contact Automation, Inc.
Critical data at remote sites is also vulnerable to being lost. "A lot of customers are dealing with issues like bad weather where they have to say, 'Okay, we're going to lose data' and just have to deal with it and lose visibility," said Travis Cox, co-director of sales engineering for Inductive Automation.
Edge computing reduces data latency by installing servers or other computing devices onto or next to plant-floor devices so that data can be processed as close to the source as possible, resulting in lower bandwidth and therefore lower costs. With localized polling and the ability to locally store and forward data, operators can get access to more data and are able to pull it faster because it's right next to it instead of going over a satellite network, Cox said.
Data integrity is also protected. "One-second data is stored for over a week, so if there is no connection and the connection comes back online, the system can backfill and operate with that data," said Trent Boudreaux, director of technical services at The Integration Group of Americas Inc. (TIGA).
Ignition Edge offers software solutions for data collection, visualization and system management at the edge of the network, allowing users to migrate legacy infrastructure to the MQTT protocol to implement an end-to-end IIoT architecture. The software can also be embedded onto legacy hardware for visibility through local HMIs.
White performed a full SCADA upgrade for Sylvan Lake in Alberta, transitioning the utility from a traditional SCADA to Ignition utilizing MPPT technology, which included transitioning 21 water and wastewater sites into one SCADA system. "[Ignition Edge] really cut down on hardware requirements at each site," White said. "It simplified how to make the edge smart by just replacing the radio hardware. I did not have to replace the control systems or anything."
"They had complete and reliable control with real-time, live data and better diagnostics on communications stats," White said.
Ignition Edge also laid the groundwork for future expansion. "Once I was done configuring one station, most of the backbone was completed with the edge so I was able to mimic that into each site," White said.
Ignition Edge makes managing many devices easier since it does not require users to go to each device one-to-one. "With Ignition Edge and EAM, we can manage those in batches. We can manage EAM tasks to update the configuration for all edge devices periodically and schedule it if we want," Boudreaux said.
"You can bring data buffering into the cloud, adding tags in, just as easy as a full-blown system," said McKenzie Santin, associate director of energy at NLS Engineering. "You can use it as a data collection node that brings it back to the centralized system, historized and stored long-term."
"By going with Ignition and going with architecture from the edge all the way through the enterprise and with the use of mobile, we were able to take the client from a very dated system to a state-of-the-art, completely digitally transformed SCADA and mobile user interface," said John Miller, president of TIGA. "Digital transformation, and you hear about it all the time, is the capability to deploy our team in the field to put hands on these custom industrial PLCs, to really transform them into edge devices with Ignition Edge that seamlessly communicate to the entire architecture."
A Mobile-First SCADA Solution for Users on the Go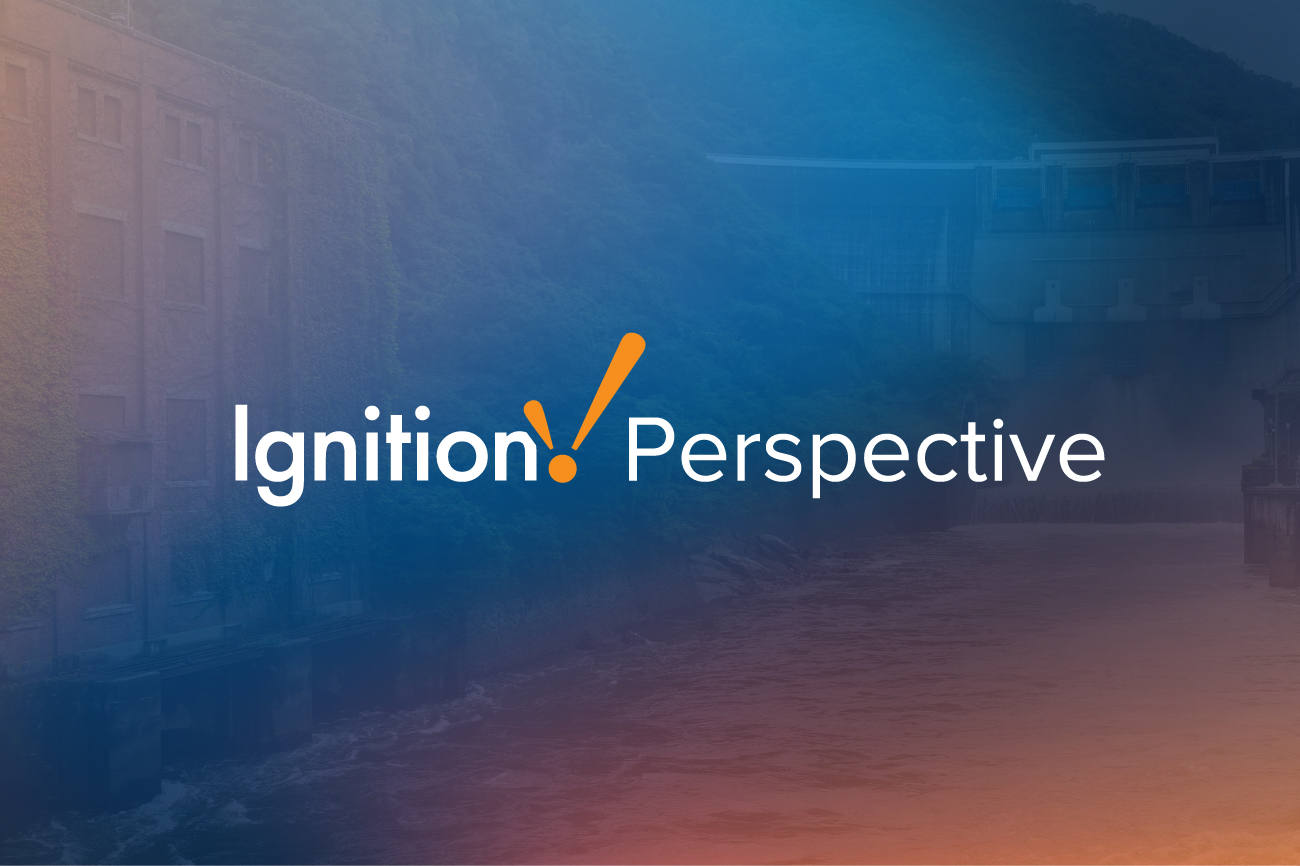 SCADA systems in the 1980s and 1990s were designed for the traditional plant setup: operators using fixed monitors at their terminal or workstations scattered around the plant. However, today's "typical" plant setup looks very different, said Mike Crawford, VP of operations for NLS Engineering.
"People don't sit and operate in a terminal," Crawford said. "It's more common for an operator in a facility to be remote and need to monitor and control the facility from their phone, iPad or laptop."
Demand for a mobile-first SCADA solution has grown with the rapid adoption of mobile technology in the industrial workplace. Many SCADA visualization tools are built as a desktop application, said Cox. Adapting a desktop application to mobile limits functionality for the user and makes customizing the application tricky.
Rather than adapt to mobility, Cox said Inductive Automation built the first truly mobile-first SCADA solution, the Ignition Perspective Module. Perspective can run on any major operating system, including natively on iOS and Android with their app. The application works on any device with a web browser, is fully HTML5 and CSS3 compliant and does not require Java installation or plug-ins. Perspective also works with other Ignition modules like the Vision Module.
"There are no other products out there that allow you to develop any kind of application that is pure-web, in HTML5, mobile-first and mobile-responsive," Cox said.
Chris McLaughlin, SCADA and MES specialist for Vertech Industrial Systems, has worked with the Ignition platform for the past decade. He said he uses Perspective now for all of his Ignition development. By using Perspective, McLaughlin said he can design screens more easily and efficiently regardless of their size or resolution.
"[With Perspective], I don't even ask people what resolution this is going to be in. It doesn't matter, because it's automatically doing it," McLaughlin said. "Whether you have a giant screen or a laptop with terrible resolution, you don't have to design screens differently. Everything is mobile-responsive no matter who the user is."
A mobile solution allows users to leverage their mobile device's sensors, including GPS, Bluetooth, camera, barcode scanner, touch gestures and accelerometer.
"It's awkward to take a photo with your laptop, but it's really easy to do with your phone or tablet," McLaughlin said. "All of a sudden, service forms or maintenance-related stuff like trouble tickets and notes, you can include pictures with it. Related information and trends can all be auto-populated from a barcode scan."
Operators can also send secure web links to the application that anyone can view in a web browser. "Because everything is in a browser, it's more natural and contained," McLaughlin said. "A lot of times we'll bring in map dials or bring in windy.com or weather.com as pages within the screen. Everything is URL-driven."
To ensure systems are secure, Perspective was built with modern cybersecurity protocols. "We want to make sure there are no barriers, that you can get data to everybody and know how to secure it and protect it," Cox said. Users can use a single sign-on with their existing corporate credentials to access all of their accounts and integrate Perspective with corporate identity infrastructures that use two-factor authentication.
"If your system feels modern, users automatically think better of it, and user adoption goes better," McLaughlin said.
The increased functionality leads to an improved experience for the user and designer, McLaughlin said. "From device to device, Perspective interacts with you and feels more intuitive as a user. It opens up everything that was available on your phone or tablet."
Creating Collaboration and Sharing Resources Within the SCADA Developer Community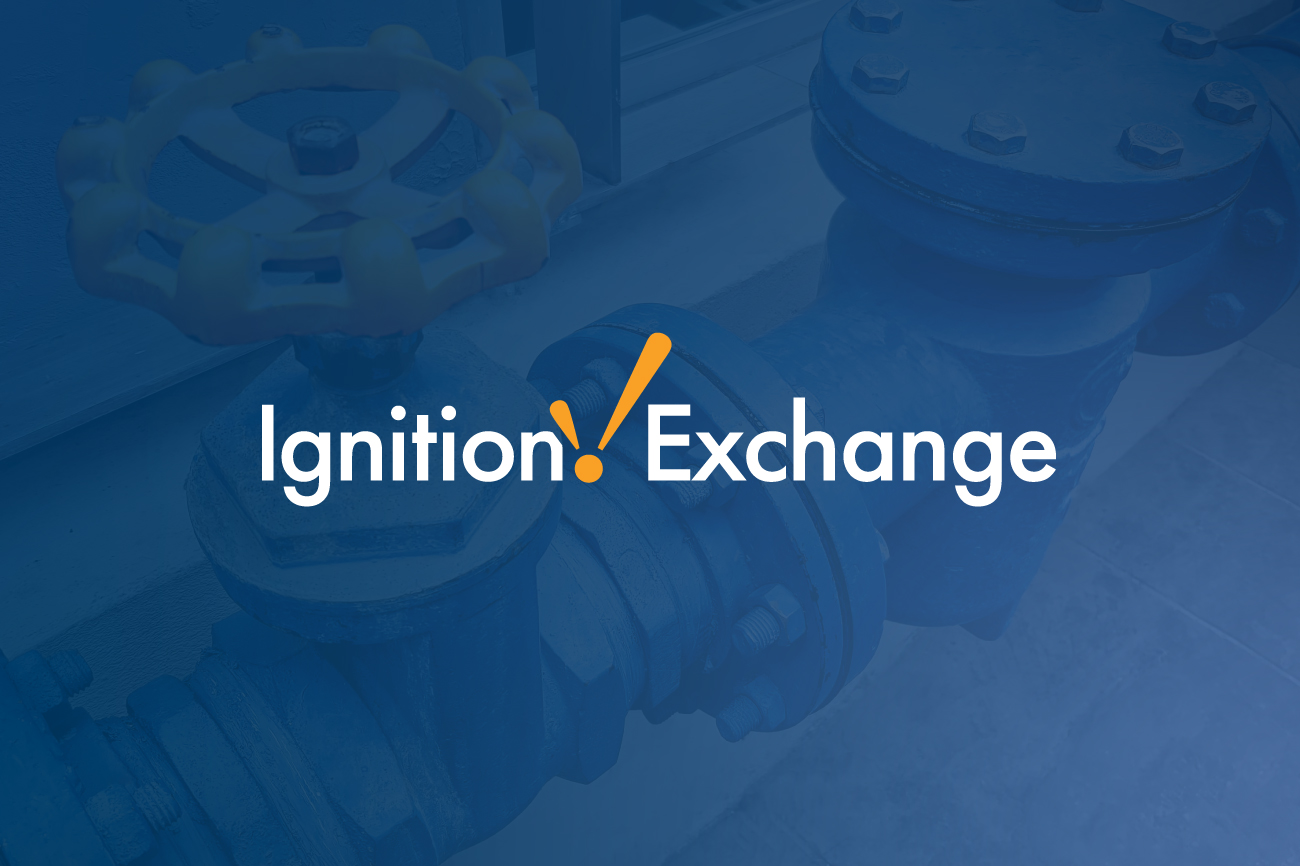 SCADA operators and managers often work under tight deadlines to develop applications quickly. Open-source communities that share information and resources among users can offer powerful advantages: jumpstarting application development, providing pre-built SCADA resources, sharing work with the SCADA developer community and collaborating with others.
Those with an IT background understand the benefits of open-source movements, Cox said. However, an open-source community in the industrial world was "pretty unheard of."
Companies want to protect their proprietary IP, and there can be reservations about sharing resources. And while no one is sharing their trade secrets in these public forums, "if we can share and collaborate as a community, we can propel each other faster and solve challenges," Cox said. "It allows the end users to win at the end of the day."
Ignition Exchange, launched in September 2019, offers a free library of resources developed by the Inductive Automation team and Ignition users. Anyone can download pre-built templates, scripts, views, styles, reports and UDTs as a .zip file and import them into their Ignition gateway. Users can choose to upload their own resources to a private account or choose to share them within their organization or publicly.
Leveraging these resources allows developers to save time. Instead of repeatedly rebuilding assets, they can build on existing templates and projects to devote time to the heart of their application. Templates allow users to make updates from a single point, with changes propagating throughout the entire project.
Corso Systems, the first integration company to upload resources to Ignition Exchange, uses the Exchange to share resources within their organization and publicly. "[The Exchange] expands upon Ignition's built-in capabilities," said Corso Systems President Alex Marcy. "It makes the baseline for what you can do with Ignition a lot higher."
"They can see where people have taken this and come up with new and interesting ideas of their own," Marcy said. "It raises the overall skill level of people in the industry."
An open-source community can be particularly beneficial to municipalities with limited budgets. "The nature of being a municipality is that you might not have the budget for more interesting things that exist in the larger manufacturing space," Marcy said. "Having companies give back in Exchange allows information to be shared and people in the water and wastewater industry can benefit from that without being the ones to make the initial investment in development costs."
"We use Ignition Exchange as a way to give back to the community and release interesting things and pieces of products that we were able to white-label and that are useful in wider contexts than whatever project we have developed it for," Marcy said.
To further boost community engagement, Inductive Automation recently released Ignition Maker Edition, which makes the product available for free personal use, such as home automation projects. "You can build anything with Ignition, whether it's an HMI/SCADA system or to manage bills at home," Cox said.
As time passes, the Ignition Exchange will continue to grow more valuable. "The whole idea we wanted to facilitate with Ignition Exchange was to provide a platform [users] can share with the community and collaborate and cross-pollinate to leverage that," Cox said. "The more that is contributed to the Exchange, the more people are able to pull from it."
What Can Ignition Do For Your Facility?
These stories are just a few examples of how Ignition can transform the way water utilities operate. Whether you need edge computing, mobile adaptability, a community to share and nurture ideas, or a complete platform for creating innovative HMI, SCADA, and IIoT applications, Ignition has a solution.
For further reading on how Ignition is helping water utilities succeed, here are some fascinating case studies from Water & Wastes Digest:
To learn more about how Ignition can help modernize your facility, explore our Ignition Products page or schedule a free demo with one of our knowledgeable representatives.
Want to stay up-to-date with us?
Sign up for our weekly News Feed.
By clicking "Sign me up," you agree to the
Terms of Use
, and the submission and processing of your data. Your privacy is very important to us. We will never sell or rent your information.
Privacy Policy