Speakers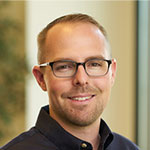 Ray Sensenbach
Design Department Manager
Inductive Automation
Steven Fong
Director of Information Systems
Inductive Automation
Stevenson Yuan
Internal Systems Manager
Inductive Automation
An effective HMI is more than just data on a screen: it should be a well-thought-out visual tool that helps the operator recognize and resolve problems quickly. This session will present HMI design and UX principles as well as practical tips for implementation.
Posted on October 1, 2017
Want to stay up-to-date with us?
Sign up for our weekly News Feed.
By clicking "Sign me up," you agree to the
Terms of Use
, and the submission and processing of your data. Your privacy is very important to us. We will never sell or rent your information.
Privacy Policy