Embracing the Cloud: How 4IR Solutions' Ignition-Powered Platform Accelerates Life Sciences and Manufacturing
19 min video
/
1 minute read
Speakers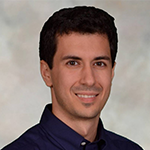 Joseph Dolivo
CTO
4IR Solutions Corp
James Burnand
Chief Executive Officer
4IR Solutions
Industrial organizations, particularly in regulated industries like Life Sciences, have historically been hesitant to store GxP data in the cloud. But with COVID-19 pushing many organizations into accelerating their digital transformation roadmaps, the cloud has become a differentiating, and in some cases essential, technology that allows manufacturers to stay competitive through cost savings while enabling new ways to drive value. With deep experience in the Life Sciences industry, 4IR Solutions has developed a new cloud-hosted platform powered by Ignition, designed to meet the unique regulatory and compliance challenges faced by Life Science manufacturers, including Data Integrity and 21 CFR Part 11. This session will provide an inside look at how this platform makes Ignition a Smarter, Faster, Stronger tool by putting security first while enhancing Ignition's core capabilities through integration with cloud-native technologies. Executives from 4IR Solutions will provide an overview and demonstration of the platform and discuss how system integrators and manufacturers alike can leverage their existing Ignition skills to deliver secure, compliant, and cloud-enhanced solutions on top of 4IR's managed platform.
Posted on November 9, 2021
Want to stay up-to-date with us?
Sign up for our weekly News Feed.
By clicking "Sign me up," you agree to the
Terms of Use
, and the submission and processing of your data. Your privacy is very important to us. We will never sell or rent your information.
Privacy Policy