Ignition Community Live: Elevate Your Experience at ICC 2023
44 min video
/
40 minute read
Speakers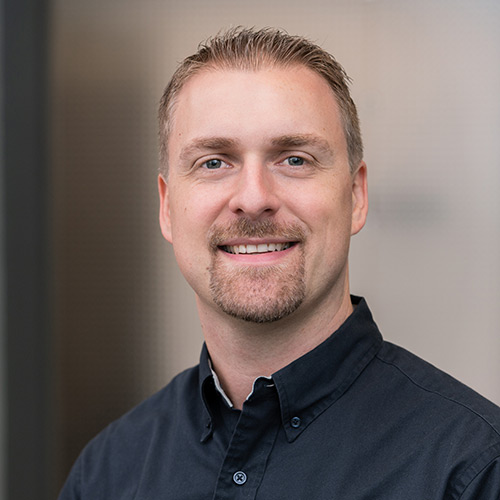 Travis Cox
Chief Technology Evangelist
Inductive Automation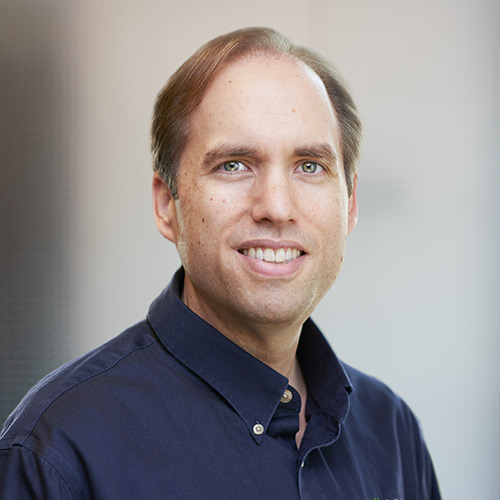 Doug Dudley
VP of Marketing
Inductive Automation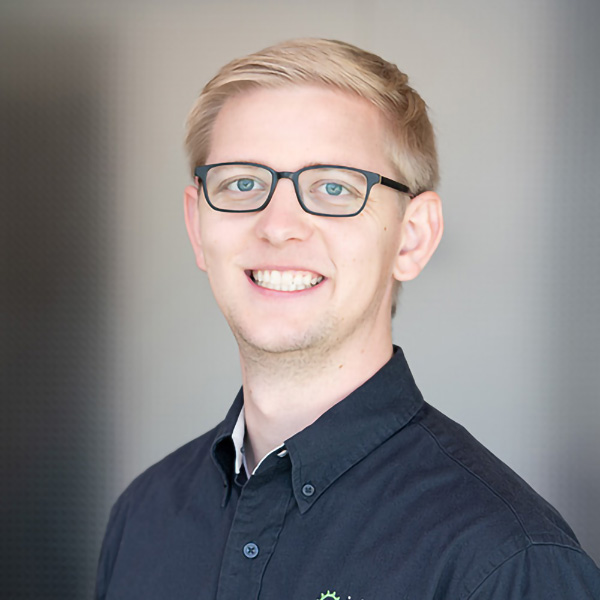 Kent Melville
Director of Sales Engineering
Inductive Automation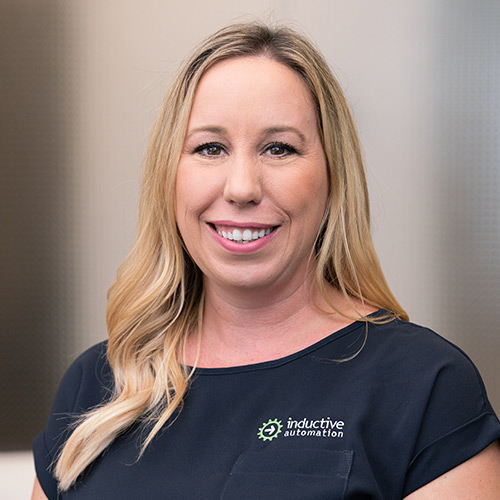 Kristine Zukose
Director of Public Relations
Inductive Automation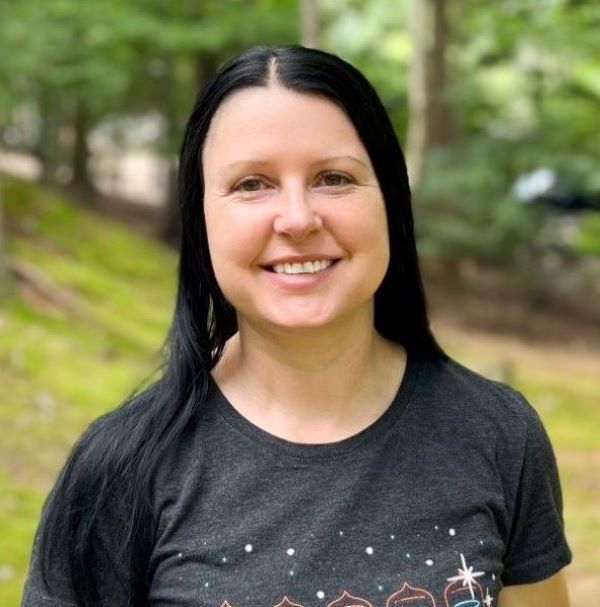 Adrienne Harvey
System Engineer
Corso Systems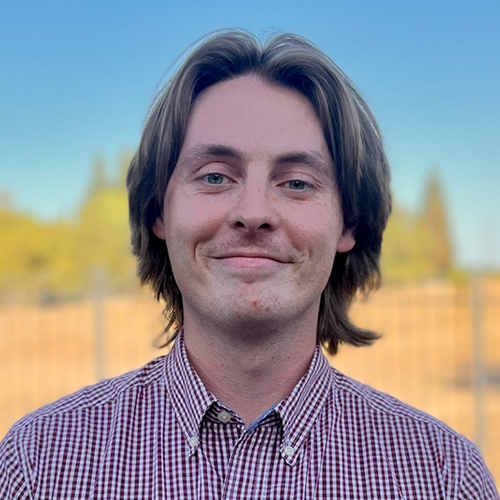 Keith Gamble
Information Solutions Engineering Manager
Barry-Wehmiller Design Group
The Ignition Community Conference (ICC) is coming up and it has plenty of new additions for future attendees to catch up on. At this special ICC preview, learn about the expanded options for viewing and participating including the ICC Livestream, the all-new Table Talks, and much more. Plus, get a sneak peak at perennial ICC favorites like the Keynotes, the Build-a-Thon, Exchange Challenge, the Discover Gallery, Workshops, and more.
Prepare to participate in another amazing event. We can't wait for the Ignition community to elevate ICC 2023 to new heights!
Webinar Transcript
00:00
Kristine Zukose: Hello, welcome to Ignition Community Live. This is episode 41, Elevate Your Experience at ICC 2023. Thanks for joining us for this exclusive preview of our upcoming conference. My name is Kristine Zukose, and I'm the Director of Public Relations here at Inductive Automation. I'll be moderating and co-hosting today's webinars with some of my colleagues, who I'll introduce now. There's Travis Cox, who is the Chief Technology Evangelist, Doug Dudley, who's our VP of Marketing, and Kent Melville, the Director of Sales Engineering. All of us are very involved in the Ignition Community Conference. I contribute to the conference by leading the team that's responsible for welcoming our Ignition community to Folsom.
00:44
Kristine Zukose: We handle all of the conference logistics, meals, as well as the much-anticipated networking events. Travis, Doug, and Kent, can you each tell us about some of the hats that you wear for ICC? Travis, Let's start with you.
00:57
Travis Cox: Yeah, thanks, Kristine. So I absolutely love ICC, and I've been grateful to be involved with it for every year since we started it. And usually, my role with ICC is more on the content side, but now our team's gotten a lot larger. It's really exciting to see more folks providing sessions and education out there. So today, I focus more on... I'm part of the keynote address. I'm on the panel that looks at all the Discover Gallery entries, which is one of my favorite parts of ICC. And, of course, I love just being there and networking with everybody. So, and at the very end too, the Build-a-Thon, which is one of my favorite events of all time. So, that's how I contribute, and I'm really looking forward to it this year.
01:39
Kristine Zukose: Thanks, Travis. Yes, can't forget about the Build-a-Thon. Doug, can you tell us a little bit more about your role?
01:47
Doug Dudley: Sure. Like Travis, I've been working on the conference since its very beginning. I think I've been involved in just about every aspect of it. As a VP of marketing, I'm responsible for both the marketing division as well as the PR division. And those two divisions are the ones that work on the conference the most. So, working on content, helping with things like the keynote, Discovery Gallery, logistical stuff, just kind of, just about everything with the conference, I've had some role to play. And it's a great event. I love doing it every year. It's been awesome to see it growing and getting bigger and see the community grow around it. So, really enjoy my time working on the project.
02:28
Kristine Zukose: Absolutely. Thank you, Doug. And last but not least, Kent, how are you involved?
02:34
Kent Melville: Yeah, I've also been participating in ICC for quite some time now. And yeah, I've given sessions, I've done workshops, have been the host of the Build-a-Thon since its inception. You also may have seen me singing on stage, singing in the parking lot, all over the place. But yeah, mostly I'm out there talking to people and getting to meet everybody, which is always my favorite part of ICC.
03:00
Kristine Zukose: Awesome. Thank you, Kent. We also have some guests from the Premier integrator community today. Keith Gamble is Information Solutions Engineering Manager at Barry-Wehmiller Design Group. Adrienne Harvey is Systems Engineer at Corso Systems. Barry-Wehmiller Design Group and Corso Systems are our two finalist competitors in the Build-a-Thon. So they're here to get us excited for the competition. Keith and Adrienne, can you each tell us a little bit more about yourselves and what you do in your jobs? Keith, we'll start with you.
03:30
Keith Gamble: Hey, thanks Kristine, I'm Keith Gamble. I'm a software engineering manager in Northern California for Barry-Wehmiller Design Group. We're an enterprise integrator focused on anything from SCADA through software engineering applications. I've been using Ignition for, I think, a little over six years. I've been in Design Group for about three years, and this year we are really excited to take part in the Build-a-Thon and ICC overall.
03:54
Kristine Zukose: Thanks Keith. And Adrienne, how about you?
03:58
Adrienne Harvey: Hi, I'm Adrienne Harvey. I've been at Corso Systems for about a year and a half. I'm a systems engineer, primarily working with Ignition, although I'm somewhat regarded as a human Swiss Army knife. My background is computer science, e-commerce, and digital arts with a side of lifelong interest in automation and troubleshooting. So, the Build-a-Thon, very exciting.
04:21
Kristine Zukose: Great. Well, thank you both for being here. Alright, so here's the agenda for today. First, Doug will be taking us through the conference details and theme, as well as the content sessions and table talks. Then Travis will tell us about the Discover Gallery, keynotes, Ignition Exchange, and the Sparkplug Data Dash. And Kent will tell us about the Build-a-Thon along with competitors Adrienne and Keith, and I will go over the golf tournament dinners and reception.
04:48
Kristine Zukose: Finally, we'll wrap things up with some Q and A. If any questions come up for you during the presentation, type them into the questions area of the GoTo-Webinar control panel. We'll try to leave plenty of time at the end of the presentation, but if we're not able to get to all of the questions today, please reach out to us afterwards. Also, a recording of today's presentation, along with the slides, will be available in a couple days on our website in the resources section. Now that we've introduced all of today's speakers, let's go into this year's ICC. Doug, can you talk about this year's ICC theme, Elevate? What factors went into making that decision?
05:25
Doug Dudley: Yeah. So, Elevate really felt like a good theme for this year for a couple of reasons. First, we released Ignition Cloud Edition this year on both the AWS Azure marketplaces. And we like the idea of having something that kind of tied that in, maybe in a little bit of a subtle way. And elevate was a way of doing that. You can see in some main artwork there's some clouds there kind of hint at that. But that felt like one reason. And the other thing is we just wanted a theme that just expressed kind of overall positivity, hope for the future. I think we're entering the post-COVID era right now, and there's a lot of people wanting to get together. We certainly seen a lot of activity for, in our company going to more trade shows, more people attending trade shows.
06:08
Doug Dudley: We have a high level of interest and in people coming to conference this year. And we just wanted to celebrate us all getting together and having that positive community experience and looking towards the future. And we felt like elevate was a good word to… And a good theme to kind of express that. I also think that our branding team did a really good job of doing the visuals here to kind of emote some of that. Also, just kind of a side note, as a the member of the committee that works on the conference here Inductive Automation, we also kind of took Elevate as a little bit of a challenge to elevate many parts of the conference to make it the best experience we can for our attendees that they've ever had.
06:48
Doug Dudley: We take that challenge every year, but this year we definitely took some of that on and hope as we go through some of this stuff, you'll see some of the different things and new things we're doing this year to accomplish that. Alright, so some information about the conference. The in-person conference is gonna be taking place on September 26th and 28th, and that is gonna be at the Harris Center in Folsom, California. Another thing is we are back to three days. We did two days last year, we're adding that third day. That was actually the most requested thing when we did our post-conference survey last year. People wanted that third day back so they can network more and talk to each other, and so we've added it back.
07:26
Doug Dudley: So, day one is gonna start with some exhibitor demonstrations, which I'll go into more detail here in a minute. Then there'll be the unveiling of the Discover Gallery. People can watch those videos. A new feature called Table Talks that we'll talk a little more about in a minute. And then, of course, we're gonna end with food trucks that day. And then, day two, that's where we'll have the Main Keynote to kinda kick off the session portion of the conference. We'll have breakout sessions and panels. And then, the end of day two, we're gonna have our HQ dinner. But this will have a theme of an IA birthday because it's gonna be our... It's our 20th year anniversary this year.
08:00
Doug Dudley: And, on day three, we'll finish the conference with a Technical Keynote. Plenty more great sessions. And, of course, the Build-a-Thon to kinda wrap things up. So, let's talk about some of the exhibitors. So we brought the exhibitors back this year. They were part of the virtual conference last year, or the... I would say the exhibitor demonstrations were part of the virtual conference last year. We've got a lot of great exhibitors this year, and those that are in the diamond level will be doing some demonstrations, product demonstrations in stage three to showcase their solutions. These will be 30-minute presentations and really highlight some of the great offerings of our exhibitors.
08:37
Doug Dudley: Attendees will be able to check these out if they like. They'll be going on throughout day one for people to see. And I think there'll be a lot of great solutions there people can possibly incorporate to their own system. So, we're excited about bringing this back, and we're excited about having lots of great exhibitors at the conference again this year. This year we're offering two ways to experience the conference. Attendees of course, will be able to come in person, as I just mentioned, at the Harris Center. And they can also come, or attend, I should say, virtually through the ICC Livestream Pass.
09:11
Doug Dudley: So, we'll talk about the pass in a minute, but let's go into a little bit more information on the in-person. So, of course, those attending in person are gonna have to purchase a ticket. Just a note on that. You're gonna have to do that pretty quickly because it's selling out really fast. I think we only have about 50 tickets left. So, if you still haven't got your in-person ticket, you're gonna wanna move because they're selling out quick. You're also gonna need to make travel arrangements, of course, to come to Folsom to attend in person. We tried to make this a little easier. We created a plan your trip page that exists on our conference website that has information about the airport and directions as well as recommendations for food and stuff while you're out here and even activities you can do.
09:50
Doug Dudley: So, if you want a little help planning your trip, I would recommend going to our website and checking that out. Couple other notes here for in-person attendance there is an ICC dress code. We recommend business casual for in-person attire. And then there is a code of conduct. It basically just boils down with keeping the conference environment educational, professional, safe, and harassment-free for everybody. You can read the full code of conduct on our website if you are curious about that.
10:16
Doug Dudley: So, the Livestream Pass is a new feature this year. What this allows you to do, if you get the live stream pass, is you'll be able to access all the sessions from day two and day three live when they're happening. So, we'll be streaming all those sessions. We won't be streaming stuff from day one 'cause day one is almost all networking events, but everything on day three... Day two and day three will be streamed. People will be able to watch that when it's live. Those recordings will also be almost instantly available after the stream is over. So, people who miss a session or wanna watch later, they can do that as long as they have the livestream pass active.
10:54
Doug Dudley: So, that's a great way of attending if you can't make it out, weren't able to get a ticket in time, or other circumstances, you can still attend from the comfort of your own home or office, what have you, through that way. So, we wanted to provide this because last few years we've done the virtual conference, we've gotten a larger audience of people outside the US and people that haven't been able to come. And so we wanted to still be able to make it possible for people to come even if they couldn't come in person. So, that's a little info about the Livestream Pass.
11:24
Kristine Zukose: Awesome, thank you, Doug. Now let's get into the content. Can you share some highlights?
11:31
Doug Dudley: Yeah, absolutely. We've got a lots of great sessions, and you can check out the full schedule on our website. I'll just highlight a few of them here that I'm kinda excited about. So one of them is "Deployment Patterns for Ignition on Kubernetes." So Kevin Collins, who has presented multiple years now, is a great presenter. He'll be returning as a presenter this year. And he'll be doing this session to demonstrate how to harness the combined power of Ignition and Kubernetes. The session will offer an in-depth look at methods for effectively automating deployment, scaling, and management of containerized ignition applications.
12:07
Doug Dudley: Another one I wanna highlight here is the "Introduction to Automated Testing of Perspective Projects." So in this session, attendees will learn the most effective ways for leveraging automated testing to safeguard your development to production process. This session will start by outlining how the core tenets of testing apply to automated testing leading directly in the best practices for verifying that your Perspective project development is production ready.
12:34
Doug Dudley: And then "What is That in the Sky? An Intro to Ignition in the Cloud." This session will introduce cloud deployment concepts, discuss what architectures and scenarios benefit the most from cloud-based integration, and also share some real-world use cases. So, there's a bunch more sessions, I think we have 22 in total, and if you wanna see the full schedule, you can check that out. They're not all posted up there right now, but we're adding new sessions every week, so you can see the full schedule as we get closer to the conference.
13:06
Doug Dudley: Something I wanna highlight is table talks, which I had mentioned a few minutes ago. This will be taking place on day one of the conference and it's a new feature. The table talk is just simply a discussion group that's formed around a topic. So, the way we'll facilitate those groups is on the website and on the ICC app. There'll be a place where attendees can claim a time spot and submit a topic for discussion. So, each table talk will be assigned a table in our pavilion, which is the tenant area we have outside the conference, outside the Harris Center. And other attendees will be able to see what table talks or discussion are scheduled at which tables, and they can join those if they're interested in joining the conversation.
13:46
Doug Dudley: So, it's really just a way for attendees to more easily get an interested and informed group together to discuss something that they wanna discuss. And we're really excited about this feature thing that'll really supercharge our networking, and we're hoping that we'll get us a lot of really good discussions going in that first day. So, I'm really excited to see how that all comes together, and I'm sure we'll have some great discussions because of the table talks.
14:14
Doug Dudley: Alright. So, after the conference is over, the learning can keep going with post-conference virtual workshops. We did virtual workshops last year as well, and they were really, really popular, so we wanted to bring them back. So, these workshops won't be happening during the actual conference. They're not included in the price of registration. They're an additional cost. But they are happening the weeks after the conference is over. So, there's gonna be a wide range of topics. I've just listed a few of those on the slide here, and I think there's a few more. All the workshops will be delivered virtually and will be offered at a lot of different times between the days of October 2nd and October 11th.
14:56
Doug Dudley: So, people will have a lot of different times to choose from, and they'll be able to attend virtually. So it'll be easy to fit into people's schedule and their situation. Every workshop will be an hour and a half long, and there will be a limit of 20 attendees per workshop. So, if you are interested, you'll wanna reserve your seat pretty soon. Those workshops just became available for purchase, I think, yesterday. They are available now, and if you wanna claim your seat, I would recommend you start doing that, so.
15:25
Kristine Zukose: Thank you, Doug. There's a lot to look forward to. And now, let's talk about one of the biggest parts of ICC, the Discover Gallery. Travis, can you share more about that?
15:35
Travis Cox: Absolutely, Kristine. Yeah, so the Discover Gallery is one of my favorite parts of ICC, and it really presents a captivating with video exhibition of all the remarkable real-world Ignition projects that are being developed by our talented members of the Global Ignition Community. We've collected submissions from February this year through April. And following a rigorous selection process, we've carefully handpicked 17 exceptional projects that will take center stage in this year's Discover Gallery.
16:05
Travis Cox: The Discover Gallery opens on day one of the conference, and it will include 17 video showcases of our community's best Ignition project work in a wide variety of industries. And out of those 17 entries, six will be given Ignition Firebrand Awards. The Firebrand winners will also be announced at the conference. We plan to host the Discover Gallery in the Black Box room, just like last year. It's the room to the left of the main entrance of the Harris Center. And we'll have signs outside that will get you right into that area very easily.
16:38
Travis Cox: We're gonna set it up lounge style, so people will be able to sit and watch videos comfortably. One cool new thing that we're gonna do this year for the gallery is that we're gonna have a viewing schedule. So, instead of all the videos running in a loop, we're gonna have different times where each specific video will be showing so that it can get more focused attention. You'll also be able to see that schedule and kind of pick and choose what you wanna go and look at. So, you'll be able to see the Discover Gallery project on the ICC website beginning on September 26th.
17:10
Travis Cox: And every year, we design a new trophy for our incredible Firebrand winners. And every year we try to top… Outdo ourselves with that. And here's the award trophy for this year's Firebrand winners. And it really is a beautiful award. The Firebrand Awards are given to companies that build the most outstanding Ignition projects in our Discover Gallery every year. And as I said before, there are six of them this year.
17:32
Travis Cox: The awards represent excellence in Ignition application design and implementation, as well as the collaborative community spirit and commitment to outstanding customer service that truly set the Ignition community apart. We wanted a design for the awards that communicated the positive energy of our community as well as their innovative thinking. We chose design elements like geometric shapes, high-contrast colors, and large typed to communicate the clear vision and bold thinking of our award winners. And, of course, the most impressive thing about the Firebrand Awards is the work of the companies that win the awards.
18:05
Travis Cox: All the videos of the Firebrand Award-winning projects, as well as the projects from the rest of the gallery finalists, they'll be available to view on our conference website when the conference starts in September. So all attendees will be able to get inspired by the work that they have. And with that, let's go back to you, Doug, to talk about the keynote.
18:24
Doug Dudley: The keynotes are one of the most exciting part of the conference every year. Definitely some of the biggest sessions, and we plan to do the same thing this year. So there's two keynotes for the conference. The first one is the Main Keynote, which will be taking place on day two of the conference. And the Main Keynote will feature members of the IA leadership team, including our CEO, Colby Clegg. It will also feature a lot of videos from members of the IA community as well as members of the IA team as we're all… And talking about how we're all working together to elevate automation. So it's gonna be a great session, and I really encourage everyone to check that out. It's usually the most popular session every year. The next session that's also super popular is the Technical Keynote that takes place on day three. So we don't have a ton of details to share about this one yet, but I can tell you that our Chief Technology Officer, Carl Gould, will be on stage, and they'll be talking about some of the development team's accomplishments this year, as well as some of the features they'll be working on... That they're working on for Ignition 8.3. So, if you're curious about what the development team is up to within the next version of Ignition, this is definitely the session to check out. You don't wanna miss that.
19:39
Travis Cox: Yeah. And also, we're gonna have the Exchange Challenge, and we encourage anyone who wants to participate to upload a new resource to the Ignition Exchange and have it approved before August 31st. So, it's a couple more weeks left. If you've had a resource uploaded since before ICC 2022, you'll be automatically entered into the challenge, so you don't need to do anything in that case, or... Sorry, before the ICC, after ICC 2022 till now. Everyone who participates will get a pair of Ignition socks, and if you win, we'll feature your resource during the Build-a-Thon and on the Ignition Exchange in the feature section and in the ICC recap blog post.
20:17
Travis Cox: Now, one of the things that I'm really, really excited about this year is our community-driven Sparkplug Data Dash, and you can also enter the Exchange Challenge through this event as well. Now, the Sparkplug Data Dash is a great project where we can… Where we're working with the Ignition community to basically build data models at the edge of the network using, it could be using Ignition, could be using products that have smart sensors, could be using Node Red, anything that would speak MQTT Sparkplug or have that data being published up to a cloud server, cloud broker. And then from there, we're gonna build an application that is using Ignition Cloud Edition to showcase that data. And instead of just showing some raw data, we have the community-building Perspective templates that will be a great visualization of that data. But again, it's all modeled data, has context, we can understand what it is.
21:14
Travis Cox: And with that, all of these data models and Perspective templates will be available on the exchange for anybody in the community to go and download and play around with. So we highly encourage all of you to participate in this Data Dash and, the way do that's really, really simple, you simply go, you click on, you scan the QR code that you have right here, fill out the application short form. Basically, all we're asking is you build one UDT or one data model, and publish it to our broker, and then have one Perspective template. And if you wanna do more, please go for it. But the idea is gonna be a really great showcase of the technology and of being able to get data from hundreds, if not thousands devices around the world all published up. And so we can really highlight that and showcase that. And, of course, there'll be attribution that you get for participating. And so, if you know, again, if you, I can't wait to see what people build here, and I can't wait to see the participation, of this. So very, very excited about that. Now, onto the other really exciting part and the infamous Build-a-Thon, over to you, Kent.
22:14
Kent Melville: Yeah, thank you, Travis. You know, and I'm really excited for that Sparkplug Data Dash as well, hoping to participate myself with some of my own data in my house. But, yeah, I hope we get lots of people, but as you said, onto the Build-a-Thon, so this year's Build-a-Thon has been a blast already. And we're excited to present the final challenge 'cause just like last year, the Build-a-Thon is already underway. We invited all of our premier integrators to apply for a chance to compete. And so, you know, at the live event, we can only have two people compete, two teams. Lots of people want to be one of those two teams. And so we've devised a challenge project, that's 11 separate challenges. And this year, it was set in a mystical world. They're called The Lands of Ignition. You can see a map of it here.
23:02
Kent Melville: And essentially, all these premier integrators came together, and since only two could compete on the day at the in-person competition showcase at the live Build-a-Thon on Thursday, September 8th, the last day of ICC this year, we wanted all these competitors to come together and try to go through these challenges. And the two fastest teams would get to, you know, come and compete. And we have those two teams with us here today. They were introduced at the beginning. In a second, we're gonna have them talk a little bit about their experience. But, you know, a little bit about the Build-a-Thon. The Build-a-Thon started as an opportunity for us to show off new technologies. And so when Perspective came out, we used the build-a-Thon to showcase that and we continue to use it to showcase new and exciting things.
23:52
Kent Melville: And last year, we were able to introduce a hardware element into the Build-a-Thon with this water panel that was built by Opto 22, who is also a Diamond sponsor of the conference this year. And we'd like to shout out Opto 22 for also building a new panel for this year's final competition. We're not gonna give you any details about it. You're gonna have to watch the competition to see, but I think they've really outdone themselves this year. This map of the Lands of Ignition was created by our very own Carl Gould, our CTO. The different lands represent different parts of Ignition. So you can see here, like the Perspective Peninsula, the Testing Tower, the Platform Plateau, and so on. Through the challenges, the challenges were all tackling different parts of the lands of Ignition, and people got to progress through and show their experience in a wide range of topics.
24:46
Kent Melville: And so, we have those two teams, like we alluded to earlier, Barry-Wehmiller Design Group and Corso Systems, were the first to complete the challenges and will be presenting live at ICC. And today, we've brought in Keith from Barry-Wehmiller Design Group and Adrienne from Corso Systems to tell us all about it. And so I've got a couple questions for Keith and Adrienne. Adrienne, we'll start with you. How challenging has the Build-a-Thon been so far? What'd you think of those challenges?
25:10
Adrienne Harvey: Well, you know, it's always interesting because Corso Systems is fully remote. So part of our challenge was not only the challenge, but coming together and getting the right answers fast enough. Not to just compete with the other teams, but to get them into the challenge fast enough to still be competitive. And some of those other teams may have been in the same room with each other. So, every step along the way, we had to make sure to be extra quick and extra good with our communications. We really loved that map though. And even though it was all kind of a blur during the competition afterwards, we enjoyed looking at it and seeing all the details. It's obvious a lot of thought and care was put into the challenge as well as the map. The questions had a really thoughtful range. It was interesting how much of it touched on all the different things you need to know about Ignition, and it felt like everyone in our team could contribute, even if they were a newer employee or if they'd been with us since the very beginning. So I think a lot of us really enjoyed the fact that we could fully participate and that we needed to fully participate and communicate on such a deep level, and that it paid off.
26:21
Kent Melville: Well, awesome. Thank you so much for sharing, Adrienne. Keith, how was your experience?
26:27
Keith Gamble: Yeah, it was really exciting. It was cool because it was really challenging in that it had a really wide span of its content covered. My background is not in control systems integration. So when it's talking about writing to every different kind of driver, it really allows our entire team to kind of bring their expertise to the table, and let everybody kind of have an opportunity to answer pretty much every question, which is really exciting. We also were challenged with being remote across the country, and, I think, at the same day, our office AC had broken, so we were remote even in the same cities. So navigating through that, making sure everybody had access, could support, but still only having one person kind of be that navigator through the application was just an interesting, cool challenge. That's one of the best parts about the Build-a-Thon really is that the upfront challenge and getting to bring everybody to try and work on it and do stuff like that. Yep.
27:26
Kent Melville: Yeah, no, that's awesome. Apparently, remote work is the way to go. Our two top finishers were both remote, so everybody out there let your employees work remote. No, but Kristine, I'm gonna have you jump back to the map one more time. Keith, as you were talking about the different drivers and stuff, one thing I wanted to highlight on here is what was cool is this map was drawn maybe a year ago. And as we wanted to incorporate in this, we kept realizing that our software is growing quickly, and we keep adding new things. And so you can see Protocol Bay that has all the drivers there kind of in the top right. And we had to add the IEC 61850 driver. You can see it's already out of date. It doesn't have the Mitsubishi driver there that we released recently. We also had Cloud Edition get added, and we had to come and update something here. And it's just fun to be working on an application that keeps growing so quickly. We can't even build an accurate map for it. But moving on now from this Exchange Challenge that we, or not Exchange Challenge, but the Build-a-Thon challenge that we did and now looking forward to the final challenge, the live event at ICC, Adrienne, how is Corso Systems preparing for that?
28:39
Adrienne Harvey: Well, we've already started preparing. We've been looking at all the different aspects we might wanna bring with us, and we are taking it extremely seriously. We're brushing up, especially on things in Ignition that we might not have recently used in any customer projects or that we are looking forward to using in customer projects. But I have to tell you, I am truly honored to be included with the group that we're bringing. We are bringing a real dream team with a diverse set of skills and experiences, and I can't wait to see what we can do. It's going to give us an edge and we've already been circling up and cataloging exactly what each of us can bring in terms of our specializations, special interests, hidden talents. So it's gonna be fun.
29:27
Kent Melville: Awesome. And Keith, over to you. How are you guys preparing?
29:31
Keith Gamble: Yeah, well, I can't give away every secret, but I'll say we're brushing up on everything that maybe we don't use as frequently while also trying to maximize capabilities of design and leveraging unique aspects of the platform and Perspective that we don't normally have to interact with every day. As well as making a solid playlist from the Department of Funk to really just get us going and thinking about competitive SCADA constantly. You gotta be in the gym listening to that music. Just building up for the Build-a-Thon. So we can come in, and we can just elevate the competition a little bit.
30:11
Kent Melville: There you go. I will accept the brown-nosing. But yes, that sounds amazing. Well, Adrienne, Keith, one last question for each of you. At the end of the day, there can only be one champion. So Adrienne, what's your final word for Keith and Barry-Wehmiller Design Group?
30:29
Adrienne Harvey: Well, as everyone can probably tell, we are a much smaller company, and we're small, but we're mighty. Don't underestimate us. As the Peter Tosh song and Neuromancer reference to Stepping Steppin' Razor goes, "Don't you watch our size, we're dangerous."
30:47
Kent Melville: I love it. Awesome. Keith, any rebuttal?
30:52
Keith Gamble: Yeah, I guess I'd say we're a little bit of a larger company, and we're gonna make sure we bring the full weight of Barry-Wehmiller into this challenge. We've pulled together some of the strongest minds we have from across the country, and may the best competitor win.
31:11
Kent Melville: Awesome. Well, thank you both so much for joining us today. We're really excited for the Build-a-Thon Live at ICC this year. For those of you at home watching, we wanted to let you know that not only our finalists get to experience those Build-a-Thon challenges that got them to where they are today. Next month, we'll be releasing all 11 rounds to the community so that everybody can test their skills. If you get stumped while taking those challenges, don't worry. We'll also be releasing an answer key on September 15th to help you work through each challenge. All right, so with that, Kristine, back to you.
31:45
Kristine Zukose: Thanks, Kent. This is all very exciting, but before we conclude this segment, I can't help but wonder what sort of musical entertainment awaits us this year?
31:57
Kent Melville: Yeah, well, Keith alluded to this earlier, but Inductive Automation has its own company band, the IA Department of Funk. For the last few years, we've been performing live at ICC, and if we're gonna be having a birthday party celebrating 20 years, can't have a birthday party without some live music. And so we will be there, and rumor on the street is another band will be joining us, so stay tuned to see who else will be joining the IA Department of Funk. Also, one of the favorite parts of the Build-a-Thon every year is we always do a music video, and we'll be sure to deliver this year as well. So, yeah, we're quite excited.
32:39
Kristine Zukose: Can't wait. Also, this year, we'll be hosting our first-ever ICC golf tournament. For anyone who wants to attend, it'll take place on Sunday, September 25th, starting at 1:00 PM. It costs $250 to play, and we'll be playing 18 holes, two mini-games, and there will be some great Ignition golf branded golf swag, and a delicious dinner to end the day. Also, we'll be giving away prizes to the two mini-game winners, as well as the top three teams with the lowest scramble score. So, to register, you can go ahead and find this on the website or scan the QR code there on the screen. Alright, starting at 4:30 on day one of ICC, we'll host our networking reception, followed by the food truck dinner at 05:30 PM This will have all kinds of fantastic foods to choose from, always a really good time. And then, on Wednesday evening, we'll be celebrating Inductive Automation's 20th birthday at the IA headquarters. Alright, now we've got a wrap-up question. With so much in store at this year's conference, what's the one thing you are most excited about and can't wait to experience at ICC? Let's go ahead and start with Doug.
33:51
Doug Dudley: Well, one of my favorite parts about ICC is just seeing the community come together and share ideas and collaborate. And I think one aspect of the conference I'm really excited to see this year is because it's a new feature, is those Table Talks and seeing those groups get together and discussing stuff and curious to see what kind of innovations and ideas and collaborations come from that. So I think that's one of the things I'm most excited about this year.
34:14
Kristine Zukose: Me too. It's gonna be a great new feature, Doug. Thanks. Kent, how about you?
34:20
Kent Melville: Yeah, I'm also very excited for the collaboration. That's one thing that always stands out to me about ICC is that it really is about the community. And so, in addition to the table talks, we're excited to have everybody get together and participate in the panels and the sessions, and also just in the free time, getting together and talking and sharing ideas. And so we're really excited about that. And then also, I'm really excited for the workshops again this year. We kind of downplay those since they're not at the live event, but I know my team is delivering some of those workshops, and they're turning out to be pretty awesome. And so I really hope that some people get to leverage those because I think they're a great learning opportunity.
35:03
Kristine Zukose: Thank you, Kent. And Travis, over to you.
35:07
Travis Cox: Well, there's lots of things that I'm excited about for ICC this year, and so a lot of new things. As Doug said, Table Talks, it's going to be pretty cool to see the different discussions there. Of course, I'm very excited about the golf tournament. Personally, I can't wait. I've been fighting for that golf tournament for many years, and we finally have it this year, so please go and sign up and register. But definitely with the content. Like, our content is amazing. The community is amazing. The Discover Gallery projects are all incredible this year. Really great showcasing of just what's possible with this technology, what people have been able to do. And, of course, we can't forget the Build-a-Thon. The Build-a-Thon is gonna be amazing. And we got our two great competitors here, and they're going to bring their A-game and everything to the projects they're gonna build. You definitely don't wanna miss that this year. Again, it'll be live. And, of course, the live stream. If you can't make it, just watch it. It's definitely worth a watch, for sure. So excited about a lot of things, Kristine.
36:05
Kristine Zukose: Lots to be excited about. And speaking of the Build-a-Thon, Keith, what are you excited for?
36:14
Keith Gamble: I'm really just excited to get there and have the team kind of working together, meeting different people that we haven't interacted with before. Obviously getting to participate in the Build-a-Thon, that's the easy, exciting one. And just to continue being a part of the community, that's really the most exciting part of the conference for me.
36:33
Kristine Zukose: Absolutely. And, Adrienne, how about you?
36:38
Adrienne Harvey: Well, we keep hearing a little bit about this Opto 22 panel you all are teasing us with, and I can't wait to see that just from a sort of geek level, to see whatever wonderful thing they've made for us to use. But gosh, to be able to kinda showcase what the team at Corso can do with sometimes our unconventional backgrounds, I think it's gonna be a really neat opportunity to be part of the challenge and maybe coming at it from a different direction. So.
37:09
Kristine Zukose: Thank you. Well, I know we all can't wait, and I'll just echo what everybody else has kind of said here and that I'm excited for, I guess you could say the networking, getting to be reunited with old friends, and making a whole bunch of new from our amazing community. So, thank you all.
37:26
Kristine Zukose: Okay, it's about time to wrap up because we've got a conference to work on. But before the Q&A, I just wanted anyone who hasn't registered yet to register now on the ICC website. Whether you come in person or virtually, we'd love for each of you to come and be a part of this community that's changing industrial automation for the better. You can register on the conference website. Just go to icc.inductiveautomation.com/register. There are only about 50 in-person tickets left, so if you haven't purchased already, please do so quickly. And if you can't make it in person this year, there's a live streaming pass, so you can view sessions from wherever you are. Alright, so now let's get to some questions. Doug, I think I'll come to you for a couple of these first. So, who should come to ICC?
38:17
Doug Dudley: Well, everyone should come to ICC. It's a great collection of integrators we have. People come from companies in virtually every industry, but there's a lot of folks there from oil and gas, water/wastewater, manufacturing, food processing. Those are some of the big ones. But really, if you love using Ignition and you've never come out to meet the community before, I would definitely encourage you to do that. We have a really smart and collaborative group that loves to share ideas, and it's a great opportunity to make connections. So I would certainly suggest anyone who's an Ignition user and has been using it for years, if you haven't had a chance to come out, I would definitely suggest that you do. But there's stuff there for people that are brand new to Ignition as well. And we get new people there every single year. It always surprises how many people there that are just brand new to the community, but there's also gonna be content there for people that have been using it for years. So, we try to make sure to have sessions for advanced users as well as new users. So there's a little bit of something for everybody.
39:27
Kristine Zukose: Thanks, Doug. Alright. And it looks like I can take a couple of these... It says, Is there a list of vendors who will also be there? And yes, you can find the list of sponsors, technology partners that are gonna be displaying their products that you can find that on the sponsors page of the ICC website. Another question. Will there be accommodations for people with disabilities? Yes, of course, there will be accommodations for anyone with a disability. And if you need special assistance in one way or another, please reach out to the Inductive Automation team and we'll do everything we can to accommodate you. Let's see. What meals are going to be provided during the in-person event? We'll have a light breakfast, kind of breakfast snacks each day of the conference as well as lunches on all three days. And then, on Tuesday evening we'll have the food truck dinner, and then Wednesday evening, the HQ birthday party dinner, which we're very excited about. Okay, and next one over to you, Doug. Will sessions be recorded during the in-person ICC experience?
40:42
Doug Dudley: Yeah, so all the sessions will be streamed live. They will also be available on demand for anybody that has an ICC Livestream Pass. What we do with the recordings is at the beginning of the next year, so, you know, starting sometime in 2024, we do put all the recordings of the sessions onto the IA website in our resources section. But if you want to view the sessions live or watch them on demand before then, then you'll need the ICC Livestream Pass to do that.
41:18
Kristine Zukose: Great. And another question was about the swag that you'll be receiving that the at ICC. We always have a fun swag bag that's filled with the ICC polo as well as a pen, notebook, and sunglasses. So you can expect a bunch of fun ICC swag for this year as well. Okay. Let's see. Any last questions here, Doug, do you think you could tell us a little bit more about what the streaming platform will be like?
41:50
Doug Dudley: So we are gonna have an online platform for that people that get the ICC Stream pass will get emailed there, you know, the link and stuff to be able to access that, and it's gonna have all the session streams there that people can choose from based on the naming the session titles and all that stuff, descriptions, they can choose which ones they wanna watch and then they can watch the ones that have already recorded on demand. So it will be something they'll be able to access through the ICC website once they purchase the pass and we start streaming, which will be, they'll be able to access it shortly before the conference. So that's a little bit more information about the platform for that.
42:33
Kristine Zukose: Thanks, Doug. And it looks like we have a question as if we can share that suite map that was shared earlier, and yes, we can make that available when we have the slides available after the session as well. Oh great.
42:48
Kent Melville: Yeah. And Kristine just add to that.
42:50
Kristine Zukose: Yeah, go ahead.
42:52
Kent Melville: We do have the leaderboard from the actual live competition that is still public. And so I just put a link in the chat, and if you go to that, it'll show you the times of all the different competitors, but then there's a little arrow in the top left if you hit that, then it'll hide all the scores, and you can go and zoom in around the map. And take a look at HTTP Pass or config DP or any other thing you wanna take a look at on there.
43:22
Kristine Zukose: Perfect. Thank you, Kent. Alright, I think those were most of the questions. So we hope that you enjoyed this sneak peek of ICC, and we hope that you'll come join us as well. By the way, we've got another webinar for you in two weeks. It's all about the new Mitsubishi driver for Ignition. So register now on our website. Until then, please follow us on social media and subscribe to our weekly newsfeed and podcast. Bye for now, and we'll ICC you later. Thank you.
Want to stay up-to-date with us?
Sign up for our weekly News Feed.
By clicking "Sign me up," you agree to the
Terms of Use
, and the submission and processing of your data. Your privacy is very important to us. We will never sell or rent your information.
Privacy Policy