Supercharge Your Power Monitoring with Ignition + IEC 61850
53 min video
/
47 minute read
Download PDF
Speakers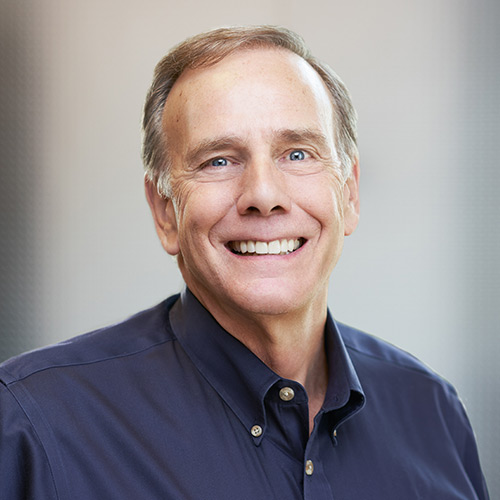 Don Pearson
Chief Strategy Officer
Inductive Automation
Travis Cox
Chief Technology Evangelist
Inductive Automation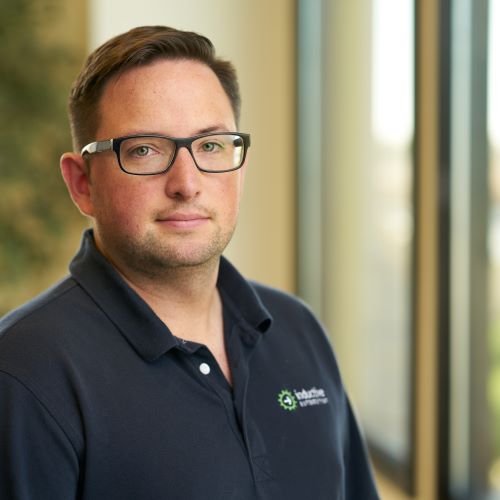 Dereck Saunders
Application Engineering Manager
Inductive Automation
One of the defining features of the Ignition platform is its interoperability and now with the IEC 61850 driver, Ignition can natively connect to virtually any IEC-enabled device. Leveraging this new driver, Ignition can supercharge power-monitoring applications through a combination of expanded functionality, increased flexibility, and Industry 4.0 technology.
In this webinar, we'll demonstrate the power of Ignition's IEC 61850 driver, spark inspiration with real-world use cases, and shine a light on how Ignition can take your applications out of the black box.
Build a network of interoperable multi-manufacturer devices
Create data standards across the enterprise
Improve data collection and accessibility
Meet power monitoring challenges with flexible solutions
Transcript:
00:00
Don Pearson: Well, good day everyone and welcome to today's webinar, Supercharge Your Power Monitoring with Ignition + IEC 61850. I'm Don Pearson, Chief Strategy Officer here at Inductive Automation. I'll be your moderator for today's webinar. I'm joined today by Travis and Dereck. Travis is our Chief Technology Evangelist, and he's been with Inductive Automation for a long time, but I think Travis, let me give you a minute to tell a little bit about your background, tell us about yourself and the work that you do as a technology evangelist.
00:30
Travis Cox: Yeah, thanks, Don. Happy to be here. So I've been with the Inductive Automation almost from the very, very beginning there, and over the years, throughout my career, I've helped customers and partners with getting connectivity and helping them build their architectures and applying best practices, and really happy or excited about today's webinar because it's more things that we can connect to, the more options we have in Ignition.
00:54
Don Pearson: Thanks, Travis. And Dereck Saunders is also here from our Sales Engineering team, who's an application engineering manager. Dereck, take a minute and tell us a little bit about yourself.
01:06
Dereck Saunders: Yeah, thanks, Don. Hello everyone, I'm Dereck Saunders. I'm an Application Engineering Manager here at Inductive Automation. I help manage the Application Engineering team, which is part of our Sales Engineering division. Our team works closely with sales engineers to help develop Ignition solutions for customers, as well as contribute resources to the Ignition Exchange. We also develop and maintain Ignition demo projects, and we've prepared a small perspective demo today that uses the IEC 61850 driver and leverages some of the new 61850 system functions, and I'm looking forward to sharing that with all of you later in the presentation.
01:40
Don Pearson: Great. Thanks so much, Dereck. Well, as you might have guessed from the webinar title, since it has the word Ignition in it, we're gonna be talking about our software platform Ignition during the webinar. I'm gonna take just a quick moment and introduce it to those who may not be familiar with the platform. Ignition is a universal industrial application platform for your HMI, SCADA, MES, and IoT projects. Ignition is used actually by 57% of Fortune 100 companies, and I think we're approaching close to half of Fortune 500 companies now. It has a lot of features, like an unlimited licensing model, modular configurability, scalable server-client architecture. But we'll get to that a little bit later, talk more about that throughout the webinar.
02:27
Don Pearson: As far as the agenda for today, first off, I'll discuss obstacles of smart substations, and I'll pass it over to Travis to introduce the IEC 61850 standard and the Ignition's new built-in IEC 61850 driver. Travis will bring on and Dereck to give us a demo of the new driver as Dereck just mentioned. Then Travis will go through some use cases, and we'll wrap it up with some audience Q&A. If you have questions that come up during the presentation, just type them into the questions area that go to webinar control panel. We'll answer as many as we can at the end. But if we don't get to your question in time, just encourage you to go ahead and follow up and reach out to one of our very talented account representatives, who will be more than willing to help you out and get you an answer. And I think it's also, since everyone always asks, a good time to mention that a recording of this webinar and the webinar slides will be made available within the next couple of days. If you wanna re-watch a section of it or if you wanna share it with someone else, you'll be able to do that, of course. Let's just go ahead and just jump right into it.
03:36
Don Pearson: So you want you to set up a smart substation, what's your main obstacle? Communication. Communication is key when it comes to any relationship, and that doesn't apply only to people, it also applies to the relation between digital data and the equipment within your industrial operations. More specifically, I'm talking about interoperability. To put it simply, interoperability is an environment where disparate devices from different manufacturers use the same language and the same data modeling to build a network of interoperable devices. The other obstacles which are related are the need to upgrade your hardware and software and data availability. You have to make sure that your upgrades will be able to communicate with what you already have, and you have to make sure people throughout your organization are able to access critical data to make, of course, better decisions and improve efficiency. Over time, most organizations acquire a variety of devices from different manufacturers. Especially nowadays, when we think about it with supply chain issues and back-ordering, sometimes you can't afford to be picky about manufacturers or models, but this also can result in a bunch of devices that can't communicate with each other. On top of that, maybe you have software that's not compatible with all your devices, meaning that you need multiple software packages to operate everything. Many pre-built solutions are black boxes, if you will.
05:12
Don Pearson: Good thing about black boxes is you don't need to build anything. The not so good thing is that you don't know what's in it or you don't know how it works. In order to upgrade it or make adjustments, you need to go to the manufacturer or buy the latest version. What this results in, what's the problem, frankly, you end up with islands of operation, silos that work on their own, but they don't work with each other. Using different communication languages and protocols means that data is not standardized across the organization, making analysis difficult or sometimes impossible. Sometimes data is not accessible on all devices. You need to have the same access whether you're in a control room or on a mobile device. Inaccessible data is directly into being unable to get data where it needs to go and to the people who need it. What you get from all of this is expensive, isolated data silos, you get numbers, not actionable insights. So where does IEC 61850 fit into this conversation? One way to overcome the obstacles we just talked about is the IEC 61850 standard. You may be aware that we recently added a built-in IEC 61850 driver to Ignition. We spent a lot of time and effort on this driver. But before we get into all of that, let's talk about the IEC 61850 and what it actually is. So to get us going and to discuss the IEC 61850 standard and driver in more detail, Travis, I'm gonna hand it over to you.
06:55
Travis Cox: Perfect. Alright, thank you, Don. Alright, so the IEC 61850 is a set of internationally accepted standards created by the International Electrotechnical Commission, or IEC, for communication protocols in electrical power systems. And the standard provides a better way for IEC's compliant field devices, meaning any device incorporating one or more processors with the capability to receive or send data to and from an external source to read and to write data. It lays the foundation for effective data modeling and facilitates easy integration of devices within a common system or architecture, letting you build a network of disparate multi-manufacturer equipment. So that's what the actual standard is. It allows for you to modernize and upgrade your operations in the following ways; you get better faster data transmission, replaces legacy systems like DNP3 and Modbus, and upgrade facilities' copper wires to fast transmission ethernet-based communications, which is great for these Edge devices. Better data standards, 61850 goes far beyond the legacy practice of simple data transfer. It facilitates data modeling and establishes a standardized naming convention for signals from multi-vendor devices and defines the data object structure that can determine what to do with the data beyond the protocol level.
08:17
Travis Cox: While the primary benefit of IEC 61850 is interoperability, there are some related benefits too. I'll go over them quickly now, but as we talk about the new driver, they'll come up again. Remote management. With everything connected, you can manage all of your devices from one location, and with the Ignition, of course, we can then take that even further and manage everything across the entire enterprise from one location. With security and safety, protocols like this improve the security and safety of your system, which have always been important but becomes more so with each passing year. And a lot of protocols don't have security mindsets in place, and this one does. And of course, costs, you get to choose the hardware and software that suits your budget, because no matter what you choose, they'll still communicate, again, if they're following the standard. And finally, modernization, which leads us perfectly in talking about Ignition's IEC 61850 driver. We developed the new driver for Ignition so you can combine the power of the 61850 standard with all the flexibility and functionality of the main Ignition platform. Ignition's IEC 61850 driver provides a simple way for you to connect and communicate to any IED that supports the standard. It can be connected to most OPC UA servers, including Kepware, to extend capabilities.
09:34
Travis Cox: Simple to use and requiring little to no knowledge of 61850 standards, the driver acts as a MMS client allowing acquisition of status and measurement data by either polling or MMS reports, and those MMS reports are really important, as well as executing control operations using the control model defined by IEC 61850. MMS provides fast transmission of substation events such as commands and reporting schemes to effectively automate operations. The driver uses XML-based system configuration language, or SCL, files to facilitate interaction with and between your system and your IED-compatible equipment, such as breakers, feeders, or protection devices. Ignition's power monitoring capabilities help you increase the efficiency of your power supply and distribution. Paired with the standard, this enables you to better manage and balance power supply and distribution, optimize performance, and prevent power failures. In simple terms, you maximize uptime and minimize downtime. One benefit of interoperability is that you can build a network of interoperable devices. Intelligent electronic devices should make your operation smarter, with employing the standard to ensure your devices talk the same language and share the same data standards. As a vendor-neutral solution, Ignition's IEC 61850 driver can help you unlock proprietary restrictions on devices and tame complicated integrations.
10:57
Travis Cox: It uses standards that are simple and flexible to communicate with all your substation SCADA systems and HMIs, allowing you to connect disparate devices from different manufacturers through a single vendor-neutral platform. Another benefit is monitoring power usage. Always be in the know about your operations' energy flow, whether you're on the plant floor, on the road or on the couch. Those interconnected devices created by using Ignition and IEC 61850 help you build custom dashboards with real-time data to see exactly what's happening any time from a plant floor screen or anywhere from using your mobile device. Configure Ignition's alarm notification module to setup alerts to spot things like power fluctuations and stay in front of issues before they become costly downtime. Also controlling power distribution. Don't just go with the flow, control it. Proactively manage power distribution and make the most of your energy resources with the boost and data integrity you gain from Ignition with IEC 61850. Using the driver's protocols and data collection to keep an eye on power distribution chains, leverage Ignition's ability to turn screens into an HMI to direct your power where you want and need it, and minimize power up interruptions and reduce energy waste with power management that brings balance and stability to your power load.
12:11
Travis Cox: Also expanding your data. Think of data in terms of a city streets. Like driving lanes and traffic lights create order and coordination on roads, data modeling creates standardization that drives not only where the data needs to go, but what it needs to do when it gets there. IEC 61850 includes device specifications, so it expands the data set beyond the legacy practice of where to transfer data and incorporates what to do with it. It establishes a standardized naming convention for signals from multi-vendor devices and defines a data object structure to determine what to do with data beyond the protocol level. This is all useful in directing traffic for your power. Another major benefit of data modeling is project creation management. Ignition's object-oriented design allows you to leverage user defined data types for visualization projects with reusable parameterized templates. And leveraging the standard makes it much, really, really easy to build these UDTs. Cross-system sharing of these data type standardized equipment setup data monitoring and software updates. So it's really about increasing productivity, reducing costs. We all want to maximize our money and get the best bang for our bucks, right? With Ignition plus this driver, you'll not only monitor and control your power, but you'll see your production go up and your downtime go down.
13:25
Travis Cox: Access to live and historical data helps you see things in real time and identify trends, make more proactive decisions that prevent breakdowns, accidents, injuries, and work stoppages, and maintaining power stability creates stable devices and protects them from potential damage, which extends their useful life and saves you money. IEC 61850 provides robust access to control and message integrity with authorization encryption practices to protect the data. Ignition isn't just a conduit for 61850, it brings power monitoring into the modern world of industry 4.0 and digital transformation. It's a full power monitoring solution, providing unlimited licensing, a universal platform, customizable development, rapid deployment, ways to streamline your data pipeline, industry leading support and communication protocol drivers, like the ones that we're talking about here today. With Ignition's unlimited licensing, it let's you focus on the big picture instead of worrying about the exact number of tags and clients you need, Ignition server base allows you to add as many tags, clients, devices and database connections and projects as you need with no extra charge, and what that means is that you can expand at your own speed. You're laying that foundation for going further.
14:33
Travis Cox: Ignition is a universal platform that lets you control equipment and operations from one place. You can run Ignition on any operating system, you can use it on any device or interface, and you can leverage it across any IT standard. Ignition is more than just a power monitoring solution. It encompasses HMI, SCADA, IIoT Historian and more. Whether you really get to customize your development, you could build scalable solutions with flexible architectures using the free low-code designer to build projects for your unique functions. Ignition gives you the ability to customize your architectures, screen layout, style, functionality, security, alarms and more. All this includes customizing how you're backend and how your frontend servers are set up all the way to granular things like changing the color of an alarm state. Ignition lets you build the exact system you want. Of course, there's rapid deployment that lets you spin up new clients wherever you need to. It only takes three minutes to download Ignition and combined with unlimited licensing, Ignition lets you have clients when and where you need them. You can configure and manage and launch clients instantly from anywhere on any device that has a web browser, and you can send an update just as quickly.
15:41
Travis Cox: And one of the most important things along with being able to connect to the 61850 devices and leveraging that standard is that we can then streamline the data pipeline and really elevate that data collection. Using Ignition, you can create a single source of truth to seamlessly collect and spread data across the entire enterprise in real time. So we can connect to these devices, we can build those data models that are already part of that standard, and we can connect those devices securely, and then we can get that data along with other process data from other types of devices you have in your organization, and we can make all of that available at higher levels. And one of the ways that's done is through MQTT. And MQTT can really elevate and can really democratize that data and allow you then to take that data modeling to digital twins and other services that may be out there. And MQTT's public subscribed data transfer protocol designed for constrained devices and low bandwidth with high latency network. So perfect for distributed systems where you need to have Edge where you can pull that information, get that data locally and have it being transported up.
16:51
Travis Cox: So when you look at the standard of 61850, it allows for all these disparate equipments and different manufacturers to be able to talk the same standard and happy on the same network, but then we can take that to another level with the rest of the process data that may be out there, and we could really streamline that pipeline. So this goes a little bit outside of the platform, but Ignition has industry leading support, tiered support systems, lets you choose the care that's right for you, and we provide free support for integrators, and you can learn directly from the people behind the software with in-person classes. But we also have a free online Inductive University that has hundreds of videos on how to do things in Ignition. You can learn all of that at your own pace. So to bring it back to the 61850 driver, Ignition has even more communication protocols now, and that is a big focus of Ignition as we go forward, especially into this year.
17:47
Travis Cox: Building more connectors, more drivers, as well as building more connectors to IT systems. The more connections, the more communication that's there, the more interoperability, the easier it is for you to build full-on systems. And by having this built into Ignition, it minimizes the number of products you have to have out there. You can keep it very simple. You can streamline that, and with Ignition and Ignition Edge, you really can build a robust architecture to get access to this data and deliver it to the people that need it. With that, we talked a lot about Ignition and the 61850 standard, but now it's time to show you just how easy it is to combine the power of these two, and Dereck is gonna help me demonstrate that. So Dereck and two of our application engineers, Tom Goetz and Mitchell McPartland, created this demo of the IEC 61850 driver that you're going to see here. So Dereck, over to you.
18:40
Dereck Saunders: Thanks, Travis. All right, so first I'd just like to quickly show the Gateway Device Connections page. Here you can see this second device that's listed named IEC 61850 is using the new IEC 61850 driver type. This device connection is configured to connect to a simulator we're using called, 61850 Test Suite Pro by Triangle Microworks. So this is the simulator that we're using. All right, now let's take a look at the actual demo. So, yeah, as you mentioned, two of our application engineers, Mitchell McPartland and Thomas Goetz built this demo to show a portion of a substation. Here we can see a single transformer named T1 that has two breakers, L1 and L2 connected to the main breaker. We also have some basic voltage, current and power data displayed as well. The data that Ignition is bringing in via the 61850 driver is in the form of tags. And in the case of the 61850 driver, the tags belong to a data object referred to as reports. Each report has some common attributes that are separate from the points or KPIs in the report. And if I click on this button here, we can see the buffer report attributes for the report that this particular demo is bringing in from our simulator. There's some data in here to let us know some basic information about the report itself, including things like the report ID and whether or not the report itself is enabled.
20:12
Dereck Saunders: Now, if I click on one of the individual breakers, we can see more information coming in from our 61850 report. Here we're showing some read only values and the logical node information as well as control data for this particular breaker. I'm gonna go ahead and click on L1. So now we're looking at L1 here. Now, if I click on this operate button, we'll get a small popup. I'm going to click operate, which is actually going to use one of the new built-in system functions that we released with this new driver called System IEC 61850.Operate. This is going to allow us to write back to the device connected via the 61850 driver and actually open the breaker. So I'm gonna click operate, give that a second, and now we can see that it actually opened the breaker. I'd also like to quickly show you some of what we have going on in the scripting behind the scenes for this demo. So just to show you that we're actually fully leveraging the new driver and using the system functions and not just writing to a memory tag or something like that, let's take a quick look at the script on this operate button. Here in the script, you can see we're calling system IEC 61850.Operate to right back to our device that we've connected with the new driver, which in this case is that simulator test suite pro. So yeah, that's essentially everything that I wanted to show for this demo. Back to you, Travis.
21:49
Travis Cox: All right, perfect. Thank you there, Dereck. And let me bring back the presentation. So, with these drivers that are built on Ignition, it's really, really easy to simply... It's available in Ignition 8.1.25 and going forward, and ultimately you just go into the devices area and you connect, just like Dereck just showed. It's very, very easy to get connected to these things, bring that data in, and in fact, with this kind of driver, it's, there's some rattle space, so we can see the tags and we can build these things out pretty easily. And there's some really great documentation and videos that are available on this, so you can easily learn more about how it all functions. But thank you so much there, Dereck, for making that. And I believe that we will be building a bigger demo project around this as we go forward. Is that right Dereck?
22:39
Dereck Saunders: Yes, that's what we're planning.
22:41
Travis Cox: So with any of that, of course we'll have that available in our Ignition Exchange and in our demo project. But if anybody is, wants to speak with the sales engineering team and learn more about this, especially if they need some help with POCs, please let us know and I'm more than happy to do that, to engage with you guys. Alright, so, coming back here, we talked a lot about what we can do with Ignition, but let's take a look at some of the projects and some of the applications that have already been built out there for power monitoring. And the first one comes from Vertech and SB Energy. SB Energy wanted a way to monitor and control a newly acquired portfolio of PV Solar Plants from their remote operations center in Redwood City, California. They requested that Ignition be used at both the Enterprise and Site levels, and it was critical that the new software's performance would stand up to the sheer amount of data coming in from the power plants in the field, while also providing a modern and beautiful UI that end users would appreciate. So Vertech created a single platform, multi-site management tool that allowed full access to view and optimize performance at each remote site. The solution integrates six solar sites, perform realtime data acquisition, data validation, data consolidation, site monitoring, and performance analysis with clear industry relevance.
23:57
Travis Cox: SB Energy now has complete visibility of its fleet of sites, assets and energy production performance. Now they can more easily maximize energy production and resolve maintenance issues with less time and resources. A dynamic, highly scalable new system also gives SB Energy a strong base for the future. So here's a photo of the overview style screen in a control room. And as you can see, a strong focus on the UI/UX and being able to present that data in a very effective way, especially in a control room and heads up display like this. And as we dig down into individual screens, you can see the various widgets that are being used and the data that SB is collecting. So it's a across all the different sites that happen to be out there as well. So here's an overview of the project scope. It's a lot of information here, but I want you to focus on the size of this application. And this particular application had over 380,000 data points that were brought up. And it's a remote operation center that has six monitors you saw in that control room, but there's 30 plus users and that's growing daily on people who are getting access to this data from their phones and tablets and/or from their PCs no matter where they are.
25:07
Travis Cox: And in this case, what was pretty interesting is there were six sites that were 1.7 gigawatts, six substations, 47 breakers, 351 blocks, 1,720 inverters, 611 trackers and 27 MET stations. So it all brought together in a simple hub and spoke architecture. So leveraging Edge out there to do a storm floor of that data and on all logging in a centralized system and providing those, the visualization out there. So a very exciting project that is a great use case of how to build this kind of power monitoring solution with Ignition. The next use case comes from Brown Engineers and Ultimate Service Associates. So Ultimate Service Associates or USA is the nation's premier generator set maintenance and repair management organization. They were using a variety of third party monitoring systems. None of them interfaced with the local offices, the national fleet office, or even the customer staff. And while it may not have been the most SEO friendly request, what they also needed was a USA name-brand solution that worked across all of their customer accounts. So Brown Engineers leveraged Ignition's IIoT tool set to build a cloud-based monitoring system, including state-of-the-art industry standards, security certificates to keep their customers secure, bi-directional communications for command and control, and it works on any generator, anywhere in the USA.
26:29
Travis Cox: And leveraging Ignition's perspective module, can display data on any web-based smartphone, tablet, or computer. And of course there are alarms and alerting to notify the appropriate people when certain conditions out there have happened and they can just click on a link and go right to the application. So here's one of the screens in this application and what was interesting about this is that there's data coming from generators across, all over the United States and of course those came from particular customers. And what this screen here allowed them to do is drill into the customer and the generator and look at all the details of that and get that right there. Again, having Store and Forward and have this data being efficiently brought to a cloud application. What's also really cool about this application is focused on mobile responsive design. One application that adapts to the screen that it's on. So if it's on a desktop, you can see more relevant data, but if you're on a phone, of course that it would be optimized and you would, everything would kind of be tile stacked on each other and you can scroll through those and get the same relevant data very easily.
27:32
Travis Cox: So two great use cases of being able to connect to that data, to that and having more drivers get you that ability to connect to more and leverage that data in these applications. So on this one though, here's a scope for the project. It's not as large as the SB Energy one, but it leverages a cloud-based architecture and that we're using AWS. So, pretty cool project there. Alright, so to wrap things up here, the Ignition and the IEC 61850 driver really lets you supercharge your solution. It delivers the interoperability needed to connect hardware, software, people, and data. Ignition future proofs your system and removes the black boxes that make upgrades difficult and expensive. And together they give you the ability to do more with what you have and you can build that foundation for future innovation. So with that, I'm gonna hand things back over to you, Don.
28:24
Don Pearson: Thank you Travis. That was great. Much appreciated. For those of you who have maybe never tried Ignition for yourself, just to let you know, you can download the most recent version of Ignition, which is Ignition 8.1.26 right now. It has the IEC 61850 driver built right in, so you can check it out. It actually only takes about three minutes to download and you can use it in trial mode for as long as you want, absolutely free. And you can start standardizing your data, like Travis just showed everyone. So once you download Ignition, we also have a free online training website called Inductive University. You can learn all about how to use Ignition. There's actually hundreds of free training videos there and you can just learn step by step and learn at your own pace. So please take advantage of of Inductive University. Plus there's a comprehensive online user manual and you can refer to that of course at any time. We talked a lot about energy today in this webinar and I just want to tell you, to sort of bridge over, there is nothing like the energy that you will feel at our annual Ignition Community Conference or ICC.
29:38
Don Pearson: The conference is held every year here in Folsom, this year on the 26th to the 28th of September, and we're already getting really charged up for it, if you will. So currently we're accepting project submissions for the Discover Gallery at ICC. Discovery Gallery, what it is is it's a place where we showcase the most exceptional Ignition projects from around the world. So if you wanna enter your project for consideration, you got up until April 28th, that's about a month away. And to access the submission form, go to the conference website at icc.inductiveautomation.com and look for Discover Gallery page there. If you have any questions about it, you can email us at icc@inductiveautomation.com. And I noticed in looking over the attendees, we have a lot of people from around the world. So if you happen to be outside of North America, we just want you to know that we have a network of international Ignition distributors and they'll provide business development opportunities and sales, technical support in your language, your time zone.
30:44
Don Pearson: To learn about the distributor in your region, you can please visit their website or contact our international distribution manager, Yegor Karnaukhov. And so please give him a call and he'll help you out in any way he can to get you connected up with the correct distributor for you. If you'd like to speak with one of our account representatives here at our headquarters in California, please call this number 800-266-7798. With that, I think we've finished most of the basic content, but we have a queue of questions here, Travis, so if you don't mind, I'm just going to jump in as we go into the Q&A session and you can see the questions too, but if I miss... I'll be asking you questions, but if I miss something, you can jump in also. So just looking at them quickly, first off at the top of the question list is, "Is this module compatible with older versions of Ignition such as 7.9?"
31:40
Travis Cox: So unfortunately, no. This module is only gonna be available in the 8.1 line, so 8.1.25 and going forward. But of course you should have, there's an easy migration path, easy upgrade from 7.9 to 8.1. You could take advantage of that right there. So I know there was a couple of questions in here about the cost of the driver and also kind of if it's available on Ignition Edge versus, and Standard Ignition. So, and this kind of goes along with that compatibility. So the driver is just included in the Ignition platform. So all the drivers that we have, Allen-Bradley drivers, Modbus, Omron, Siemens, DNP3, of course 61850 driver, and any future drivers. We actually have a few drivers that are in the queue right now that we're building, all of those are part of the Ignition platform.
32:35
Travis Cox: So it's available on Ignition and on Ignition Edge. So you'll get that automatically as you upgrade. And if you're on 7.9, and you have upgrade protection, you upgrade to 8.0, those will just automatically be there. You don't have to buy those modules at all. There's no cost for the modules by themself, they're just part of the Ignition platform there. So super easy to get that and as we go forward, as we build more drivers, they'll just be included in the platforms. There's no thought about that. You could just simply upgrade and you get to take advantage of them.
33:04
Don Pearson: Thanks, Travis. I know you just kind of brushed over that, but I just want to emphasize it. For those of you who may be new to this, I mean that is part of what we're doing with Inductive Automation, is putting a lot of power into the platform so you don't have to have a consideration. Once you got the platform, the functionality, the drivers, the connectivity continues to expand as we grow and expand the capabilities there, that comes to you. So you get the drivers with the platform and obviously you buy the modules that you need to go with that for whatever project you're working on. So here's another question, Travis, what are the advantages of IEC 61850 over Modbus TCPIP?
33:40
Travis Cox: Okay, well, Modbus has been around for a really, really long time and has been, there's lots of Modbus implementations out there and it's just limited in what it can do. And of course, that's how a lot of people have been connecting these kinds of equipment is leveraging Modbus spec. But of course with a more robust driver like the 61850, especially for these kind of devices, being able to have the MMS reports that are coming in, the data objects and the structures, having that security on the connectivity to that, it just kind of brings it up another level. And that was, of course, this driver 61850 is really important for power distribution and they have to have more of these kind of things in place because of the criticality of it and the security that's needed for these devices. So I mean, that's, we've, for a lot of people over the years, they've used Modbus for some of these devices, they've also used third party OPC servers to connect to devices where we didn't have that driver. And that can continue to happen for other drivers out there, but we're trying to bring in the big ones and just make it really accessible and easy within the Ignition platform so you don't have to worry about that.
34:49
Don Pearson: Thanks Travis. Another question here from Angel. Angel asks, "Only the protocol MMS is available. GOOSE and SV will be available?"
34:58
Travis Cox: Yeah, so those are, we're definitely looking at those as we go forward and I know that we'll get more feedback from people as they're using it and we can expand the driver. So kind of this is where we just started with that and Dereck, if you have any other additional information on the GOOSE and SV, but I think it's something that we'll be looking at.
35:22
Dereck Saunders: Yeah, sorry, I don't at the moment.
35:24
Travis Cox: Perfect.
35:24
Don Pearson: Okay.
35:26
Travis Cox: So we can get more answers, but if you have, as you play around with the driver, if you have more specifics on what's required, let us know. Give that feedback to us so we can look at bringing that in.
35:39
Don Pearson: Thanks Travis. So here's another question. "Are ignition end users using this IEC 61850 driver for substation controls opening closing breakers over Modbus and DNP? My impression is that Ignition is used more for HMI indication only, not controls."
35:58
Travis Cox: So yes, it is definitely being used for opening the breakers as Dereck showed in the example. A lot of folks are actually using Ignition for that control. So it may not be, this is more control when people are interfacing with the application, changing set points, opening a breaker, closing a breaker, those kind of things. And there are some folks that are using our SFC engine, scripting behind the scenes to automatically do some of these things based in different conditions. But Ignition's not just a monitoring tool, it definitely can do control as well. And there's a lot of security that we have put in place especially around the application side so that that could be done securely and correctly.
36:37
Don Pearson: Thanks Travis, here's another control question, I think. Is it possible to trigger "operate through gateway network?"
36:44
Travis Cox: It certainly is, yeah. So that scripting function is the function that he showed to do the operate there. And it had to be done that way 'cause it wasn't just right into a tag. There's some other things that have to be done behind the scenes for the operate for that to function properly. So that's why there's a function for it. And, but is very easy to actually send a message through the gateway network that will then have that remote server do the operate function on it, where it's connected to the actual device. So definitely can happen through the gateway network.
37:17
Don Pearson: Good, thanks. Here's another question about IEDs. "Can you please talk about how Ignition integrates an IED? For example, does it import CID file from the IED or it uses self-description feature of IEC 61850 to read the IED capability? Or both? Basically the IEC 61850 IED configuration process." We got a very educated audience here, Travis. So...
37:42
Travis Cox: That's right.
37:43
Don Pearson: We'll get into that in a minute, but go ahead, give it a whirl.
37:46
Travis Cox: Yeah, so the SLF or that that file can be imported into Ignition. Dereck, is there anything you could show on that part?
38:00
Dereck Saunders: So we did import a file. Yeah, give me one second. I might be able to bring that up.
38:04
Travis Cox: That way they can kind of see this. And I can make you presenter, if you have that to show.
38:10
Dereck Saunders: Yeah, just gonna need a minute or two here.
38:11
Don Pearson: Yeah, that's okay. I'll go to another question. We'll come back to this if that's okay. This is maybe a one on maximum amount. What is the maximum amount of IEC 61850 devices supported? Any answer for that Travis?
38:25
Travis Cox: Unlimited, no. So there will be, technically it's unlimited because licensing, but there, we haven't done some extreme benchmarking on the number of devices that are out there. With the MMS reports and if you're not doing pulling, the number of devices can be increased with that. So, we don't have any official benchmarks right now, but I do know that we have systems out there on a single Ignition server with around 750 devices connected to it. So, there's pretty good room for that. But hopefully we can get some more solid benchmarks that'll more directly answer your question. But of course you could try it yourself too and you could play around with adding, if you have a lot of simulation devices, whatnot, you could do some of that testing yourself.
39:12
Travis Cox: We have the ability with Ignition to separate out IO from other processes from like, from the front-ends and from other functions so that you can scale that too. So if it's needed to have a dedicated IO where you just focus on having a lot of devices, you can certainly do that. So we definitely, from an architecture standpoint, can support a large amount. The question is just how much can you put on a single Ignition server? And so with that, we do have examples where there's, they're quite high.
39:39
Don Pearson: Travis, I'm assuming, since there's a question here about number of tags and testing for that, that that answer applies to number of tags supported also?
39:47
Travis Cox: Yeah, so I mean, the number of tags, so we've done a lot of benchmarking around tags and clients and how much kind of like single Ignition server support. We have a guide, kind of server sizing guide that talks about those. And it's pretty general because there's a lot of variables that come into how much a server can handle. It depends on all the functions that server's actually doing. So, the more devices and the faster we pull devices, if we're pulling all these devices at 500 milliseconds versus say pulling it at a minute rate, there's gonna be less that we can actually have when we're pulling really fast, right?
40:27
Travis Cox: So things like that. And of course if we have a lot of value changes in the system, value changes are one of the big things we look at. And we know Ignition server can handle around 50,000 value changes per second. And there are instances where you could do more than that. So, there's a lot of variables that come into that, but I would suggest looking at the guide and that can give you good understanding, at least tags and clients. Whereas the devices, though, the actual device connections, is one that we haven't done specific ones on this driver.
40:58
Don Pearson: Alright. Dereck, are you ready to have presenter over to you, or do you want me to take...
41:03
Dereck Saunders: Yes.
41:03
Don Pearson: Okay, go ahead.
41:15
Dereck Saunders: Alright. Can you guys see that?
41:17
Don Pearson: Yep.
41:18
Travis Cox: I can.
41:19
Dereck Saunders: All right. So, yeah, this is the SCD file that we used. This was provided to us by a dev who was, essentially helped us with the simulator. So this is the SCD file, and then if you look in the gateway...
41:35
Travis Cox: We're just... So we're not seeing... You had the file up in urgently and then it kind of went away. So that, there I can see the Chrome browser. You wanna bring back the file? There we go. So the SCL file.
41:45.
Dereck Saunders: Alright, can you see that now?
41:46
Travis Cox: Yep.
41:47
Dereck Saunders: Yep. So this is the file that we used. And if you look at the device connection, when you go to click to more, there's this option for SCD, this is where we uploaded it. And then also if you go into edits, there's the advanced properties that will show that this device connection is using the SCD file. And then these are the properties of the IED name and all that good stuff.
42:11
Don Pearson: Cool.
42:12
Travis Cox: Perfect. Thanks Dereck.
42:14
Dereck Saunders: Yep. Thanks.
42:15
Don Pearson: So, we got another question, Travis. We got a pretty big queue of questions, we'll get to as many as we can here for a few more minutes. Does Ignition have a list of manufacturers that use this protocol or of partners that use it in development flights or etcetera? I don't know if we... I don't know. I don't know the answer to that question. I don't know if you do?
42:37
Travis Cox: I don't think we have a comprehensive list that has been put together. There might be some examples of that in the documentation for the driver there, but that is something I'm pretty sure you could probably search for and see what devices are supporting the 61850 driver. Of course, if it is, then that can be of use with Ignition and this driver. But I have not seen that list myself.
43:04
Don Pearson: All right. That sounds great. Let me see if I got another one here. Any plans to expand the power monitoring SCADA capabilities in Ignition? Say things like single line diagrams, waveform visualization/analysis?
43:18
Travis Cox: Yeah, so there are a lot of efforts on our end to continue to beef up the visualization and just make it easier, especially for certain verticals. That's partly why we're building the demo applications so that we can have examples of these things where that's built out. We are working on the charting. There's a lot of enhancements with the charting, so we can do the waveforms and things really easily within Ignition. So there's definitely some improvements that are coming to do that. People have been able to build systems already. And the big area is on the drawing, if you will, the drawing tools, especially for perspective visualization. And that is something that we're getting close to getting done and getting the product so that it could be easier to draw those diagrams and create the SVGs that are required there. A lot of people have been doing externally and then importing it in. So there are a lot of enhancements that are happening. They'll be coming within the 8.1 line.
44:12
Don Pearson: Cool. Another question here is, what are the advantages of using the driver over other software like Kepware? Why should a company invest time and resources on making this transition?
44:24
Travis Cox: Well, that's a good question. I mean, ultimately, well, a lot of people, the reason that we built the driver was so that it could be part of the Ignition ecosystem and can leverage kind of our architectures and Edge on these different products. So there's advantage of just having it in Ignition, not having to have two different products installed next to each other, but when you're leveraging Kepware, you're doing very similar operations with that. But what we can do is we can integrate that into various parts of Ignition, like with having the scripting function, we could do things a little more direct. And there's probably a little more power that can be available with that. But we haven't done any side-by-side comparisons. A lot of people have been using Kepware and it's very successful. It just now, it's just a native part of Ignition. You don't have to go externally.
45:11
Don Pearson: Yeah, I think part of our overall philosophy to build on it a little bit is that we want to put the power in the Ignition platform so you can take your vertical expertise and go into vertical and you've got one platform to work with that gives you that functionality and that connectivity to serve your customers with. So, that's part of what we're trying to do across the board as you see more and more connectivity like the IEC 61850 driver come into the platform and more of course on the timeline going forward. There's a lot of questions here. I want to reiterate what I said at the beginning to folks which is, don't hesitate to follow up with your questions if we don't get to them 'cause I mentioned this is a very active audience here. We got a long queue. I'm gonna take a couple more questions if we're gonna... I'll be ending off in a couple of minutes, but don't hesitate to follow up and ask us. Basically, there's another one from Paratosh. He says, "Can you please talk about how Ignition integrates an IED, for example, does it import CID file from the IED or it uses self-description feature of IEC 61850 to read the IED capability or both, basically the IED configuration process?"
46:24
Travis Cox: Yeah, so that's what we just showed there with importing that file in there and specifying the IED, so that's how it's being done right now. And there's definitely some questions in here that I've seen just and more direct in terms of like, with import, common trait files or of course using GOOSE and SV and GOOSE and SV and the common trait are not supported yet, or at least at this point. But again, that feedback from you guys will be quite critical for us as we move forward. So let us know what's needed, and hopefully we can get that in place.
46:57
Don Pearson: And...
46:57
Travis Cox: There was a couple questions, Don, that I saw regarding redundancy.
47:01
Don Pearson: Oh yeah, go Ahead.
47:01
Travis Cox: Asking about redundancy here and this driver fit... I mean, Ignition has redundancy built into it, and this driver fits into that. So basically if you had a redundant pair, a master and a backup, we synchronize that configuration. So you do all that, you build that device connection, all that on primary, it synchronize the backup. So of course it will function the same way in a redundant pair. So I just wanted to put that out there, it is supported.
47:26
Don Pearson: That's great. Also, obviously, there's always a question about security. Here's one, says, "Any caveats about security? I think I read somewhere about vulnerabilities." That's a question from Jonathan here.
47:37
Travis Cox: So, and you said read somewhere about vulnerabilities. Well, so with Ignition, we're constantly looking for any security vulnerabilities that could exist. We attend ethical hacking competitions. We do a lot of pen testing on the product, along with a lot of the static and dynamic co-testing we do on our end. And just, there's a lot of stuff that we do to kinda eliminate that. And we're, there's a very big focus on security here. And in fact, you can actually go to security... Let me bring this up here, security.inductiveautomation.com. And you can actually go to a security portal where we show a lot of what we're doing as a company and of course with our product security and some compliances. We're actually in the process with undergoing 62443 certification.
48:24
Travis Cox: Man, that is almost done. And so we're going forward with more compliances as we look at that. Now, when it looks... When there are specific drivers or other libraries that are involved, that extends to that. So we will be, with this being a new driver, of course, there's a lot of pen testing and things will happen around that. And yeah, so there's nothing, no big vulnerabilities that I'm aware of right now. We did find a couple in that [0:48:54.7] ____ event that have been released in 8.1.26, the latest version. So, on the security trust portal, there's actually, you could subscribe to a list, if we ever find anything, we notify that to everybody on the list in terms of these updates so that you can stay current with those things.
49:12
Don Pearson: Thanks, Travis. Here's just a couple of comments. First, Dion says, "That is awesome to hear work on perspective visualizations." And then Matt Steele, I'm giving your name here because it says, "These other customer questions are great. My people, let's build a power systems community of practice or something." Matt, I want to tell you, you're a man after my own heart. What we hope happens with this is that those of you with amazing expertise in this field will gather together, will collaborate, just like happens across the Ignition community overall, and a whole level of expertise around this vertical will come. If we put it in the platform, you guys will start building great, great application and solutions like the couple of use cases that Travis shared today. So appreciate your work on that, Matt.
49:58
Travis Cox: Yeah, and I do wanna mention on that, Don, I think, we are, here in Inductive Automation, we're the software experts and, but we're not experts in every vertical, we're not experts in everything that's out there. So with this driver, of course, we did a lot of... We put a lot of work into building it. But we haven't had a lot of experience in the integration side of it with these. So when you guys are mentioning some of the things here that are required, we value your feedback and the community's feedback and how to shape this and make it better going forward. In fact, what I would encourage you guys to do if you wanted to, this happened kind of in oil and gas where there was a collective that was built, an independent collective.
50:44
Travis Cox: It wasn't run by Inductive Automation, but that we can participate here and there. But if you had kind of a collective where then you can share stories and basically share best practices and also kind of decide as a group, "Hey, here's the things that we want to do," and that could be really important to help us shape the product where you guys are working together and building that community. So we're very interested in that and we'd love to see those kinds of things happen. But again, the more feedback you guys have, as we're not all 100% experts on this particular driver, would be obviously very, very much appreciated.
51:22
Don Pearson: Thanks Travis. I think we're probably ready to wrap up, but I should have asked this question before. This question is, "Sorry, but what does IED stand for?"
51:31
Travis Cox: Yeah, it's a good question. I, myself, I'm not a expert on this. Dereck, do you have it? I think it's Intelligent Electronic Device. I think that's what it is, within...
51:41
Dereck Saunders: I believe that's what it is. Yes. Yep.
51:44
Travis Cox: So yeah, Intelligent Electronic Device you find in a substation. So...
51:48
Don Pearson: Yeah, couple guys answered in too, Matt and Ben both said, "Yes, Intelligent Electronic Device." So, good. Sorry Todd, I should have answered that, asked that question earlier, but, alright. Any final questions you wanted to get to? I'm gonna encourage because there's more than we're going to be able to get to here and we're wrapping up. But any that you see, Travis, that you want to jump on before we wrap up?
52:12
Travis Cox: No, I think... I mean, the questions here are great. Please reach out to us and our sales engineering team or our sales team, especially if you want help or just wanna discuss and kind of look at how we can, again, make this all better as going forward. So great questions coming in, but definitely reach out for more.
52:31
Don Pearson: Sounds good. Listen, I want to say thank you to everyone that attended today. We're very excited about this driver being released and I'm really excited about the reaction from the community here to get started. And I just want to emphasize what Travis said. I mean, to have any kind of a group starting to gather around it like we have around oil and gas and stuff, we're always willing to participate and contribute to that to make it more capable for you guys to use the product out in the environment. So with that, we come to the close of today's webinar. Any final statements, Travis, we done?
53:01
Travis Cox: No, thanks everybody for your time and looking forward to see what you guys do with this.
53:06
Don Pearson: Thanks everyone. Have a great day.
---
Click here to learn about using Ignition as power monitoring software.
Want to stay up-to-date with us?
Sign up for our weekly News Feed.
By clicking "Sign me up," you agree to the
Terms of Use
, and the submission and processing of your data. Your privacy is very important to us.
Privacy Policy