6 Simple Steps for Enterprise Digital Transformation
Practical Solutions for Leveraging Data Across Your Enterprise
60 min video
/
53 minute read
View slides
Speakers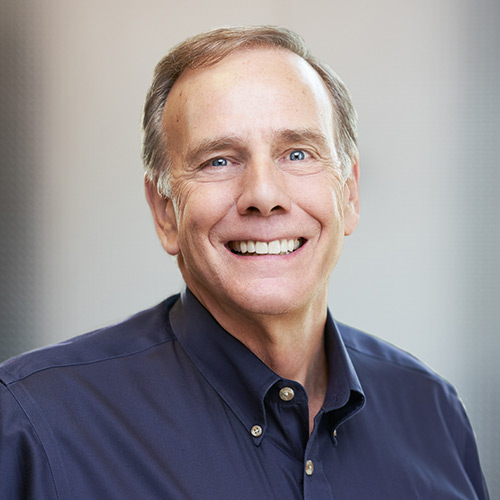 Don Pearson
Chief Strategy Officer
Inductive Automation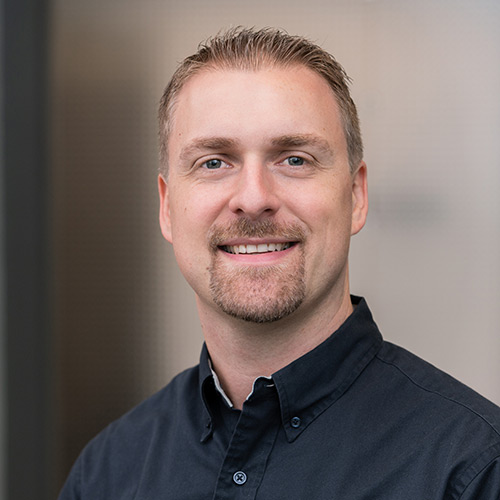 Travis Cox
Co-Director of Sales Engineering
Inductive Automation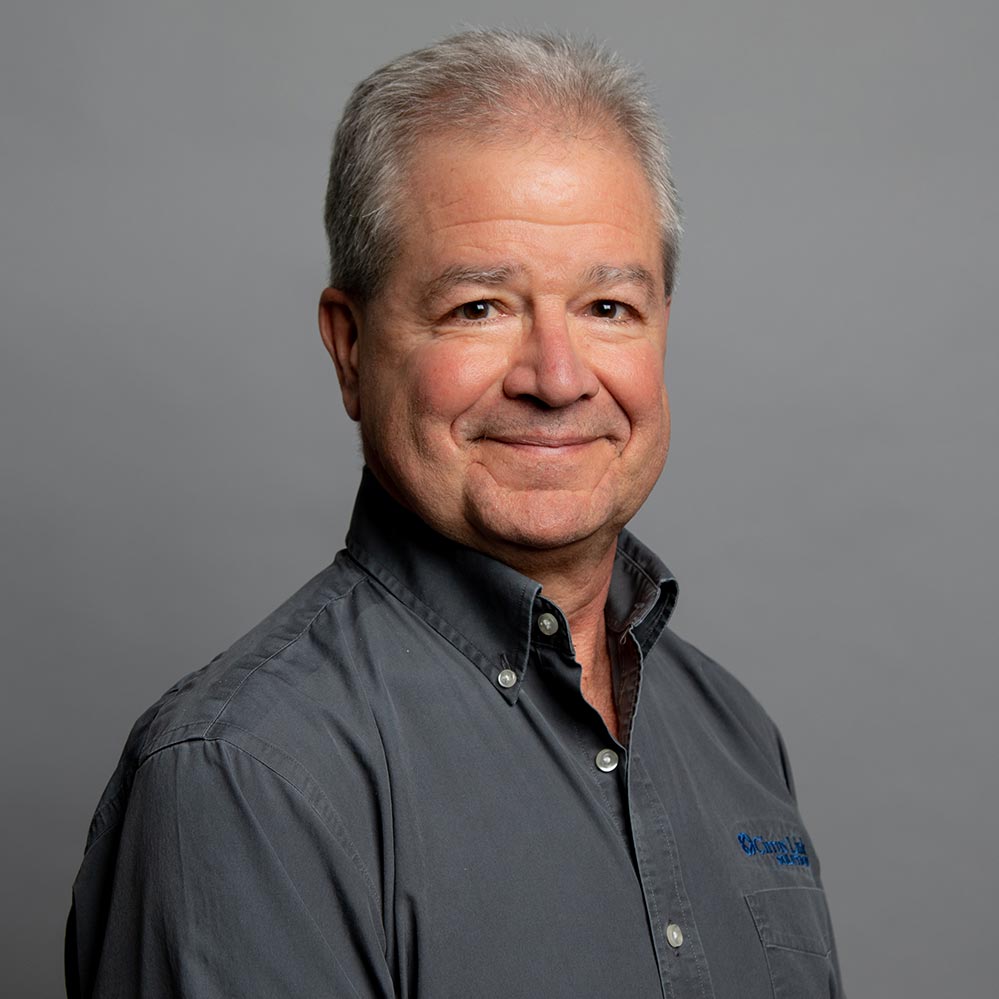 Arlen Nipper
President and CTO
Cirrus Link Solutions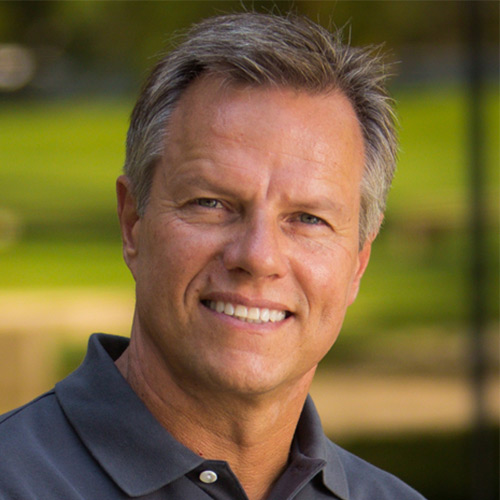 Benson Hougland
Vice President, Marketing
Opto 22
For today's manufacturers, the question is not whether digital transformation is an important priority for their enterprise. The question is how to get started with digital transformation or how to realize its full potential for savings, efficiency, and performance. In many enterprises, the biggest stumbling blocks are collecting data at the edge of the network, implementing real and scalable solutions, turning data into action, developing and deploying projects efficiently, working with Big Data in the cloud, and finding the necessary domain expertise. 
In this webinar, our Ignition experts will take on the question, "What is digital transformation?" at a practical level, and tell you about new and updated solutions that empower any enterprise to overcome these obstacles easily and affordably.
Discover a real-world, incremental migration strategy for IIoT

Learn about new and improved edge-computing solutions

Explore full solutions that combine industry-leading software and hardware

Find out how to get wide access to data in the cloud

See why it's easier than ever to find expert help with implementation
Webinar Transcript
00:00
Don: Welcome to today's webinar. Appreciate everyone joining us today. My name is Don Pearson, I will be serving as the moderator for today's webinar. We'll get going into introductions in just a few moments but I'd like to go over the agenda. I'm gonna briefly introduce all of you. Those that aren't familiar with our software, I'm gonna introduce you to Ignition and also to the other speakers on the webinar, and I'll talk about what digital transformation is and why it's important. We'll talk about obstacles on the path to digital transformation, simple steps you can take to get started with your digital transformation journey and then we'll give you a look at some Ignition solutions to help make digital transformation easier. Then we'll finish up with a question and answer period as we always do.
00:44
Don: Our software platform, Ignition, turned 10 years old this year. It's used by over 54% of Fortune 100 companies, about 30% of the Fortune 500 and many companies are actually choosing Ignition because it provides a universal industrial application platform for HMI, SCADA, MES, and IoT solutions. You see a number of bullet points that give a summary of it, its unlimited licensing model, its cross-platform compatibility, standard IT technologies, scalable server-client architecture, web-based, web-managed, web-launched designer and clients. Modular configurability gives you the opportunity to really take the platform and build on top of it, the modules you need, and scale up and scale out as you have needs that expand with your program. Also, rapid development and deployment tools. If you aren't familiar with Ignition and you want to learn more about it, you can certainly go to our website. But now, to our guest speakers. Travis Cox, the co-Director of Sales Engineering at Inductive Automation is with us along with Arlen Nipper, the President and CTO of Cirrus Link Solutions, and Benson Hougland, Vice President of Product Strategy at Opto 22. To get a little more introduction, I'm gonna ask our panelists if you could each maybe take a minute or two, tell us about yourself, your experience and what you do at your company? So, Travis, let's go ahead and start with you.
02:06
Travis: Thank you, Don. I'm happy to be here. So, my name is Travis Cox, I'm the Co-Director of Sales Engineering for Inductive Automation. I've been with Inductive Automation going on 16 years. Over those years, being in the sales engineering department as solution architects, we've had the pleasure to work with end users and integrators directly on their digital transformation journey. So, I'm happy to share some of the best practices and some of the easy steps people can take in that journey.
02:30
Don: Thanks a lot, Travis. Arlen, over to you.
02:33
Arlen: Hi, Don, thanks. I'm Arlen Nipper, I'm the President and CTO of Cirrus Link Solutions. This year, I've been doing industrial communications in whatever form over the last 42 years. And about halfway through that career path, I had the great opportunity to work with Andy Stanford-Clark on a project for Phillips 66. Got to be one of the co-inventors of a technology called MQTT that we'll be covering today. Now, uniquely, Cirrus Link are one of two strategic partners with Inductive Automation and we do the NTT-AT and cloud technology modules that help in the digital transformation process.
03:17
Don: Arlen, thanks a lot. Go ahead, Benson.
03:21
Benson: Thanks, Don. My name is Benson and I'm responsible for product strategy here at Opto 22, and I've been with Opto for about 25 years. We design, develop and build industrial automation hardware right here at our manufacturing facility in Temecula, California. It's about an hour north of San Diego. With over 45 years of experience, an install base in the millions and over 10,000 customers worldwide, we're known for highly reliable mission-critical controllers, IO and a software that runs on them. Now we're particularly proud of our close relationship with Inductive Automation and especially our shared vision of simplifying digital transformation for customers and integrators all over the world.
About Digital Transformation
04:00
Don: Benson, thank you. Arlen, Travis, thanks to all of you for joining us today. So, let's get right into it because today, we're talking about digital transformation. But I think it'd be good to start by asking the question, "What exactly is digital transformation?" And one of the world's leading industrial consulting firms, ARC Advisory Group, defines it as the transformation of industrial products, operations, value change and aftermarket services that are enabled to the augmentation of people and knowledge to the expanded use of sensors, data and analytics. A lot of benefits can be had from that and when you look at the big picture, some of the benefits include according to ARC, reduced operating costs, reduced unscheduled downtime, improved asset performance, optimize the supply chain, increased capacity and increased employee engagement. And I guess what I would say is, if that sounds like a big deal, it's because it is a big deal. And I'm gonna look to a book by Eric Schaeffer from Accenture when he wrote a couple of years ago in a book called Industry X.0. He said, "The digital disruption and transformation of the industrial sphere is one of the world's current megatrends affecting companies representing two-thirds of global GDP."
05:21
Don: Companies are actually realizing that digital transformation is really important to them. It's on the viewing screen of almost all senior executives on major manufacturing companies across the industrial sector and every industrial company, I wouldn't say, is trying to come to grips in one level or another with what this revolution means to them and how to get started. Many companies either don't know how to get started or they encounter serious obstacles, or they struggle to realize its full potential. That's why when you look at this Gartner Hype Cycle for digital transformation, most of the industry is still in this trough of disillusionment. They're not realizing the value that's there for them and there's a lot of frustration that goes along with that, a lot of frustration with getting this transformation started and working towards, as Gartner says, that Plateau of Productivity, but they can really achieve major stable gains.
06:16
Don: And we need to close the gap between thought and action there. I've heard people say they're tired of being stuck in pilot project purgatory. So, we need to give them a tool to get started, get started now. And that's really the subject today, to address this. What we would like to do is really paint a little bit of a different picture. Where things are now and what's not working, take a look at that and talk about practical steps to get things to where they need to be, to how they should be working but without disrupting operations or becoming exorbitantly expensive and actually providing better solutions, getting more data out of our organization, out of our equipment, into our people and getting people within the enterprise to work together more effectively. So, let's get started into this and to talk about the obstacles and the steps to digital transformation, Travis, I'm gonna turn it over to you.
Common Obstacles to Digital Transformation
07:13
Travis: Thank you very much, Don. So, let's start by looking at how control systems have been built for years, looking at these legacy HMI/SCADA systems. An architecture, legacy architecture, typically had the following elements: An HMI or potentially multiple of them that are connected to critical machines and communicate directly to the PLC, and there could be a lot of those to manage. A proprietary SCADA system connected to those PLCs and potentially often used as middleware, even though it's not its sole purpose. And along with that, potentially, proprietary historians or databases, data sitting in islands and where it's really not easy to future-proof. And of course, clients where we had installed directly on the client machines and communicating to the control systems as well. And really, these systems that have been out there generally only supported and managed by the OT where it's very difficult to continue to expand on and to work with. And because the way the legacy systems are built and licensed, they are almost impossible to scale and really are not future-proof.
08:21
Travis: These legacy systems present several obstacles to digital transformation. One obstacle is the perception that you need to rip and replace your legacy system, which is very expensive. It's intimidating to think about having to use a whole new system because that would affect productivity and disrupt business as usual. The training would be really costly, there'd be a steep learning curve and it would take a long time to see that ROI. But hopefully today, we can dispel the myth and show that digital transformation is approachable and that there are easy steps that we can take where we can maintain our existing legacy system and get to a more modern approach to be able to get data to the business.
09:03
Travis: And so, that's hopefully the idea here that we can share with you today. Another obstacle though is that there's a gap between OT and IT. They tend to work in siloed environments. They play different roles in the enterprise. OT is responsible for keeping operations running and IT is mainly responsible for keeping the systems, data and security on the business side running. IT doesn't wanna support proprietary legacy systems, so they basically leave OT to manage it on their own. But that mindset really needs to change. The OT manager and the IT manager really need to discuss and come together about any decisions that need to be made about either side to come to that consensus. We won't achieve IoT at scale until the two sides learn to work together. And we need technologies that both sides are comfortable with.
09:50
Travis: Proprietary systems and historians, and databases are also an obstacle to digital transformation. They are hard to support, they lock you into a specific vendor, they make it difficult and expensive to get more data or, of course, to add more into the system and they limit you from having your SCADA do more than just SCADA. Many companies are interested in things like getting more data, adding more context to that, more relevancy, connecting to maintenance management or ERP, but proprietary systems don't really allow you to do that because they'd often work in those siloed environments. Another challenge we face is balancing accessibility and security. There are issues that we have to resolve in order to get access to the data from OT to the business side. It could be complicated to get that data to the business side and it may not be architected properly to do that. If you decide to connect to something, you need to do it in a way that does not expose sensitive data to cybersecurity threats, which are increasing every single day. So, we don't want to just have to connect these systems together where they're not using tried and true security practices.
10:53
Travis: You've also got a younger up and coming workforce who have the mindset that data should be accessible from anywhere. They wanna bring in mobile devices, smart TVs and tablets but OT usually says their systems can't support those because it's not taking advantage of these technologies. But it's really important to look at taking advantage and using these modern technologies, and to get the next generation on board. Another obstacle is how to work with the cloud to take advantage of the opportunities that are there. Cloud is managed by the IT department. So, where does operations fit into that? The cloud offers unlimited storage and com-mutability compared to on-prem, but does your company have the flexibility to put a server in the cloud or have some kind of hybrid between cloud and on-prem? And that's definitely what we see in terms of OT systems, it's really how they can work together. Both organizations really don't have an easy way to get their OT data into a cloud infrastructure. And once their data is up there, they often don't know how to leverage that or have the expertise to work with it properly for higher-level capabilities like advanced analytics, business intelligence, machine learning and more.
11:57
Travis: Another obstacle we ran into is the cost of licensing and the struggle to realize ROI. With legacy licensing you have to pay for every client and tag you use and there are also hefty implementation costs, maintenance contracts and upgrade costs. All of those licensing costs become a big roadblock to scalability. It's not pleasant to think about replacing your whole system and then wondering if you'll ever see the value. That's why it's really important to look at putting things in parallel. We need a way to see the value really quickly. If we migrate the system gradually, we need to get results along the way. 
Easy Steps to a Better Architecture
12:33
Having said all that, fortunately, there are easy steps we can take to get over these obstacles and to get to a better architecture. We want you to come away from this webinar with a confidence that you can take action and do digital transformation now. These steps give you an incremental real-world migration strategy for industrial IoT with software, hardware and standards that can address those roadblocks. I would caution that it's not just a matter of installing something new. It won't help to replace our old system with the newer system that still cannot scale. But if we architect our system in the right way, scalable IoT is definitely within our reach.
13:12
Travis: We've broken it down into six easy steps that you can take. The first thing, we can simply add a new system like adding Ignition and parallel to your existing system. We can easily get that data once we get value from that, get that to an MQTT server using MQTT Transmission, we can also add edge computing to push upholding out to the edge of the network. We can add new devices and sensors to solve challenges where we need to get access to data that we don't currently have. We also need to get data out to more people. And then lastly, we're getting data up to the cloud and leveraging the cloud. Let's go over each of these steps in more detail to see how easily we could take advantage of that. So step number one is to put Ignition in parallel with your existing systems, and you may already have done this. But we see time and time again where there are challenges and/or functions that you'd like to have, that your current system doesn't provide. You can easily download the full Ignition in a matter of minutes, then you can start digitizing your operations, start removing manual work, getting rid of paper and whiteboard, accessing data that you couldn't before, and gathering all of that information in one convenient location.
14:21
Travis: You can add in history, alarming, alarming and reporting again to solve challenges that you currently have that your leg systems aren't supporting. You'll get information out to your people in the plant floor, which can ultimately help them make better, informed decisions. Ignition was built to address these obstacles and enable the steps we've talked about. They've got unlimited licensing models that lets you add as many clients, tags, and connections as you want. It's cross-platform compatibility so you're never gonna walk into one operating system. It helps bridge the gap between OT and IT. It uses technologies like MQTT, Python, and SQL that IT already knows, and it's ready to use in an OT infrastructure and provides a much better solution at the plant level.
15:05
Travis: Once you've got Ignition in place, you're in a position to actually start building a new architecture. And it's all at a price point of about $10,000 to get started with, and you can put that in parallel with what you got. And we've seen a lot of people on O&M budgets get value just by solving some challenges again putting that in parallel with the system they already have. Once we've been able to get Ignition in place and start providing some value there, and connect it to the PLCs or other OPC servers, getting that data in, we gotta look at then adding MQTT and getting ourselves to a new architecture. So that's step number two, which is simply to add the Cirrus Link MQTT Transmission Module to Ignition. This module lets us publish the data to an MQTT server. Arlen is the president of Cirrus Link and also the co-inventor of MQTT. So I'll have him explain why we need MQTT for the new architecture. Arlen, over to you.
16:04
Arlen: So, why MQTT? One of the things that Travis mentioned previously is this notion of getting technology out there that both OT and IT can understand. Now what's unique about MQTT that has kind of gone through two life cycles is that 22 years ago, MQTT was invented to solve a problem for Phillips 66 to better utilize their Viasat bandwidth that was TCP/IP based. And then it kind of like disappeared for a while and then all of a sudden Facebook Messenger picked it up and then all of a sudden all of the major cloud providers started using it, and ultimately over the last six years it has become one of the leading, well it has become the dominant protocol for IoT and IIoT. So, now we've got kind of a common denominator of a technology that was born in OT, but it has been adopted by IT. So now when we have that conversation we're all in the same page. So really, high level is that MQTT is the dominant message transport protocol. It creates a publish and subscribe model to where now we don't have to poll. Now devices out in the field can publish information on report by exception.
17:22
Arlen: That combined with the extreme lightweight nature of MQTT lets us, in most instances, replace poll response with MQTT and realize an 80 to 90% bandwidth reduction. Now 20 years ago, that meant 80 to 90% savings in my communications cost, but in 2020, that means 80 to 90% more information that we're currently leaving stranded in the field, but we can bring in over the same bandwidth we've got. MQTT, by its very nature, is bi-directional. It has built-in state awareness that lets us apply it to mission-critical, real-time control systems because we know the state of all our in-devices in real time. And then finally, one of the questions people ask me, that Arlen, we read through the MQTT spec and there's no security. Well, that's on purpose because MQTT was squarely built on top of TCP/IP. So what that let us do is leverage the ever-moving target of securing TCP/IP networks. So like right now, we're at TLS 1.2. I'm sure that will go to future versions, but we will be able to take advantage of the most secure TCP/IP technology with MQTT going forward.
18:45
Arlen: Now if we add MQTT Transmission, so Travis got us started. We've got our Ignition system sitting there at parallel. We're picking up more IO and now we're giving it context, but now we can add MQTT Transmission Module right onto that Ignition Gateway. It lets you connect all your devices now to infrastructure instead of application. So it's a very important point. One of our three tenets of decoupling, in other words connect devices to infrastructure, provide a single source of truth, and then be able to demonstrate a superior OT solution. So really what we're talking about here isn't an IT-down-to-OT approach, it's using this technology to put an infrastructure in OT that going forward will be plug in capable into IT solutions.
19:43
Arlen: So if we look at a topology, we add MQTT Transmission Module and now we can start publishing that information into an MQTT infrastructure and starting point, here is we could add MQTT transmission for about $1300. And then for adding intent and distributor that can subscribe to that information and bring it into another Ignition system we're looking at about $4800 to get started. So with that, Travis I'll hand it over to you to just talk about adding edge computing.
20:15
Travis: Yeah, thank you, Arlen. As you can see there, it's really simple to start getting the data that we have in our system in Ignition into an MQTT server, so we can start realizing the value of that data in other systems, especially getting it to the business and it's an easy step. Then we can even go further and we could add edge computing devices to our architecture, and that pushes our polling out further to the source of the data. We can put edge devices out where our PLC is located, especially remote locations, they could be on embedded computing devices, could be on devices that support fog computing and much more. The edge devices can communicate and bring that data up to the infrastructure in a very easy way so we can start migrating more of that legacy data and those legacy, the PLCs into this new architecture. Here at Inductive Automation, we've developed a line of edge computing solutions called Ignition Edge. They are lightweight, limited, low-cost Ignition software solutions that are specifically made to be embedded into field and OEM devices at the edge. They'll let you extend data collection, visualization and system management out to the edge of the network.
21:25
Travis: We recently just expanded our Ignition Edge products from three to five. There's Ignition Edge Panel, which enables you to create local HMIs for field devices. Ignition Edge Compute, which allows you to add true edge computing to your network. Ignition Edge Sync Services, they'll let you synchronize data from the edge to a central ignition system. Ignition Edge CAM, which allows us to do central management of the Ignition system and combines with any other edge products. And lastly, Ignition Edge IIoT and that enables you to easily publish and access field device data from the edge through your MQTT. And the price point for Ignition Edge IoT to get started and getting data from PLCs up and having that distributed, is simply at $800 for each Edge that we deploy out there. That really makes it very affordable to start putting in the key areas where we wanna get access to more data, and as Arlen was saying, at faster rates, get access to more of it, have that more efficient way of getting that data up to start taking advantage of that data.
22:27
Travis: You know, there's only so much that a central system could actually do. So we had our central SCADA talk to 50 different PLCs, there's only so much information we can bring up 'cause those are maintained in that software connection and maintain that polling there from one place. But if we distribute that out in a way that's meant to be distributed, we have a lot more potential, a lot more information we can look at bringing. So if we were to come back to the architecture, by adding in the Edge Computing out there close to those PLCs, bring it up to the MQTT server, we have truly decoupled our devices from our applications there. And we can have any applications get access to that information and it allows us to then start taking advantage of that in very unique ways.
23:13
Travis: In addition to the Ignition Edge, we've initiated the Ignition Onboard program, where we partner with some of the industry's best hardware providers to install, configure and license Ignition Edge on select devices. We have recently taken the Onboard program to the next level by launching the Ignition Onboard Web Portal. There you can easily find devices that have Ignition Edge Onboard and ready to go. You can browse by device type or company name to find the best solution for your enterprise. Benson is here from Opto 22, which is one of our Onboard Program hardware partners. Benson, can you tell us why Opto 22 is participating in the program, and about your onboard device offering? 
23:50
Benson: Yeah, you bet, Travis thanks. We're thrilled with our participation in the Ignition Onboard Program and indeed we were the first hardware company to partner with Inductive Automation and bring Ignition Edge to the market with our Groov family of products. Like the one pictured here, which is our Groov EPIC or Edge Programmable Industrial Controller. Now the principal driving factor for us was the power of the Ignition Edge Software and the fact that we could run it directly on our hardware. This combination allows our customers and integrators to quickly and effectively connect to not only control strategies an IO running on our PLC, but with the same device also connect to legacy PLCs on the plant floor or remote sites through Ignition Edges built-in drivers. Now, couple that capability with the included MQTT Transmission Module and it's pretty amazing how quickly you can extend the power of Ignition all the way down to the Edge.
24:45
Benson: In short, Groov EPIC is a hardware platform that combines a real-time control engine and operator interface, including the ability to connect to an external HDMI touch screen monitor, a fully secure network gateway with user accounts, firewall and more, plus a world-class IO subsystem built on legendary Opto 22 quality. So, a system like this starts at only 2295, which includes the Ignition Edge license. Then just add the IO, you may need for your own project. Now, if you don't need IO, we even offer EPIC on a so-called zero chassis configuration, so you can get all the benefits of Ignition Edge and the built-in operator interface, at a low price point.
25:26
Benson: Now, the architecture looks something like this. Starting down on the OT side, you connect your various field devices and instrumentation to suitable IO cards on the EPIC chassis. Then through one of the independent non-routable Ethernet interfaces on the EPIC, connect that directly to your existing legacy and, might I add, unsecure PLCs. Then with Ignition Edge running on EPIC, you use the Edge's built-in drivers to poll all the existing tags from the PLC, just like Travis described a moment ago. Preserving those single-source-of-truth tags and eliminating any need to re-enter tags later in the system. Next, use MQTT Transmission to securely publish those PLC tags, along with any other IO and controller tags that may exist, up to an MQTT broker or server wherever that might be. Could be on a on-premise broker, like MQTT distributor running in the Ignition Gateway or could be a cloud broker, like Chariot or HiveMQ. Then all the tags are now available to any authorized subscribers in the system wherever, and whatever those subscribers may be. No open ports, no complicated networking, iron-clad security. Yet, the free flow of OT data wherever needed. Back to you, Travis.
26:45
Travis: All right, perfect, thank you. So that leads us up to step number four, which is to add new devices and sensors. So we talked in length about being able to add Ignition in to solve new challenges. You can easily add transmission to publish that data to a broker, start taking advantage of that easily, then start decoupling the architecture out by using edge computing, how we can put the Edge computing on devices like Hadoop Epic, and that's really looking at the legacy, the Brownfield world, getting that into the new infrastructure, and that's incredibly important because that is gonna be there for a long time. But in some cases, we don't even have access to certain data and the information that we'd like to bring in. We don't have PLCs at all. And so there I can be places where we want to get that information and start taking advantage of it and that's what we can add in these new devices and sensors to capture it and connect it to the infrastructure in a very cost-effective and efficient way. Benson, you showed us the Groov EPIC, which is both an edge gateway and a PLC. So for new systems or brief applications, I can see how this combination can help future proof digital transformation architectures, but what about this application that just need a few data points and not necessarily a full-blown PLC? 
27:57
Benson: Indeed, Travis. So we just announced Groov RIO, a compact standalone IO system that's nearly infinitely configurable for just about any IO type you may have, including thermocouples, Forta20s, discrete inputs, relay outputs, and more. Each channel is software-configurable and there are over 60000 unique field IO combinations possible with this single device, and all the IO data is accessible over gigabit ethernet. In fact, you can even use Power over Ethernet for the communications and then you'll have power for the RIO and it's IO. But the best part, Groov RIO has MQTT Sparkplug built right in, simply navigate to RIO'S secure web server, configure your IO channels, configure where your broker is, and almost like magic, all of your IO data appears right inside your Ignition Designer running on the Ignition Gateway courtesy of MQTT Engine by Cirrus Link Solutions.
28:54
Benson: And just like MQTT and EPIC, read and write access is available bi-directional, to any authorized subscribers. So that architecture looks like this; connect your various IO channels at the bottom there to your RIO, configure your accounts and IO tag names to RIO's built-in web server, then configure again where RIO should send its tags, wiz or Sparkplug B payloads. And now you're publishing new, perhaps stranded OT data directly in the infrastructure. Talk about simplifying digital transformation. RIO, or as I like to call it in this case, Ignition IO, does just that. Back to you, Travis.
29:35
Travis: Alright, thanks Benson. So now it's time for step number 5, which is to get that data you're collecting out to more people in the organization. So we've really solved a lot of the challenges on the OT side, and we've made it possible to get that data up, and get information, particularly to the business side. We can get that data out through additional screens, we can create dashboards, bring clients to mobile devices, and to modern browsers so that people can start taking advantage of that data and empowering them to respond to problems more quickly, and make better decisions and keep that all, still have that be something we can do on-premise. We recently rolled out the Ignition Perspective Module, to make it easier to see data and turn it into action. Ignition Perspective, it gives you an ideal tool for building mobile-first applications that are native to HTML5 and CSS.
30:28
Travis: Perspective is mobile-responsive and automatically fits screens of any size. It runs on any device with a web browser and works with Windows, Mac OS, Linux and of course, Android and iOS for smartphones and tablets. It has intuitive test commands and bi-directional data binding. It lets you leverage the DPS, accelerometer, camera, barcode scanner and other sensors to create smart industrial applications, and it balances accessibility with security, with support for two factor authentication, single sign-on, federated identity, and easy-to-use permissions models.
31:00
Travis: Since it released Perspective last year our customers and integrators have built some incredible projects with it. Here are a couple of projects that really showcase the Perspective Module's limitless possibilities for data visualization. The first project is one that Corso systems built for San Bernardino County in California. The county's landfills had a lot of old equipment and needed easy-to-use HMI data visualization systems, Corso Systems teamed up with SCS Engineers to build a pilot project at one of those landfills. Using Ignition in the cloud, Ignition Edge on site, and the enterprise administration model, they set up a complete enterprise solution, and of course, using MQTT as the way of getting data around. They even used a drone to capture 2D and 3D imagery and batting into Perspective for pure web visualization and putting it into a VR headset so that they can inspect the site from anywhere. This pilot was so successful that it is now being rolled out to 27 more sites. So they were able to get value quickly by putting these steps and these solutions in place at a very cost-effective price.
32:06
Travis: Here's another great Perspective project that ESM Australia made for a large waste management company. ESM Australia used Ignition 8 with Perspective, MQTT, and EoN hardware, a very similar architecture to the previous one, to deliver a cloud-based mobile-ready, scalable, IOT platform that visualizes the status of each new disposal system in close to real-time, and also includes a lot of other powerful capabilities. This solution exceeded the end user's requirements, enabled secure data access from anywhere, and it's very scalable, because it's cloud-hosted with Edge on-premise using MQTT. So those are just two examples of how Perspective can make more data visible and accessible to more of your people. And it's very affordable. The standard Perspective Module is $8000, but it's typically included in that standard package for Ignition that we would have gotten from our first step, that just leads ... That was step six.
32:57
Travis: Which is getting data up to the cloud. And we talked about the last two solutions, how they had a cloud element. You don't have to necessarily have a cloud element to take advantage of getting data to more people within your organization. But there are a lot of advantages of being able to work with the cloud and have that hybrid of on-premise and the cloud. But that can be tricky. So we worked with Cirrus Link to provide some great solutions for that challenge. To tell you about that, I'll hand it back to you, Arlen.
33:25
Arlen: Thanks, Travis. So, if we look at where we're at now, we're transitioning to step six. We've got all this valuable information in our Ignition system. We can get context to those tags. And the next step is that we would like to get that into the cloud. However, many industrial organizations are really like, "Where do we start? What's the best way to get going with experimenting with what we can get into the cloud and what the benefits may be?" Now we've all said in the presentations for all of the major cloud providers and they have fantastic tools from data lakes to analytics tools to predictive and artificial intelligence. But every time we're sitting in one of these presentations, I'm thinking like, "Well, okay, this is great. I would love to leverage this, but where's our operational data coming in?" And they go, "Oh, well, that's easy. We'll just add that in." Well, we all know that the elephant in the room is that the reality of digital transformation, especially from an IT down to OT approach is almost impossible to get started with.
34:36
Arlen: So what we're saying is that the reality of digital transformation is taking these five steps to get to the point where we understand that the current OT infrastructure, with siloed data and polled response protocols, simply aren't conducive to the requirements of what we need going forward with digital transformation. But now we're at step six. And we look at the fact that we were able to de-couple, provide a single source of truth for all of our process variables, and then be able to demonstrate a superior OT solution. Now we can start our journey, and we can literally build that model of being able to plug in our OT infrastructure into IT and cloud infrastructure.
35:24
Arlen: So, again, it's the ability to create an OT infrastructure that is best in class and has better security, availability, scalability, and then be able to plug that in to any of those services going forward. So, Cirrus Link have developed a line of what we call Injector Modules for all of the major cloud providers. These modules simply plug into your Ignition Gateway, and then connect to the cloud services that you need to connect to. Now, what they do is they use the same efficiency that we use for MQTT Transmission. In other words, we understand that sending data to the cloud is a cash register. So it's very efficient, we have store-and-forward, we have stateful awareness. And now for around $3900 you could plug a module in and start getting that slip stream of data off of your Ignition Gateway into cloud services going forward. So with that, Travis, we've taken all these six steps, so we'll hand it over to you for a demo.
Solution Demo
36:29
Travis: Yeah. Thanks, Arlen. So by following these six steps, we can build a modern system that fits your needs and runs alongside your existing systems. In fact, once you've actually gone through all the steps and you start realizing the benefits and you've been providing data to more people internally, that often the legacy systems will get phased out, and then you will be transitioned to using a more modern, scalable operational system that Arlen was referring to. So we've done a lot of talking. Now, let's take a look at these solutions in action. And so for that, we're gonna do a small little demonstration. And what we have here is we actually have Ignition Edge already on-site, connected to a couple of PLCs, and we have that data being published up. And in our case, we have Ignition in a cloud, but you can have that going to a corporate location or even at the plant. Getting that data up where then we have the central Ignition server here that is connected to that MQTT server and we've had those tags discovered. So we've already filled our little dashboard screen of the information that's coming up.
37:34
Travis: So, what we've seen here is kind of a decoupling. Now, what I wanna do is go into Designer for a moment. And we can see in here that with the MQTT Engine, so far we've discovered that we have this one Edge node, so Ignition Edge here, with these PLCs. There's this generic and this various simulation with a bunch of tags that are coming in. Now, these are just simulation values here on this particular case. But we have these tags coming in and we could see those values right there. But we've only discovered one. And so there are now ways where we can bring in new devices. We can bring in new Edge computing systems. We can plug them into the MQTT server, where we can auto-discover those and start taking the advantage of that data and doing some amazing things with it, as well as getting that information to the cloud.
38:21
Travis: We wanna show how simple and easy that happens to be. So what we've got set up for you is Benson from Opto 22 has some EPIC controllers and RIO that has connected to some data. There are some legacy ground field PLCs. As well as the RIO being brand-new IO extensors sensors having that data publishing up to an MQTT server. And so what we can do here is have this Ignition Edge connect to the central Ignition system connect to that same MQTT server that they're publishing to so we can discover that information, turn it into tags in Ignition, and start being able to build dashboards very quickly with them. So what we're gonna do is actually go back to the Ignition configuration and this is where we're connected to various MQTT servers. So right now I'm connected to my local MQTT server, it's on this machine.
39:11
Travis: But now what I wanna do is actually go enable the connection to Opto 22's MQTT server that they have. I go edit this, we're gonna enable this setting, save our changes. Now I'm gonna be connected to that. Once we're connected, we're gonna autodiscover all the tags. And you'll notice over here, remember we just had one thing, it was Ignition. Now, we have three others, DemoCenters, Opto 22, Optomation. And in there, we have all of these devices and tags that we've discovered. So, if I look at this Opto turbine example, the Groov EPIC, connected to an Allen-Bradley controller, I've got some tags coming in here that we can work with. And so, we can easily then put in alarming and history. We can easily inject this to the cloud. We can do so much more of that. And of course, we can build dashboards to get that information to people.
40:02
Travis: So, here I've got a prospective project with little dashboards and I'm gonna go ahead and build a dashboard from the run time so that we can customize that and make it our own. So, I'm gonna go ahead and edit this. And the first thing we'll do is bring in a tank, that is there. So, add a widget. Here, I'll use a tank. And once we have that added, I'm gonna go and configure it to, I'm gonna call this Level and we're gonna go and collect one of those tags that came from the Opto 22. So we're gonna go down to actually this RIO demo and we're gonna go to Groov RIO. So, this is the RIO product here. Going down to its channels, we're gonna see this level, get that value and bring it in, and save that. So, now I've got the level there. So, Benson, if you wouldn't mind, let's take a look at your demo set-up and maybe just describe a little bit about it as well.
40:56
Benson: Yeah, sure. So, just as you described, we've got the RIO here and I've got a little potentiometer there that's simulating this tank level. And indeed, we have selected to publish that data into infrastructure; not only its current level but it's max and mins as well which are also stored down on the RIO. So, I'm gonna actually step up from my microphone here and walk over, and we're gonna turn that potentiometer and see how this changes in real time.
41:31
Benson: Tell me it worked, Travis.
41:33
Travis: Perfect. We went down 34% on that.
41:37
Benson: That's awesome. That's just how it's supposed to work.
41:40
Arlen: I want the audience to realize, there could have been another 10, 20, 30 applications all into that same MQTT infrastructure, that they would have been informed that that RIO just showed up. They would have been informed that it's got a level, IO point, of this process variables. So, everybody else could have discovered that as well. So, that is literally a plug and play implementation.
42:06
Benson: I just wanted to make a point that your system doesn't know the IP address of that RIO. In fact, it doesn't know where it is. The fact that I'm on a network hanging off of a Verizon radio publishing this data into the infrastructure, all you care about is connecting to the broker and getting that data. I'm taking care of publishing it up there and there's no open ports on this system, we have a 100% secure infrastructure here.
42:31
Travis: Exactly. And not only are we getting live data very efficiently up here. You see how fast it was changing as you were changing that potentiometer. But we can also do control. And so, let's put in here an actual toggle switch. And so I'm gonna bring in a toggle switch and I'm gonna configure this to go ... I'll hit toggle and I'll configure it to go to, now, the Opto turbine, the Groov EPIC, the AB controller and there is a stack light on there that we wanna be able to turn on and off. So, we're gonna go ahead and save that. And so, now, Benson, if you can... I don't know if you're already showing the camera or not on that but we can actually show the control and how, from here, I can write to that and have that data-sensitive broker ultimately over that other connection go all the way down to the EPIC out to that PLC where we can turn that thing on and off.
43:23
Benson: Yes, indeed. You're gonna be talking down to the EPIC which is using the Ignition Edge and the built-in drivers to talk to that PLC that's over on the left-hand side of the screen. And indeed, when you press that toggle switch, that's gonna turn on the stack light, that's right above that enclosure where the PLC exists. How about that? 
43:44
Travis: So, very nice and easy. And I assume... Are you showing the camera on this as well? 
43:49
Benson: You should be seeing the webcam currently, yes.
43:54
Travis: Okay, perfect. So, you can see us turn that stack light on and off and how fast, and how efficient that really is. And this is the kind of power that we're getting here. We get this IO, with all these steps. We can start really taking advantage of it in a lot of unique ways. Whether we're building dashboards, whether we're delivering it to the cloud, whether we're just capturing data, historicizing and being able to visualize data that we weren't able to see before, but do in a way that's entirely scalable. And so that no matter how many more sensors, we wanna add, how many more data we wanna get, we had a infrastructure that's gonna be able to accept that and allow us to take advantage of that data. So with that, let's go back here. I'm gonna turn it over to Don, to talk more about the ecosystem here.
Ecosystem Partners
44:37
Don: I think this really shows, obviously, how our solutions are gonna work together to take the pain out of digital transformation. However, I think there's one more key factor to making digital transformation easy, and that's partnership. You see it here but let's dig in a little bit because enterprises need technology and integration partners will be there to support implementations and drive innovation, and that's where the Ignition ecosystem comes into play. We're continually building strong relationships with partner companies, with expertise in various domains to build this thriving ecosystem. That includes some of what you've seen today, that's third-party module developers and our strategic partners like Cirrus Link and Sepasoft, companies certainly like Opto 22, we work closely, and they work closely with us to provide software and support in areas like MQTT and MES. Ecosystem also includes a network of over 2300 certified Ignition integrators who provide skills and domain expertise, to implement digital transformation in any enterprise, in any industry.
45:45
Don: So when you think about that, the global support is necessary, across many jurisdictions and regions. We also have our Ignition Distributor Program, which provides Regional Ignition support, training and customer service in more places around the world so you can get it in your own language, in your own jurisdiction, where those challenges exist. We've certainly established distributors already in places like Italy and Australia, France, South Africa, and a continually growing number of companies and organizations around the world. So each year, in fact, there are several more distributors being added in.
46:19
Don: When you combine the efforts of our strategic partners, integrators and distributors with our own training program, educational partnerships and our Inductive University, enterprises have a multitude of implementations, support and training options to assist with their digital transformation efforts. And the Ignition platform, the ecosystem provides a complete solution to real digital transformation, and it really is happening now, but this entire ecosystem has been driven by you, by our customers. The goal is to empower you as the customer, with the partners and tools to be successful.
47:00
Don: I mean, to emphasize that point, Industry X.0 made the statement that ecosystems are built around intellectual property stemming from one core partner. Our desire with Inductive Automation is really to be your enterprise's core partner for making digital transformation easy, fun, affordable for everyone involved and of course, sustainable into the future. 
Q&A
47:20
Now, I just wanna invite you to try Ignition for yourself if you haven't. You can download the full versions of Ignition Edge, in the Ignition Perspective Module for free at inductiveautomation.com. Downloads in about three minutes then use it in trial mode for as long as you want and it really is absolutely free for you to do that. You have an interest in a personalized demo, you saw a short demo today, but you want something personalized for your organization to see where Ignition could really fit in. You can call the number here, 1-800-266-7798, speak with one of our account executives. 
So now, without any further ado I would like to move us into the Q & A portion. At the Ignition entry price of 10-15K, how easy is it to migrate to the redundant architecture at a later date? Travis, maybe I'll just throw that question to you.
48:17
Travis: Yeah, that's a great question. It's incredibly easy. Essentially all you gotta do is get another server or a virtual machine where you install Ignition. And that would be a second license, that would be 50% off the first. So with a little bit of additional cost there, you can get that redundancy to have that full tolerance. It's very simple to set up. You would make the first the master, go in that new installation, connect it to that IP address of the master, make it a backup. And they'll be automatically synchronized and from that point forward, you'll have redundancy and it's really a simple thing to set up.
48:49
Don: Thanks Travis. Here's another question. There's a lot of talk about the Purdue model, and ISA 95, and someone has a question in terms of the different layers and what this architecture is which is a little different view of that. The question from Gerald is, this is a very ISA 95 level 2 story. You mentioned also Level 3 MES, any remarks on the need of an MES in an architecture like this. And Travis hurled towards you if someone else maybe wanna comment too.
49:18
Travis: Yeah. So, I mean, I know a lot of companies are really exercising the full Purdue model and exercising DMZ. The great thing about Ignition is that it and MQTT, all of this can fit really well within that. So if you have Edges out there, local Ignitions on Level 3. You can, of course, going down to Level 2 in terms of IO and all of that. But that data can easily be brought up through those proxy layers of the DMZ up to a higher layer very easily, where you then can take advantage from an application or get that information to the business. So Ignition has the tools and what's necessary to be able to do that, as well as, you know if you need to build MES applications, the MQTT stuff works perfectly with that, especially for things like OE downtime because with MQTT there is store-and-forward out from the Edge and it can really bring that up. Even if the layer's disconnected we can still have that continue to run going forward. So it all works quite well in that environment. And so, I don't know, Arlen, Benson, do you have any additional comments on this particular question.
50:23
Arlen: Well, a lot of our projects actually have been specifically for that point, Travis, is that for the MES OEE it's critical to be able to back-fill data that was lost. So we have applications where they'll put Ignition Edge out in the factory because the factory networks do tend to go up and down and they don't wanna lose data. Also, I will mention that then going from there up to cloud, I mentioned before, that if you consider the fact that MQTT is a remote originated connection, like Benson said. So that means there's no ports open in your Purdue model going up to the cloud. So that's a very important aspect and if you look out there and you look and say, "Well IBM, Google, Microsoft and AWS all have MQTT ingestion points." That's one of the major reasons.
51:16
Don: Thanks, totally appreciate that. I'm gonna throw a question over Benson's direction, a couple of them actually, Benson. What is the programming language of Opto 22, is it ladder logic? 
51:27
Benson: Yeah, that's a great question. The platform is designed to run obviously lots of different kinds of software. So we have two choices on a control engine, one is our own pack control flow chart-based engine. The other one is CODE SYS 3.5 runtime engine. Both of those are included at no charge. And then a third option really for those of you who like to go on a deep dive, we also offer shell access. So you could conceivably run your own applications directly on this device as well, so that in effect gives you three programming options. But to the question, yes, the latter is supported.
52:03
Don: That's great, Benson. I'm gonna stick with you with another question here. How is the connection between your PLC and RIO? 
52:08
Benson: Another good question. There is no connection currently between my RIO and my EPIC, although it's certainly possible. I can have the EPIC communicate with RIO as Remote I/O in a traditional manner. But in this particular demo, I'm not doing that, they're actually completely separate. In fact, they're on two different IP addresses and so on.
52:32
Don: Thanks. The next question is actually a statement but I think it's meant just a question here. It says, "After you did your little demo there, Travis, Steven typed in, "Slow down, there's a lag in the net. You need to compensate for that." That's just a statement. Any comments on that in terms of speed, lag and compensation? 
52:51
Travis: Well, I think we can all talk about that. What's great about... It's really fun to see this when you have it working, especially over cellular connections. Because of the low bandwidth nature of MQTT. It's incredibly efficient and fast for that data to get out there and you would have seen that stack light go off so quickly, and that was what was happening. From my system in my laptop, connected to my home internet, I am connected to Ignition service in the cloud. I'm in my application writing a value to that that is going through the... Hosting that to the MQTT server. I think, going over a cellular connection, down to the EPIC or the Remote I/O, and the RIO, and actually arrives at that PLC. And you could see the speed and Groov to that. It's actually very incredible. Arlen and Benson, I know you guys love this stuff as well.
53:40
Benson: Yeah, one thing I'll make a point of is that Arlen talked about staple connections and bidirectional capabilities. And indeed, the EPIC and the RIO are currently connected over that Verizon connection to that MQTT broker. In my case, it's running on an AWS server in the cloud, it's the Chariot broker, and it maintains that connection. So it's a very efficient heartbeat that's being sent out continuously and then if any data changes, it publishes that data to the broker. Otherwise, it's pretty latent, there's not much chatter on that line. However, because I'm connected always, so that Travis's system knows the state of my EPIC and RIO in this remote office, he can … That connection is used to do the writes back down to the device. So when Travis clicked on his screen that was on a gateway server in the cloud, I initiated or published that change, my system here, within this room, went and subscribed to that change, recognized, in the case of the stack light, that it was actually on the PLC, on a completely separate network, sent the information to the PLC, and the PLC turned on the stack light. So a lot of things happened. And if you could see it live without the video lag, you would see that whole transaction occur in less than 500 milliseconds. And for those of you who have seen us do this demo live at the discovery day across the country, you can see it for yourself just how incredible the performance is.
55:13
Travis: And as Don said, it's easy to try out on your own. Literally, all of that infrastructure we talked about could be set up in a matter of minutes with the steps we're talking about here and really being able to realize and see it for yourself.
55:25
Don: Thanks, Travis. Here's one for you, Travis. Do all onboard devices come with an Ignition Edge license? 
55:31
Travis: Yes, all the Ignition Onboard products that you'll see on the website do come with Ignition pre-installed, configured and licensed for you, and that is Ignition Edge. Most of them will have the Edge IIoT because that would give us data from any PLC, any drivers that we have up to the MQTT server. But there's also some, like the Panel PCs that will come with the Ignition Edge panel as a local HMI. It's all-in-one there. So they do come licensed and ready to go. You can just take advantage of it and start configuring it.
56:00
Don: That's right. Next question is, can we have two different machines of the same line and monitor the OEE of the individual machines and a complete line? 
56:09
Travis: Absolutely. So, that's the great thing about Ignition, especially where we can actually bring in different systems or disparate systems into the same system and be able to leverage that, and do more of that data. So really just about connecting to both of them and creating the tags, and going from there.
56:26
Don: Sounds good, thank you. I'm going to come... Some quickly here. Do these devices require a data plan with a cellular company? 
56:33
Benson: So, that's probably directed to me. In our case, I'm using a Cradlepoint router with a Verizon plan that I've purchased through a provider, INS, out of Texas. We don't have cellular radios actually in the EPIC's or the RIO's. We use an external radio for that.
56:52
Don: I'm gonna stick with you, then. When will the Groov RIO be available for sale? I'm sure you wanna answer that question, Benson.
57:00
Benson: Yes, indeed. The Groov RIO will be ... We're taking pre-orders now and we expect to ship ... I think it's the end of next week.
57:09
Don: That's perfect. What I wanna do is just give each of you a chance to make any final things you wanna say on today's presentation. Let's start with you, Benson, 30 seconds, and over to you, Arlen, and finish up with you, Travis.
57:24
Benson: Okay, terrific. So, thanks Don and let me begin by saying, first, thanks for inviting us to participate in this webinar. There's been extraordinary interest in how MQTT and these digital transformation projects can get started. It's one of the things we're focused highly on now in developing videos on our channel, on YouTube, on our website and so on. It's plenty of them up there and more to come. I just wanna say that it's been an absolute pleasure to work with Inductive Automation, and certainly, Cirrus Link Solutions. Just as you said, it's all about the ecosystem. I don't believe and I don't think any of us believe that one company can deliver everything. This is about companies working together with a single vision of how we can make this simpler and more effective for these digital-transformation and IIoT projects. So we're just happy to be part of it.
58:16
Arlen: Thanks, Don. I really appreciate being invited to this, really enjoyed, it's been quite a four-year journey for us. But by following these steps, and to Travis and your points, is that download it and do it. Everything that we demonstrated today, there's no vaporware, everything is ready to download. Get ahold of Cirrus Link or Inductive or Opto 22, we'll help you get things started. But the main thing is find a problem and fix ... Start your digital transformation. Find a problem, fix it, and then move to the next one.
58:50
Travis: I allude to that sentiment. Definitely, it's not a rip-and-replace type thing, there are ... You have challenges, you have problems you have faced, you have data you wanna get access to. It's really about putting solutions in place, getting into it, something that's practical, something that works today, and start playing with it, start seeing what talks with that data because ultimately that will open up more opportunity, it'll give, it'll provide more. As you get ROI, you get more funding to do more of it, and ultimately, you can roll that out enterprise-wide. And so if there's any help, of course, that is needed, please feel free to contact any one of us.
59:25
Don: Thanks, Travis, thanks, Arlen, and thanks, Benson, for the presentation today. That concludes our program. Everyone have a great day and thanks for participating today.
Want to stay up-to-date with us?
Sign up for our weekly News Feed.
By clicking "Sign me up," you agree to the
Terms of Use
, and the submission and processing of your data. Your privacy is very important to us.
Privacy Policy