The Art of Displaying Industrial Data
Making Modern Interfaces With Ignition Perspective
59 min video
/
47 minute read
Download PDF
View slides
Speakers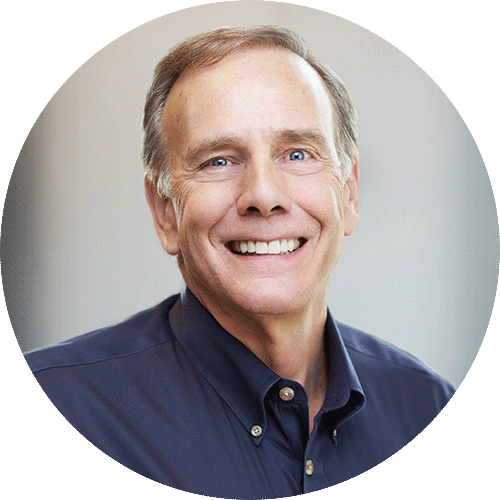 Don Pearson
Chief Strategy Officer
Inductive Automation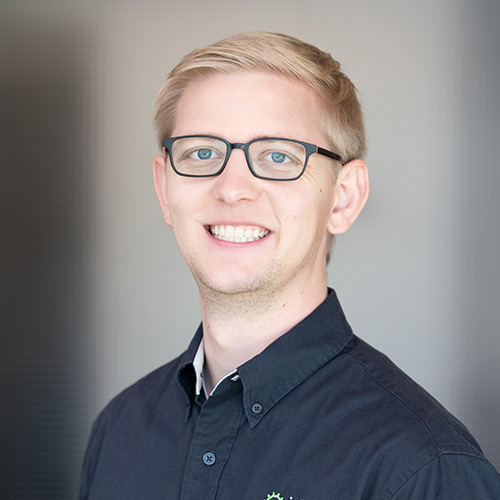 Kent Melville
Director of Sales Engineering
Inductive Automation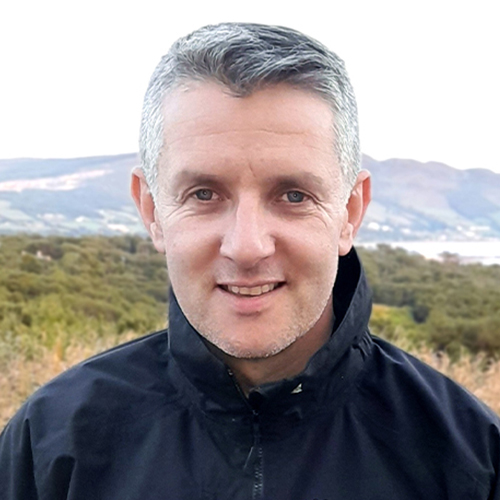 Ruairi Daly
Lead Controls & Automation Engineer
XOCEAN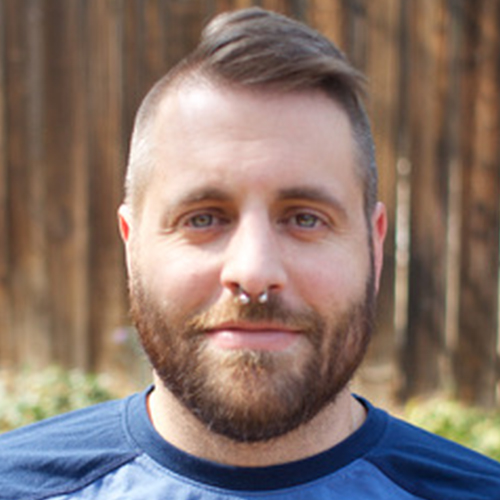 Scott Emond
Head of Operations
Corso Systems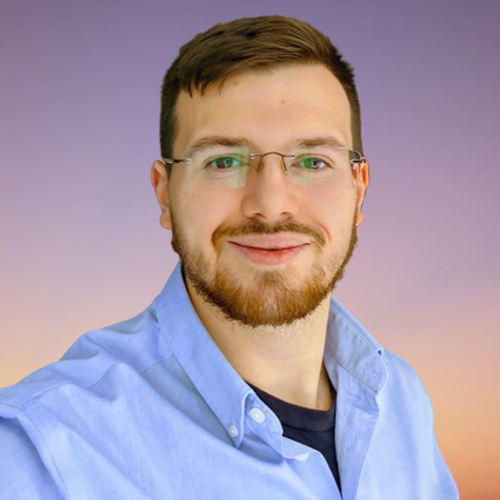 James Kent
Industrial Programmer
Vertech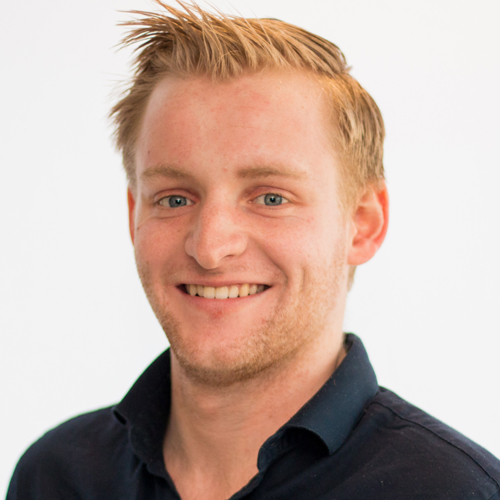 Bart Mans
Technical Manager
AT-Automation
There is a huge amount of data out there and a great deal of power and insight that we can gain from it — if we can just bring it all into focus and make it more manageable. Many industrial organizations are accomplishing this by building sophisticated HMI, SCADA, and MES projects with the Ignition Perspective Module.
In this webinar, we'll show you some real Ignition Perspective projects from a variety of industries. This module's modern visualization capabilities make it easier than ever to design applications that get more data to more people, whether they work on the plant floor or remotely, without sacrificing security. Join us to find out what organizations like yours can accomplish!
See data in real time
Access and monitor data anywhere from any device
Design one application for a variety of screens
Get expert answers to your questions
Webinar Transcript
00:00
Don: Welcome everyone to today's webinar, "The Art of Displaying Industrial Data: Making Modern Interfaces With Ignition Perspective." Pleased to have everyone with us today, thanks so much for your time.
00:12
Don: My name is Don Pearson, I serve as Chief Strategy Officer, Inductive Automation, I'll be moderating today. My co-presenter today is Kent Melville, the Sales Engineering Manager at Inductive Automation.
00:24
Don: Kent, I didn't do this before, but I realized you didn't get a chance to introduce yourself. So if you wanna take a minute, just introduce yourself to the group.
00:32
Kent: Yeah. Hey everybody, Kent Melville here. As Don stated, you can see my title there on the screen, but I've been with Inductive Automation for about five years now, and yeah, I get to work with all kinds of customers, integrators, helping them understand how Ignition works and how it can solve their problems every day, so I have a lot of fun with it.
00:53
Don: Thanks Kent, thanks for being here today. So look at the agenda. On the agenda, after we introduce you to Ignition software and today's guest presenters, we'll talk about the Ignition Perspective Module. Then our guests will present four real use case studies of Ignition Perspective. After that, we'll wrap up with a short group discussion and we'll start answering questions from the audience.
01:15
Don: For those of you who may be new to Ignition, just a couple of things about Ignition and Inductive Automation's creation of it. It's a one-of-a-kind universal industrial application platform for HMI, SCADA, MES, and IoT solutions.
01:30
Don: This is a few of the bullet points many of you are very familiar with about Ignition. It's used by 56% of Fortune 100 companies, I think 35% to 40% of Fortune 500, unlimited licensing model, cross-platform compatibility, IT standard technologies, scalable server-client architecture, web-based, web-managed, web-deployed designer and clients, modular configurability, rapid development and deployment. Modular configurability allows you to just get what you need as you need it, and add on to it as you need to add on to it. So you can go to our website and learn more about it if you're new to Ignition.
02:11
Don: But our guests today are really... They're all really active members of the Ignition community, and I'm gonna just introduce them quickly and then let them introduce themselves.
02:21
Don: Bart Mans is the Technical Manager at AT-Automation, James Kent is an Industrial Programmer at Vertech, Ruairi Daly is the Lead Controls and Automation Engineer at XOCEAN, and Scott Emond is the Head of Operations at Corso Systems.
02:38
Don: So panelists, I'm gonna go back to you again and let you do a much better job of introducing yourselves and your companies. Tell us a little bit more about yourself. Let's start with you, Bart.
02:47
Bart: Hi Don, thanks. I'm Bart Mans, Technical Manager at AT-Automation. For the past 15 years, we have been working in many different industries, and AT-Automation started as a control engineering company and added Ignition to its portfolio already seven years ago. So we have been working for seven years now. We started with just one engineer, that was me, and now we have a full-blown team that's working on HMI, SCADA, and MES projects, mostly in Europe. All of these are built by Ignition, which enables us to be the expert in the fields and the geographical area.
03:19
Don: Thanks so much. Appreciate it, Bart, and thanks for being here. Alright, let's go over to you, James Kent.
03:24
James: Thanks, Don. My name is James Kent, I'm an Industrial Programmer with Vertech. I mainly focus on developing Ignition-based SCADA and MES systems. So at Vertech, our mission is to provide world-class automation solutions. We are a CSIA-certified integrator and we provide services to a range of industries including solar, water and wastewater, airport baggage handling, food and beverage, and many others. So we've been working with Ignition for quite a while, we were named the top Ignition integrator of 2019. Much of our current work involves Perspective Module and using DevOps practices to collaborate with companies on improving and gaining insights into their processes.
04:01
Don: James, thanks so much. Thanks for joining us today. And Ruairi Daly.
04:05
Ruairi: Yeah, Ruairi Daly is my name, I'm the Lead and Controls and Automation Engineer with XOCEAN. I suppose I got a forced introduction to Ignition about four years ago with a previous employer and we had a very large scale project to complete with that in the data central area. So from the outset, was very impressed with Ignition's... Their product capability. And when I came across the XOCEAN opportunity, I knew Ignition was an ideal platform to use for that. So I've been with XOCEAN for the last two years and I've been working on converting their command and controls platform to use Ignition.
04:44
Don: Thanks Ruairi, thanks for joining this today. Scott Emond, over to you.
04:48
Scott: Thanks, Don. Scott Emond, Head of Operations, Corso Systems, Premier Integrator. We've been working with Ignition for quite some time now. You can name an industry, we've most likely touched it with an Ignition project, whether it's conversion from another system to Ignition or greenfield. We love working with it and we'll continue to do so.
05:09
Don: Thank you so much. Actually, I'm really pleased to have everybody with me today, and actually, very excited to hear what you have to share, I think it's gonna be really useful for the audience. But before we do, I just wanna basically... Kent, I need to quickly bring everyone up to speed about Perspective. And this might be an understatement, but I think now more than ever before, the world is filled with data, as they say. It's easy to find data everywhere you look, the trick is to bring it all into focus and make it more manageable now so that we can turn that data into actionable insights.
05:44
Don: So there's really an art to displaying data in a way that it really empowers the user, rather than just overwhelming him with tons of data that doesn't have any context or isn't easy to get at. So to help industrial organizations accomplish that, we created our premier visualization module called Ignition Perspective. So with that in mind...
06:08
Don: Perspective, it gives you the freedom to build these beautiful mobile-responsive industrial applications, you can monitor and control your process from mobile devices, desktop, touch panels. Kent, you happen to be an expert in this, could you briefly tell us about the features in Perspective that enable you to do that?
06:27
Kent: Yeah, absolutely Don. So Perspective comes in bringing really modern web-based technologies into the OT HMI space. And so what that means is we're taking advantage of HTML5 for developing advanced web apps, we're taking advantage of CSS3 for styling web applications with layouts, colors and fonts. And in order to make it so that it really can be beautiful on a mobile device, a desktop or a touch panel, we've given you different container types that you can build in, so that you can build these responsive applications that gracefully display information regardless of your screen size, your resolution, your orientation, all those kind of things.
07:08
Kent: Also, we have a native app that's on the App Store for iOS and Android, and when you're using that app, you can utilize device hardware like the GPS, the accelerometer, camera, barcode scanner, touch gestures and other sensors on mobile devices. In order to run well on a desktop environment, we have what's called Perspective Workstation, which allows you to have a launch as a native application rather than just running directly in a web browser, when you're running as a native application, you can do things like multi-monitor support, Kiosk Mode, all those kind of things.
07:42
Kent: Now, of course, a web-based solution has to be secure, so we support single sign-on, 2FA, all those kinds of things. It's not just like you release a tool like this and you're done, it requires a lot of continued development to keep staying up with all these new technologies and to continue to give you new tools to take advantage of these technologies, new components, new features. And so in this past year, we've made quite a few improvements to Perspective, such as a Piping Tool to allow you to draw process overviews, P&ID, that kind of stuff.
08:15
Kent: We've made some all-around performance improvements around loading speeds, things like that, also improved the Designer performance, and to make sure that these releases keep coming out with all these features, we've established what we call a release train, so every five weeks we release a new minor version update to Ignition and to date, we have released over 500 Perspective updates in the 8.0 and 8.1 release trains, so yeah, there's a lot to like about this Perspective Module.
08:44
Don: Well, I think you did a pretty good job there, Kent, of giving us an overview of Perspective, but I would have to say the best way to see the real power of Perspective is just take a look at projects, see what end users and integrators are building with it. So now what we gathered here is four real projects built by AT-Automation, Vertech, XOCEAN and Corso Systems, we already introduced the speakers. We're gonna start with you, Bart. As the first up here, I'm gonna turn it over to Bart.
09:13
Bart: Hi, Don. Thanks. So I wanna walk you guys through our project that we performed a while ago. When Perspective was first released, the project we did was building a central information system that functions as a HMI/SCADA and MES solution for LCS or Limex Cleaning Solutions. Limex Cleaning Solutions offers washing as a service, they deliver a unique solution including machinery, staff, maintenance, reporting, and many more.
09:41
Bart: They start the project at the Royal FloraHolland, which is the biggest flower... The biggest flower trade fair globally. To get a basic understanding of what the project is about, I would like to show a small video about the end results in terms of machinery. After the video, I would like to zoom in on the Ignition application that we have created.
12:00
Bart: Alright. And so you just watched the video of Limex Cleaning Solutions and how they use high-quality washing machines and also provide washing as a service, including the machine, labor, planning, reporting and maintenance. For the customer, Royal FloraHolland and the following customers, LCS were searching for a new system to control the washing machine and the related activities like the creation of planning and the required reporting functionality that are also part of washing as a service. Their mission is to improve the process and use less chemicals, water and energy in the complete cleaning process. In order to improve all of these, data logging was crucial. Since the washing machines are 65 meters long, a mobile HMI was required so that the operator can walk around and troubleshoot. In addition, the quest for a unified system, a pilot project that will be distributed across multiple LCS customers if successful. The solution that we built was using Ignition to create a HMI, SCADA and MES solution that can be used on normal clients and mobile devices as well.
13:03
Bart: Via a Vision client can be logged on into the system based on the roles which we have templates, possibilities, dropdowns, navigations show exactly all the options to use the specific functions. By using this option to split the functions of the application, one single project was sufficient for a full quest. In addition, a mobile project was created to fulfill the options to walk around with the HMI. After the release of Perspective, this mobile project was transferred into a Perspective mobile version, with even more options to control the machine. The planning of the machine can also be made within the system. This planning is compared to the actual amount of wash products and reported back to FloraHolland so that they are aware of the progress. In addition, we have developed and used our own creative Corporate Identity Module, which we made for Vision. It gives us the option to give the project a nice look and feel. With this module, the developer has the access to multiple, more advanced options on custom components in Vision. The design of these components is based on the best UI and UX experience.
14:12
Bart: With the new release of Perspective, all of these custom UI/UX options are now available out of the box, so we use Perspective for all of our future projects. The project scope, we had around 6000 tanks, so that's 2000 tanks for each machine, and we have 35 screens in Vision and then on mobile that were later on transferred into 80 views in Perspective. Continuously, there are 10 clients open and more are occasionally open. In total, we have around 600 alarms and the devices that are being used are iPad minis to control the machinery and multiple laptops for other personnel that take a look inside the data. The architecture that we use is currently the standard one from Ignition, but later it will move to a wide area with central Ignition to bridge corporate and control network and we have one SQL database which is hosting all the data, but of course, that will be expanding as soon as we change the architecture.
15:14
Bart: Currently we're not storing that much historical data, however, we have a lot of manual logging and to count the number of buckets that pass by and test chemical values as well. The basic of the project lays in Vision. We have developed a single project that uses dropdown navigation to navigate between the various windows. Based on the roles, the application windows will be visible in the navigation. At this particular sixth screen that you're watching right now, we can see the basic overview of the three production lines. These are these three blocks showing the status and many counters that are in there. It all hosts options to perform a recipe changeover. At the bottom, we have the option to deep dive into any of the lines in a particular section by clicking on any of the rectangles that we see. When Limex Cleaning Solutions changed their logo, we also had to change the color and the visualization of the project, so we had to move from green into blue. We can only see it in the logo right now, but we have many more changes in the project.
16:20
Bart: We use our Corporate Identity Module and this change was very minor for us. Since the production lines are 65 meters in length, a standard fixed HMI would always be placed on the wrong spot. Operators, failures and HMIs are never at the same location, of course. Therefore, no HMIs were used to control the machinery. All of this is done via the tablet HMI that we created. So the SCADA and HMI screens are created in Vision and also in Perspective, while still we have the exact same look and feel. For each section, a detail page is created including parameters, settings, manual controls and visual overviews of the section. By clicking on another section in the bottom, the page changes immediately. For the tablets, of course, we created also the four exact visuals, however, that we did it in Perspective. Later, we made more use of the Perspective Module since features were increasing and we added the Perspective dashboard.
17:23
Bart: Due to this dashboard, everyone can easily access the status directly from the web browser. The results of this project have been fantastic. Ignition is now used during all activities related to the control of the washing machine and washing as a service. Before Limex Logic had Ignition, LCS uses multiple systems during these activities like WinCC, Excel, planning software and special reporting software. The use of Ignition made one system sufficient to fulfill all their needs. Because all functions are integrated into a single project, the waiting time to switch systems is reduced to none. In addition, the current process is always available for the management and the customer. Before Ignition, this was only available on the end of the week when the wash products were manually counted.
18:14
Bart: I just think the planning was not possible or very difficult because of this late update. The mobile project that was created had some trouble with a high volume of information that we show. After the change to Perspective, the mobile HMI runs more smoothly and has more options to control the machine. Also, user experience has increased after this change. In addition, Perspective browser application is created for some of the frictions that are currently in Vision. For example, the dashboard, creation of planning and reporting functions that will be transferred to Perspective for easier access to third parties. Limex Cleaning Solutions is currently planning and distributing Limex Logic across Europe and all industries that required a washing of projects. Current focus is on washing buckets for flowers, which is a typical niche market of course. As soon as multiple washing facilities are up and running, the MES layer of Ignition will be transferred into a central server placed in a data center. At the central location, all information will be stored so that it's redundant and centralized. Every washing facility will have its own server that's responsible for HMI, a part of the SCADA. In addition, in case of a downtime of any of the local servers at the washing facilities, the central server will probably be used as a redundant server, so that production can always continue. So this was our case, thanks for your attention and back to you, Don.
19:41
Don: Bart, that was really great. Thank you so much for the presentation and just to know, I know I said at the outset, but anybody who may have any questions for Bart, do not hesitate to ask him in the questions console, we'll get to them at the end or he'll follow up afterwards, so with that, let's move it over to James and Vertech, and your example here. Go ahead, James.
20:04
James: Thanks, Don. So at Vertech, one of our key industries is water and wastewater. So we developed this project as part of an initiative for Warren, Simpson, and Butler County, to provide a modern mobile-first SCADA that fully integrated all assets into one easy to use and scalable solution. Some of the key objectives were to make the process of commissioning new assets into the SCADA as dynamic and effortless as possible, we also want to implement rich data analysis and visualization to drive improvement and reliability in operations, and we wanted to present that data in a way that was visually engaging. So Perspective provided the mechanism for us to not only meet these expectations, but to do so in a way that performed at scale could run in parallel with the existing SCADA to ease the cut-over process as much as possible and added so much useful functionality that the institution buy-in of the organization was very high.
21:04
James: One of the key benefits we have with Perspective was the way it could be adapted to fit projects with any scope. For this project, we had over 48,000 active tags, 164 screens, over 1,700 alarms, and 20-plus active clients who are using the system anywhere across the 540 square mile area that their operations covers. Perspective allowed us to develop a solution that would fit these needs with only a simple standard architecture and retain good performance, even as the amount of data we collected grew well beyond the capabilities of the previously based iFix data system. So I'd like to talk about some of the designs we used to accomplish these goals. On the left, you'll see a sample of one of our station screens. We chose to design everything using these card-based views. We wanted the SCADA to feel the way a modern web dashboard would feel, complete with the kind of responsiveness from a touch-based interface users would expect and the ability to move through the system intuitively. By standardizing and templatizing a lot of the information we are presenting, we also simplified the process of commissioning a station to only create the UDT instance for it. There are no other steps for the client to perform other than adding the tag to their tag provider.
22:16
James: On the right, you'll see one of the extension functions of the screen. Perspective enabled us to rely on icons to embed useful features on each screen without overloading the operator with options. Screens such as this note-taking screen takes a process that was formerly paper-based and liable for confusion, like leaving post-it notes for the next operator on what was happening to be user-friendly and historicized and therefore auditable. So a big part of us providing value for our clients, is giving them the ability to have insights into their data. Graphs are a time-honored way to accomplish this, but until Perspective creating dynamic graphs that had a high level of configuration ability was something you could really only expect on a dedicated historian or analysis software. What you're seeing here on the left is a solar voltage graph, one of the dynamic screens in our application that generates instances and graphs for stations that operate based on solar power. A key aspect here was not only the ability to auto-populate and generate the graphs, but use the interpolation and sampling options Ignition has, to display data that was collected by a radio transmission into a smooth, continuous trend.
23:22
James: On the right, what you're seeing is the Perspective Power Chart component, which we improved with the ability to save and associate custom dashboards for each user and for users to share their saved dashboards with each other. This created a powerful workflow for our customers and has made the jobs of their maintenance staff not only much easier, but create somewhat of an ownership mentality over fixing and identifying problems. So graphs are definitely a useful tool when troubleshooting, but another key way that we try to provide value to our clients and make the process of identifying problems as painless as possible is screens like this alarm analysis. It makes the prospect of digging into the frequency and Pareto of alarms accessible to anyone in the whole organization and replaces several hours of work our client previously had to do each day to investigate where they need to spend their time trying to fix issues. The ability to hover over sections of these cards or just see the distribution in a glance embodies our design strategy. We build a simple and straightforward method of providing value to understanding data that doesn't need a bunch of training to be understood, but the ability to dig deeper and dive into issues is available for people who have that desire.
24:33
James: So overall Perspective allowed us to deliver a powerful and useful upgrade for this client, while distinguishing them as one of the most modernized infrastructure providers in the region. Operators are no longer spending their time with fighting their existing SCADA to get insights. Overview screens like what's shown here, and the dynamic card-based nature of their SCADA makes using the system a standardized process. And integrating a new asset into it is now a half-hour endeavor rather than up to a week as it was previously. With Perspective and good design practices, we have built a tool that empower people to take back their time and focus on solving problems. And we've also provided a sense of ownership and accessibility that is creating real and tangible ongoing value for our customer. And so that was our Warren County project. Thank you, Don.
25:17
Don: James, thank you very much, that was great. Totally appreciate that presentation. So now, Ruairi is gonna show us a really unique project by XOCEAN. I don't think we've ever seen one quite like this. So with that, Ruairi, over to you.
25:35
Ruairi: Thanks very much, Don. And thanks for the opportunity to present. So XOCEAN, we design, build and operate a fleet of uncrewed surface vessels so you'll see on the slide that the USV that we currently operate, we have a fleet of approximately 15 of these in operation and we're continuing to build new units. So these USVs are deployed globally depending on the project requirements. We collect ocean data for our customers. Our customers are typically offshore wind, so we could be at the build or maintenance phase of an offshore wind farm, oil and gas pipelines, perhaps they need to be inspected on the sea bed. We also do work for government bodies where they need specific ocean data. So our problem was to take a USV that could be located anywhere in the world, and a pilot for that USV who could be in any other location, and to make sure that the pilot had all the information they needed to safely operate the USV. So that data transferral was a critical part of the functionality required. We also needed on-board intelligence to make steering decisions and other performance decisions on board the USV during normal operations.
26:57
Ruairi: The previous or the first incarnation of the system used a different controls platform and involved several independent packages that left the system very complex and difficult to scale. So the solution we identified was Ignition, essentially. Ignition offered that flexibility that we needed. So with Perspective, it freed us to build a web-based system with improved functionality, and an overall better user experience, and also that the architectural security that would come with Ignition was a real plus for us. Now with Ignition and our own agile approach, we could conceptualize new functions and implement them very quickly, get them rolling right to our fleets in a very short period of time. So our platform internally is called CyberDeck 2.0; that's our Ignition project. So it uses this web platform, then, to create our command and control interface for our pilots, and for all user types within the company. So what allows us to perform over-the-horizon operations were, as I mentioned, we have USVs that could be in any location, 100 miles offshore perhaps, and the pilot sitting warmly in his office at home, and he's able to do the operations required.
28:23
Ruairi: The solution then was a hub-and-spoke architecture, so we have Ignition on a centrally Azure VM, and we roll Ignition Edge on our USVs on board. We use several of the Ignition functions and modules, we use the Ignition User Authentication and Management tool to determine the roles of the users as they log in. We've built a series of intuitive interfaces and a lot of functionality in the background using scripting to allow us to safely perform the operations that we need. A really key power of the success of the project was the MQTT Modules. So the Ignition at the edge we're using the Transmission Module, and the Azure shape, we're using the Ignition MQTT Engine Module, and this really gives us an excellent way of connecting new USVs into the system for a start... Discoverability of the MQTT tags is really, really sleek approach, and then from XOCEAN's website, we can just manage things where the UDT instance is, basically that's referring to the original tags. And Perspective as a module, we went with Perspective from day one, and just feeling that it was the correct decision to go with a more modern user presentation method.
29:51
Ruairi: And we also use the... Around our notification modules, to keep pilots fully aware of all operational situations that they need to be aware of, and we've used the Ignition mapping tool, and we've worked heavily on that, and we've worked with an external contractor, Max Carritt from SCADA Torch on this. We spent a lot of time developing this during the process through working as intuitive of an interface as possible for the pilots. So in the project scope, we roughly have 30,000 tags at the moment, this will keep increasing as we add more USVs into our fleet. We have approximately 30 different displays, currently have 50-plus users.
30:39
Ruairi: As the company grows, again, that number will keep increasing. Alarms, currently we're more than 1,000 alarms. Hardware wires onboard the USV itself, we have an OnLogic IPC, CompactLogix PLC, and multiple different communication devices that we need to extract data from and Ignition has been really, really useful for us there to extract that data, parse it and get the values written out to tag. So really, really powerful there. On the central architecture then it's hub and spoke, as I mentioned, we have Ignition as the central gateway. We use MySQL as our database type. And we're currently logging really all the data that we're collecting from the USVs is really powerful for us to have that historical data to analyze over time. So just to show some of the displays then. This is our typical USV dashboard, kind of control dashboard. It all revolves around the chart, essentially, because the pilot needs to be aware at all times of where the USV is and what's around them. So there's a lot of work went into the chart object or the map object there. We can draw lines on that, draw where points on that, and get the USV to navigate along those lines using an onboard autopilot.
32:06
Ruairi: So that's the core presentation element. And it's front and center for the pilot at all times. We also use a docked left hand display and a docked top display to allow the user to quickly navigate to different screens that they may require. We roll up a set of the most critical alarm types and critical USV areas on the left hand side, where multiple alarms can bubble up through those header groups. And by any of them that have the hyperlink, we can navigate to a pop-up there that will give us more information for that particular area. We also have all the buttons that the pilot may need to navigate the USV or to take action onboard immediately available to them on the left display also. So also other displays that we have, the situational awareness of pilots being able to see what's around them at any stage is really critical to operations. So using Ignition and using the MQTT Modules, we're able to transfer images through MQTT from the USV up to the central Ignition gateway, and then to present those images out to the pilot on their personal page. It's a key part of the system safety. We also have through the historian and the trending tools available to us, we're able to quickly get access to any tags we need to do trends on, pull in multiple tags and change our date ranges, all that key stuff very easily.
33:41
Ruairi: Data usage is another key part of the system. And you can see the top right there, we're able to trend our data usage. MQTT gives us great information on that in terms of how many bytes that have been transferred. So we're able to, with great granularity, get into the detail of what part of the system is using the... The bottom right display then has a BNC session that we're able to trigger from Ignition also presented to the user on a browser page. And that's showing that the survey software that's running in the background to collect the data at really, really high density. So the results have been a great success for XOCEAN. And really, in the course of six months, we were able to develop the central Ignition gateway project and the Edge projects that we will require onboard the USV and get them into operation on our first USV. And approximately four or five months after that, then we were able to convert our entire fleet over to Ignition, and we're now fully Ignition integrated with all old USVs and all new USVs being added to the platform. So it's given us a really scalable platform and secure platform, and it puts us on its own footing as we continue to grow our fleet. So that's all I have. And thanks to Don and the team for allowing me to speak today.
35:05
Don: Ruairi, thank you very much. That was actually excellent. So now last but certainly not least, Scott is up to tell us about a project by Corso Systems. So with that, Scott, over to you.
35:16
Scott: Thank you, Don. End of last year, AriensCo approached Corso Systems about an ongoing digitization project they were going through. AriensCo is a maker of snowblowers, lawn mowers, push-behind, zero-turn, for consumer and commercial markets. And so we came together with them and decided to implement a solution. So the process for the operators at Ariens was to track all the produced parts and scrap by hand on pen and paper. And once that data was tracked, then it was collected into a digital format via manual data entry. And then the final step of that process was to take that data and leverage the highly complex tables to service the efficiency of the work center. And the data was aggregated to determine the overall plant efficiency. Manual data collection from the operators while it had been effective in the past was starting to become outdated and needed to be addressed. So some of the errors from the manual entry easily multiplied across the various translations. Operators might make an error when transcribing a part count. Analysis might input the wrong value in transcribing to digital format, and there was also room for additional error when driving the data calculations through unlocked and open forums. This stacking of potential errors left Ariens exposed to risk that they deemed no longer acceptable.
36:47
Scott: So the solution, to solve these problems, we made several improvements. First we changed the process for the operators. Ariens was already in the process of installing Horner XL7 PLCs to 116 different machines, welders, laser cutters, brake presses, paint boots, et cetera with the purpose of collecting as much data as efficiently as possible. The new process was for operators to scan their physical work orders for each production run from MOs, their manufacturing orders that came directly from the ERP. All that information gathering was triggered from one barcode scan and then the PLC and Ignition handled the rest from there. So Ariens worked with Corso Systems to handle taking the data and creating a real-time OEE engine for analysis from the plant level all the way down to the individual work center. Within the scope of work there were several major areas of focus: connectivity, PLC interaction, ERP interaction, data processing and visualization. With the connectivity portion, Corso was tasked with assigning the Ariens crew or assisting the Ariens crew on troubleshooting connectivity from the hardware side and was able to confirm once machines were online via Ignition. The PLC interaction was much more involved as the Corso team and the Ariens team needed to work side by side from opposite ends of the line of communication to make sure the two programs were speaking different languages while communicating to the proper translations.
38:16
Scott: Corso needed to make sure that all the parts counters, operator scans, scrap counters, manual adjustments and timestamps coming from the PLC are high-quality data points, and again, use the Ignition to validate that process. The ERP interaction streamlined the separate data sources, the manufacturing order scanned on a fly, that number was then sent back to the ERP via the Web Dev Module to gather all the information regarding that part or parts, depending on the process. All information regarding the engineering studies performed is stored in the ERP and is kept, and it keeps everything centralized. With having one data source, Corso was able to eliminate potential noise when translating from one system to the other. The ERP connection also served as an endpoint, to handle associating operators RFID badges with their employee identification numbers through an AD integration. Upon process completion, the part counts were passed up to the ERP to update inventory, aiding the scheduling and planning side of the operation. Once all that information coming in had the proper designations coming up from the PLC, and going out to the ERP, the Corso system, the Corso team was able to incorporate everything into the Sepasoft production model to perform analysis and calculate real-time OEE for general and granular aspects of the plant.
39:39
Scott: The navigation system, we saw this as probably the most central part of the integration. What we did was take the information pulled from all the machines, operators and ERP, and we needed a way to visualize everything in a clear, understandable format that high-level executives and on-the-floor operators all understood at quick glances. Corso was able to create a navigation system that allowed the user to glide through the different scopes of the plant and also adjust the metrics that they were viewing: performance, availability, downtime, quality, OEE. Either can be adjusted on the fly, scope or analysis metric in order to allow flexibility when comparing work centers to each other and looking at different metrics for each work center. Mixing a navigational strategy with the custom screens and a dashboard, which it created custom by users and saved to their profile, and Corso was able to create an efficient, high-power visualization scheme for the Ariens team.
40:36
Scott: So, project scope, there were over 3,600 device tags and over 8,500 live analysis tags, we limited to nine Perspective pages for, to keep it kind of narrow as possible so that we didn't have people having to jump too far around. We went with unlimited clients so that anybody, anywhere could access this via desktop or mobile. And then we have 360 total alarms, three per device. The devices were the previously mentioned Horner XL7 PLCs, and then four Bystronic brake presses, standard architecture, and then the databases we use were the three SQL servers, a general application configuration database, historical and Sepasoft MES. And then there were over 7.5 million rows and 1,600 tags logged historically. Getting into the screens and the navigation, so on the left-hand side, you'll see our main navigation driver, got our OEE custom dashboards and our reports that we used for validating communication with the ERP with the MO scans. And then we get down to scope. This is built out so that we can have additional plants as they have plants all over the country and world.
42:00
Scott: So right now we have plant one and then we have the individual areas: cutting, forming, welding, machining, paint and assembly, and then from there, you can dive into the individual lines, 530, 540, and then the individual work centers themselves. You can also adjust the scope based on time, on the left, and then if you want to adjust based on OEE availability, performance, or quality, you can mix and match, kinda choose your own adventure. So if I were to click on 540-0532, it would bring me to this next screen here, and would further dial into it here, giving us kind of a breakdown of our quality, performance, and that availability, as well as information on each work order and how that was performed. This is an example of the custom dashboard, what we did is we created all sorts of widgets. You can drag and drop, again, choose your own adventure on this one, and then you can export, send it to another user, they can then load that to see exactly what you're seeing.
43:07
Scott: This way, each individual user associated with their AD login could then see exactly what they wanted to on their dashboard each time, and then they could share it with others throughout the plant as well. And then this is where we get up into the higher level views. We've got the plant one OEE right here, and it just gives you the very broad strokes of what's going on. This is all simulated data, just so that we're not revealing any industry secrets. And then again, here you can go from OEE dial under availability, performance and quality. And then here is just another example of rather than forming, we've got welding. So, the result. The result of project is to... We took a company from pen and pad analysis that was taking much longer than desired for OEE to on-the-fly, real-time understanding of what's happening on the plant floor with the ability to see high-level overviews and drill down and each line works under an employee. Management can take action to effect change for the good of the company at a much higher rate. Throughout the process, there were moments of reflection for both the Ariens and Corso teams to adjust procedures and grow as companies and individuals, which we both capitalized on every time. So, thanks, Don. Thanks, IA.
44:27
Don: Thank you so much. Totally appreciate that, Scott. So, you've had a chance to look at all of these pretty amazing projects. They look amazing to us. We hope they do to you also. So, kinda just a big thank-you for Bart, James, Ruairi and Scott, just for taking the time out to share the work you've done. We also hope that this kind of gives you as attendees a little idea of the art of the possible with Perspective of what you may be able to create for you, your organization, your customers, after seeing what you saw today. Kent, can you just do a little bit of a wrap up by telling the viewers about training, community resources that we offer for Perspective?
45:09
Kent: Yeah, absolutely. So these projects, obviously incredible. It's fun to see the background of what were the requirements and what led to these projects, but then also just to see the amazing projects that were built, and obviously to build screens that look that good and are that functional and solve those problems, that doesn't just happen overnight. People have to learn how to leverage Perspective effectively, and especially because it is taking advantage of web technologies that are new, they're not as familiar to traditional SCADA developers who have been building HMIs for 20 years. They're gonna have to learn a few new tricks to be able to develop some of these Perspective screens, and so how do we get them the tools that they need to be able to do so? Well at Inductive Automation, we obviously have Inductive University, which is a free online training and that offers credentialed courses, as well as elective studies specifically about Perspective, and that adds up to about 12 hours of free training videos. We also have extensive documentation available in the Ignition online user manual.
46:16
Kent: And then, of course, we have paid training courses as well. We used to have those all here in Folsom, California, they're now online. Thank you, COVID. In addition to adding Perspective into our core training, we also have a Perspective-specific course that you can take. And then if you wanted to just kinda see some things already built, you should check out the Ignition Exchange. So the Ignition Exchange is a free online repository available from our website, and you can go and download and use anything that you find there, and there are 70 free resources specifically built in Perspective on the Exchange today. You can also download the full version of Ignition 8.1 and the Perspective Module from our website as always downloads in about three minutes, and then you can use it in trial mode for as long as you want, absolutely free. So you can give this a shot. But with that, back to you, Don.
47:05
Don: That's great, thanks so much for doing that. Also, I just wanna note... Appropriately, I see some questions here. One from a gentleman saying, "Do you have an office in India?" So, just for the group, I saw lots of international attendees today. So if you are outside of North America, we do have a network of international distributors, and they can provide business development opportunities, sales technical support in your language and time zone. Doesn't cover every language in the world, but this is a growing network here. If you wanna learn about and distribute in your region, visit the website or contact our International Distribution Manager, who's Annie Wise, so that gives you an opportunity wherever you are in the world to be able to take this to the next step. Additionally, if you just wanna speak to someone here at our headquarters, you can call 800-266-7798, and you can get a chance to speak with one of our many, and I think, very skilled folks in our sales department, and today's speakers are also listed up there with contact information, so they have been willing to answer questions, and so if you have them, you can follow up afterwards. And we do have a queue that you've been sort of looking at, Kent, in terms of Q&A. So, I think with that, I'd like to get you back on to give some questions over to some of our guests today.
48:28
Kent: Yeah, absolutely. There are a lot of good questions here. We'll go in order with how things were presented, so, Bart, coming to you... People are really curious about your Corporate Identity Module, and whether that styled the original components, the native components inside Ignition, or if it was just styling custom components that you guys had created... Can you give us any more details about that Corporate Identity Module?
48:54
Bart: Yeah, sure. So, whenever we started using Ignition and Vision, we... Of course, we used all the standard components of Vision and we used to create projects with that, but later on we got more and more questions of having buttons that are rounds or having special looks and feels on components. So, we sit together with a few engineers and we started developing our own Corporate Identity Module, which we only used for our own projects, but it's really used for Vision. And so we have used it for many projects in the past, but since we are now developing all projects in Perspective, all of these functions are standard and out of the box, so we do not really use our Corporate Identity Module anymore, unfortunately. But all of those components were components that we built ourselves. All of those based on standard labels, standard buttons, standard progress bars, standard check boxes and so on.
49:52
Kent: Yeah, thank you, Bart. And you talked about transitioning away from that, going into Perspective. Another question people had for you was, you switched to tablets, talked about that your HMIs weren't always where the operators needed them to be, and so having a mobile tablet solves all of those problems. Were operators resistant to having tablets and who actually carried them? Was it just supervisors that had them? Were they passed around? Can you give us any more details about how you used tablets and how your operators responded to that?
50:24
Bart: Yeah, sure, so we started with the Mobile Module, which was the previous Mobile Module for Vision, when Perspective wasn't released yet, that's what we started with. But right after the release of Perspective, the first version, we changed the project to Perspective because it was working way better. Of course, we had some trouble with Perspective in the beginning as well but eventually everything was really cool. We used tablets in this case, but right now when the machines are running smooth and the operators lay down their tablets and they just use their mobile phones for HMI. The production lines that I'm talking about are... So those are the 65 meters of production lines, and all of them just need to be started up and then they keep on running without any interference. However, whenever something happens, they have to check the mobile or tablet and see what goes wrong, and they go directly to the correct spot. Previously, whenever they had HMIs on the machines, they first had to find an HMI, then go to the correct window when they could see the error, and then they had to walk back to the error and location. So right now, it's far more efficient. So all the operators use mobile phones and I think for each line there's one person using the tablets, if necessary.
51:41
Kent: Perfect, thank you, Bart. James, kind of a similar vein here, people were interested in... You talked about performance and scalability compared to previous systems, and even talked about having the notes section that replaced your paper systems as well. Can you give us any more feedback on really what were the things inside Perspective that enabled the performance and scalability? And what were the reactions of the operators as they were using the new system?
52:18
James: Well, I think kind of the main benefits from a performance standpoint is there's a lot of functionality in Perspective to be able to play around with polling rates and look at load factors and also check out pretty much the resources that individual sessions are consuming. So sort of what it informed as I was designing it was, I kept coming up with ways to optimize the loading of screens by playing around with the loading orders, by changing the amount of views that I had and the type of containers I was using. When they were using the system on iFix, pretty much everybody was loading something as an RDP session from one of the distributed servers. So when we made the switch to... It all being deployed from the centralized gateway that had its own backup system, and everyone hitting that, we got away from a lot of issues with provisioning on different remote desktop services and having to deal with that. So that was even a benefit, I think, and with the nature of our system, they're also pretty much using it almost all the time over cellular data and on a VPN.
53:31
James: So being able to have things like optimizing the way that they were gonna access things from a bandwidth perspective and say, "Okay, if you're out of this region maybe you don't need to see all of these more detailed things. Maybe you just load the most basic stuff that you can when you're pretty far out, but if you're closer to the geographical area where the server is, or if you have a better throughput on your bandwidth then you can load more. So that's just stuff that would never be possible to do in traditional SCADA. So, I don't know if I can pin it down to any one thing, but it was really the amalgamation of what Perspective gave us in terms of customizing that product to what the customer actually needed for their use case.
54:19
Kent: That's incredible and if I had more time, I would ask a bunch of follow-up questions of how you actually did that, 'cause I think people would be interested, but I do wanna make sure we get a little time for questions for Ruairi and Scott. So Ruairi, people are very interested in MQTT. And some people ask, "What is MQTT?" For those who may not know, MQTT is a protocol. It's a publish-and-subscribe protocol, meaning that you take data and you publish it on-change, and then other applications can subscribe to that data. And the advantage of MQTT over OPC or some other protocol is it's extremely light weight and so when you've got a vessel out in the middle of the ocean, those lightweight protocols end up making a big difference, I'm sure. And so Ruairi, curious about your experience with MQTT. People were asking for more details about how you defined the tags and the UDTs inside Ignition, and then what those look like when you publish them up to your centralized system, and if that kind of contributed to your six-month timeline of project development.
55:24
Ruairi: Yeah, I think the MQTT was really a key enabler on the whole system for us, the modules are actually very easy to work with, it was my first experience with MQTT, so you'll be a little bit apprehensive introducing something new, but it's been a very reliable protocol for us. We've put a bit of thinking in at the edge of how we handle our tags, so we have a couple of different folders at the edge where the primary source tags were pulling PLCs, are pulling other devices and updating at high frequency. We have a separate folder that's our MQTT folder that we publish up to a zero, so we're able to manage our update rates nicely with that process just using reference tags to the other tags or expression tags that have a certain update rate on them based on their tag group. Yeah, the functionality, all the tools we needed were there, it was just coming up with a methodology and applying it. Once we did that, it's probably been the most reliable part of the whole system. There's lots of things on board that you can imagine, a vessel at sea or a controlled system out on the water. There's lots of other things can go wrong but yeah, the MQTT's been really nice to work with and I would recommend anyone to try it out if you can.
56:54
Kent: Perfect. Thank you, Ruairi. And for those who did ask, yes, our MQTT does use Sparkplug, which is a specification for how you package your data, and so that we can easily parse that on the other side, whether that's a centralized system in the cloud or wherever. Scott, quick question for you here as we wrap up, people are really impressed with your user-driven dashboards, and were asking for that. Did you use the dashboard component inside Ignition? And how much customizability do users have to change those around?
57:27
Scott: Yeah, so we did use the dashboard component and then beyond that what we did is we created, I think it was something like 30 different widgets that users could pull from and they could dial into different areas of the factory depending on scope. And then they could kind of freeze that in their dashboard, export or save for later and use it from there so... The combinations are, I wouldn't say limitless, but high, and that's the way we wanted it, so they could kinda, like I said, choose their own adventure.
58:01
Kent: Very cool. Well, thank you all for answering these questions, we're out of time. Thank you, Bart, James, Ruairi, Scott. It was great to see all your projects today, and of course for everyone out there, thank you for tuning in and we hope to see you at our next webinar as well.
58:18
Don: Just a comment as we close off here. We'll be back on December 1st for our last Ignition Community Live episode of the year, so don't miss that and don't miss our updates on social media and weekly news feeds. So along with you Kent, I'm thanking everybody else. Have a great day.
Posted on November 2, 2021
Want to stay up-to-date with us?
Sign up for our weekly News Feed.
By clicking "Sign me up," you agree to the
Terms of Use
, and the submission and processing of your data. Your privacy is very important to us.
Privacy Policy