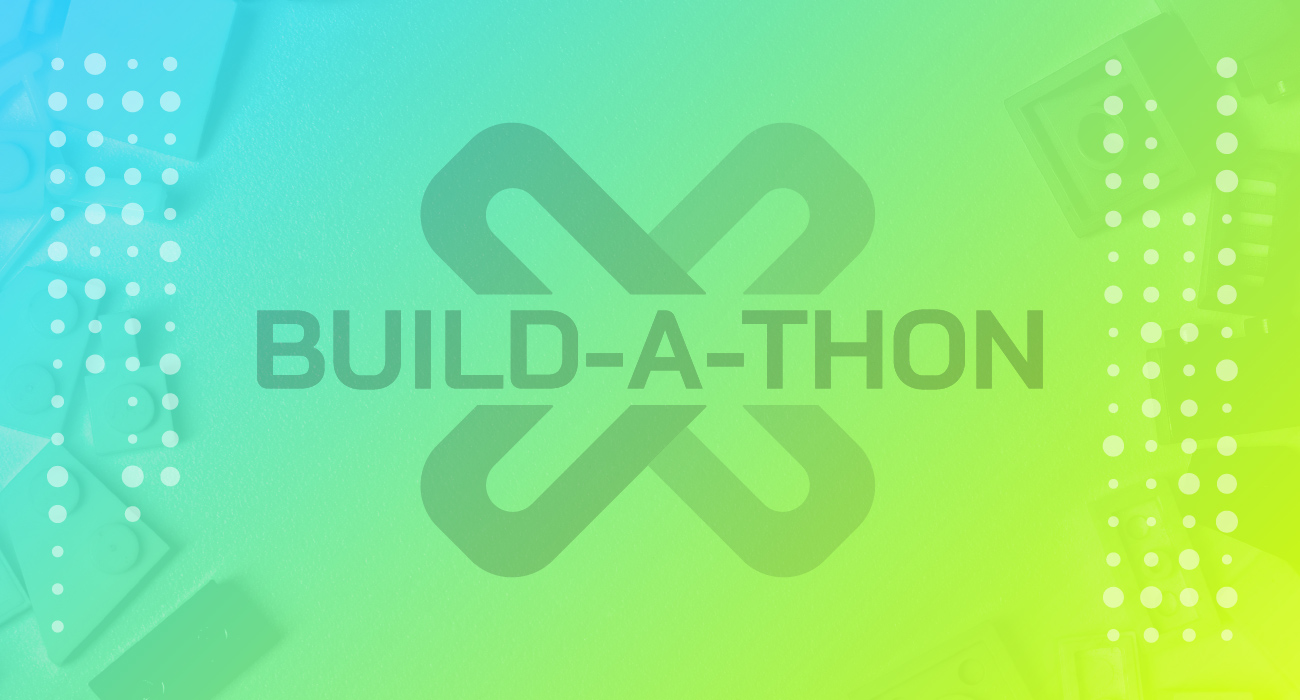 We're swinging for the fences with this year's Ignition Community Conference, so it's only right to consider the 2022 Build-a-Thon the clean-up hitter as our second community-led building competition will be closing out the in-person ICC. And there's a good reason for that. The final Build-a-Thon showdown promises to be a grand slam, highlighting just how innovative two integrators can be with the Ignition platform.
After three rounds of challenges, we have narrowed the field of 19 competitors down to the final two integrators. Congratulations to DMC, Inc., and Roeslein & Associates, Inc.! You will be stepping up to the plate and going head-to-head in the 2022 Build-a-Thon during ICC!

Travis and I are stepping down from our coaching positions this year and will be letting the teams' ingenuity shine through their creations. It will be great to watch the in-person competition unfold. Naturally, we had so much fun commentating last year that we couldn't step away from those new roles. You can look forward to seeing us behind the headsets once again during the main event.
And if you are a fan of challenges, surprise, you're in for a treat! Our sales and application engineers put a lot of time and effort into the Build-a-Thon challenges, which follow a surreal journey through the Inductive Automation offices, filled with hallucinatory colosseums, magical bikes, and enough puzzles to test anyone's technical prowess. If there's one group with technical prowess to spare, it's the Ignition community. That's why, in a few weeks, we'll be releasing all three rounds with 10 challenges each to the community, allowing all users with a general IA account to log in and try their hand at this exciting and daunting gauntlet!
Build-a-Thon Map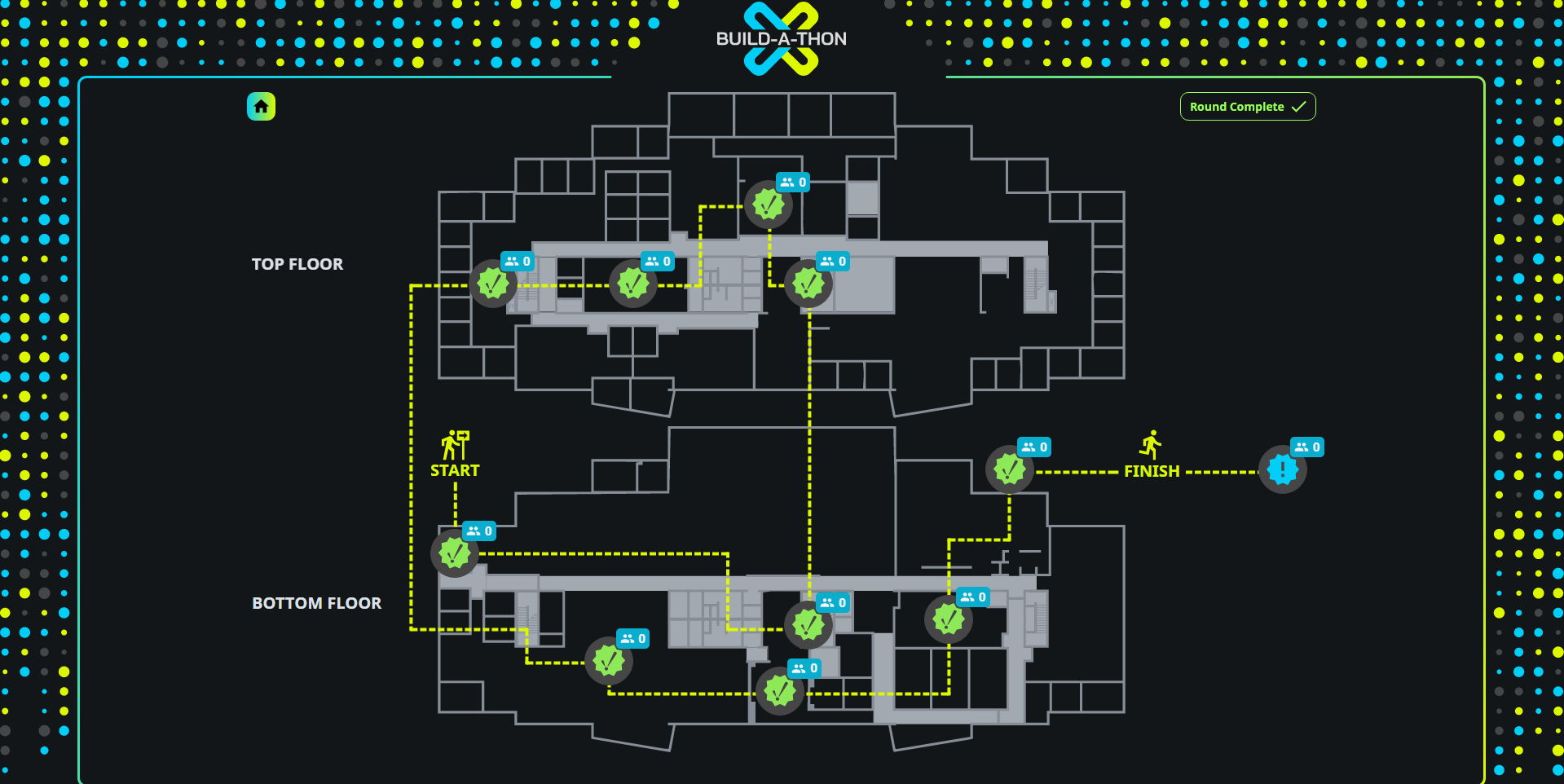 Build-a-Thon Riddle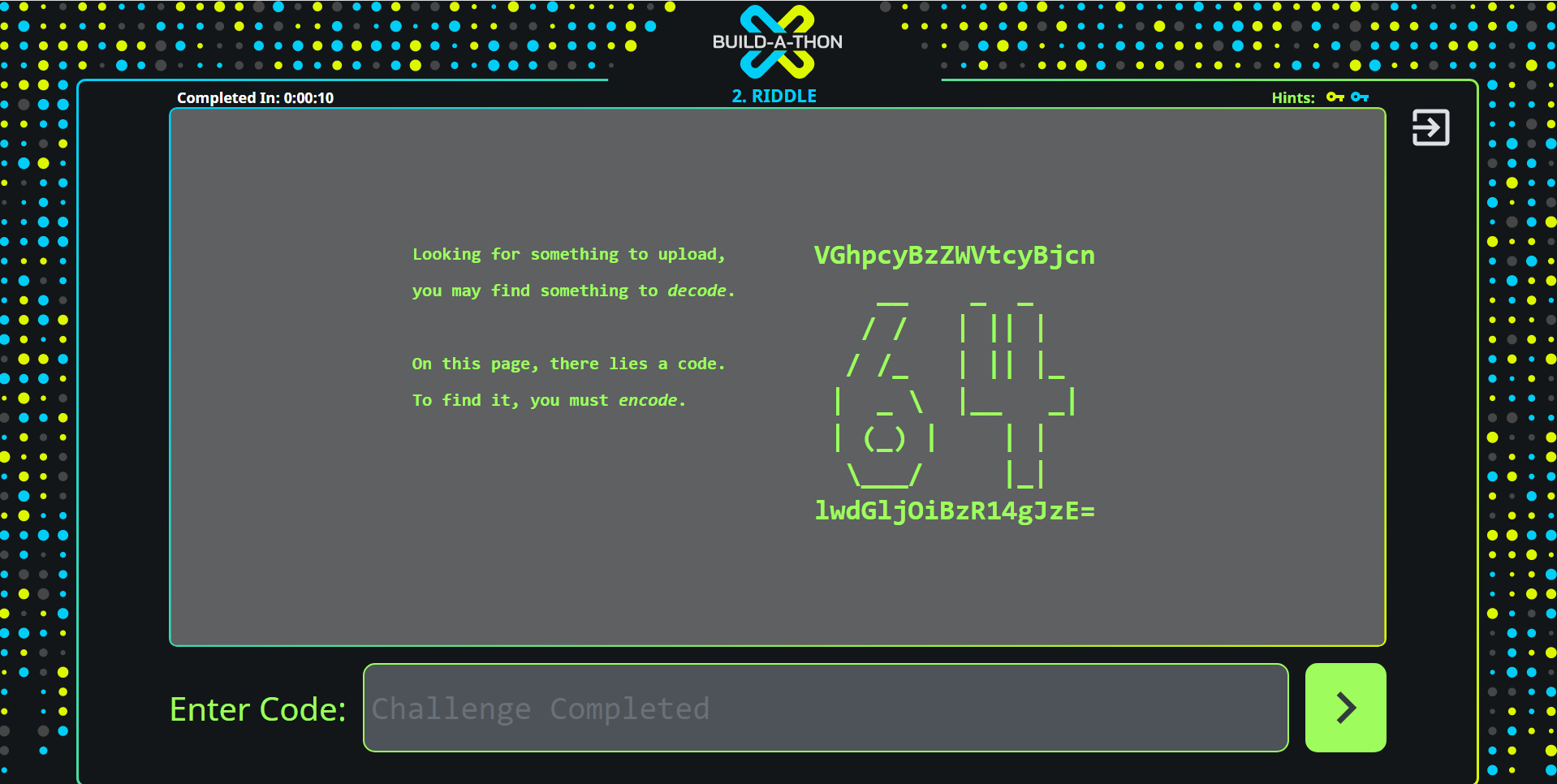 Build-a-Thon Challenge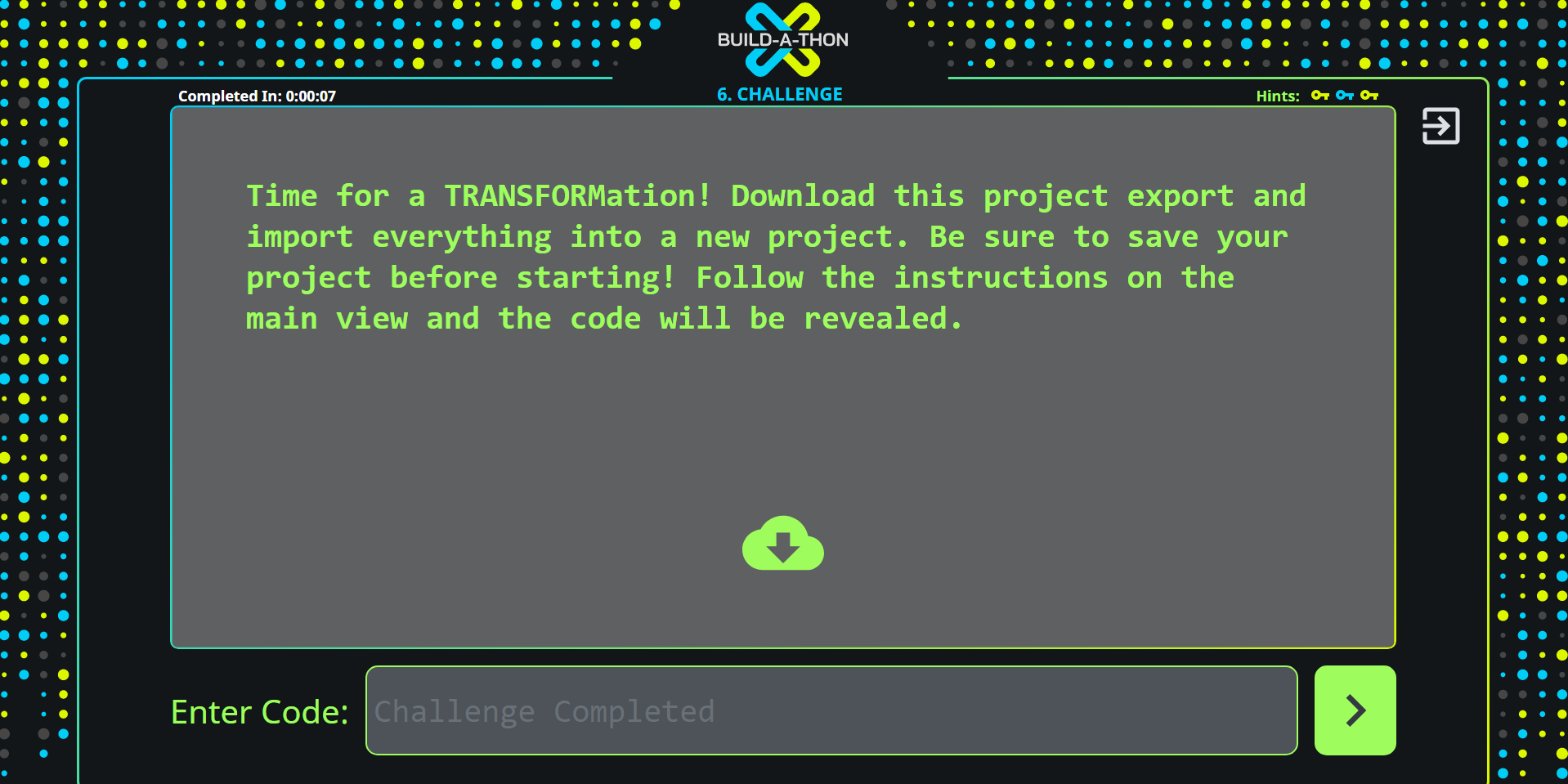 Build-a-Thon Game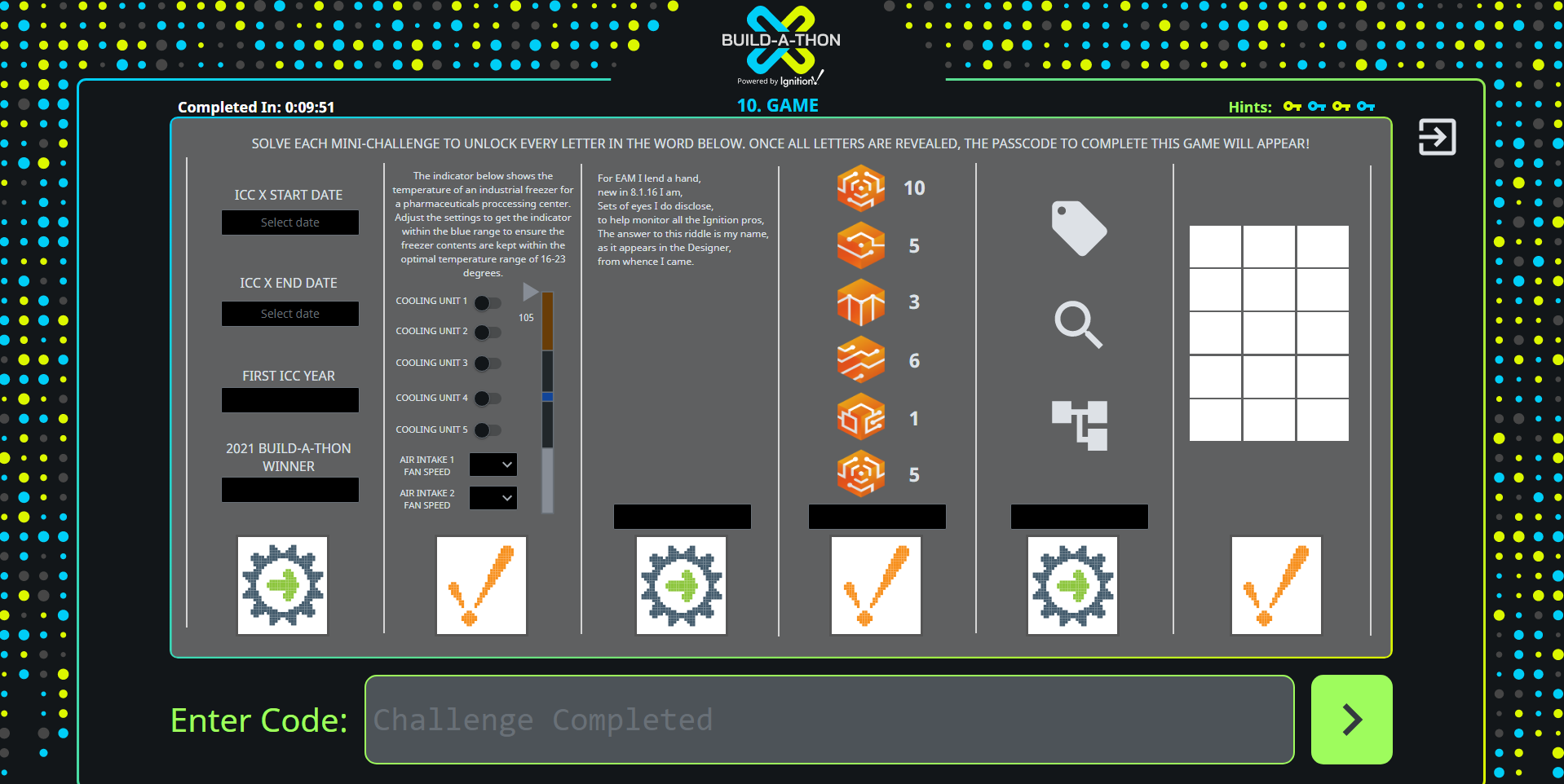 The challenges will additionally be uploaded to the Ignition Exchange in the next few weeks, so community members can download them as a single project and run them on their own systems. The Exchange resource will also include the leaderboard so that organizations can use our framework as a template to hold their own scored internal competitions. Keep your eyes peeled for the link, as we'll be sending it out in an upcoming newsletter near the beginning of August.
We'd like to once again thank all of the challengers for competing. Everyone who played made it through all 10 challenges in their rounds, and we couldn't be prouder. We can't wait to see how Roeslein & Associates, Inc., and DMC, Inc., hit it out of the park during the live Build-a-Thon at ICC on Sept. 21st. It's already been a Build-a-Thon for the books and we've only rounded three bases so far!
---