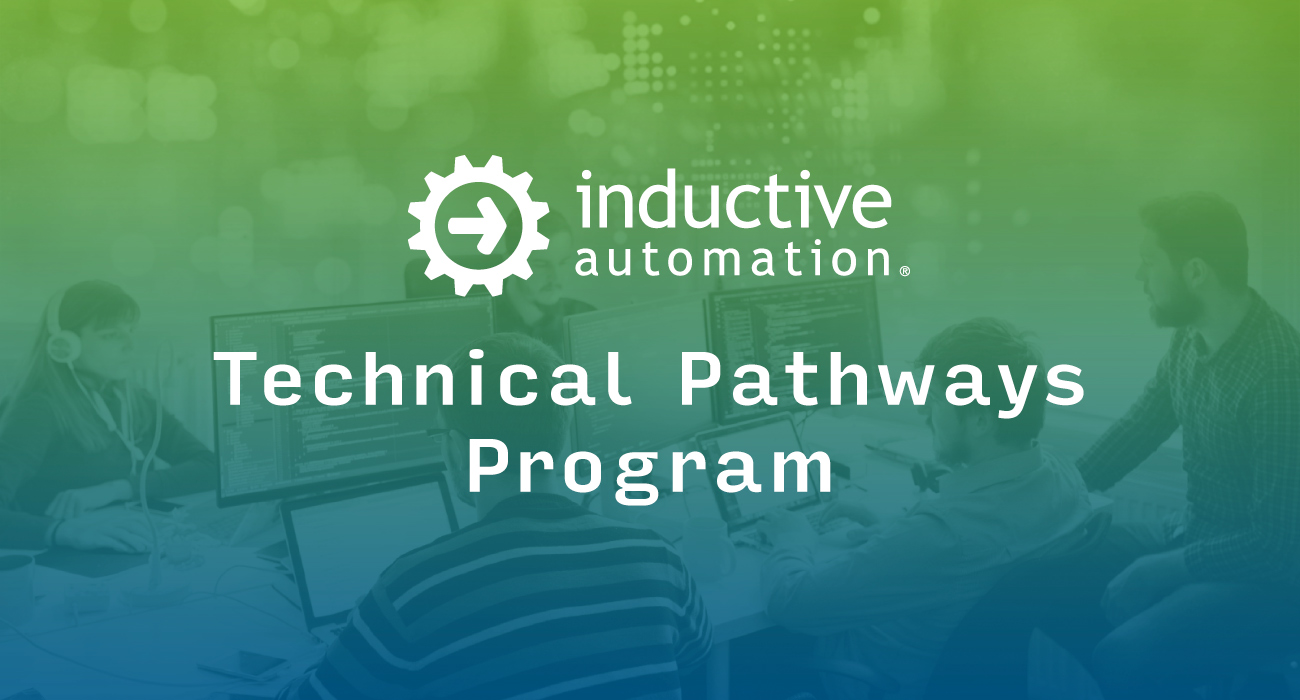 Since our inception, there has been one thing that sets Inductive Automation apart from the rest of the automation industry: the people who work here. Our products are developed using open source technology and we offer free training along with mountains of free resources, but it's our employees' ingenuity and sense of community that are one of a kind. So more than anything, our goal is to make room for everyone on the IA team to grow and flourish, to find their strengths and fully realize their talents. With that mindset, we created the Technical Pathways Program to help current students and recent graduates develop their skills and better prepare for wherever their careers may take them.
Gaining a foothold in a rapidly growing industry can be a daunting task, especially trying to choose a career path when you have limited real-world experience. Think of entering the Technical Pathways Program as coming into college undeclared: you get the chance to build a foundation while sampling a variety of subjects before making a decision. You'll start with Baseline Training, gaining a strong knowledge base about both Inductive Automation and the automation industry at large, competency with our flagship product, Ignition, as well as participating in projects involving databases, networking, scripting, device protocols, graphic design, and UX. Once you've completed the initial training, you'll have the opportunity to gain hands-on experience while exploring the various pathways. Best of all, whichever path you choose, you'll be ready to start contributing right away.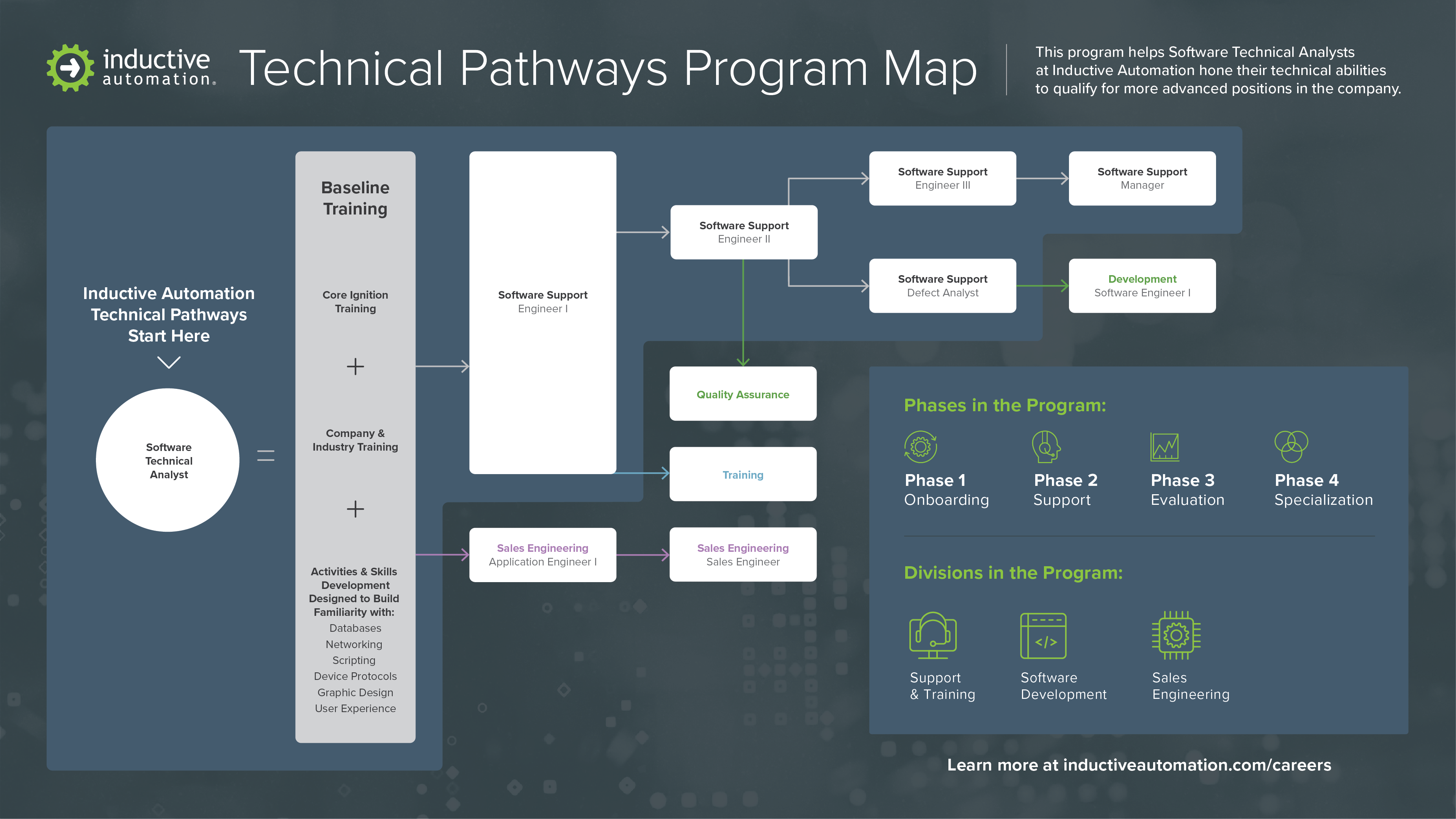 View/download larger program map
Choosing Your Path
Each pathway offers unique experiences and benefits, along with plenty of transferable skills if you ever want to pivot within the company. Below is a brief overview of each pathway.
Software Support: Help expert engineers and industry professionals solve advanced technical problems, working directly with our development team to assist with everything from deployment to enterprise-level connectivity. Due to the variety of challenges you'll face, there's never a script, only critical thinking and teamwork.
Software Development: Be part of the team that develops Ignition from start to finish. You'll be pitching in right away (because good ideas come from everyone), collaborating across various divisions and, because Ignition is a polyglot platform, coding in a variety of languages.
Quality Assurance: Validate code changes and perform automated and/or manual tests, but more than that, you'll define processes for our entire organization. You'll also provide a voice for the customer, acting as a liaison for their needs and understanding exactly how our software can help.
Training: Some people are born to teach. Combine your product knowledge with other skills, drafting and updating written documentation or producing and editing video. Or if you're the type who enjoys teaching directly, become an in-class instructor and travel to production facilities all over the world.
Sales Engineering: Work on dynamic, fascinating projects in all types of industries, helping current and potential customers understand the full capabilities of Ignition. You won't be fixing small problems, you'll be connecting the dots of automation to reveal approaches that can overcome system-wide challenges.

Ready to Take Your First Step?
The modern career path is far less linear than it was in previous generations. That's the idea at the heart of the Technical Pathways Program: no one arrives with every qualification, so why not explore and try some things you might not have otherwise considered? Inductive Automation is a market leader because we let people grow, so come grow with us.
If you would like to explore your potential in the Technical Pathways Program, apply to be a Technical Analyst at our Careers page. If you have any questions or would like more information, please feel free to contact us at jobs@inductiveautomation.com.
---