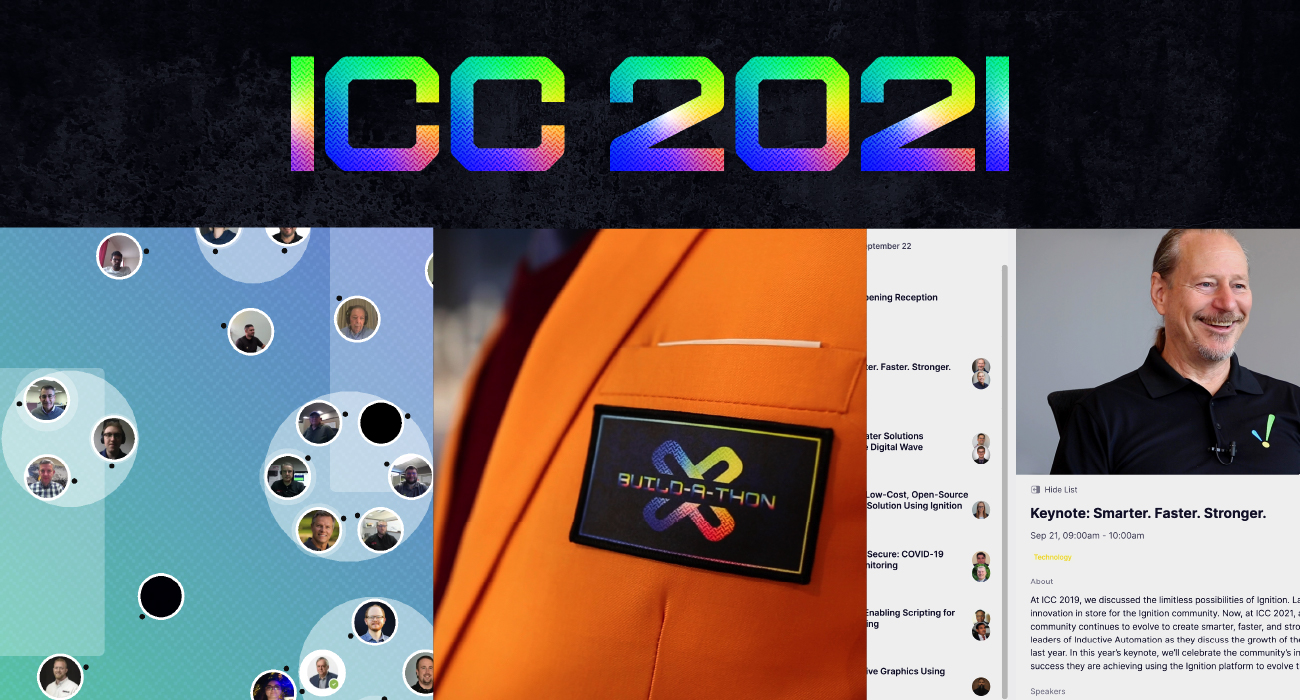 The 2021 Ignition Community Conference marked Inductive Automation's second foray into the world of virtual conferencing and once again proved that no matter the physical distance between us, ICC will always bring the global Ignition community together. This year's conference, held on September 21st and 22nd, was our ninth ICC and largest ever by far. Building on last year's success, we evolved ICC by incorporating two online platforms and offering new twists on a few fan-favorite sessions.
While we would've loved to see the Ignition community out in full force here in Folsom, California, we were thrilled by the enthusiastic participation in the Attendify activity stream, the session chats, and the Wonder virtual meetups. With its easy-to-use video chat features, Wonder provided the next best thing to hanging out in the Harris Center lobby, giving attendees a chance to connect from anywhere. Attendify gave attendees an easy way to switch between live events and pre-recorded sessions, check in and share at the town hall, and win IA backpacks by playing some Where's Waldo-style games. As Andrew Martin from Dematic commented, "It's awesome being able to watch everything here from the comfort of my home ☕ I could get used to this!"
If you missed the conference, or simply want to revisit a specific session, all of this year's ICC content is now available for free, on-demand, right here, using the email address and event code attendees used when they registered for the conference.
If you never registered for the conference, you can still watch it on-demand; just register here and you'll get an email with details for logging into Attendify.
The Keynote Gets Smarter, Faster, Stronger!
We mixed things up with this year's keynote, taking full advantage of the virtual format with an interview of IA's founder, President, and CEO Steve Hechtman along with other company leaders. Together, they provided insight into how IA and the Ignition community have grown over the past year and what the future holds. One of the main themes of the keynote, and by extension all of ICC, was the loyalty, sincerity, and passion of the Ignition community. Director of Software Engineering Carl Gould called it "technical empathy," saying that the community's feedback is the secret ingredient that makes Ignition what it is.
Without a doubt, the biggest change of the year was IA's transition to becoming a remote-first company which is still based in Folsom but now has employees all over the United States. Not only has this allowed us to work more efficiently, it's also enabled our employees to craft a better work-life balance. The keynote additionally touched on how the University Engagement Program is helping students gain real-world automation experience while the Technical Pathways Program is allowing recent graduates to sample all that the automation industry has to offer.
During the keynote, Steve shared a story about recently using Ignition for a home project and being amazed all over again at what the platform could do. It set a perfect tone for the next two days.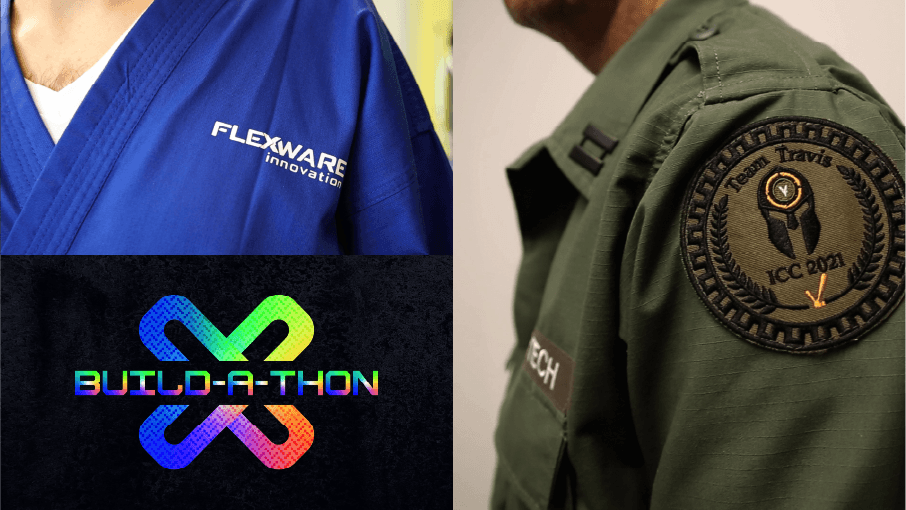 If You Build(-a-Thon) It, They Will Come
After its absence in 2020, we knew that bringing the Build-a-Thon back meant going bigger than ever before. That's why we asked Vertech and Flexware Innovation — our 2019 and 2020 top-selling integrators respectively — to step into the Build-a-Thon arena and see who could build the better application.
Kevin McClusky coached Flexware's Reese Tyson through building a next-gen HMI. Following a high-performance HMI philosophy and rethinking navigation from the ground up, Reese built an incredible resource, featuring 3 mobile-responsive component modes, and a prediction engine for utilizing machine learning, along with a support menu stocked with gifs. But the real pièce de résistance was the video feature set up completely in Ignition, which Reese showed off by calling Flexware HQ.
But when the votes were counted, the winner of the 2021 Build-a-Thon was Vertech's Ryan Crownover, who built a next-gen dashboard with assistance from Travis Cox. One of the most impressive features of Ryan's dashboard was its implementation of Amazon's Alexa, which he demonstrated by creating a complete widget dashboard on the spot with only voice commands. Beyond that, it was powered by a KPI framework, boasting a resource pack, icons, fonts, themes, plus a bevy of animations.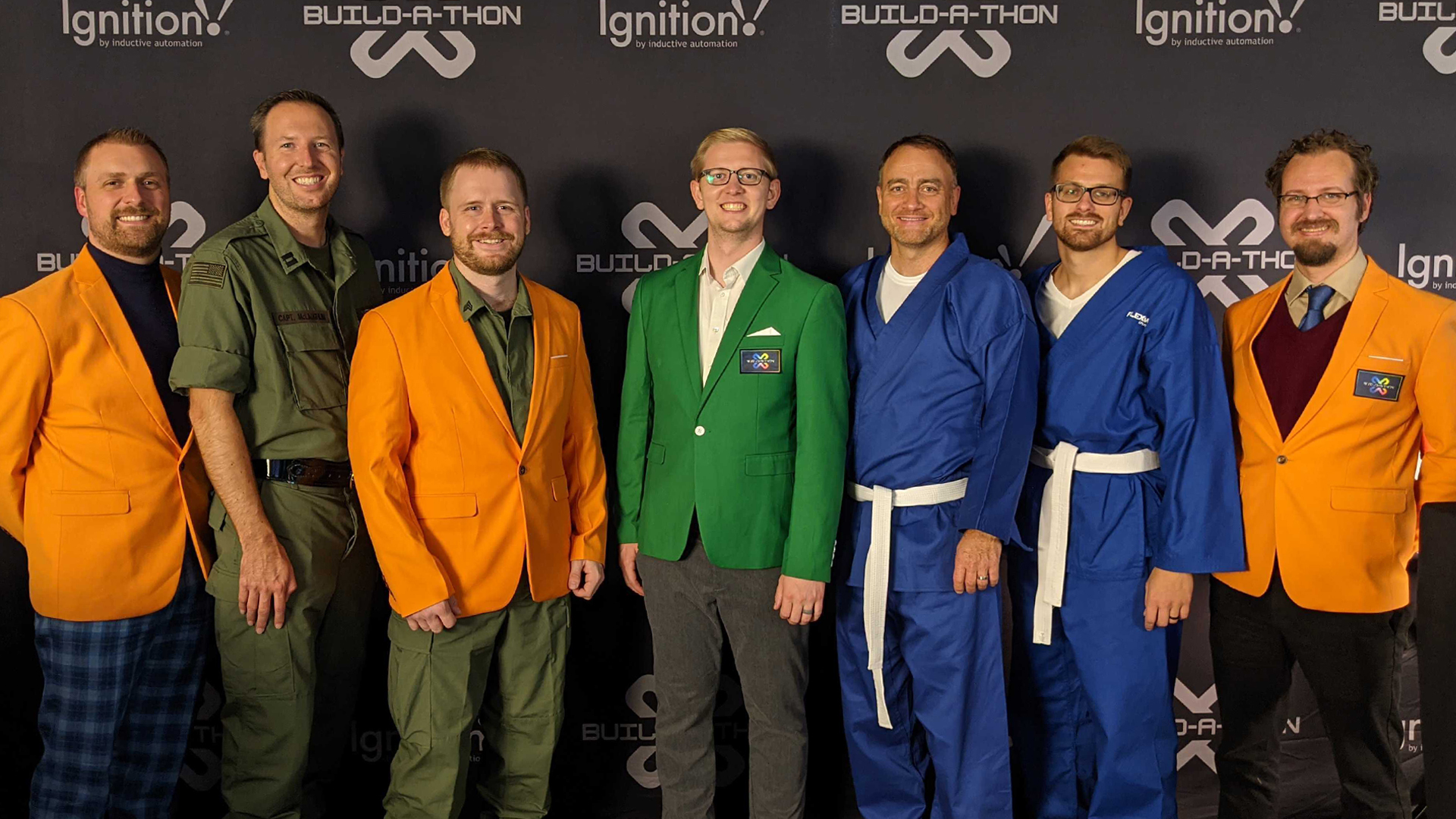 Vertech may have left Folsom victorious, but the real winner is the Ignition community because you can download all of the competitors' amazing Build-a-Thon resources right now on the Ignition Exchange:
Vertech: Next Generation Dashboard, KPI Framework, Cyber Purple Theme (Dark & Light)
Flexware: Perspective Faceplate Library, Perspective HMI Framework, Microsoft Teams Chat Integration, Material Prediction Engine, Talkbox - Video Conferencing within Ignition
Oh, and we'd be remiss not to mention the halftime show: The IA Department of Funk's video for their original song "Champion," which made the Build-a-Thon even more entertaining.
The Discover Gallery Brings New Innovations
The Discover Gallery is a perennial favorite and for good reason. This year's video showcase of exceptional projects from members of the Ignition community exemplified just how diverse and creative that community is, with applications ranging from fluid-bed data-collection solutions to implementation of an automated guided vehicle (AGV) system to transfer materials autonomously throughout a facility.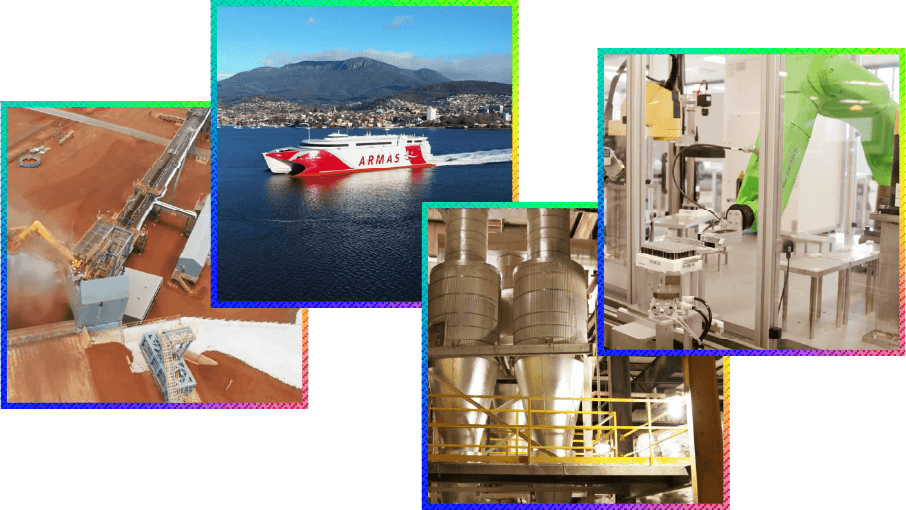 This year saw four distinct types of Firebrand Award winners. BHP's project highlighted their high-performance HMI, which gathers over one million data points from thousands of devices across over 30 locations. CPM Beta Raven's automation system package, including the MillMaster interface, won for automating Smithfield Hog Production's feed production facility in Milford, Utah. Cromarty developed a DNV-GL-approved Ship Integrated Management System (SIMS) to improve data management and safety for high-speed aluminum catamarans. Finally, DMC's topical project explored creating a high-capacity lab able to process 100,000 COVID-19 PCR tests per day, and building it all in only nine months.
'Who Had That on Their Dev Panel Bingo Card?'
Director of Software Engineering Carl Gould and VP of Technology Colby Clegg returned to give a sneak peek at the future of Ignition. The short-term focus was squarely on refining the capability, stability, and performance of Ignition 8.1, which has now been downloaded over 80,000 times and will have long-term support through Q3 of 2026 under the newly expanded release timeline. In addition to the release trains every 5 weeks, this has been accomplished through an increase in automated testing and improved development/support collaboration. Beyond the big new features added this year — Perspective pipes, Docker standardization, and Perspective keystroke handling — Carl and Colby emphasized that they're still "sweating the small stuff" like faster loading speeds.
The next three to six months promise to bring a cavalcade of new updates including a Perspective equipment schedule chart, native 2D drawing, a metrics dashboard, a tag report tool for larger, more complex systems, a view configuration explorer, and much more.
In a very active Q&A, the Ignition community filled the chat with adroit questions. In rapid succession, Carl and Colby discussed Vision's continued support through 2027, a few previews of 8.2, and future plans for Docker licensing. More than anything, it underlined just how vital the community is to the progress of the Ignition platform.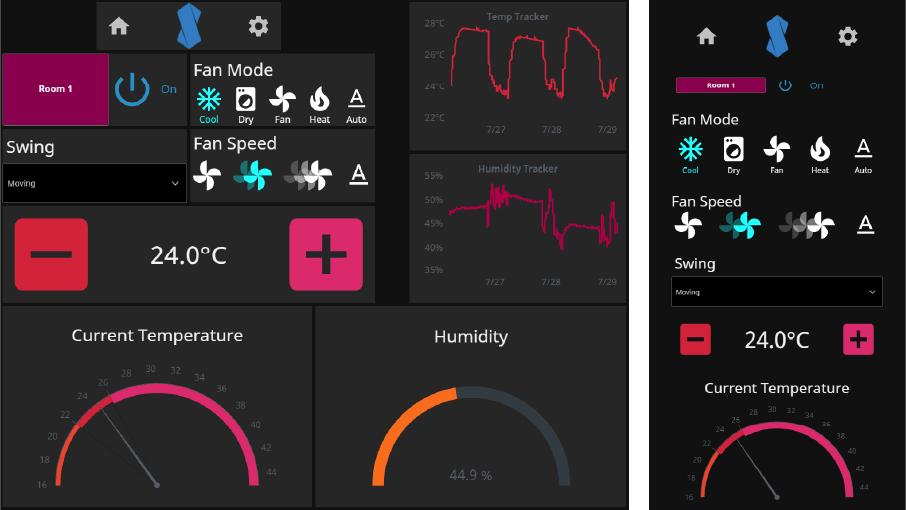 The New Exchange Champs
The Build-a-Thon wasn't the only way for integrators to show off their skills this year. For the Ignition Exchange Challenge, we asked the Ignition community to upload their most innovative resources to the Ignition Exchange and they did not disappoint. Not only that, but they looked snazzy in their exclusive Exchange T-shirts while they did it. The top resources were:
Congratulations to our 2021 Exchange Challenge winners! We're excited to see what you'll build next year!
The Industry Panel Took Things to the Enterprise Level
The Industry Panel focused on overcoming the challenges of enterprise-wide digital transformation. The boisterous session touched on leveraging edge and cloud technologies in tandem to democratize data, digitizing legacy knowledge to increase predictability and efficiency, and explored why digital transformation is as much about cultural change as software or hardware.
The speakers stressed that because of the large initial investment and unique requirements of every company, enterprise solutions need a strong spokesperson to work with stakeholders. "Get good at telling stories," advised Todd Anslinger, IIoT & Automation Specialist at Chevron.
Business outcomes and barriers of adoption need to be identified from the onset. Jonathan Saunders, Director of Technology at Stolle Machinery Co., said of digital transformation, "When you bring it to a corporate level, you need to consider scale." All of the panelists agreed that the benefits of bringing Industry 4.0 technology to the entire organization greatly outweigh any potential challenges.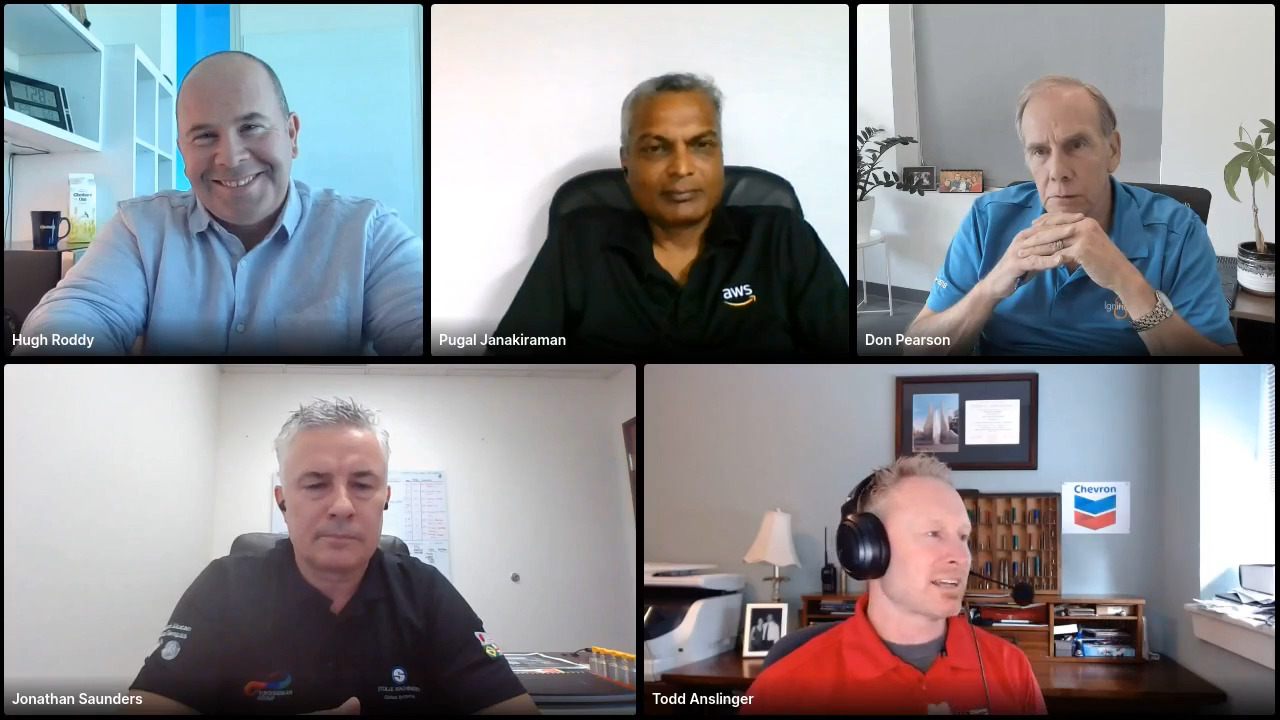 Customizing the Conference Experience with Community Sessions
We don't call it the Ignition Community Conference for nothing. Integrators and end users the world over contributed insightful sessions this year. One of the greatest benefits of the virtual format was how it freed attendees to curate their own experience, choosing between pre-recorded and live sessions that covered a multitude of topics.
Some of the sessions focused on the here and now, with explorations of data monitoring at COVID-19 vaccine manufacturing facilities and practical solutions to help water utilities capitalize on the latest in low-cost, high-efficiency innovations. Others turned toward the future, examining how best to utilize the cloud for increased flexibility, taking inspiration from interfaces outside of the automation industry to design HMIs, and embracing new technologies as a way to attract the next generation of engineers.
A few presenters got under the proverbial Ignition hood, demonstrating how to improve UI experience, connect entire systems with MQTT, and create custom Perspective graphics using Inkscape. "Start small, learn, and build along the way," said Ivana Šenk, Machine Learning Expert at Enuda AB, in her session about developing and importing machine learning algorithms into Ignition to enable automated predictive maintenance.
One session entitled "Collaborating on Digital Transformation for Enterprise Scale!" took a step back from tech and considered the people behind it, discussing the importance of collaborating on large, multi-disciplined, multi-site projects. The session drove home how the Ignition community fosters an atmosphere of collaboration that supersedes competition. "Trust and humility is a big deal," said J.C. Harrison, Director of Systems Engineering at Roeslein & Associates. "It's a sharing community."
Show, Don't Tell with Exhibitor Demos
Another facet of the conference that returned this year was the exhibitor demonstrations. As humans, sometimes we simply need to see a piece of technology in action and our Ignition ecosystem partners were more than willing to share the latest products and solutions. Covering a range of hardware to boost security and remote monitoring at the edge and in the cloud, each event offered a sample of the exciting, powerful ways to enhance a system by expanding the reach of data.
ICC Gets Multilingual with the International Schedule
This year's ICC also included a full international schedule. Covering topics ranging from increasing data accessibility with Sparkplug and leveraging Perspective to build dynamic projects faster than ever to a tour of Pernod-Ricard's Ignition system at their famous Marseille site, the sessions provided a venue for Ignition distributors to connect in different time zones and languages. "This year's International Schedule reflected the commitment by our distributors to provide best-in-class service to their local Ignition communities. International attendees had access to a combined 25 content sessions representing seven languages," said International Distribution Manager Annie Wise. "With this year's success, we are looking forward to enriching the experience for 2022."
The Future of ICC
No one knows what the world will look like in a year's time, but one thing is certain: The Ignition community will gather again for ICC next year, whether in Folsom or virtually or some type of live/virtual hybrid. Expect to hear announcements about the date and format of next year's conference in the near future. Until then, subscribe to our news feed and follow us on social media to stay up to date on everything Ignition.
Before we sign off, we'd like to thank everyone who contributed to the sessions or attended the conference this year. We appreciate you and what you mean to the Ignition community. You're what ICC is all about! Enjoy all of the on-demand content, and let us know how we can make next year's conference better than ever!
---